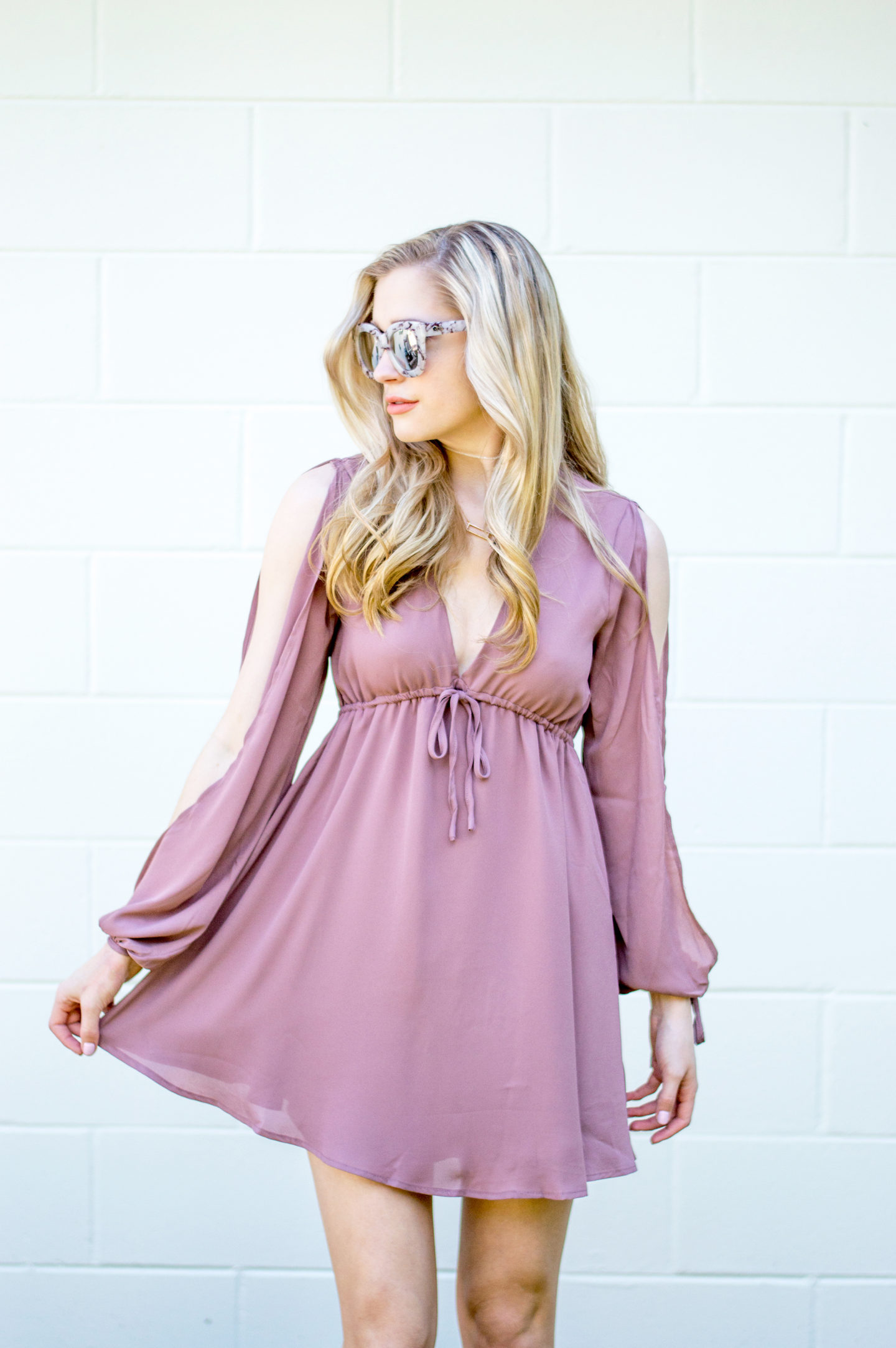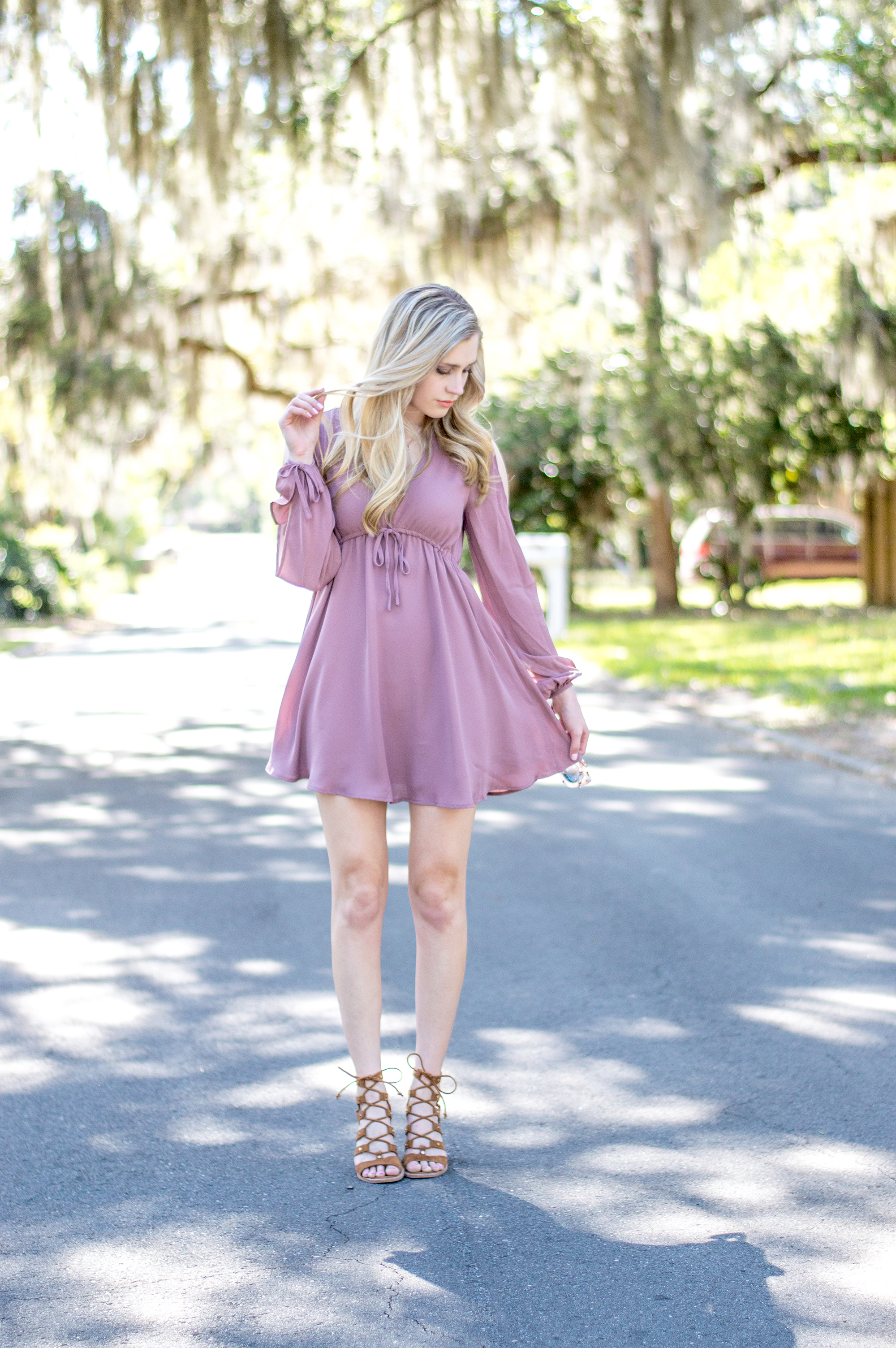 DRESS: Tobi | SUNNIES: Quay | SANDALS: Old, Dolce Vita | CHOKER: Bauble Bar | NECKLACE: Bauble Bar
Let's Talk About the Must-Have Dresses for Summer
I would describe myself as an online window-shopper. This is because I'm constantly clicking through the pages of new arrivals at my favorite stores, but I never end up buying anything because there's nothing I love. Last summer, the trend was all about pom poms and tassels. This summer, the trends are taking a complete 180. Whenever I watch reruns of Buffy the Vampire Slayer, I find myself wanting everything in her closet! Y'all, I knew the 90's were making a comeback, but that comeback is finally here! So, to those of you who were smart enough to save your leather pants, chokers, metallics, chunky heels and co-ords—I applaud you. This post is for you!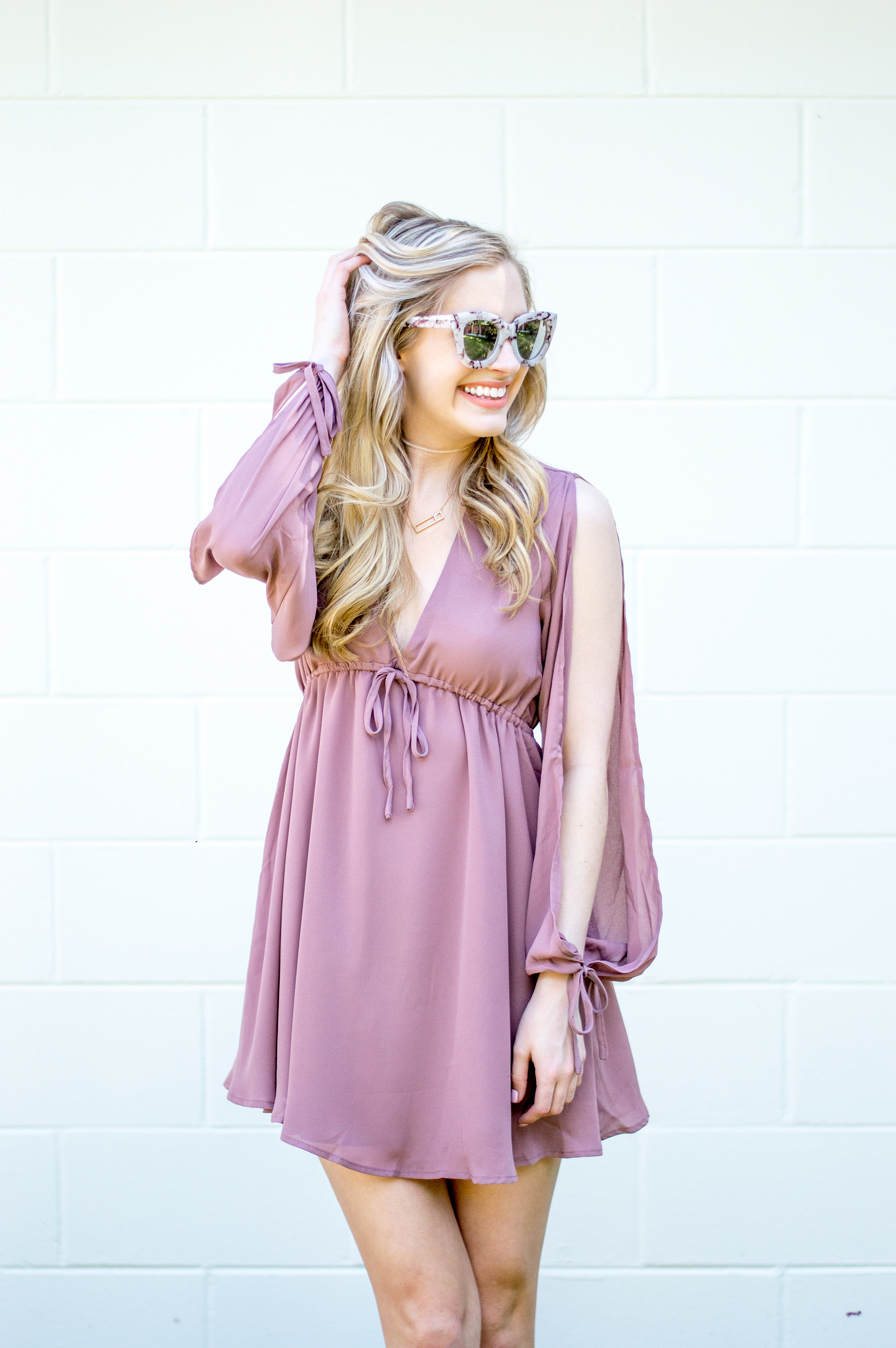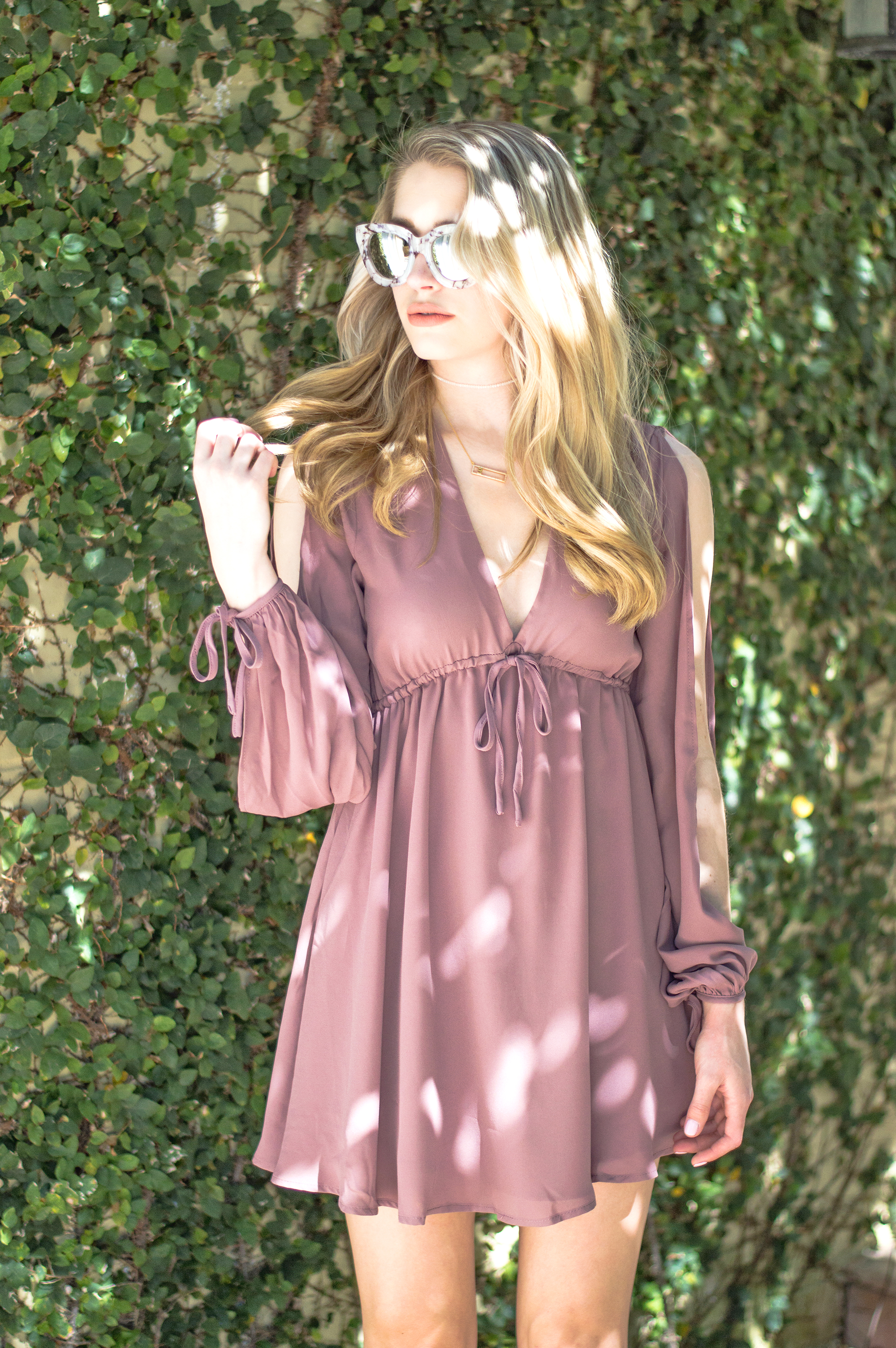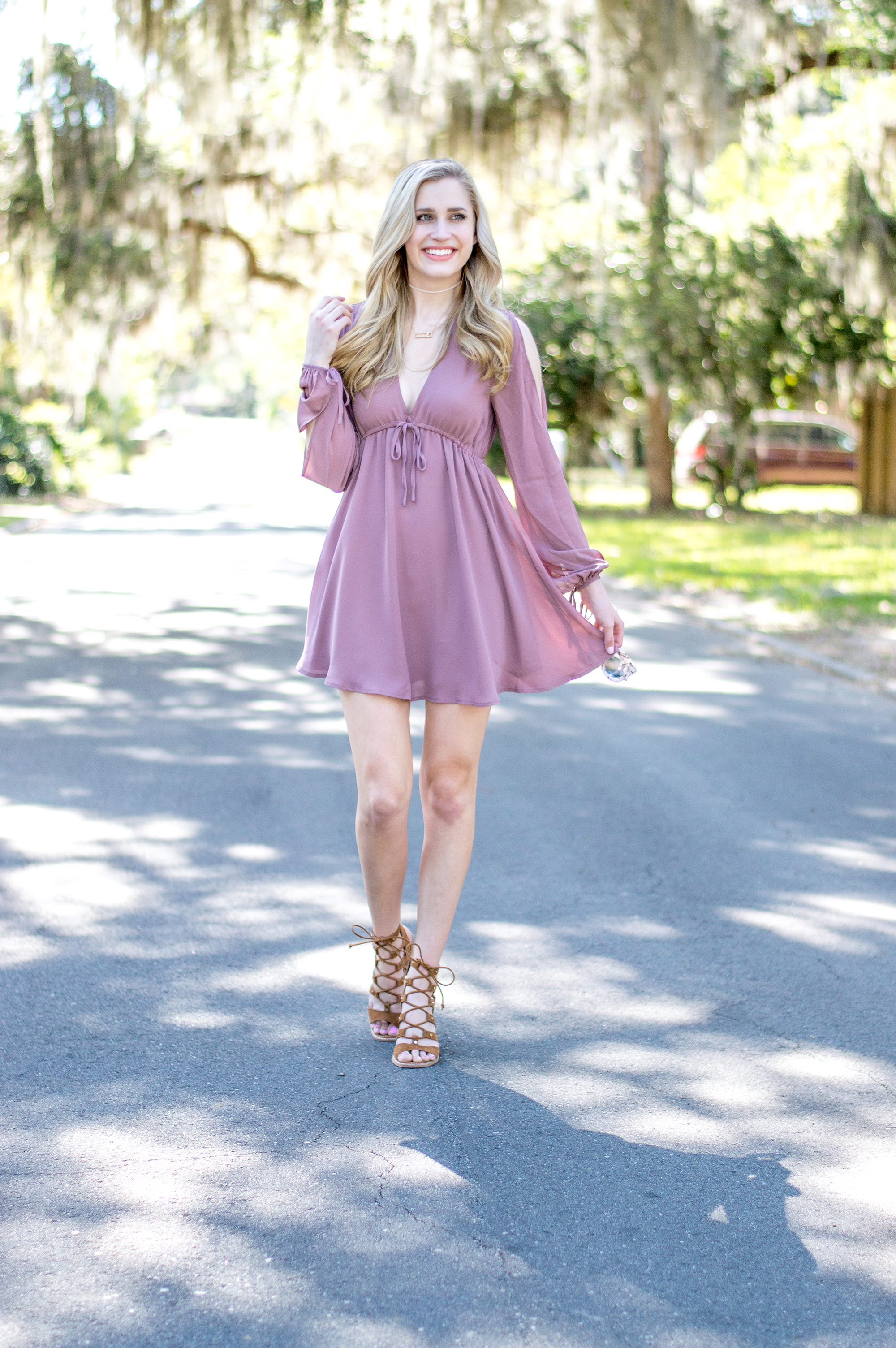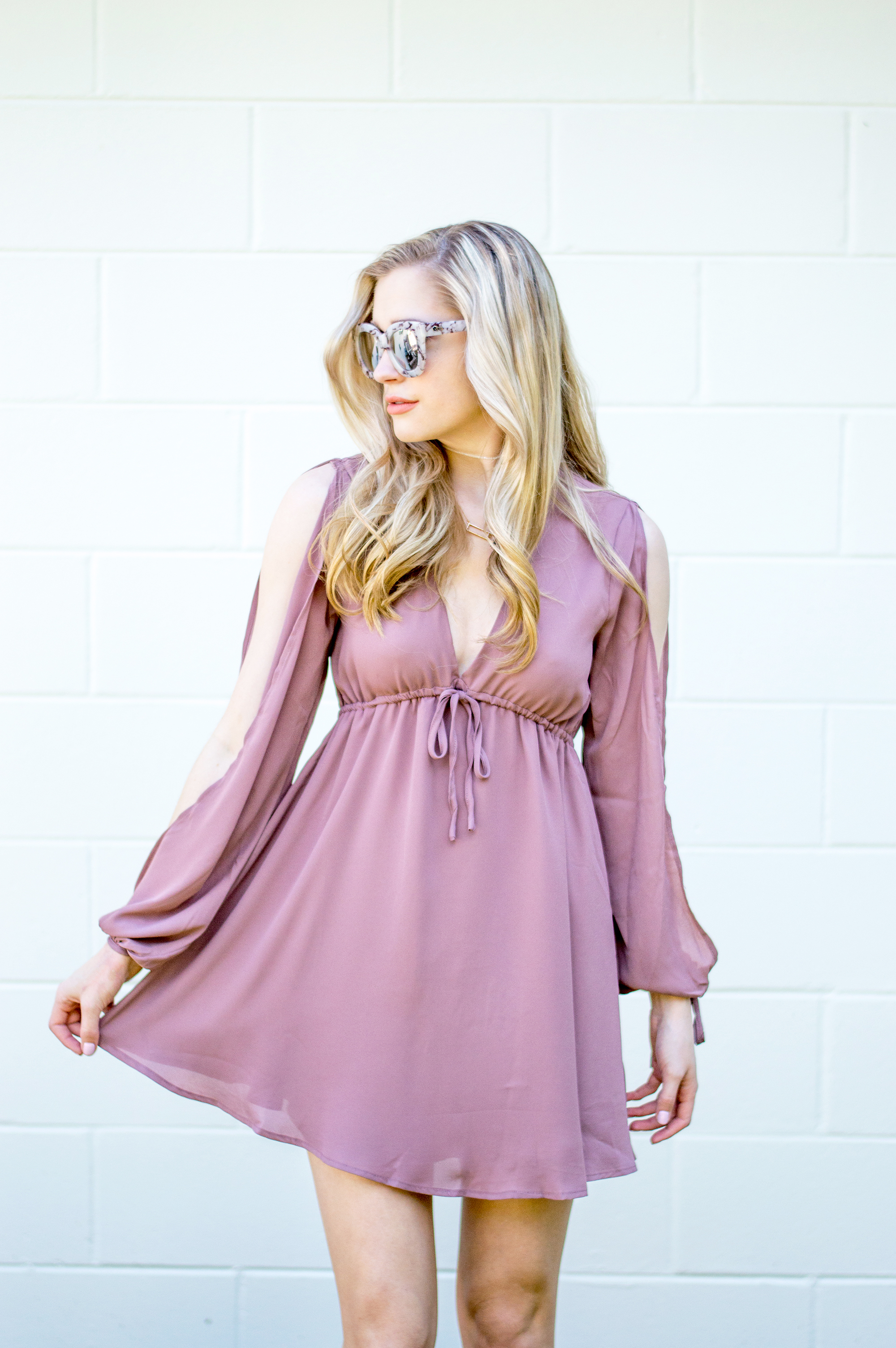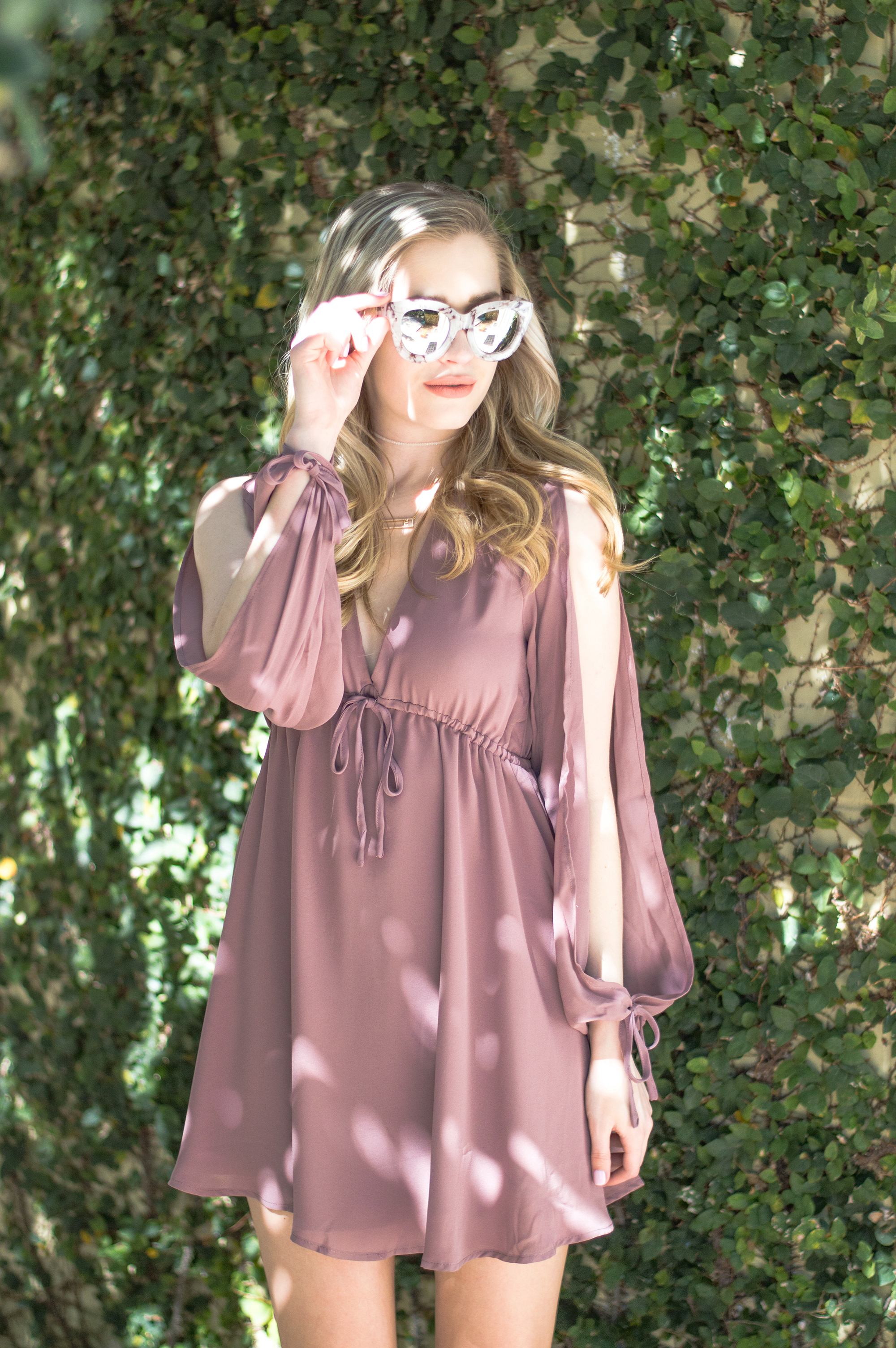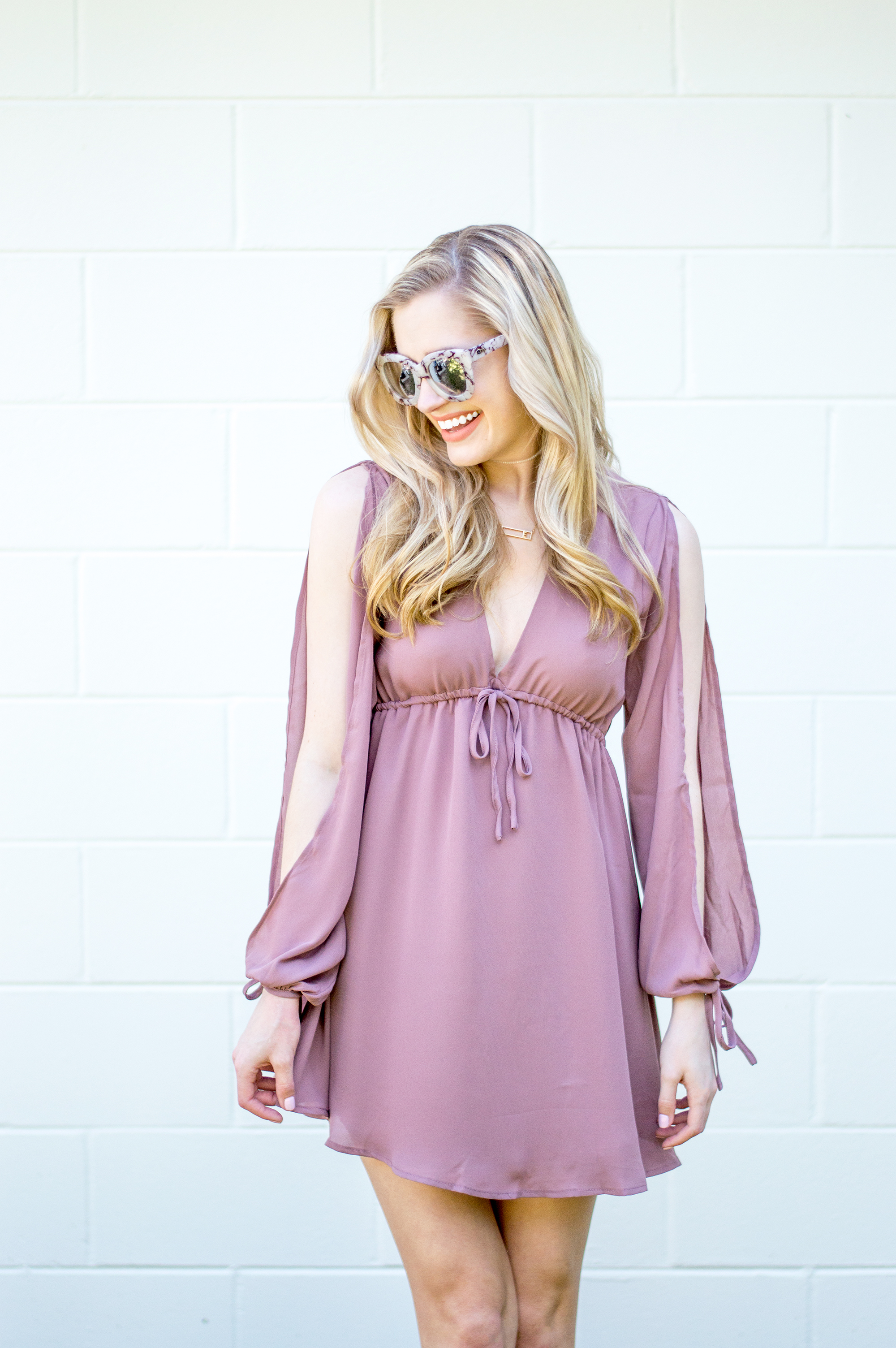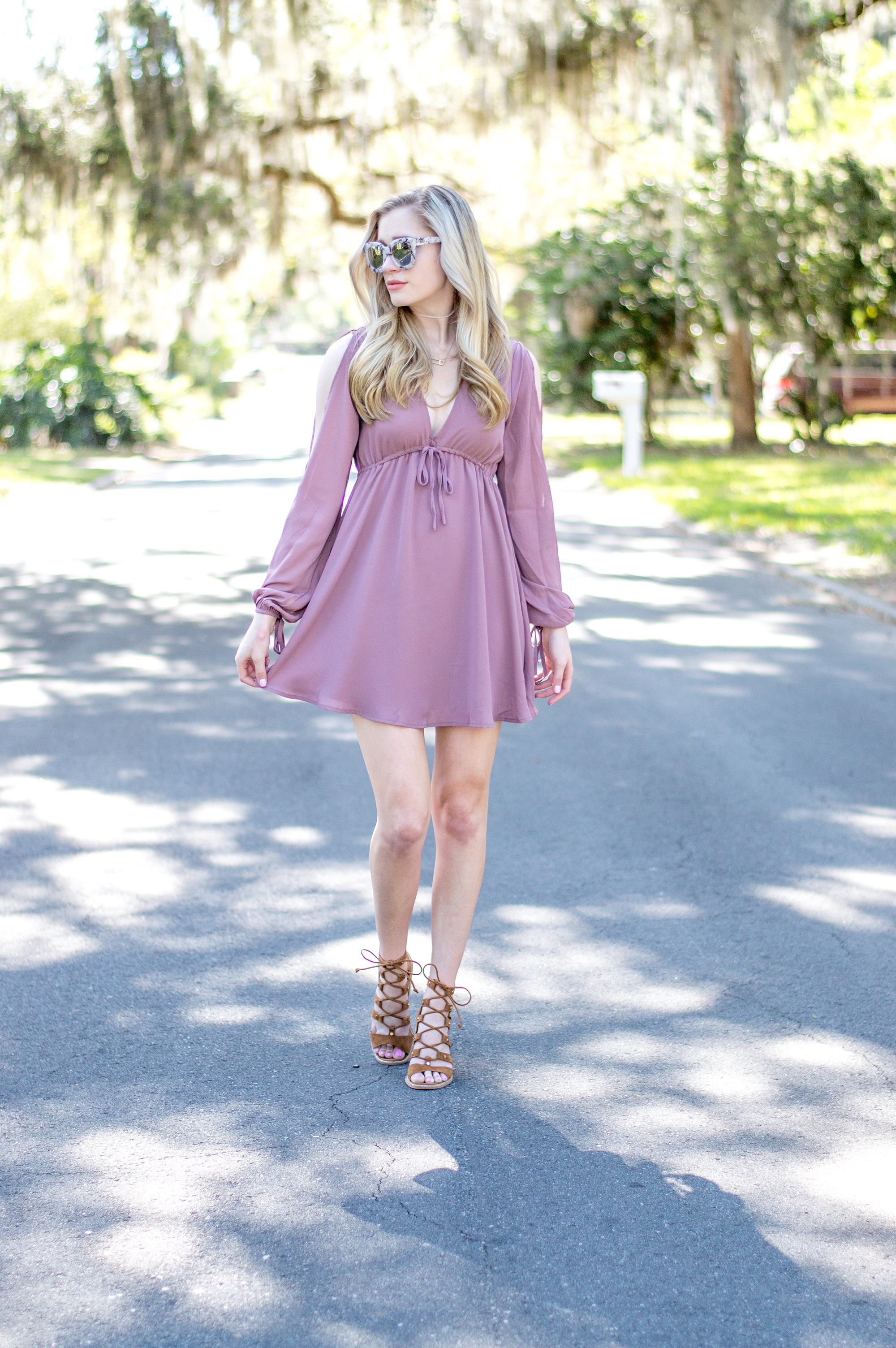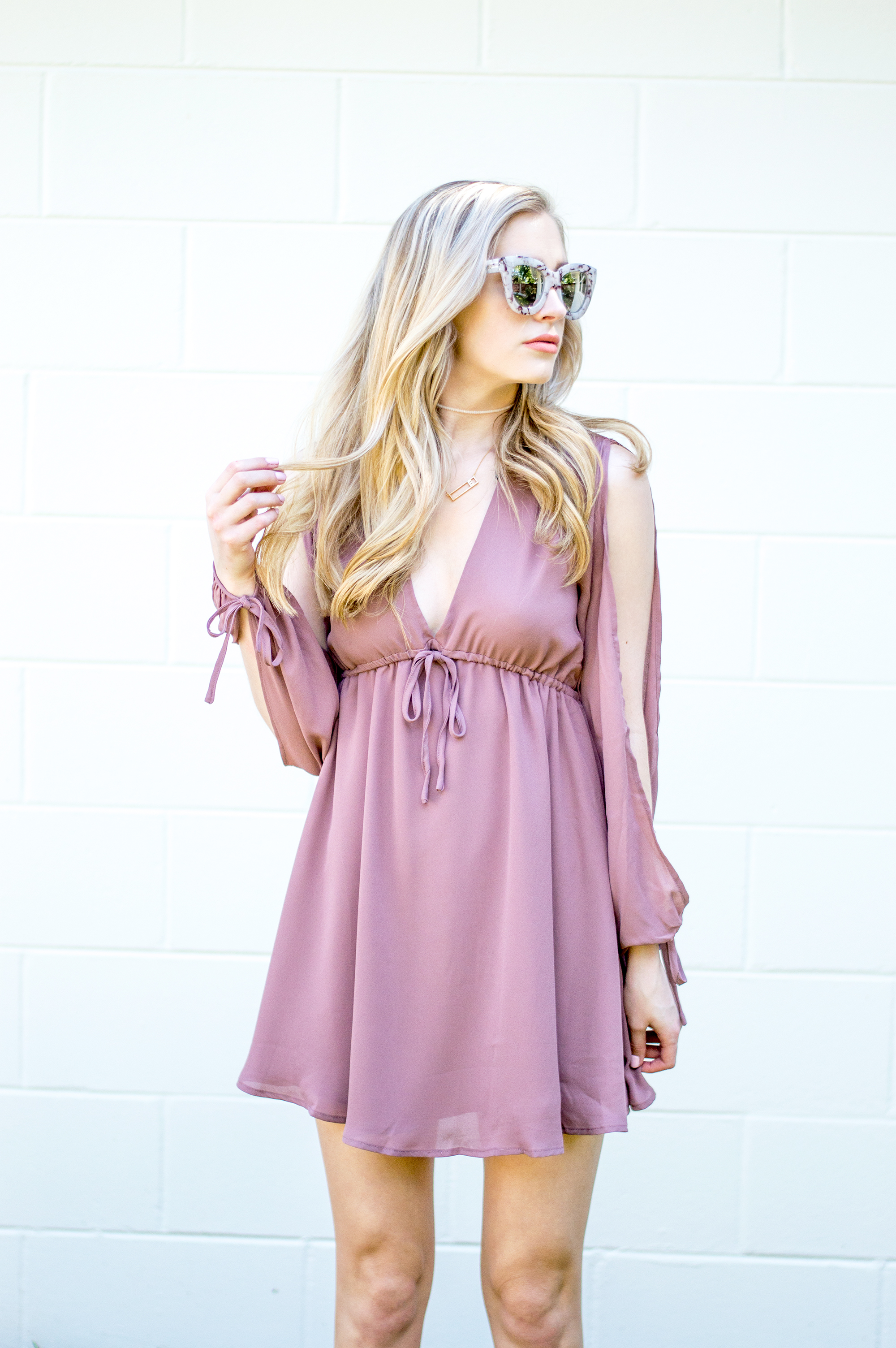 The Sundresses of Summer
I got this adorable, tied-up plunge dress from Tobi. Y'all know how much I love Tobi—trendy styles for an affordable price. I wasn't sure how it would look on me because I don't usually wear low-cut anything, but this dress was so flattering! The drawstring that ties in the front flatters any body type and provides the cutest shape to the dress. I also loved that the sleeves had matching ties because it really pulls the whole look of the dress together. I styled the dress with some cute, chunky heel sandals, layered necklaces and fun sunglasses! So, let's get to this summer's most popular dresses.
The trends are ruffles, stripes, gingham, cami & plunge dresses, prints, florals and metallics! I've rounded up all of my favorites. Check them out below!

Updates
Now that my semester is FINALLY over, I figured I might as well talk about it. You guys, I'm a senior, ok? It's not like I'm a freshman in college that needs to get to know people and break out of my shell. The reason I'm saying this is because I literally just completed two final group projects last night. These group projects were online, yes online. We were communicating through group emails and in both of my groups, two people never even responded. I ended up doing other people's work, and I realize that that's just life. BUT, why even assign group projects to an online class? I don't think I'll ever understand!
Anyway, I hope you all enjoyed today's post! I put a lot of work into it and I am so excited to see some of the looks y'all create!
P.S. THESE iconic shoes are BACK. Pre-order while you still can! Also, if you want the dress I'm wearing in this post—it's only available on the Tobi website, here! (Not available through LiketoKnow.it)