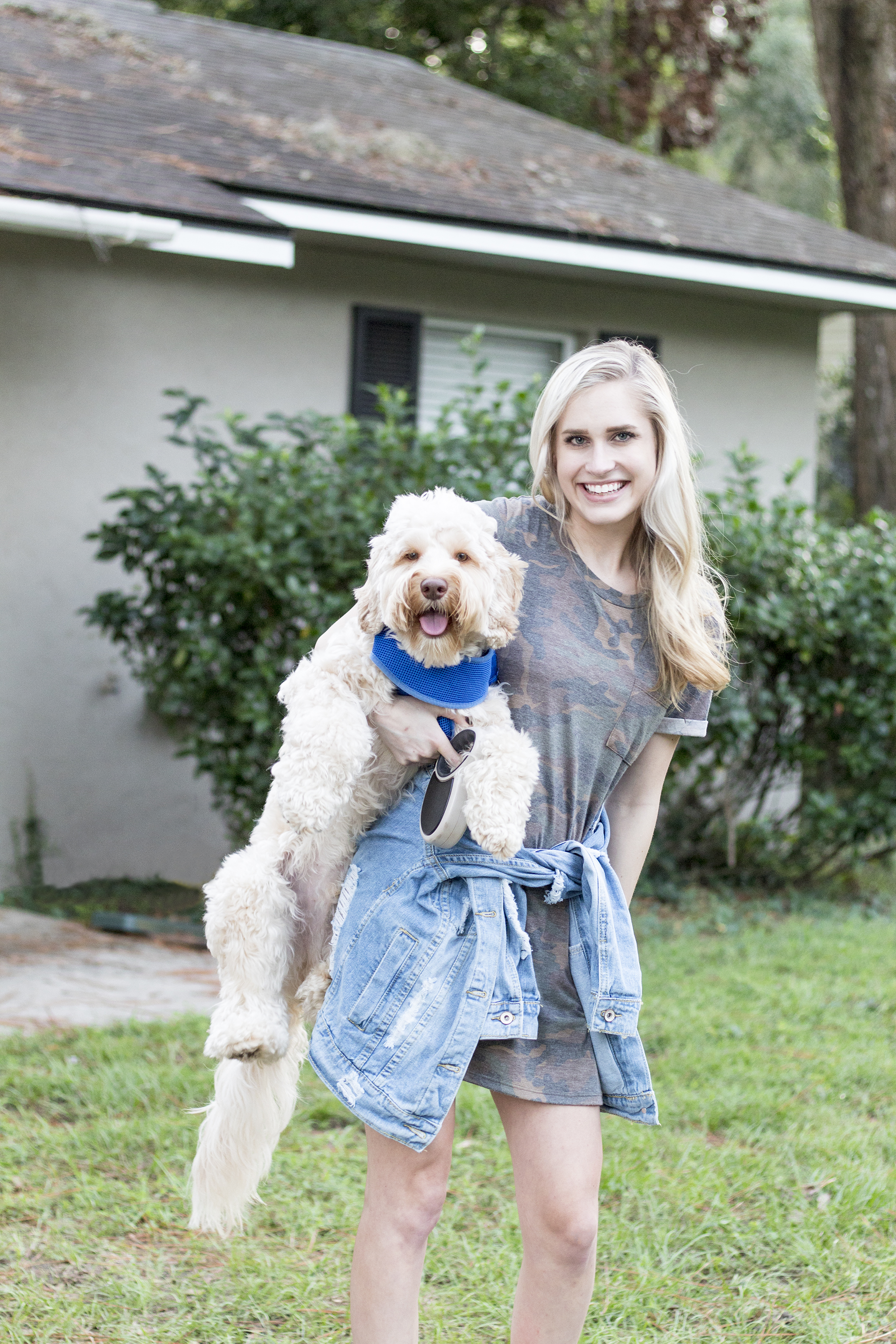 Dress: F21 (similar, similar) | Denim Jacket: NASTY GAL | Sneaks: ADIDAS | Pup: Winston the Labradoodle!
I've Had A Lot on My Mind Lately
Are any of you from a small town? If you're reading this — I hope these words ring true to you as much as they do me.
Lately, I've felt defeated. Not only have I felt this defeat, but I've also felt grief. When I was a young girl, my mother always told me that, "no matter what, you must always…always be kind." I used to just smile and go on with my day, but as I've grown older, I find myself repeating those very words almost everyday. Why would I think back on this one piece of advice my mother gave me? I have about a million to choose from, so why this one? It's because she raised me to be so vulnerable, so kindhearted and so warm. Now that I'm an adult and on my own, I've realized that not everyone has a kind heart, true intentions and a genuine soul. I've been forced to face the harsh reality that is…people. They are mean, they will burn you and they will do everything they can to break your spirit. So, in this world full of snakes, I choose to be kind. I promise you, mom, I will always…always be kind. Read More