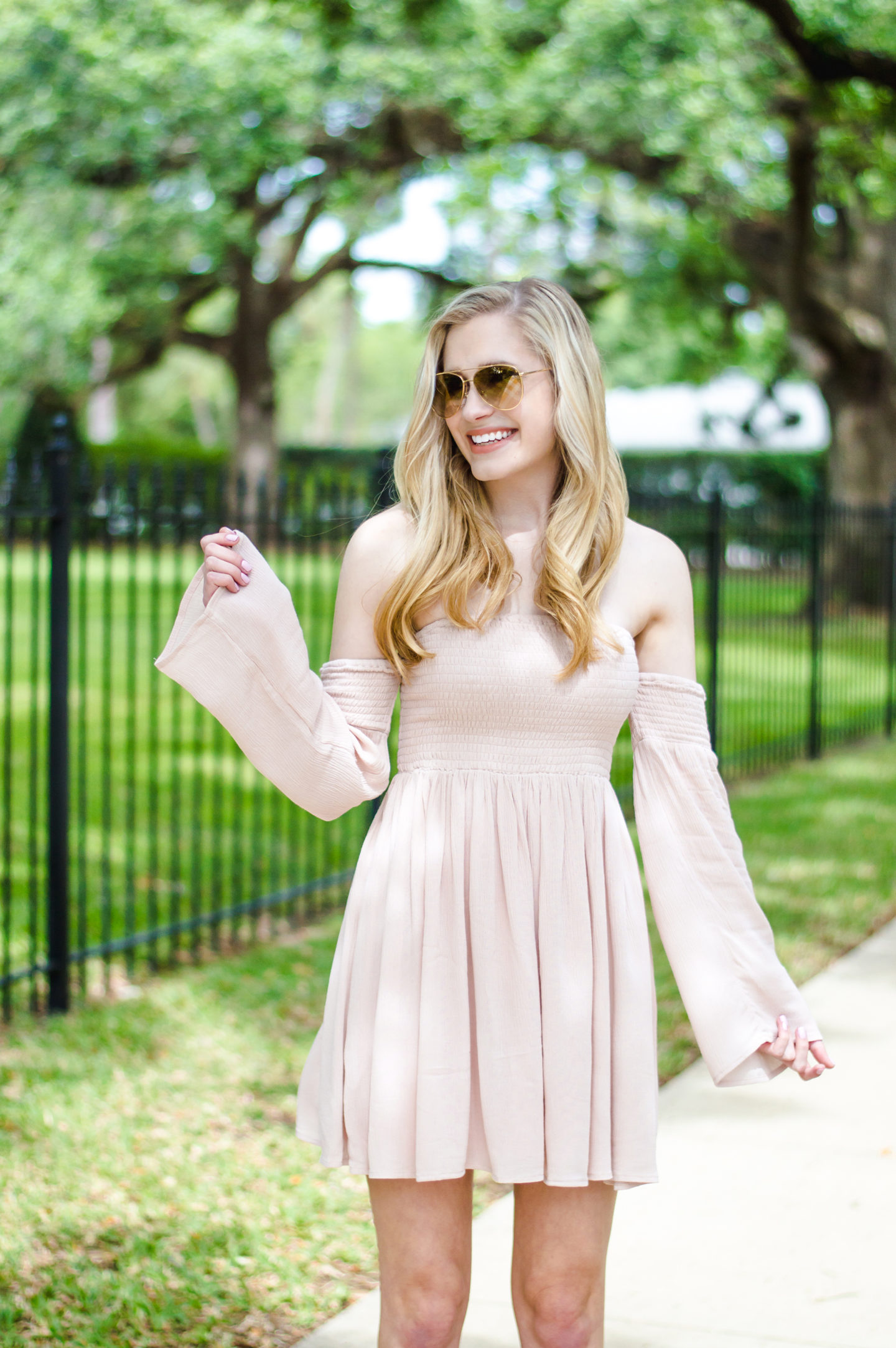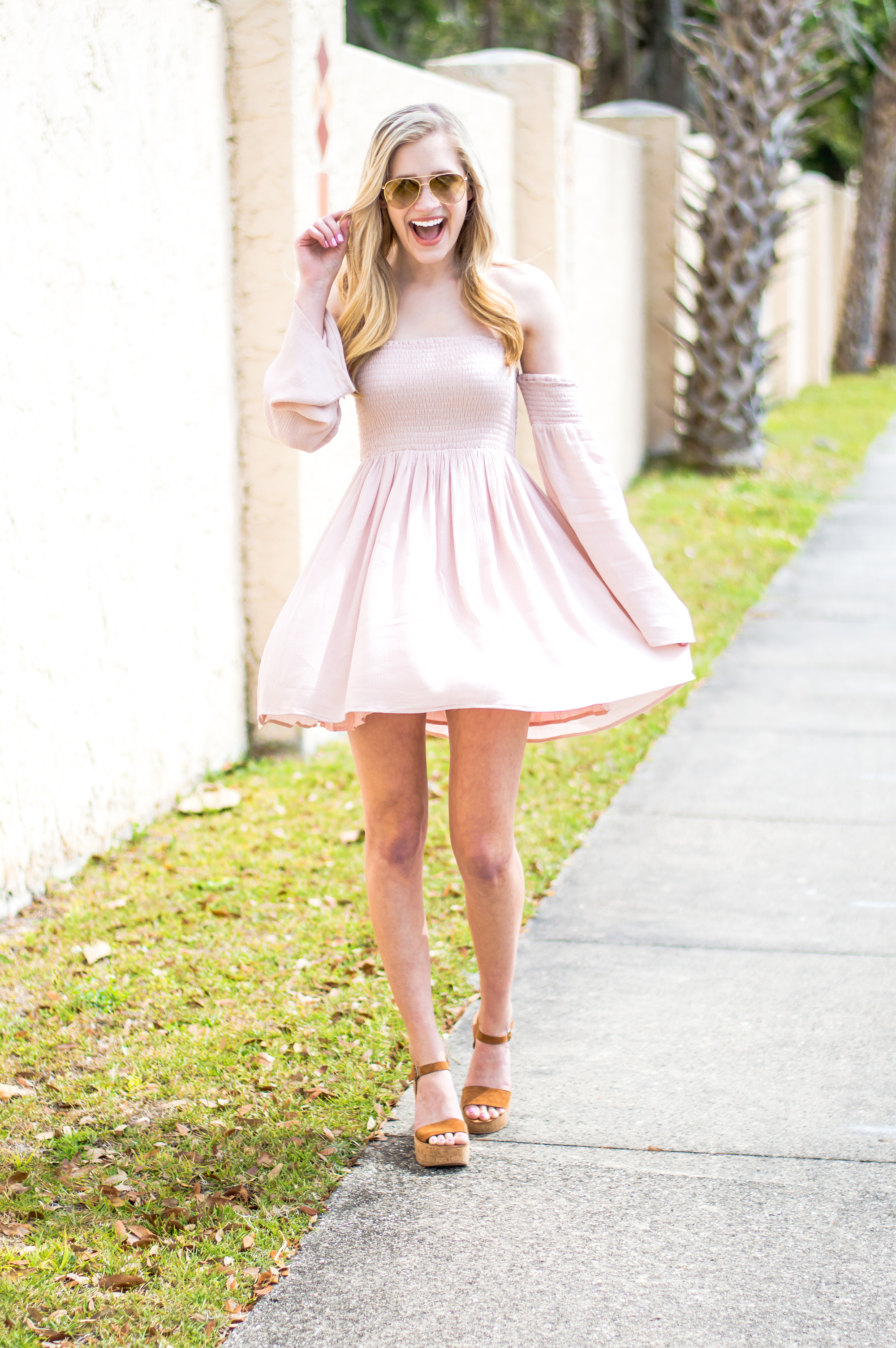 SUNDRESS: Tobi | SANDALS: Old (similar, similar) | SUNNIES: Burberry | LIP: MAC – Cherish
Shopping with Tobi
Being a college student, I don't have a huge budget for shopping. Whenever I'm able to spend some extra cash, I have to find stores that are affordable. Sometimes that's hard because I want my clothes to be cute, but I also don't want them to look cheap. That's where a little research and some online shopping come into play. I discovered Tobi about five years ago when I was shopping online for some staple, summer pieces that weren't too pricy. The thing I loved about Tobi was that they offer 50% off of your first order, free shipping for orders over $50 and free returns—not to mention, they have daily deals on new items. Their clothes are simple, classic, but still on trend. It's the perfect online store for cute, quality clothes at a fair price. The dress I have on was perfect for the season. Its trendy, off-the-shoulder style gives it something extra. It's the perfect dress for summer! Also, it comes in different colors!
This post was generously sponsored by Tobi! All opinions are my own.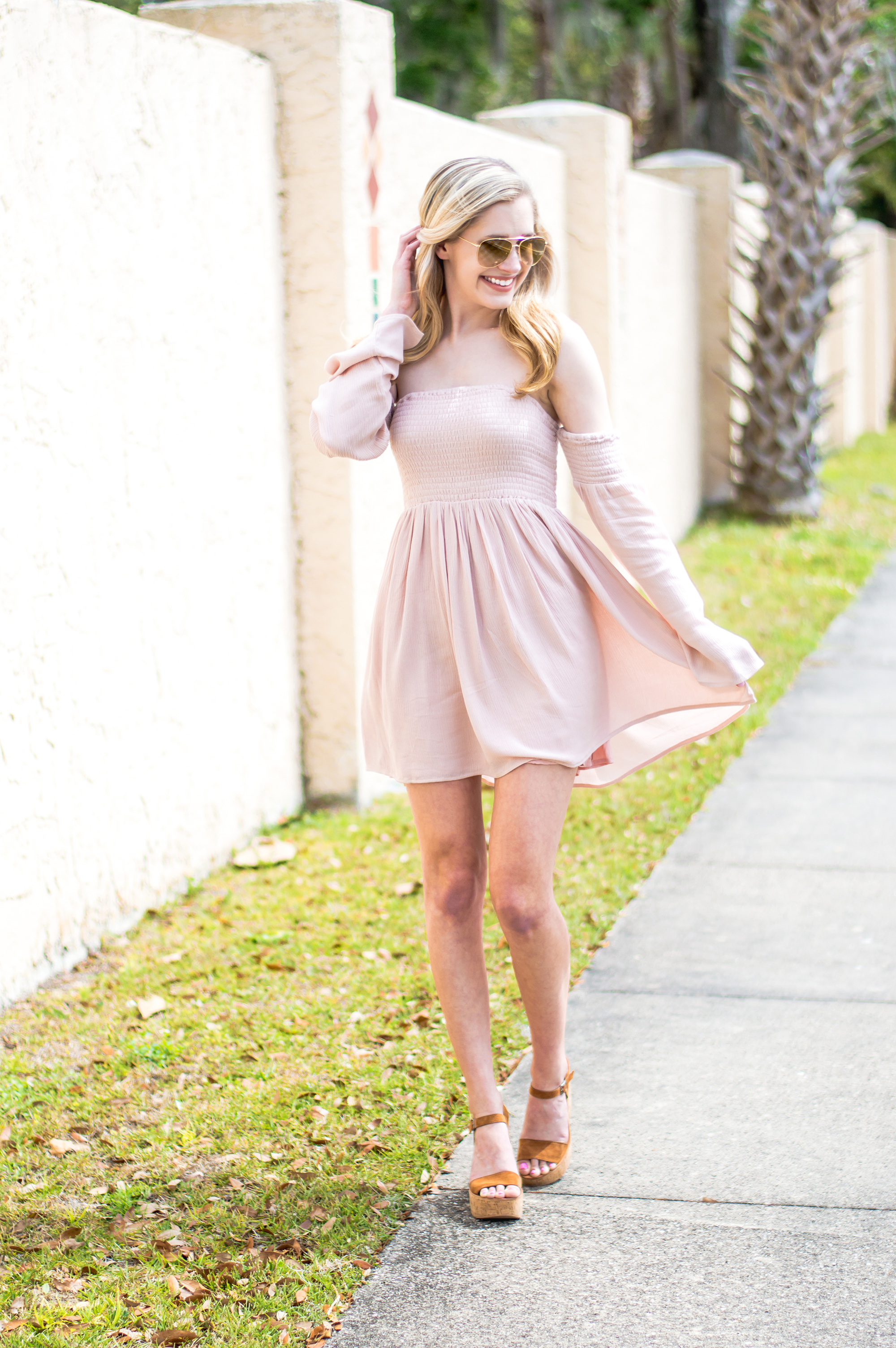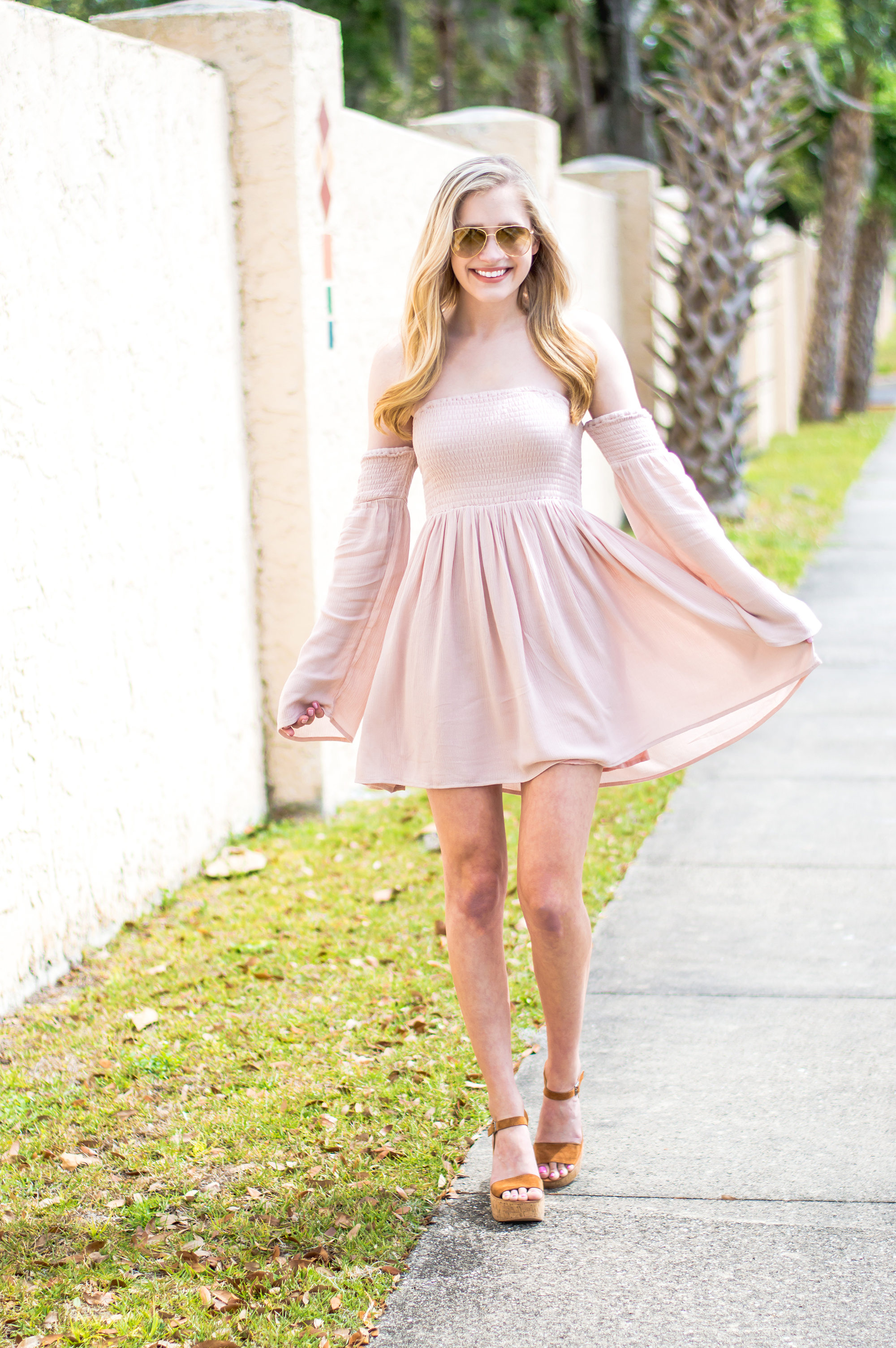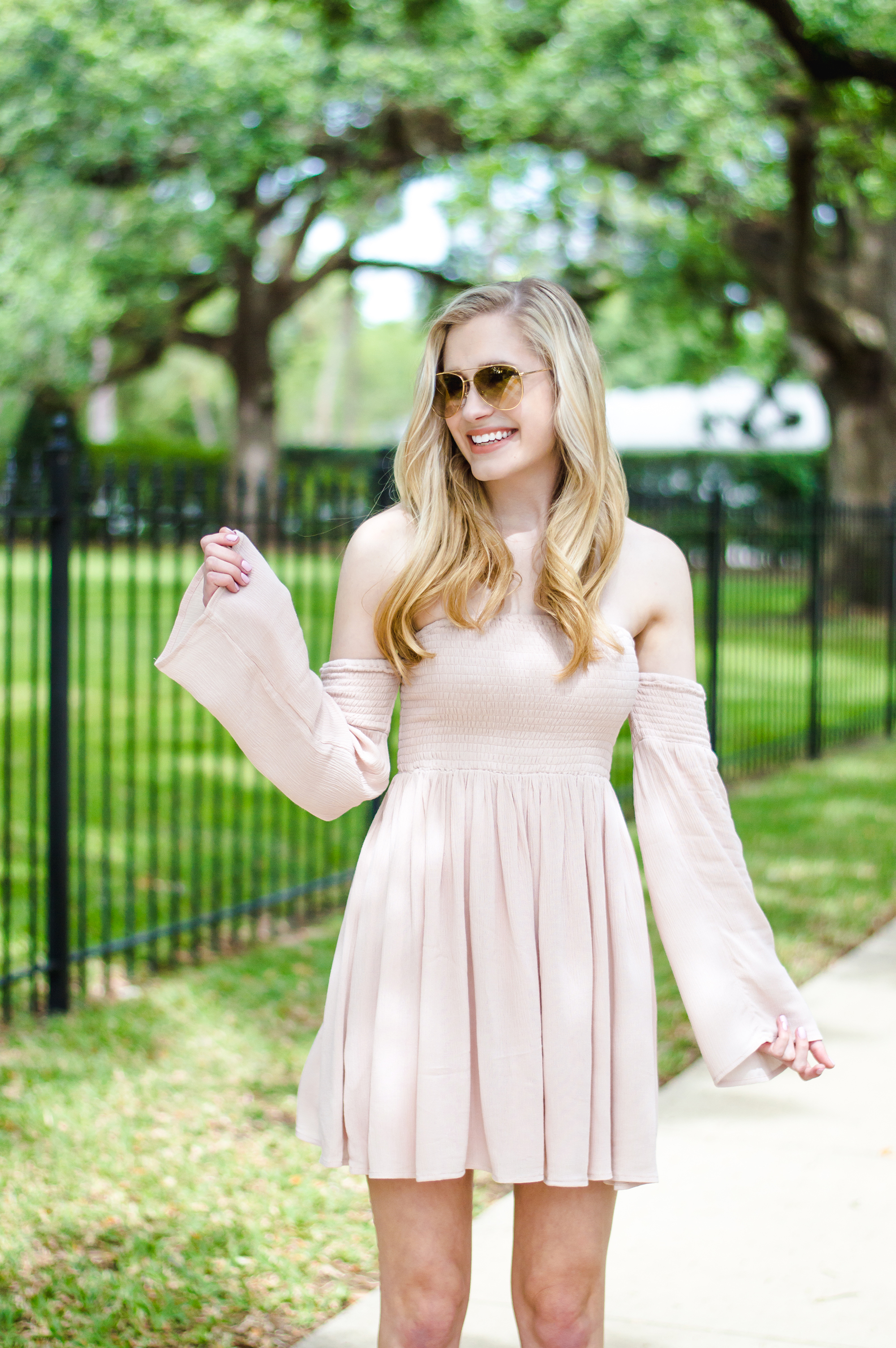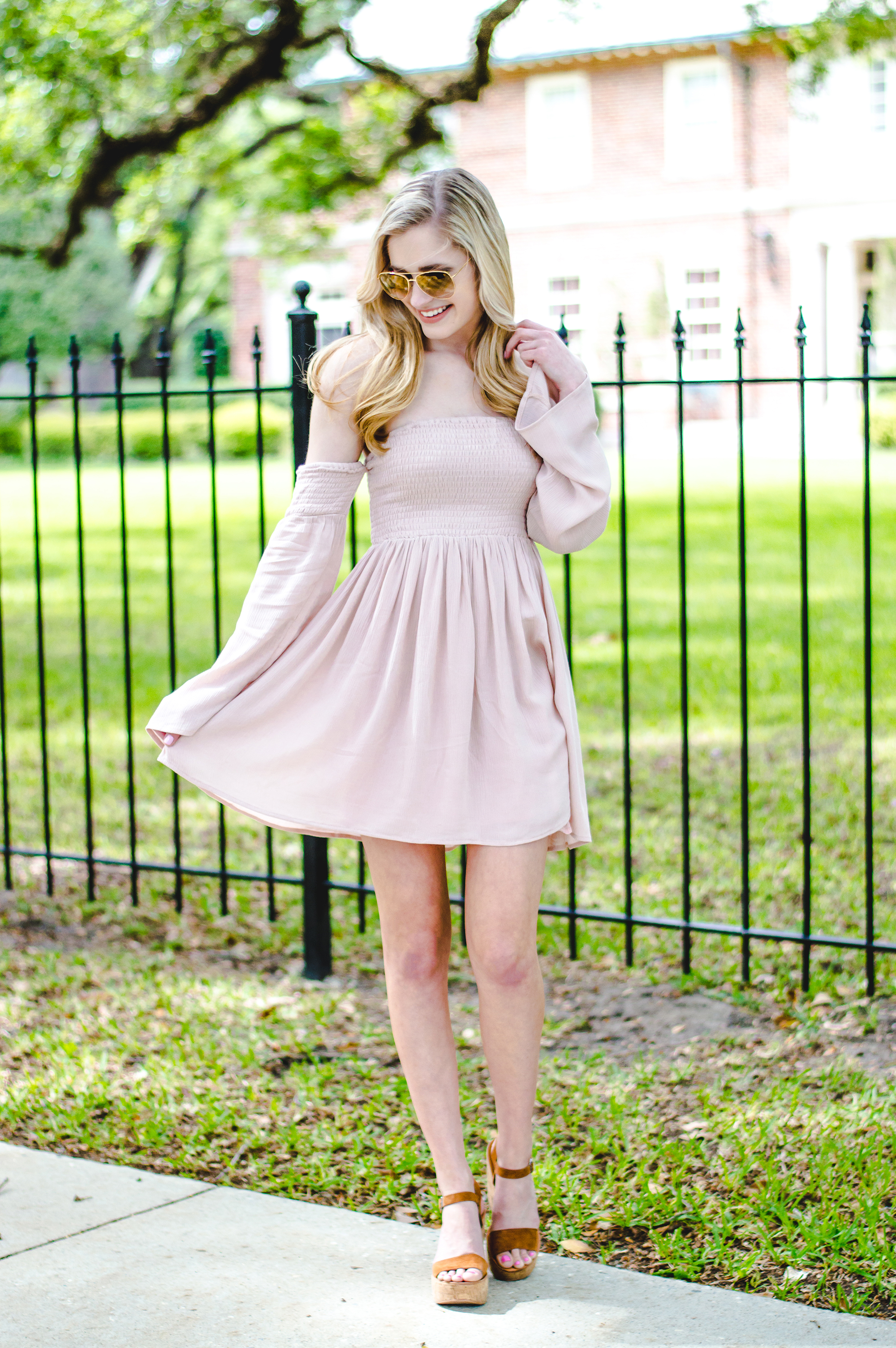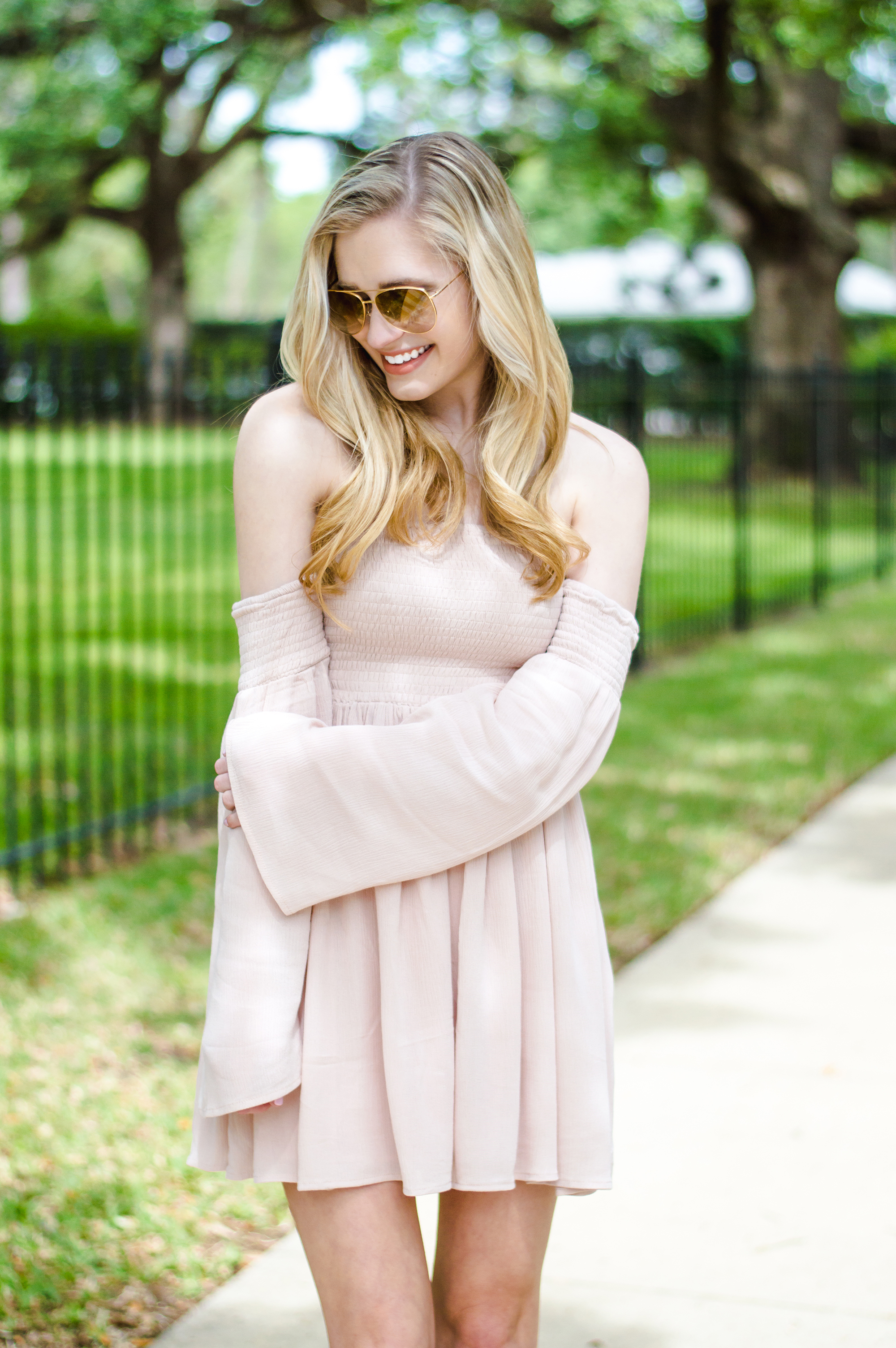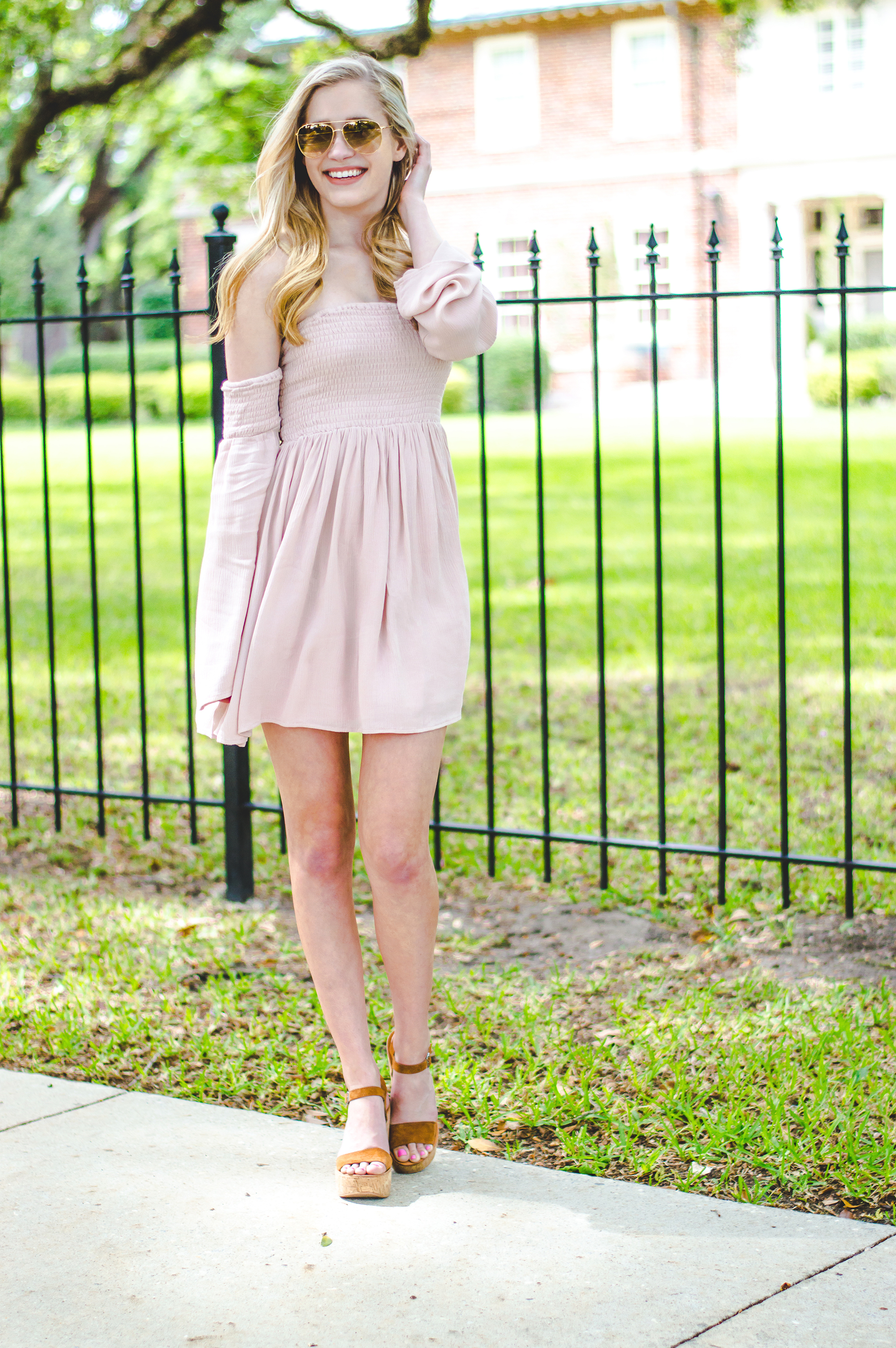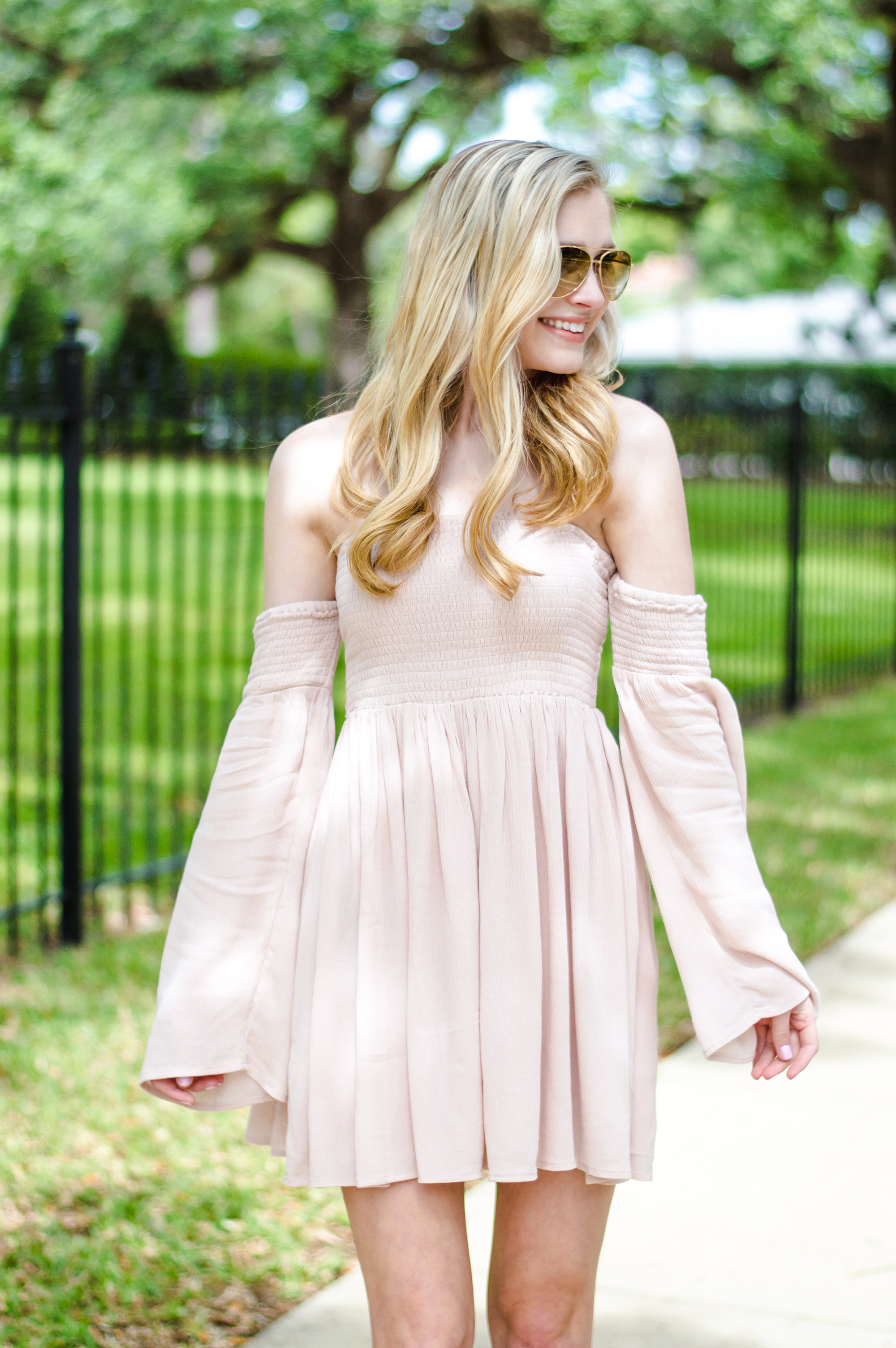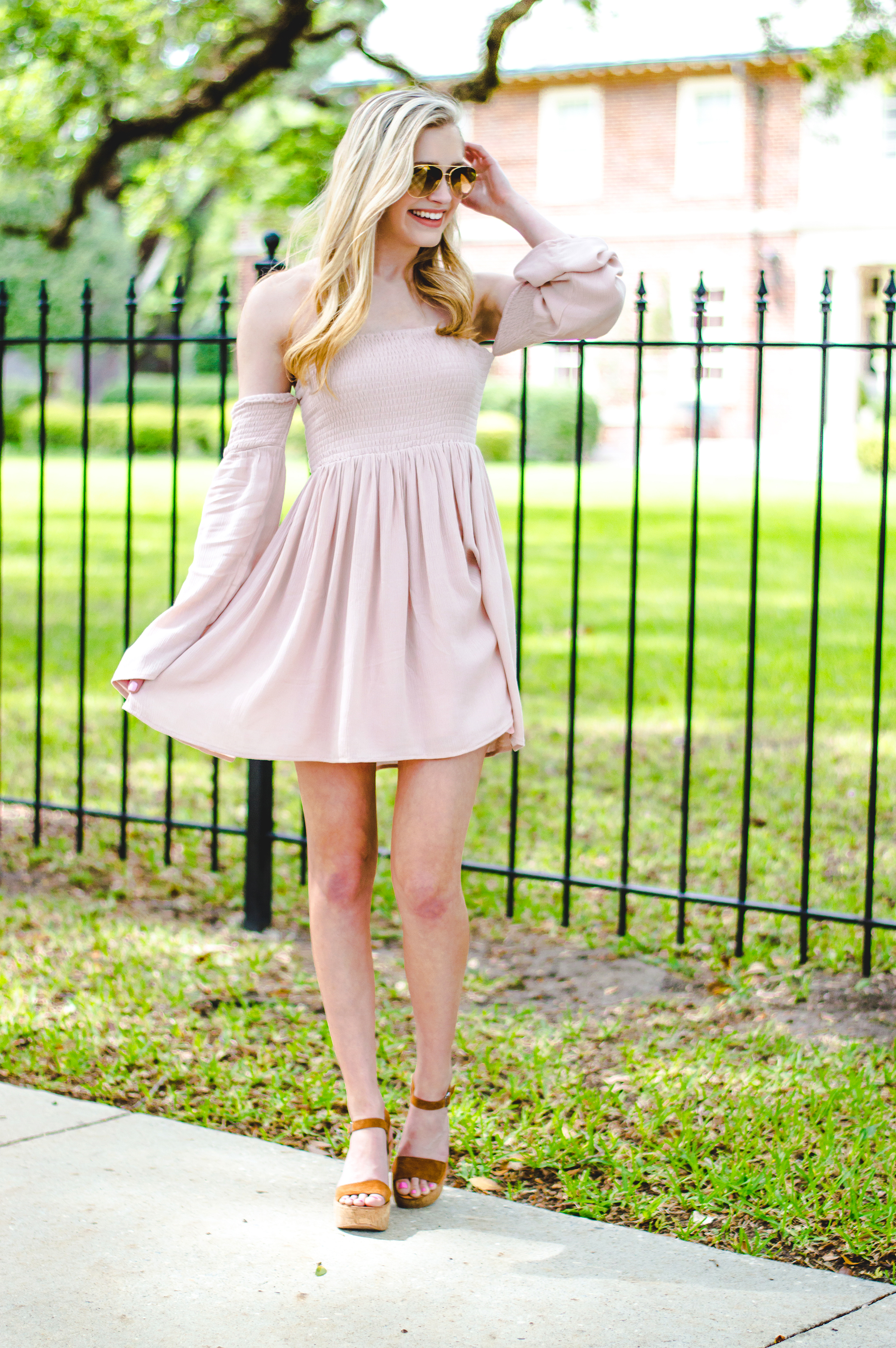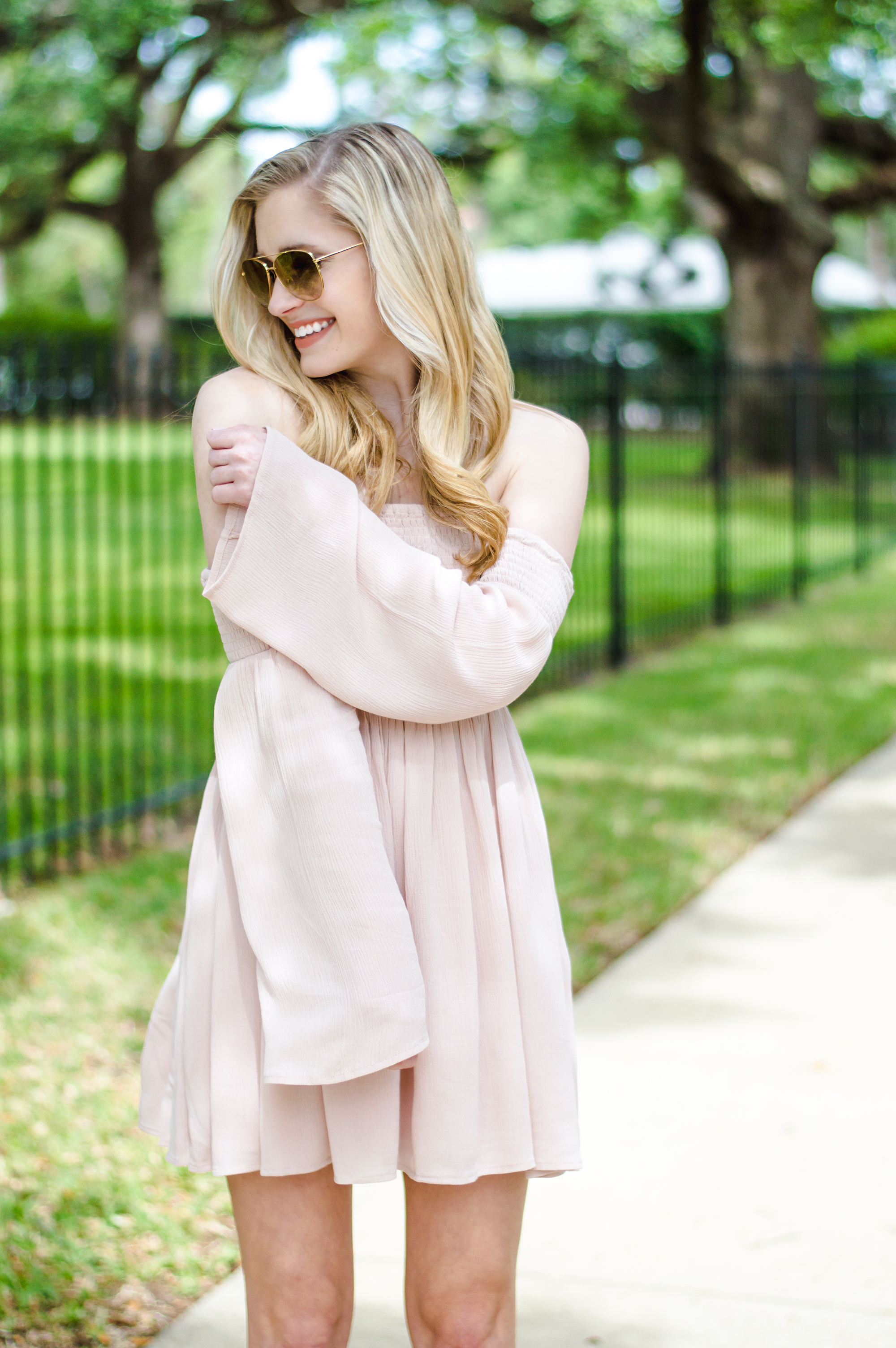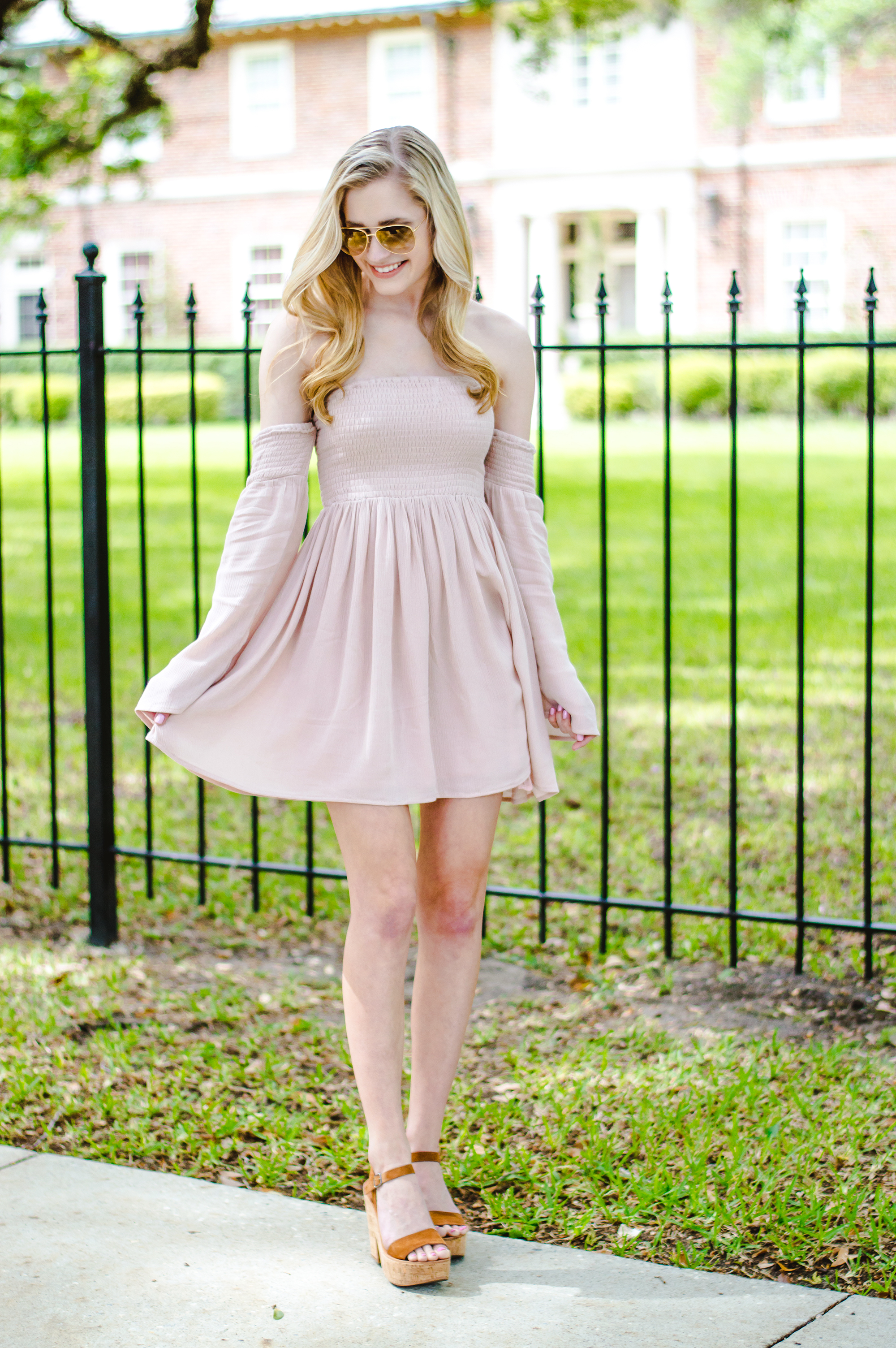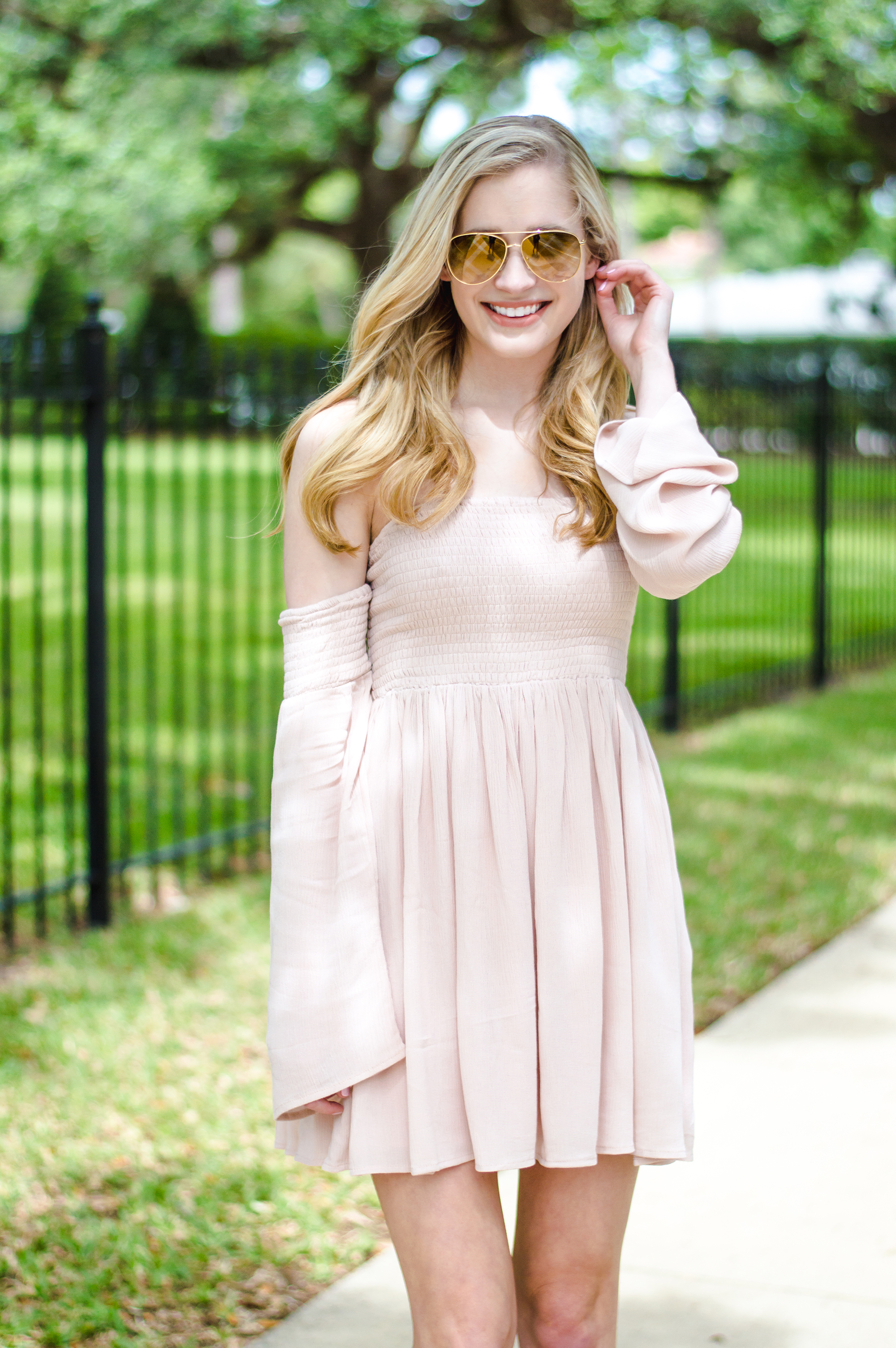 Y'all, I Can't Get Enough of This Sundress
Sorry for the overload of pictures, but I couldn't decide! I love them all! This dress looks flattering anywhere, anytime. It even looks cute when the wind is blowing! Also, one thing I have to mention is that a lot of these new off-the-shoulder tops and dresses are hard to wear because you constantly have to maneuver them to stay in place. Well, not with this dress! Tobi attached the sleeves separately from the dress, so you don't have to worry about shifting it back down after every move you make. That alone was enough for me to love this sundress. I can't imagine how good it will look when I actually get a nice tan, which will probably be never, LOL.
Updates & Stuff
If you've been following me for a long time, then you know that I just moved last summer. Well, when you're young like me and still in college, you can't really buy a house or establish roots anywhere. With that being said, Ryan and I are on the hunt yet again! We don't really want to stay in the house we're in, so we are going to look for something different. Hopefully, this time, we will find something we like and can stay there for a little while. OR, if the odds are in our favor, maybe we might be able to buy. I'm not getting my hopes up, but I sure have been praying about it. I think that everything happens in God's time, so if it doesn't work out, then it wasn't meant to be…yet! I am still keeping the faith though and leaving it all up to Him! As my mom always says, if it's meant to be, it will be.
"Rejoice in hope, be patient in tribulation, be constant in prayer." -Romans 12:12