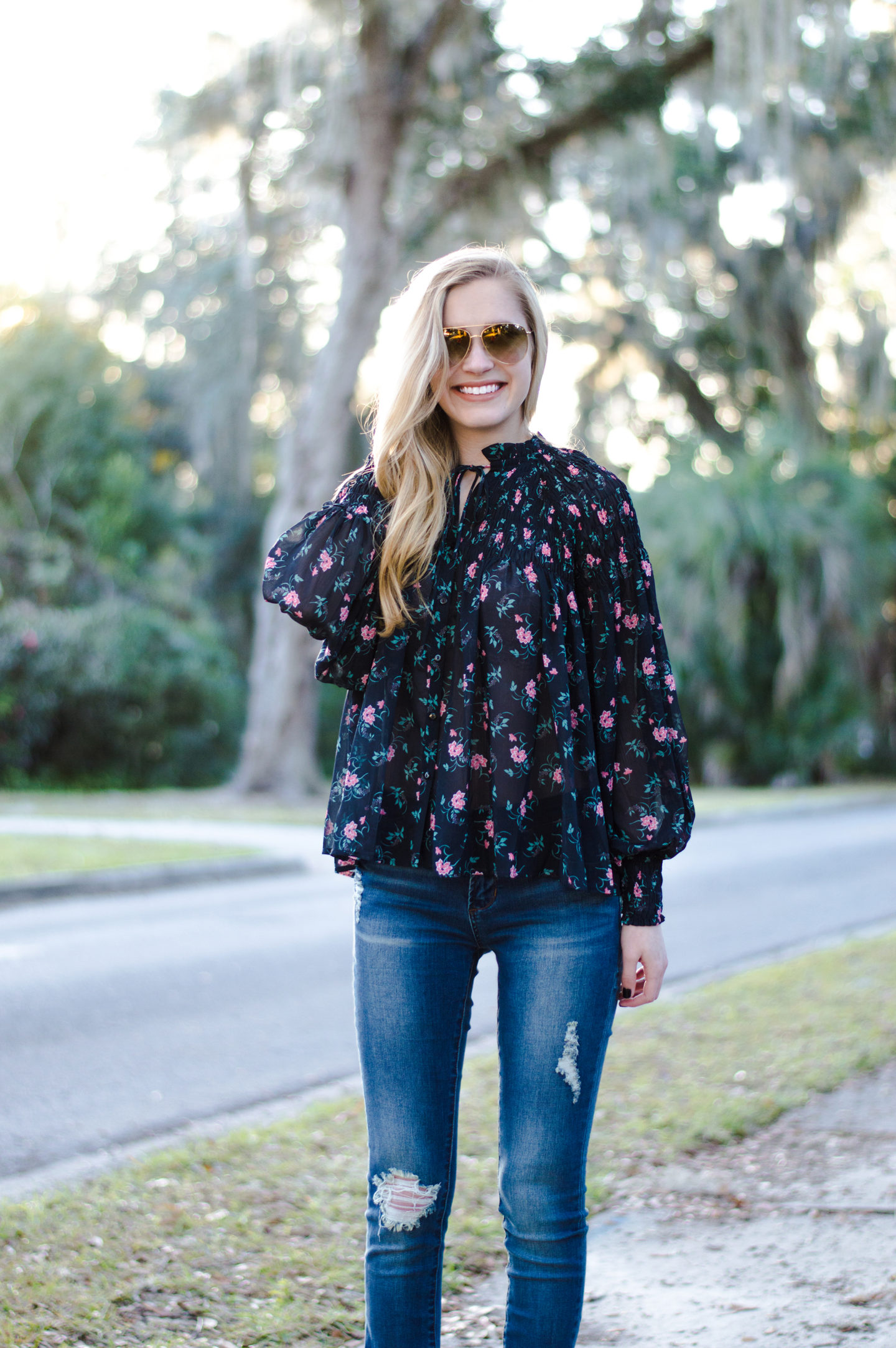 TOP: SMAC English Factory | DENIM: SMAC Collection Articles of Society | BOOTIES: Chinese Laundry | SUNGLASSES: Burberry | LIP: M.A.C. Cherish
Let's Talk SMAC…
My best friend and sorority big, Lisa, introduced me to SMAC—a new online clothing store that just opened for business! It was created by three sisters that share a love for fashion. Fashion has become their outlet to inspire and empower women to express themselves. When I was invited to join the SMAC society, I was more than honored to accept. All I ever dreamed of was the chance to influence others through my style and personality. By God's grace, my dream came true and I've been incredibly blessed. To me, that's what being a SMAC girl is all about.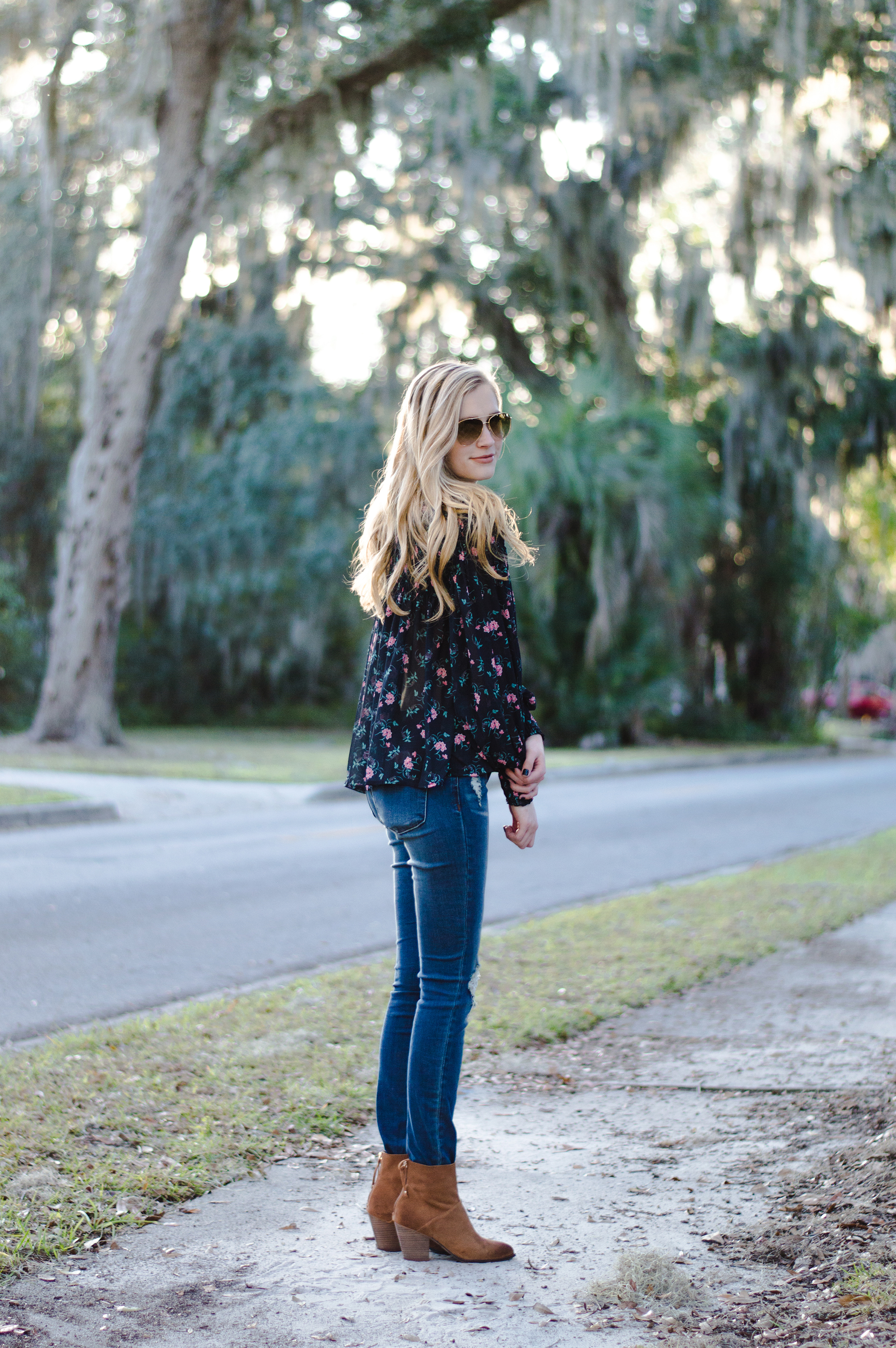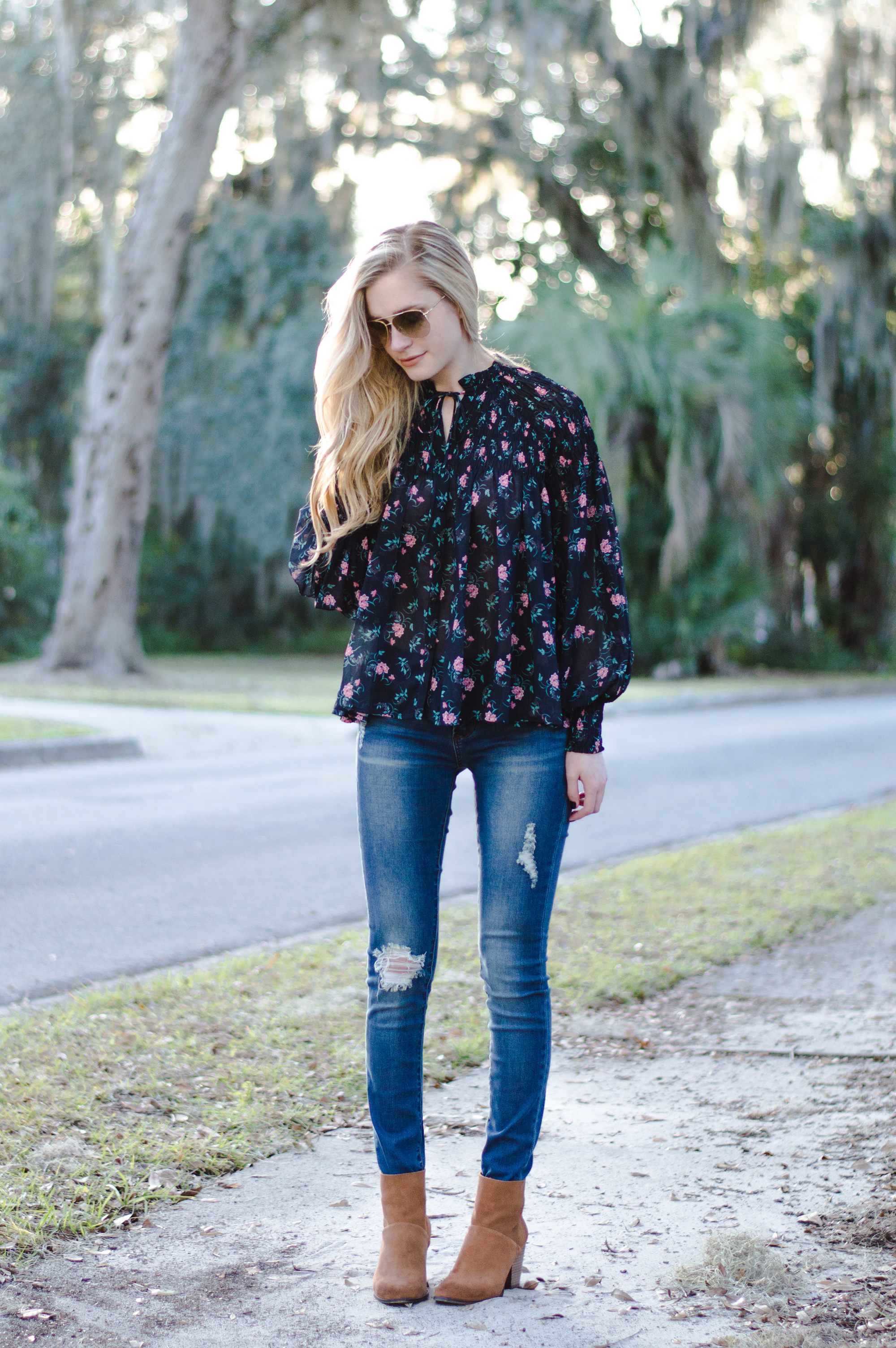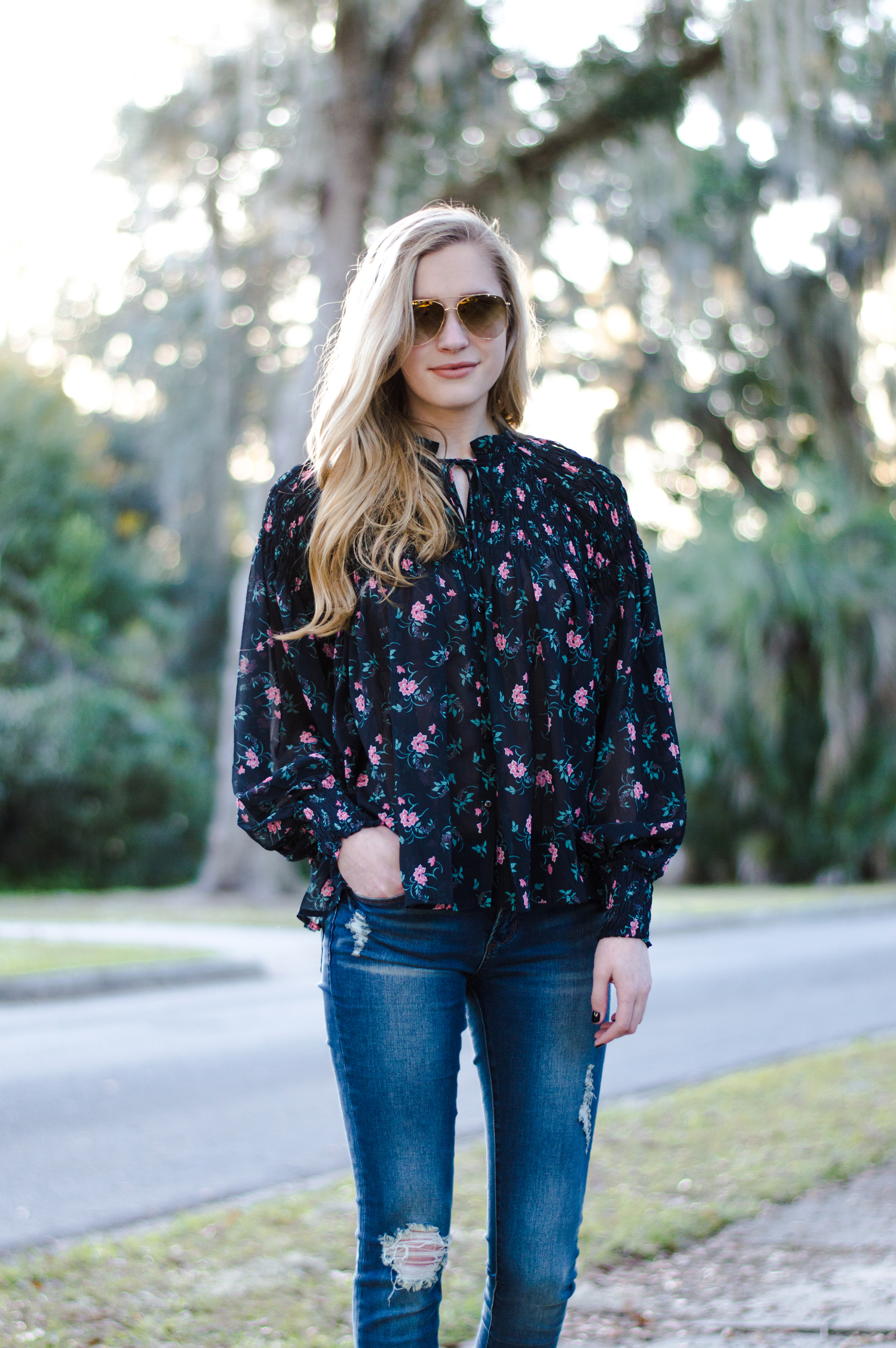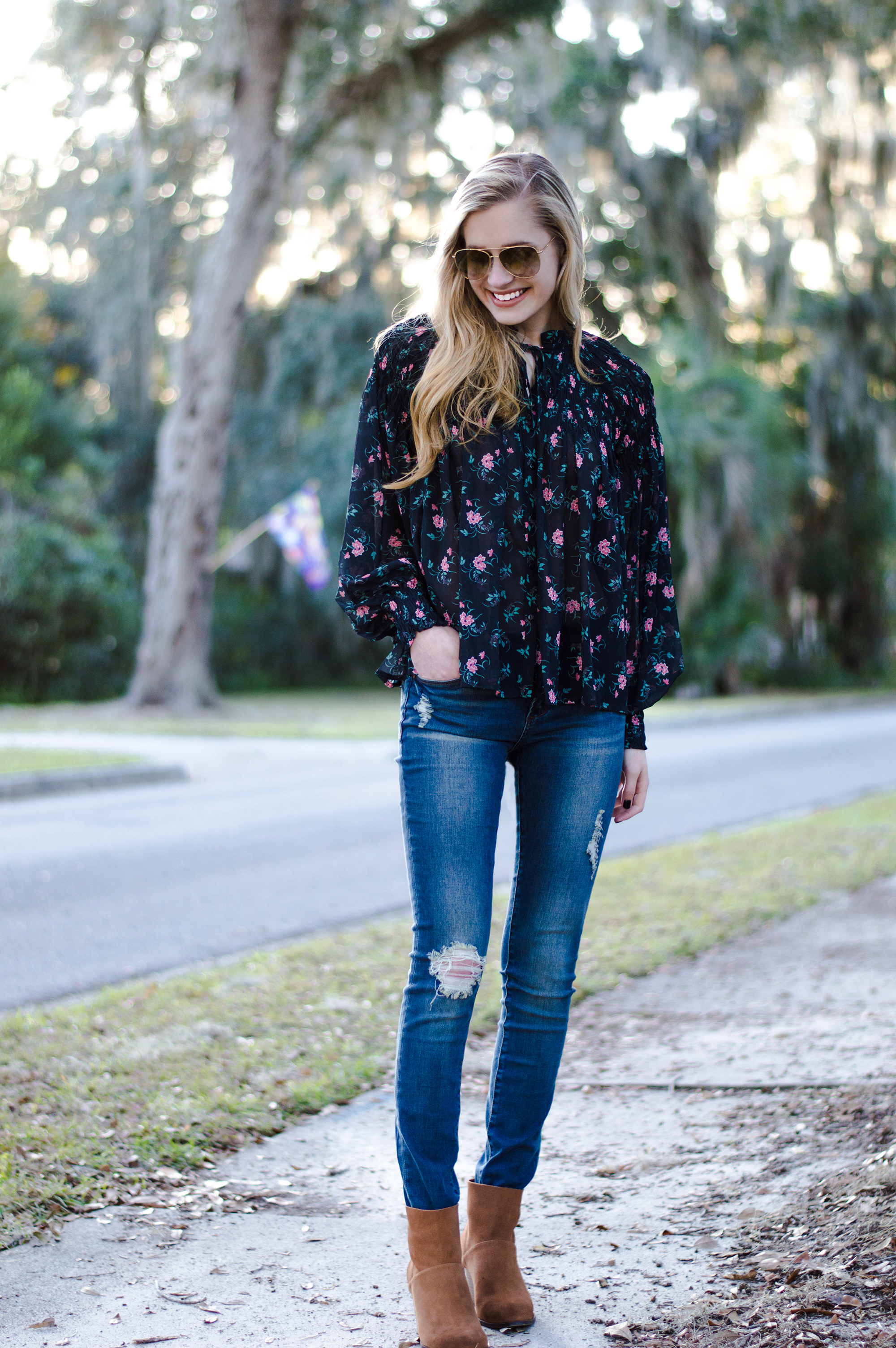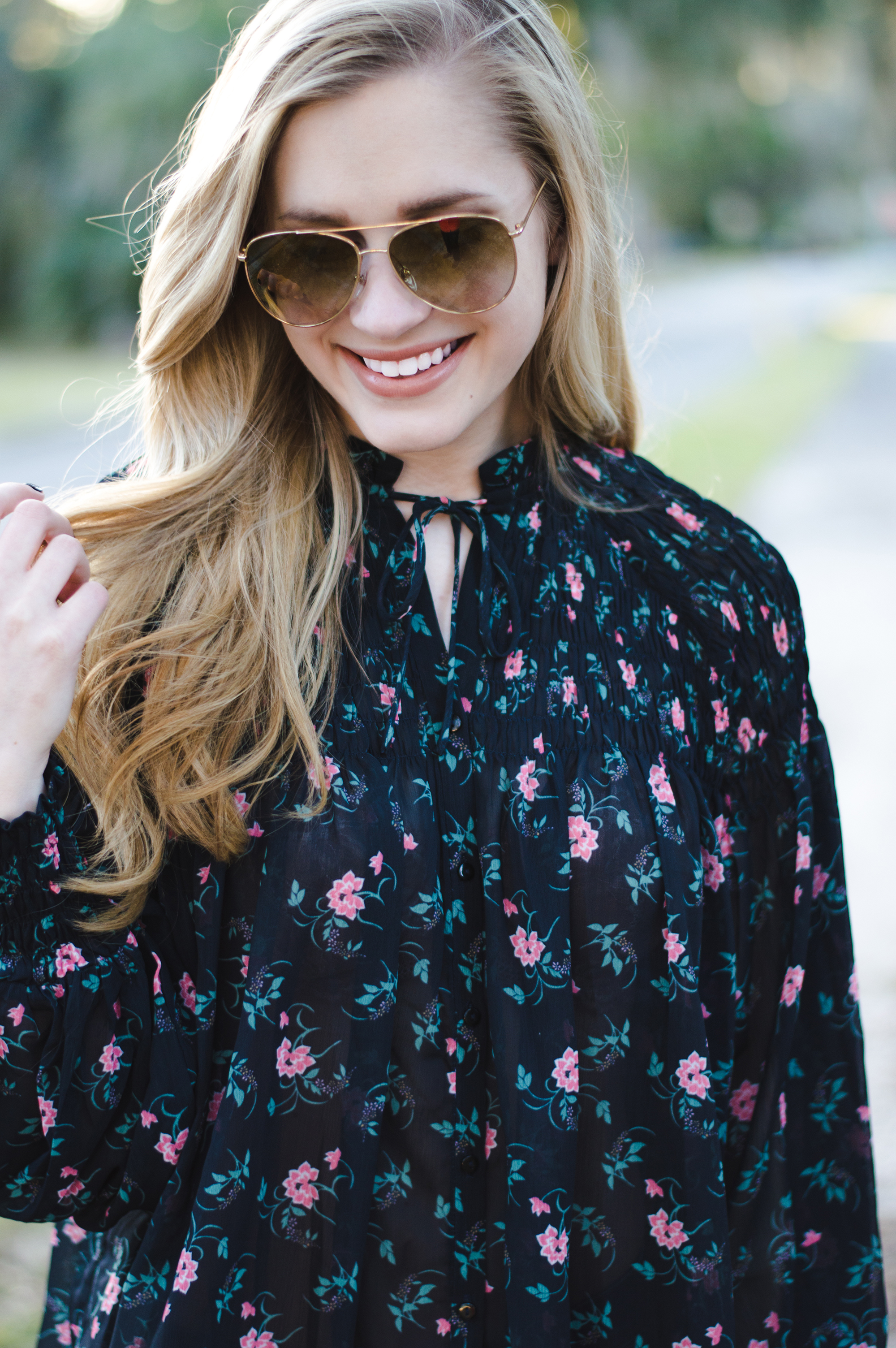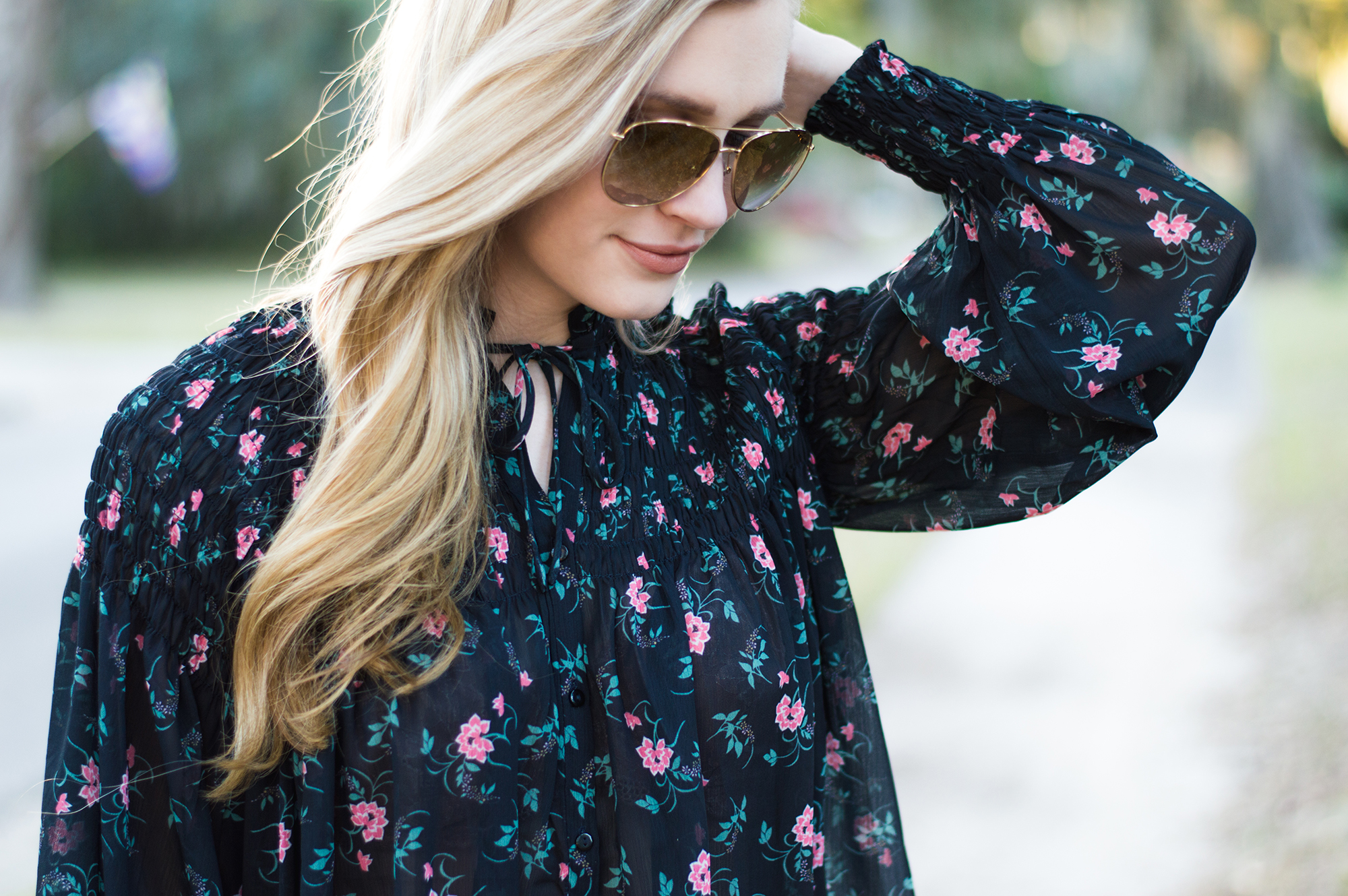 This Outfit Though!
I'm dreaming of Spring! Here in Florida though, Winter is just getting started. We definitely have a few more cold fronts ahead of us. Regardless, this top is not only fantastic quality, but it's extremely lightweight. A lightweight top is good for people in both cold and hot climates because if you live somewhere cool, you can layer up. If you live somewhere that's hot, you can just slip a tank on underneath and you're ready to go! I also love the bow detailing at the neckline. It gives the top a feminine, classic look.
I think the jeans pair perfectly with this top because of their light-wash and distressed style. You can never go wrong with a pair of Articles of Society jeans because you're getting fantastic quality for an extremely reasonable price. These jeans are, by far, one of the softest pairs of jeans I've ever worn…and that's pretty soft.
Shop the SMAC Society
If I haven't convinced you already, go ahead and check out the SMAC online store. You won't be disappointed. Not only do they carry some of the cutest clothing lines, but they have great customer service. Not to mention, when my package arrived…it was the cutest packing job I've ever seen. Each article of clothing was individually wrapped in tissue paper, topped with a cute sticker. Basically what I'm trying to say is, you won't be treated as just another customer, you'll be a #SMACsociety girl! To shop with me, use the code ELLE10 at checkout for 10% off your online order!