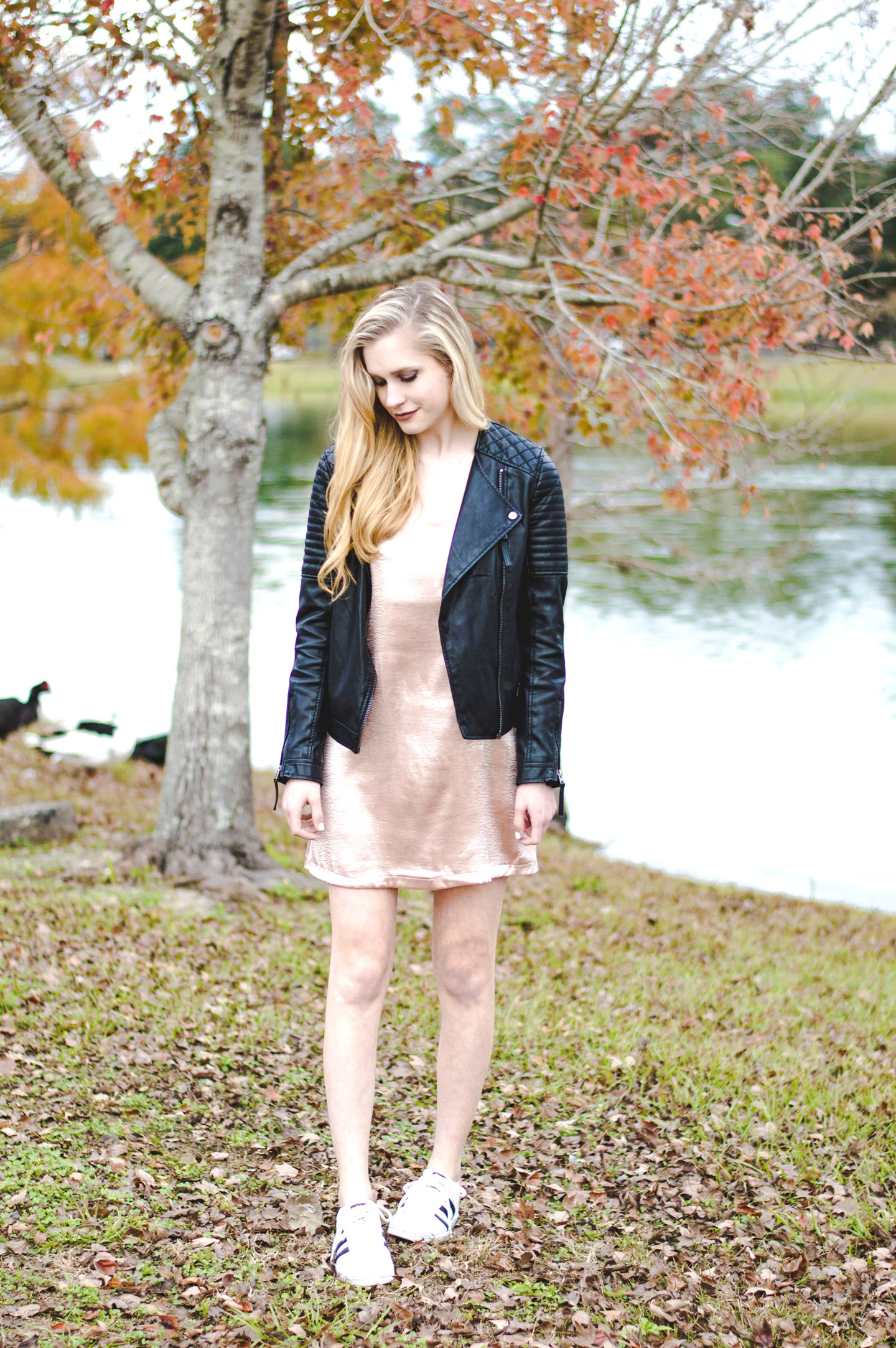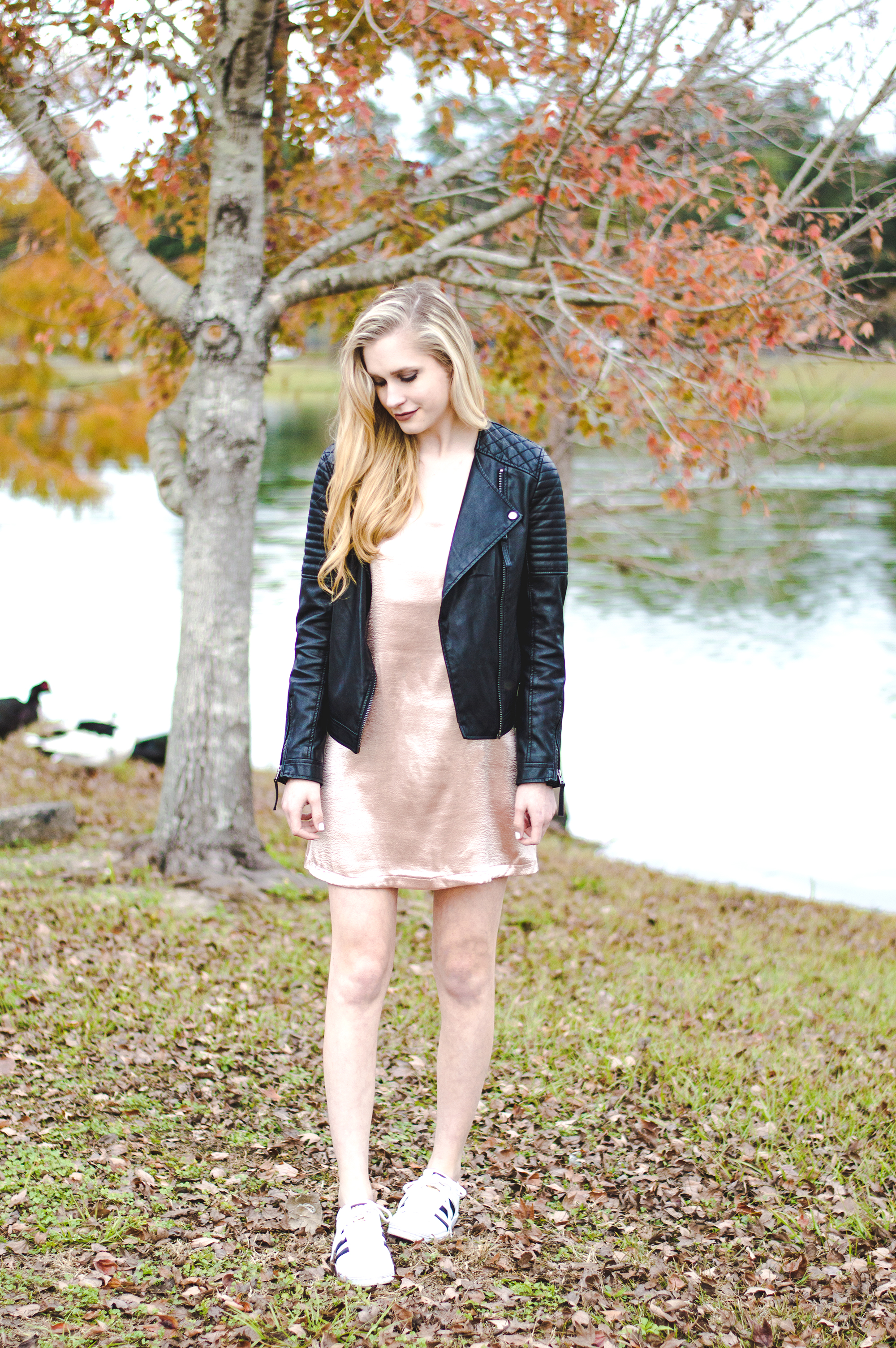 DRESS: Silence + Noise (similar) | JACKET: Topshop (similar) | SHOES: Adidas
Blush is Everything Right Now
If you're a shopaholic like me, you've probably noticed that pastels have been making a huge comeback. This is nothing new because many of the 90's fashion trends have been coming back! I for one, am thrilled. My heart lives in the 90's and I always wish I had Cher Horowitz's closet—especially her outfit styler. I can't imagine I'm the only one!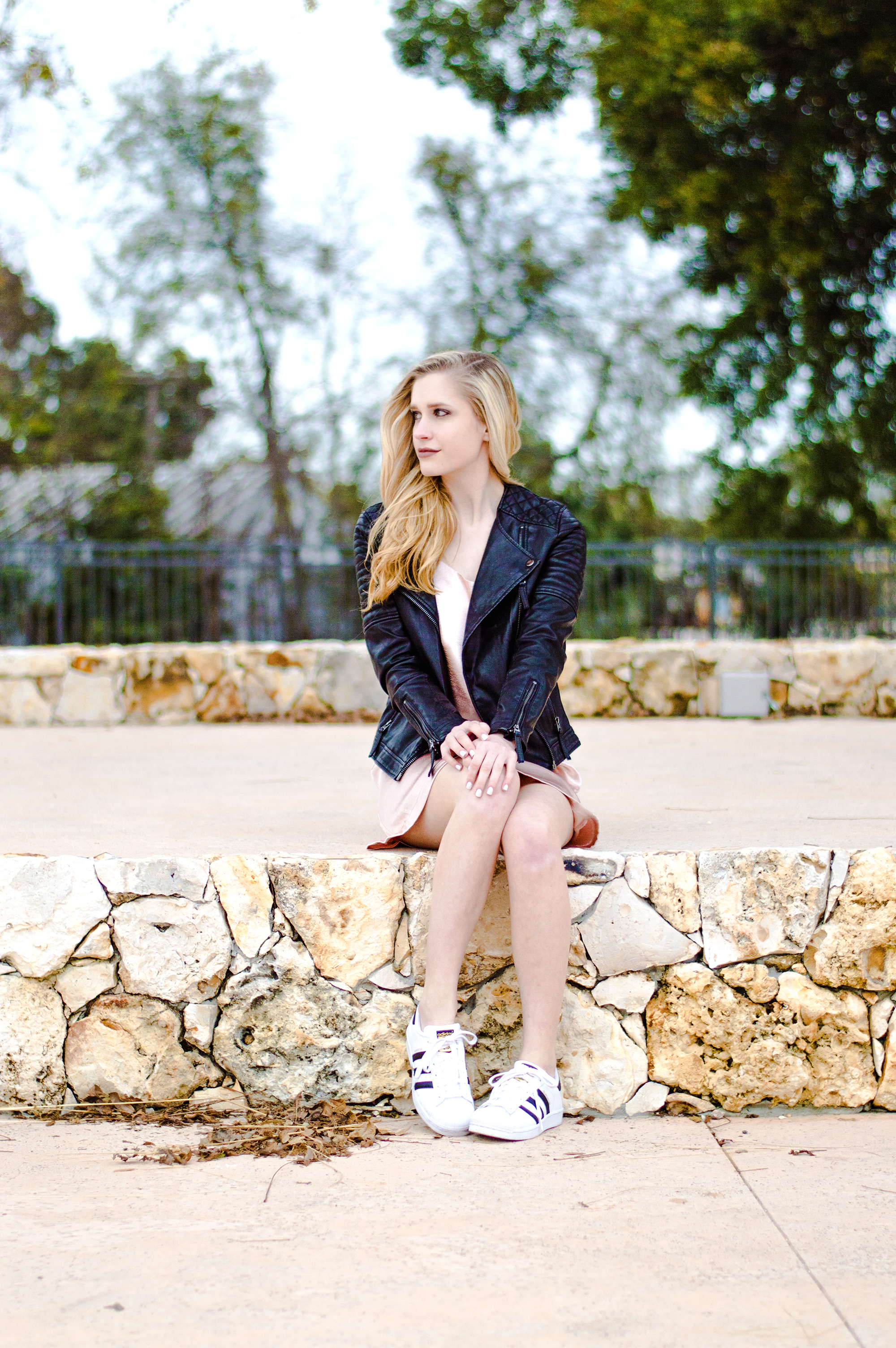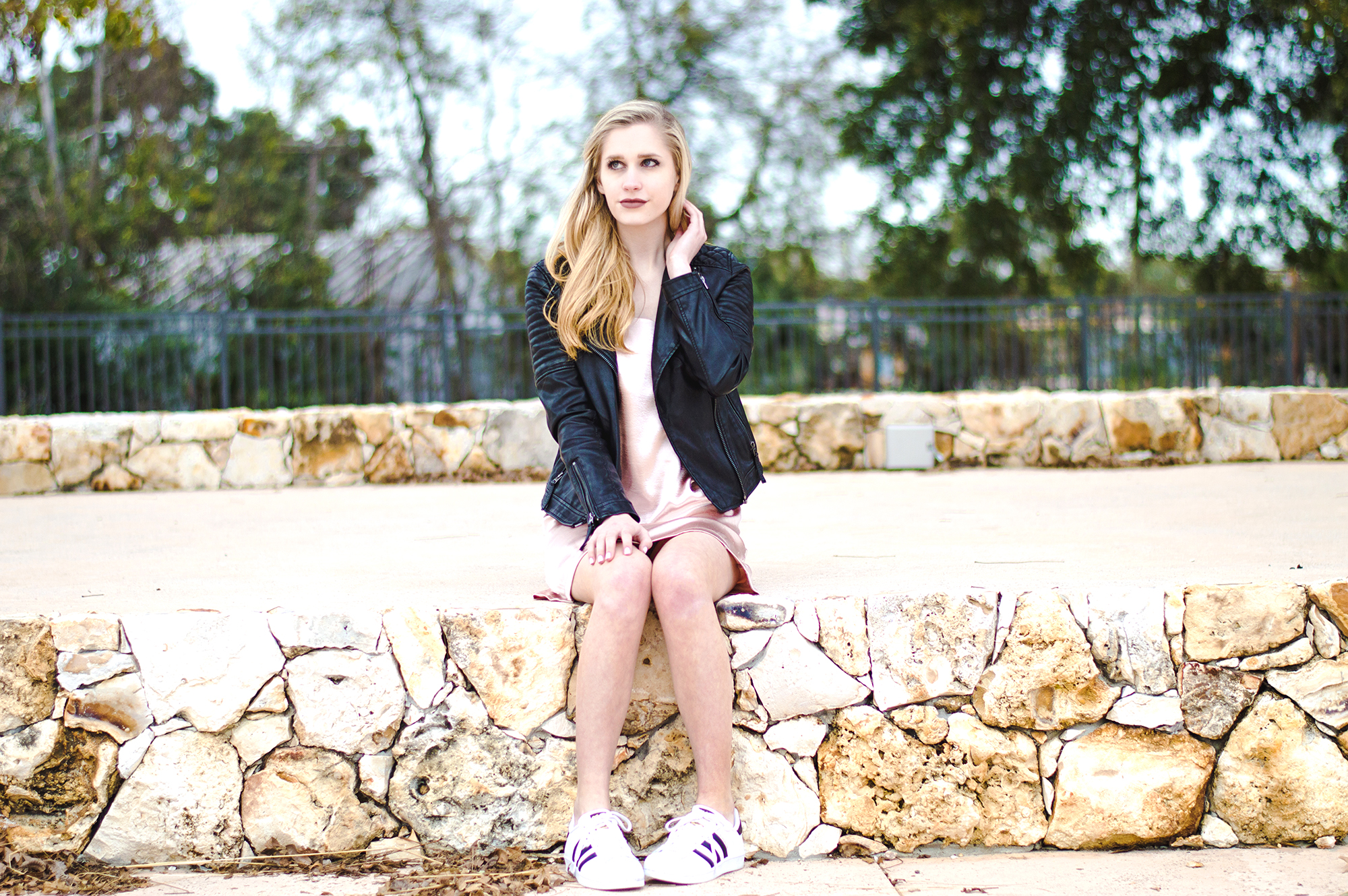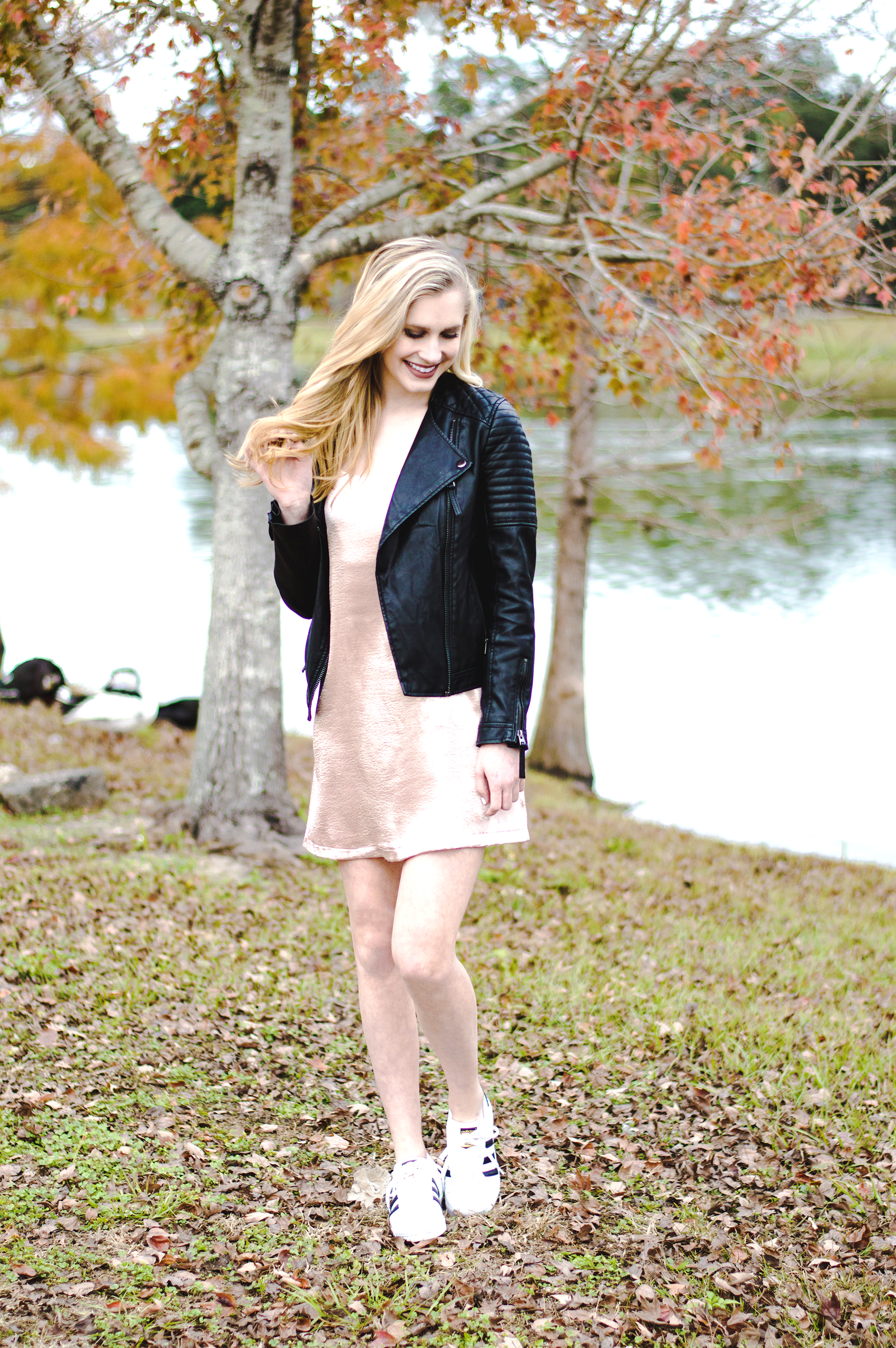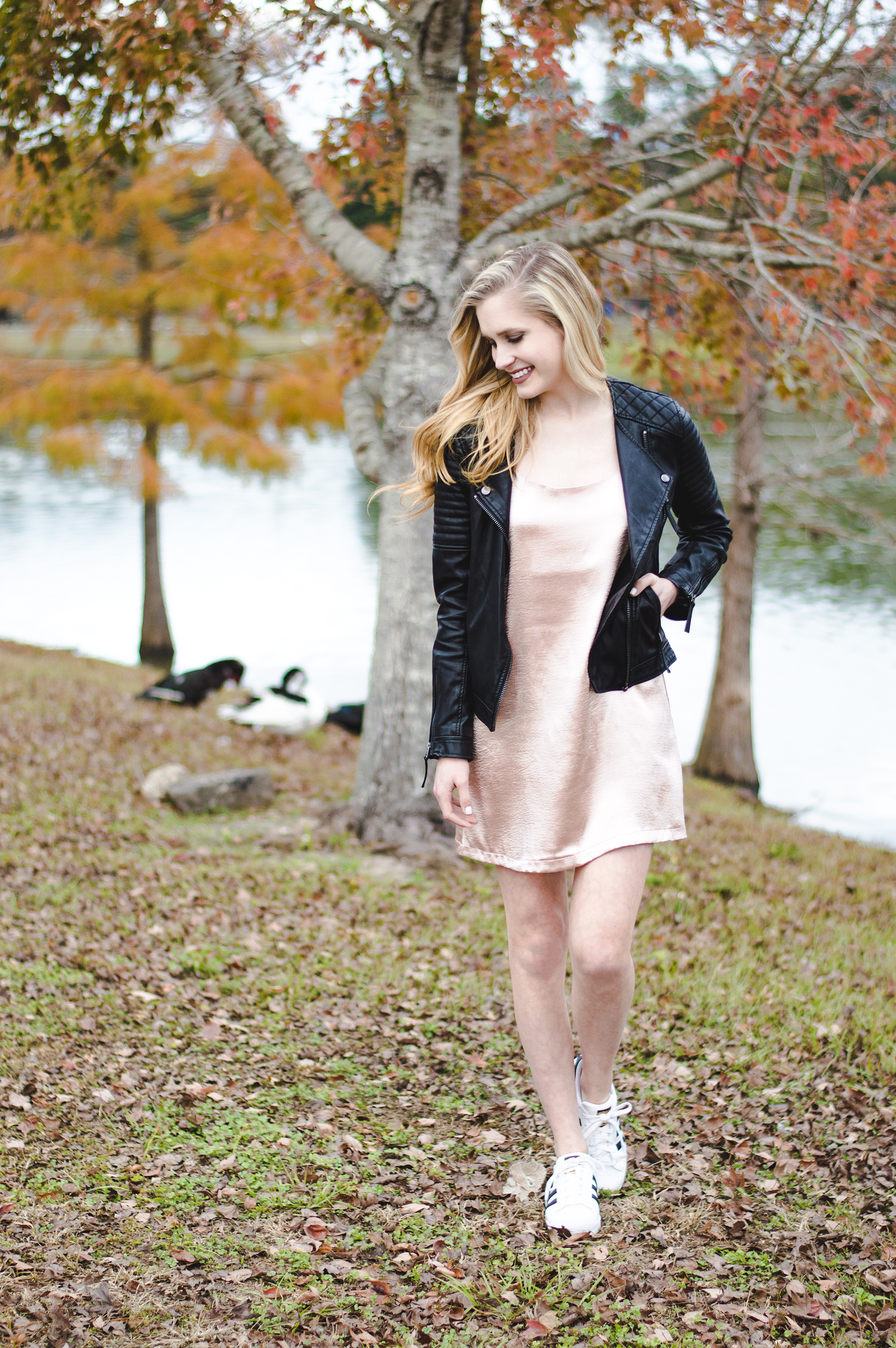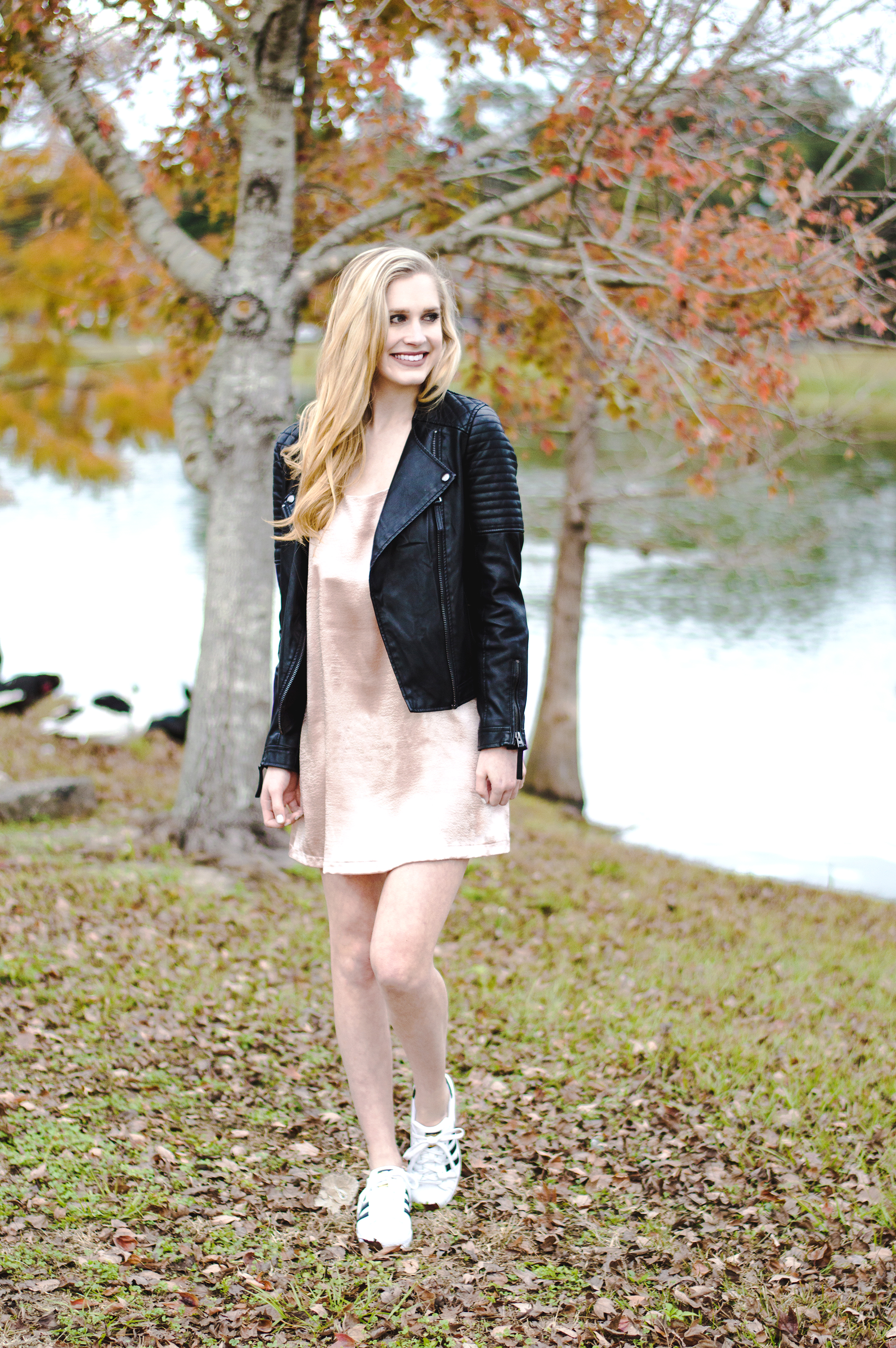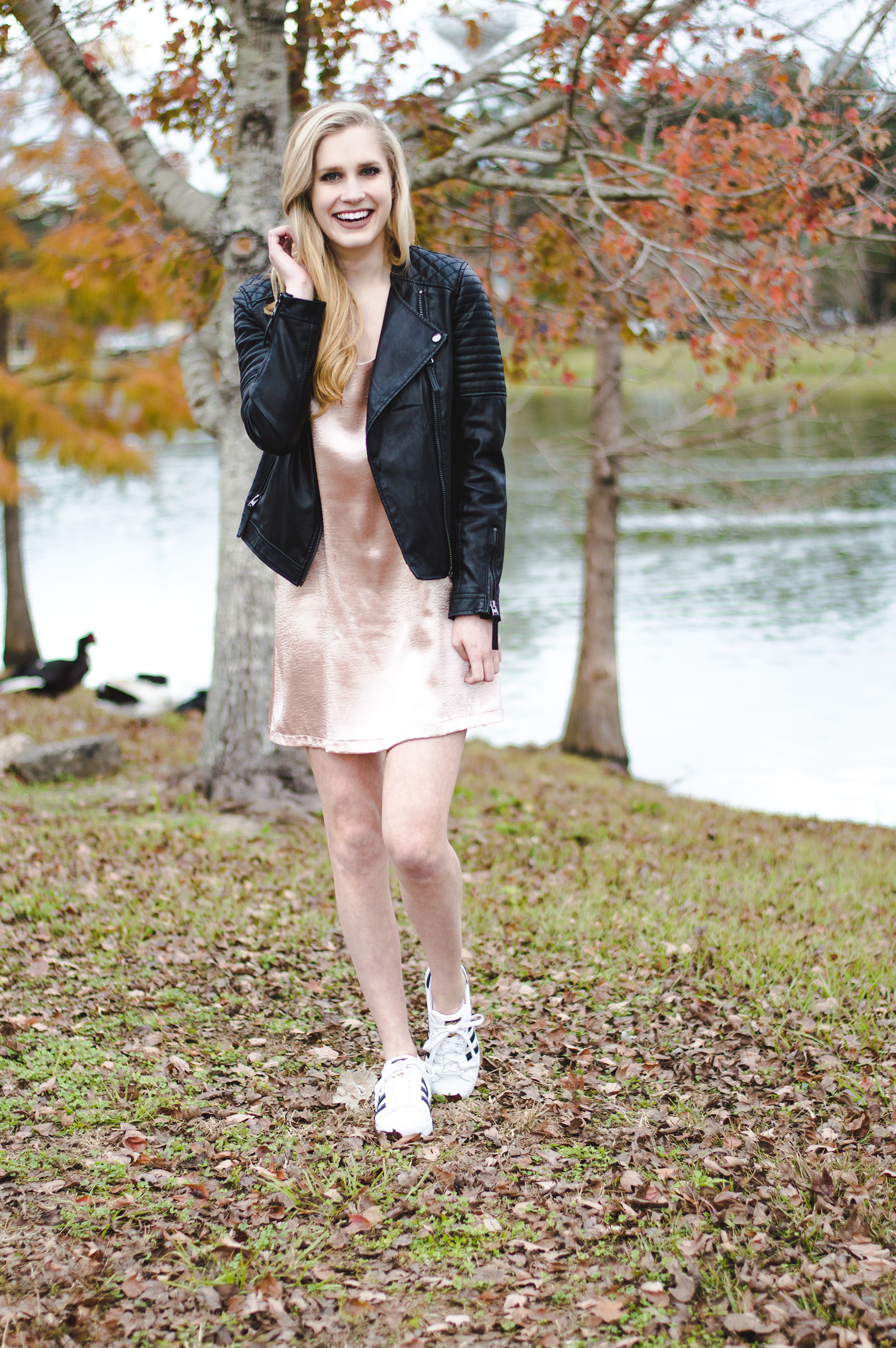 I Know What You're Thinking…
I'm the palest girl to ever walk the planet! I know, I pretty much blend in with this dress. I realize that, but I'm just going with it. I've always had fair skin. I'm that girl that will walk into the makeup store in the middle of summer, and I'll get the lightest color foundation—always. The only time I'm ever "tan" is when I get a spray tan, and even then I have to get the one that goes on clear and the color develops over time. The immediate color one is way too dark for me, plus I'm allergic to it. My hands, knees and elbows get itchy hives! It stinks!
Back to this Outfit Though
I'm so excited about all of the new styles that I'll be bringing to the blog this year. I have three collaborations coming up this month, so this year is really kicking off! I am more than happy with the direction that my blog is going this year.
This outfit is different for me, but sometimes different is good. Sometimes you have to step outside of your comfort zone. Would I ever style these pieces together on a regular day? Probably not, but I gave it a try anyway and I loved it. I felt feminine in the blush, edgy with the jacket and comfortable in the sneakers. I love this look because I made it my own, and that's what I love about fashion!
What's your favorite trend of the year? Tell me about it in the comments section below!