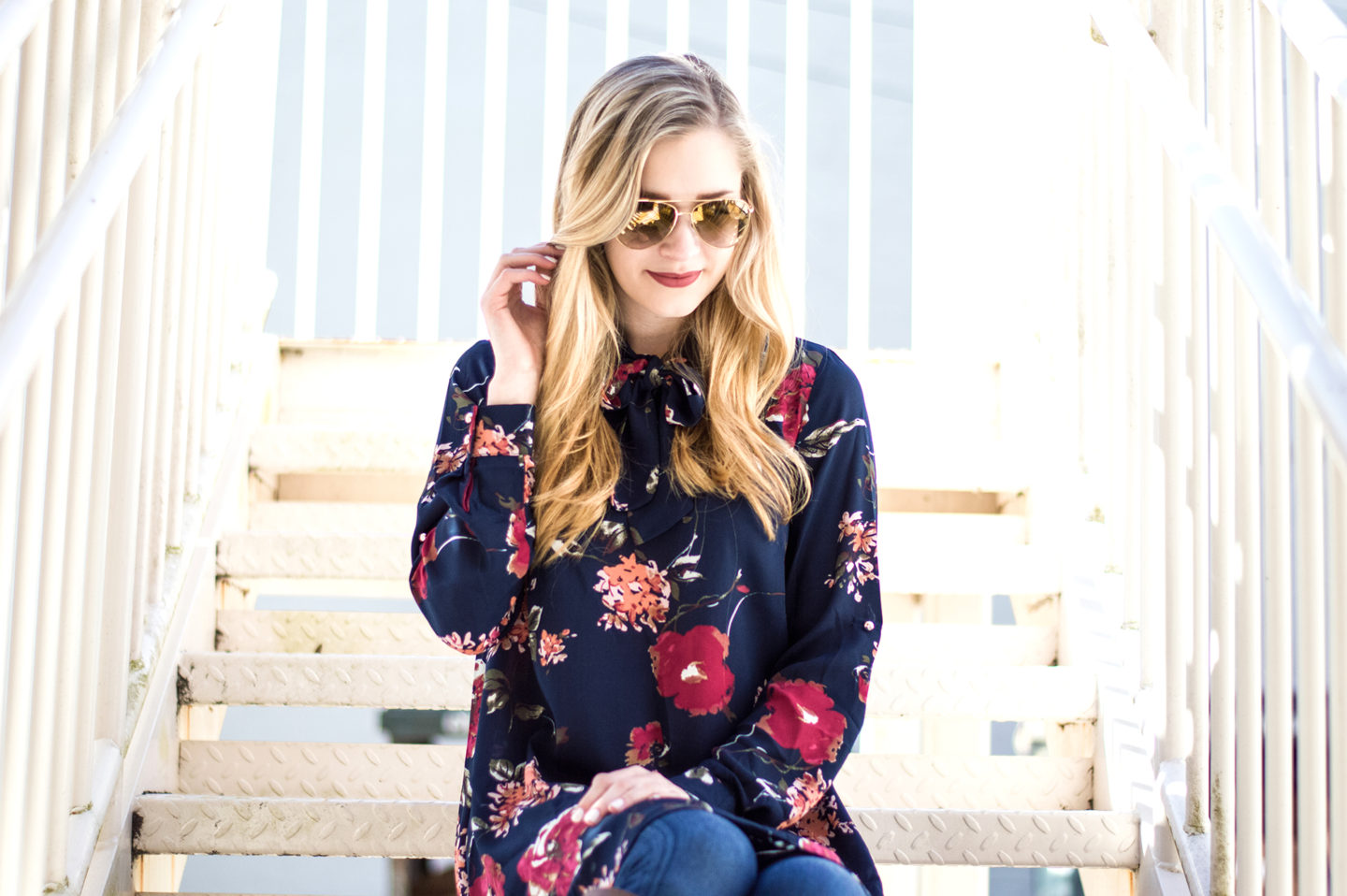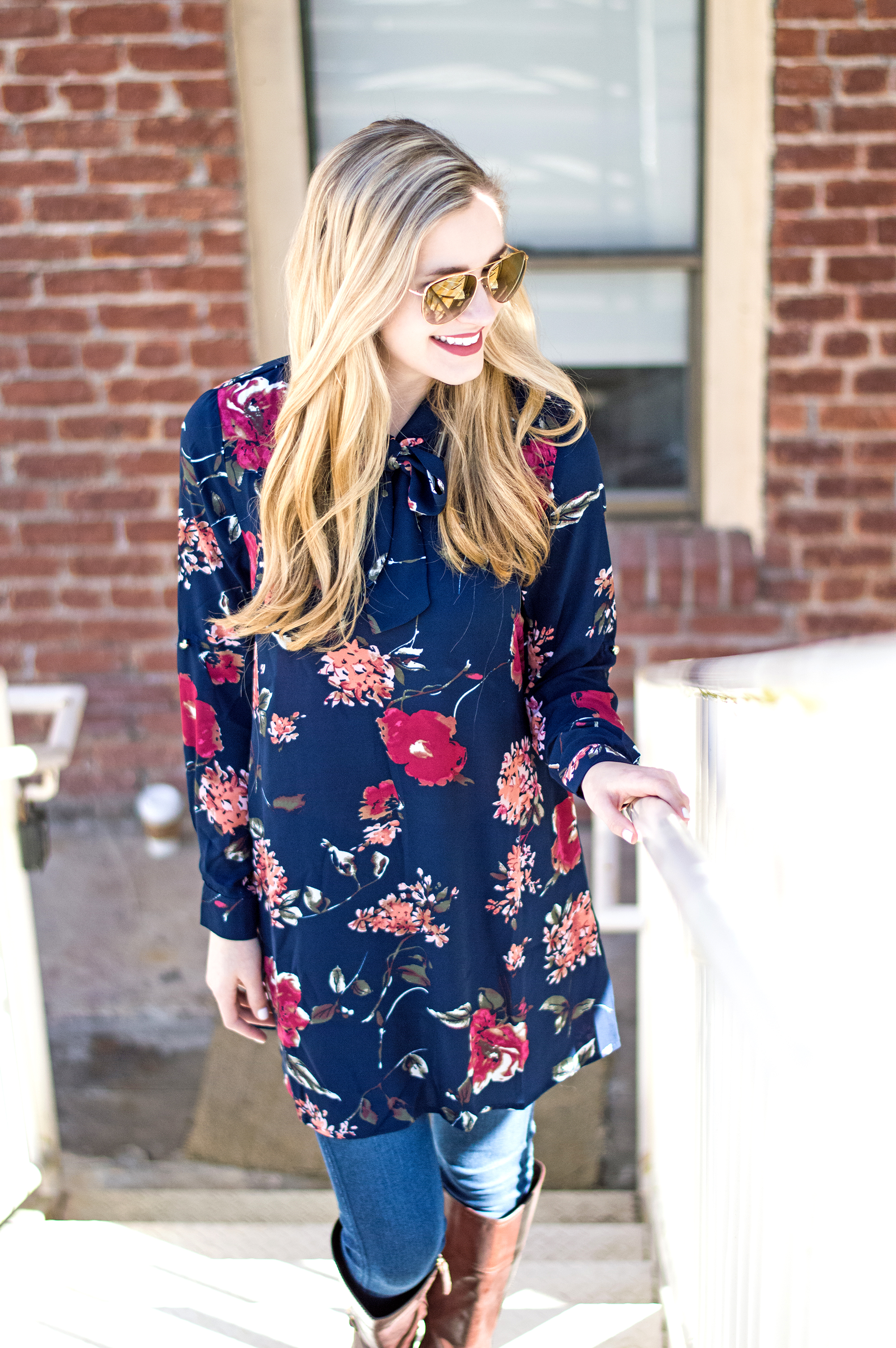 TUNIC: Brick City Closet <— under $50 (similar, similar) | DENIM: Hudson (I really like these, too!) | BOOTS: Tory Burch (similar, similar) | SUNNIES: Burberry
Start Outfit Planning, Girls! Valentine's Day is Coming
Ah, Valentine's Day—you either love it or you hate it. I have always loved it, single or in a relationship because of the cute clothing and merchandise! Companies always make limited edition things in pretty, girly colors (like pink). The only thing that stinks about Valentine's Day is not knowing how to plan. If you have a boyfriend like mine, usually you have no idea what you're going to be doing because it's a, "surprise". So, I always have to plan accordingly. Anyway, when I stopped by my favorite new shop, Brick City Closet, I found the cutest floral print tunic! I love the bow detail in the front. It gives the top a flirty look, which I love.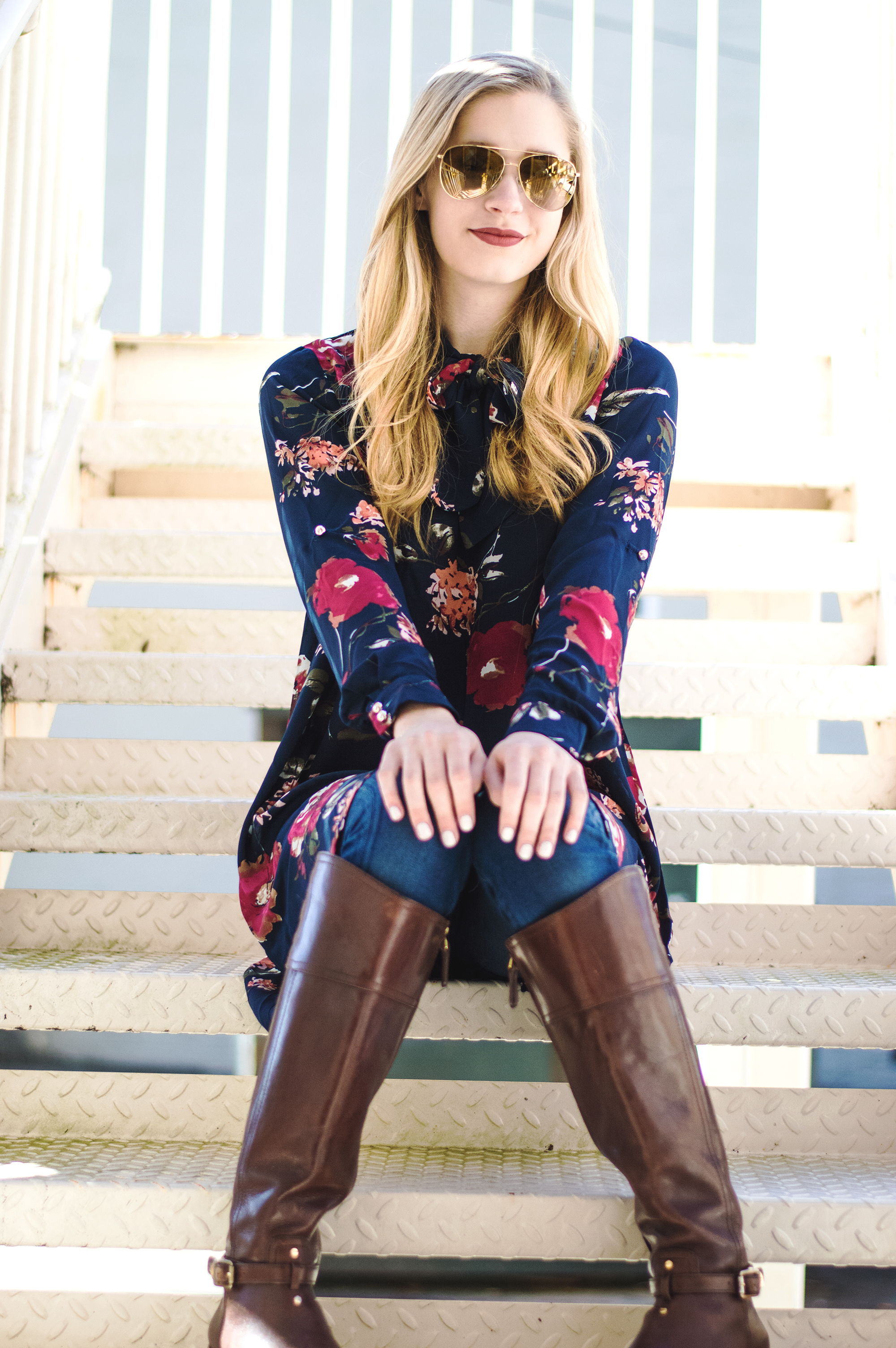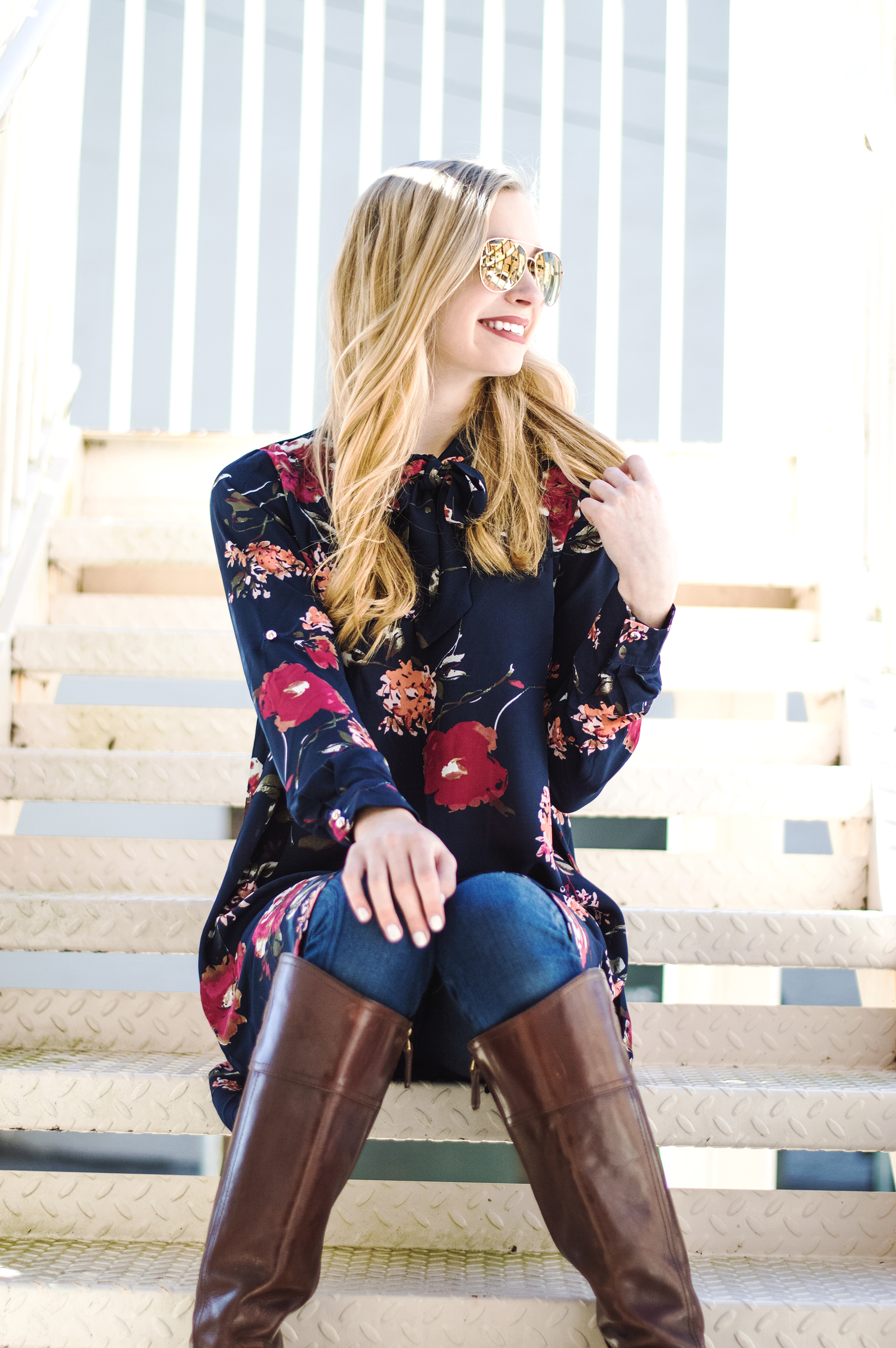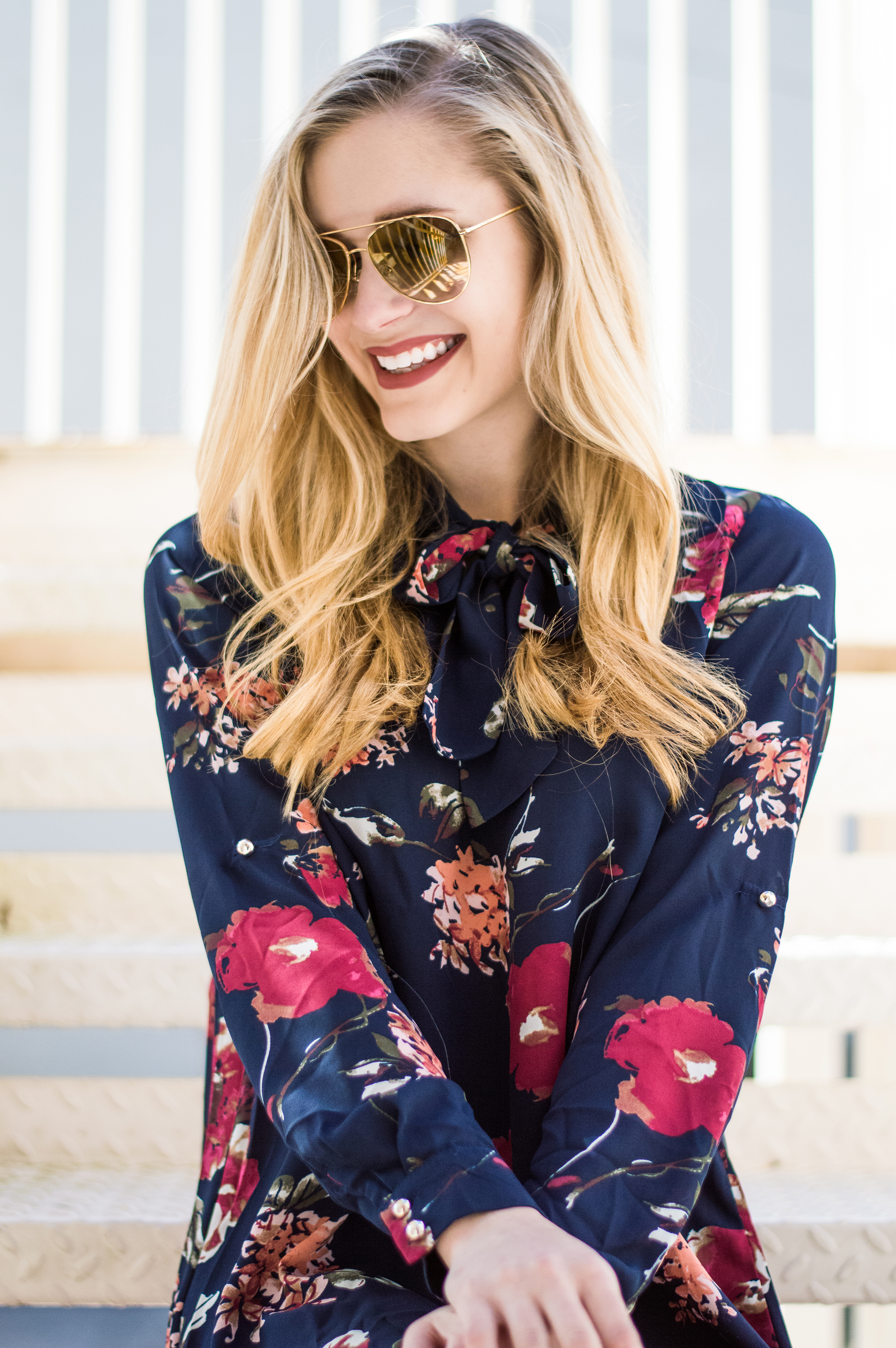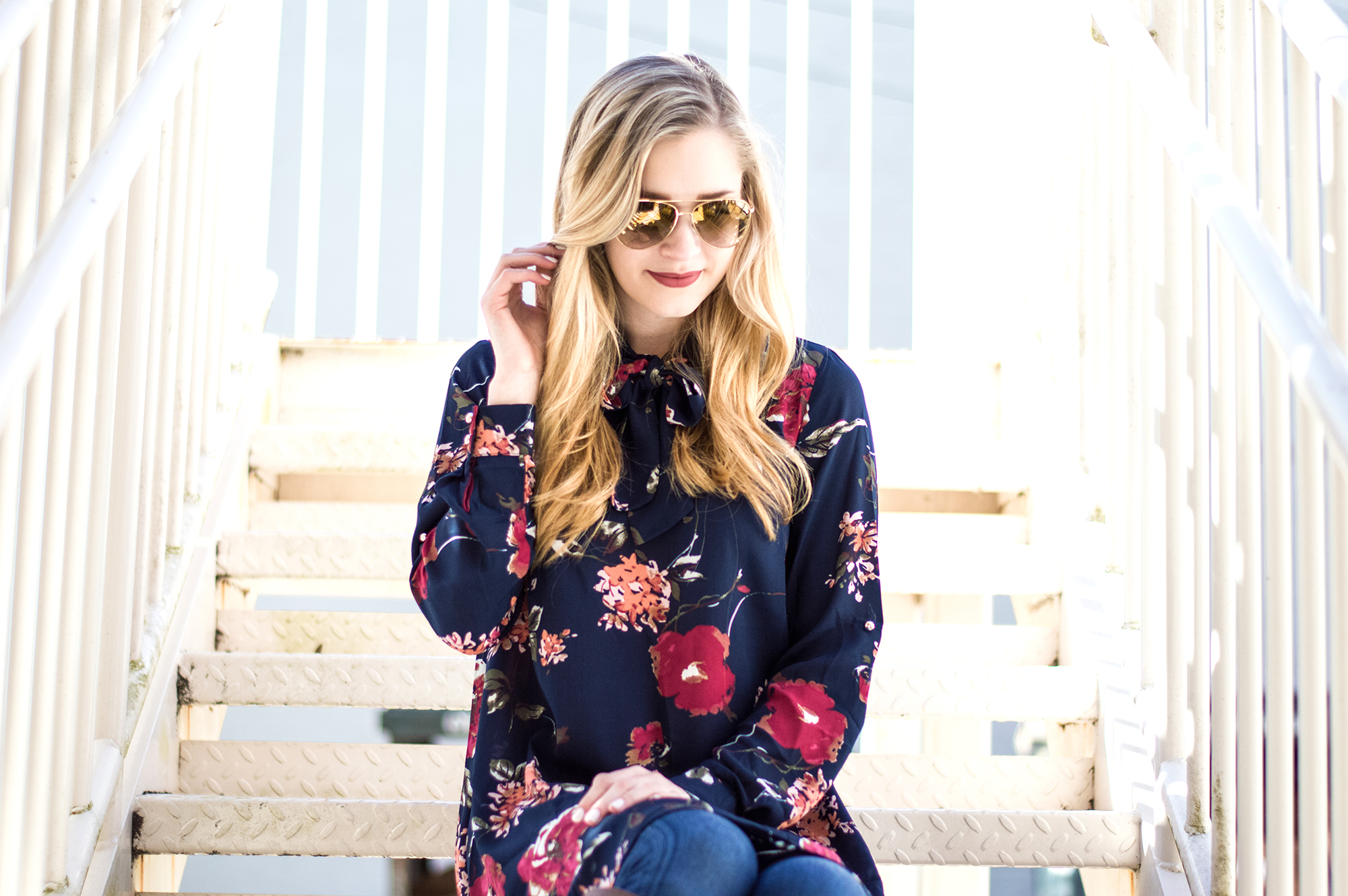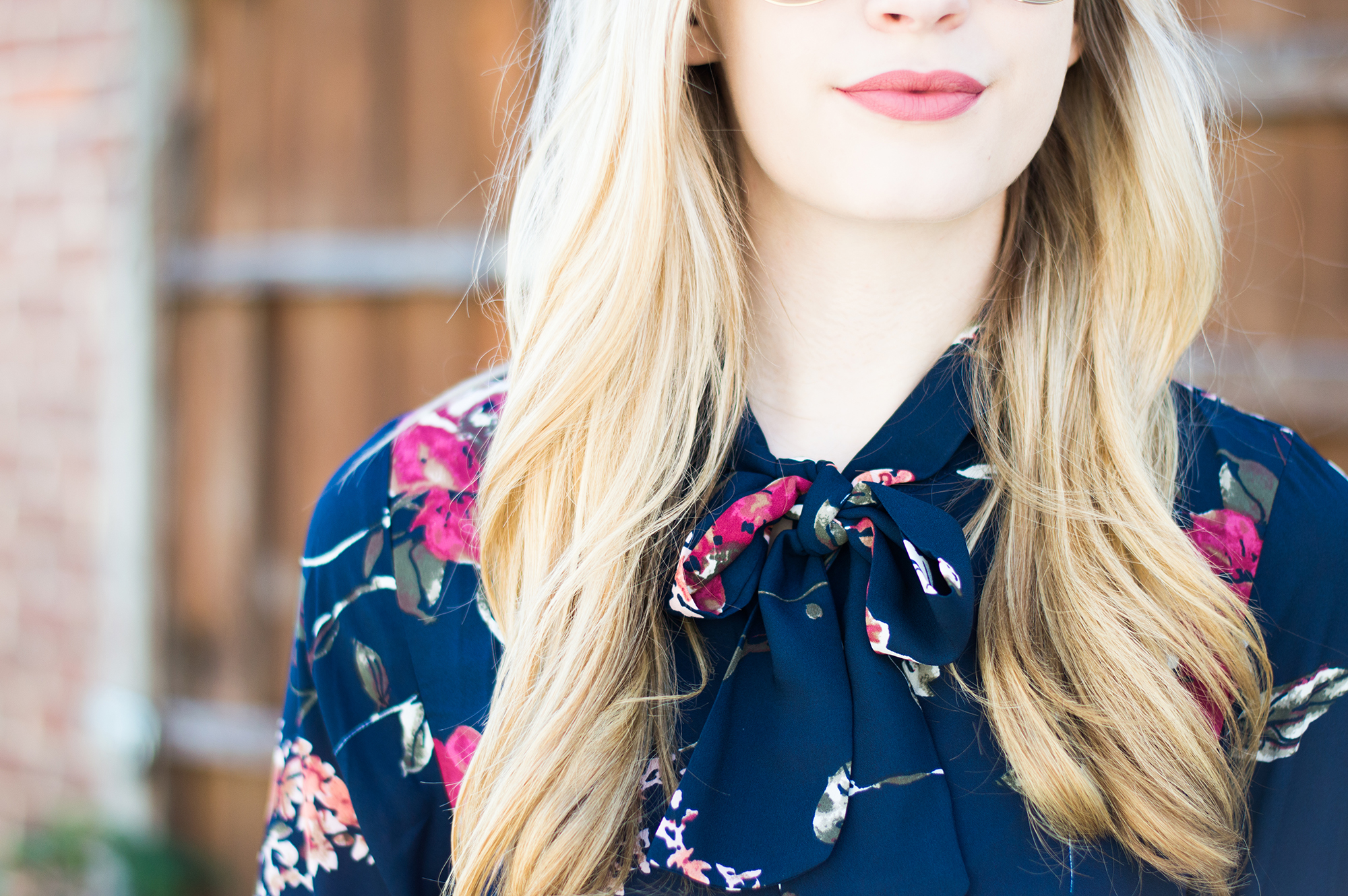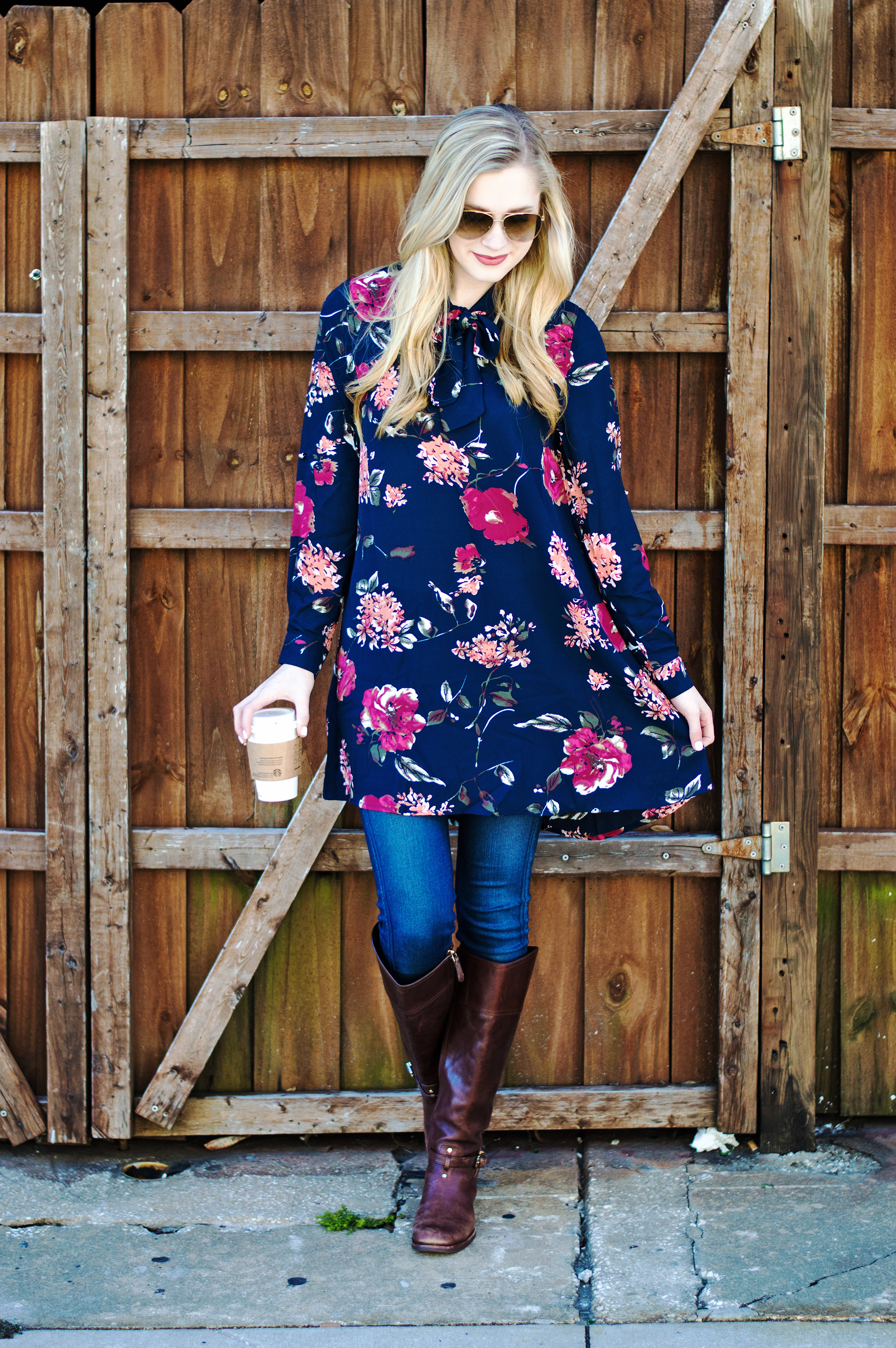 But Seriously, How Cute is this Tunic?!
I am obsessed with it. I love tunics in general, but I always have a hard time finding ones that I really love. Well, the thing that I love about this one is that it's very lightweight and it's also long enough to the point where you could turn it into a dress if you wanted to. I could add tights and booties and quickly go from daytime to night! It's very versatile. Although, if you aren't into navy, it comes in white! BCC never disappoints. I can't wait to check out their Valentine's Day collection arriving tomorrow!
Updates & Stuff
Soooo, if y'all can't already tell, I'm a part of LIKEtoKNOW.IT now! Y'all can now shop my style just by liking my Instagram posts and you'll get outfit details sent right to your email! Yay for innovation! Also, this year has already been huge for me. I rebranded and completely redesigned my website, I have major collaborations coming to the blog at the end of this month and school is going so well. It feels like everything is finally falling into place! I knew that if I waited long enough, my time would come eventually. Even though it's not completely here yet—I still feel like my hard work is starting to pay off. It's a HAPPY New Year! Hopefully I can keep it going. (: