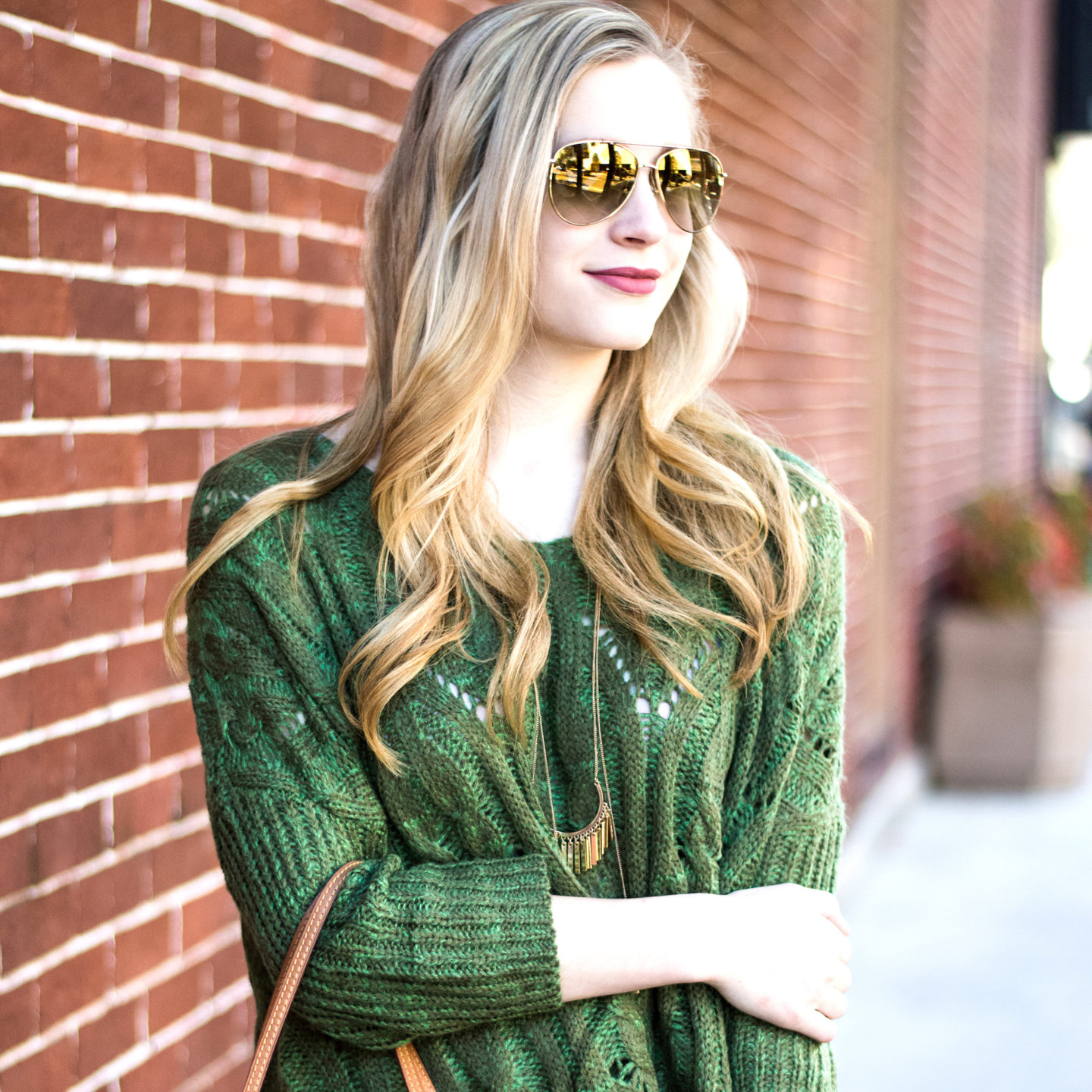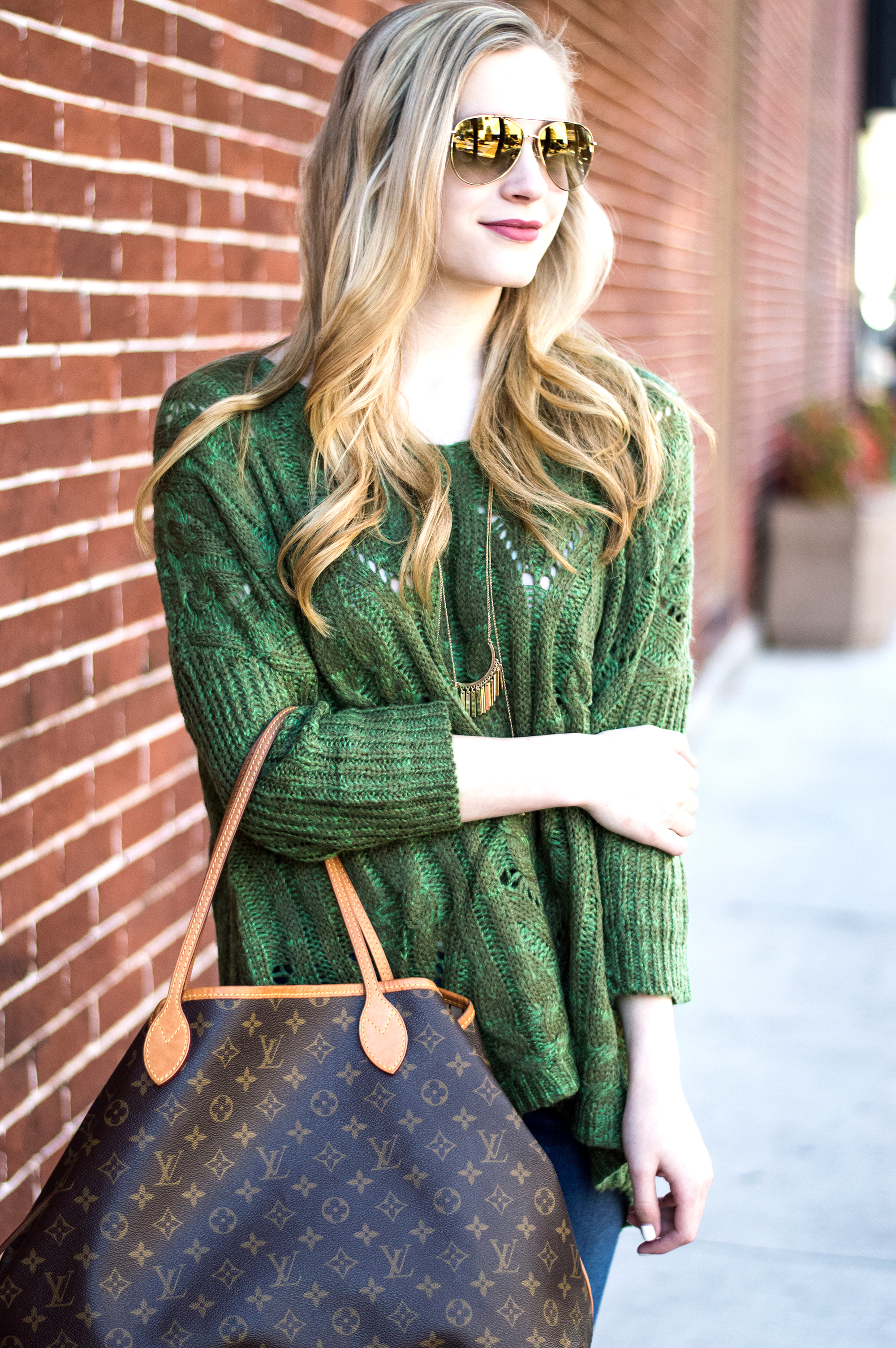 SWEATER: Brick City Closet (similar) | DENIM: Hudson | BAG: LV Neverfull | BOOTS: Tory Burch | NECKLACE: Brick City Closet (similar) | SUNNIES: Burberry
Sweater Weather is in Full Swing in Florida
Wow, it has been FREEZING these past few days. To tell you the truth, I'm the kind of girl that is always hot, which means I don't stock up on sweaters and coats. This week made me seriously regret that! In the evenings, I've been layering up long-sleeve tees and hoodies along with my fuzzy socks. I used to think I was born in the wrong state, but this weather proved me wrong! Luckily, Brick City Closet has sweaters, scarves and even outerwear! This cute, cable-knit sweater warmed me up right away, and I didn't have to go far to get it! I love shopping local!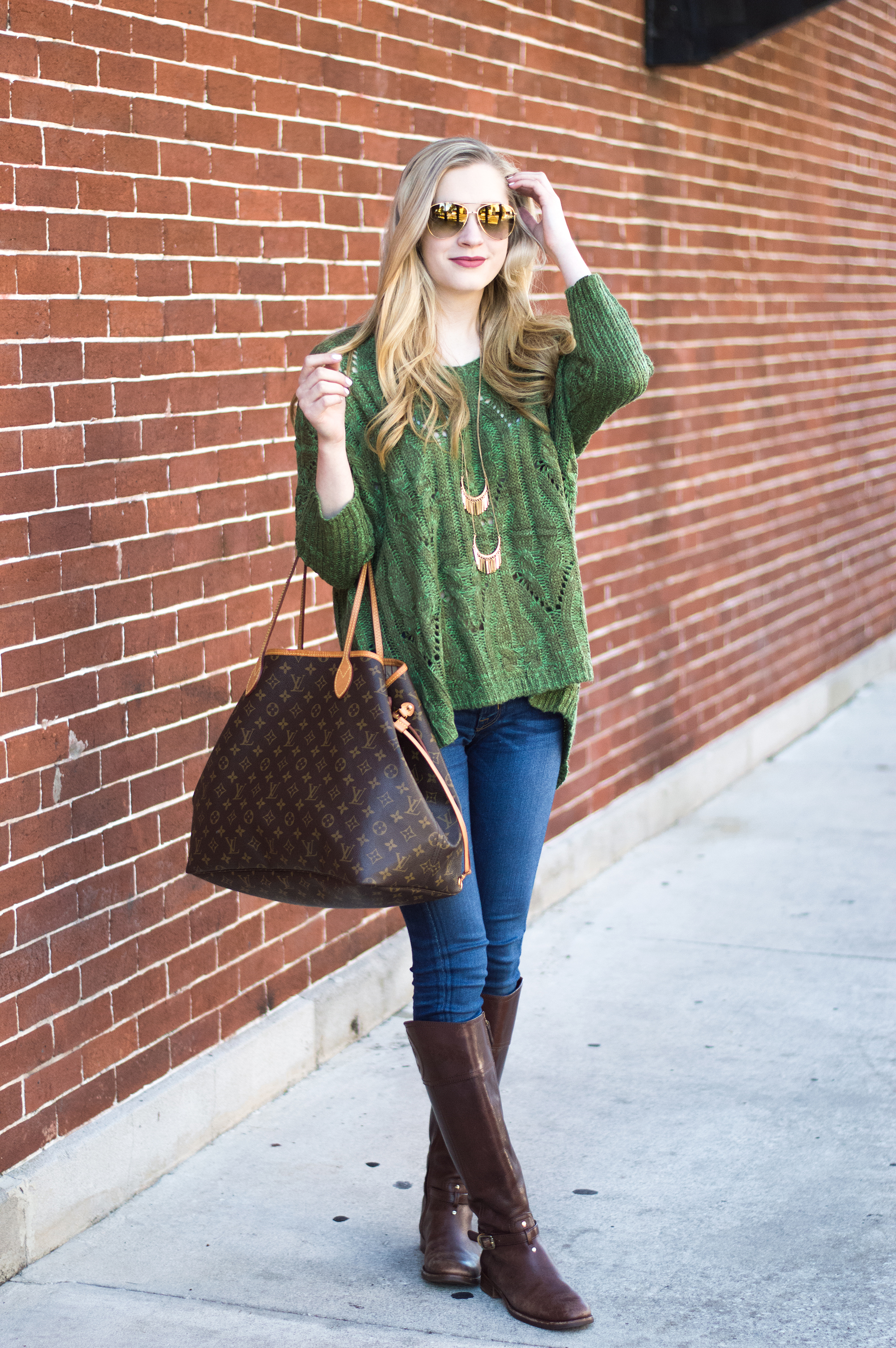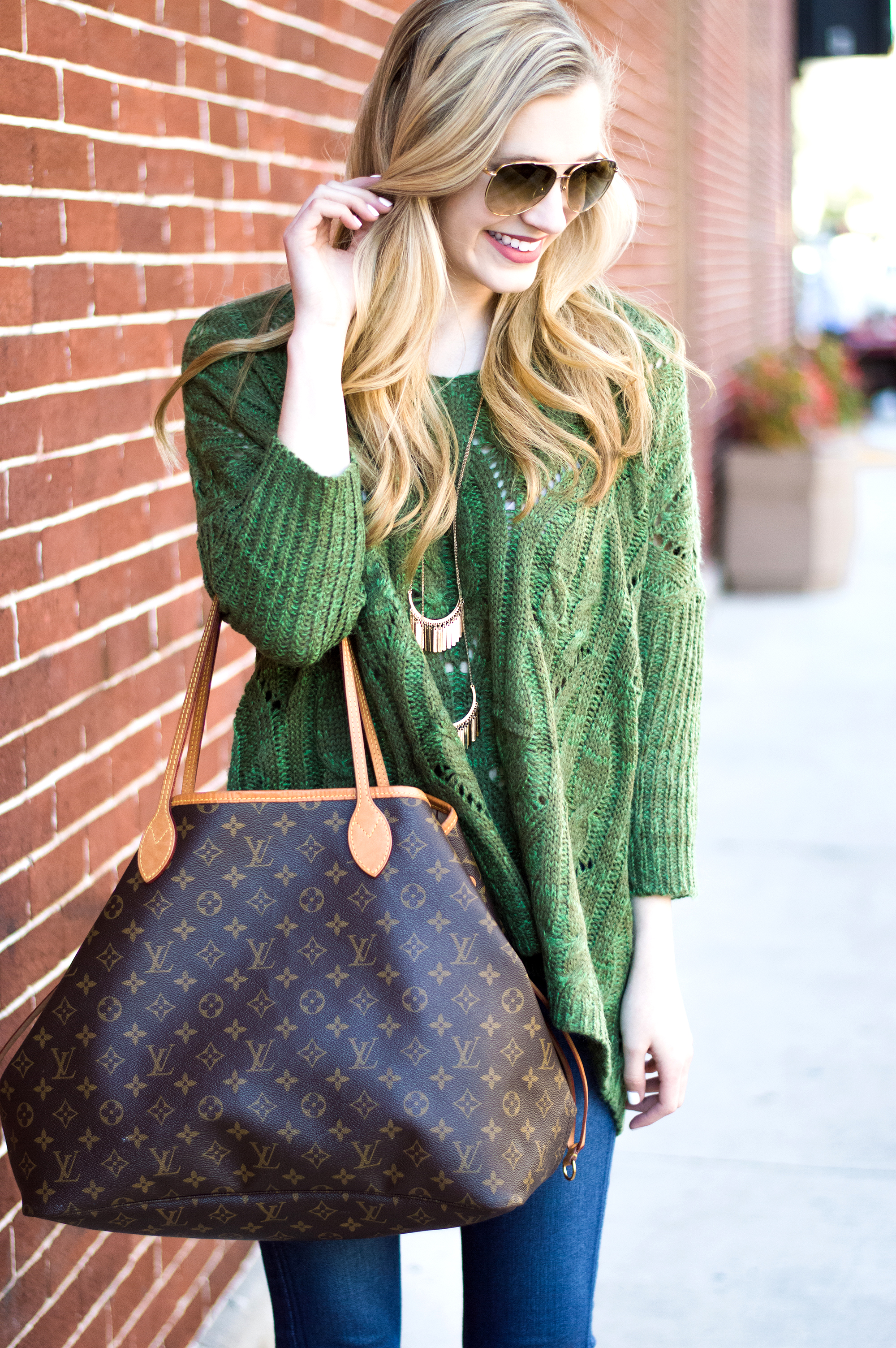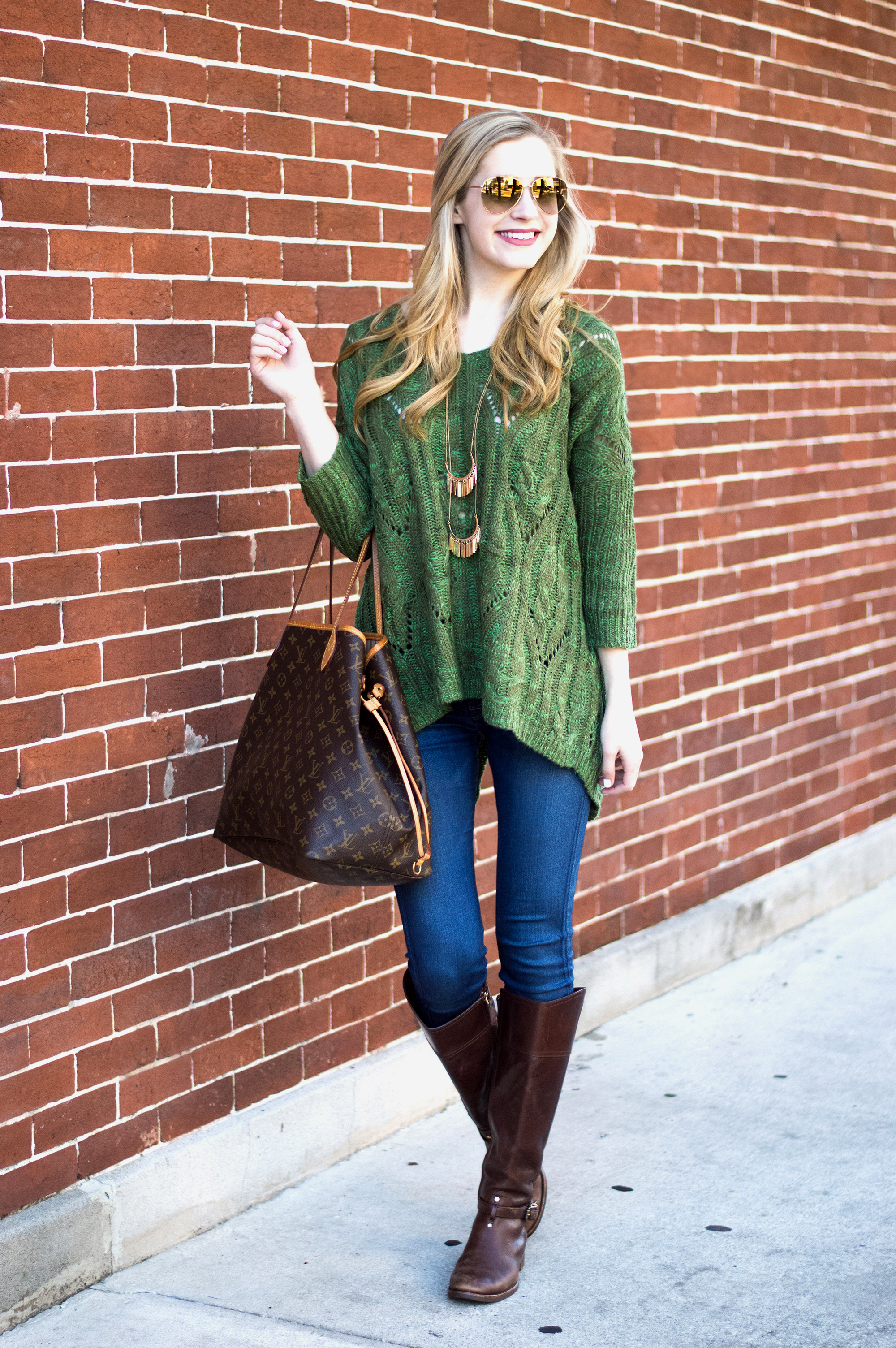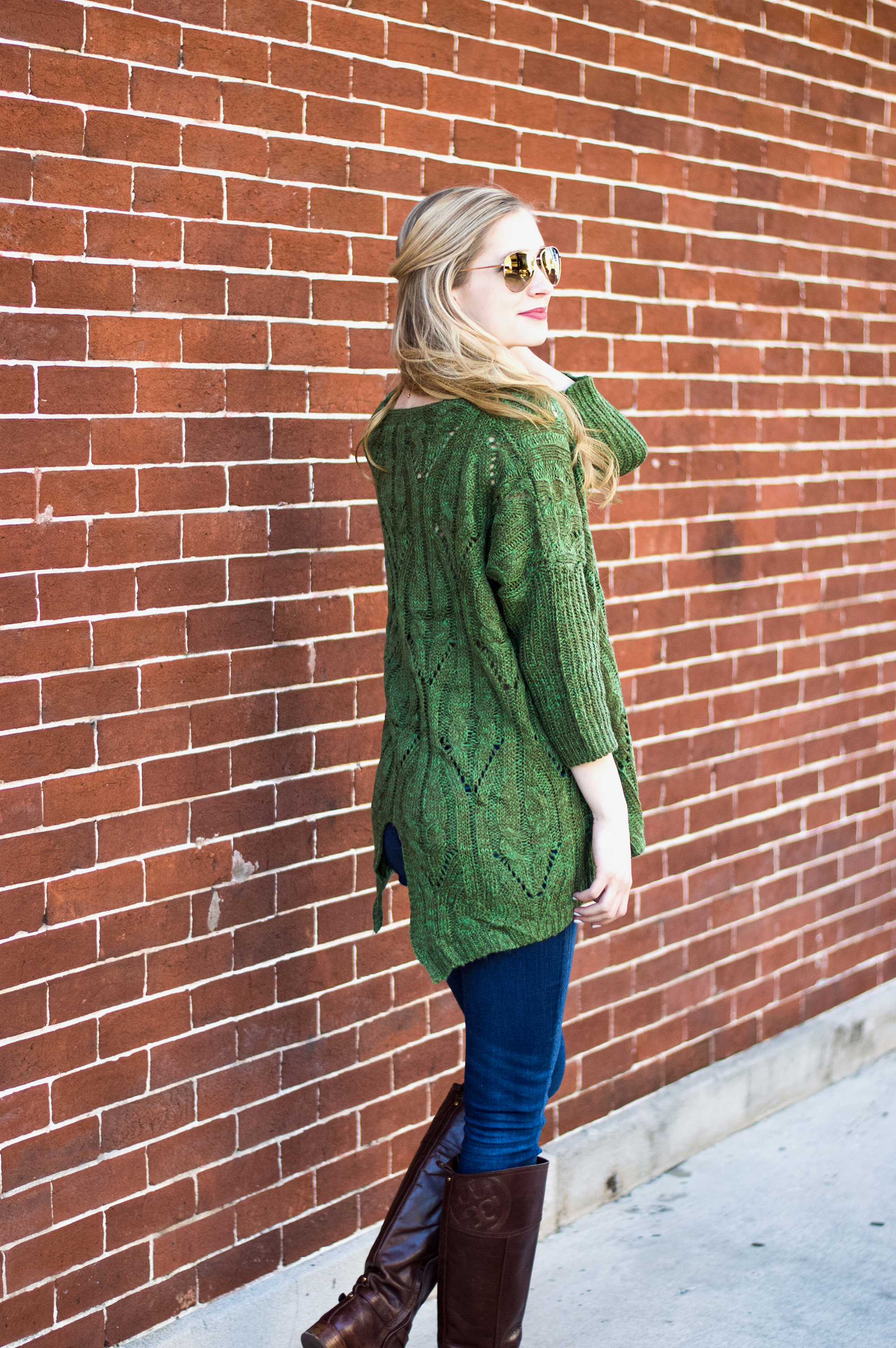 Speaking of Shopping—I Have Some News!
In order to improve your reading and viewing experience, both on my blog and Instagram, I'm going to be using LIKEtoKNOW.IT to simplify things! LIKEtoKNOW.IT will allow you to shop my looks on Instagram by simply liking a photo. After you like the photo, the product details will be sent straight to your inbox. If you're interested in this and would like to sign up to receive product information, here's how to do it: Sign up and register your email on the LIKEtoKNOW.IT website. From there, all you have to do is like one of my photos and soon after, you'll get an email! If you've already signed up before and are currently receiving emails from other bloggers that you follow, there's no need to register again!
Now, Let's Get Back to This Look
I have been loving Brick City Closet lately. Why? Because they bring a variety of new, trendy clothes to my little town! Now, I don't have to count on online shopping to get a fresh look that no one else has! Also, every time I go there, there's new stuff—it's never the same! If you're local, you need to check it out if you haven't already! They have great things in stock and it's a fun shopping experience. Plus, you can go get lunch at Harry's right after—who could say no to a little shopping and lunch? Not me!