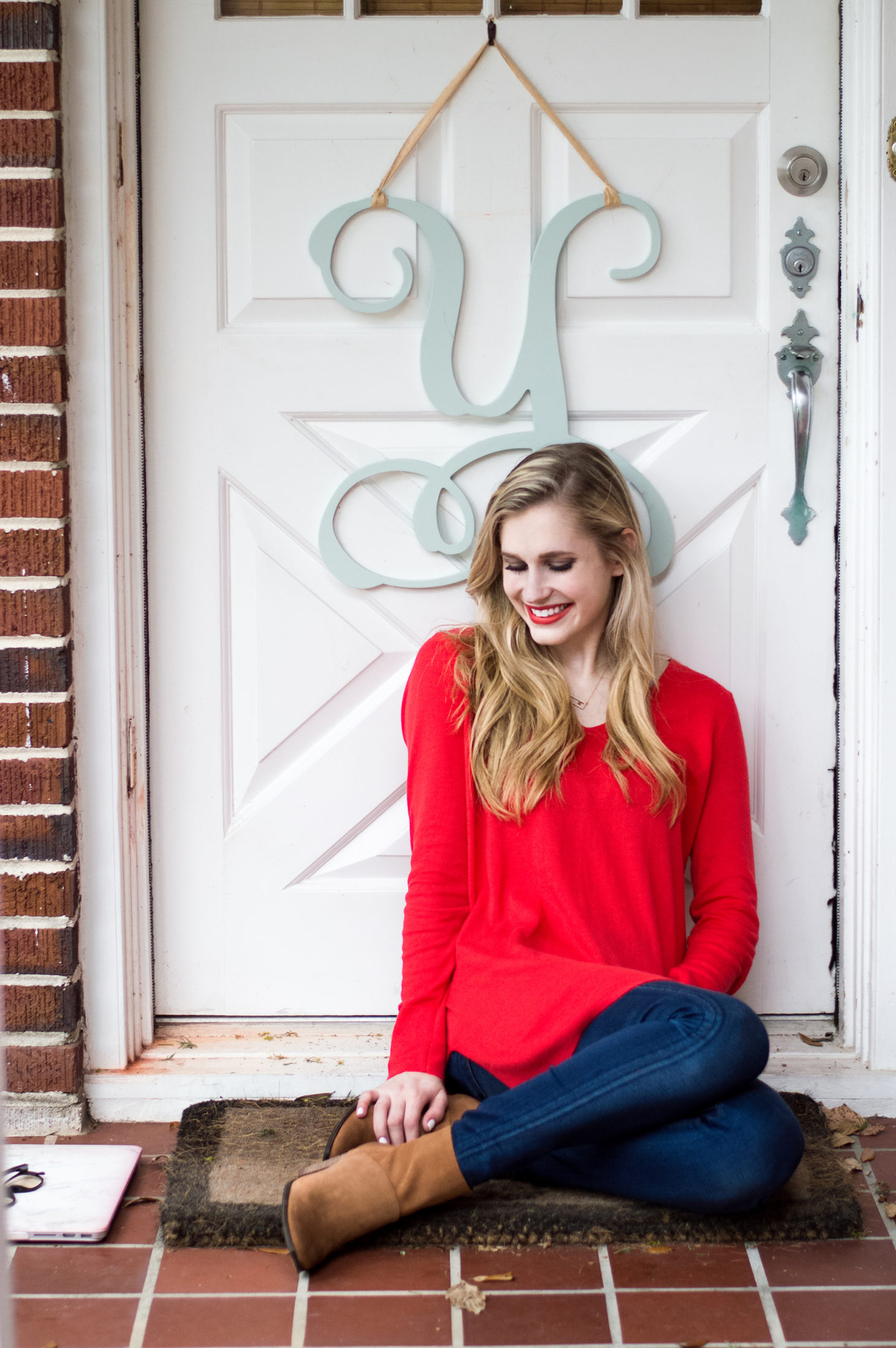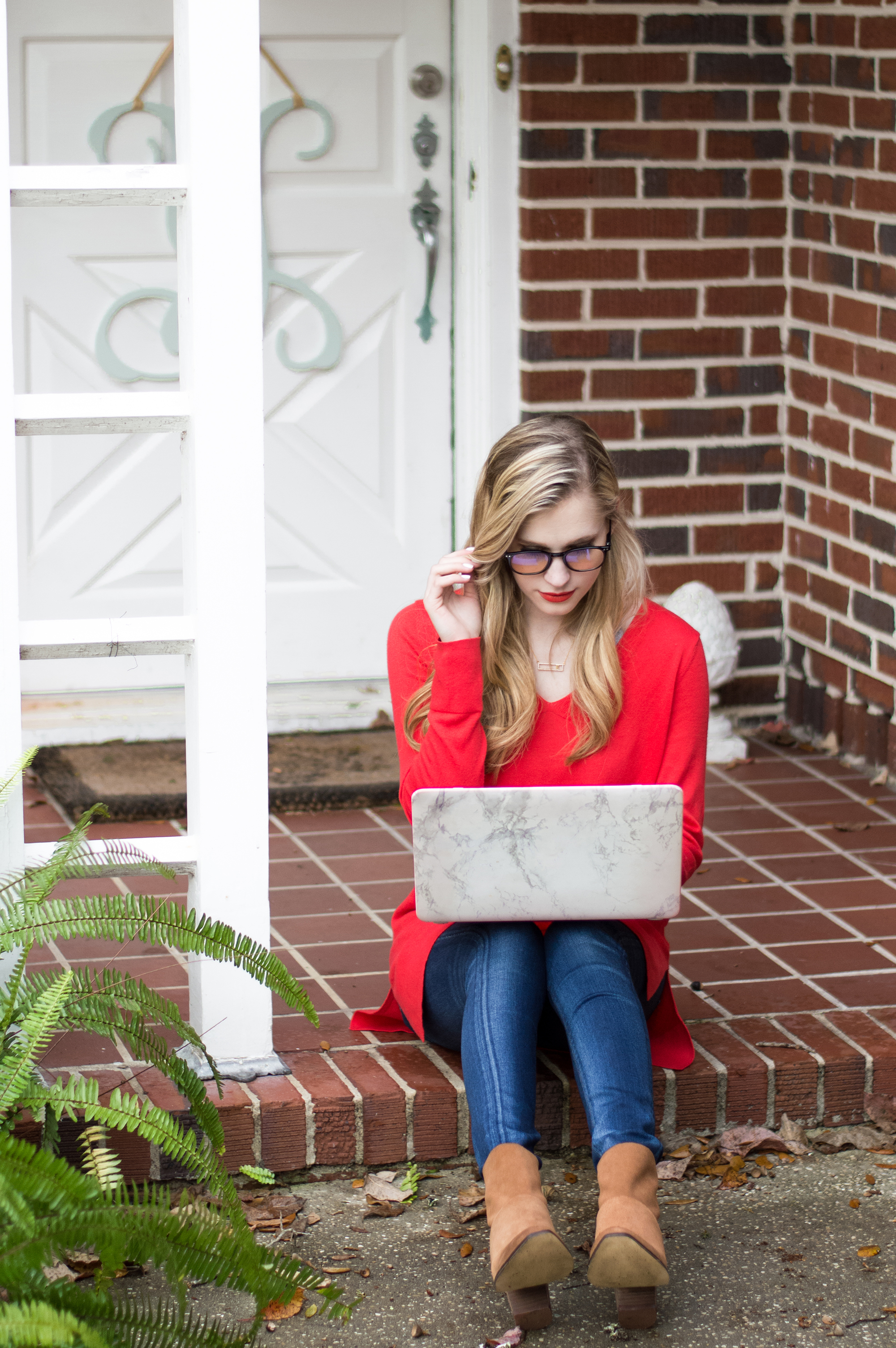 TUNIC SWEATER: Old Navy | DENIM: Hudson | BOOTIES: Chinese Laundry | NECKLACE: Bauble Bar | GLASSES: Eyekeeper (I like these, too) | LIP: Mac (Lady Danger) | LAPTOP CASE: Amazon
Going to Work My Way into the New Year
Last year was tough—not only physically, but emotionally. I really wanted to do well in school since I'm graduating soon. I also needed to maintain a steady job. Following fall semester, I decided to quit my day job and work from home. It was a huge and scary decision, but I knew that I needed more time to dedicate to my schoolwork. I had no choice but to make it work and I refused to fail. The change was hard, but as I got more and more graphic design jobs, things seemed to fall into place. Don't get me wrong, my life wasn't easy—it was full of ups and downs, which got stressful. In 2016, my motto was to never say never and to take advantage of every opportunity.
This year, I want to be selfish. I want to chase my dreams and hopefully I'll succeed.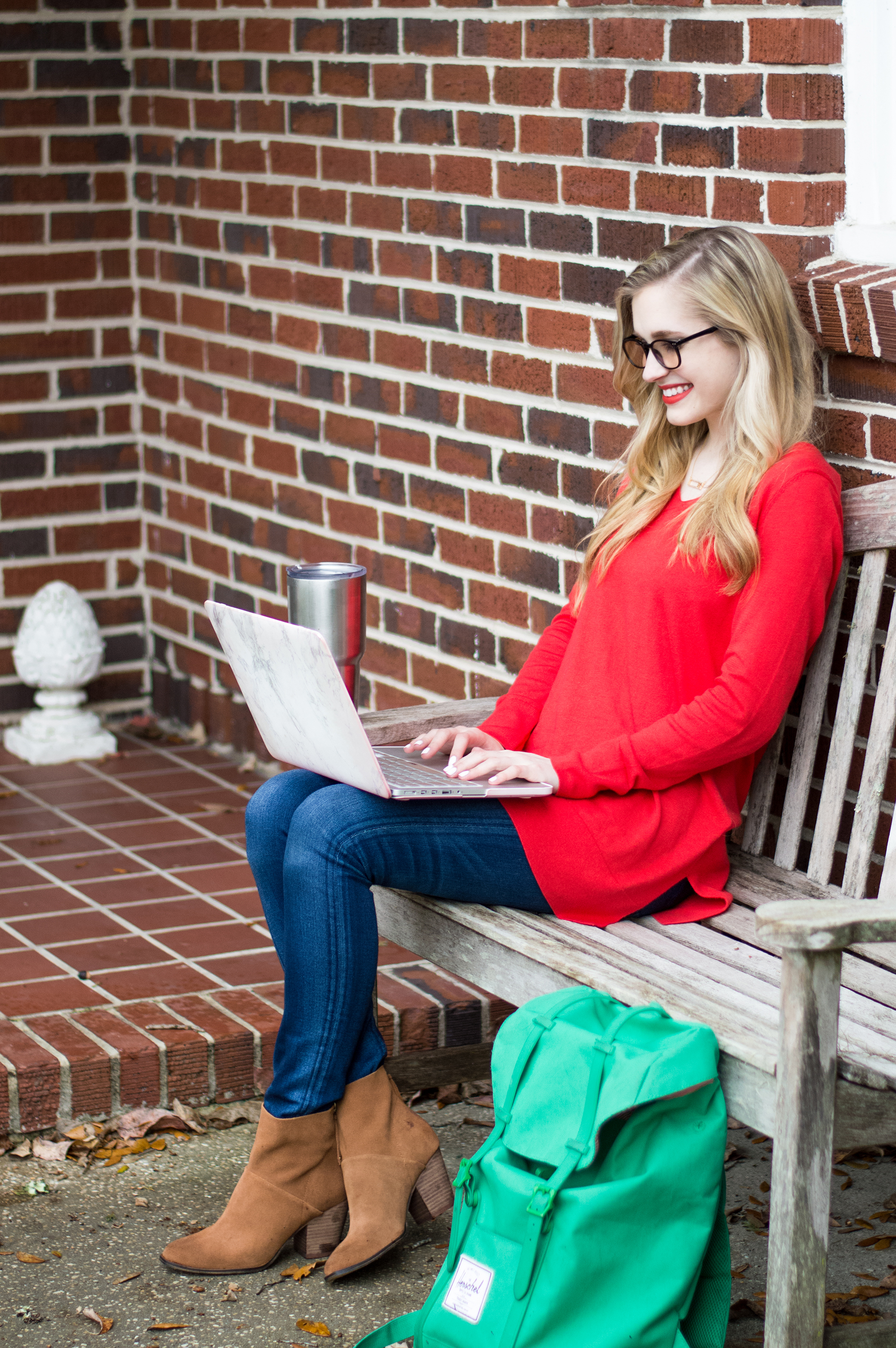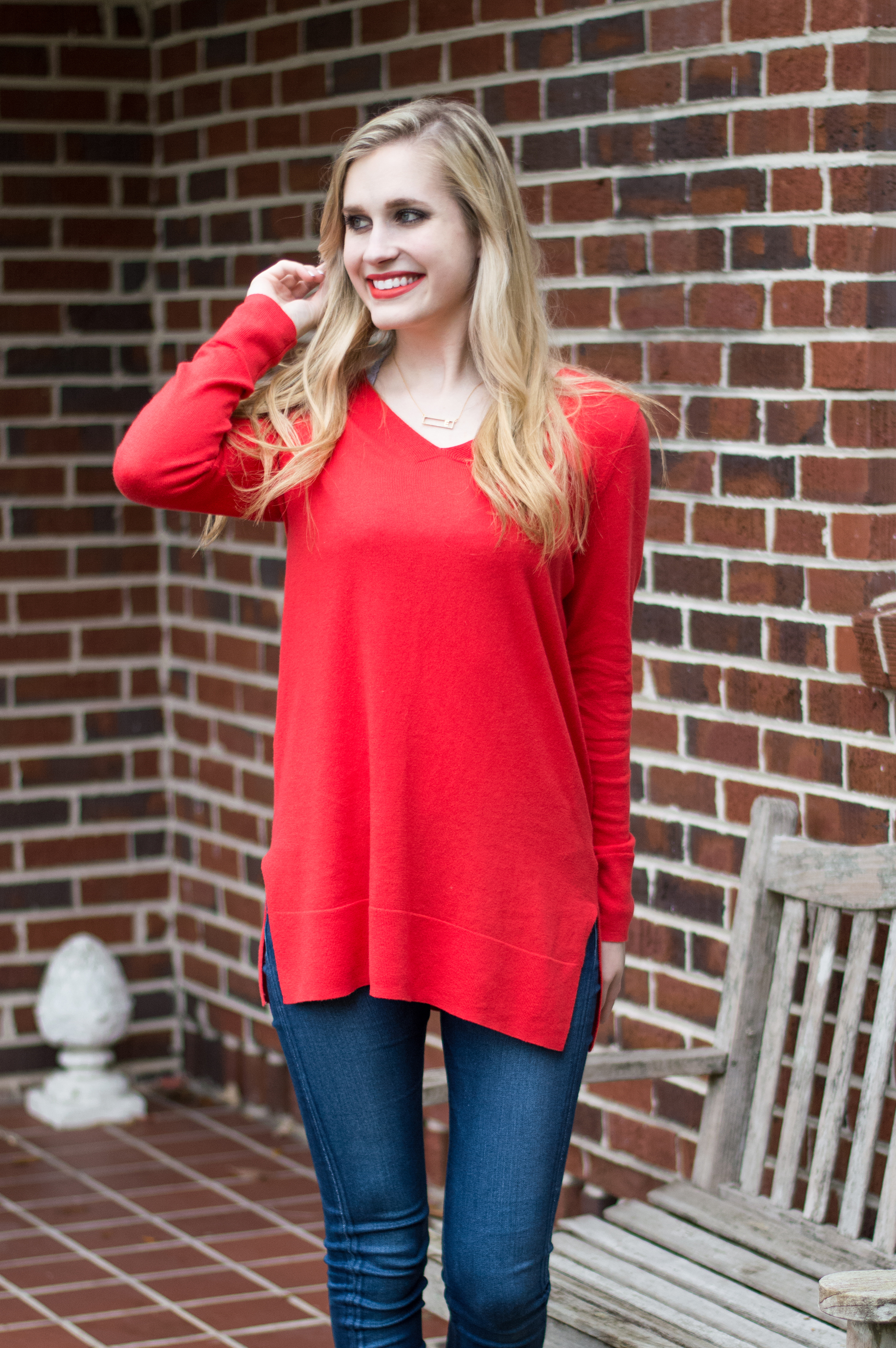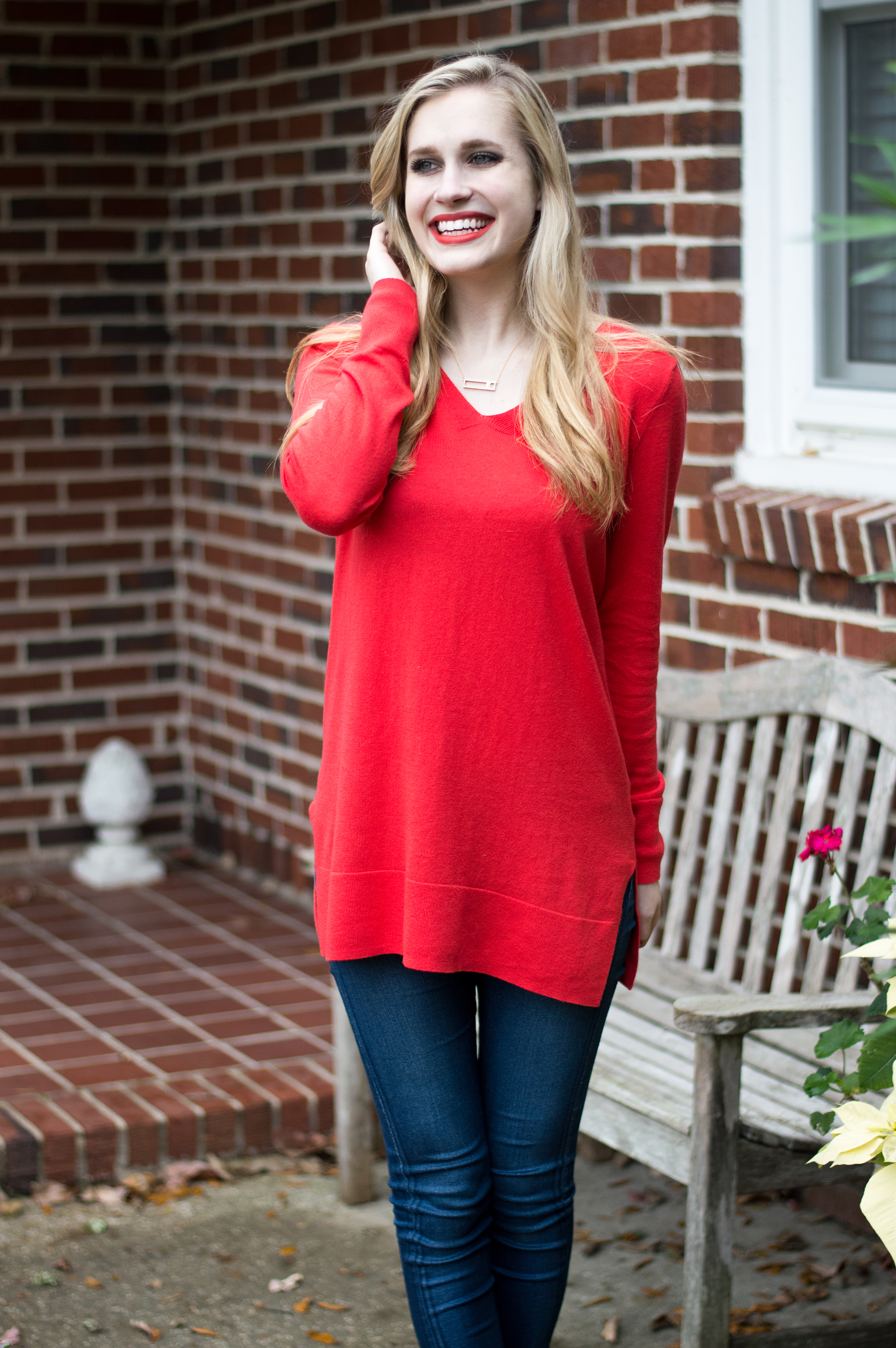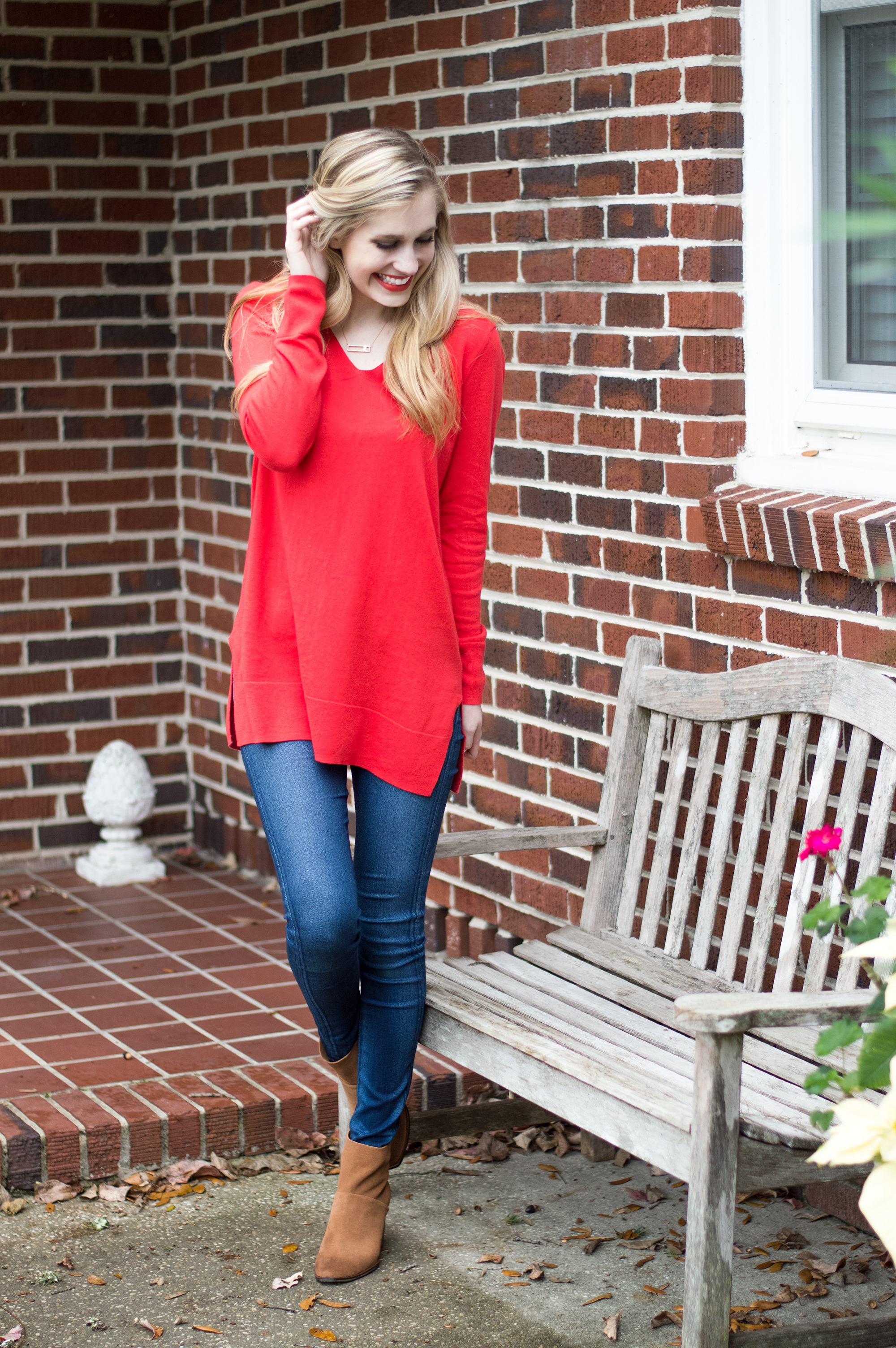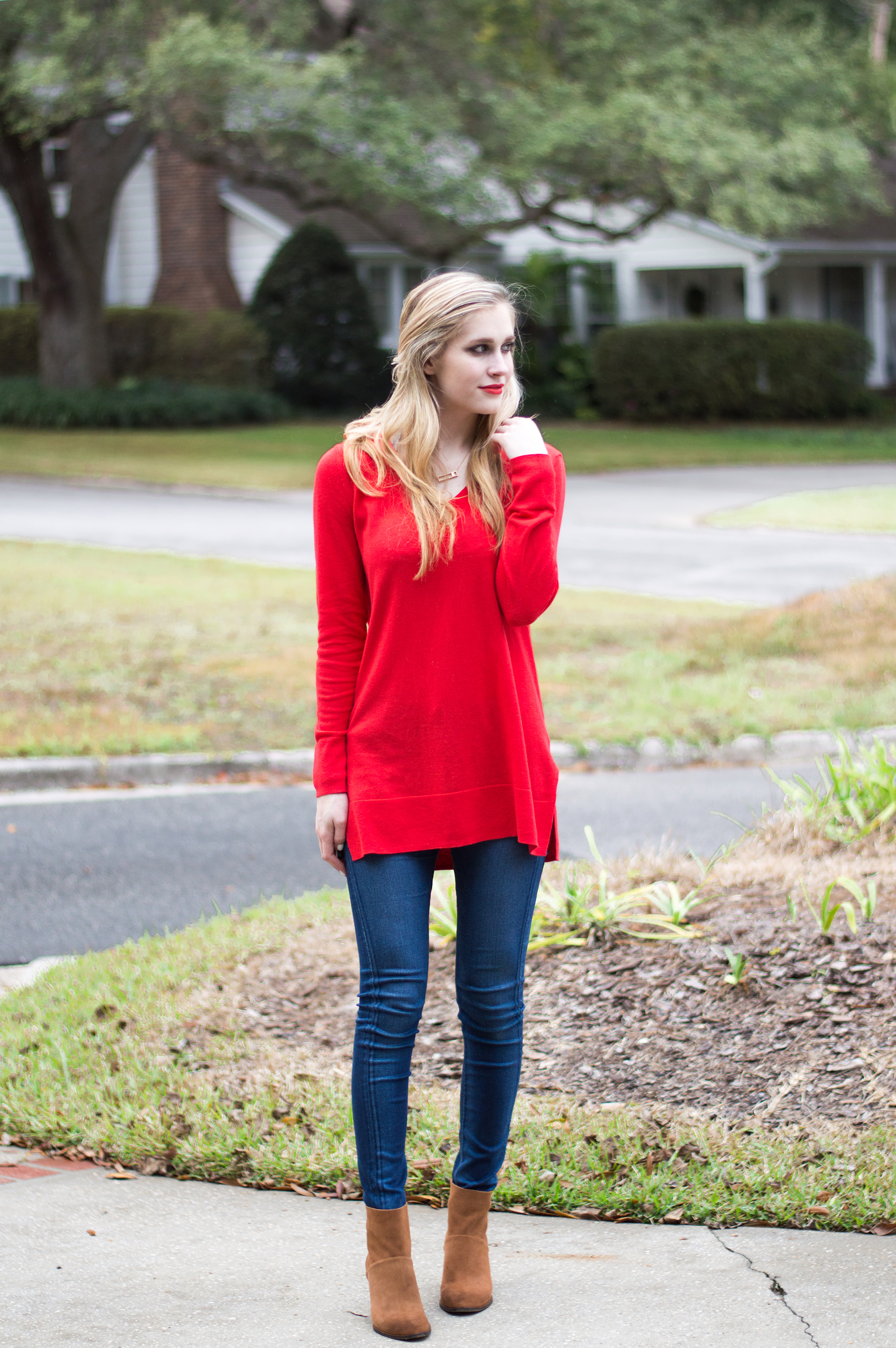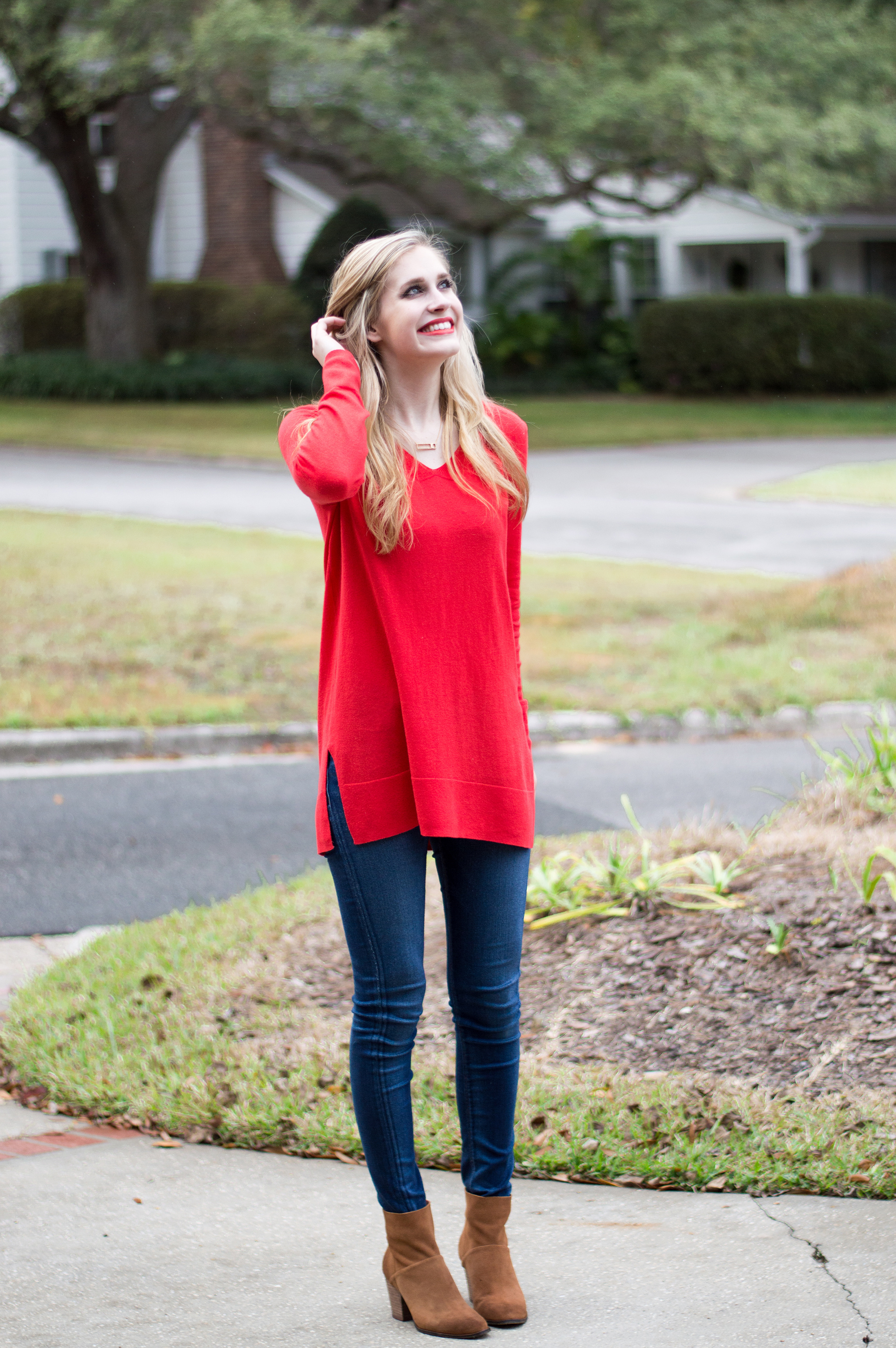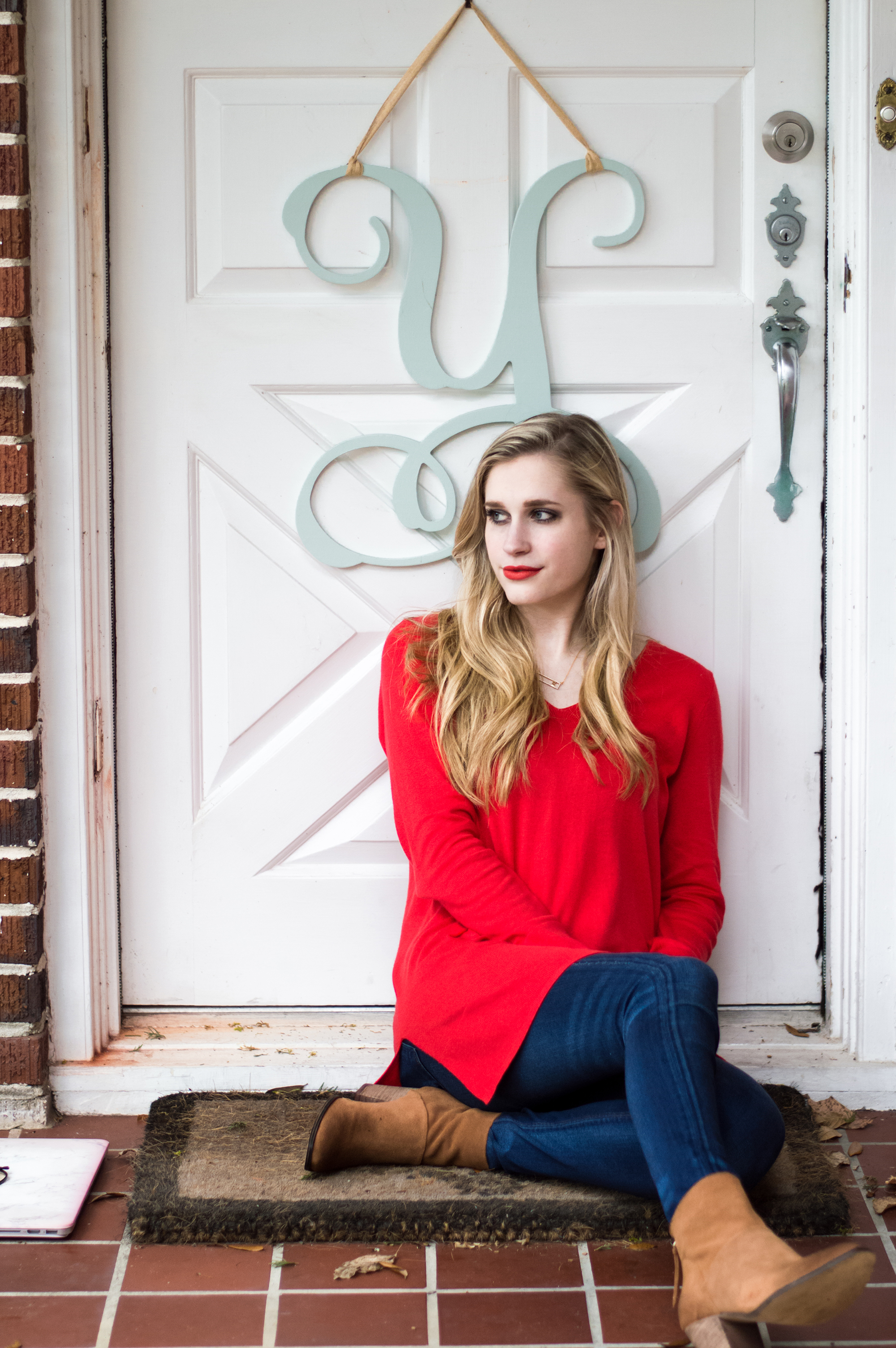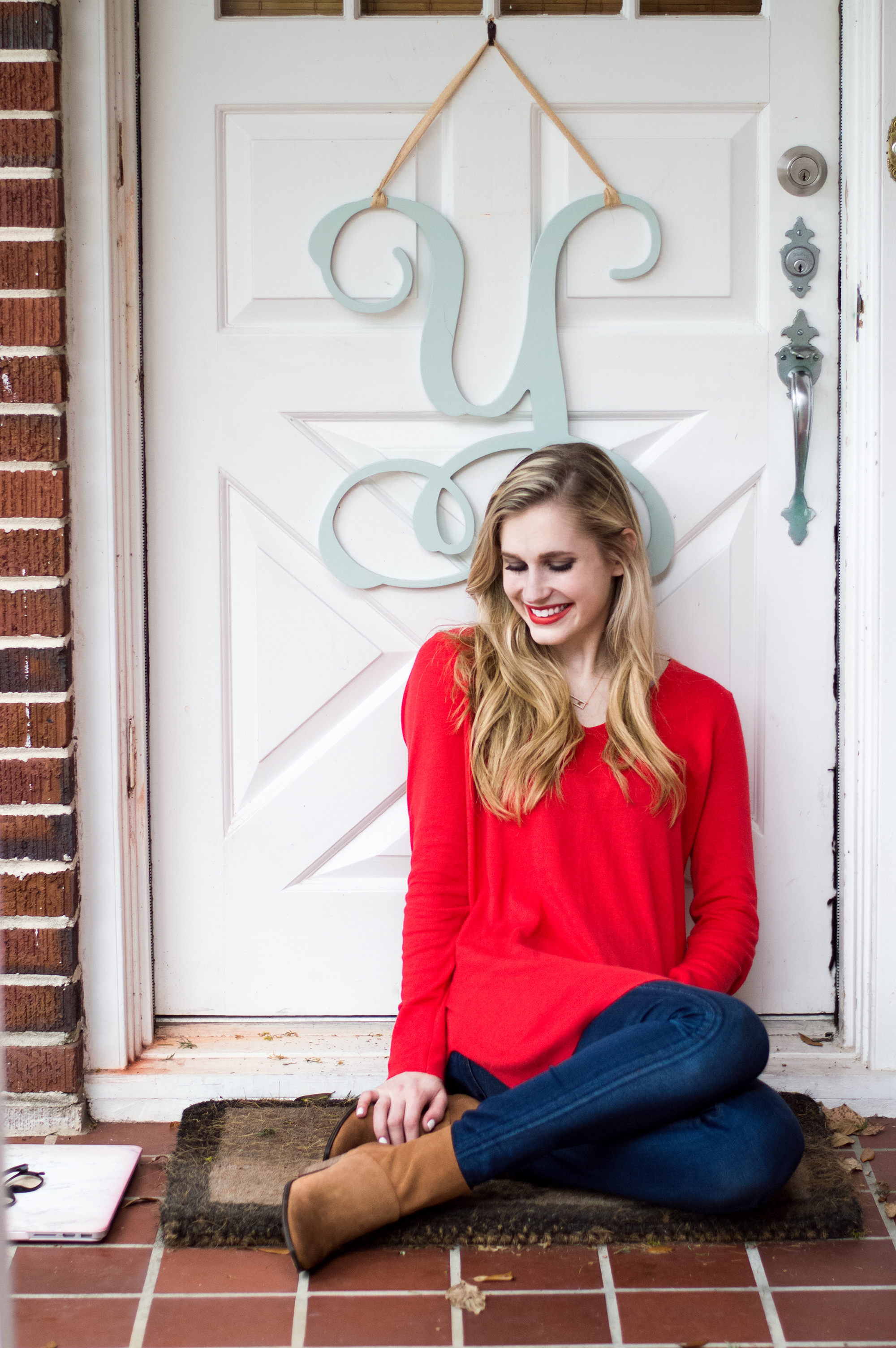 I Don't Have a Typical Daily Routine
My days are either jam-packed or completely free. Every night I make a to-do list so that I'll know what my schedule looks like the next day. I usually knock out the easy things in the morning (a.k.a. stuff I can do from home). Then, I get ready to go run errands. Whether I'm running to the grocery store, stopping by the post office or going to my mom's house, I always have somewhere to be. Regardless, if I'm working on my computer, I'm in my pajama pants with my computer glasses on.
What I Want to Change in the New Year
Since my schoolwork won't be as heavy, I want to extend my focus on my blog and on graphic design. Blogging has always been a huge passion of mine and so has graphic design. If I can buckle down and get serious about these things, then I may be able to turn it into a real career. It would be awesome to graduate college and already have my dream job. I want to continue working on my online graphic design shop and do more web design and branding jobs. I LOVE BRANDING. If you didn't read yesterday's blog post, go read it today. I talk about how I rebranded and redesigned my entire blog. It's a tough job, but it's so fun.
If you or someone you know needs a fresh look for their company/brand, email me, elle@styelled.com
About My Outfit
This is just a cute, everyday look. It's comfy, easy and simple to put together. My tunic/sweater is from Old Navy and it was so reasonably priced! If you have the time, it's definitely worth stopping by there to get yourself a few staple items to go in your closet. My jeans are the Hudson Nico and they are, BY FAR, the world's most comfortable jeans. Get them, I'm serious. My booties were a gift from my mom on Christmas and I am loving them! They are really comfortable and they go with every outfit.
Love, Elle
"So do not fear, for I am with you; do not be dismayed, for I am your God. I will strengthen you and help you; I will uphold you with my righteous right hand." Isaiah 41:10