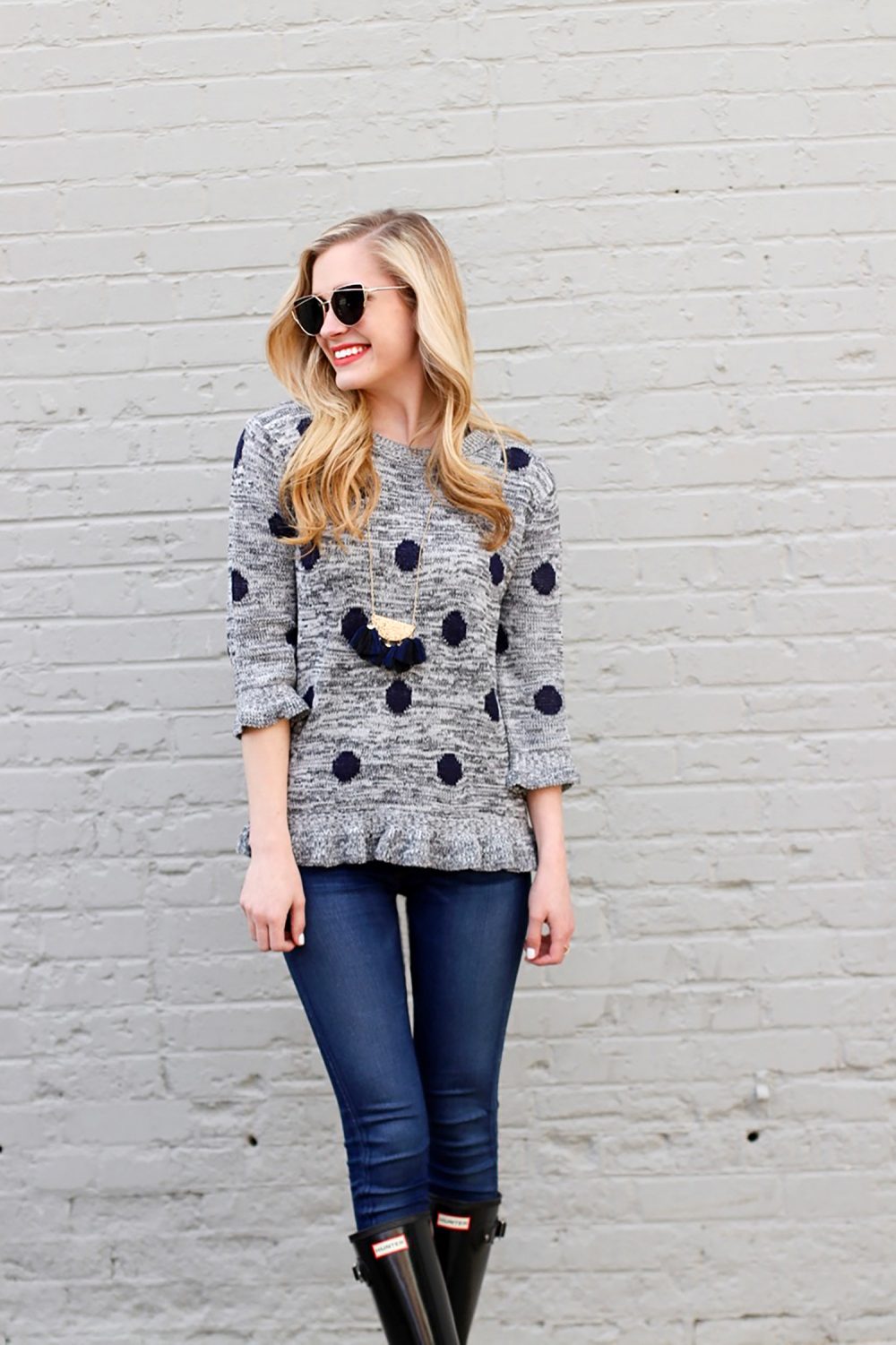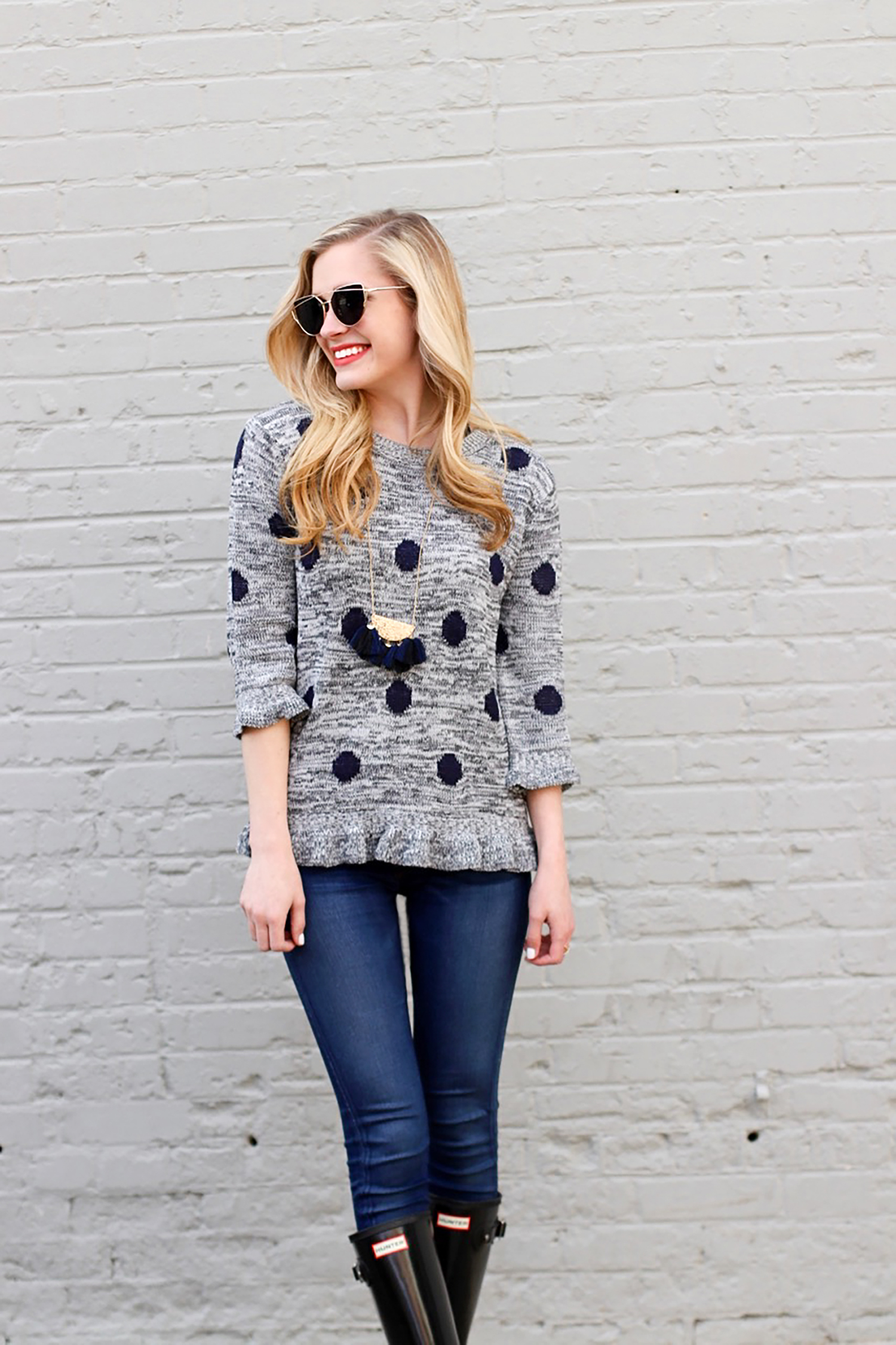 SWEATER: Brick City Closet ($$$ similar, $$ similar) | NECKLACE: Brick City Closet ($$ similar, $$ similar) | SUNNIES: Brick City Closet ($$ similar) | DENIM: Hudson | BOOTS: Hunter

A New Year Calls for a New Design!
Okay people, if you've made it this far then you already know that I completely redesigned my entire blog! I really wanted something fresh, new and simplistic. The layout I had before was bothering me because of how narrow it was. It didn't give me much room to change and I also wasn't able to tweak it to my liking.  With this new design, I have tons of room to do what I want and add new features to my blog.
Roses are Red…Violets are Blue…
That's right, I said it—roses. Tonight kicks off the new season of the Bachelor, starring Nick Viall. I probably shouldn't be publicly admitting this online, but I am a huge bachelor/bachelorette fan. I'm not one of those people that says it's their guilty pleasure, mainly because I have no shame in my bachelor game. That was my sorry excuse for a pun. This year, the ABC interns have been hard at work on the Bachelor Fantasy League! Yes, they now have a fantasy league and I most definitely created my own team. If you're interested in joining, my team name is Wine & Bachelor Time and the password is bach2017. Also, I'll most likely be tweeting during the entire event, so if you want to laugh along with me then you can follow me on Twitter here.
Now That You've Gotten Through My Pointless Banter, Let's Talk Clothes
I have been loving Brick City Closet lately. I'm not going to lie, I probably never would have tried on that sweater, but Katie insisted that it would look cute with my outfit. (I already had on my jeans and boots) So, I listened to her, tried it on and LOVED it. The thing I love the most about shopping at BCC is the customer service! You won't walk out of there without feeling fabulous in a look that you love. That store really has it all. I can't wait to see what the future has in store for them!
Lastly
Since I talked all about my new redesign at the beginning of this post, I have to briefly discuss it before I let y'all go (if you've lasted this long). My redesign took me almost 48 hours total to complete. This included finding the right template, coming up with a color scheme, testing almost a dozen logo options, designing my sidebar exactly the way I wanted it, making a new Pinterest pin-it button, creating a final logo design, choosing my fonts—the list goes on. Anyway, I am going to take a chance this year and dive into branding for bloggers, companies, shops, etc. I realized that designing and creating is just something that I love to do, so I want to do more of it! If you're interested in hearing more, shoot me an email! elle@styelled.com