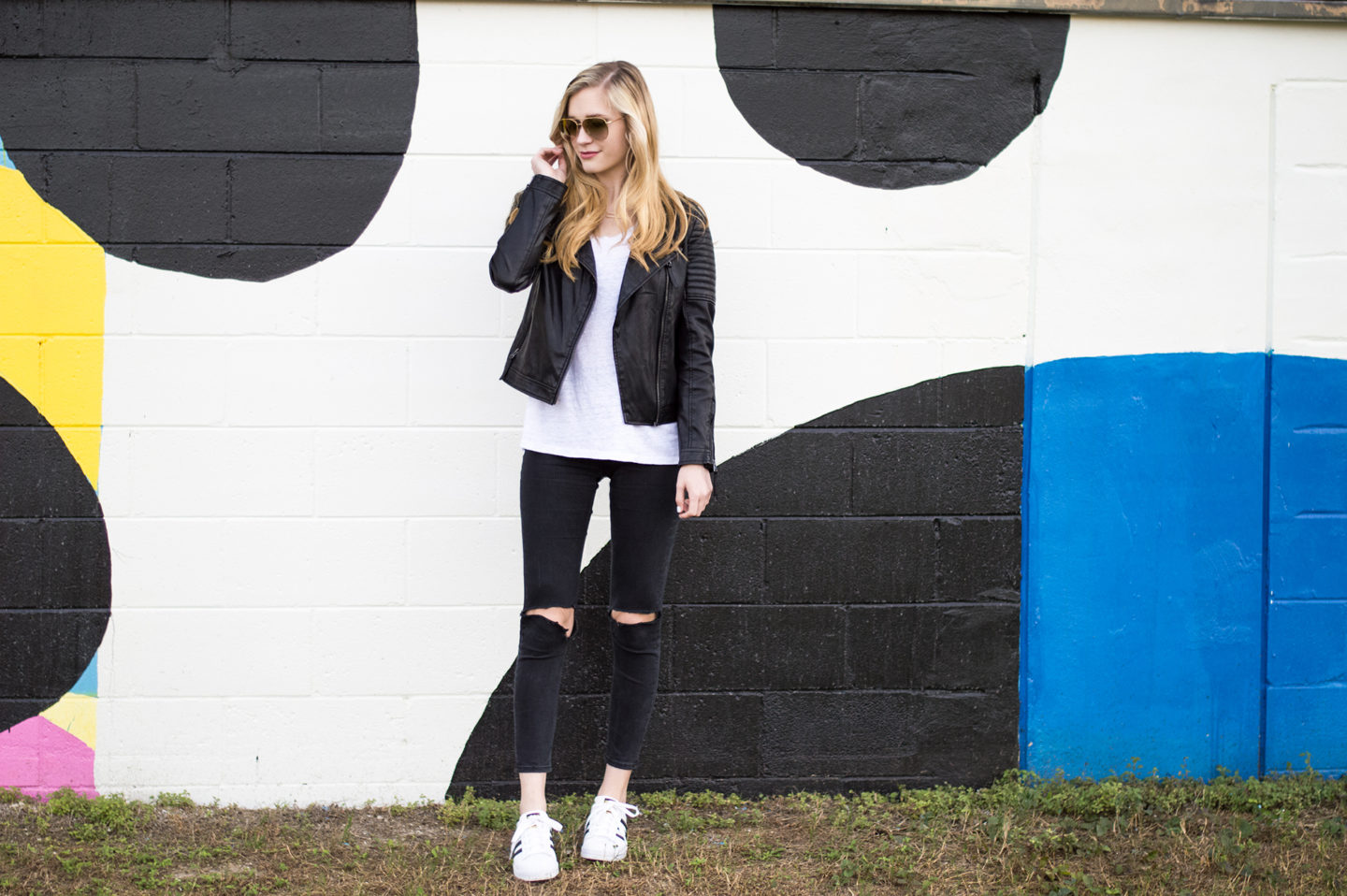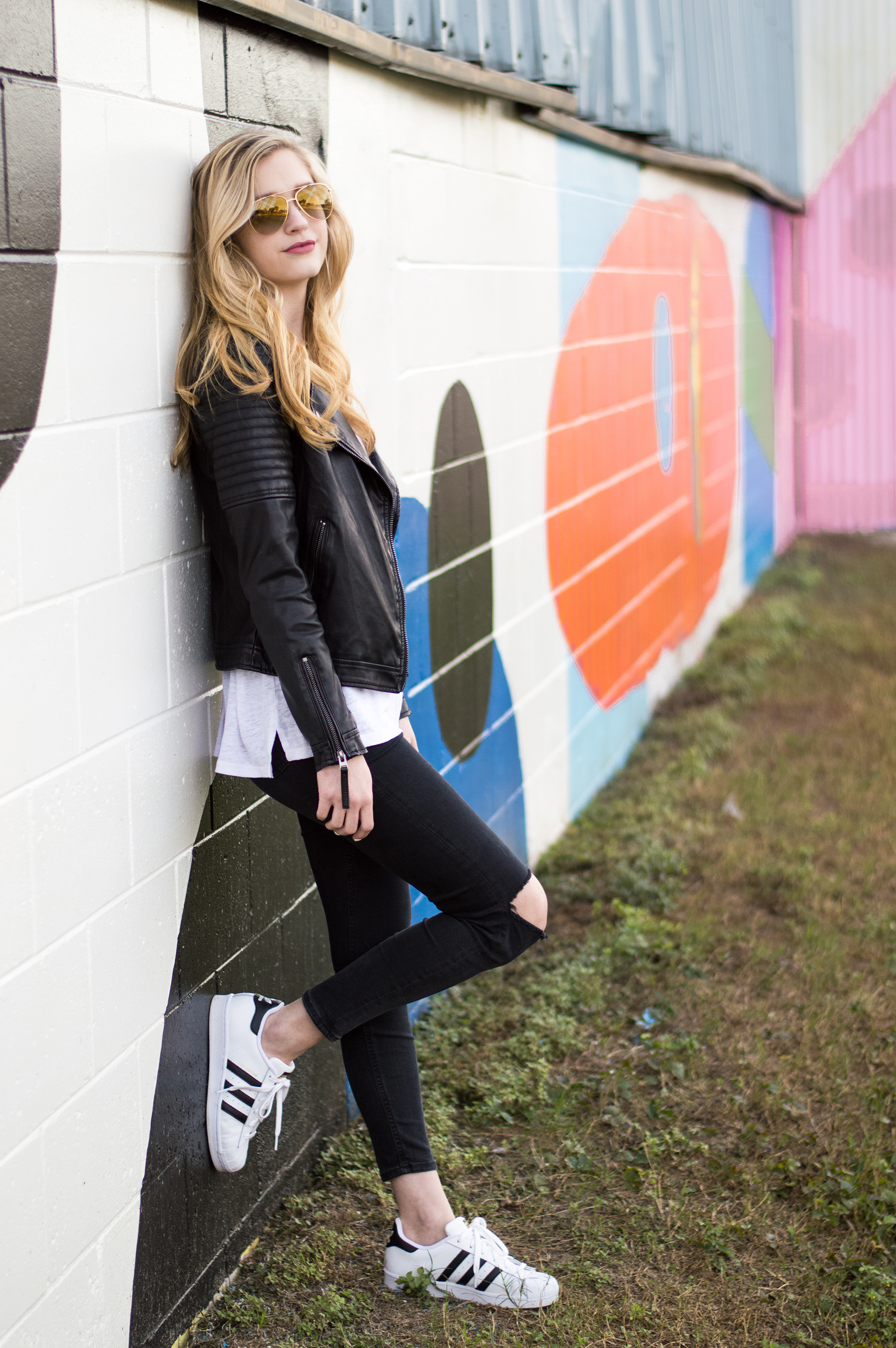 JACKET: Topshop | TOP: Old Navy | DENIM: Topshop | SNEAKERS: Adidas | SUNNIES: Burberry
Topshop on a Breezy Day with my Best Friend
Today was so much fun. While I was driving around, I found this beautiful wall hidden in a spot in my neighborhood. I was so shocked when I saw it! My friend Kelci and I took so many pictures! We even got to watch baby ducklings cross the road to get to the pond. It was a day that I'll never forget.
I also got the chance to actually wear this cute biker jacket with my black skinnies and sneakers. The jacket is Kelci's, but I think I need to get one of my own after seeing these pictures! Luckily, it was cool enough to wear this without having a heatstroke! I realize that I live in Florida so I should probably be used to the heat, but I don't think I'll ever get used to it. I hate it—I think I was born in the wrong state! Haha!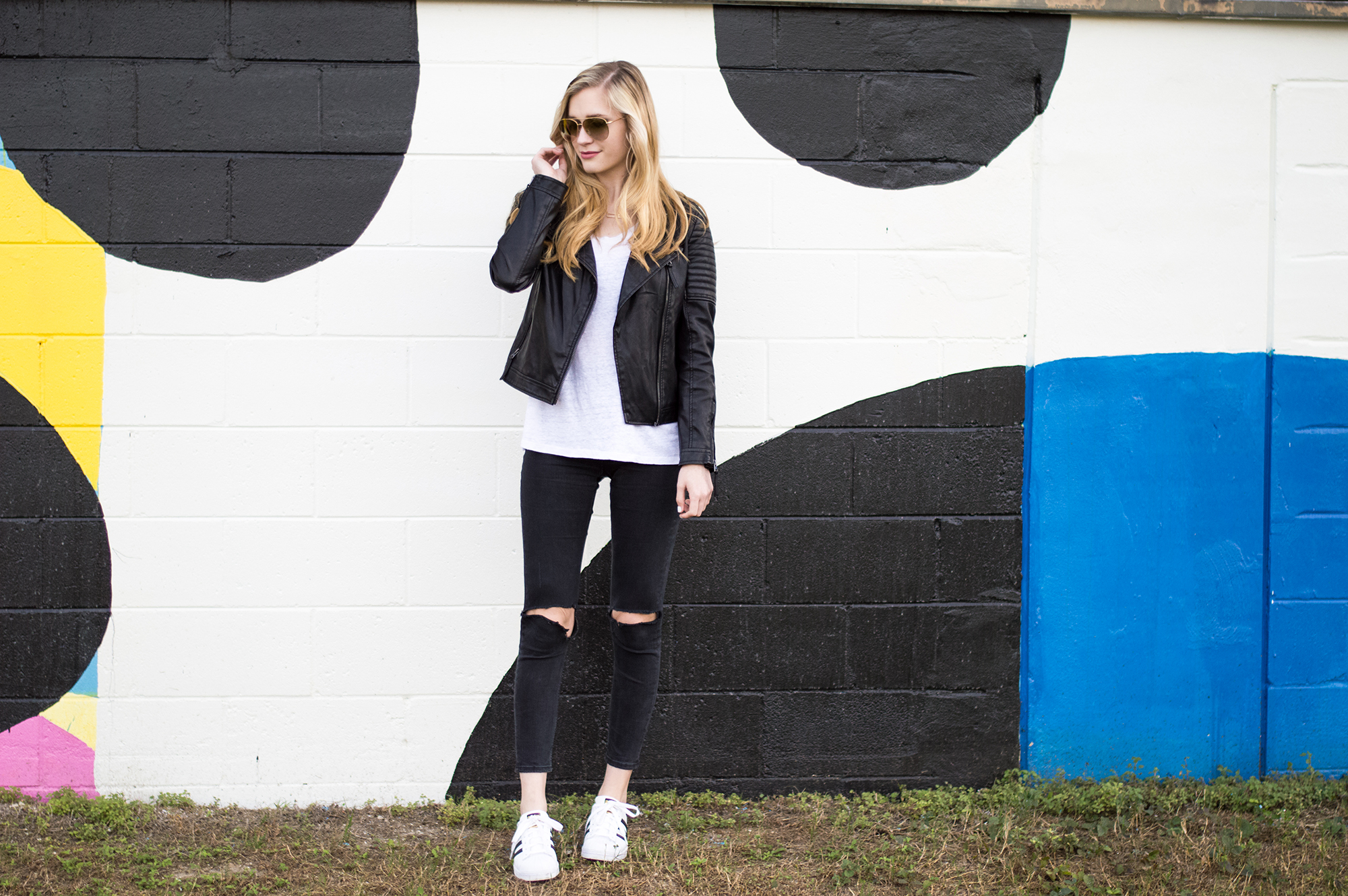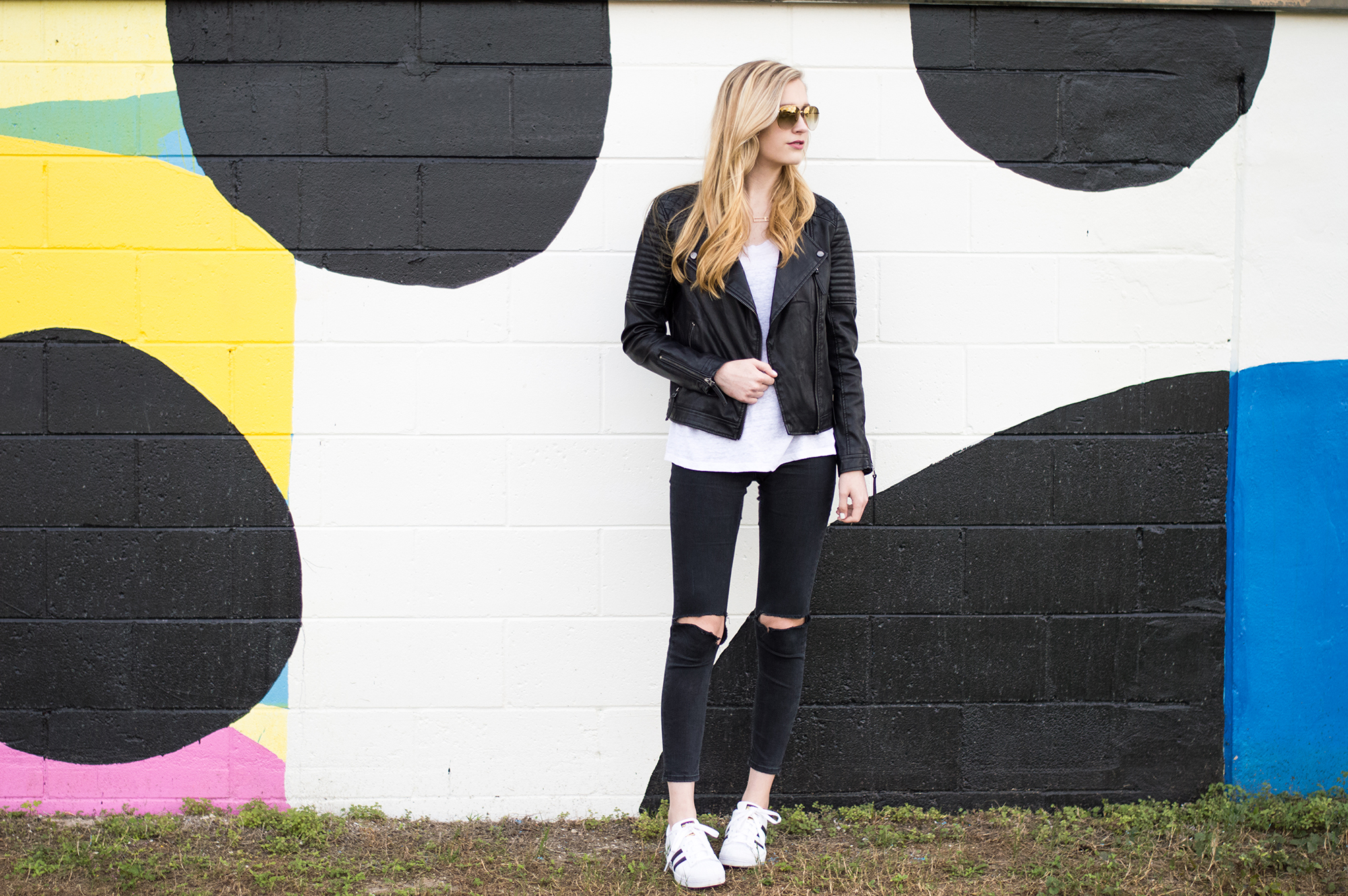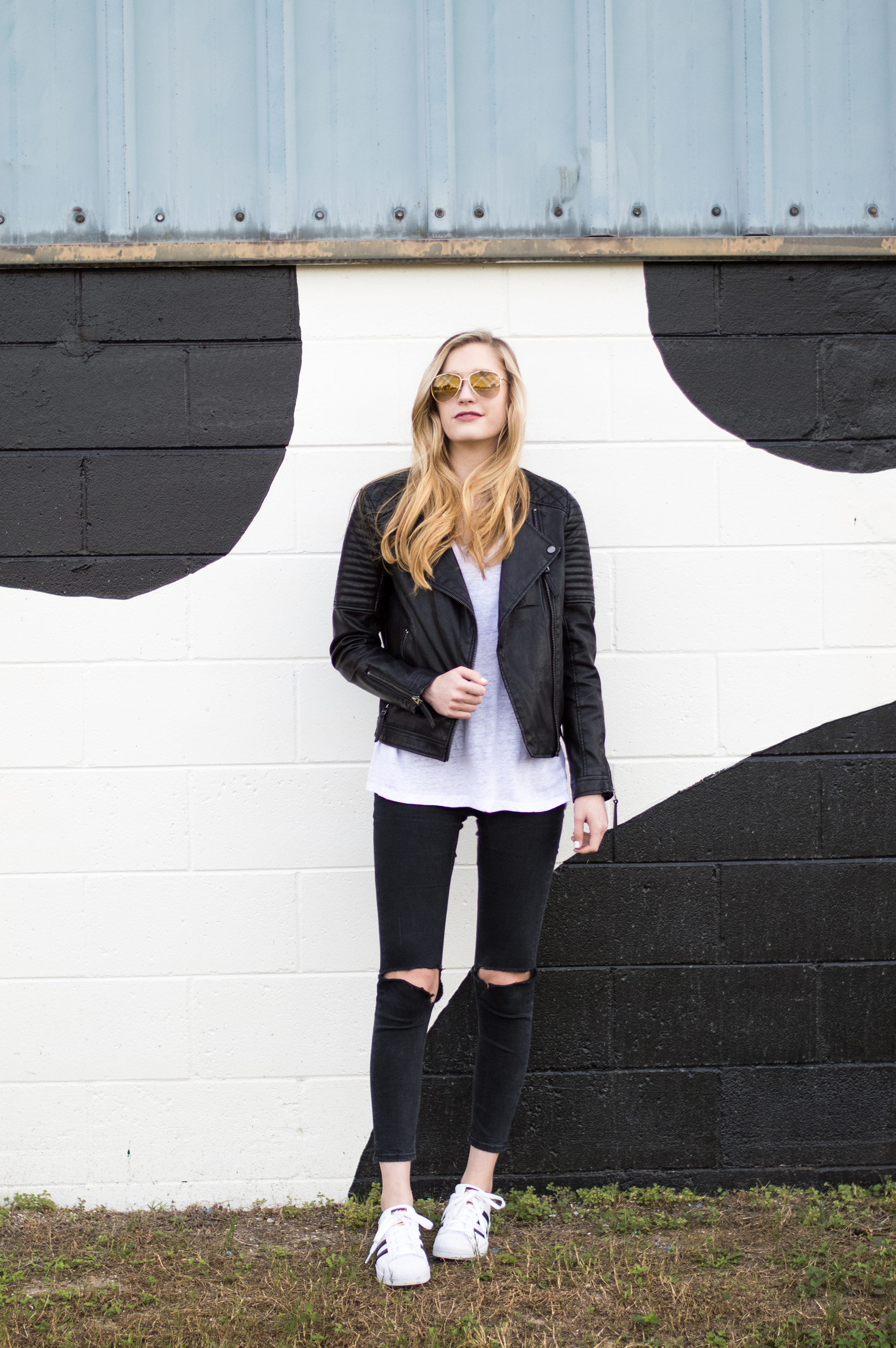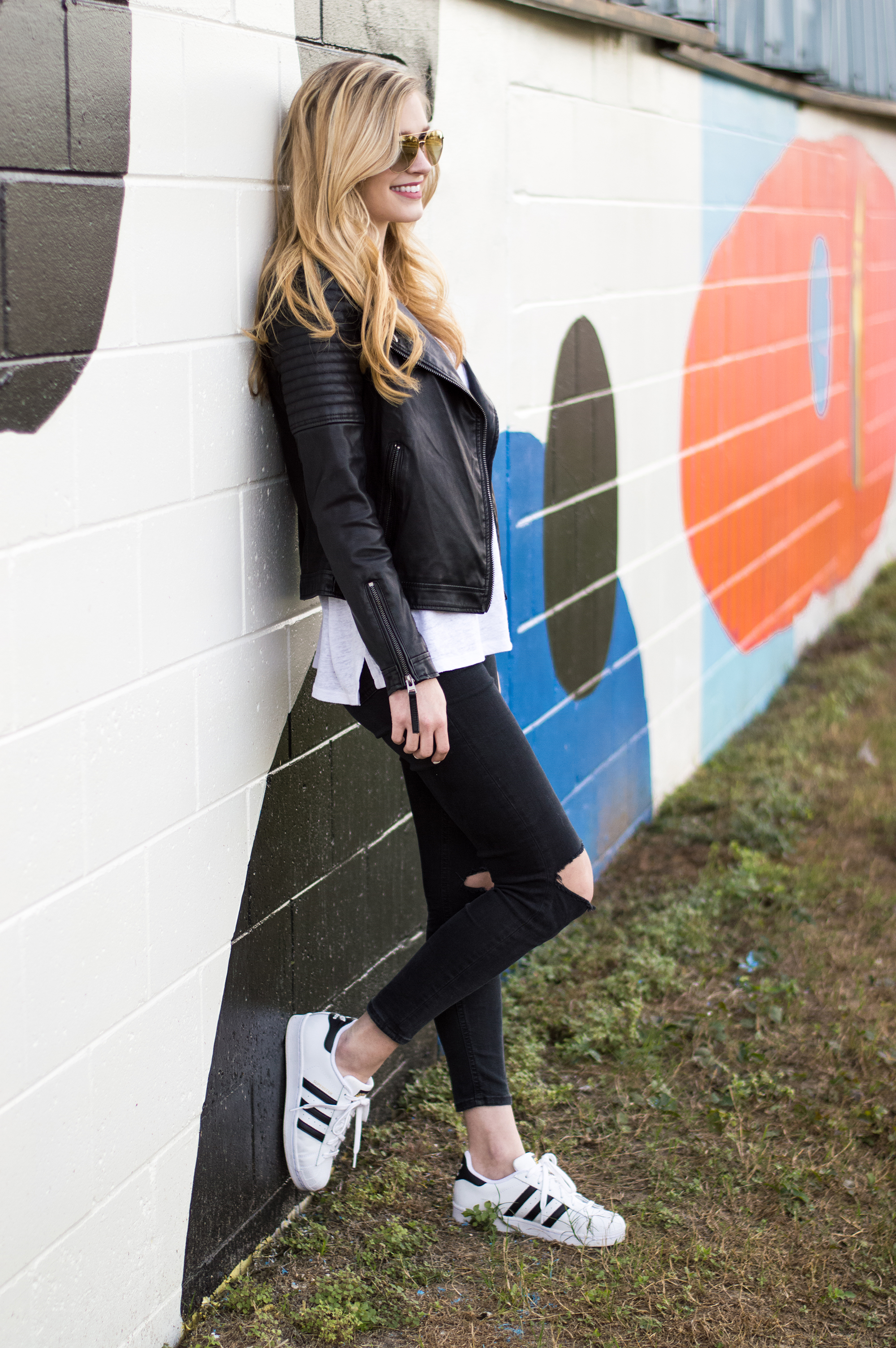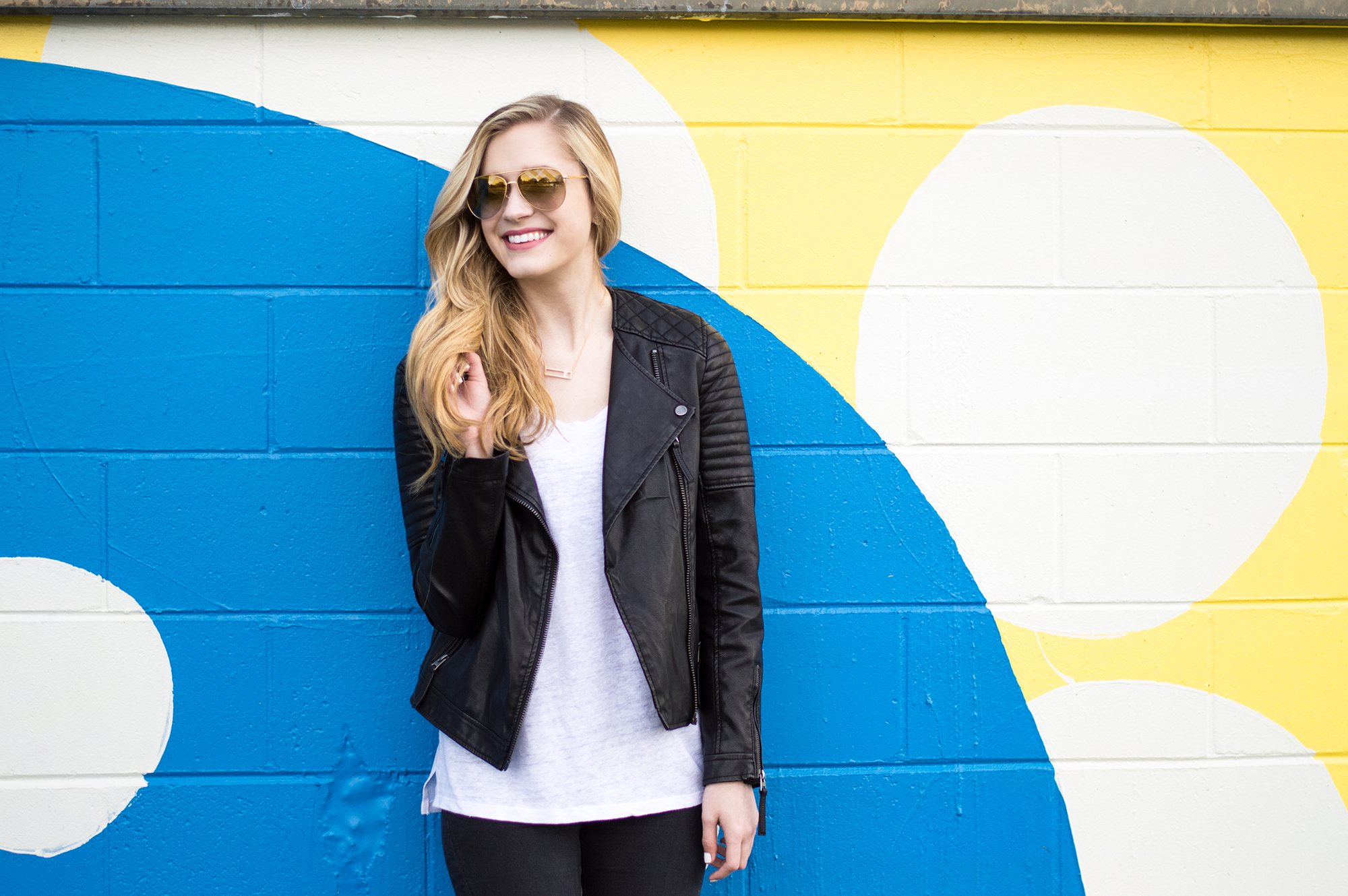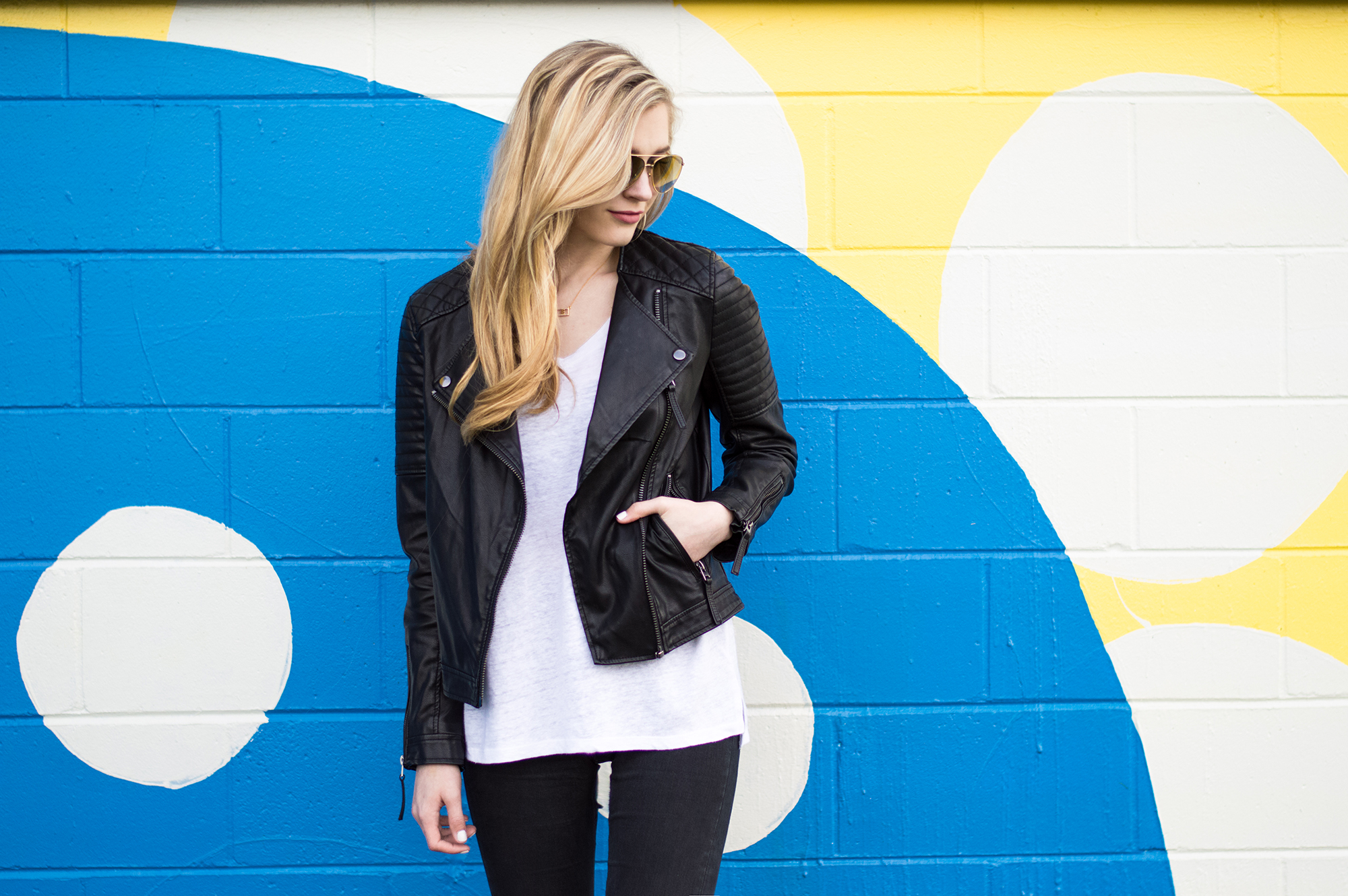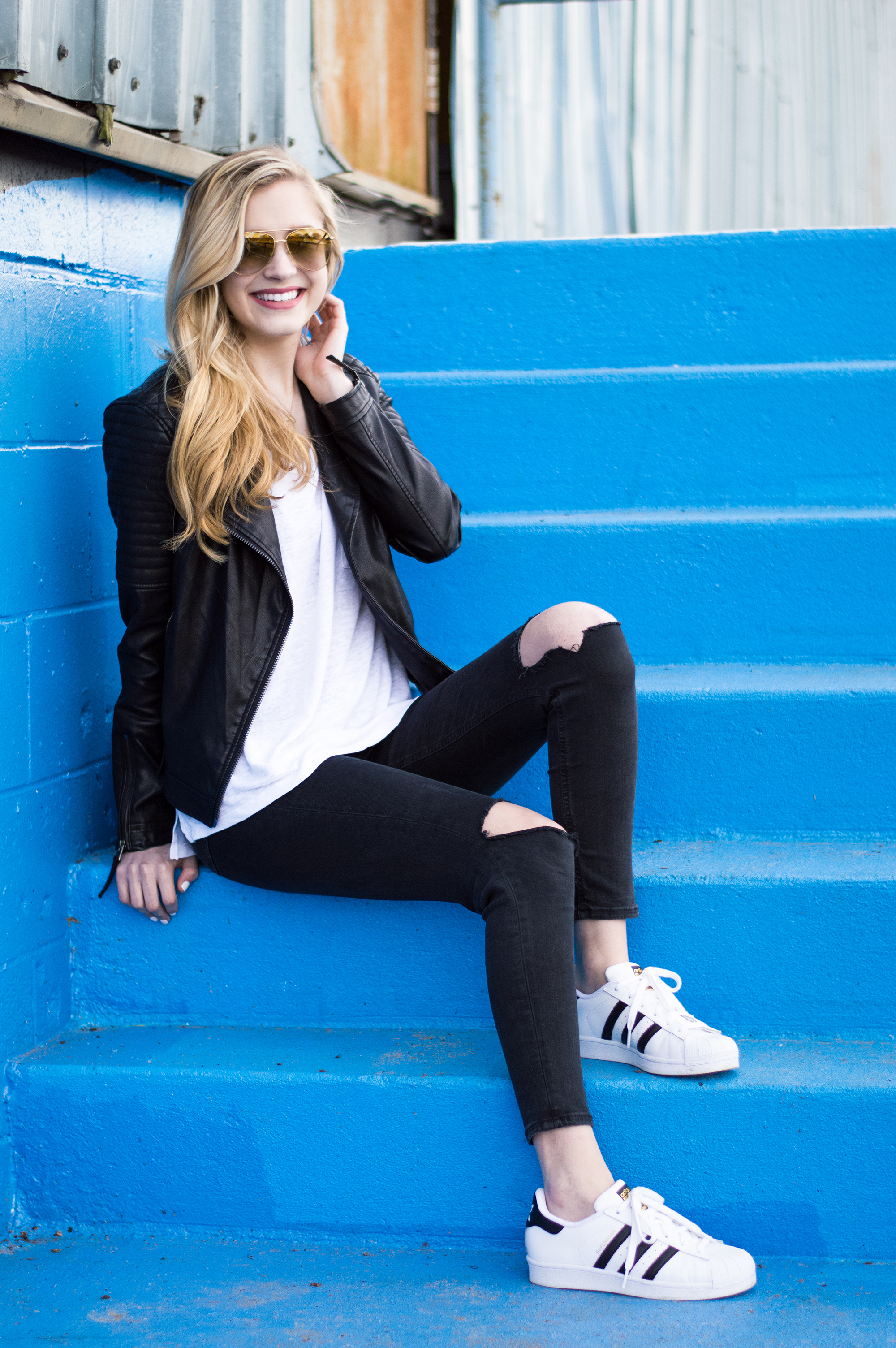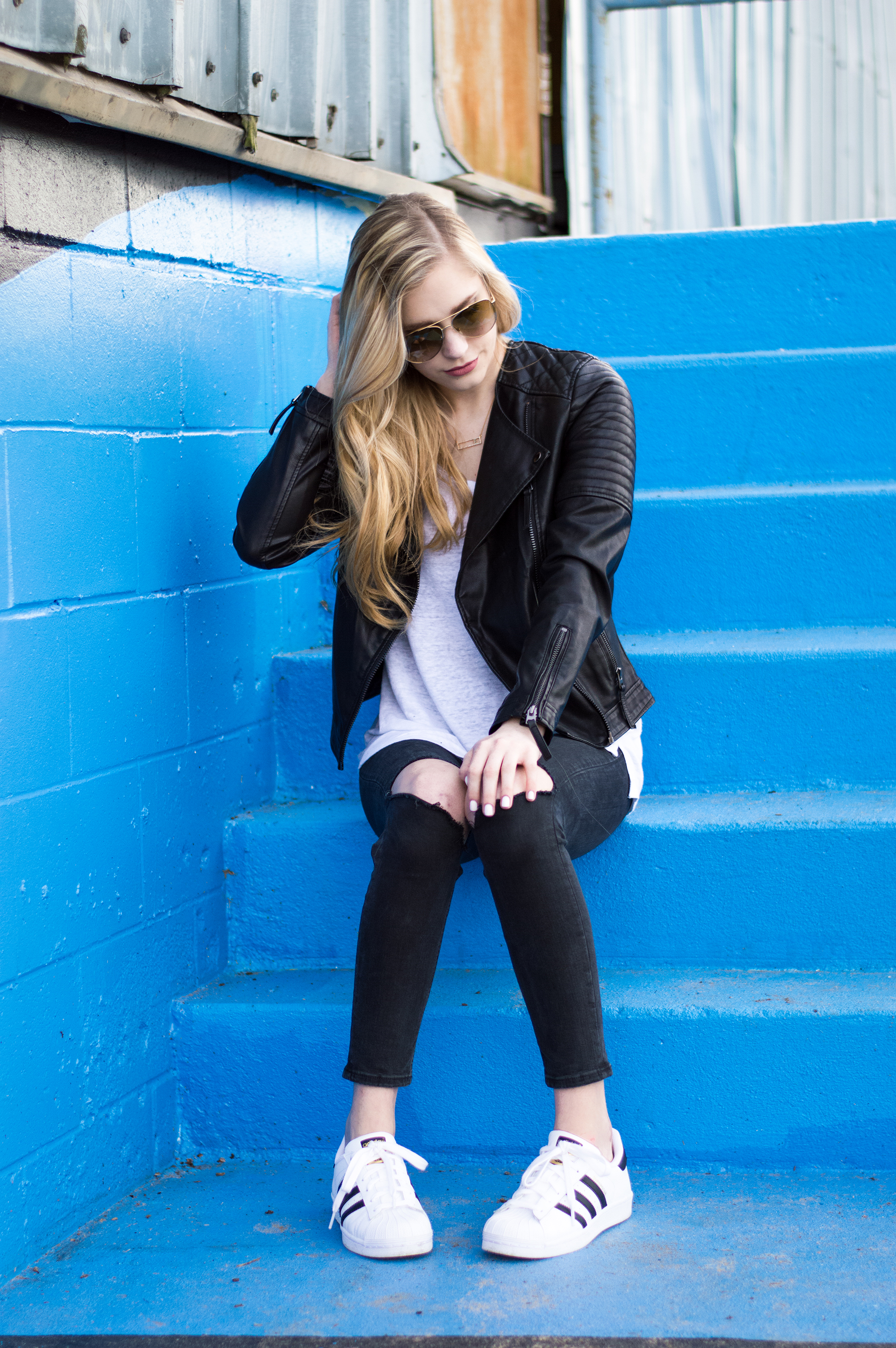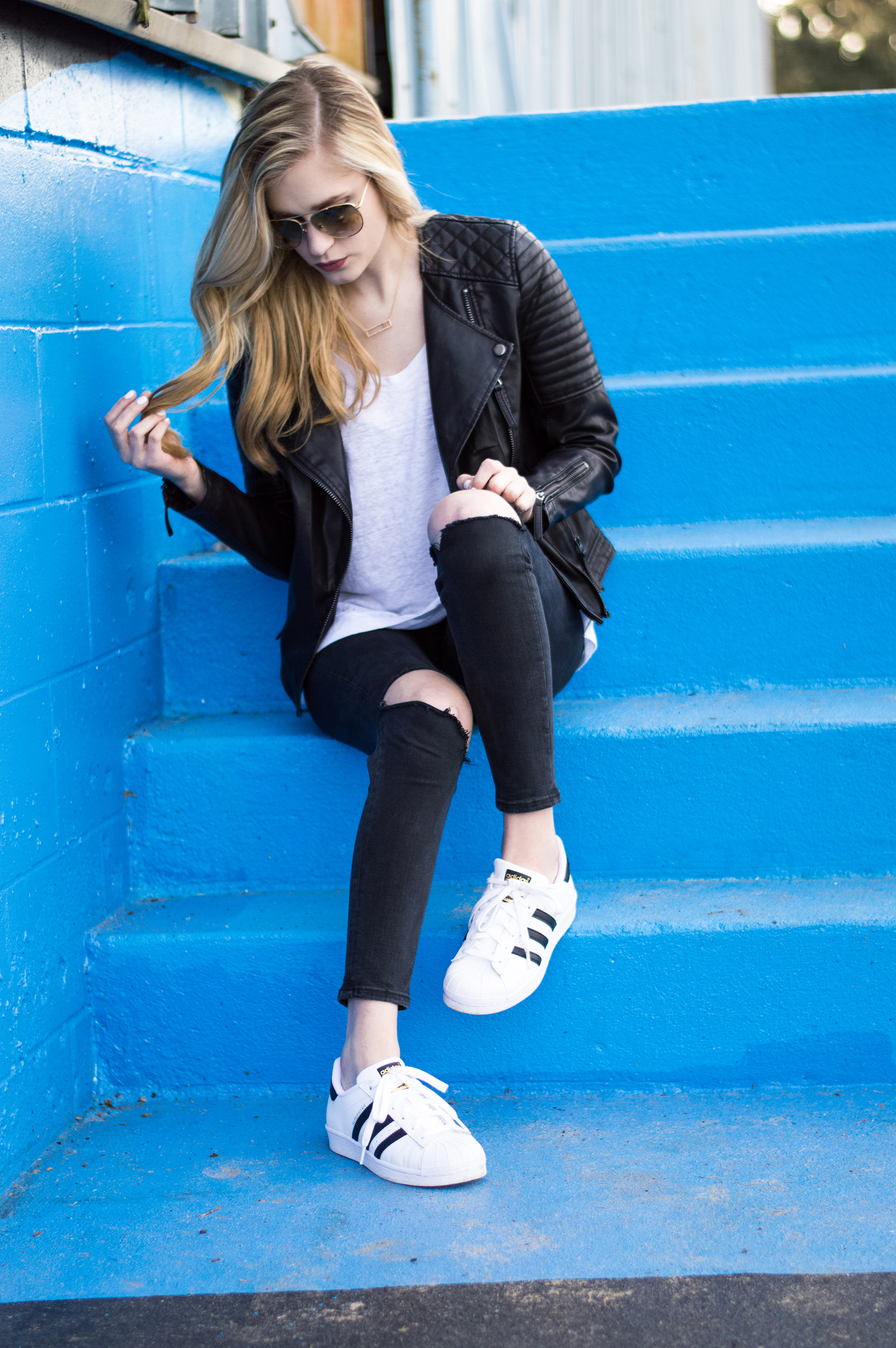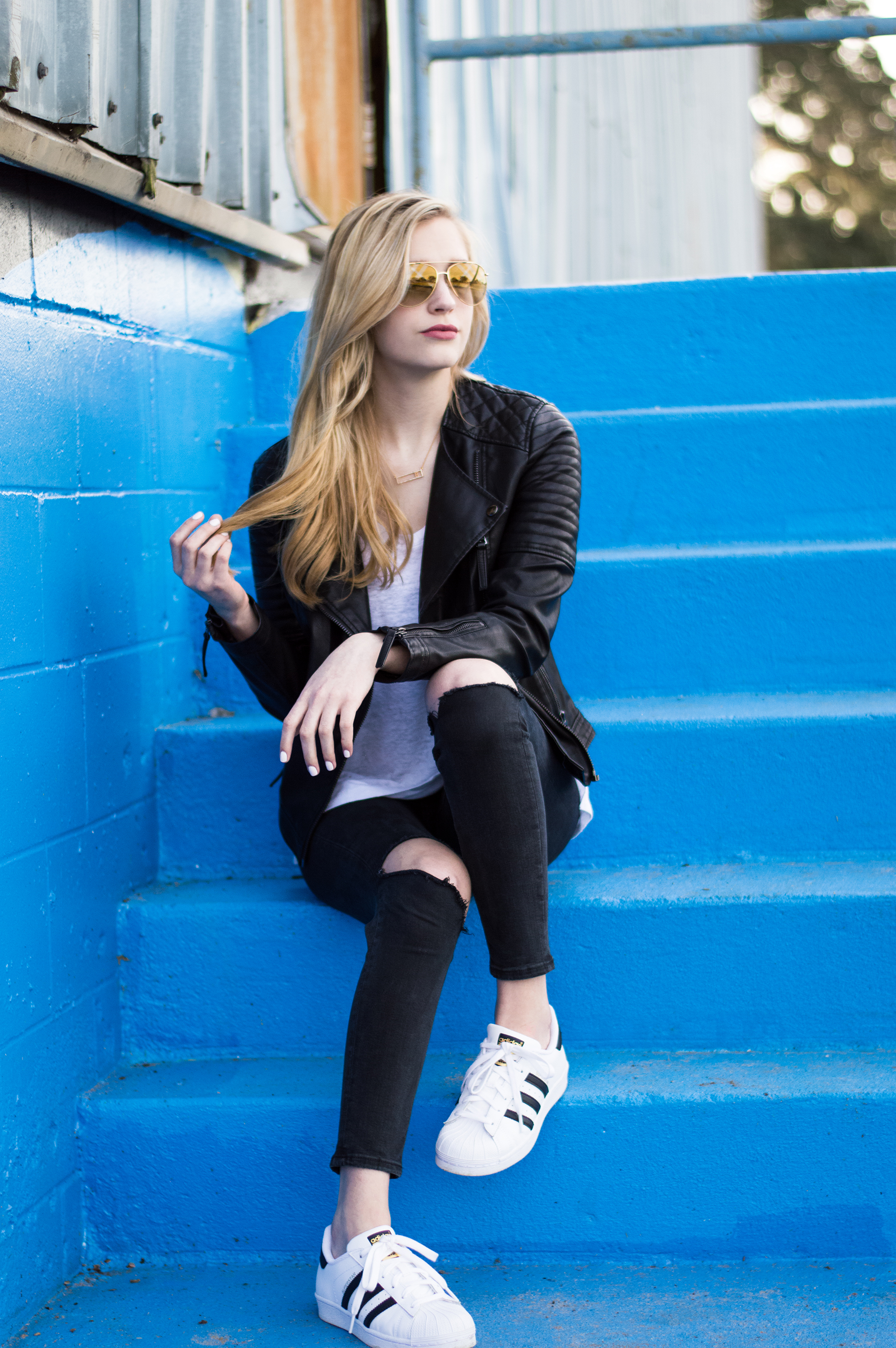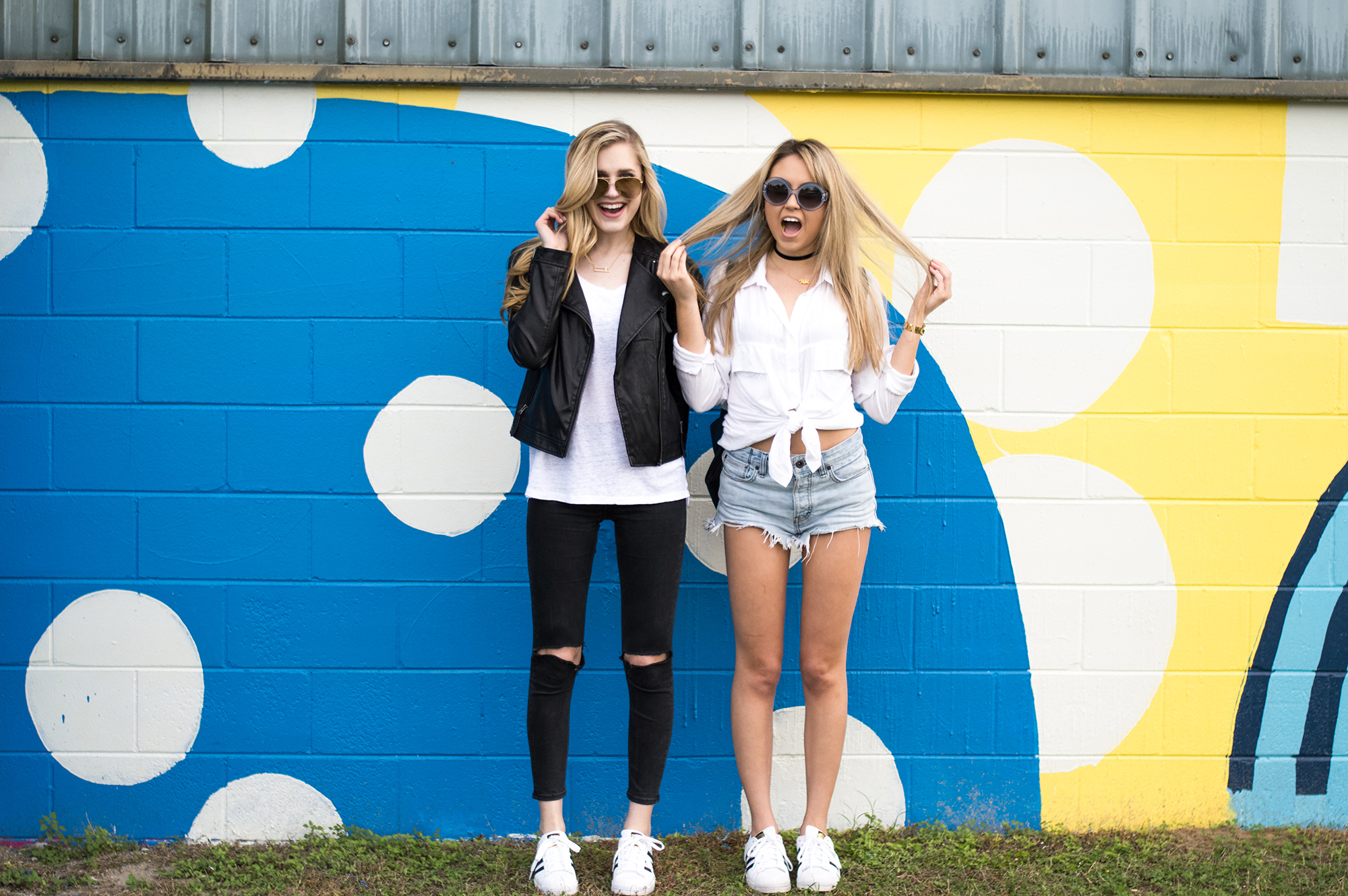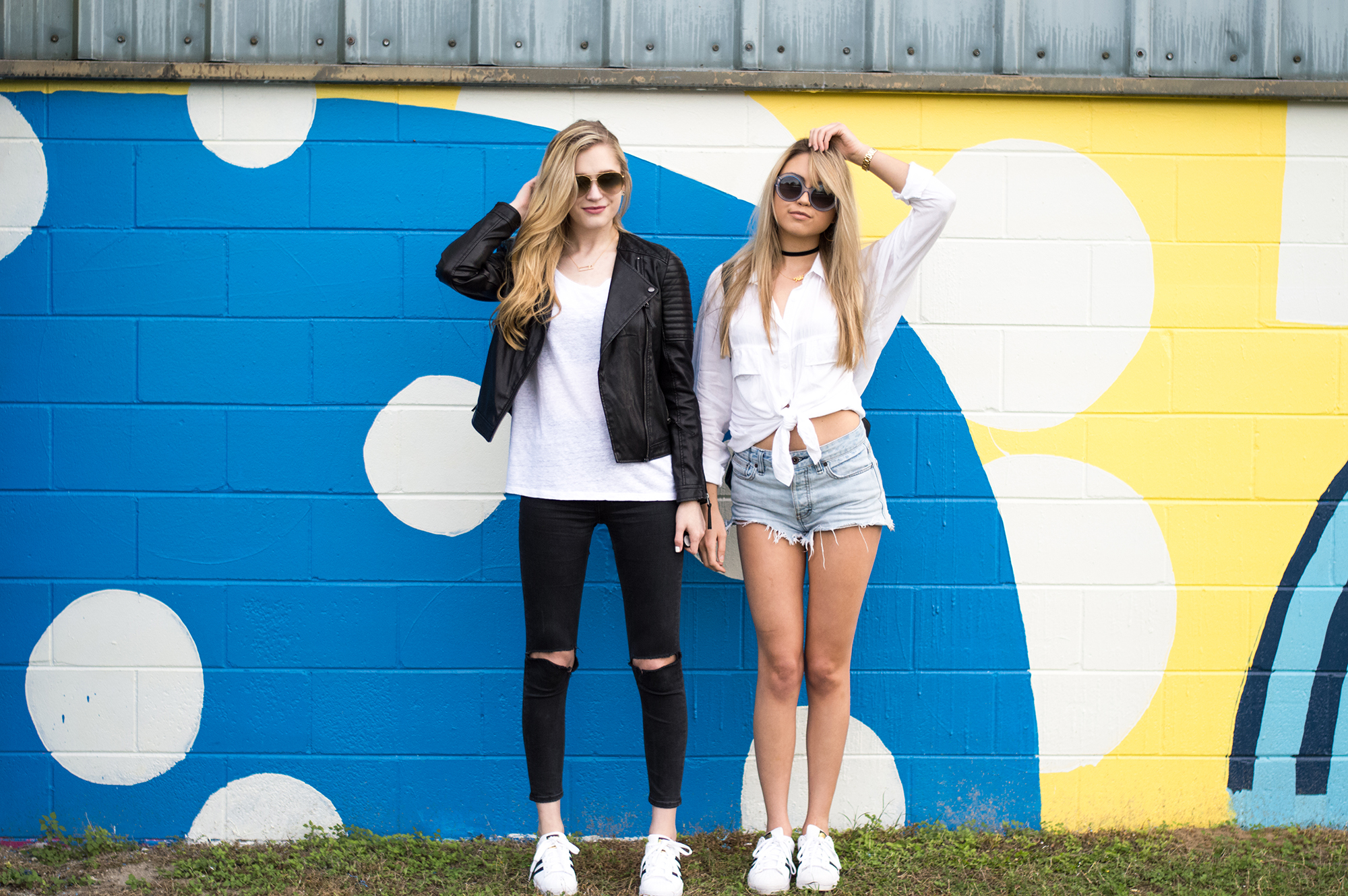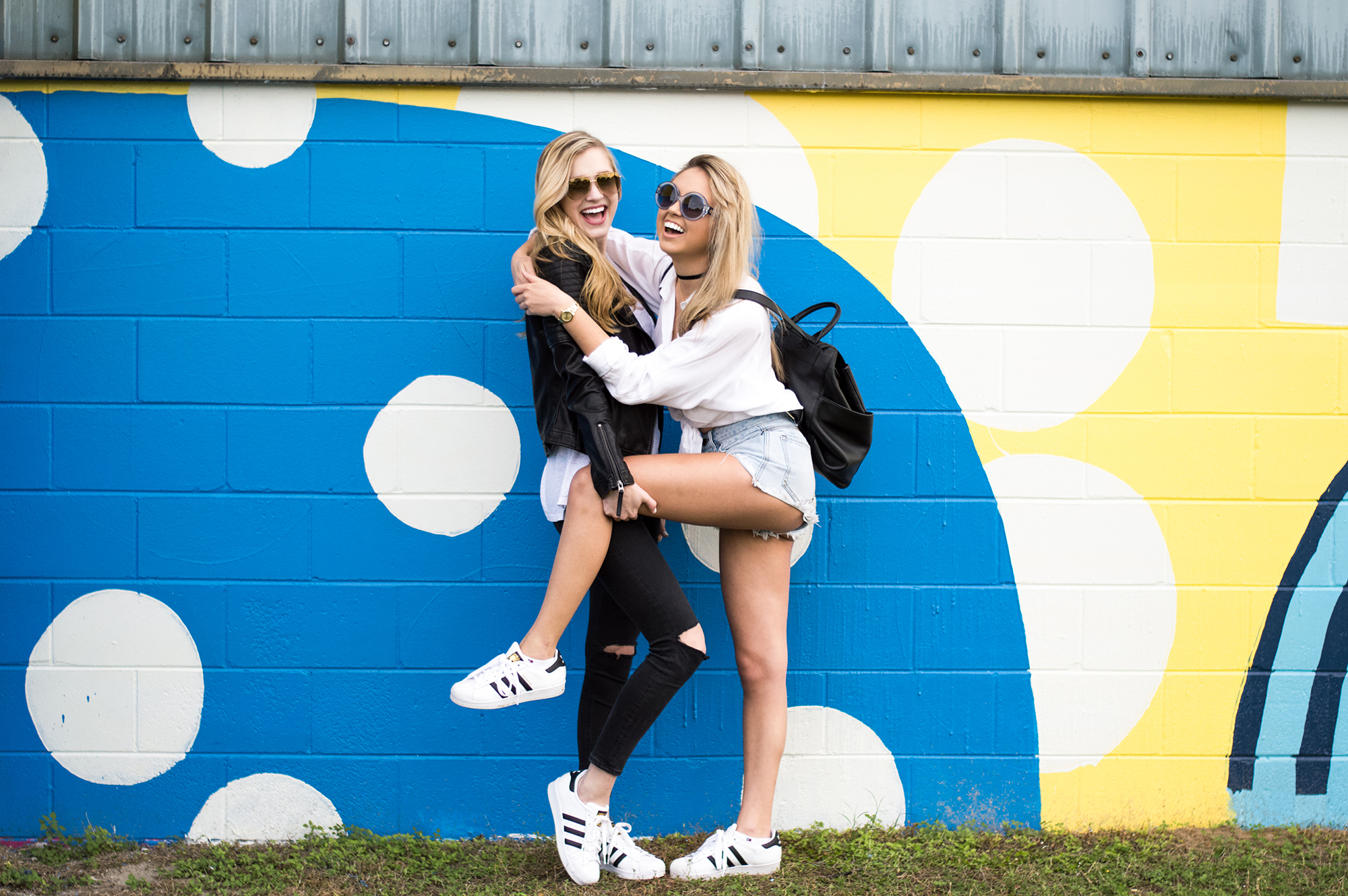 Hey, I wasn't kidding when I said I will be blogging more this year…
Y'all, I'm sorry about the picture overload, but I couldn't pick! I had to upload all of my favorites! Anyway, one of my New Year's Resolutions was to take blogging more seriously and to dedicate more time to it. So far, I have been and I've been happier and I've felt more accomplished! I feel like this is what I'm supposed to do and I'm finally doing it. It kind of feels like a giant weight being lifted off of my shoulders, especially since I love what I do. It also helps to have friends and family that encourage and support me. Whenever I receive a kind picture comment, email or text message—I get the biggest smile on my face! Positive feedback makes the hard work worth while and it reminds me why I started blogging in the first place—because I love to inspire others!
So, what now?
I plan to continue blogging consistently this year. I plan on working as hard as I can to reach and achieve my goals. Although, there's one thing I know for sure—whenever I set my mind on something, I rarely give up! I have loved blogging since the very first day that I started! I would love to see my passion turn into a reality, but for right now—I'm just going to have fun with it! Hopefully you're all enjoying your new year as much as I am mine! Also, don't y'all think my friend should get her own blog!? A lot of my style is inspired by her, so this is me giving her some major kudos!
P.S. I want to start reading REAL books again, so if any of you have any recommendations, send them my way! elle@styelled.com I love a good mystery novel! (: