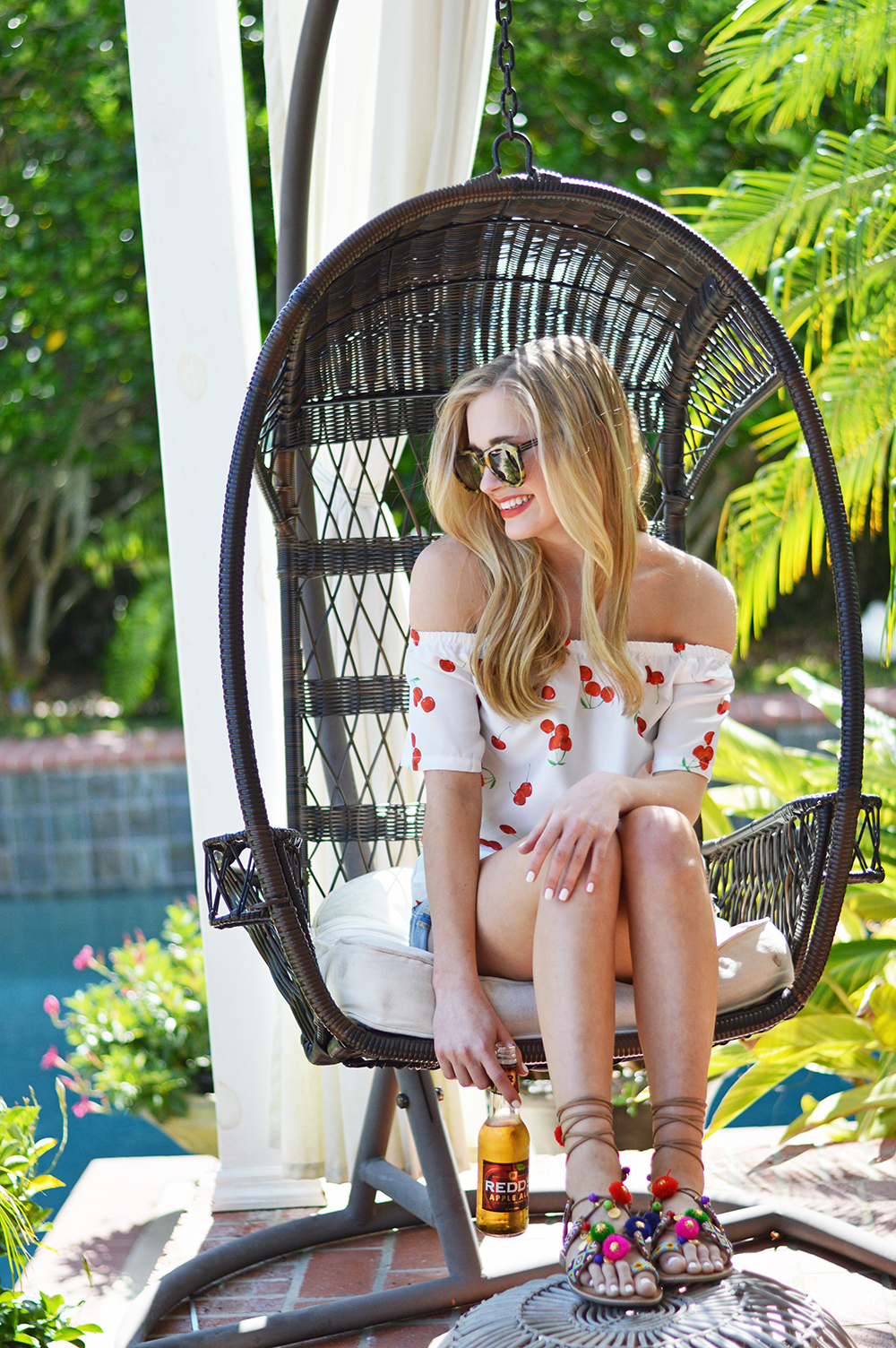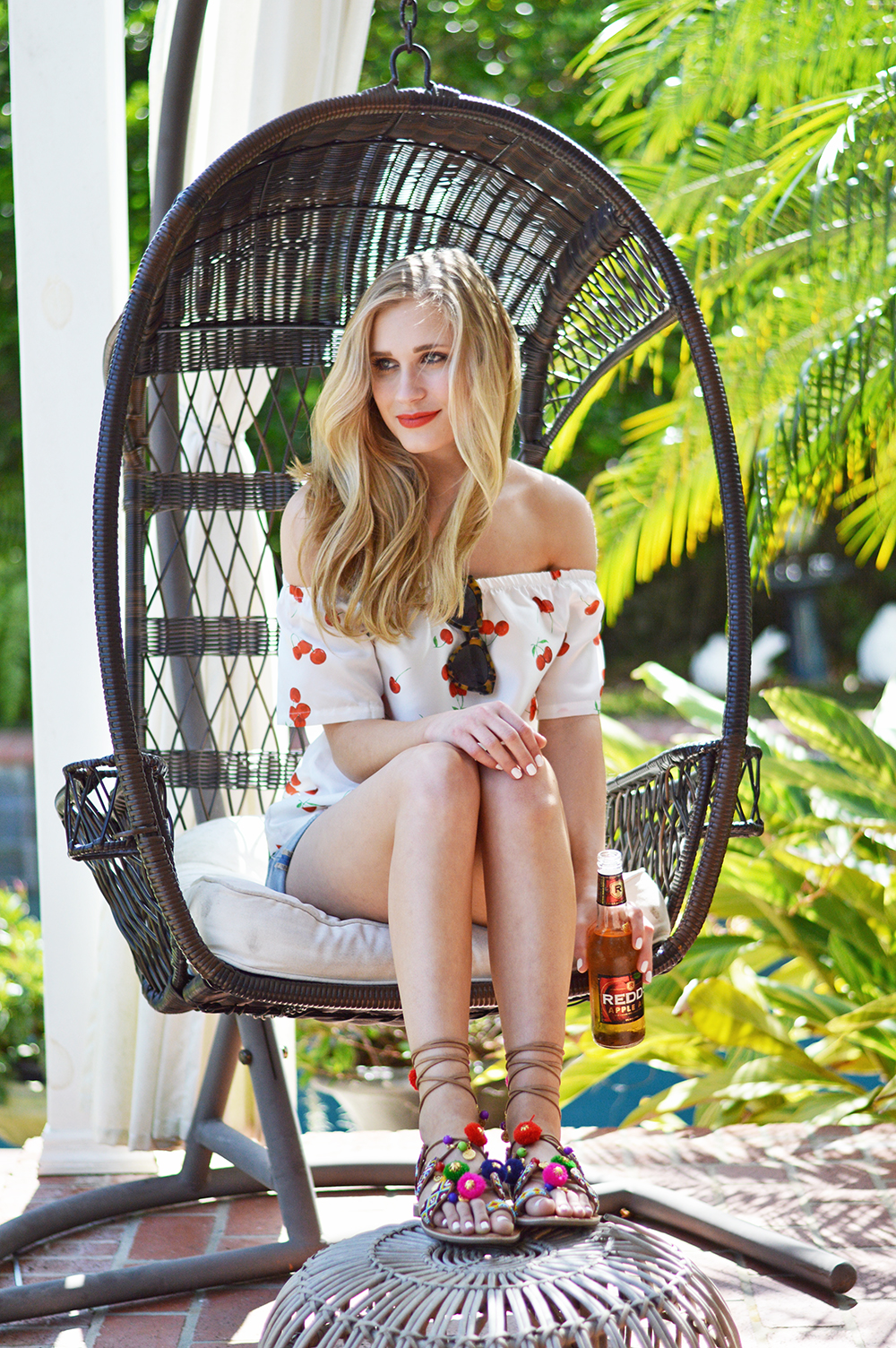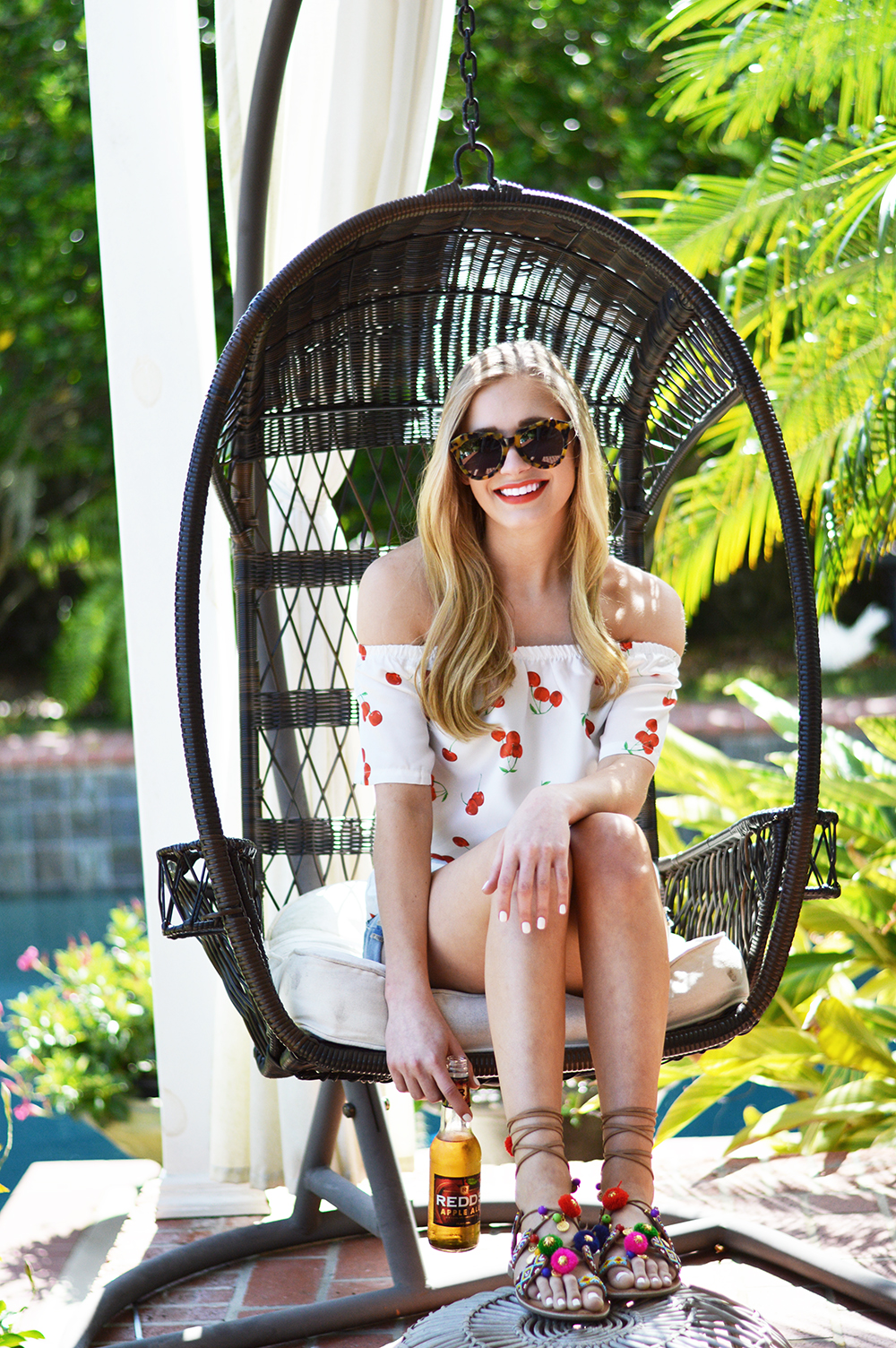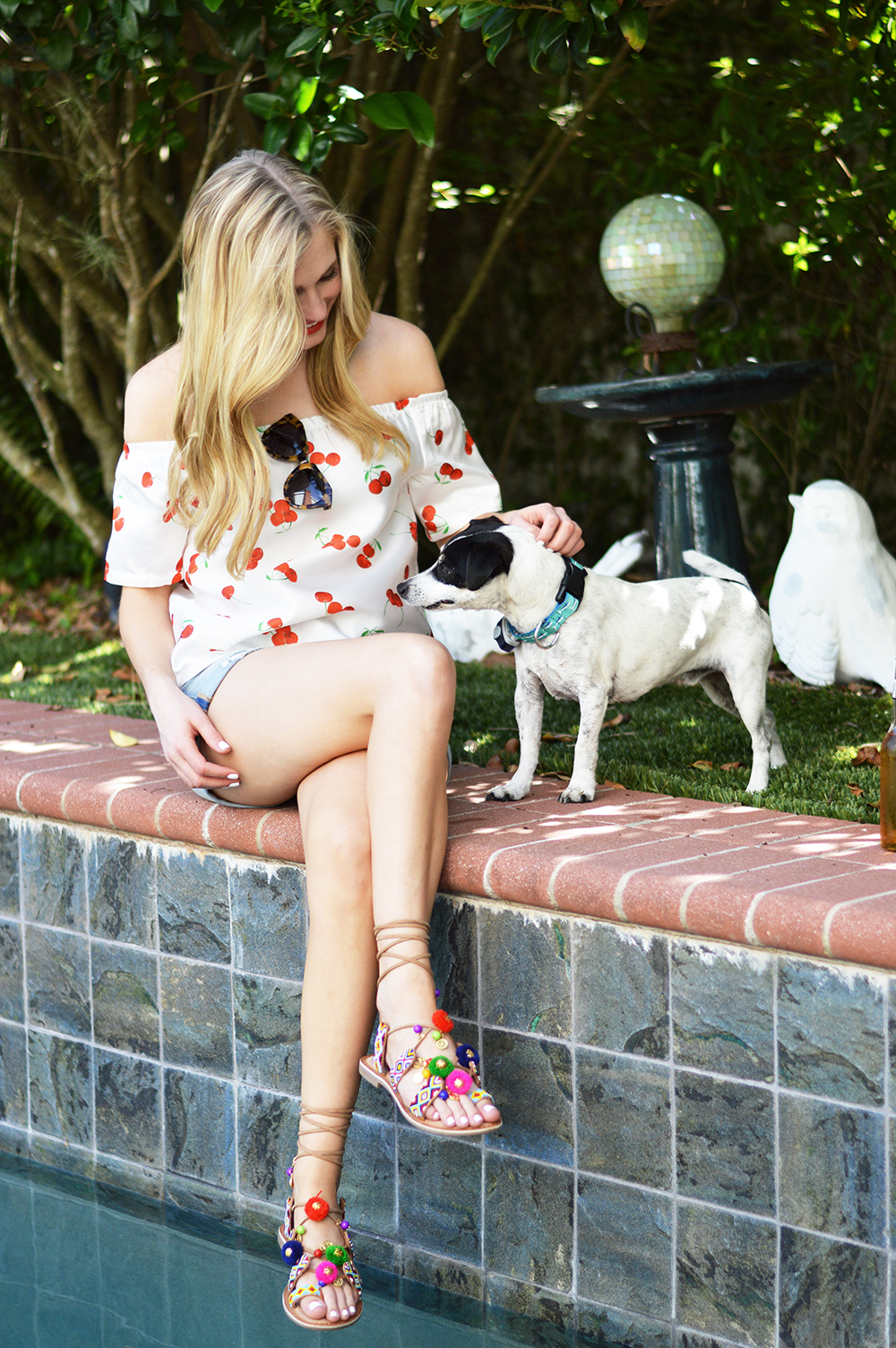 Top (love this and this) // Shorts // Sandals // Sunnies // Lipstick (color is Lady Danger) // Nail Polish
Happy 4th of July everyone!!! As you can see, I celebrated yesterday. Since I'm living in my hometown for now, I've been the go-to girl when it comes to dog-sitting, babysitting, you name it. I love it though. But, the dog in my last picture was actually being watched by my friend Kelci. His name is Bam and he is the sweetest, most adorable Jack Russell in the world (if you're reading this, sorry Barb)!
My whole outfit was kind of thrown together yesterday, but I actually did plan on wearing that top. I found it on this online shop that's owned by two sisters that design their own clothes—how cool is that!? The first time I visited their website, I was immediately sold. The fabric is really nice and it has a faint shine to it, which makes it even cuter. Most off the shoulder tops fit me kind of funny, but this one ended up fitting me perfectly! I love it! I'll probably end up getting it in another print and I may even get one of their dresses. (I really want the pink flamingo dress)
Now, on to my sandals…I have been eyeing these sandals for so long now. To give you a brief history on my love for these sandals—I first saw them on The Sweetest Thing Blog last summer. Only one brand made them and they were selling for about $250-$275, which was wayyyy too high for my college-girl budget. Fast forward to now—several brands make similar sandals and I finally found a brand that was affordable and looked almost identical to the originals. I finally got them as a birthday present to myself! When they came in the mail, I just about died over how comfy they were and how good-quality they were. I've obviously been wearing them every chance I get.
I got my shorts on sale at Nordstrom and I already had my lipstick. My toe nail polish color is new from Essie! It's called Coconut Cove, and I'm loving it! Also, side note for those of you that have been asking, I do my own nails. I am licensed in the state of Florida, so I have my own gel polishes and whatnot. I've been meaning to record a nail tutorial and I promise I will as soon as I can figure out how to work the video on my DSLR!
I hope you all are having a fantastic, but safe, 4th of July weekend! I'm off to enjoy the rest of my day to do school work and then watch fireworks!