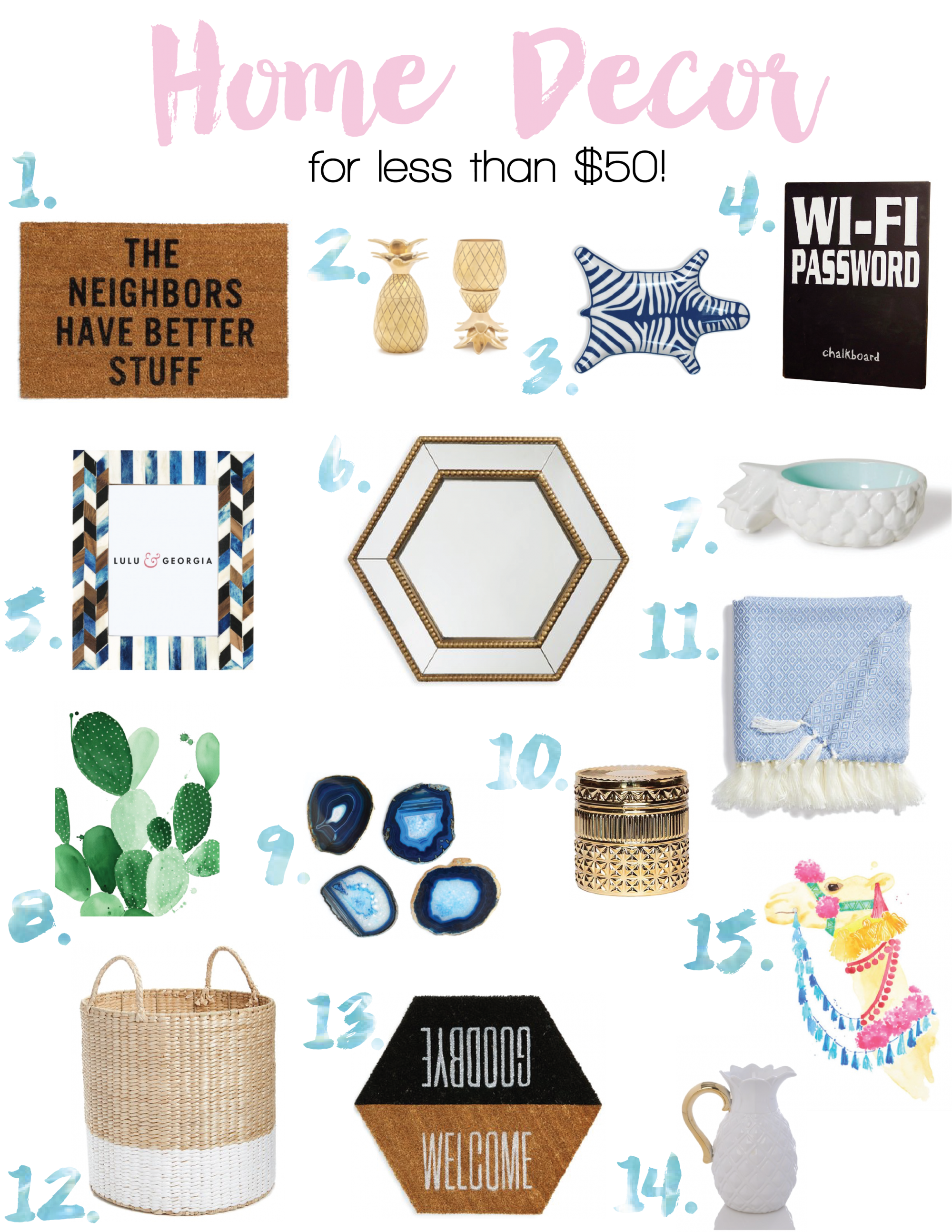 1. Neighbors Doormat
2. Pineapple Shot Glasses
3. Jonathan Adler Zebra Jewelry Dish
4. Wifi Password Chalkboard
5. Geometric Picture Frame
6. Gold Hexagon Mirror
7. Pineapple Dish
8. Watercolor Cactus Print
9. Blue Agate Coasters
10. Capri Blue Candle
11. Blue Throw Blanket
12. Straw Basket
13. Welcome/Goodbye Doormat
14. Pineapple Pitcher
15. Watercolor Camel Print
I feel like these days, I'm always searching for home decor. Since I'm still in college, I'm always looking for sales or good deals. Ryan and I moved in almost a month ago and we still aren't done unpacking! I mean, we have a crap room—a room that we put everything in that didn't have a place yet. I tell you this because I really think that everyone has a crap room…or a closet, even a drawer. Hopefully I can slowly sift through our crap room and turn it into a fabulous guest room or office for Ryan. I am working on my own home office, so shopping for affordable decor has been a daily task for me.
Where do all of you shop for cute, affordable home decor? I would love to know if there are any websites that I don't already know about!