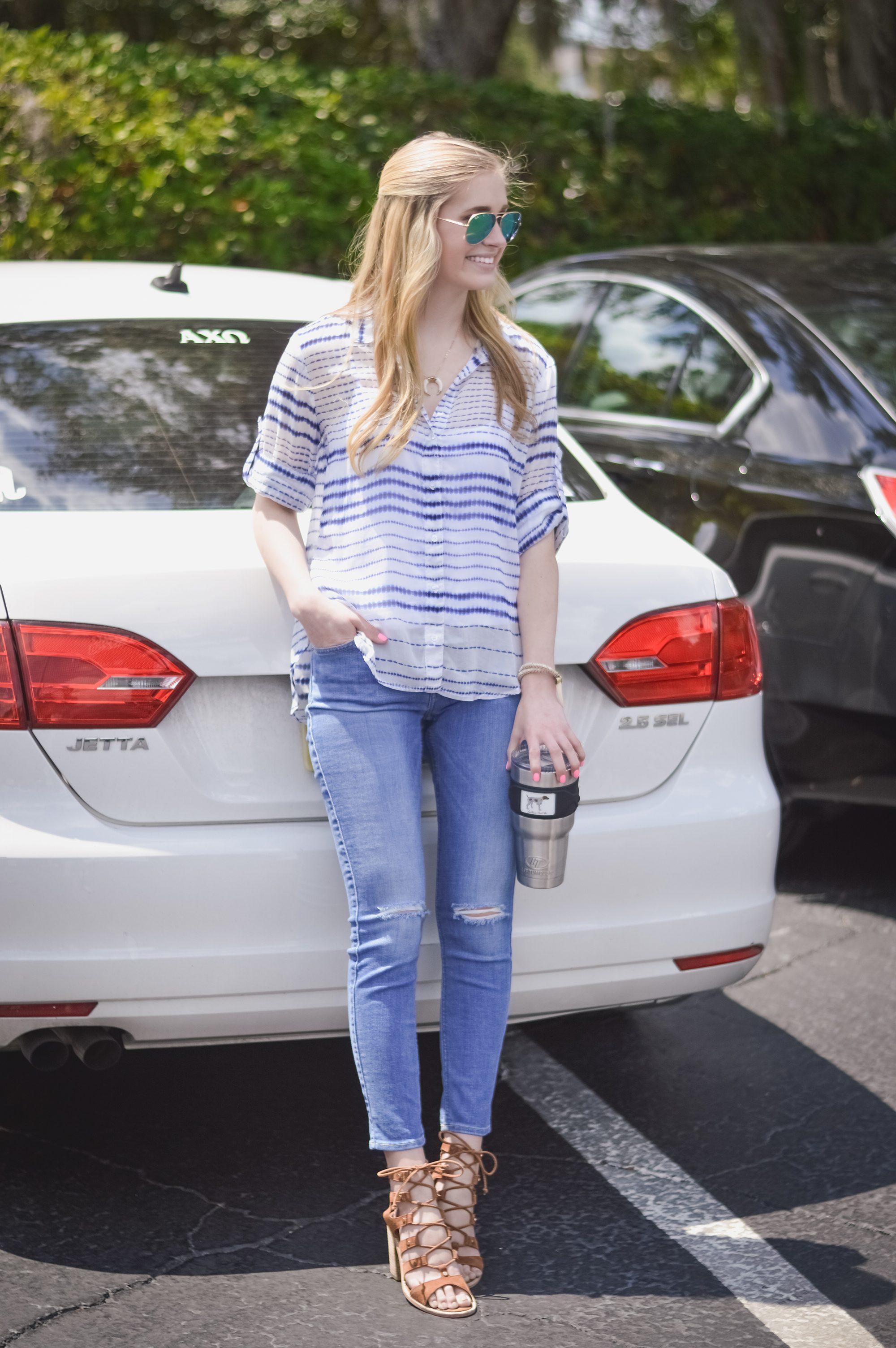 Top (similar) // Denim (similar) // Sunnies // Sandals

This look is part of the reason why I love my job. I get to look at and try on pretty clothes all day! We recently got in this super cute button down in store from Bella Dahl. I am in love with it — to say the least. First of all, everyone looks good in blue. Secondly, you can't go away for a summer weekend without a white button down. These clothes are great quality and they definitely take the everyday tee to a whole new level. They are known for their plain, but staple pieces. You go BD, you go! I can't tell you how often people walk into the store and go straight to our Bella Dahl rack. It happens almost everyday. Also, if you like the jewelry I'm wearing or the tumbler in my hand, we have those in store!
I also wanted to use this post to announce that I finally made the decision to switch to WordPress! This decision was definitely a hard one because I was terrified of change and I was also scared that I would lost all of my blog content. Luckily, I managed to keep everything in place! I will update more on my switch and how I like it as the month progresses. As of right now, I'm pretty happy with it!
But, my blog switch is not what we're here for, right? Let's get back to business.
Everyone wants to know what to wear on a spontaneous weekend getaway. What if you're going to the beach? Or on a road trip? As long as you have a few summer staples in your closet, you'll be good to go.
Let's talk about the basics