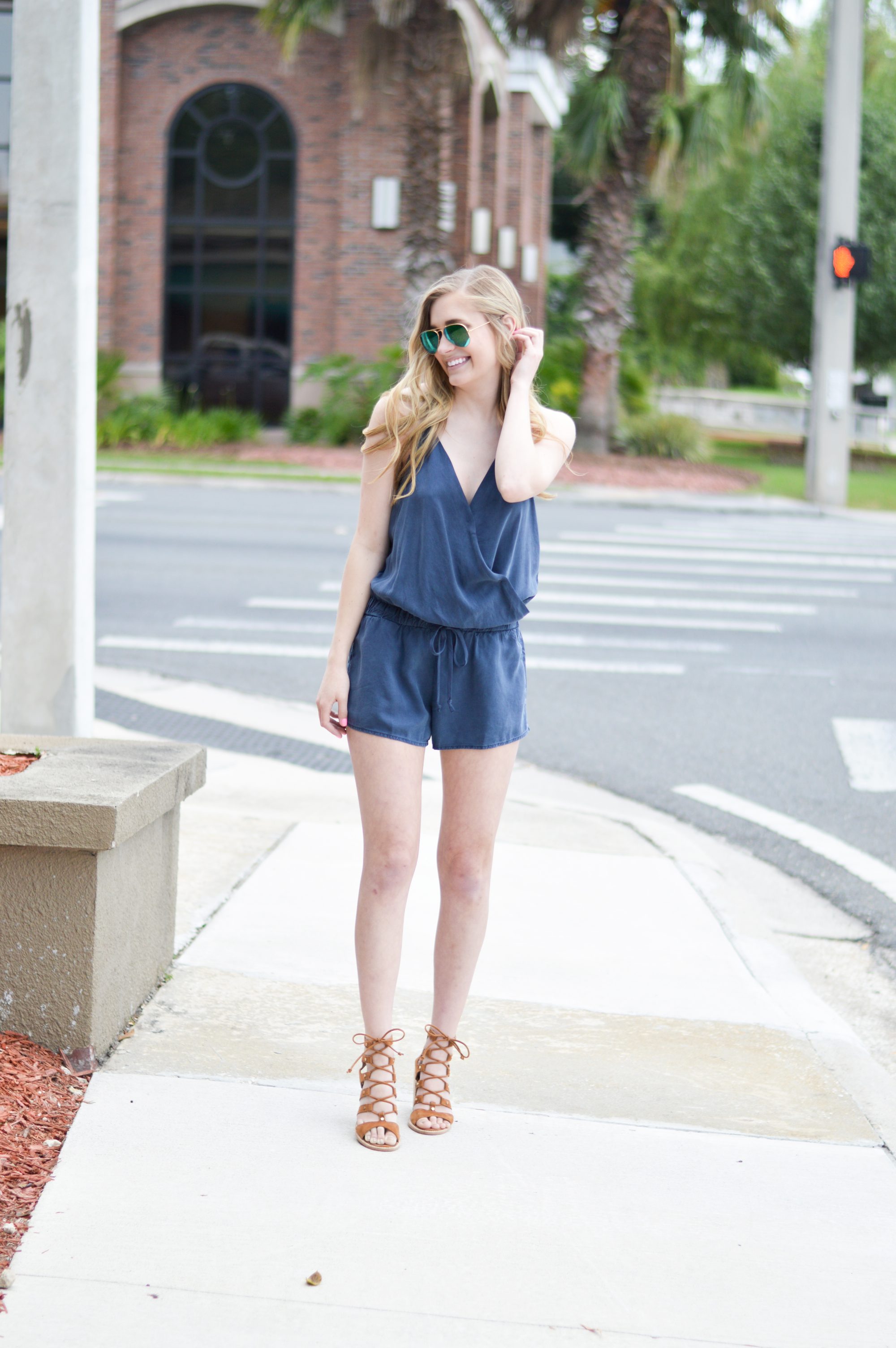 Romper (similar) // Sandals // Sunnies
Heads up locals! This super cute romper just hit the racks at Her Kloset TODAY — and there are only two left! Good news is, if we don't have your size, we can order it for you!
For those of you that don't live in town, I linked the same romper in a different color as well as another one made by the same brand.
Also, good news y'all! Me and Ryan finally found a house! It's about time! I was starting to get really worried, but we will be living close to family and friends so it should be fun. I usually hate moving, but I'm kind of excited! I'll be able to have a room that I can turn into an office, which will be so fun to design and decorate. I'm the most excited about that. I'll be making so many trips to Home Goods if you're catchin' my drift. I really need to not shop there — I always come back with things I don't need. Does anyone else have this problem? If y'all have any advice or places I should go to get furniture/decor, let me know in the comments below!
I wanted to pair this romper with my typical strappy sandals, but hey — 
they're really comfortable.
 Which means, you need them too! But really, if you want to help a girl out, you should check out my online store where I sell prints, stationery, etc. 
www.styelledcreative.com
I hope you all are having a great start to your summer! I'll be slaving away, moving!