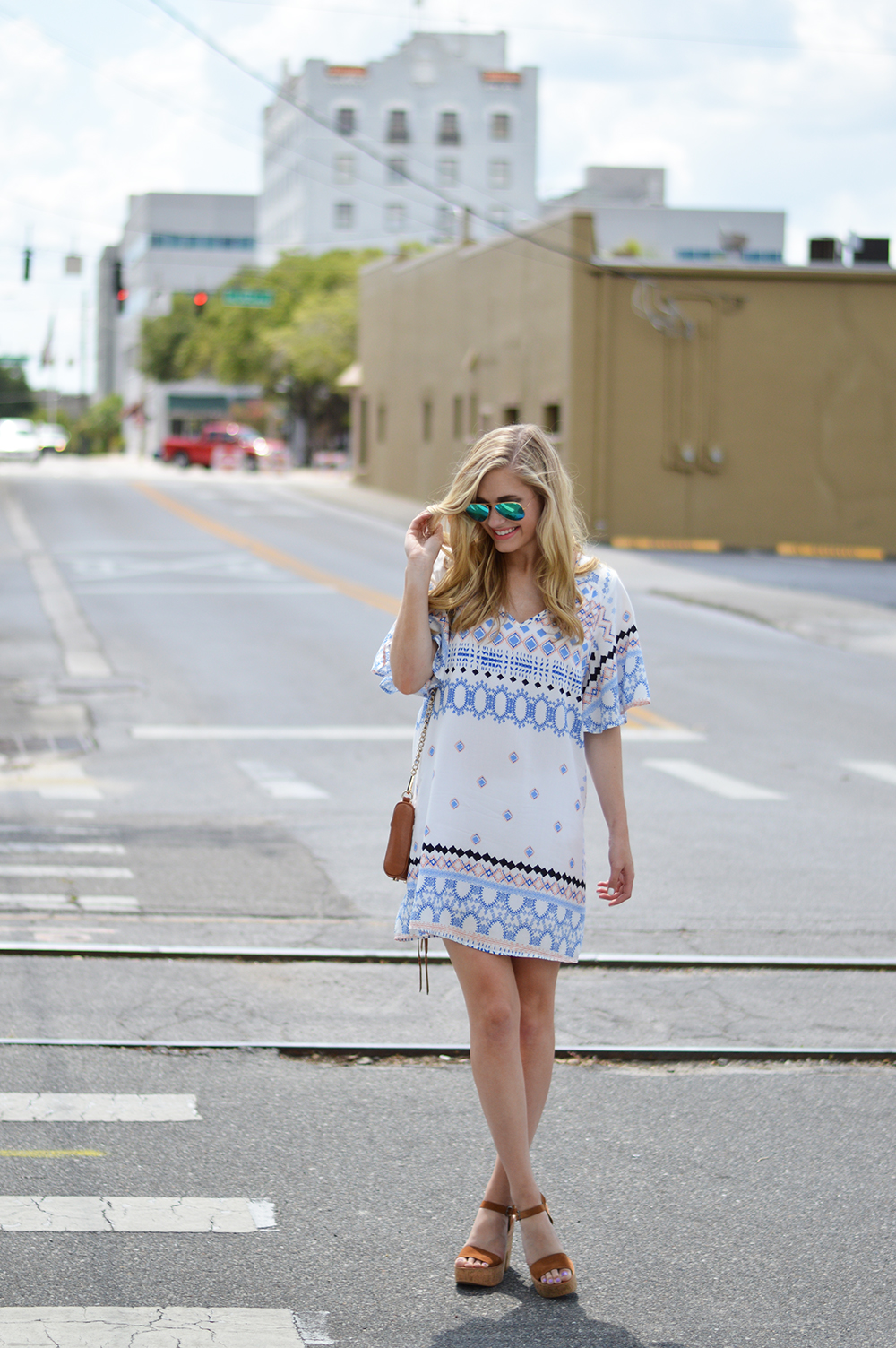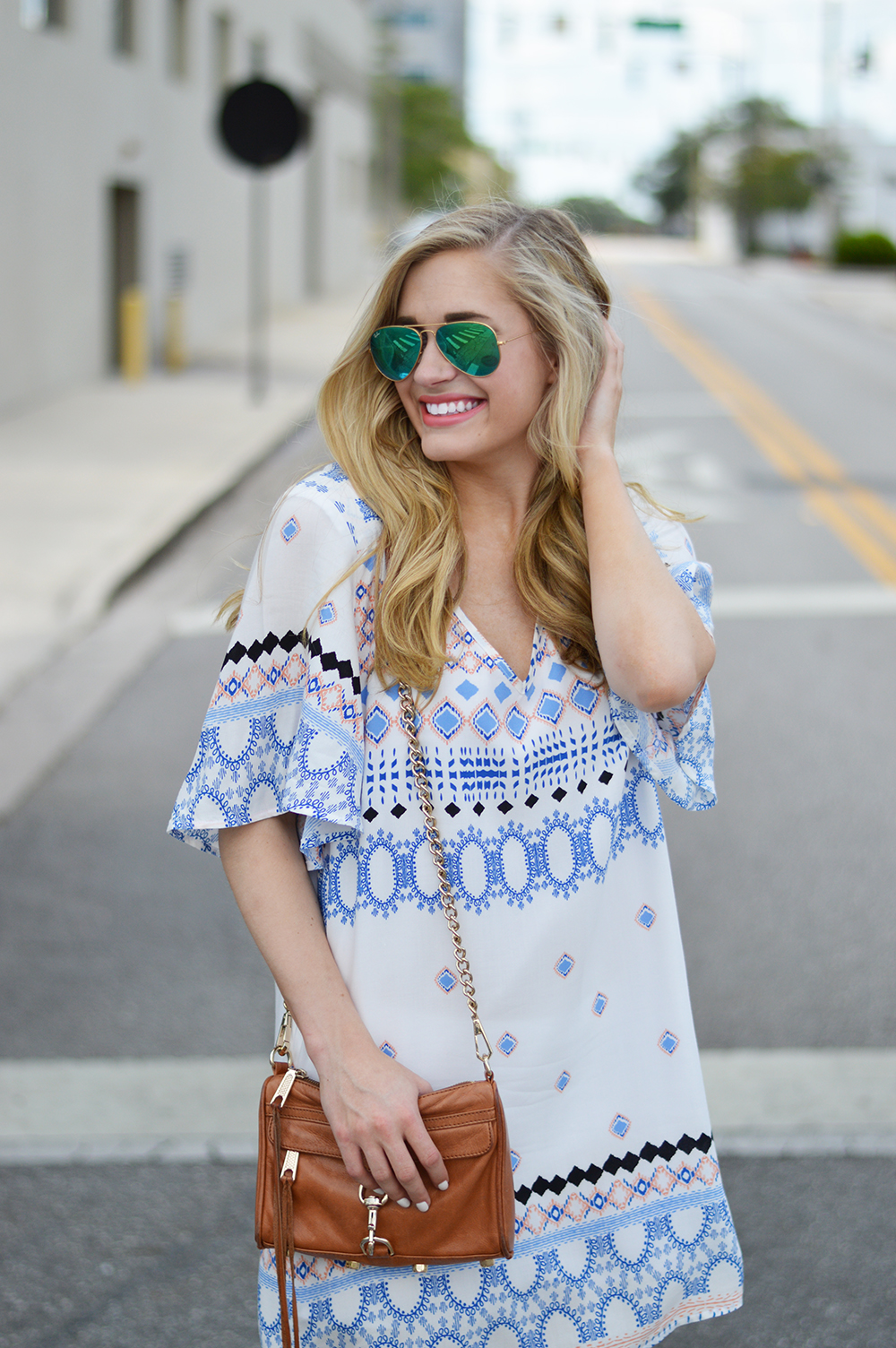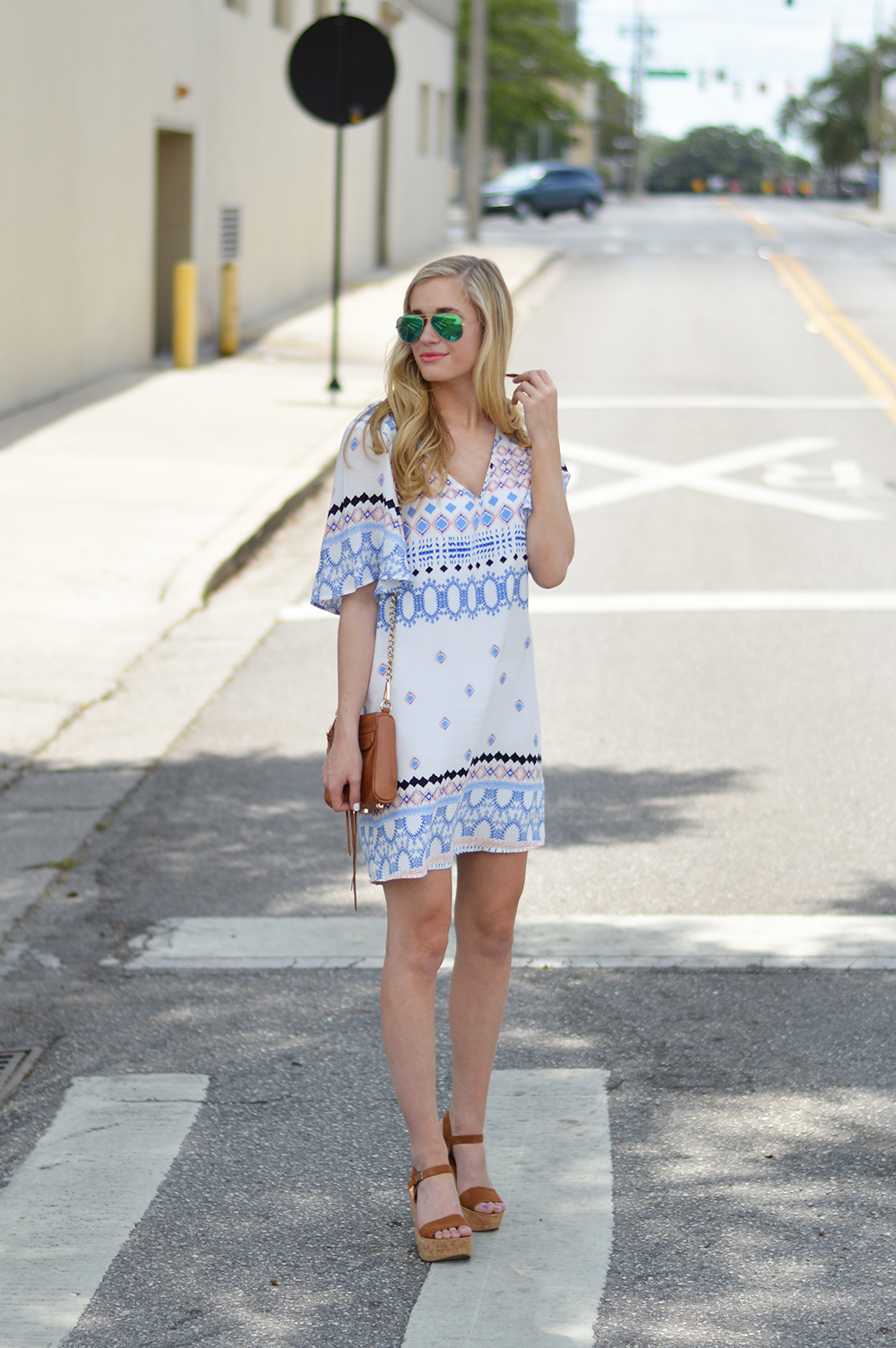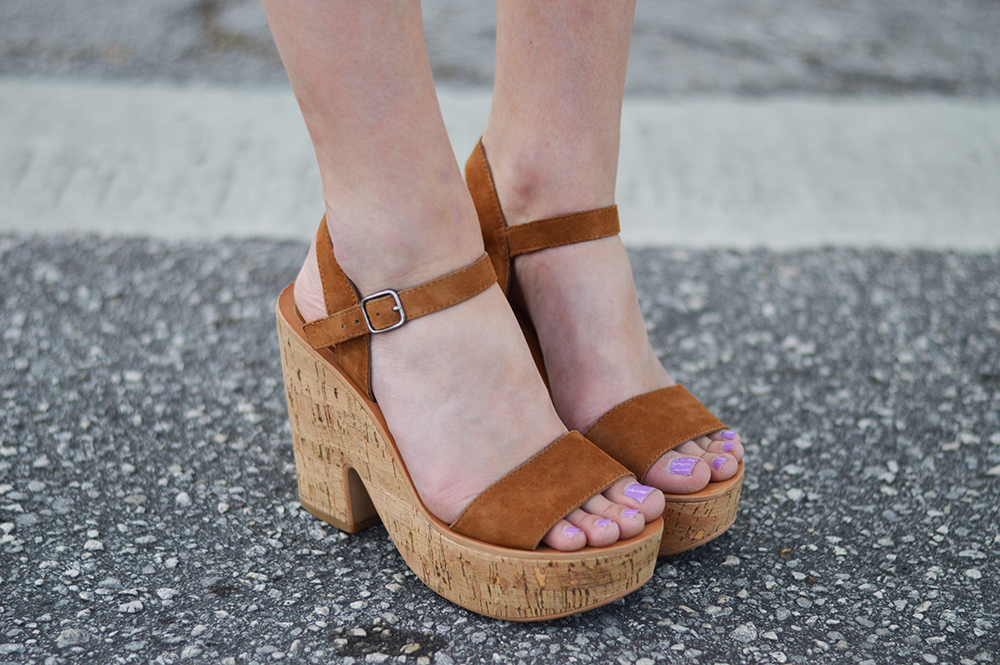 Dress isn't available yet (similar) // Bag // Sunnies // Sandals
Ah!! I am so sad I couldn't find this dress online for y'all. The good thing is, if you really love it, you can call the store that I work at and have it shipped directly to you!!! Yay!
I must say, I have been loving prints lately. When I first saw this dress in the store, I just about died. It has all things I love—bell sleeves (that are short), a cute print that's not overbearing and it's lined underneath! How convenient is that!? I still wore a slip for extra coverage, but this dress is so comfortable. It's the perfect everyday dress.
I got my shoes from Nordstrom when they were having a sale and, I must say, I love them. The strap was kind of rubbing the back of my ankle on the first day, but once I broke them in I loved them. They are super easy to walk in and they make my legs look long without having to wear 5″ platform heels! Lol!
I've had my bag for about three years now. It never gets old. I love it and it's such a versatile color. There are always shoes that match it and it's so easy to just grab it and go. It's also a perfect day-to-night bag.
I won't lie to you, taking these photos was miserable. It was 93 degrees with NO breeze what-so-ever. Basically, I was baking in the heat. Anyway, since I couldn't find this exact dress online, I linked some similar print dresses that I like! P.S. I'm sorry I haven't updated the blog in a while. It gets a little crazy during the summer, especially since I had to finish my Summer A classes last week. Things are settling down now, so hopefully I'll be able to get back into a good routine!