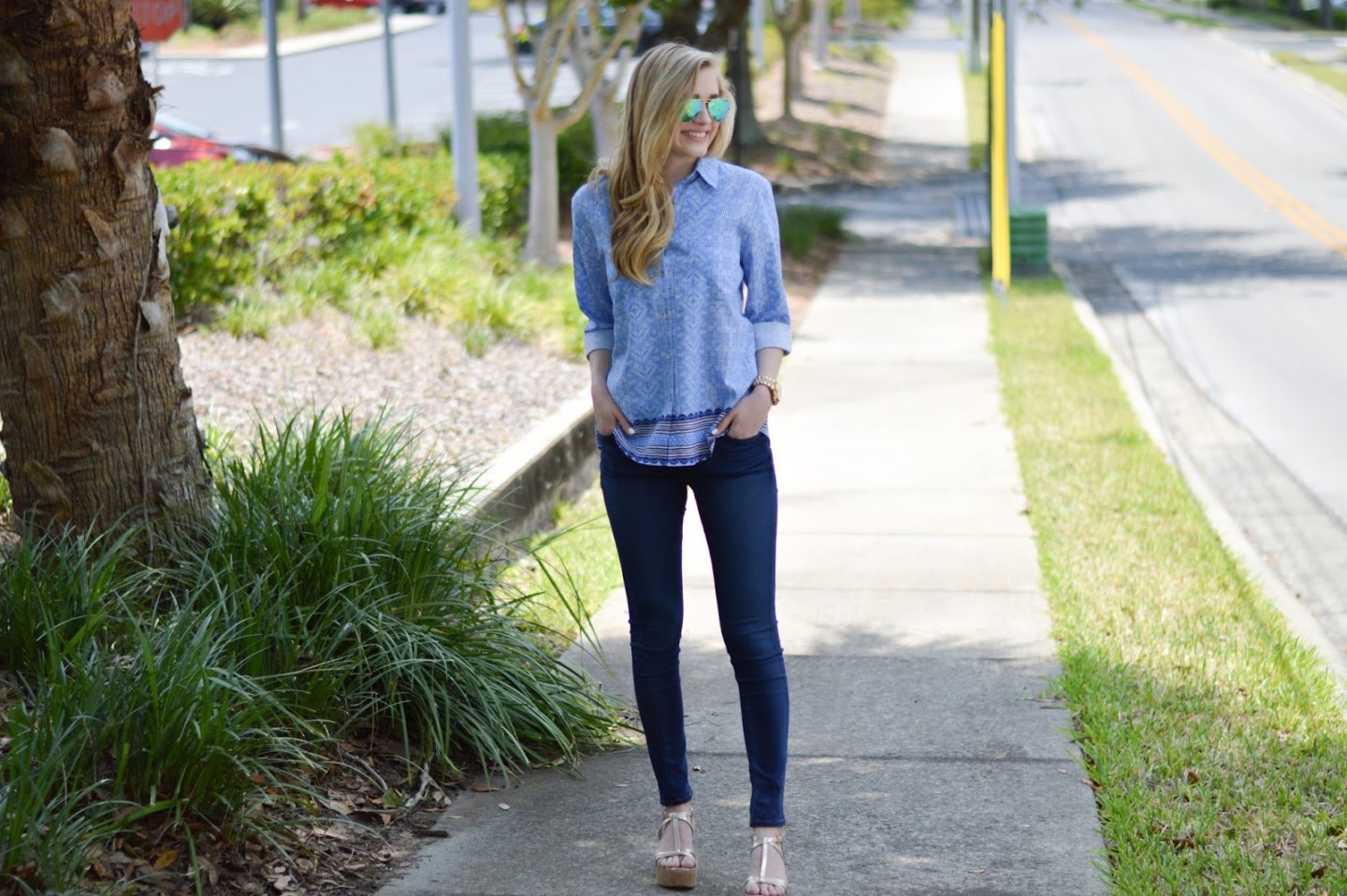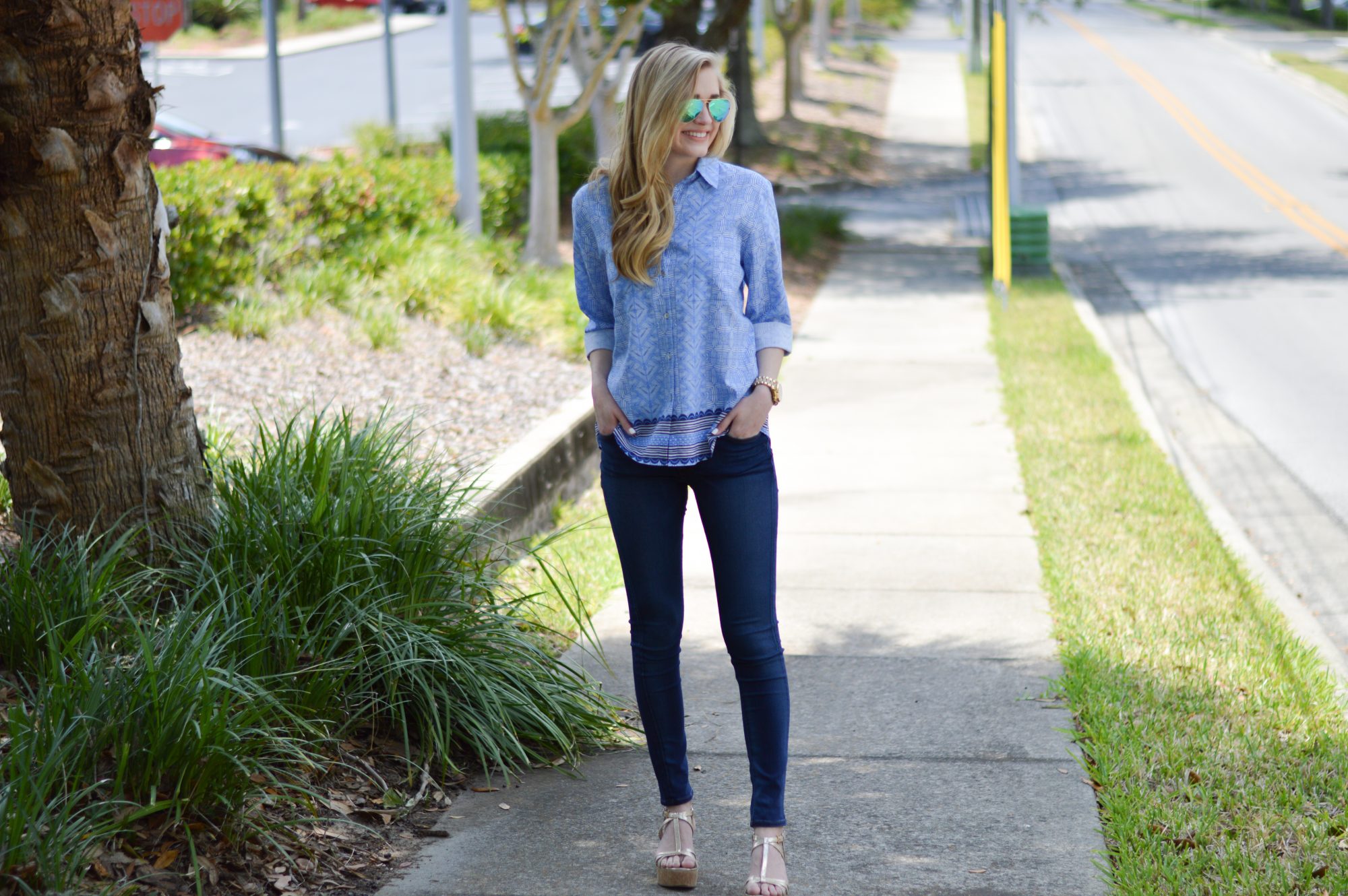 Just a little disclaimer, this blog post might be long! First things first, I started my summer semester…
ugh, as if!
But, the good news is – I started a little online graphic design shop where I sell stationery, prints, accessories and other small items. If you're interested, you can access my shop through
this link
.
I wanted to save this outfit to announce that I'll be partnering with
Tangerine NYC
 to bring another outfit post to my blog, yay! I just love
Tangerine
. It's definitely one of my new favorite clothing brands. This top I have on is
so
soft and extremely lightweight. I have been loving summer prints lately and this blue color is just what I've been looking for. This top is from their new cotton line and the colors are so bright and fun for summer! I am wearing a size small and it fits true to size. If you're in my area, you can get this top at
Her Kloset
, but if you aren't, you can get a dress with this same print on the
Tangerine
 website.
So far, Ryan and I have had no luck in finding a new place to live. We've looked at a few homes, a few rentals…you know how it goes. I found a home that I'm completely obsessed with, but it just doesn't seem practical right now. I think we both would like it if I could graduate before buying a home. (If you're reading this and you live in slo-cala…email me if you know of any homes for rent in the SE area,
styelled@gmail.com)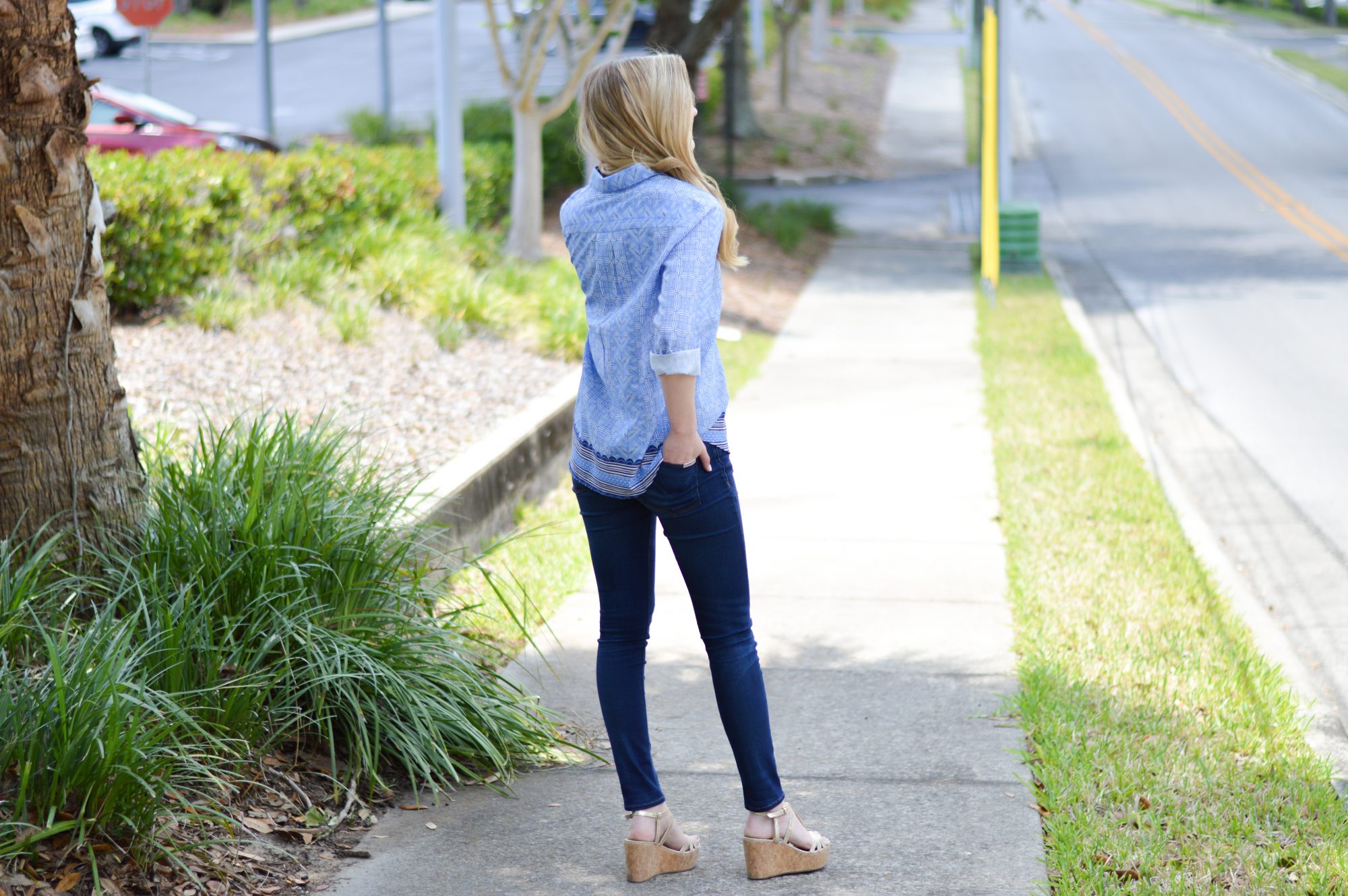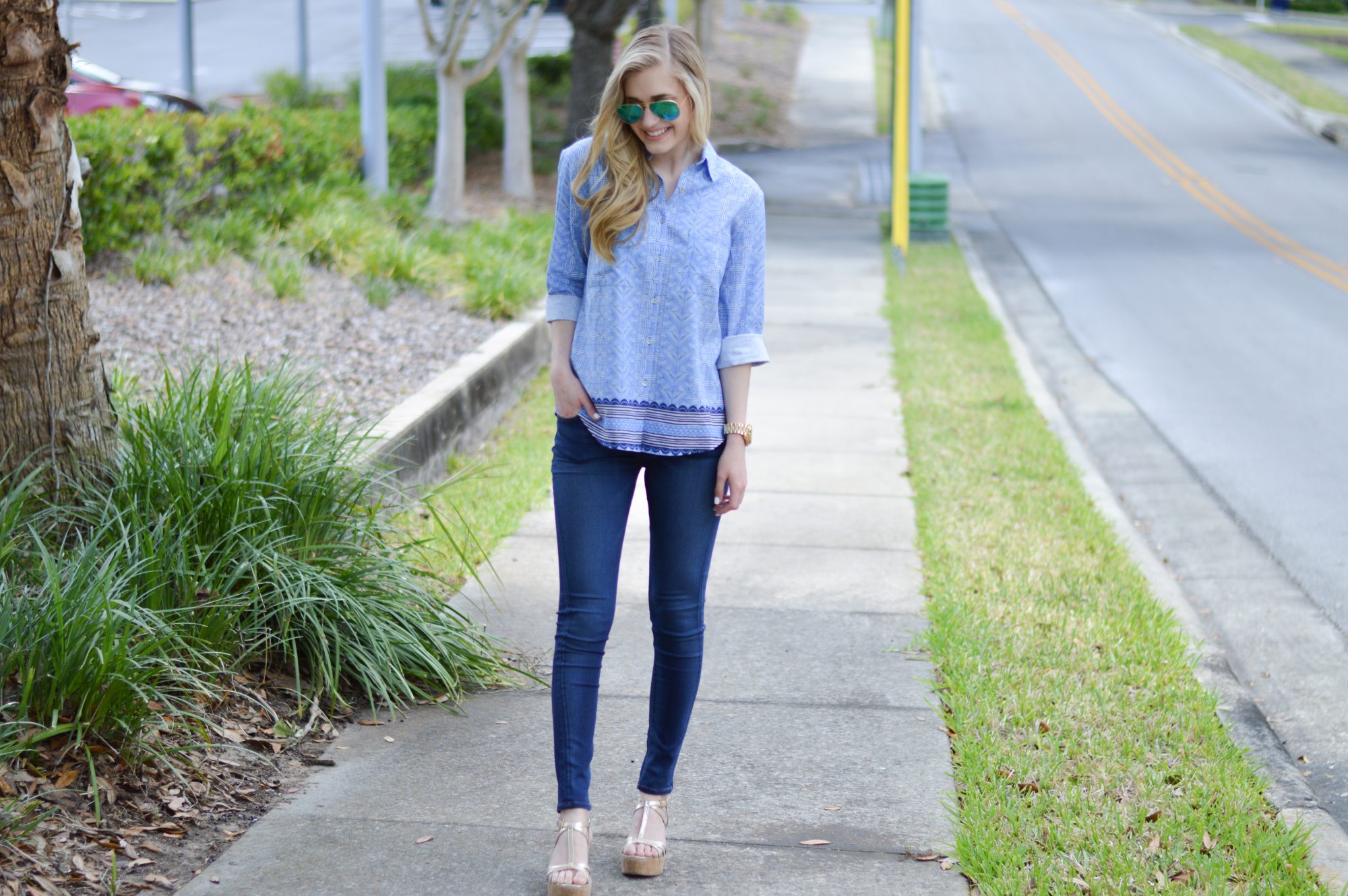 Lastly, I am so sorry I haven't been posting as much lately.
As you can tell from reading this, I've been a little busy with my summer
semester starting and looking for places to live. I am hoping that things will
begin to settle down pretty soon here. I don't know how much longer I can take
the stress! Lord help me!