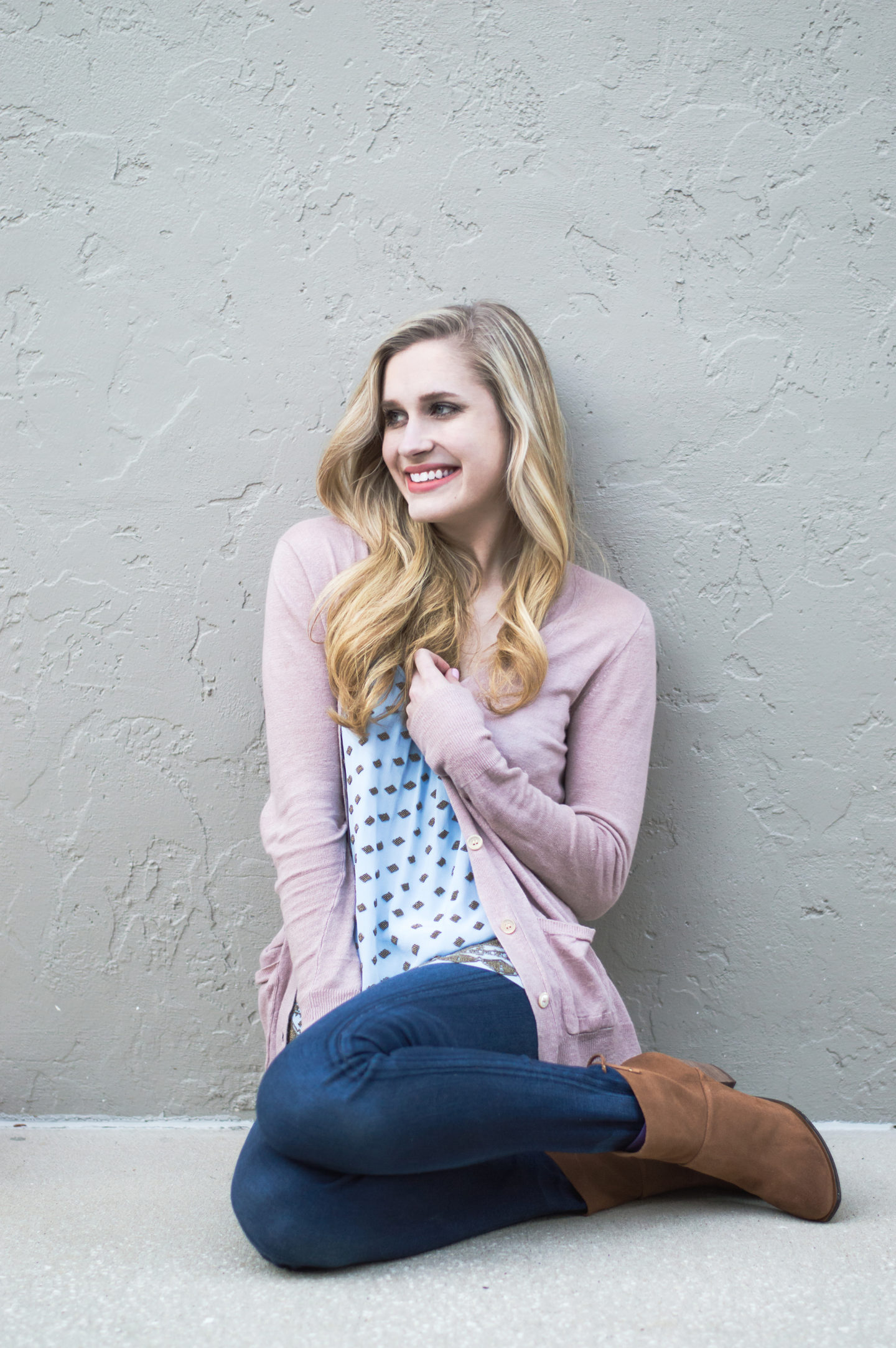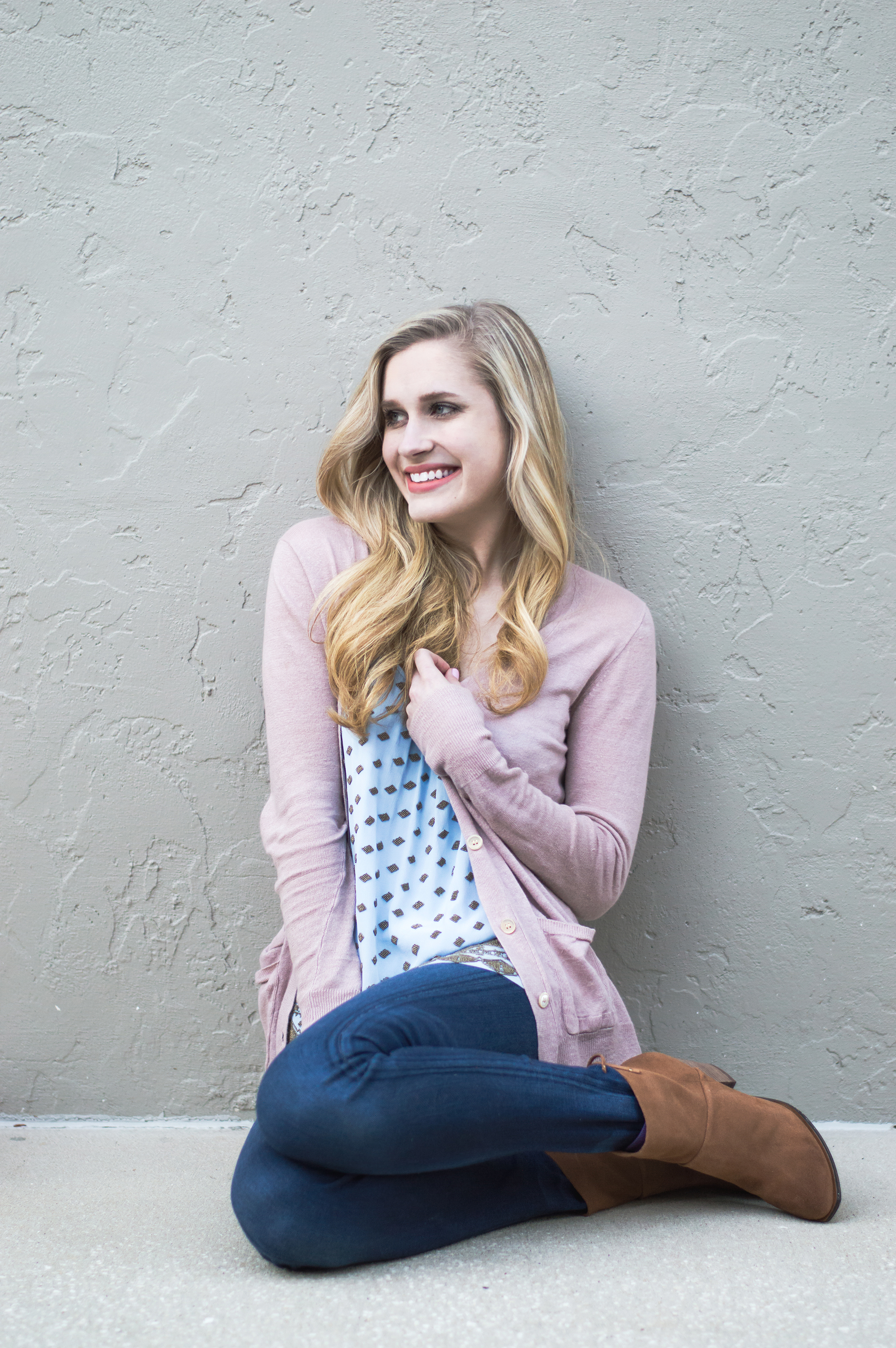 TANK: Tangerine NYC (similar) | DENIM: Hudson | SWEATER: Old (similar) | BOOTIES: Chinese Laundry | SUNNIES: Karen Walker
Tangerine NYC Takes on Pastel, Beads and Silk!
I have always loved Tangerine NYC, mainly because of their seamless quality and design. This pastel blue tank is completely hand-beaded and made out of silk! The thing I like about this top is that I can wear it with a cardigan, jeans and booties or I can dress it down in the summer with shorts and sandals! Conveniently, blue is a transitional color that you can wear during every season!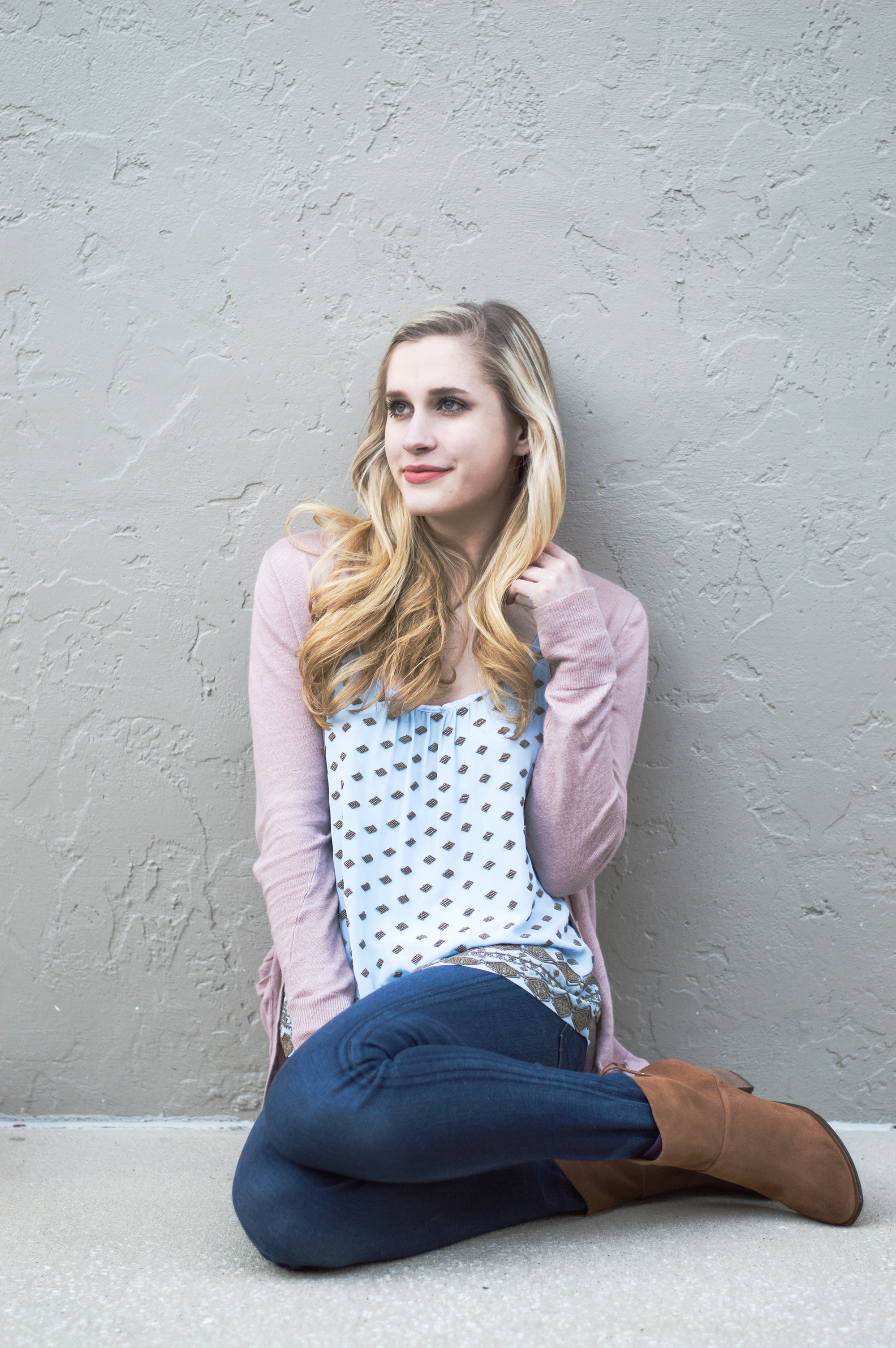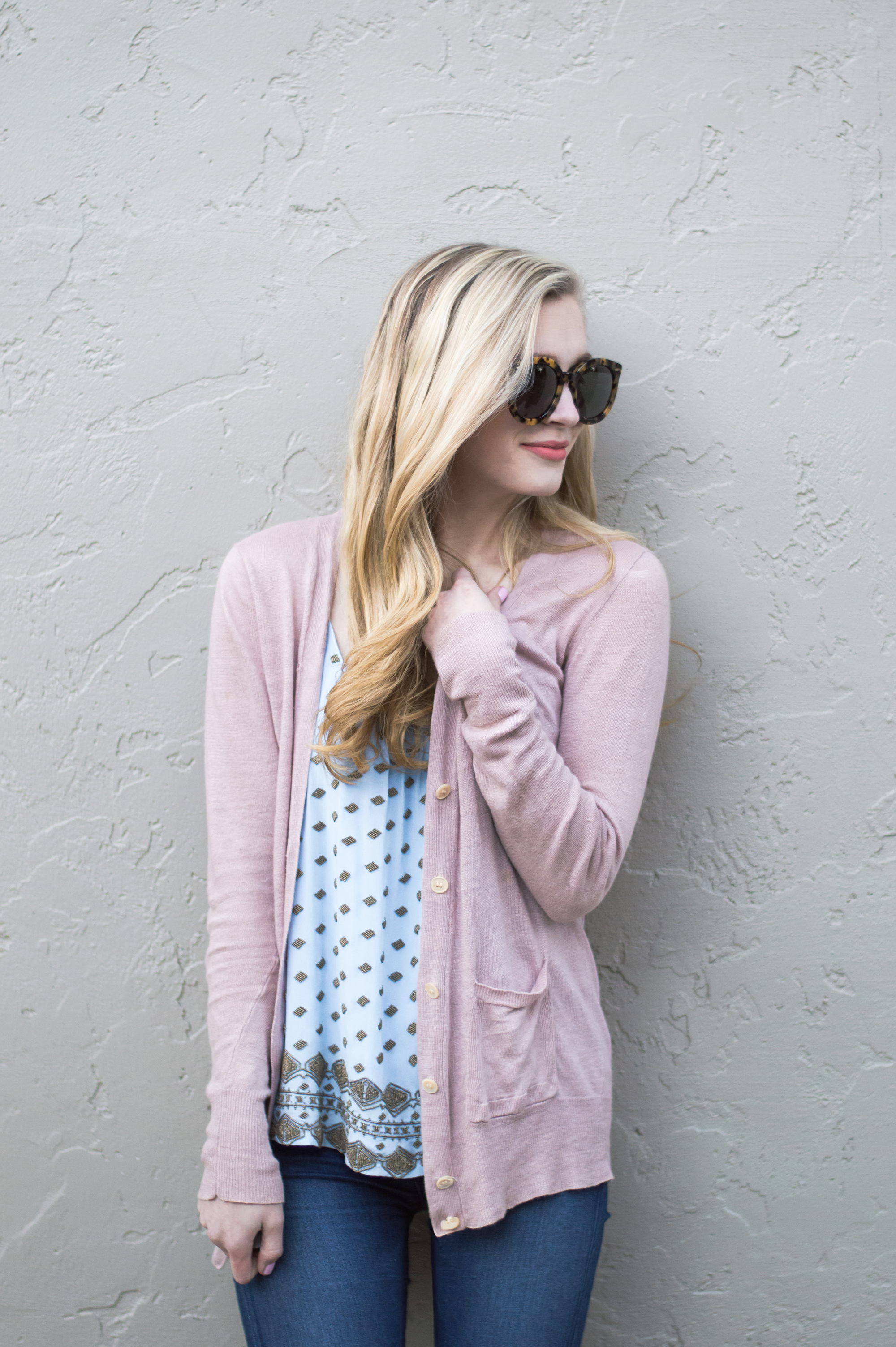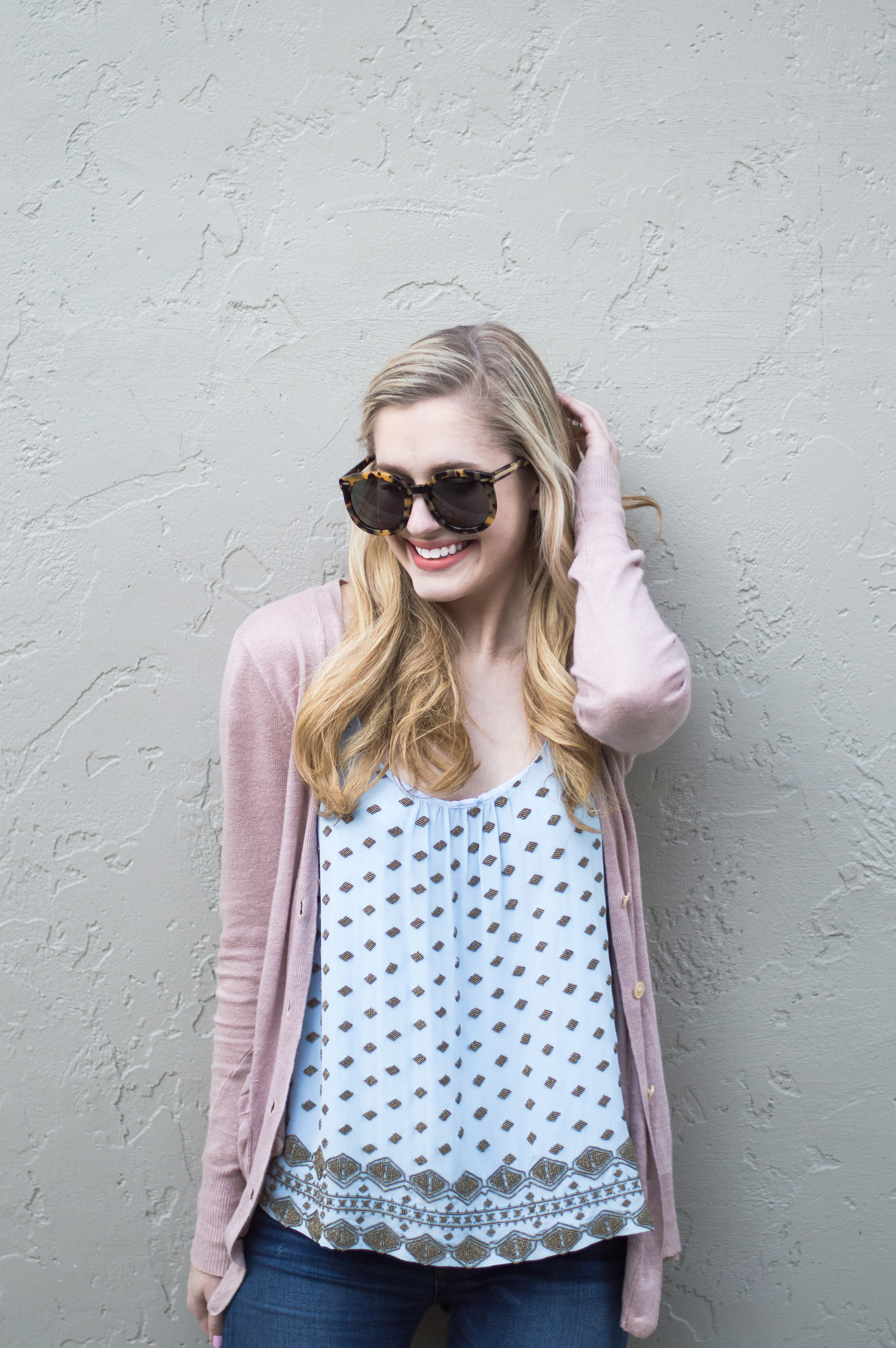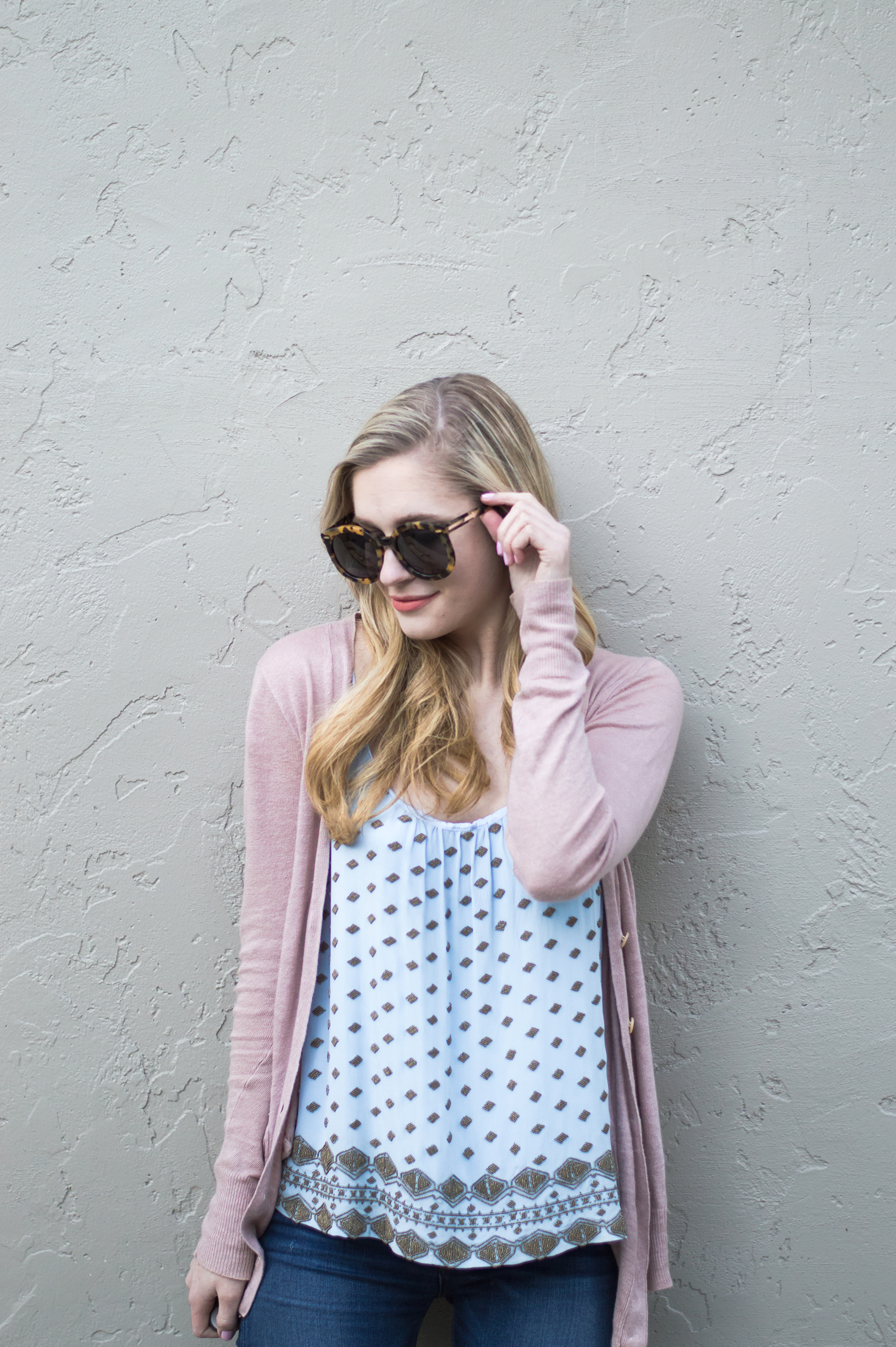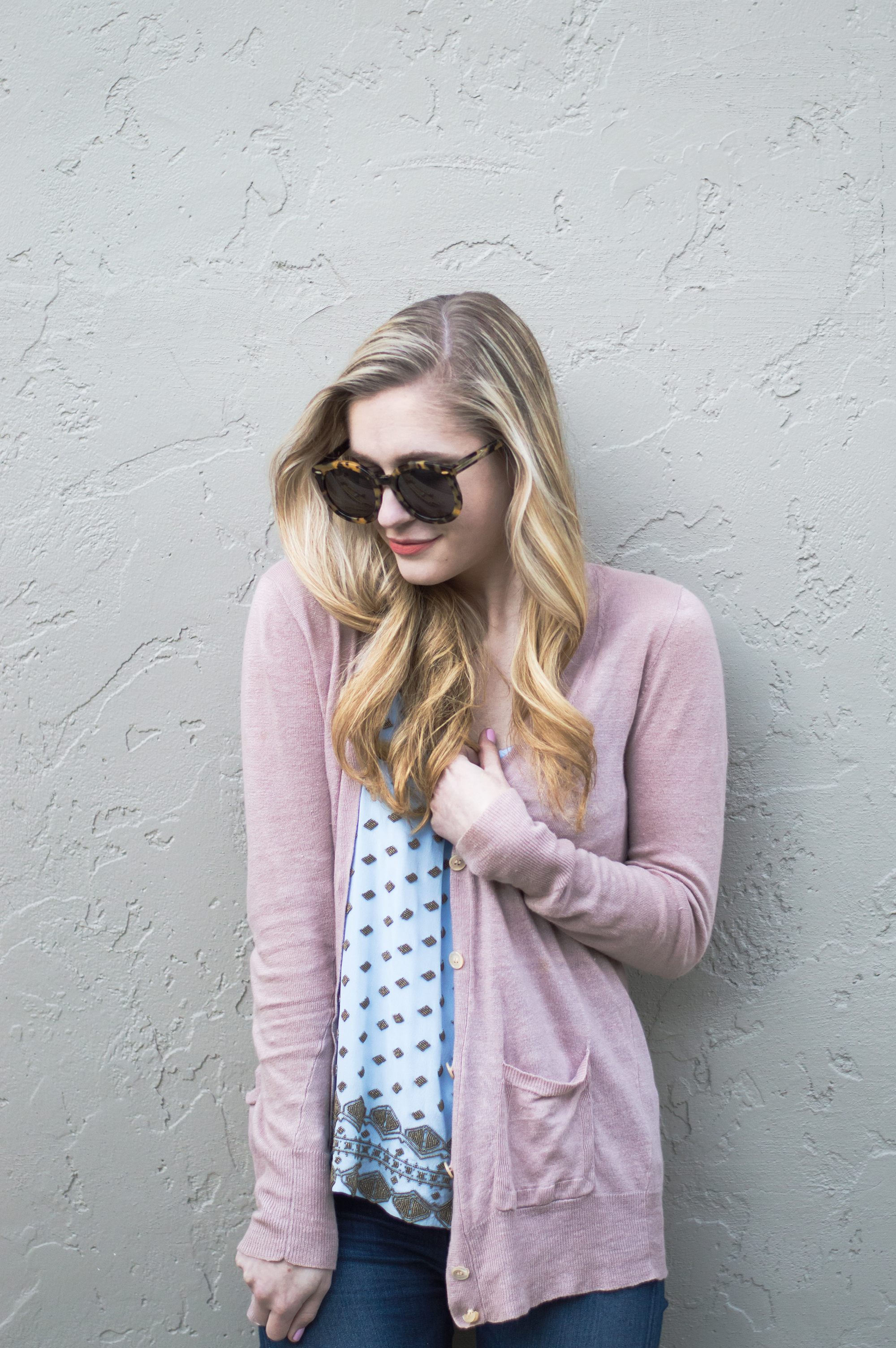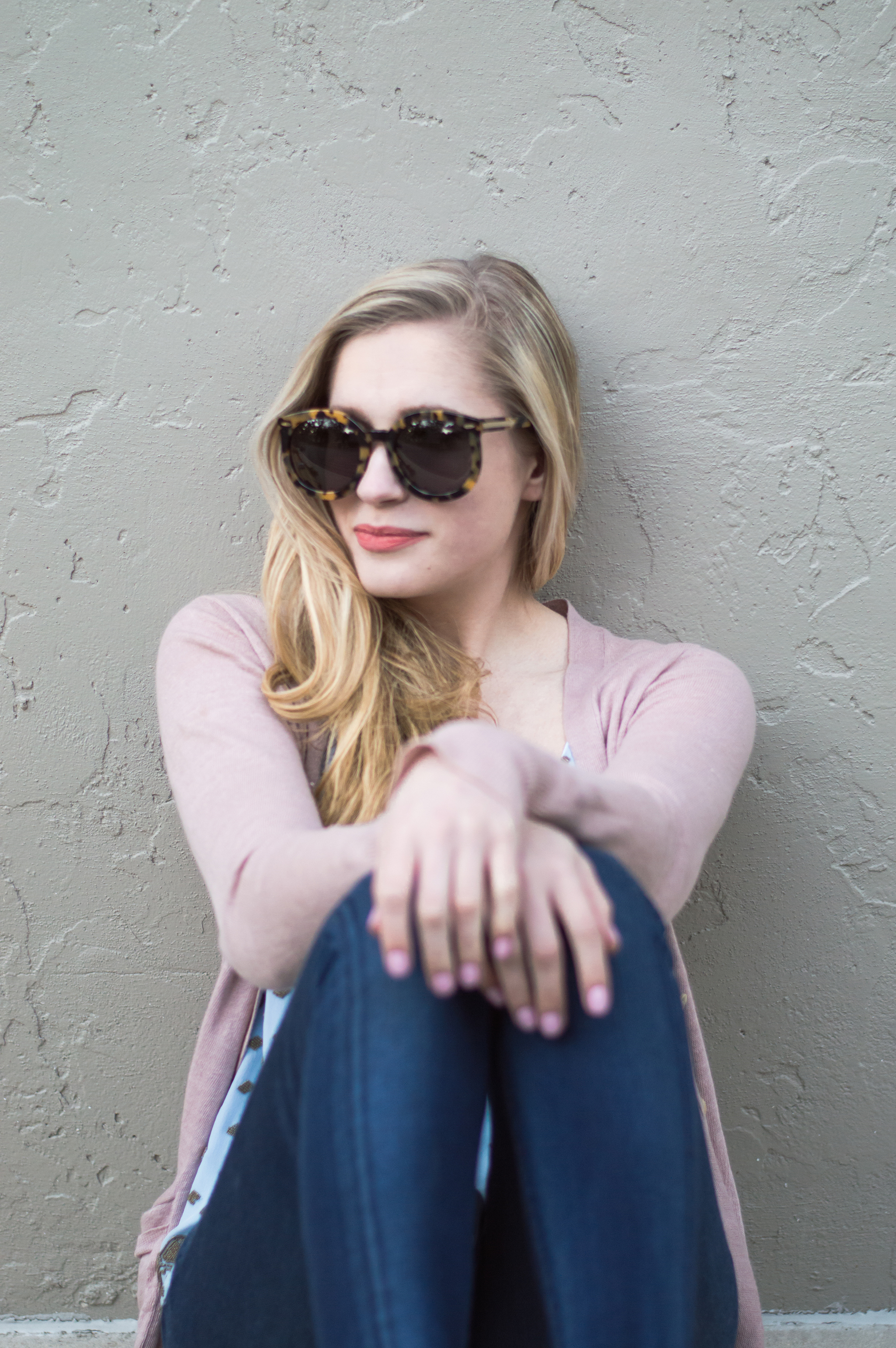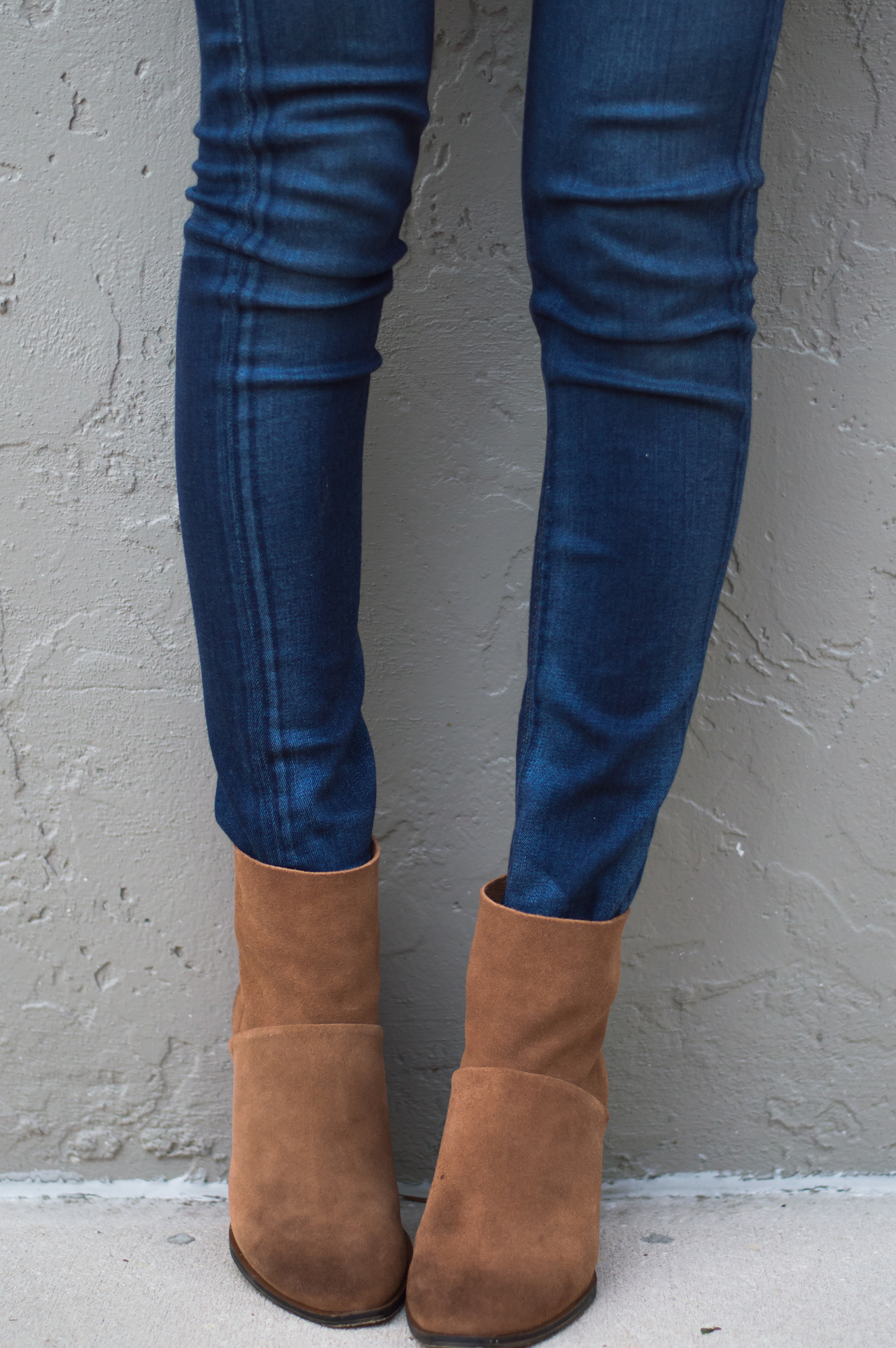 It Feels like I Haven't Blogged in FOREVER
Really, I think it's only been about a week, but it seems like a lifetime! I made a promise to myself that I would blog more in 2017, and so far—I've kept that promise. I don't plan on breaking it! Sometimes it's hard because sometimes there's just not enough time in the day or I just have other things going on. Whenever I feel stressed or overwhelmed, I just have to remind myself that everybody has stuff going on and I'm not the only one.
Thankfully, the cool thing about blogging is meeting new people and forming new partnerships. I've developed such a bond with Tangerine NYC and I truly love their clothing. Also, everyone that works for them is so kind and helpful and to me—that makes all the difference. If the quality is good and the customer service is good, then I'm happy.
In Other News
You guys—my brother is getting married in March! This is so unreal. I remember when he got engaged last New Year's Eve. I was so thankful that I got to be there and witness such a heartfelt moment. It's so crazy that his wedding is right around the corner. I will have to invest in some serious waterproof mascara because I will definitely be shedding the tears!
Lastly, has everyone been keeping up with The Bachelor? This season is so crazy. I almost can't stand to watch it anymore. Whatever happened to the real dates and the real love?! I remember when this show used to actually mean something. Now, it seems like everything that happens is just for ratings. Regardless, I think I speak for everyone when I say—it's a guilty pleasure. I can't, not watch!