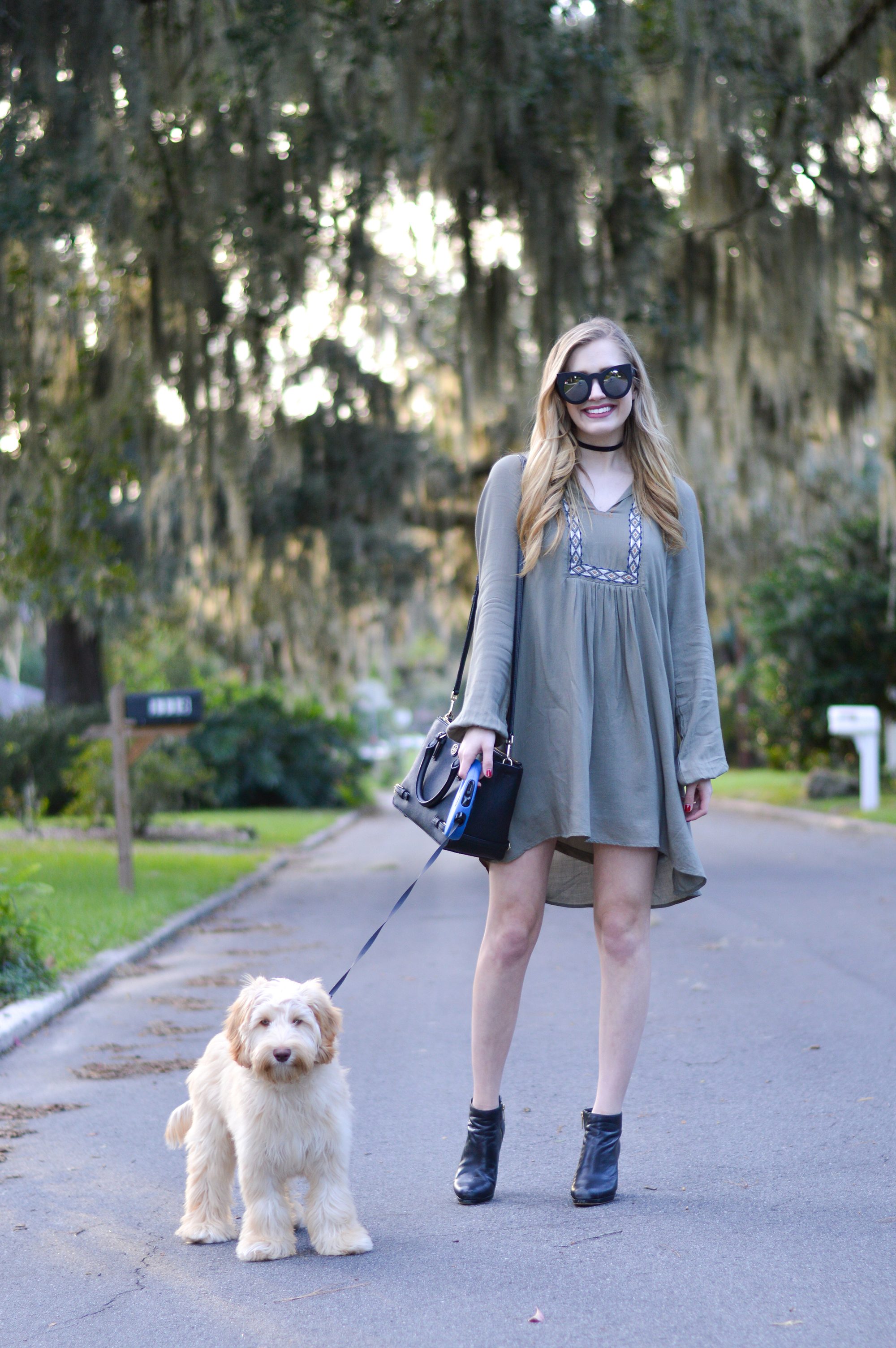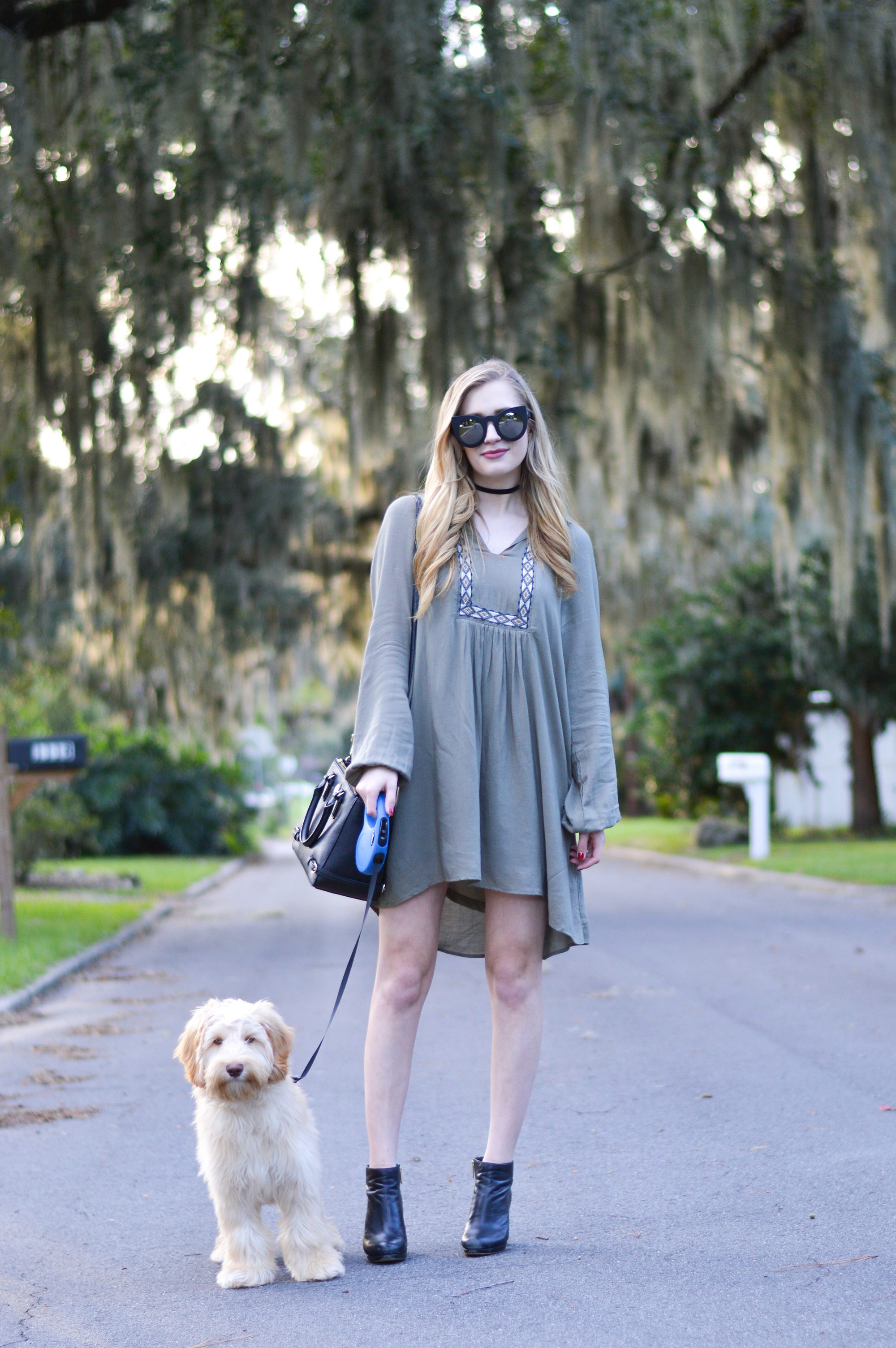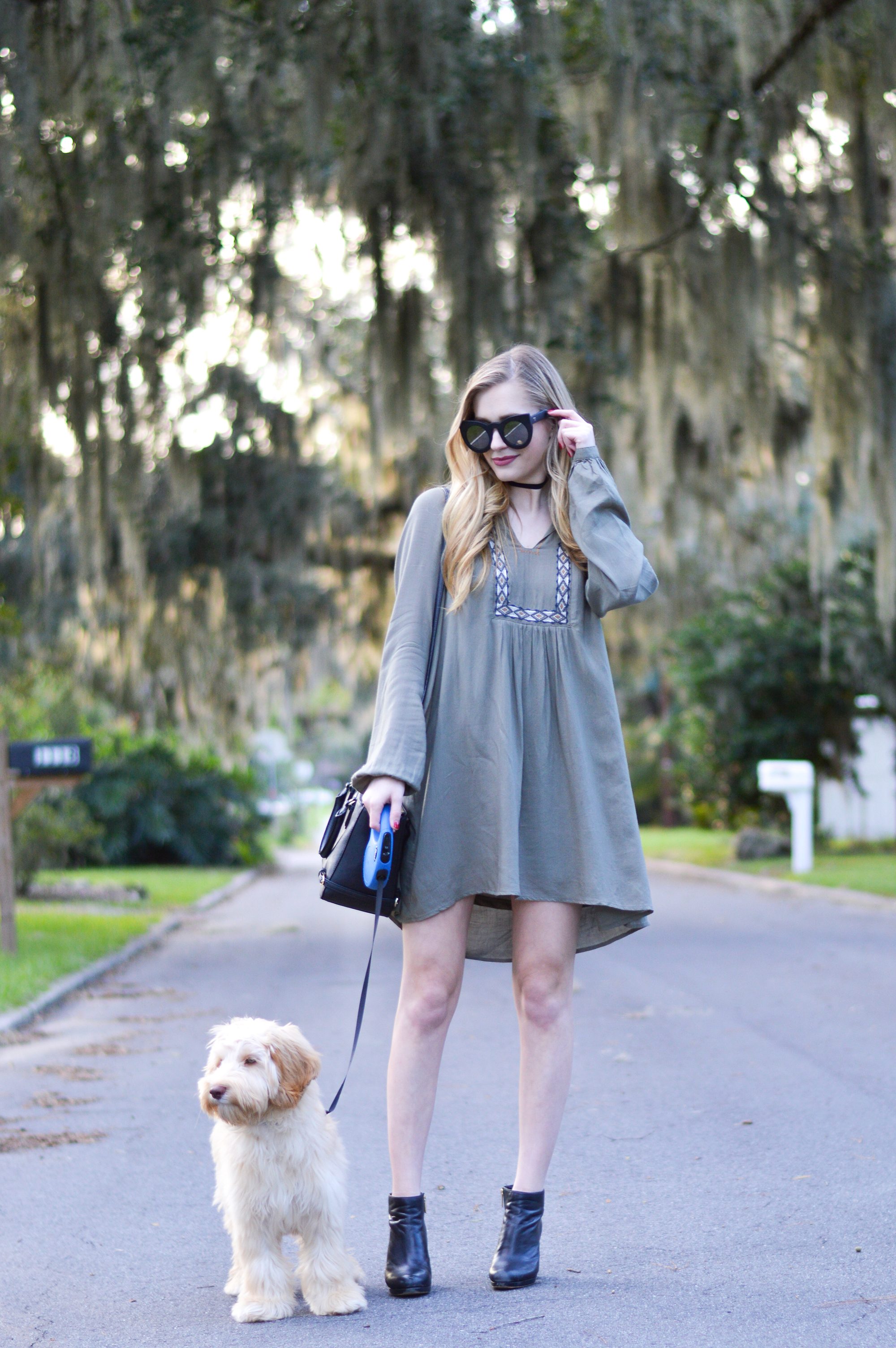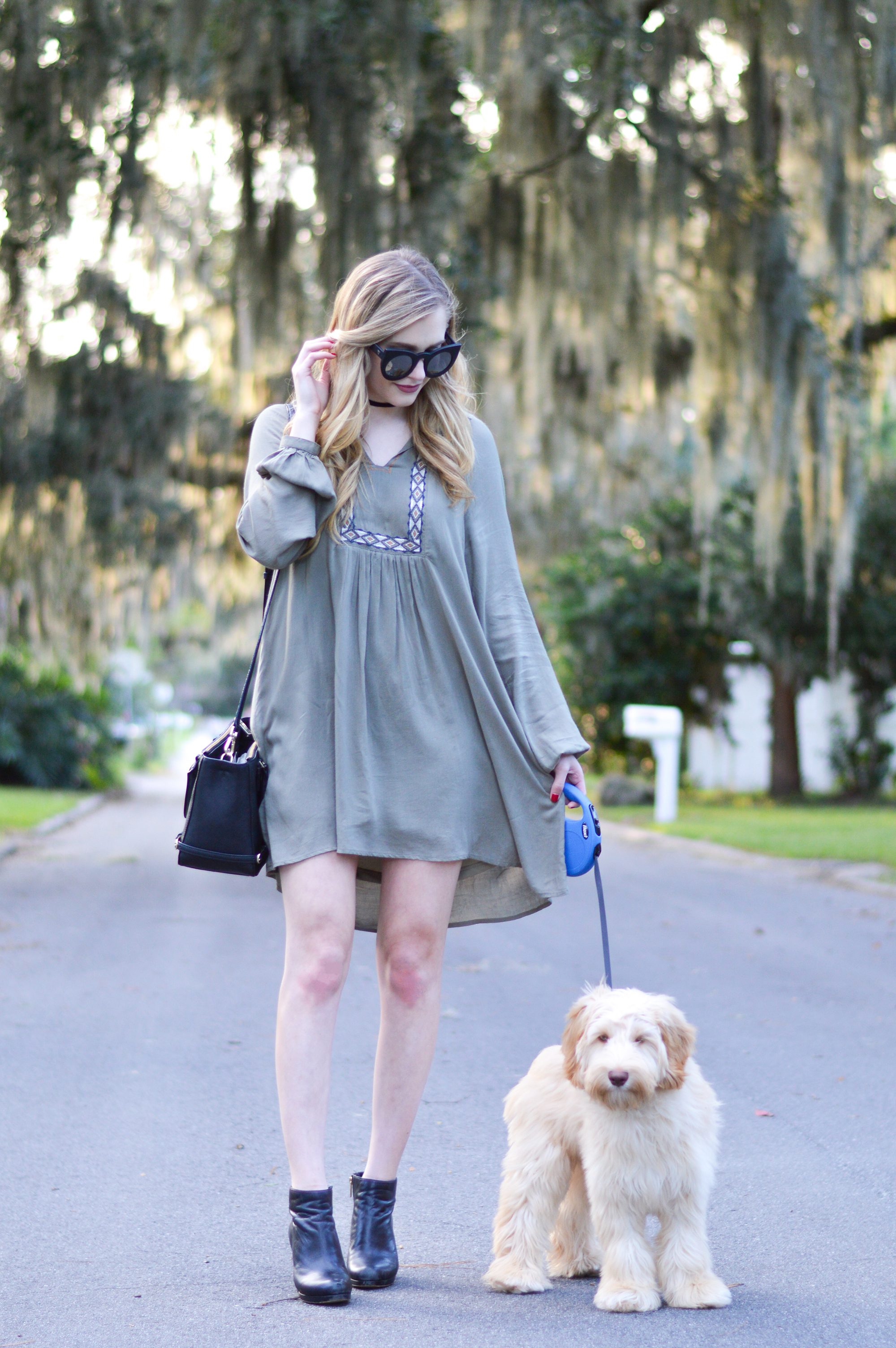 Dress // Sunnies // Booties old (similar) // Purse // Choker // Lip
Fall Means Halloween and Pumpkins, right?
Today I visited the local pumpkin patch with my best friend Kelci, and we were dying over the assortment of pumpkins there were to choose from. There was a whole section dedicated to small, white pumpkins and another section just for mini pumpkins. We were in heaven—except that it was a million degrees. After looking around for about 30 minutes, we were both dying of what felt like a heatstroke. Good thing we were both wearing long sleeves, right?
Olive, Burgundy, Suede and Leather—Music to my Ears
The dress I'm wearing is from this darling little boutique called Hello Harper. The thing I like about them is that all of their clothes are stylish, trendy and reasonably priced. I was pleasantly surprised when I got this dress in the mail. Not only is it adorable, but it's such great quality! It is fully lined inside, it fits very well and it flows perfectly. It has cute embroidery along the neckline, which provides a feminine feel. The  olive color is perfect for fall and it goes with both brown and black. Go check out their store and shop their new arrivals! You won't be disappointed!
Updates
As you can see, Winston joined in on this little photo-op with me. He's finally growing, but that doesn't mean he isn't just as cute! He has officially figured out how to ring the bell by the door when he has to go potty and he's lost almost all of his puppy teeth! His squeaky toys are his favorite, but he's only allowed to play with those after my morning coffee.
In other news, these photos were taken by my boyfriend, Ryan. His patience was wearing thin today, so there aren't as many photos as usual, but I made sure to get enough puppy in the shots. I'm so lucky that Ryan puts up with me. Saturday was our one-year anniversary of dating. Here's to the rest of our lives, hopefully!