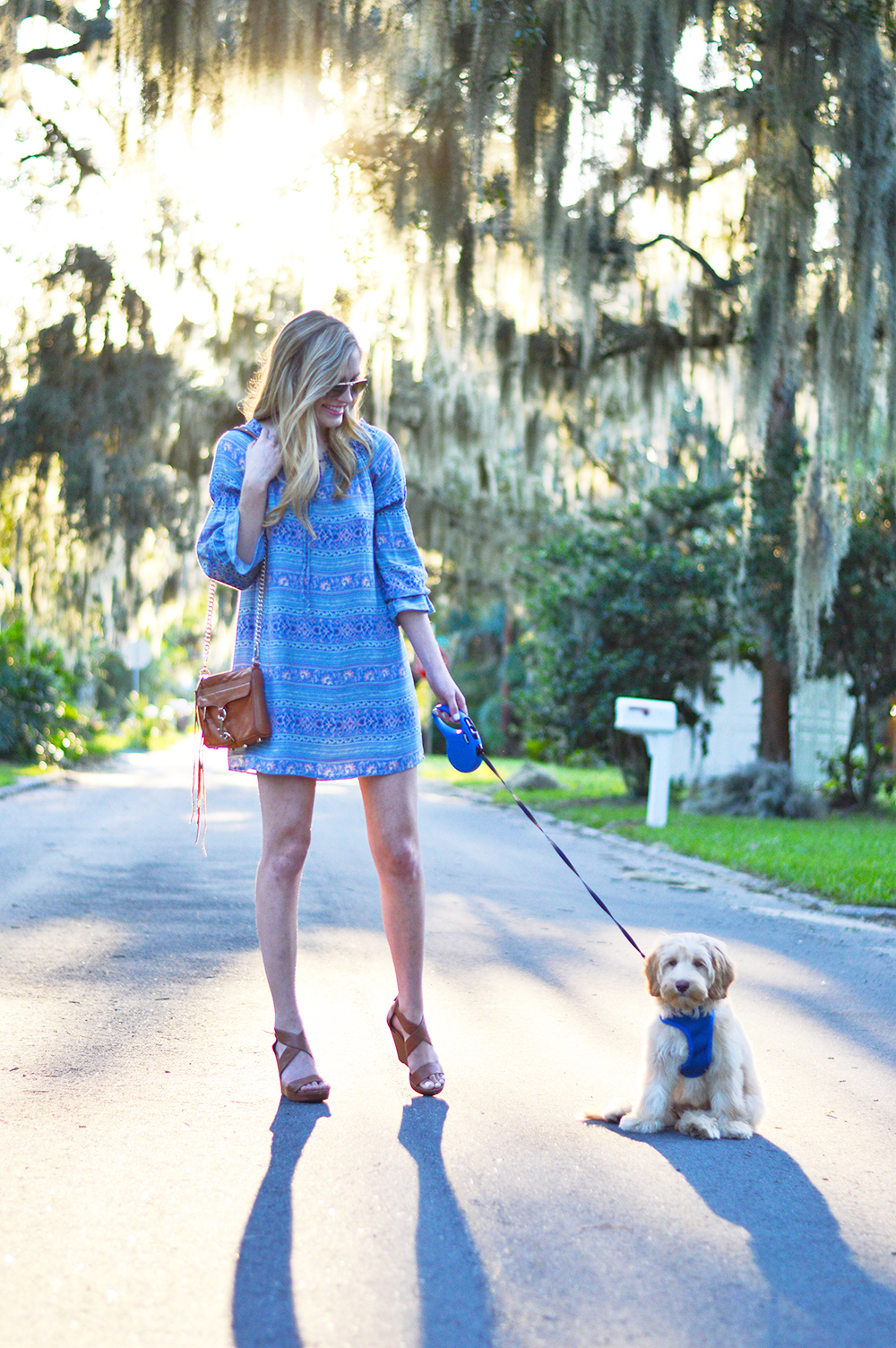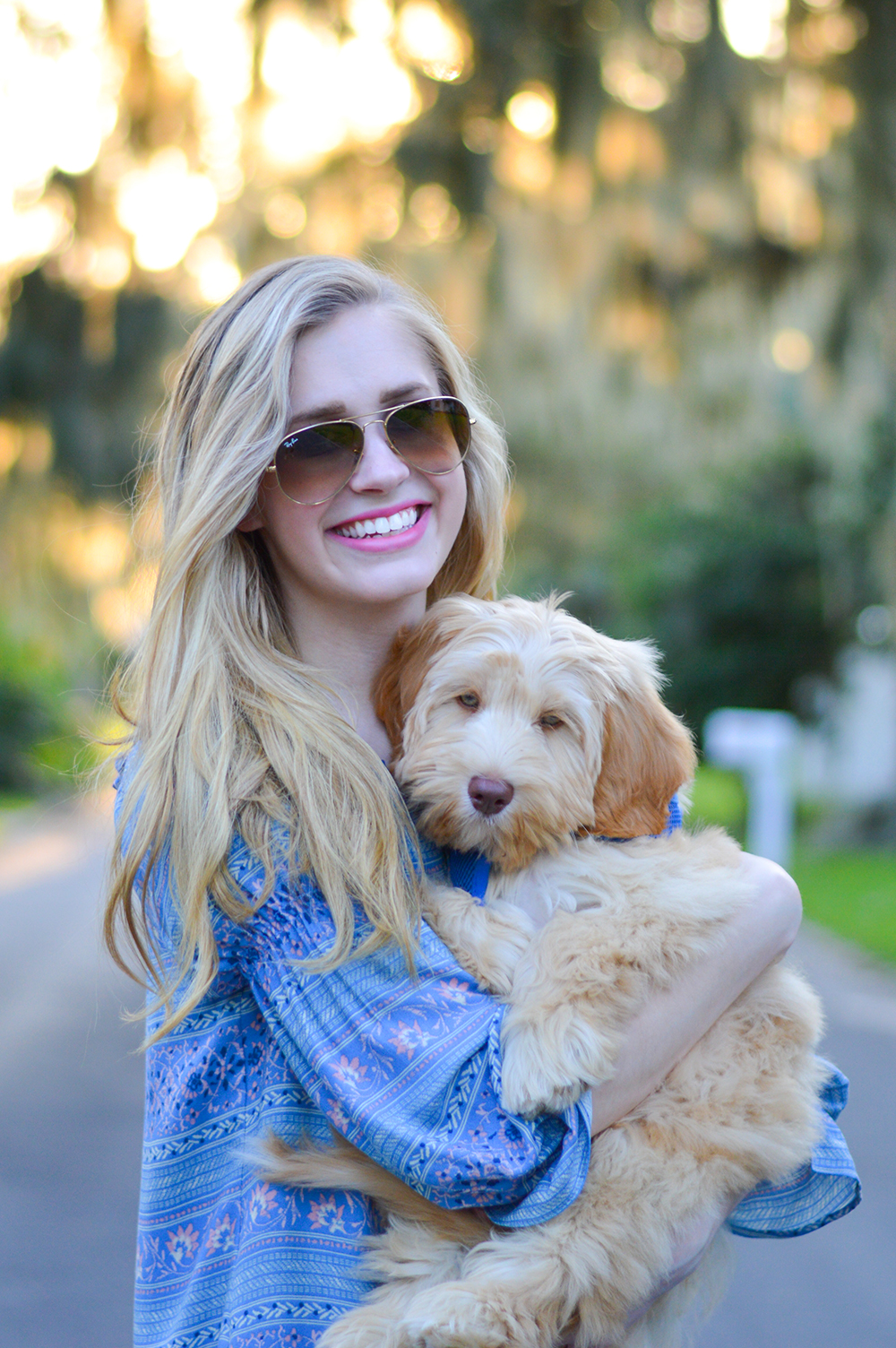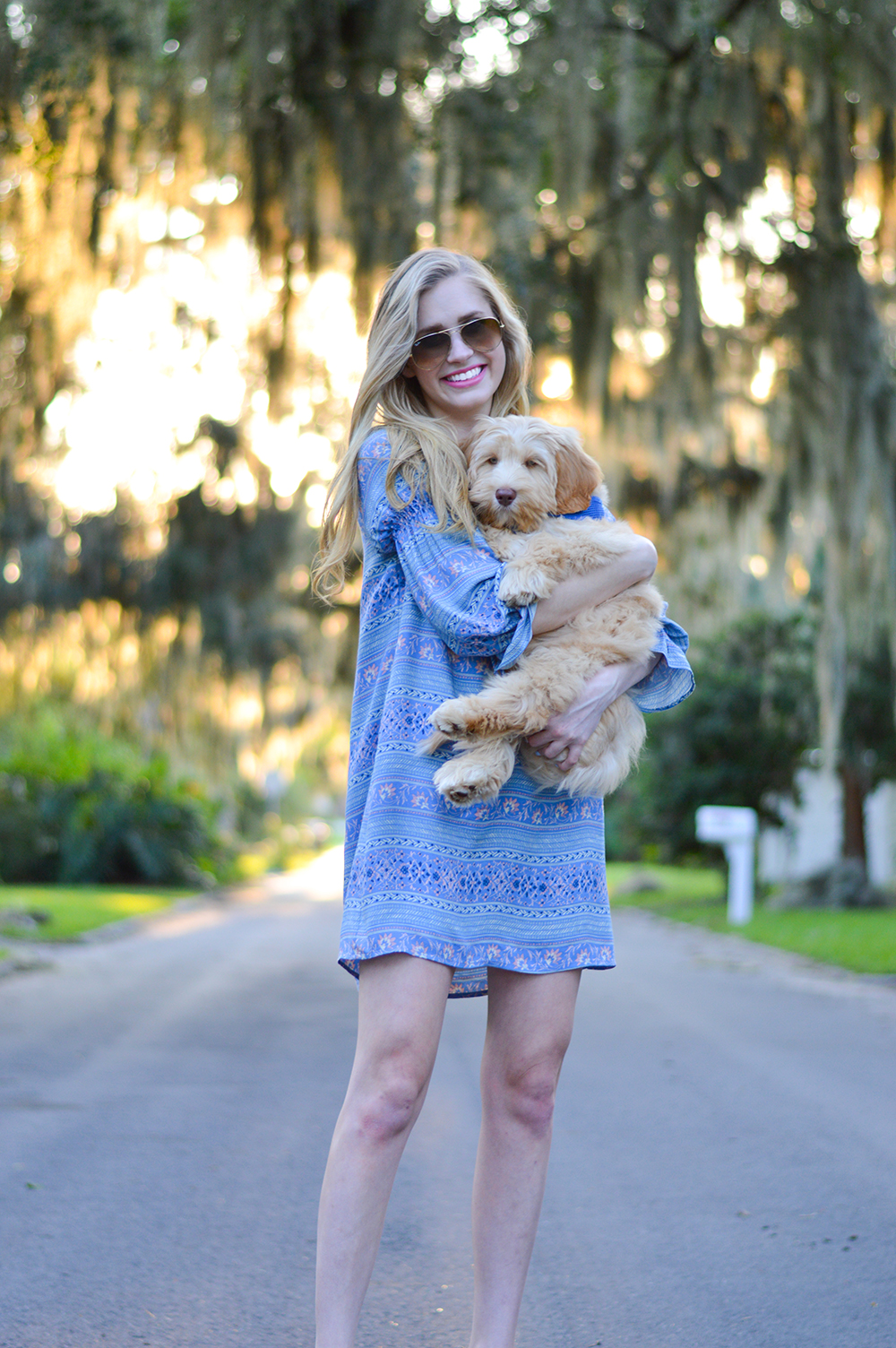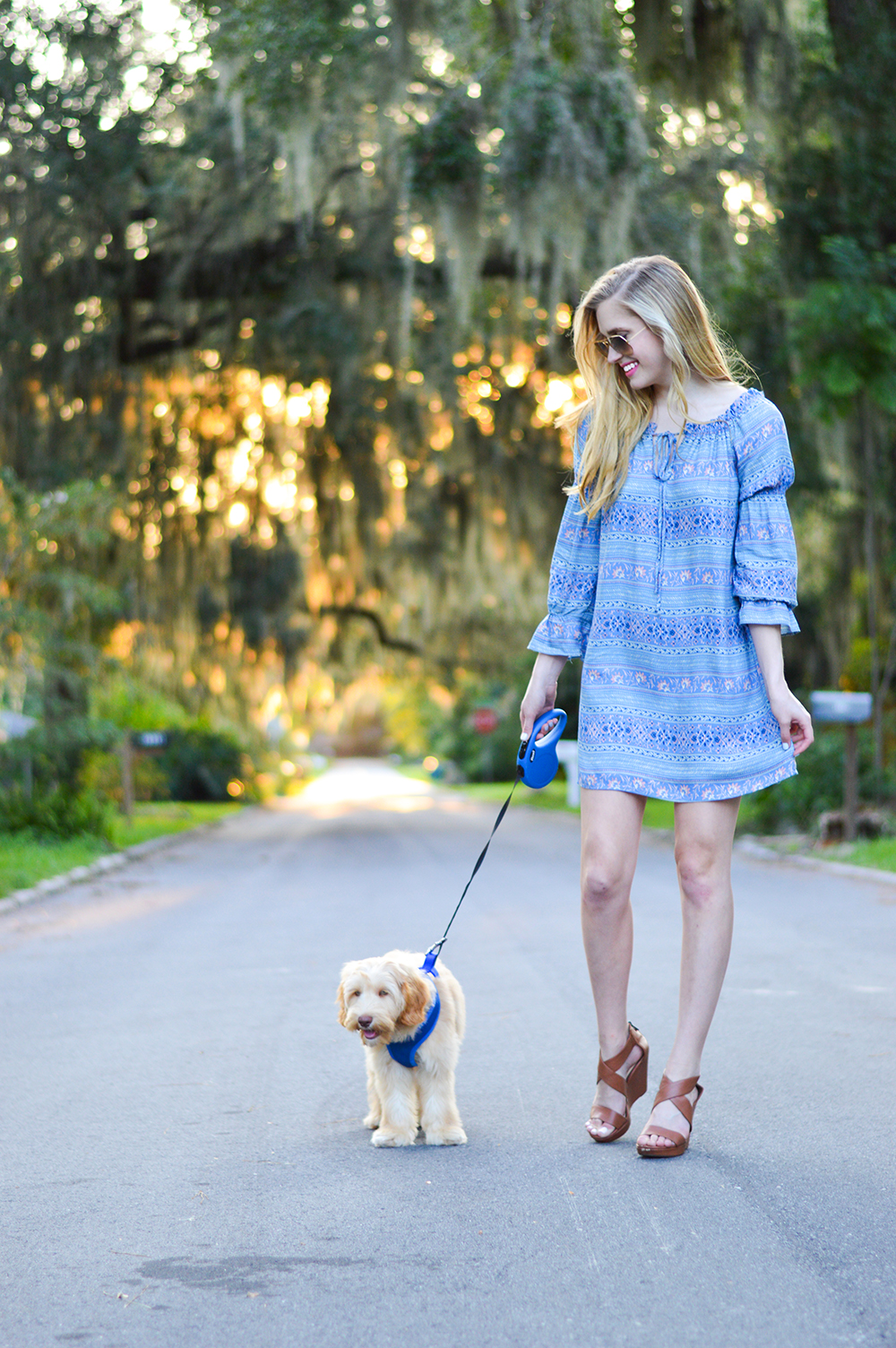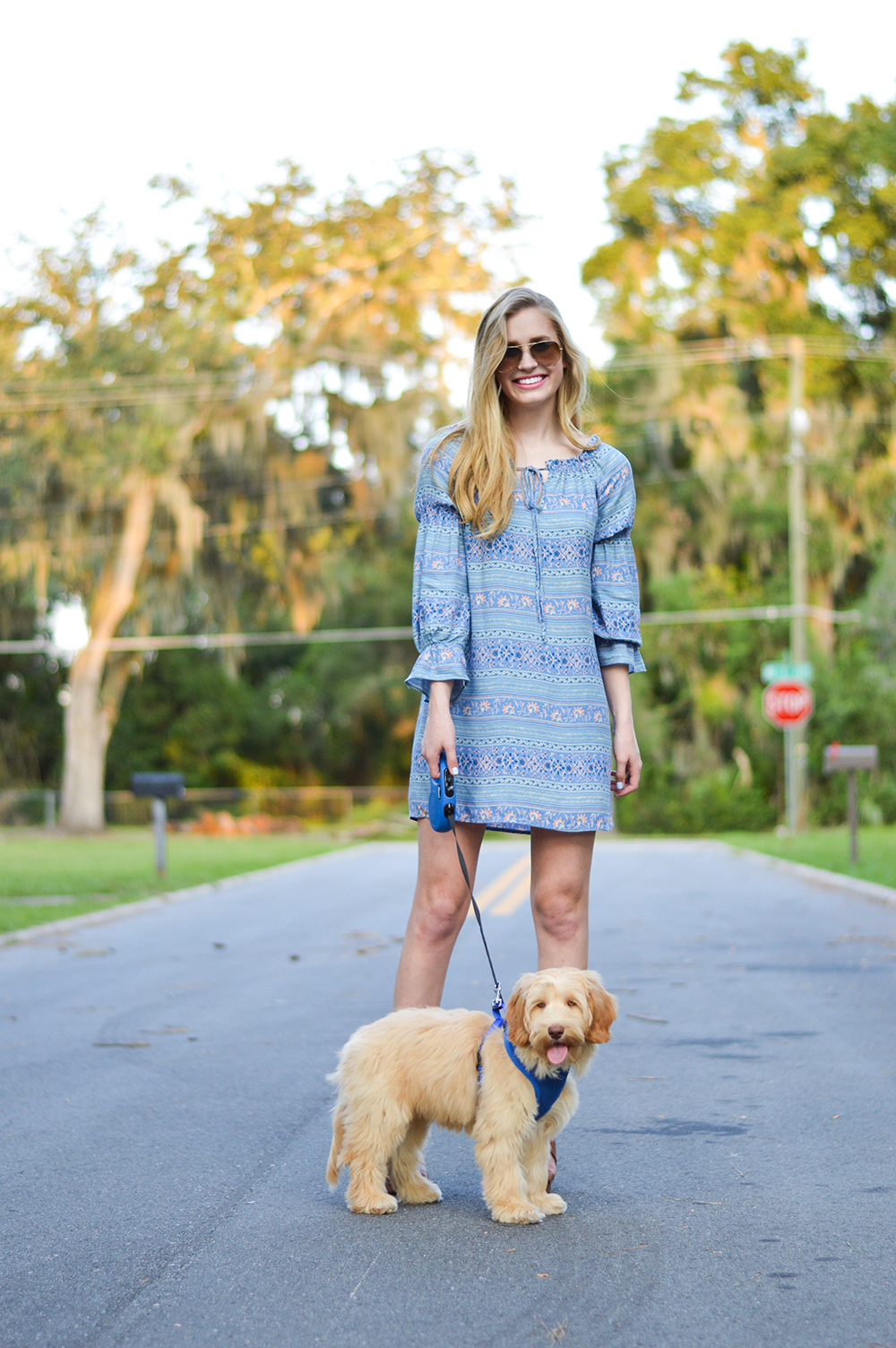 Dress // Wedges old (similar and similar) // Crossbody // Sunnies // Lip (Costa Chic)
Wayf is my favorite—Winston's too!
Sorry to overload you all with the adorable dog pictures, but just in case you didn't already figure it out—I got a fur baby!!! His name is Winston and he is an Australian Labradoodle. I already love him. As you can see, we go together. All of my friends have said things like, "Elle, he actually looks like he could be your child." Enough with the pup though, let's talk about Wayf! If you're new to my blog, I've styled several Wayf dresses before—because I'm obsessed. You can find my most recent post here. (It's an FAQ!) If any of you have any questions about Winston, you're welcome to email me at styelled@gmail.com!
It's All in the Details
The dress I have on is meant to be off the shoulder. For whatever reason, I liked it better on the shoulder, but that was my personal preference. The dress just fit me better that way. I must say, this dress is definitely different from others that I have from Wayf, and I'll tell you why. This dress is fully lined on the inside and the fabric is 100% rayon. My other dresses (here and here) are 100% poly, so this dress has a different feel, but I like it. I also really like that the drawstring is adjustable and that the dress is lined inside. As I said before, the quality is worth the buy. For me, quality outweighs quantity—always.
Anyway, I hope you all are having a great week! Mine has been filled with school work, potty training and actual work. It never ends! I will be potty training Winston for the next two weeks—hopefully it's a success! He's my little love. I can't get over his sweet face. Xoxo, Elle