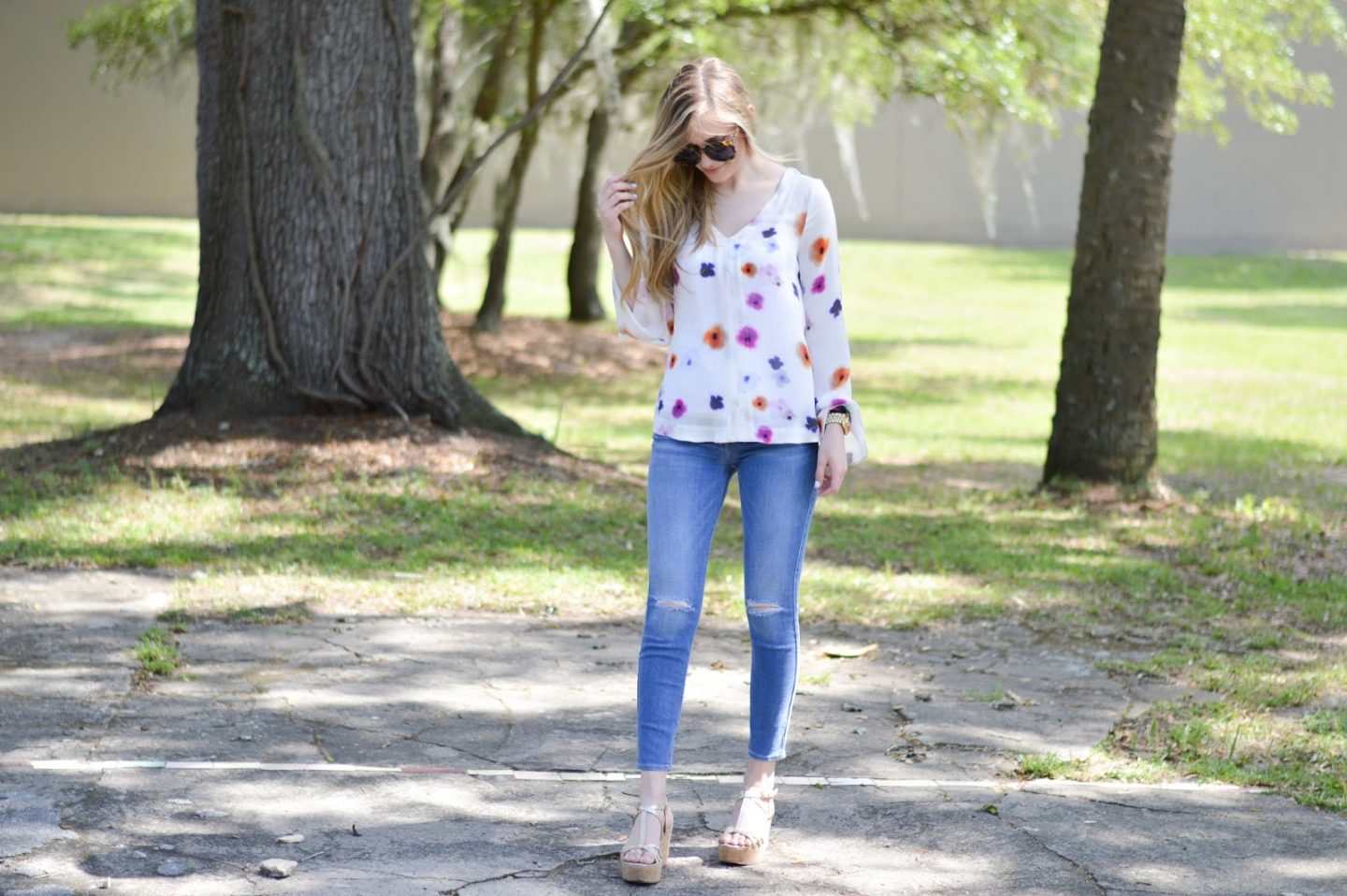 Lately I've been loving 
Tangerine NYC
! This top is perfect for summer. Not only is it super cute, but it has bell sleeves, a floral pattern and it's silk!
But,
 don't let that scare you. It's very lightweight, so it doesn't make you hot! Doesn't the floral print look to cute and feminine? I knew I needed this top the first time I saw it. Honestly, I feel like I need everything from Tangerine!
I decided to pair it with these light-wash 
7 jeans
 that we just got at 
the store
. I
love
 distressed denim, especially during the summer. If you don't like wearing short-shorts or 3″ chinos, these are the bottoms for you. Light-wash, distressed denim is a huge trend right now and I am glad it is! These jeans are definitely a pair that you can wear year-round.
Enough about my outfit, let's talk Memorial Day sales! Below I've added shoppable images to some of my favorite sale items of the summer season! Don't you just wish you could kick back by the pool with a glass of wine and shop online all day?
Me too!
Unfortunately, I have to work and study all summer! Maybe I can live it up when I graduate!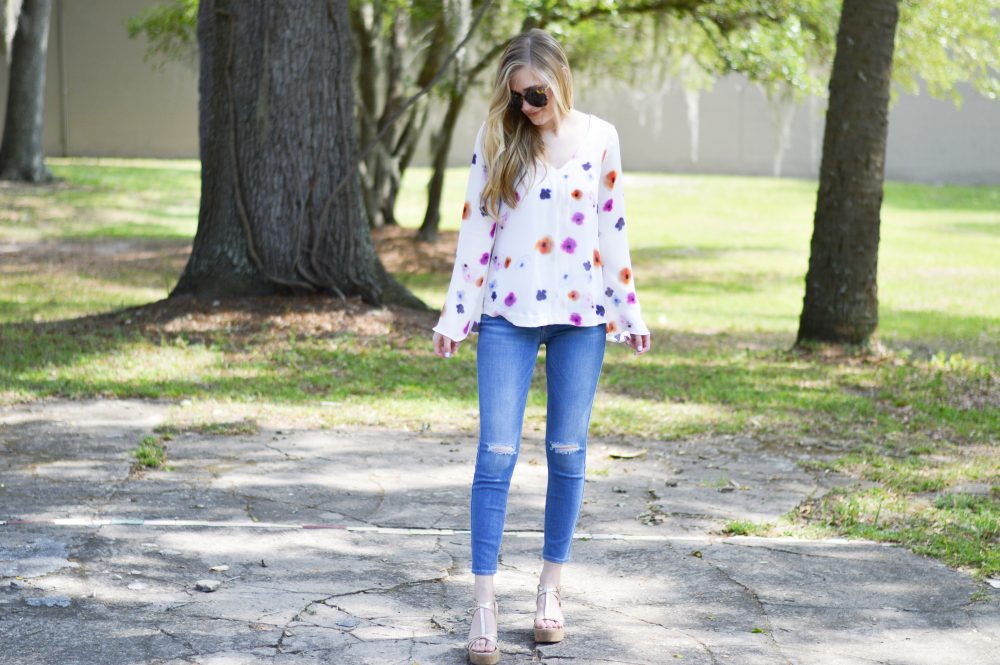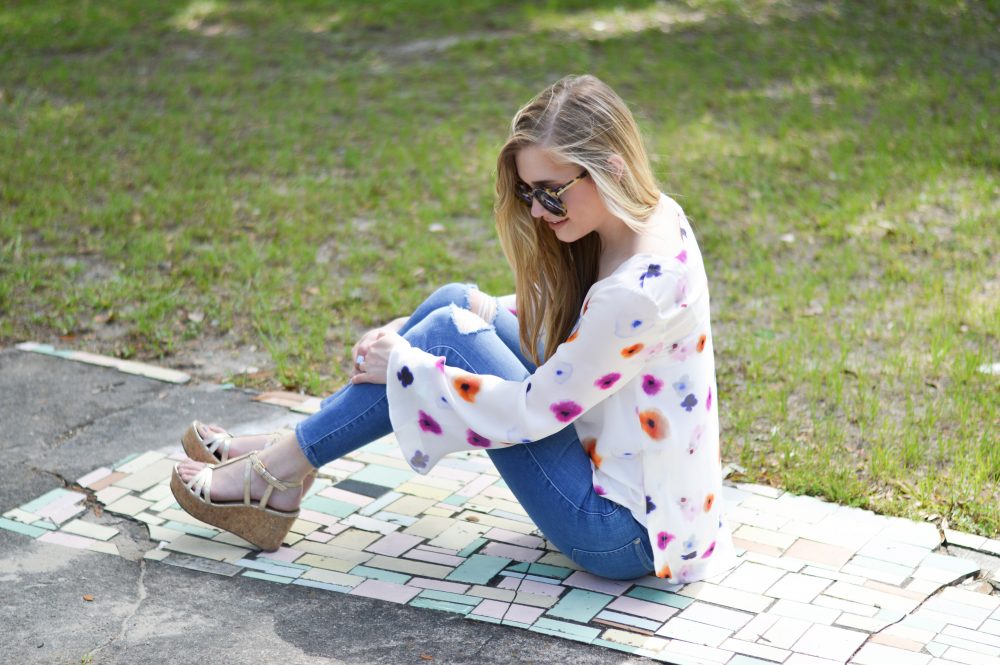 WHAT I WORE
SUMMER WISH LIST