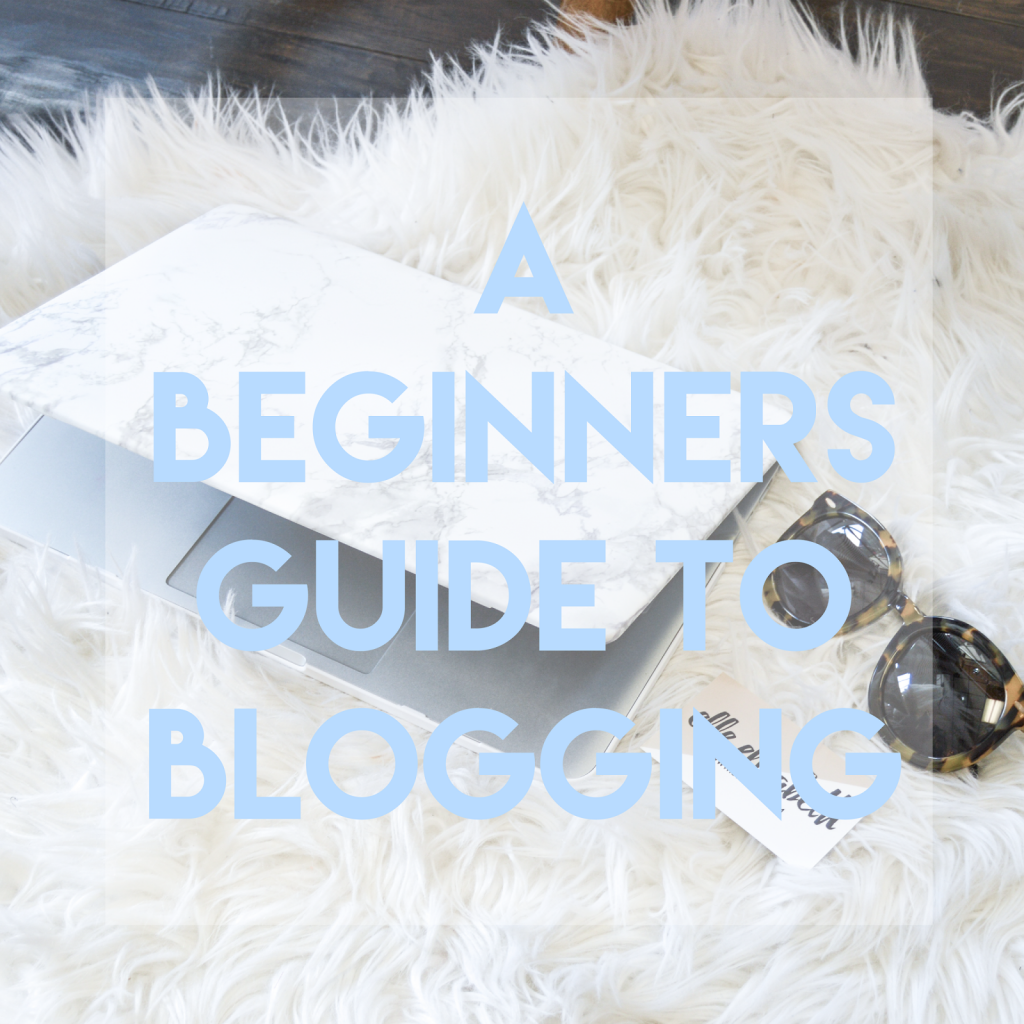 Disclaimer: These are just my opinions and tips I've learned along the way. I also don't claim myself as a blogging expert
1. Why do you want to start blogging? Keep a journal. Write down all the reasons you've decided to start blogging, and then write down what you want to blog about and why. From personal experience, this helped me sort out all of the millions of thoughts and ideas going through my mind. I put everything on paper.
2. Choose your platform. For beginners that just want to blog for fun, I recommend Blogger. For beginners that want to turn their blog into a business, I recommend WordPress. (Apparently if you buy your domain off of Bluehost and use WordPress as a platform, you own the rights to your blog) Regardless, I've always used Blogger and I love that it's easy to navigate and it's very user-friendly.
3.
Make some friends!
It's all about networking these days. Find other bloggers in your area, or city. Email them, get to know them and make friends with them. You never know. You can help each other climb the social media ladder. You could also join some blogger networks and Facebook groups! I am a member of
The Blog Societies
. The Blog Societies brings bloggers together from all around the world. That way, it's easier to connect with people who have the same interests as you and live in your state!
4.
Pinterest!
I've found
so
many guides and tutorials on Pinterest when it comes to SEO, blog design, blogger affiliate programs, making an income blogging and so much more.
Add me on Pinterest!
I have a specific board where I pin tips and guides to blogging that you can follow.
5.
Apps are your friend.
I've heard such great things about
Hootsuite
because it allows you to schedule all of your social media accounts to post at the same time. (
This is good for when you're on vacation or if you're at work and can't post.
) I've also heard great things about
Mailchimp
because it makes it easier for you to send out newsletters to all of your subscribers! I use the app,
Pic Stitch
, to combine two pictures into one side-by-side image for Instagram. You can see how I use it in
my Instagram feed
.
6.
Take quality photos,
if you want to be a serious blogger. I highly recommend investing in a DSLR camera. I use a
Nikon D3300
to take all of my photos. Also, you'll notice that in a lot of my pictures, the background is really blurry. That's because I use a
50mm Nikon lens
because it has a wide depth of field that allows the camera to solely focus on it's subject and blur the rest. I also use a
wi-fi memory card
that allows me to get my quality photos on my phone right after I take them. It's been such a lifesaver, especially when I'm on the go. If you have any questions about cameras, you can email me at styelled@gmail.com and I will answer them! I took a class on digital photography, so I know a little bit. (:
7.
Write well.
I'm serious about this one. My advanced media writing teacher would be proud that I added this information into my blogging tips. I had to read a book called
On Writing Well
this semester, and I have to admit — I actually enjoyed it. If you're a good writer, chances are, more people will read your blog and more companies will take you seriously.
8. Never stop learning. I spend at least an hour a day researching, reading and googling things about blogging. I'm always looking for new opportunities and I can honestly say I learn something new everyday.
9.
For the fashion blogger…
I use
Shop Style Collective
to share links to my outfits for my readers. It's free and easy to learn. Shop Style also has a blog with tutorials that teach you how to use their program.
10. Keep the faith! I pray about everything all the time. Even if you aren't a Christ follower, still talk to others about your goals and your dreams. I make lists everyday of goals or general to-do's, but I always feel my best when I pray. It takes a weight off of my shoulders and I trust that God has a plan for me — and you.