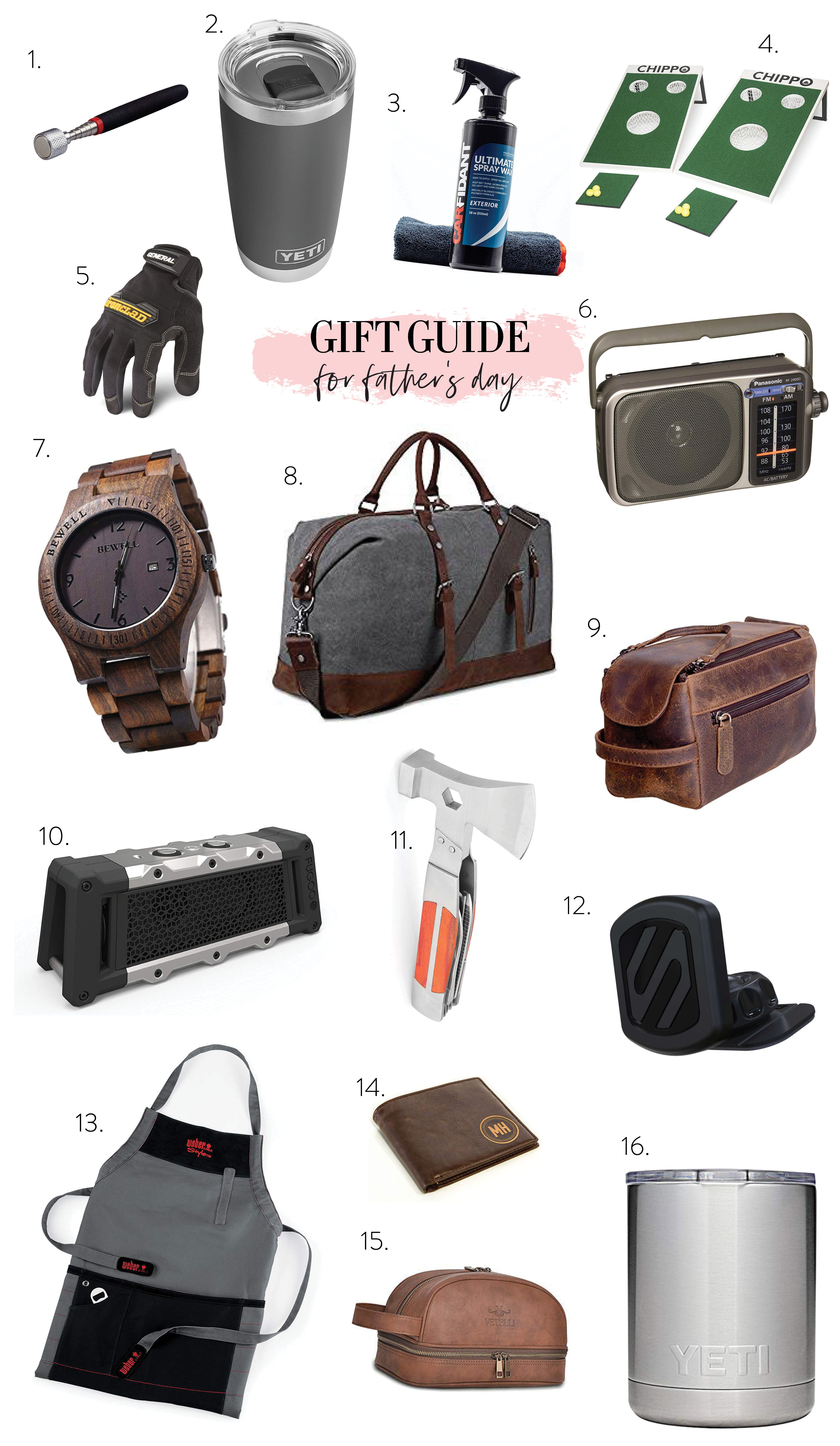 Father's Day is coming up, which means it's time to start shopping! I don't know about y'all, but I have the hardest time shopping for my dad. What do you buy someone that already has everything they could possibly need? Well, here's a fun gift guide I put together with all products available on Amazon Prime. If you don't find something you like, then you can always make a little photo album for your dad. Sometimes, the smaller things mean the most!
Father's Day Gift Guide
Hopefully That's Enough of A Father's Day Gift Guide
If you're ever in a bind, remember what I said before. It's not always about how much money you spend on the gift, it's about how much thought you put into it. Sometimes you dad just wants a framed photo of the two of you to put in his office. Get him whatever your heart tells you!