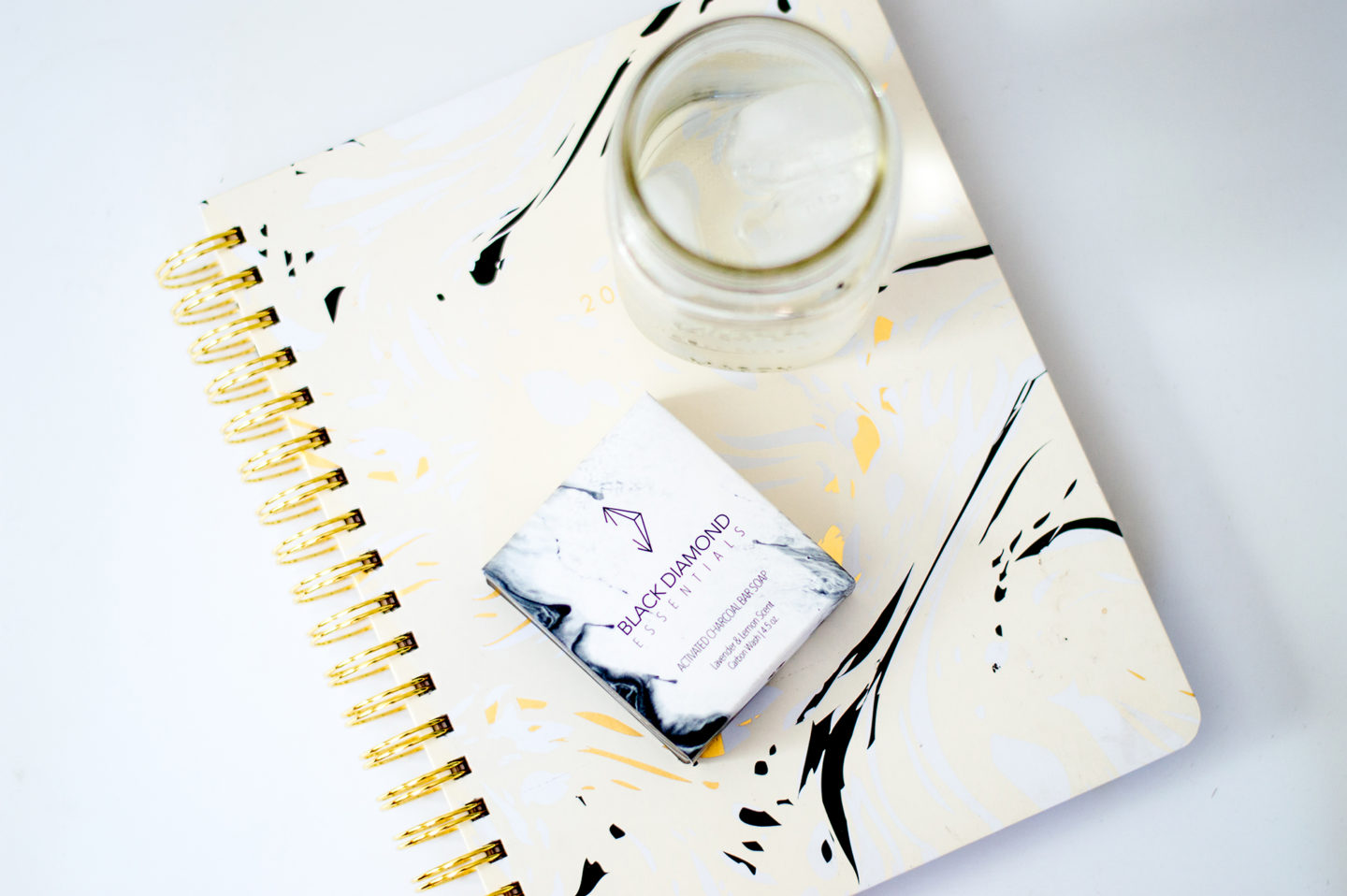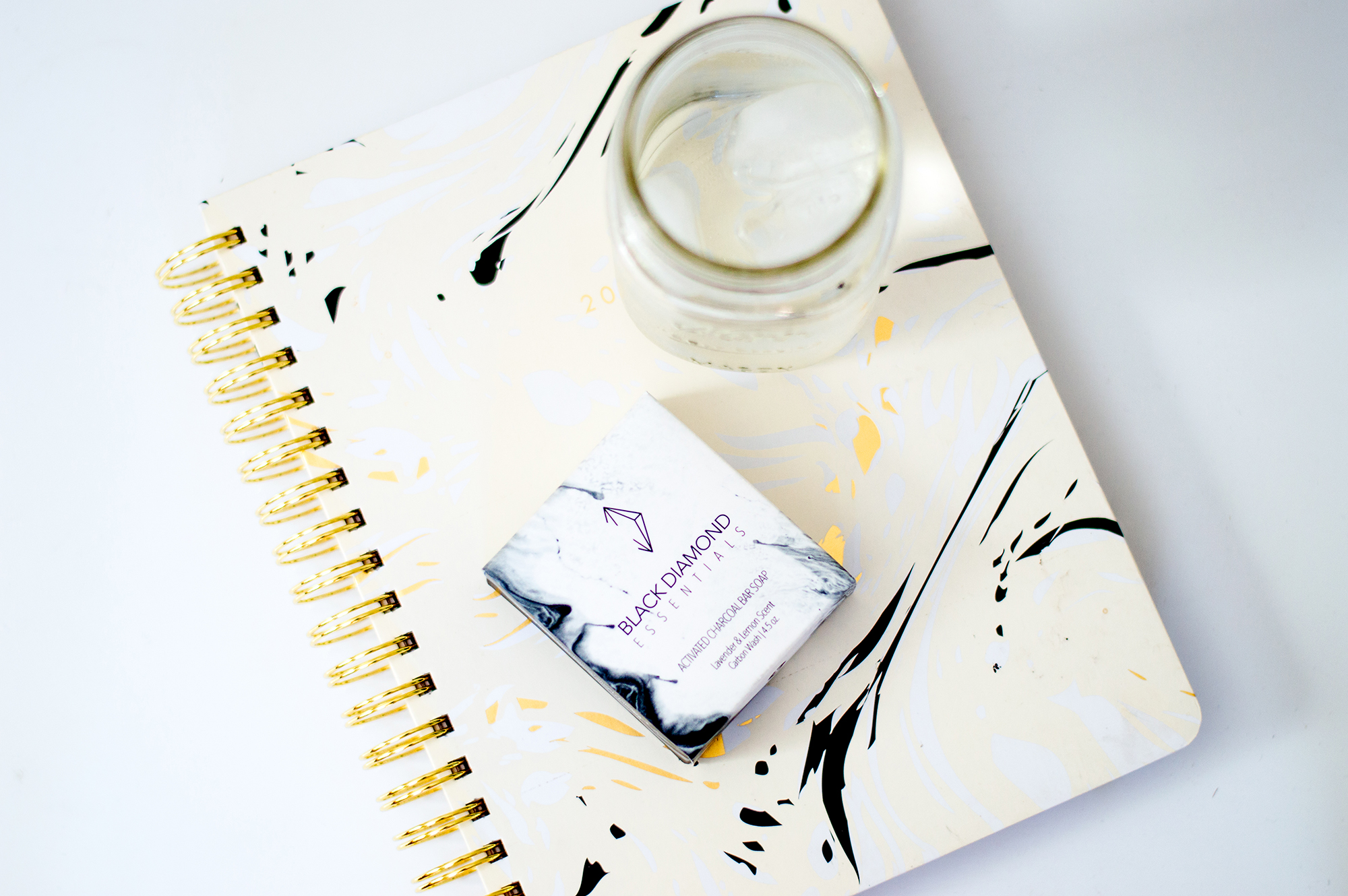 SOAP: Black Diamond Essentials | PLANNER: Ban.do (shop their 2018 planners here!)
Y'all, Let Me Tell You Something About Charcoal Soap
I had no idea how awesome charcoal soap is. I've heard great things about the soaps, face washes, face masks and more. What I didn't realize, is how amazing it is until I tried it out myself! Ryan and I have been using it every single day for about a month. We love how soft our skin feels, we love the soap's lavender and lemon scent and we love that it makes our whole room smell good! We've both noticed improvements in our hands, elbows, knees and other dry areas. His hands look more hydrated and less cracked! Thanks to Black Diamond Essentials, we're on our way to getting healthier skin!
What's Black Diamond Essentials?
Black Diamond Essentials pride themselves on quality and clarity. They guarantee each bar of soap to cleanse, detox and moisturize. They are honest about their ingredients being safe, high quality and non-toxic. BDE is bringing back the basics with their charcoal soap, focusing on quality over quantity. Rather than creating an array of products, they chose to focus on one fantastic product—their soap.  Being a company that doesn't cut corners in order to produce quality soap, they are happy to become the starting point of everyone's morning routine.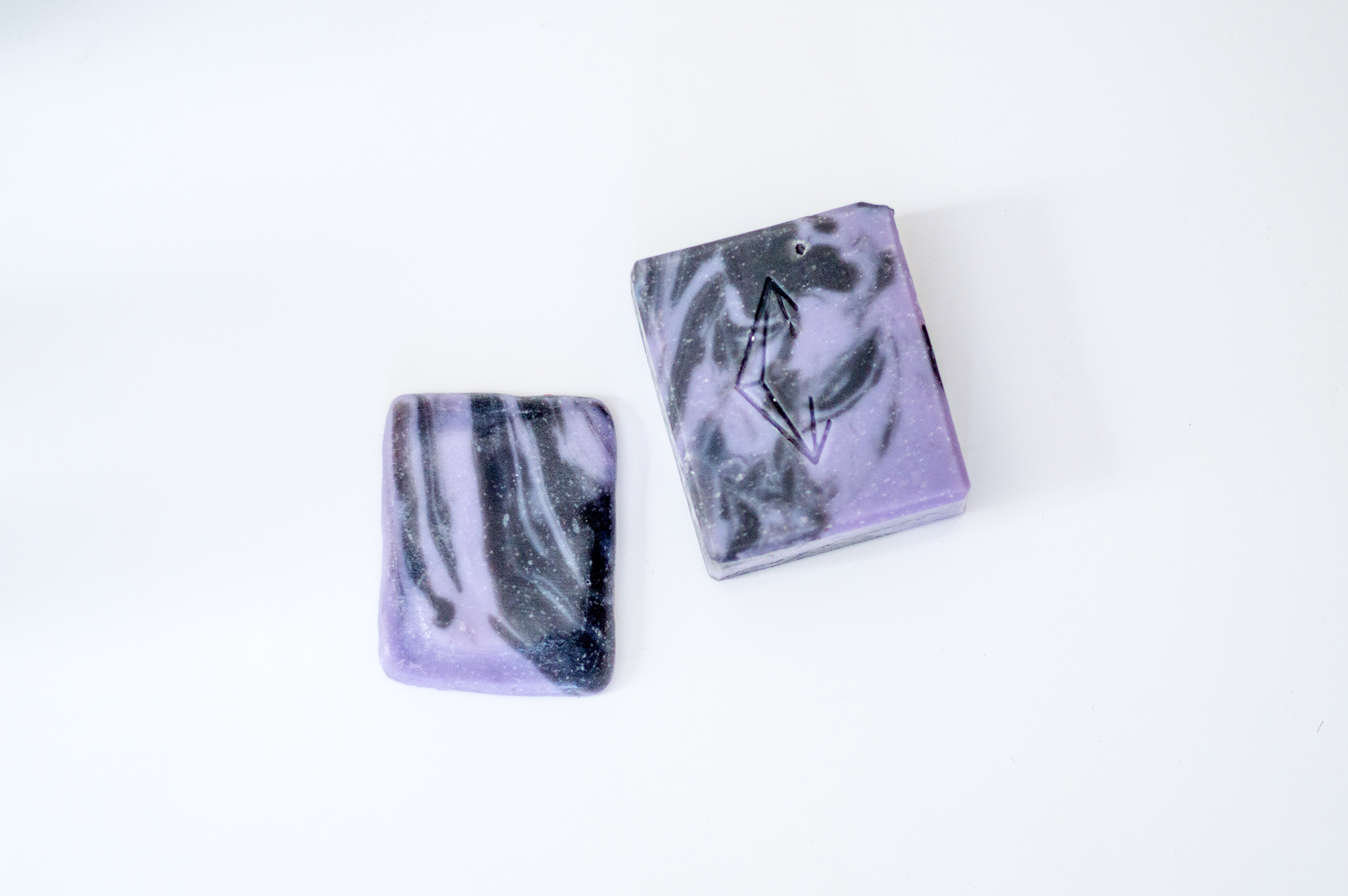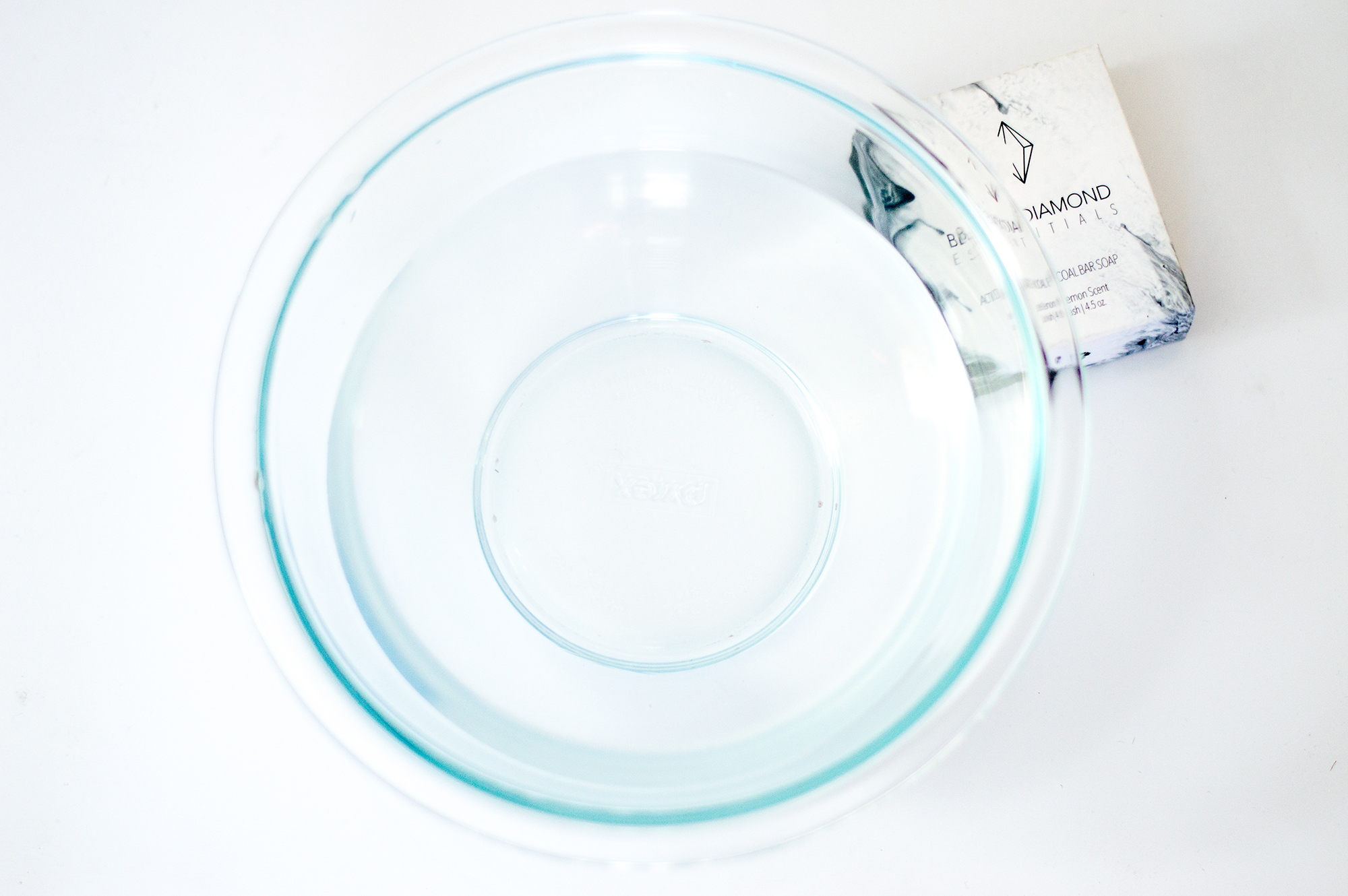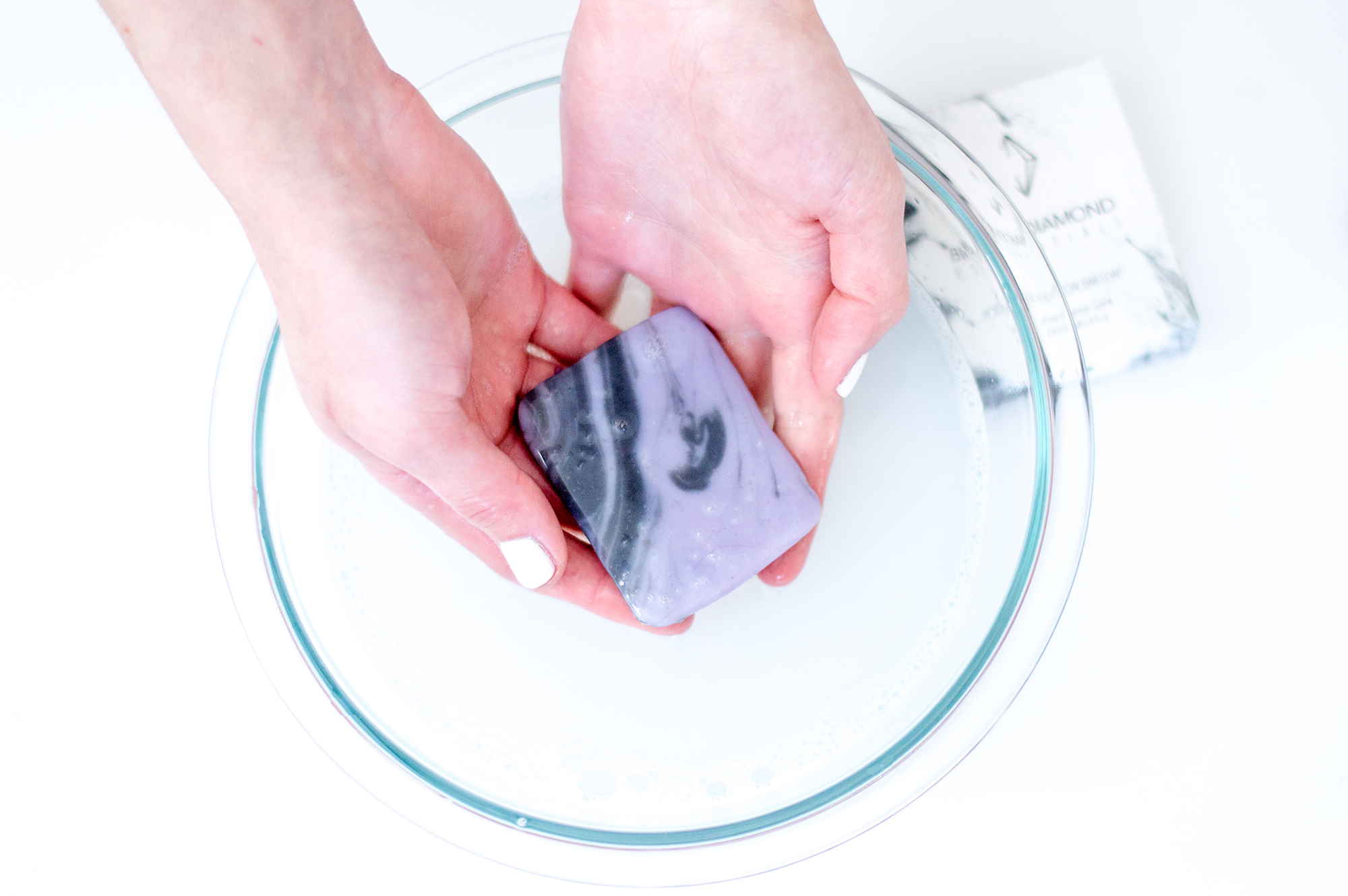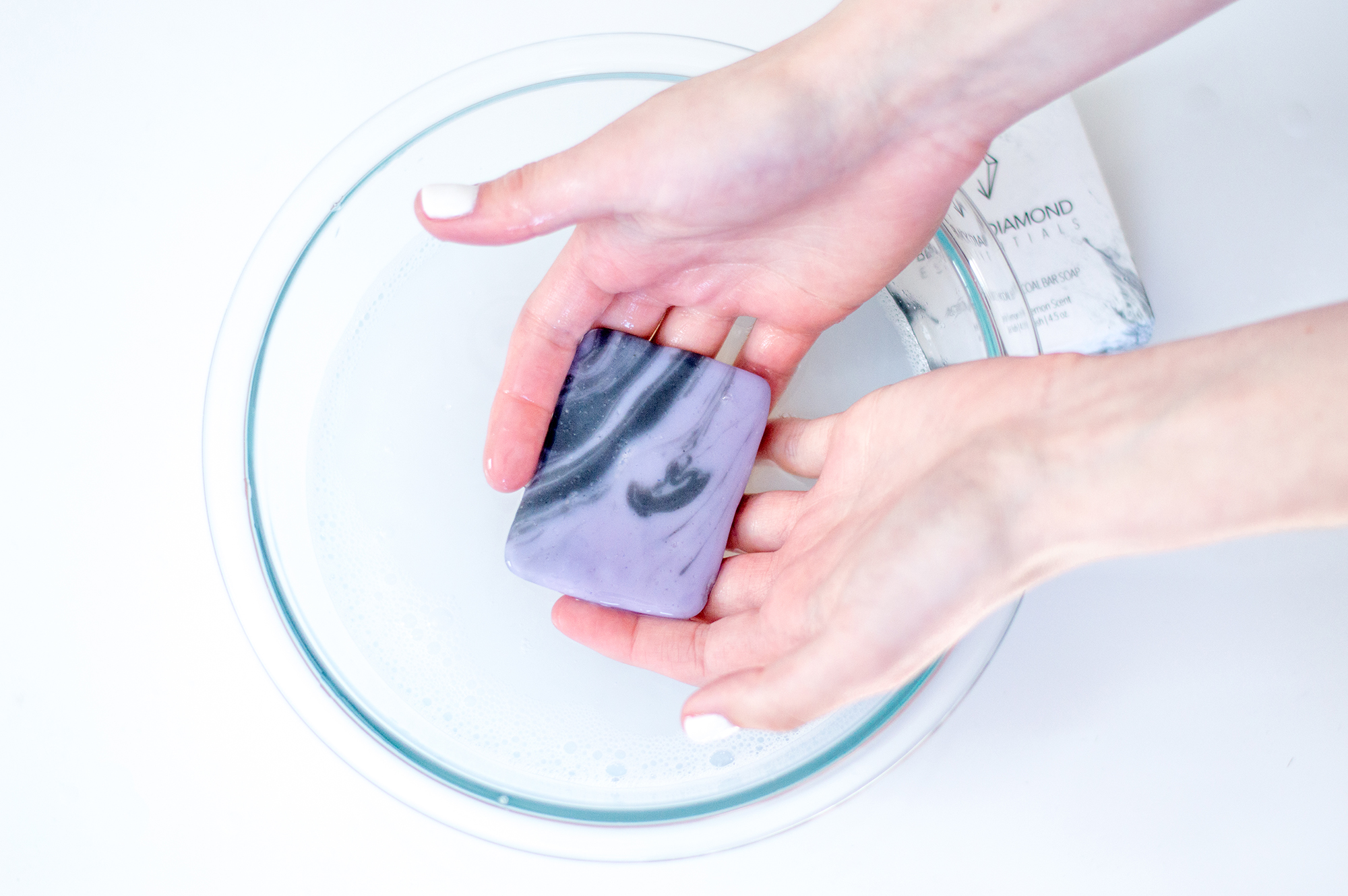 Updates
I can honestly say that my skin is softer, brighter and feels so much more hydrated than before. Ryan is obsessed with the soap and he even tries to hog it. It's pretty hilarious. I don't use it on Winston, but he does love to smell me after I've washed my hands or my face! In other news, we are getting ready to move, which is never fun. My birthday is coming up on June 13th, and we'll most likely be moving during that time. I hope that we can stay longer at the next place we live in because I always have to put my birthday on hold during the move!
Other than that, here's a little, fun video I put together featuring the soap! I used this as an excuse to create a YouTube channel for my blog. I'll try to make more videos for y'all! Xx, Elle