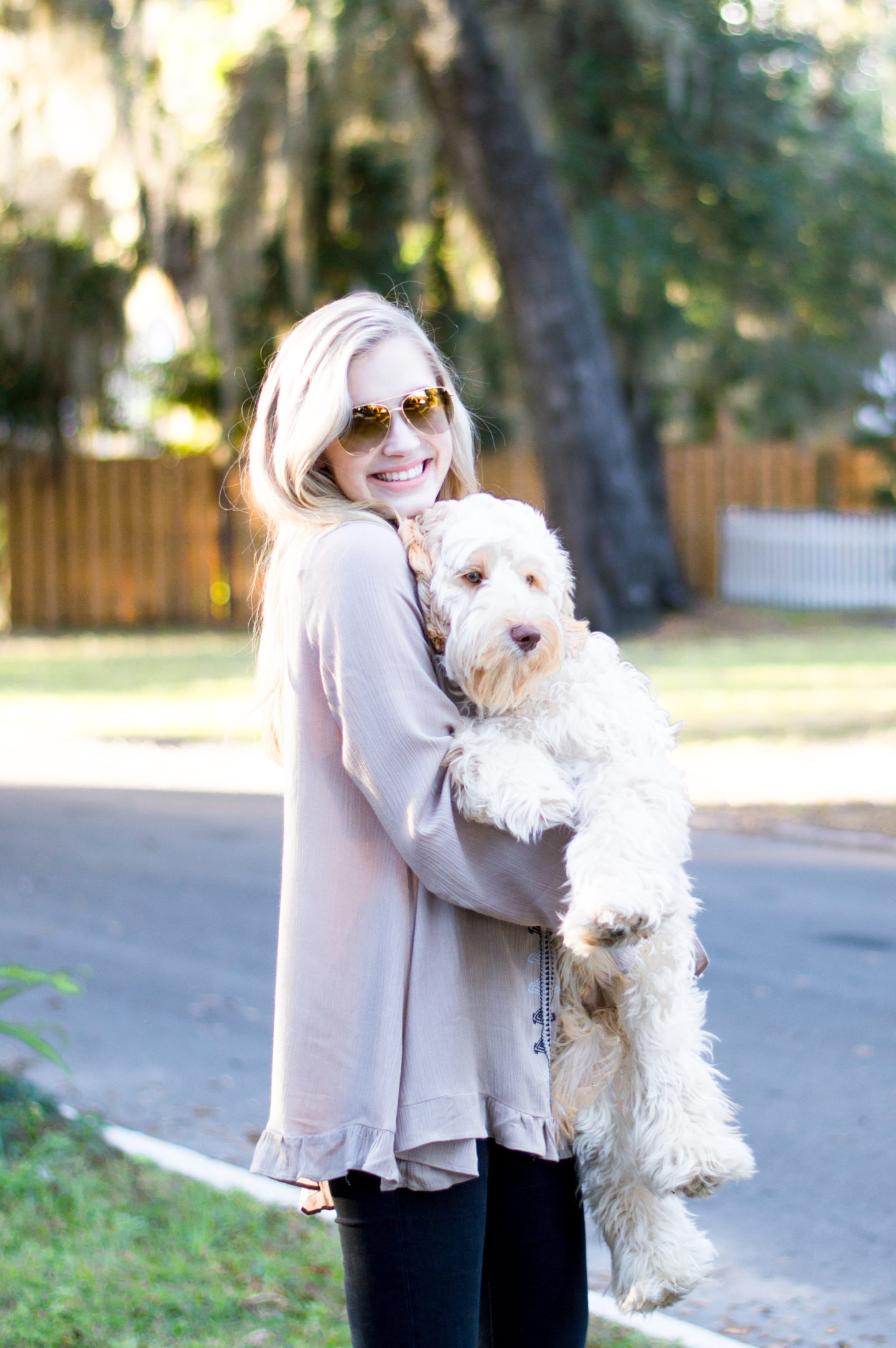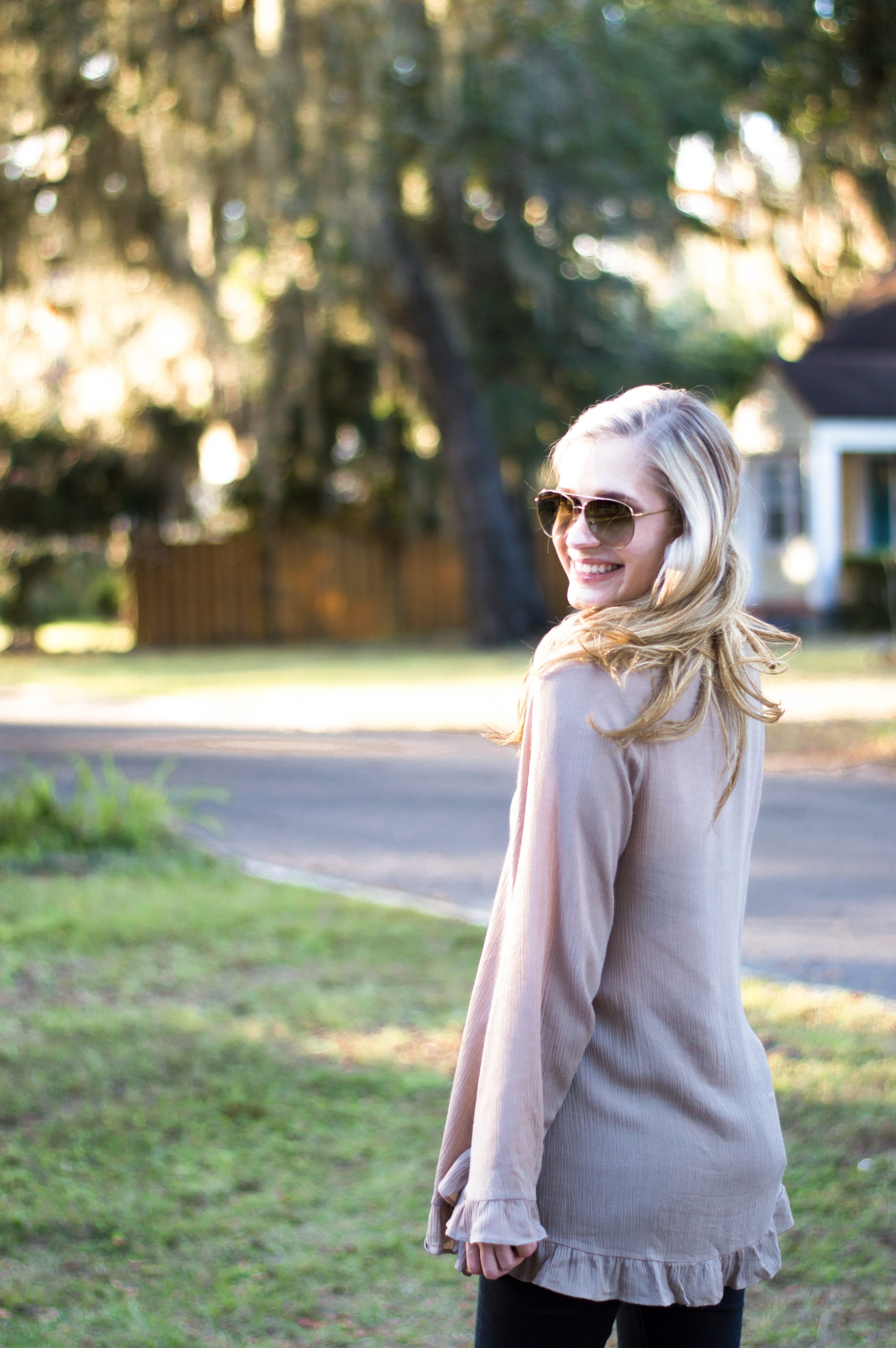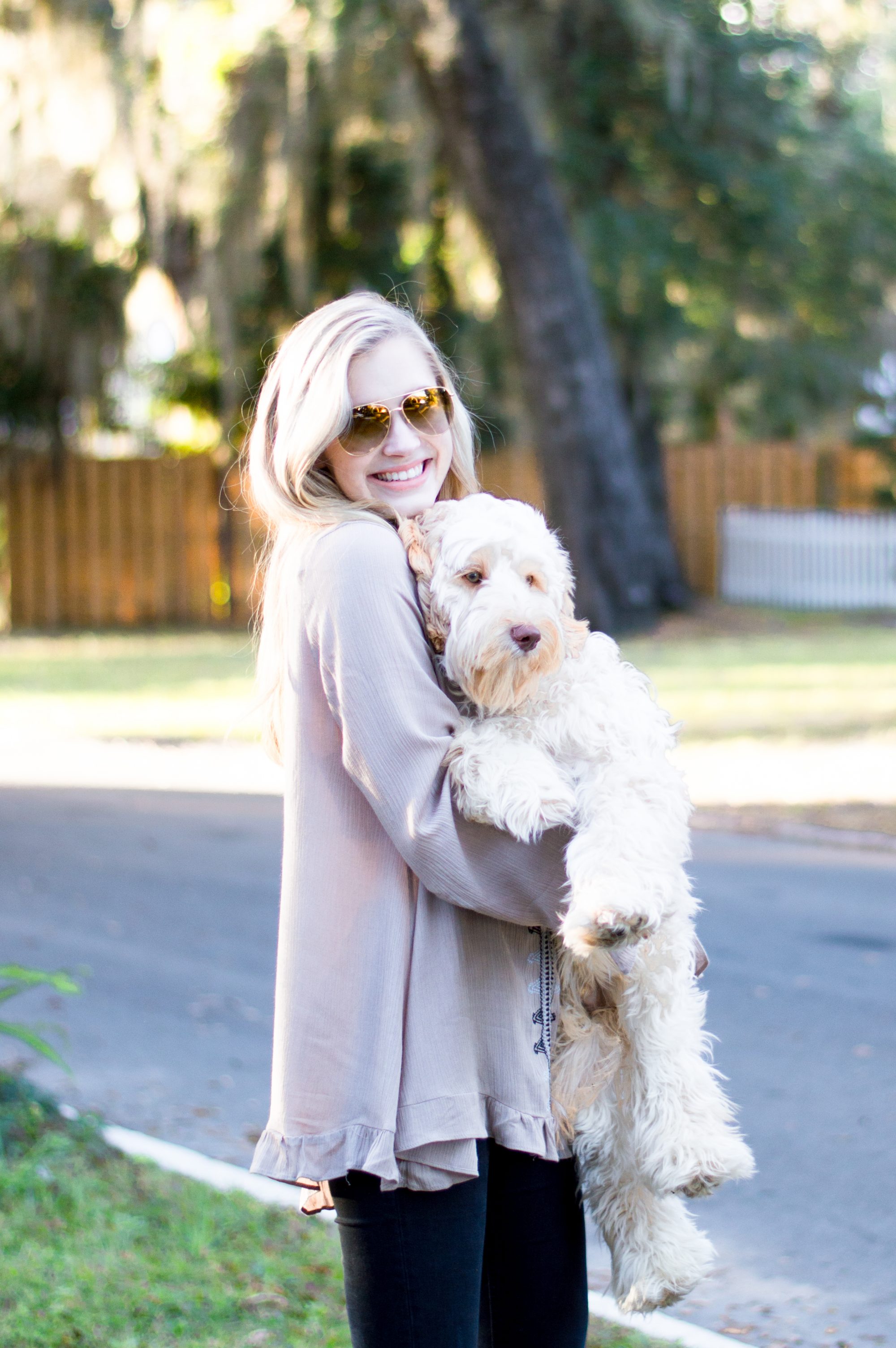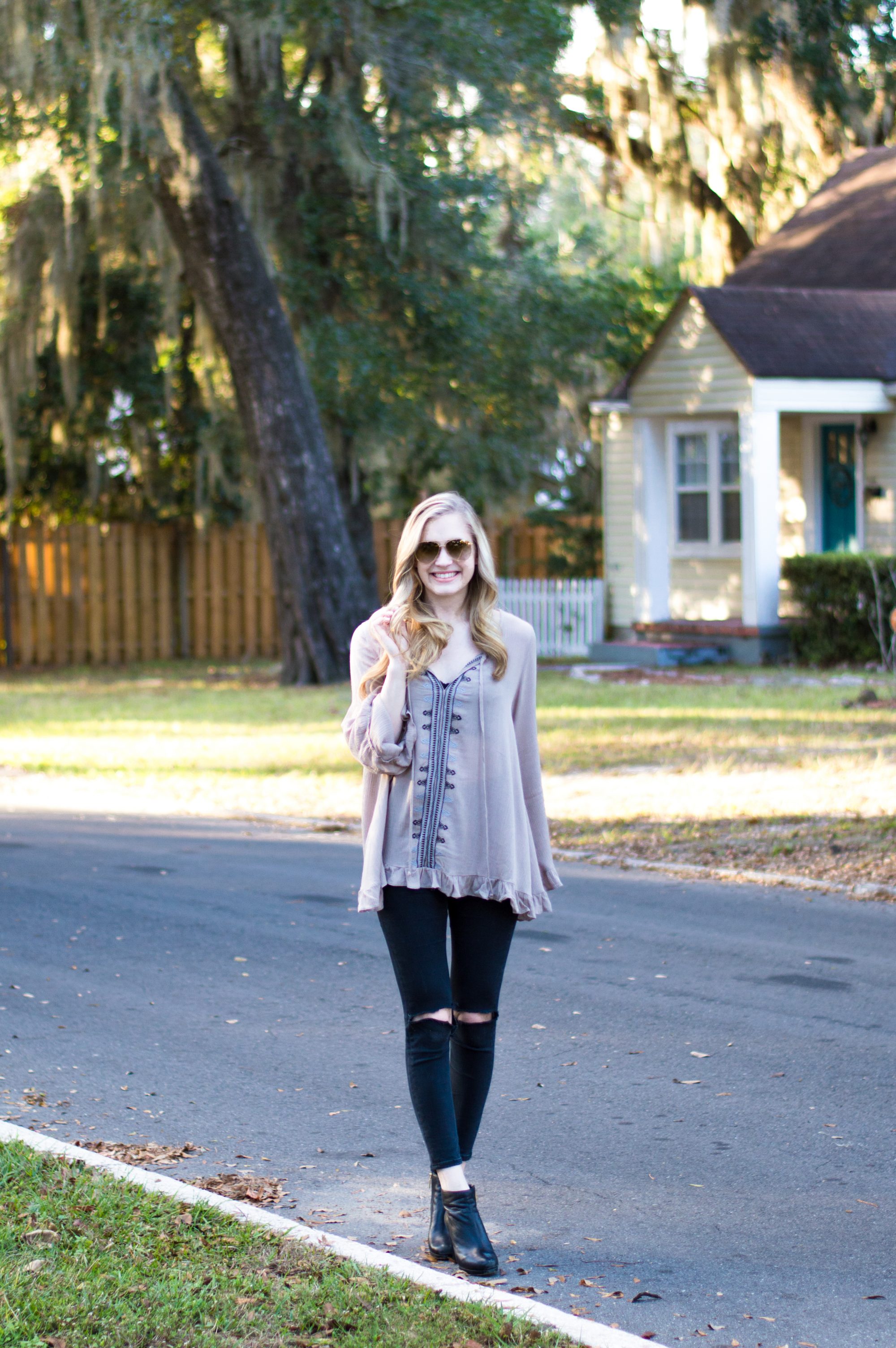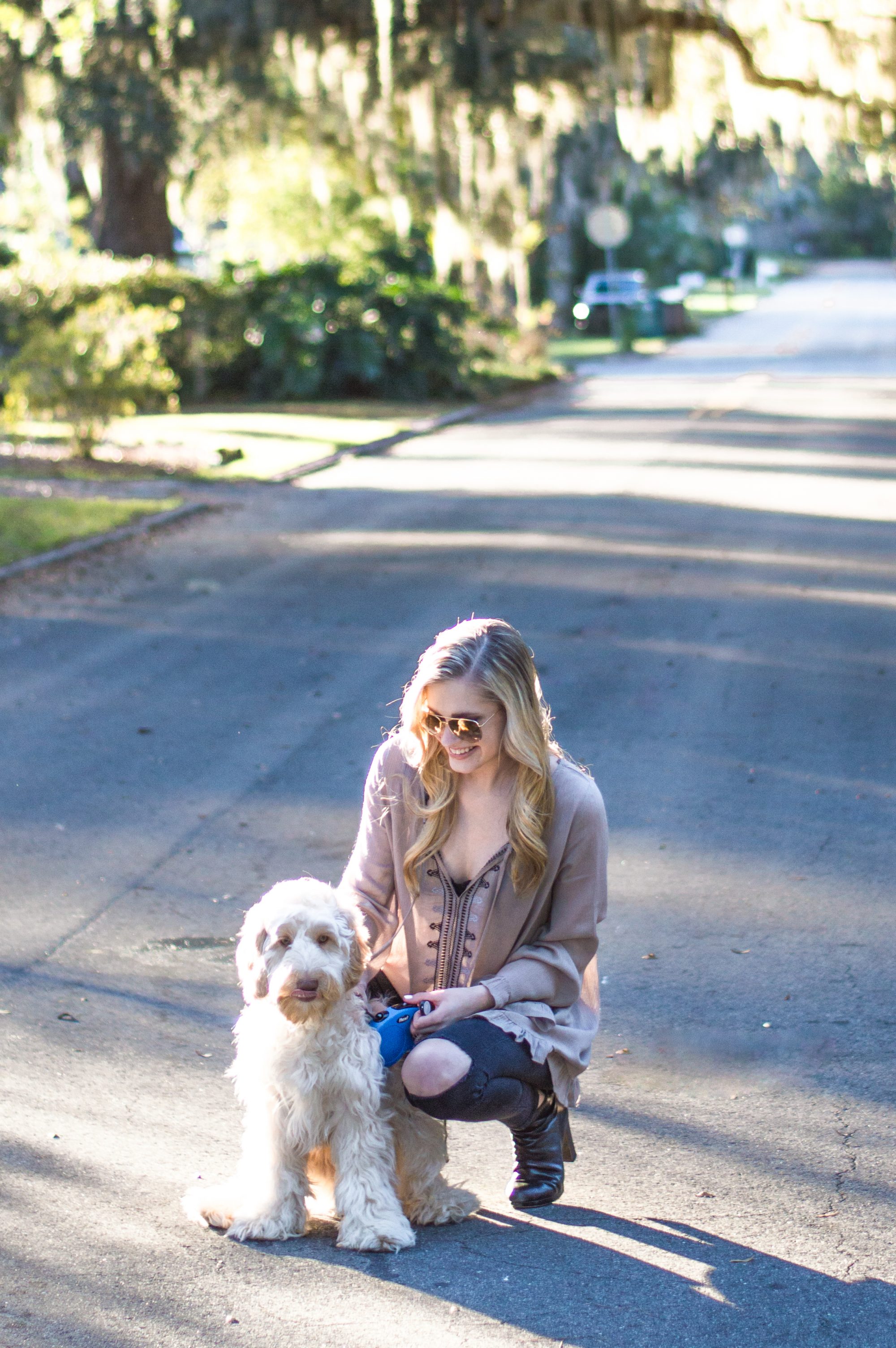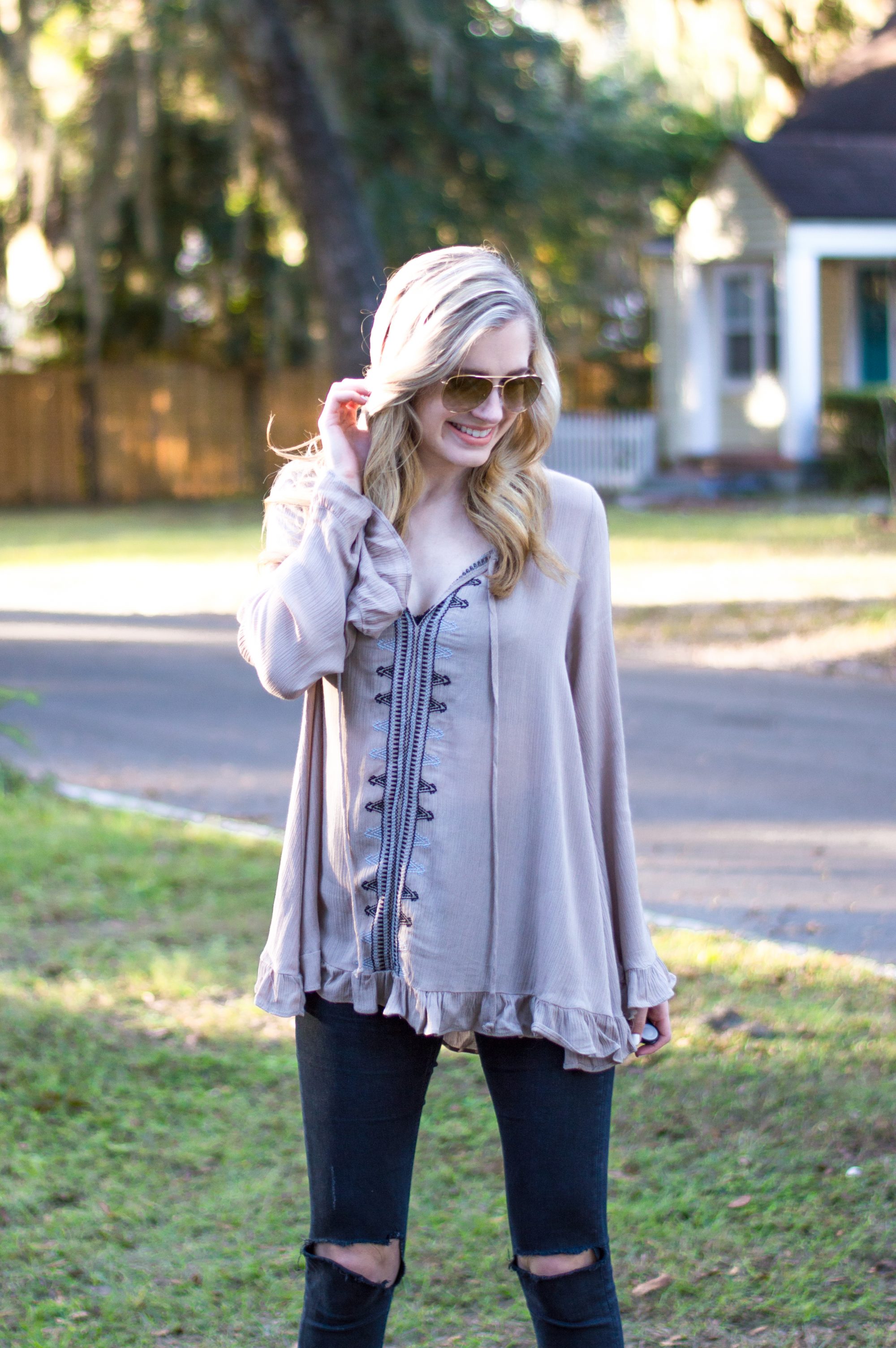 TUNIC: Thistle and Finn | DENIM: Topshop | BOOTIES: Old (similar) | SUNGLASSES: Burberry
Shopping with Thistle and Finn
I can honestly say that I've never had a bad experience with Thistle and Finn. It's the greatest online shop run by the sweetest woman who provides phenomenal customer service when needed. The shop not only has a wide variety of clothing, but it also has accessories and home decor. It's sort of like an online version of Anthropologie, but way more reasonably priced! I'm a huge fan of Anthropologie, but since I'm still in college, I'm on a college girl budget—so I can't always shop there. Luckily, I've been able to find affordable styles that look so similar!
Bye-Bye Christmas, Hello New Year!
Everyone's so excited to say goodbye to 2016, but it is pretty bittersweet for me. I worked my booty off in school and ended up making an A in my statistics course this semester! I just want to say for a second that I've never in my life gotten an A in a math course…ever! My blog has also been a higher priority for me this year and I've made big changes in moving forward with it. I even got Winston this year and he taught me how to be a good dog mom! I'm hoping 2017 will bring even more opportunities for growth for me—both in life and in my career. I hope you all have had a wonderful holiday with your families and I hope you all have a Happy New Year!
Other than all of that, I just have a new New Year's Resolutions. I'd love to grow my blog, continue to make good grades, graduate college and begin going to church with Ryan! I can't wait to see what this new year will bring!