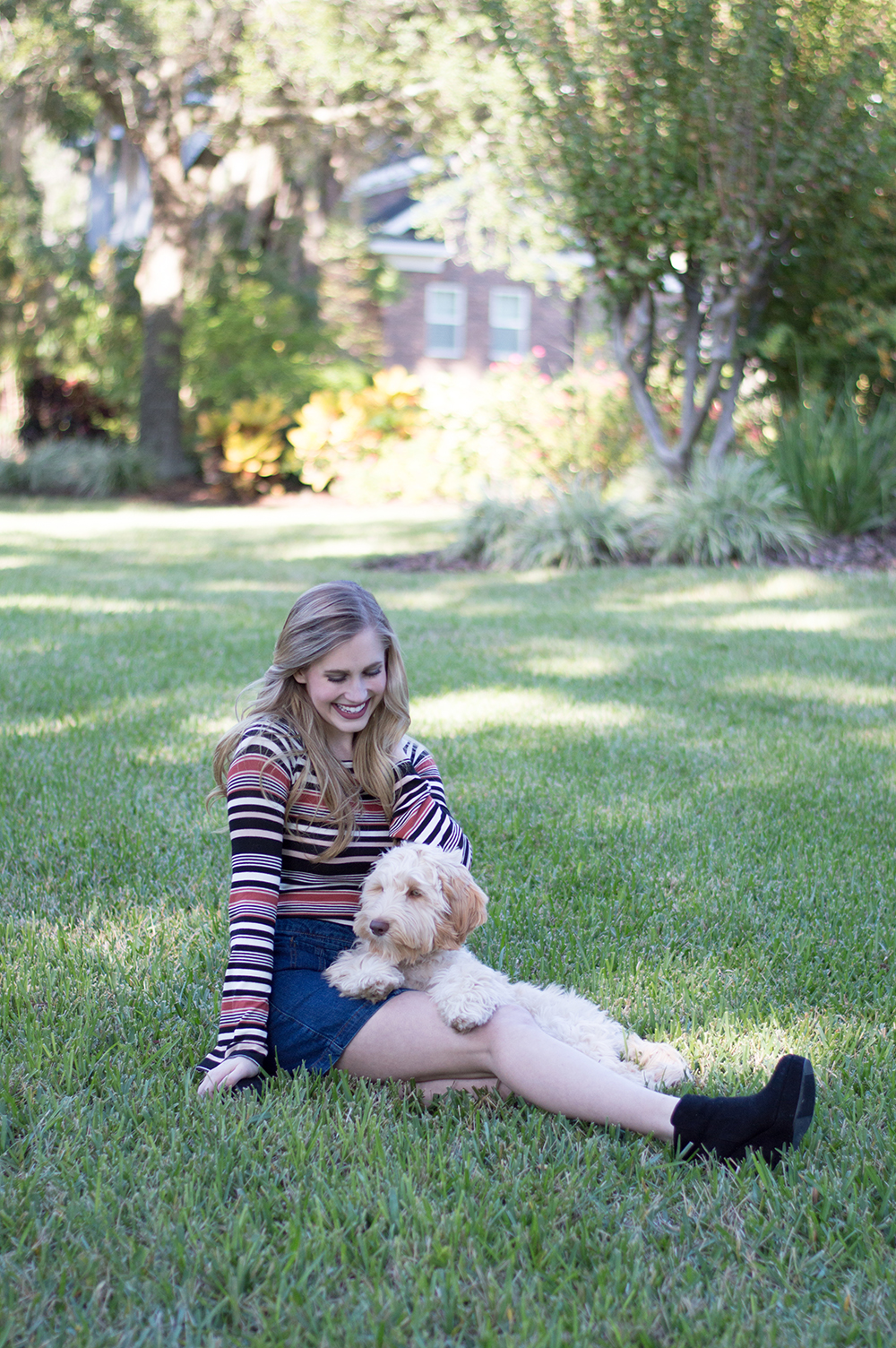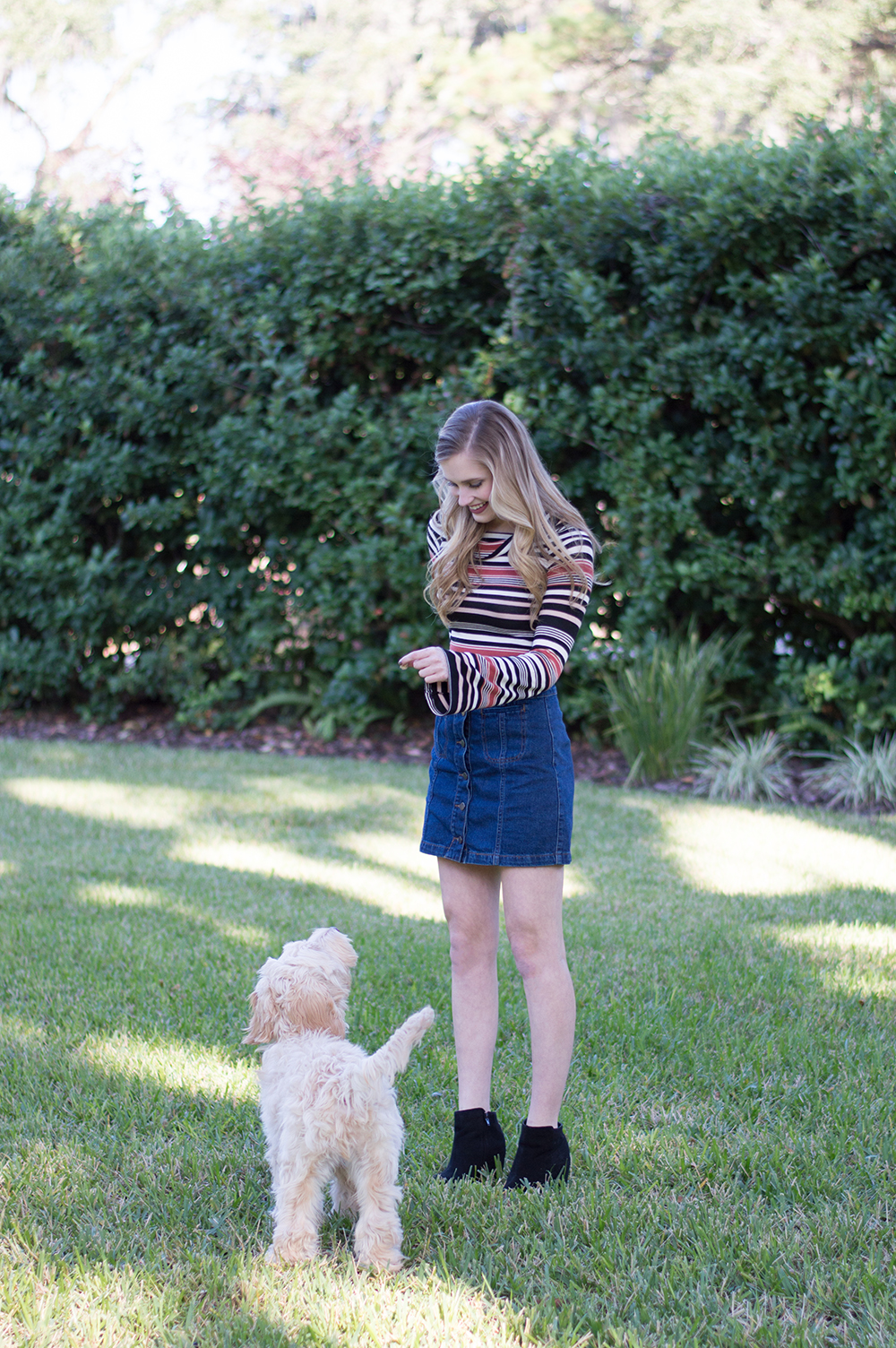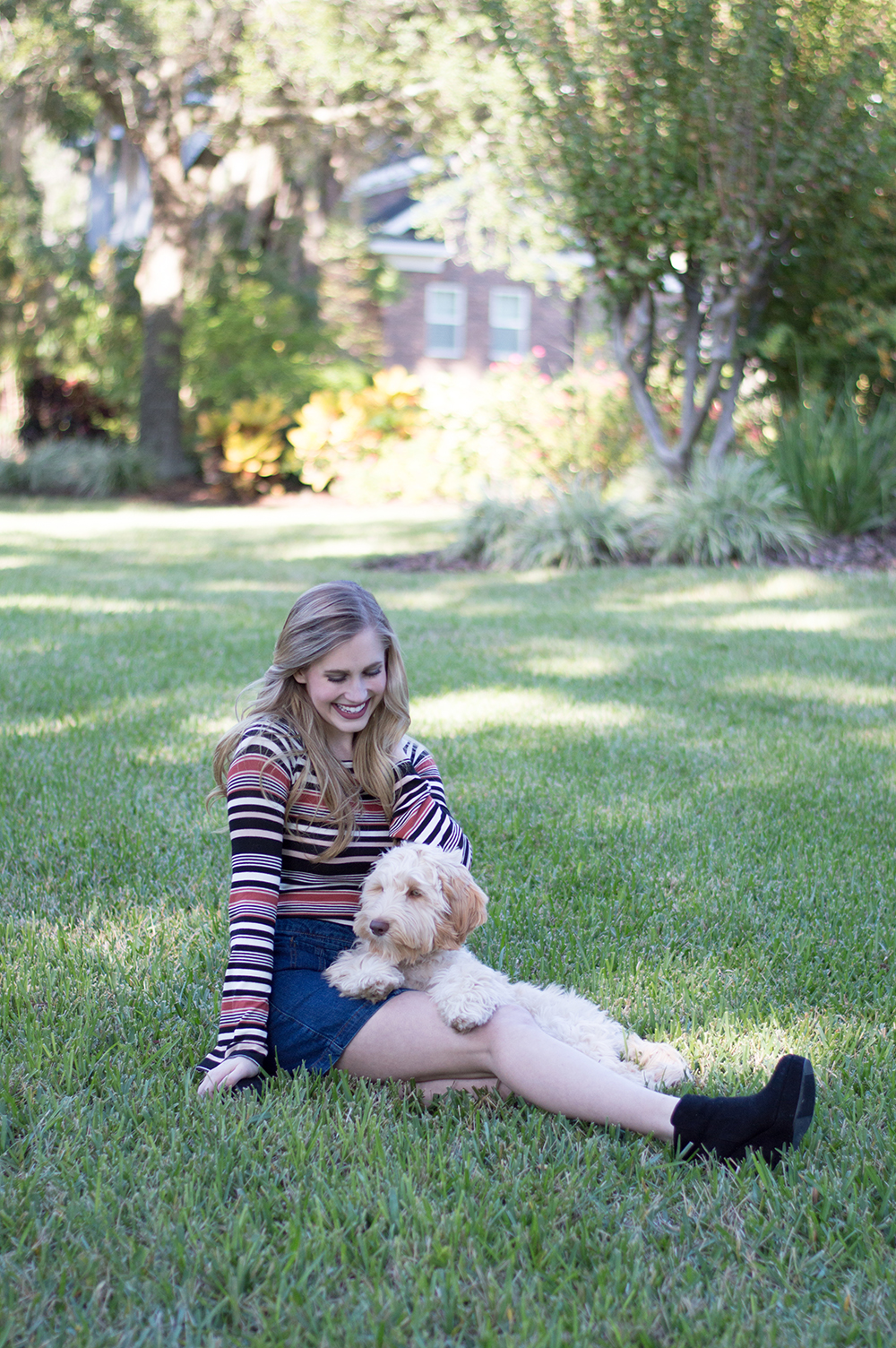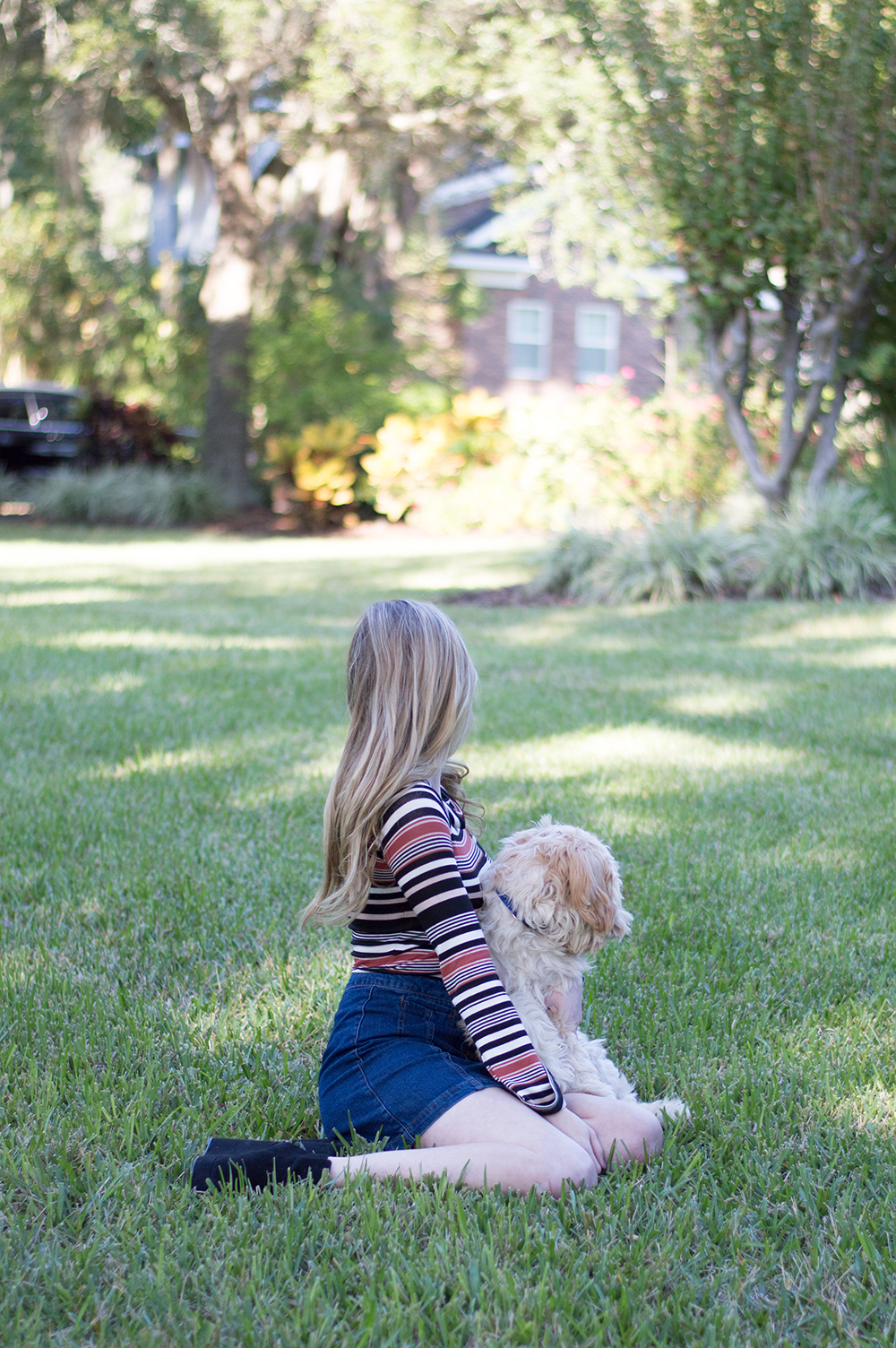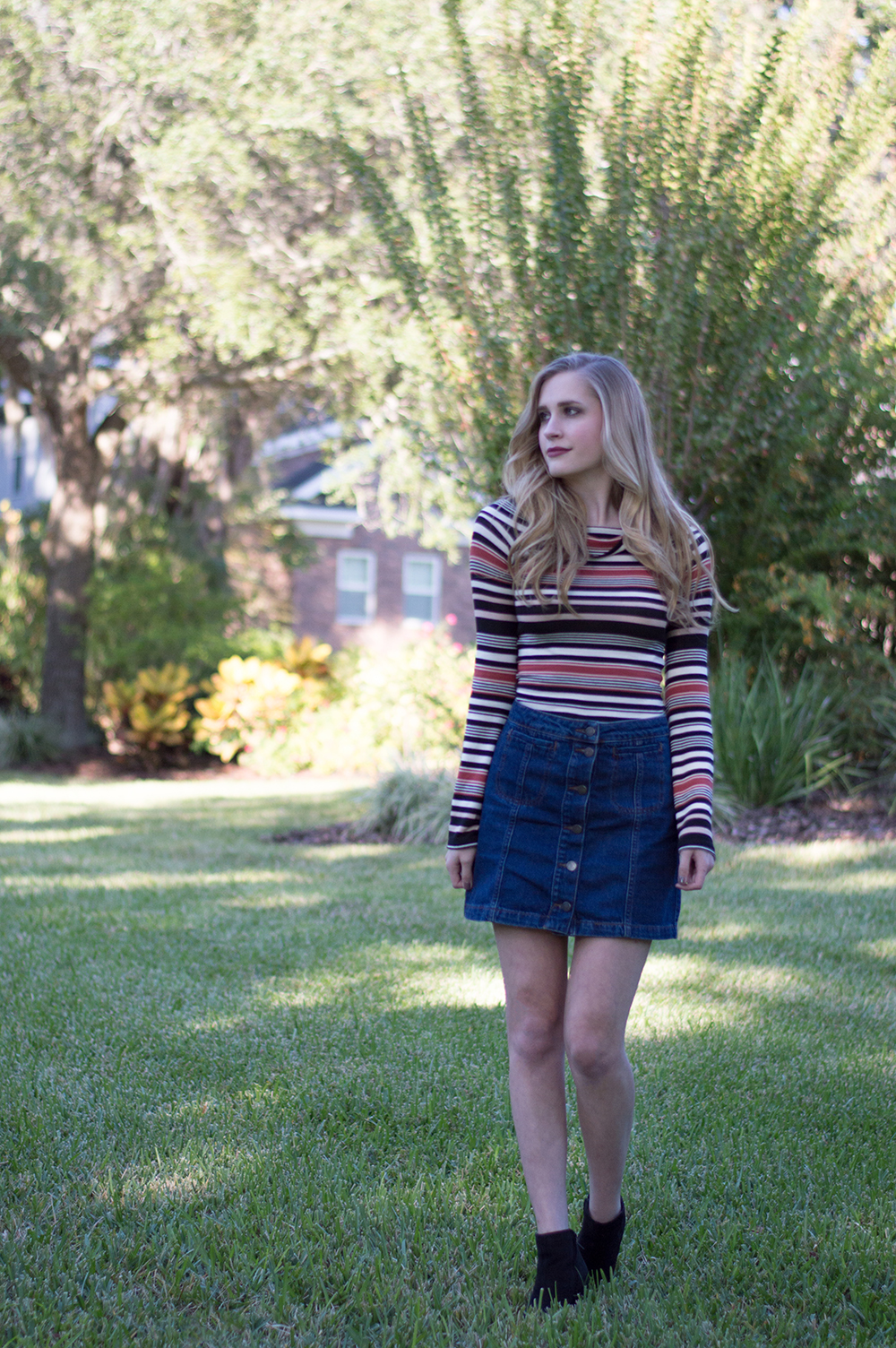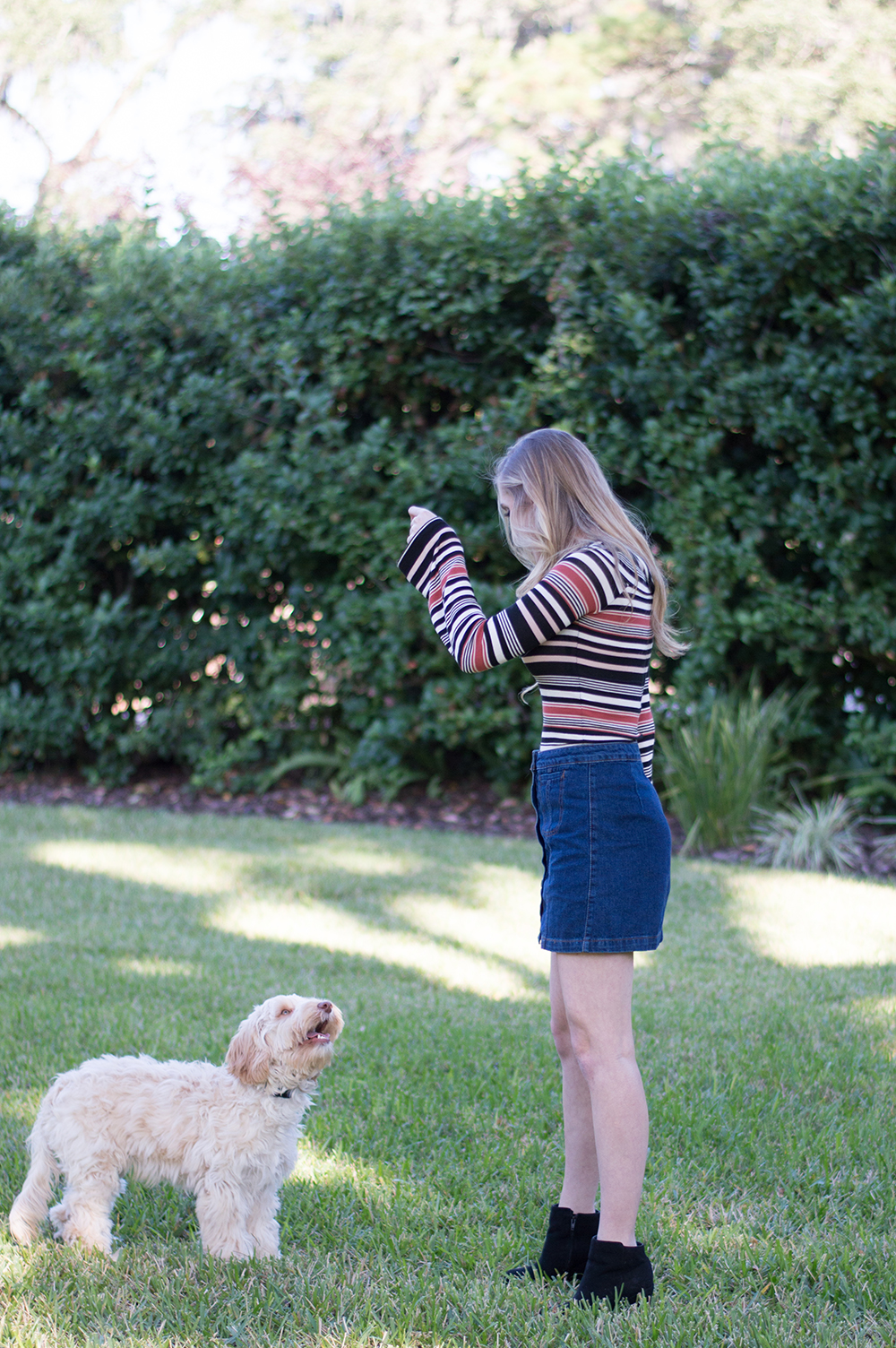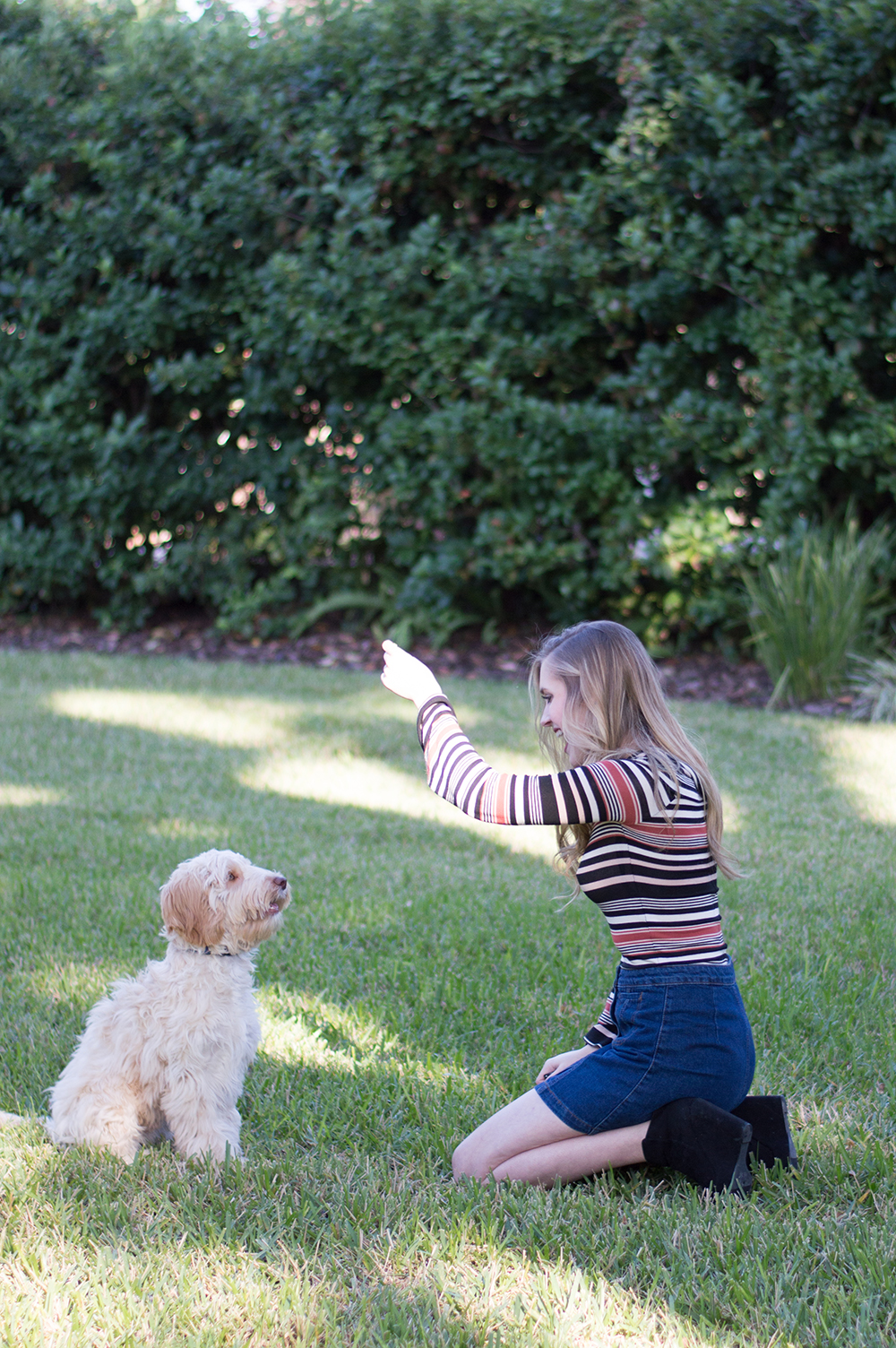 Sweater // Skirt // Wedges // Lip
It's finally cold enough to wear a sweater!
Last year, it was hot all winter long! This year, it's been so much cooler! I hate the hot weather, which is weird since I live in Florida but I just can't stand it! It's been so great this year. It's been cool almost every weekend. I've been loving it, and so has Winston! I've officially taught him how to sit, shake and lay down. He's so cute when he lays down. He just slides his butt back and his feet forward—haha! Next, I'm going to try to teach him how to put his arms on my shoulder to give me a hug. We'll see how that goes.
How to stay warm in a Florida winter
The key to staying warm during the winter season in a hot state like Florida is wearing light sweaters, dresses with tights, cardigans and closed-toe shoes. Although, my outfit inspiration for today is from my friend Kelci—the sweater I have on is actually hers! It's nice to have friends that are my size, lol! My typical go-to daytime outfit is a light sweater or long-sleeve tee with either a skirt or jeans and booties. My go-to nighttime outfit is a bodysuit and skirt combo with tights and booties or a dress with tights and booties. If it's too hot, I just wear a dress with booties. Regardless, since it's finally cooling down, I've been online shopping like crazy! I can't wait to share all of my new fashion finds with all of you!
Updates
Thanksgiving is right around the corner! Who's excited—I am! Thanksgiving means the Macy's Parade, my mom's cooking, movies with family and black Friday! For the past four or five years, every Friday after Thanksgiving I've been going black Friday shopping with my mom's best friend, Barb. Barb and I always go to all of the local shops in my hometown. We are always hunting down deals on Christopher Radko Christmas Ornaments. If you don't already know what those are—look them up because they are beautiful. Barb and my mom have been collecting them since they were in their early twenties. I started when I was 18 and I probably have about 20 of them. My mom also gives me one every year for Christmas, so they all mean something. I try to write down the year and where I got the ornament from on the inside of every box so I can hold on to the memories. I love carrying on my mother's tradition!