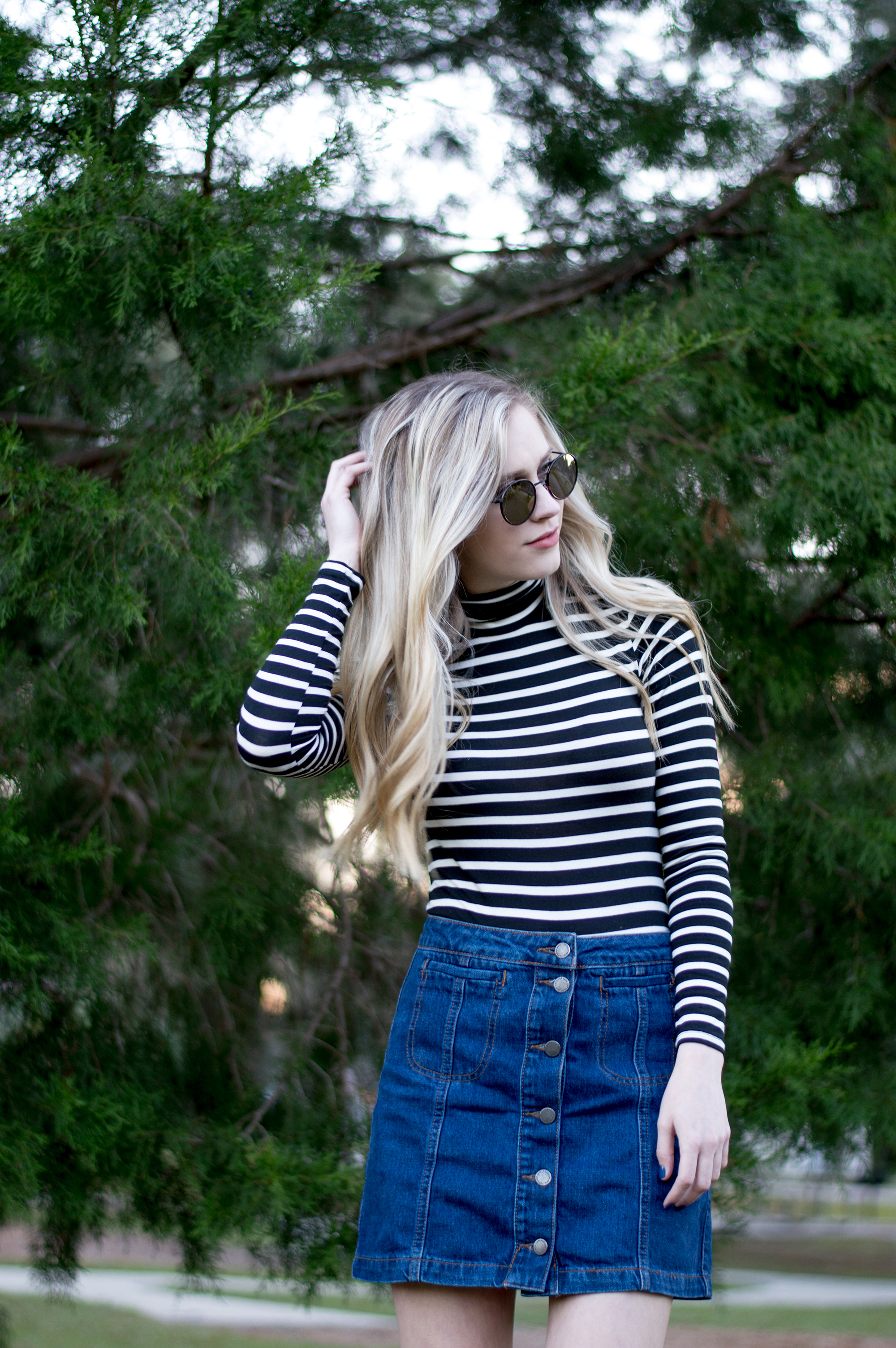 Top: F21 (Extra 30% off sale) | Skirt: TOPSHOP | Boots: F21 (similar, similar) | Sunnies: DIFF (Cyber Monday 30-50% off) | Lip: M.A.C. Velvet Teddy
Cyber Monday Deals!
I hope you all had a wonderful Thanksgiving—I know I did! I usually dread holidays, but this year it was very laid back and fun. Ryan and I got up early to watch the Macy's Thanksgiving Day parade and the dog show. After that, we got ready to go eat lunch at my dad's house! We stayed for a while, and then got ready to go to my mom's house for dinner. We played What Do You Meme with the whole family. Even Nannie (my grandma) enjoyed the game!
Aside from the weekend festivities, I went Black Friday shopping with my mom's best friend Barb. We do it every year—it's our little tradition. We went to a few local shops downtown and then we went to HomeGoods because we couldn't skip out on that. Even though the stores were packed, we had a great time.
Now, let's talk about Cyber Monday! View Post