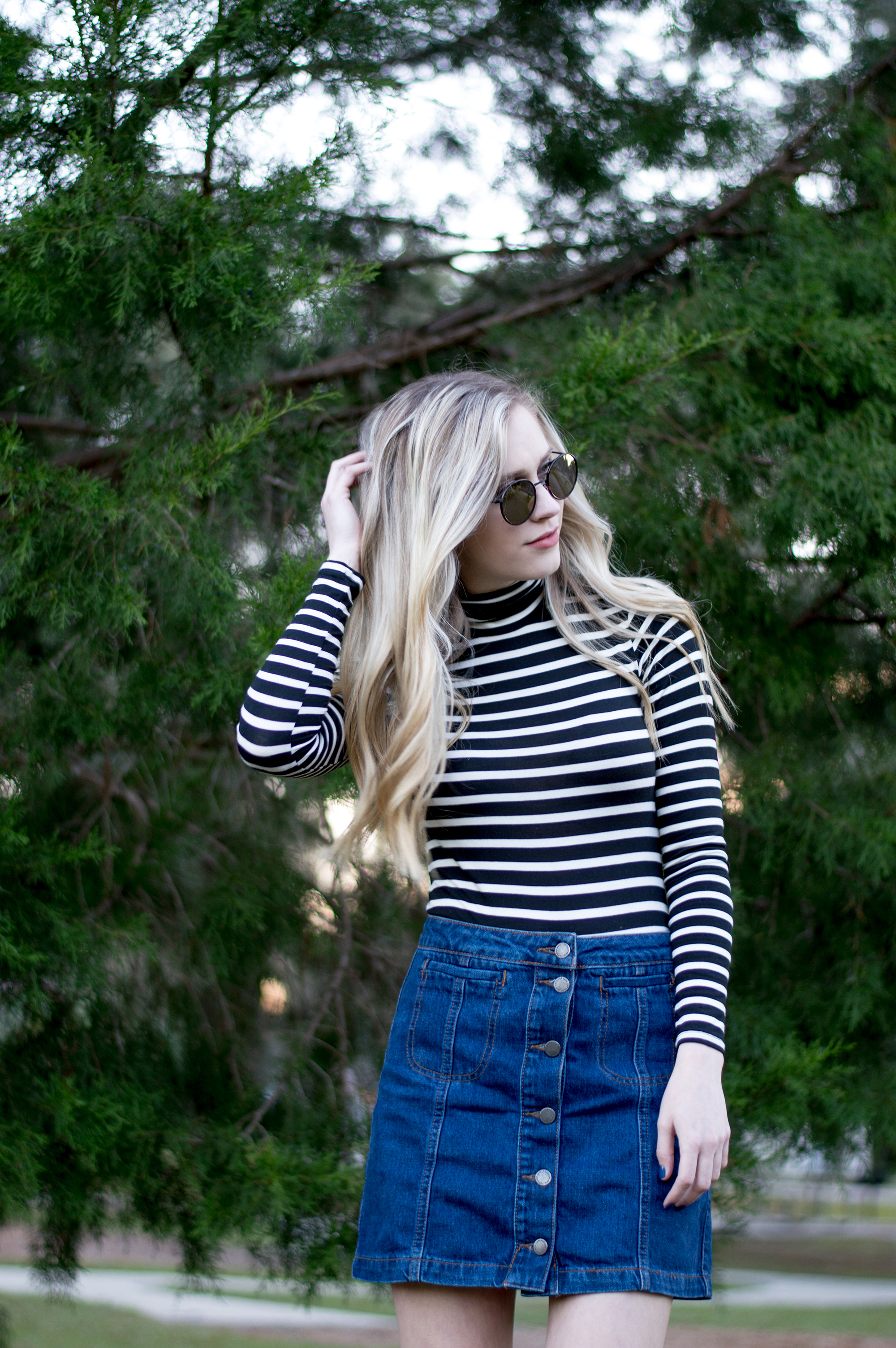 Top: F21 (Extra 30% off sale) | Skirt: TOPSHOP | Boots: F21 (similar, similar) | Sunnies: DIFF (Cyber Monday 30-50% off) | Lip: M.A.C. Velvet Teddy
Cyber Monday Deals!
I hope you all had a wonderful Thanksgiving—I know I did! I usually dread holidays, but this year it was very laid back and fun. Ryan and I got up early to watch the Macy's Thanksgiving Day parade and the dog show. After that, we got ready to go eat lunch at my dad's house! We stayed for a while, and then got ready to go to my mom's house for dinner. We played What Do You Meme with the whole family. Even Nannie (my grandma) enjoyed the game!
Aside from the weekend festivities, I went Black Friday shopping with my mom's best friend Barb. We do it every year—it's our little tradition. We went to a few local shops downtown and then we went to HomeGoods because we couldn't skip out on that. Even though the stores were packed, we had a great time.
Now, let's talk about Cyber Monday!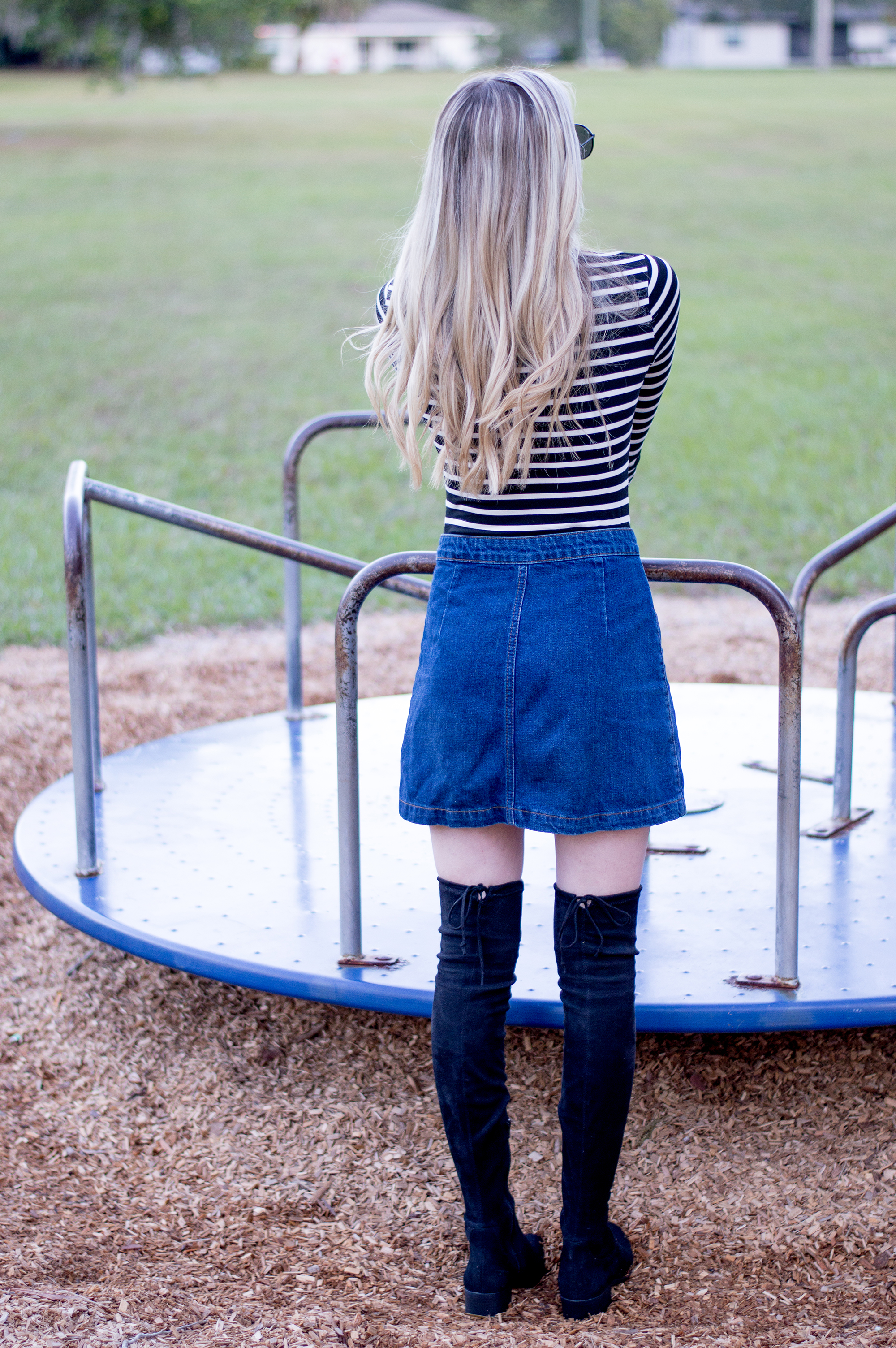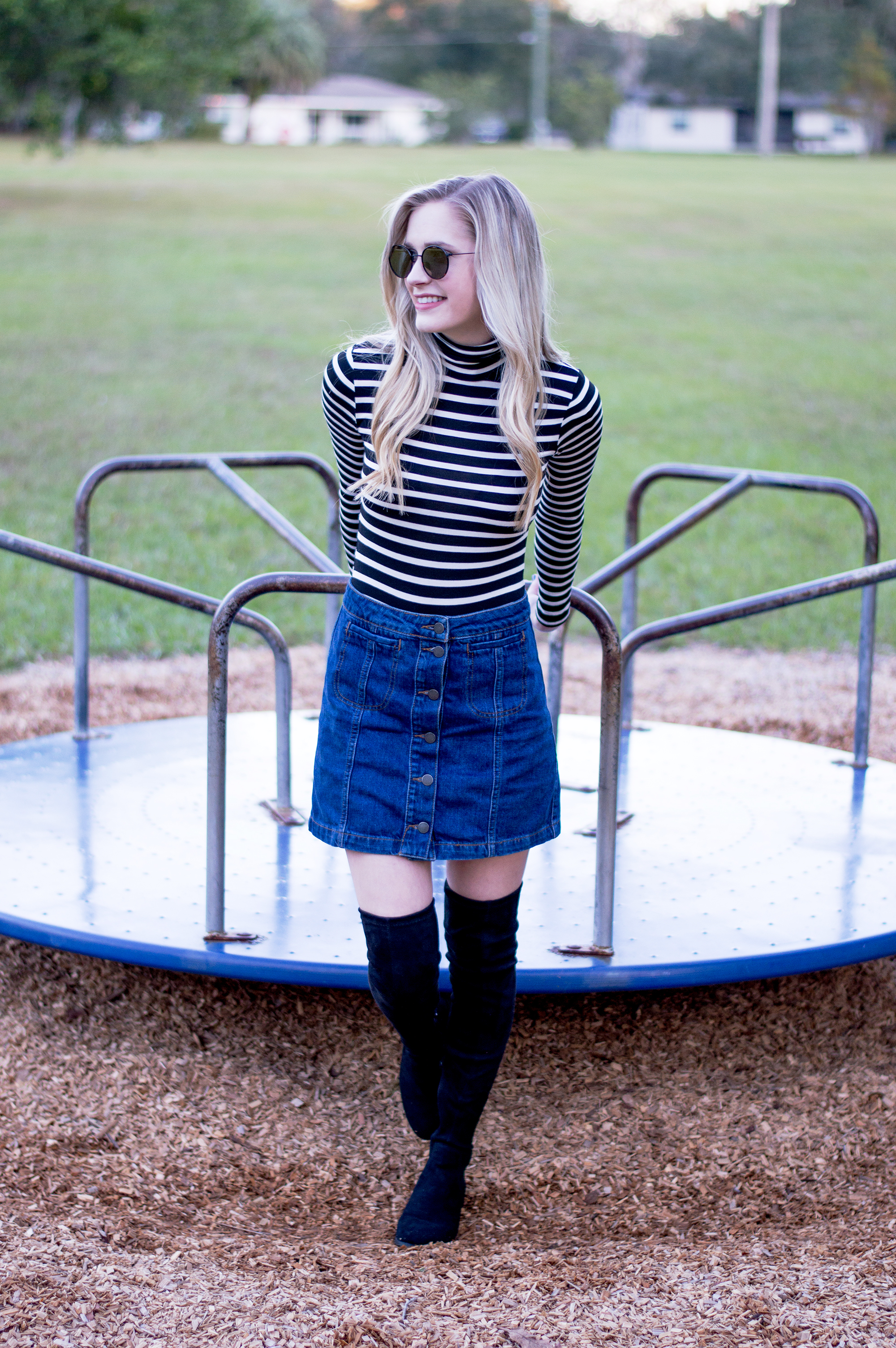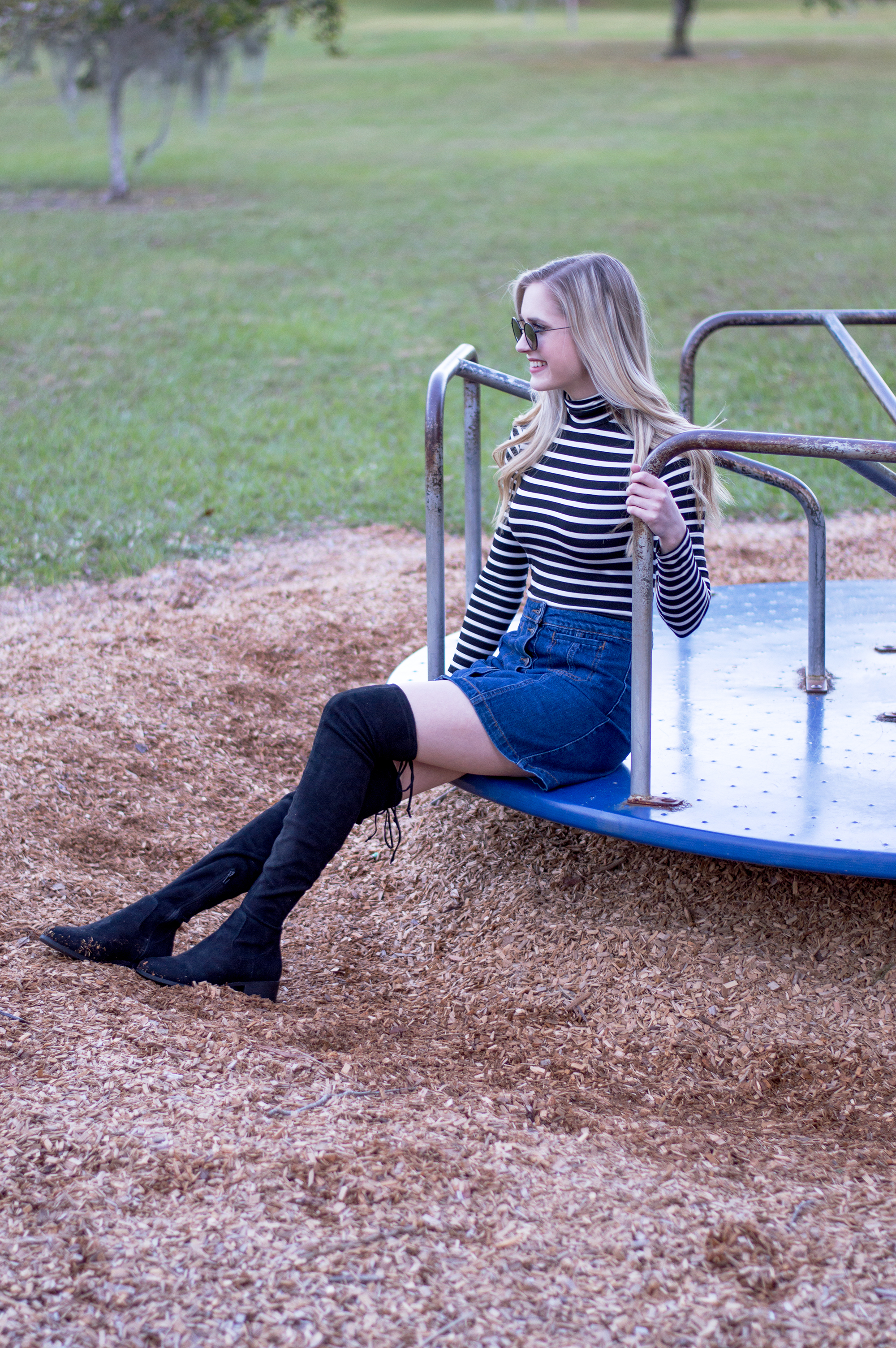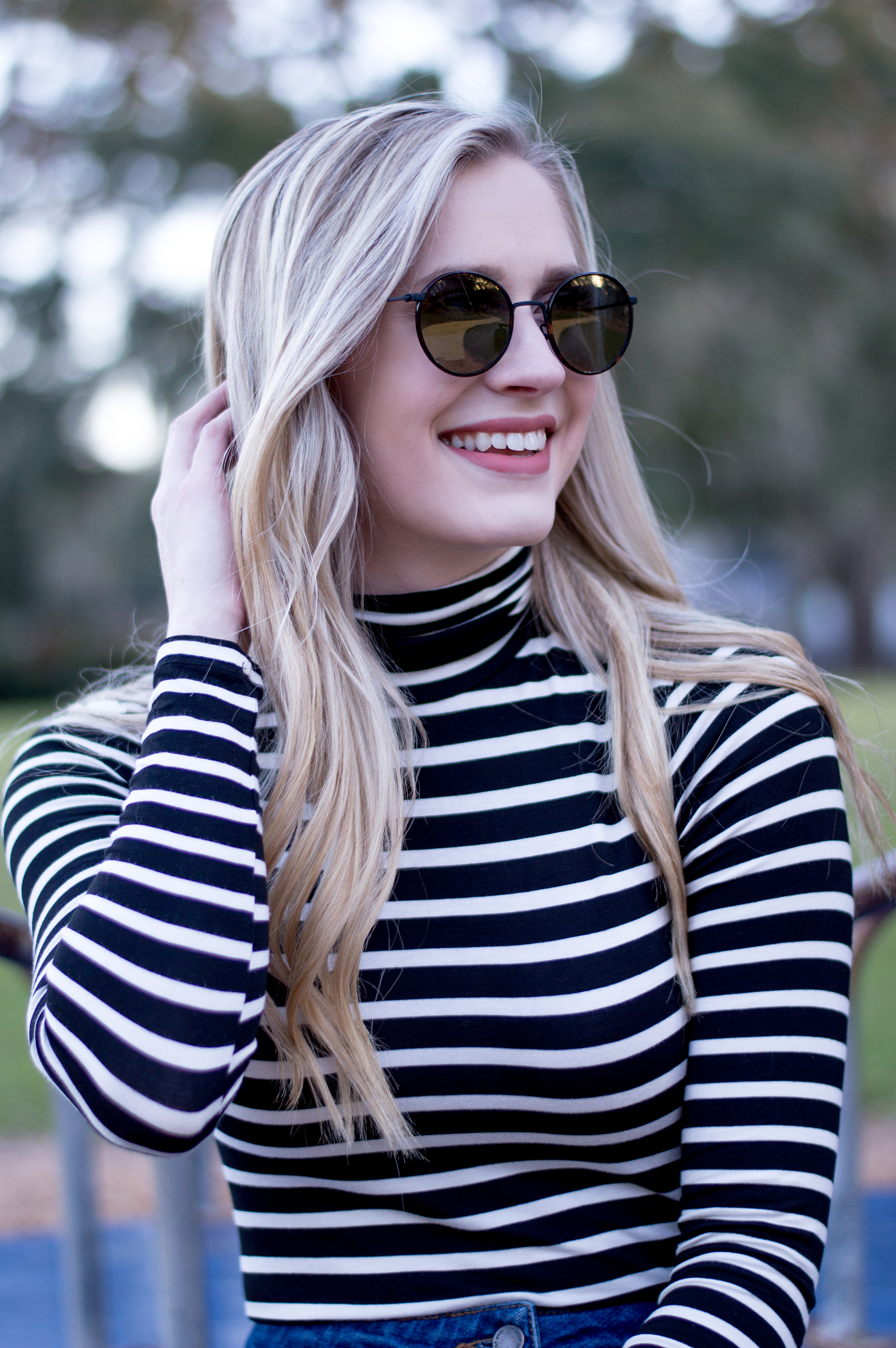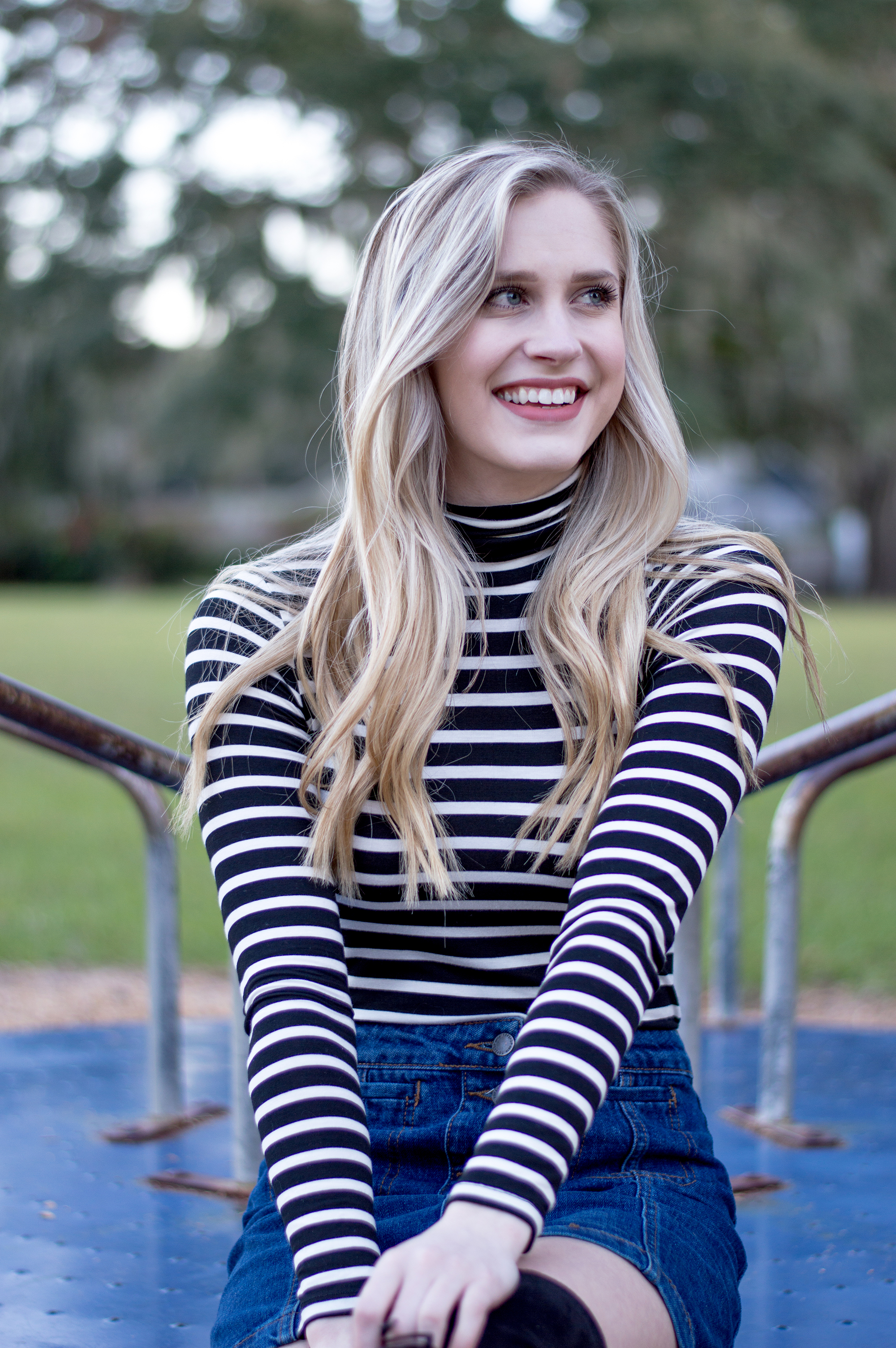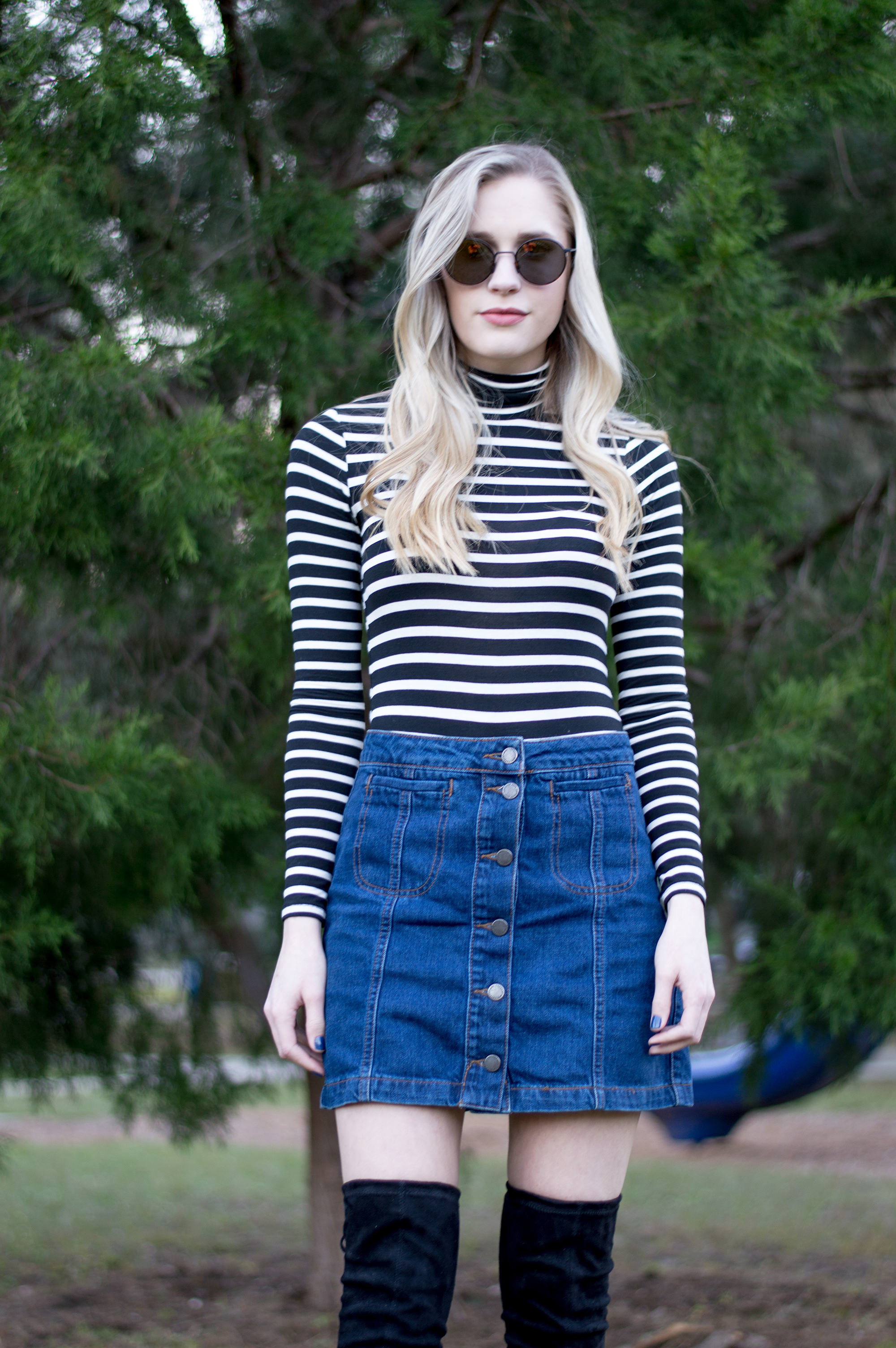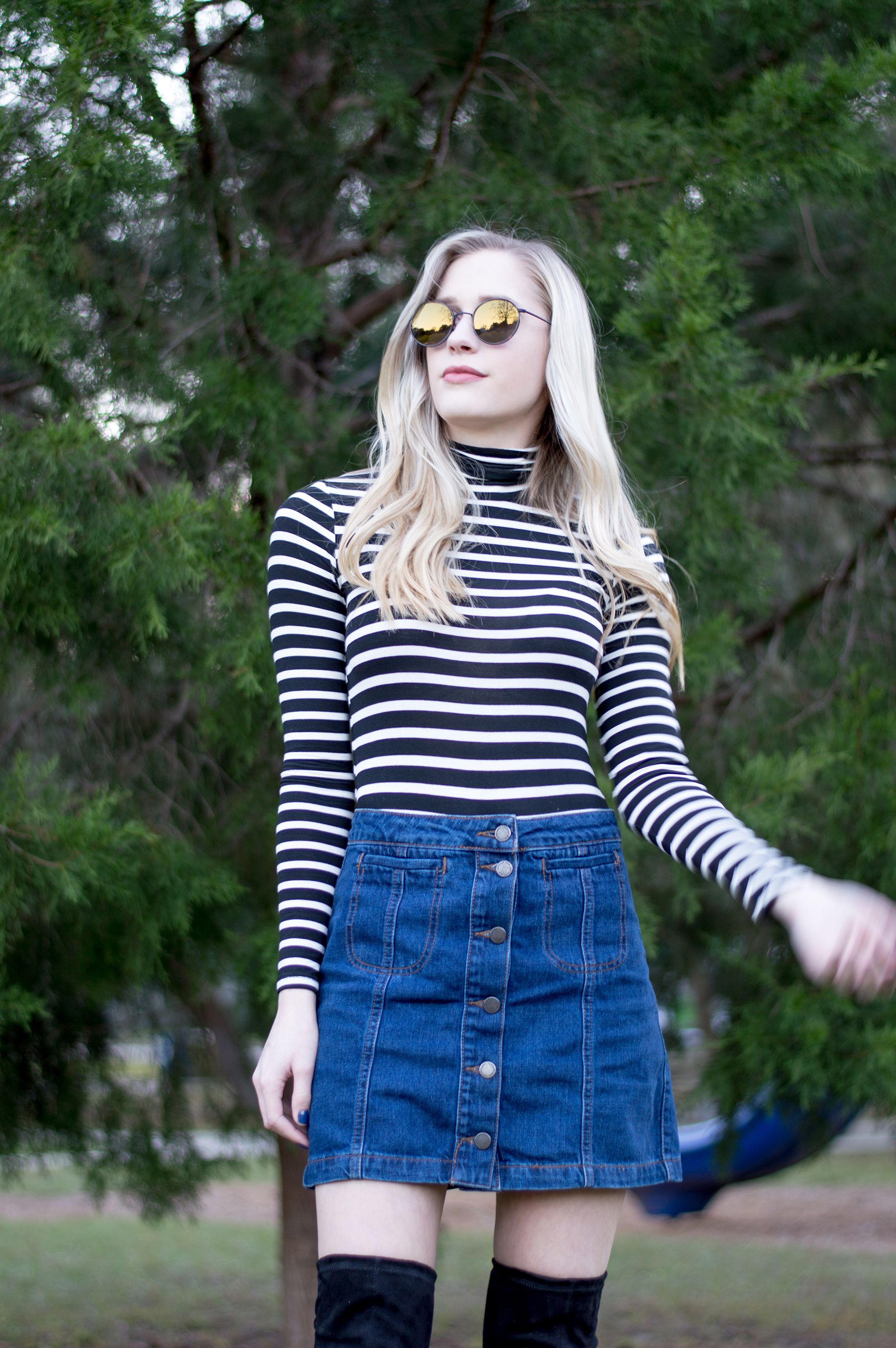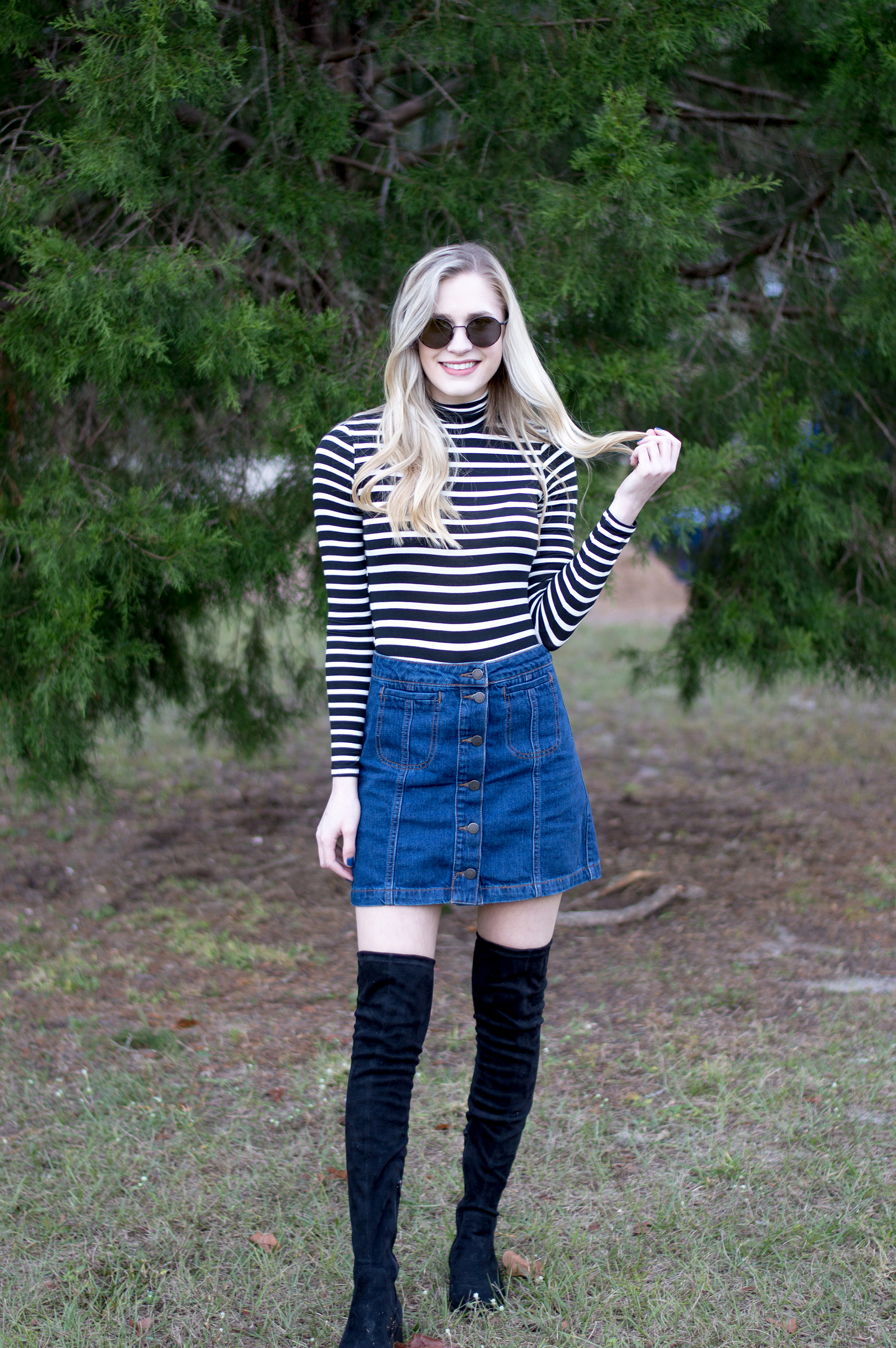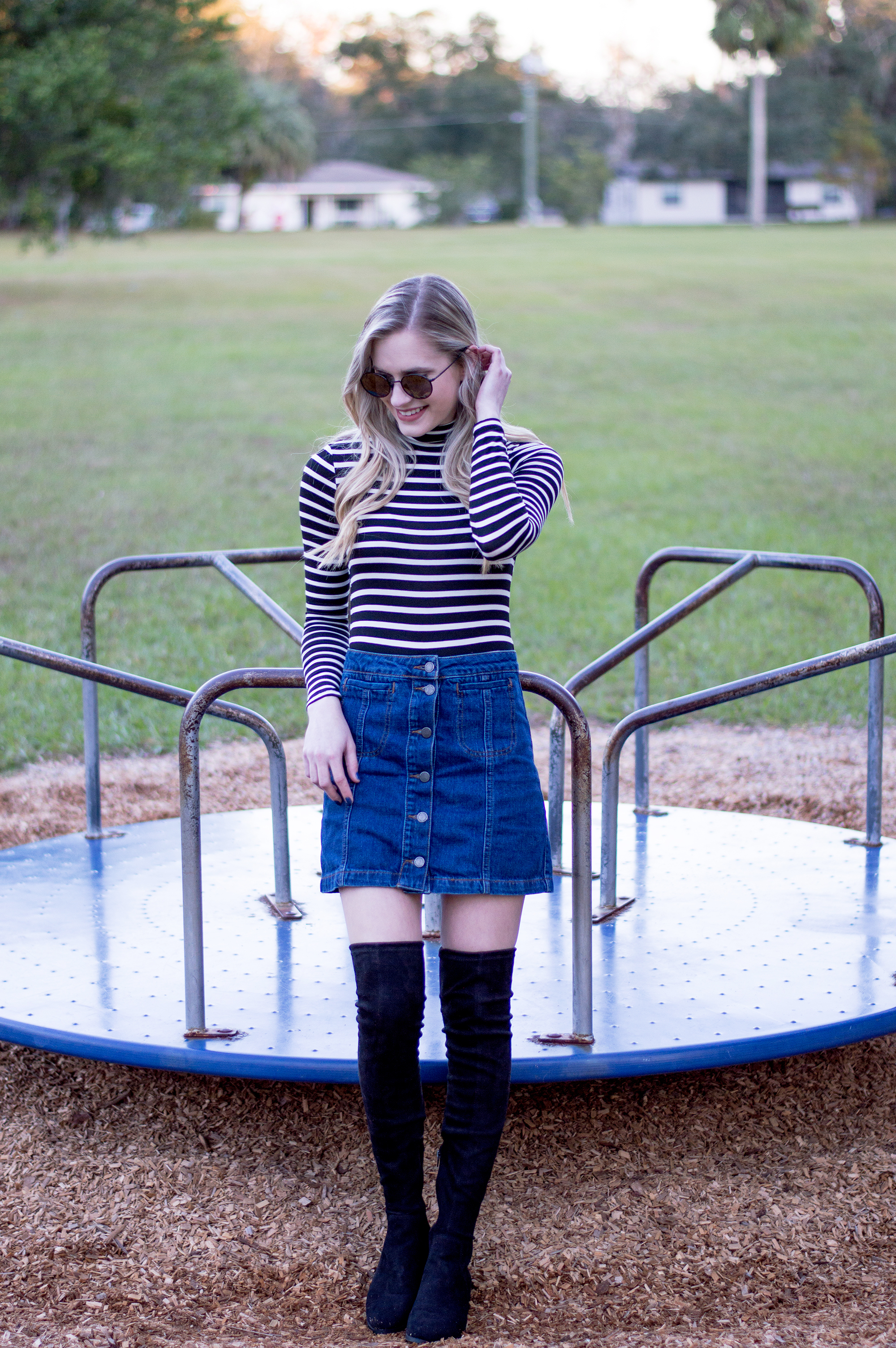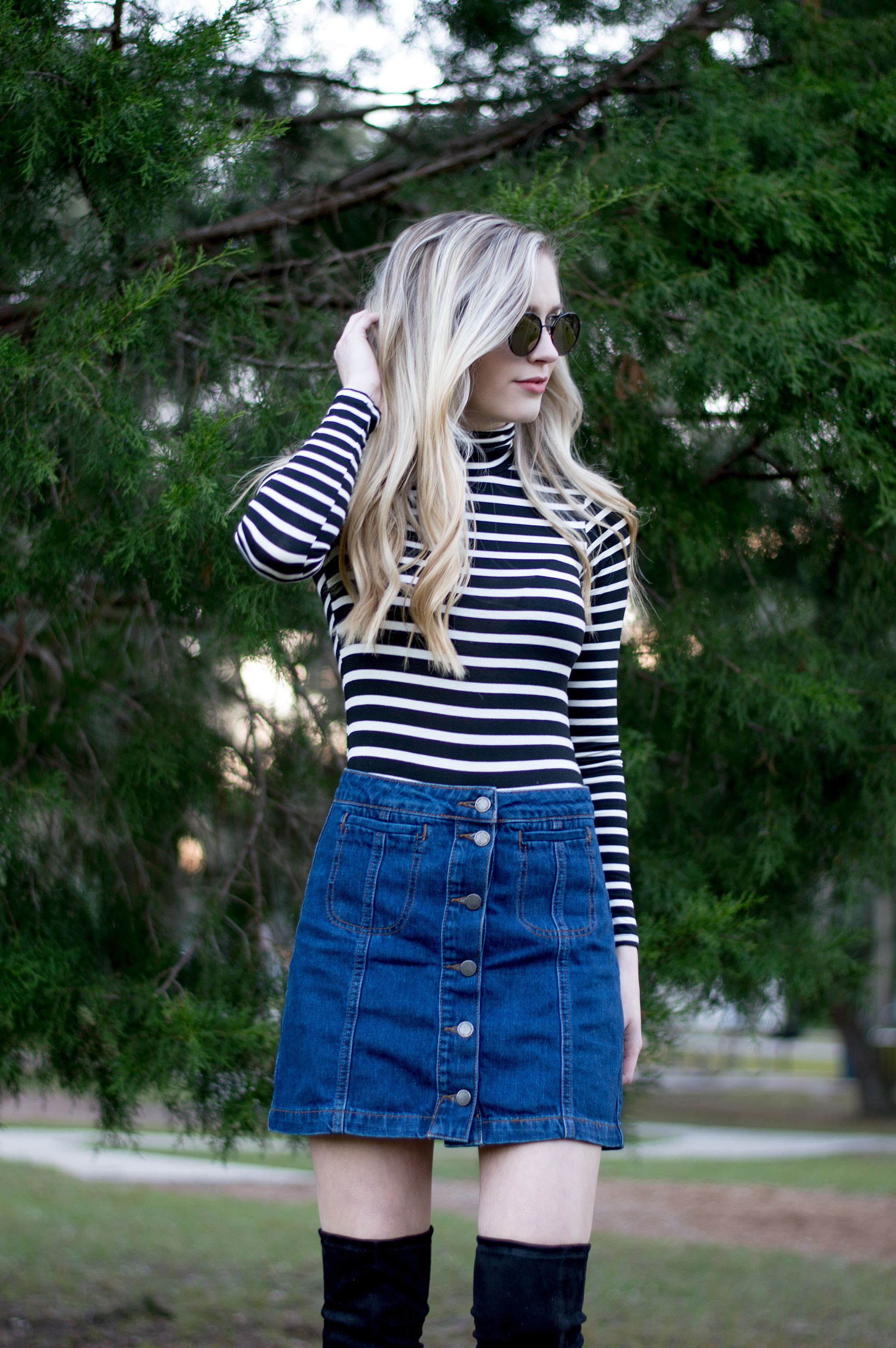 Happy Holidays From Diff Eyewear
The sunglasses I have on are NEW from Diff Eyewear. They are the Daisy round frame, polarized sunnies. I am not usually the girl to pick out round frames for myself, but I actually LOVE these ones. If you love them too, then you should get yourself a pair before the end of Cyber Monday. The deals are buy one pair and get 30% off, buy two pairs and get 40% off or buy three pairs and get 50% off. This is an amazing deal, especially since they are polarized AND they are already extremely reasonably priced. This is my second pair of DIFF sunnies and they do not disappoint. The quality is amazing, along with the look and feel.
Other Cyber Monday Deals!
Anthropologie – 30% off entire store
Asos – 30% off everything
BaubleBar – 35% off EVERYTHING
Boohoo – 60% off everything
Bloomingdales – 25% off
Crate & Barrel – 15% off everything, 30-40% off other furniture items
Express – 50% off everything
J.Crew – 40% off plus an extra 10% off until noon Monday
J.Crew Factory – 50 to 60% off everything
Joss & Main – Extra 30% off everything
Nordstrom – Extra 20% off sale items and up to 40% off designer clearance
Tory Burch – 30% off $250 or more
TooFaced – 25% off site wide
Urban Outfitters – $15 to $50 off entire purchase
Ulta – 30% off holiday collections plus free goodies
That's all I can think of for now! If I find any other good sales, I'll keep y'all updated on Instagram stories tomorrow! Happy shopping and happy holidays! xx, Elle
SaveSave