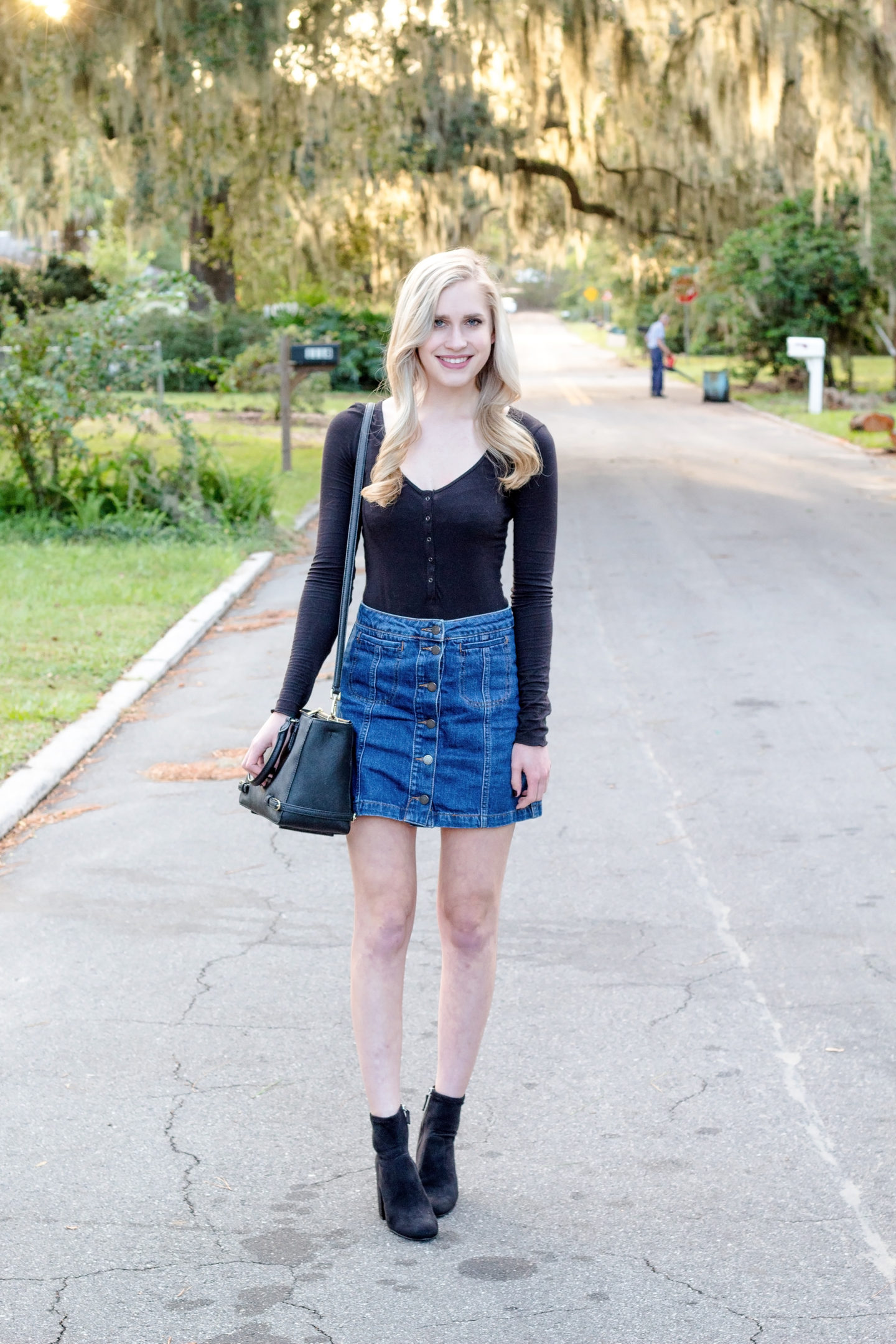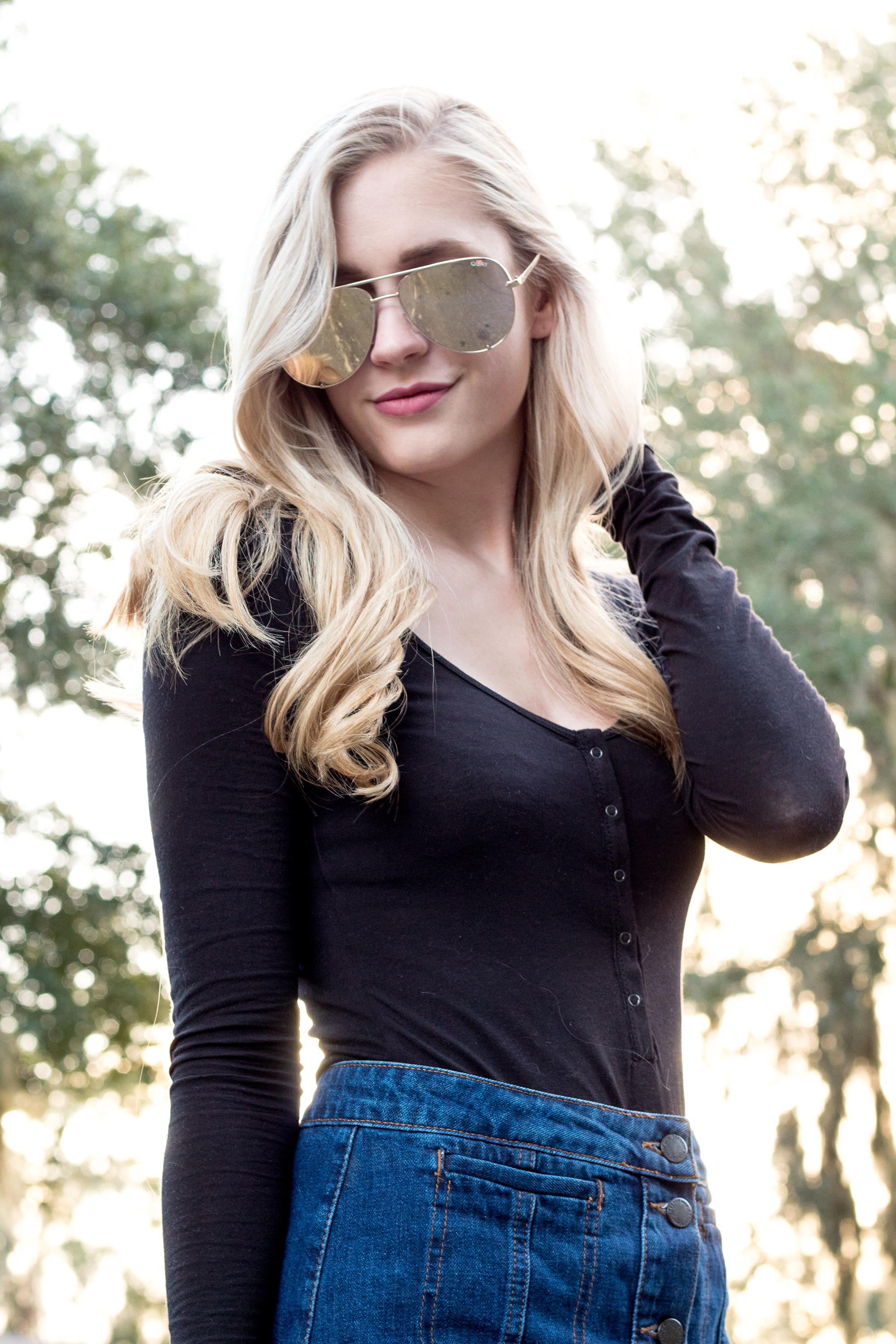 TOP: Free People | SKIRT: Topshop, old (similar, similar) | BOOTIES: Steve Madden (leather option) | BAG: Tory Burch, Old (similar, similar) | SUNNIES: Quay
So Here's A Funny Story
I haven't posted in a while, that's obvious, but I've just been so busy! First, there was Hurricane Irma, then we lost a week of work because of Irma and then we were playing catch-up to meet deadline. After we met our October deadline, which was last Friday, I've been able to relax a little bit. That relaxing didn't last long because I started feeling pain in my mouth on Saturday. YOU. GUYS. I have a freaking abscessed tooth. I guess that's what I get for grinding my teeth every night and not getting a night guard like everyone told me to do. That's the last time I ignore a problem. I have a dentist appointment tomorrow morning and you know what scares me the most? Dentists.
Now I'll Tell You My Booties Story
Two weekends ago, Ryan and I went shopping. We rarely go shopping in my little town because there's just not much here, but we decided to because Dillard's was having a sale. We get there and I am scouring the racks for something good. I found something alright, but of course it wasn't on sale. Ryan, on the other hand, scored two pairs of Ralph Lauren shoes for LESS THAN $50, TOTAL. Can you believe that? I was more than jealous. I checked the women's shoe section and didn't find anything I liked in my size, BUT I've had my eye on these Steve Madden booties since last year. I figured that since I've liked them for that long, they are worthy of a $100 purchase, right? RIGHT! I love them. They're so comfortable and they fit like a glove! I will say though, Ryan said, "Did you really just spend $100 on shoes?" Men, they don't even know.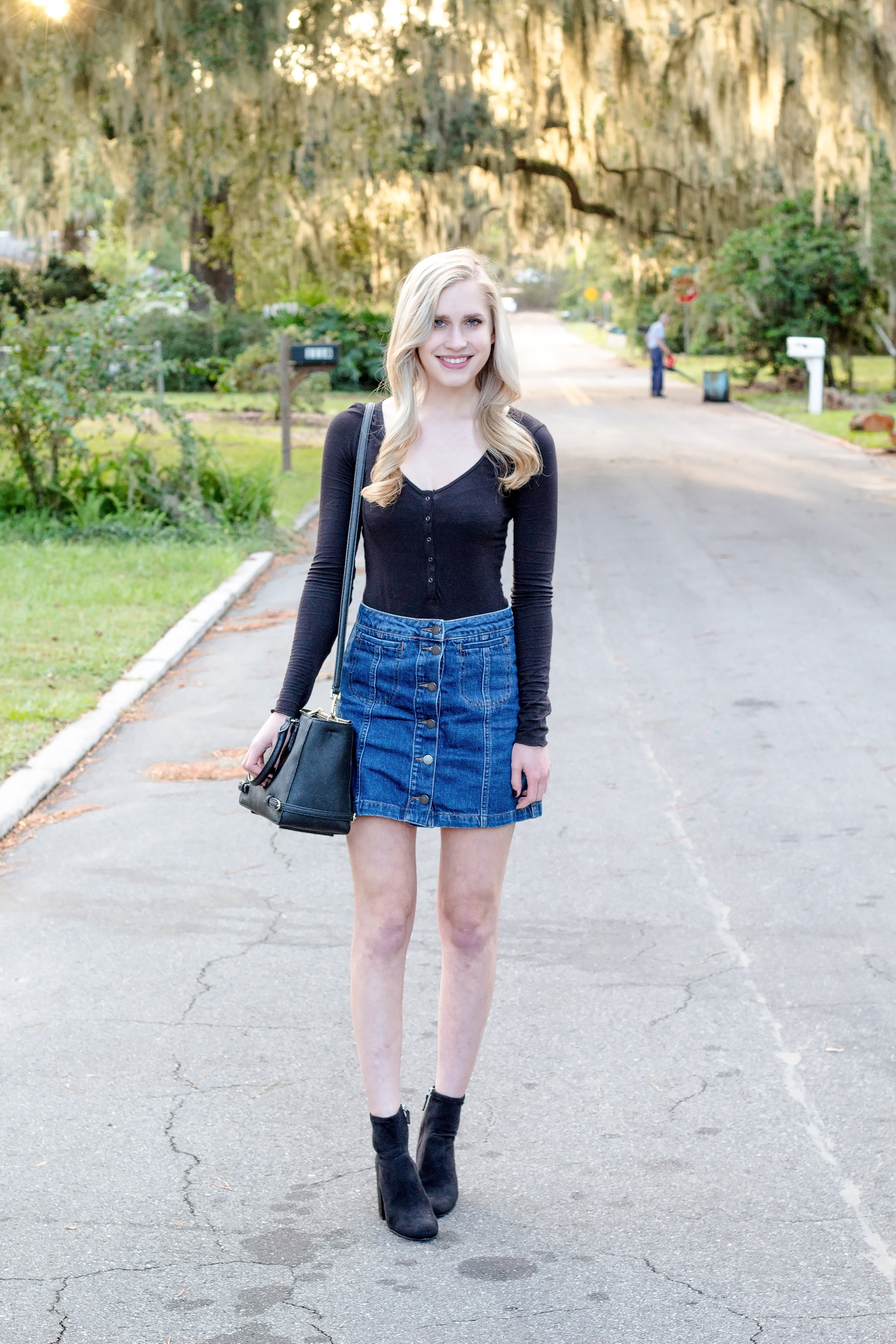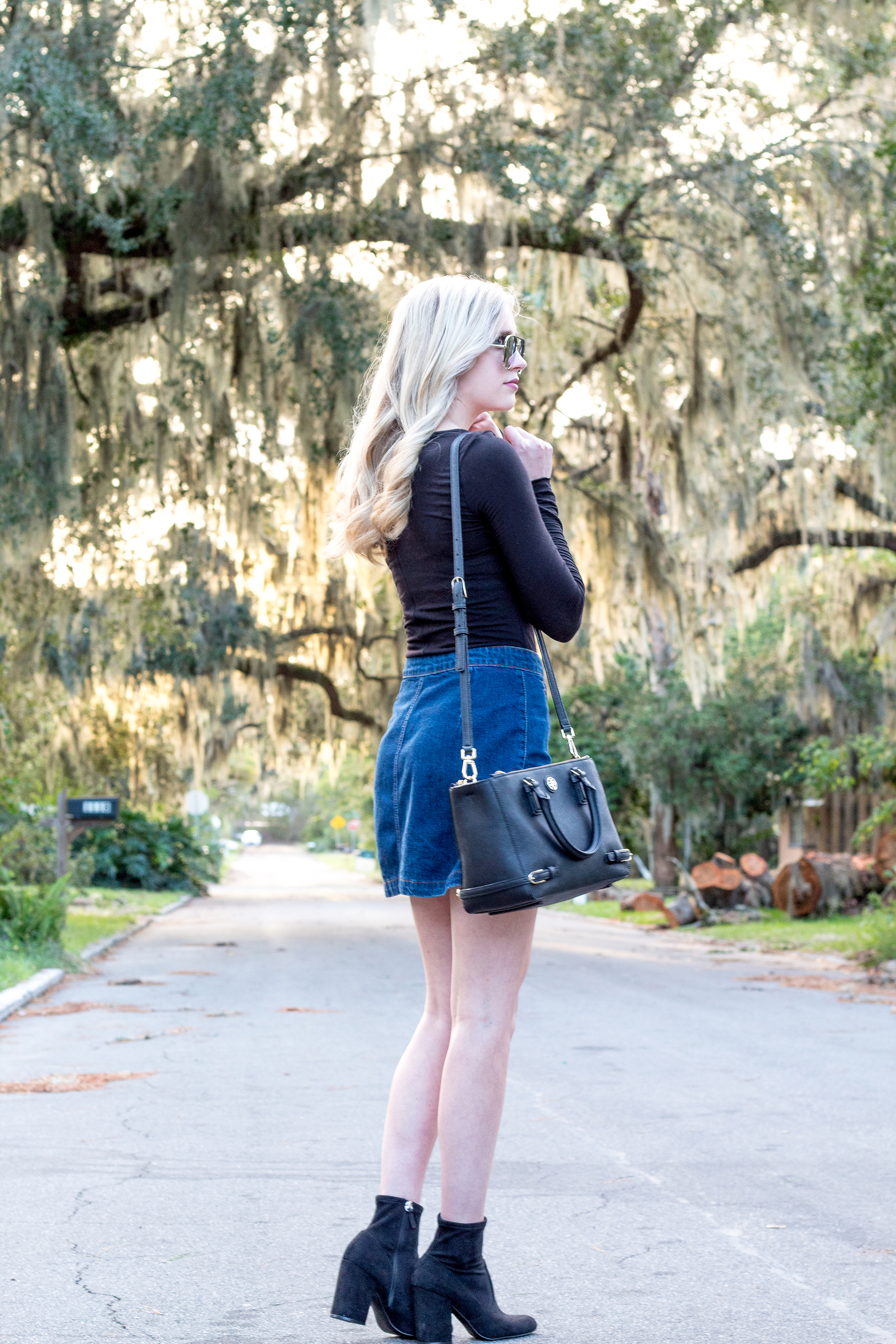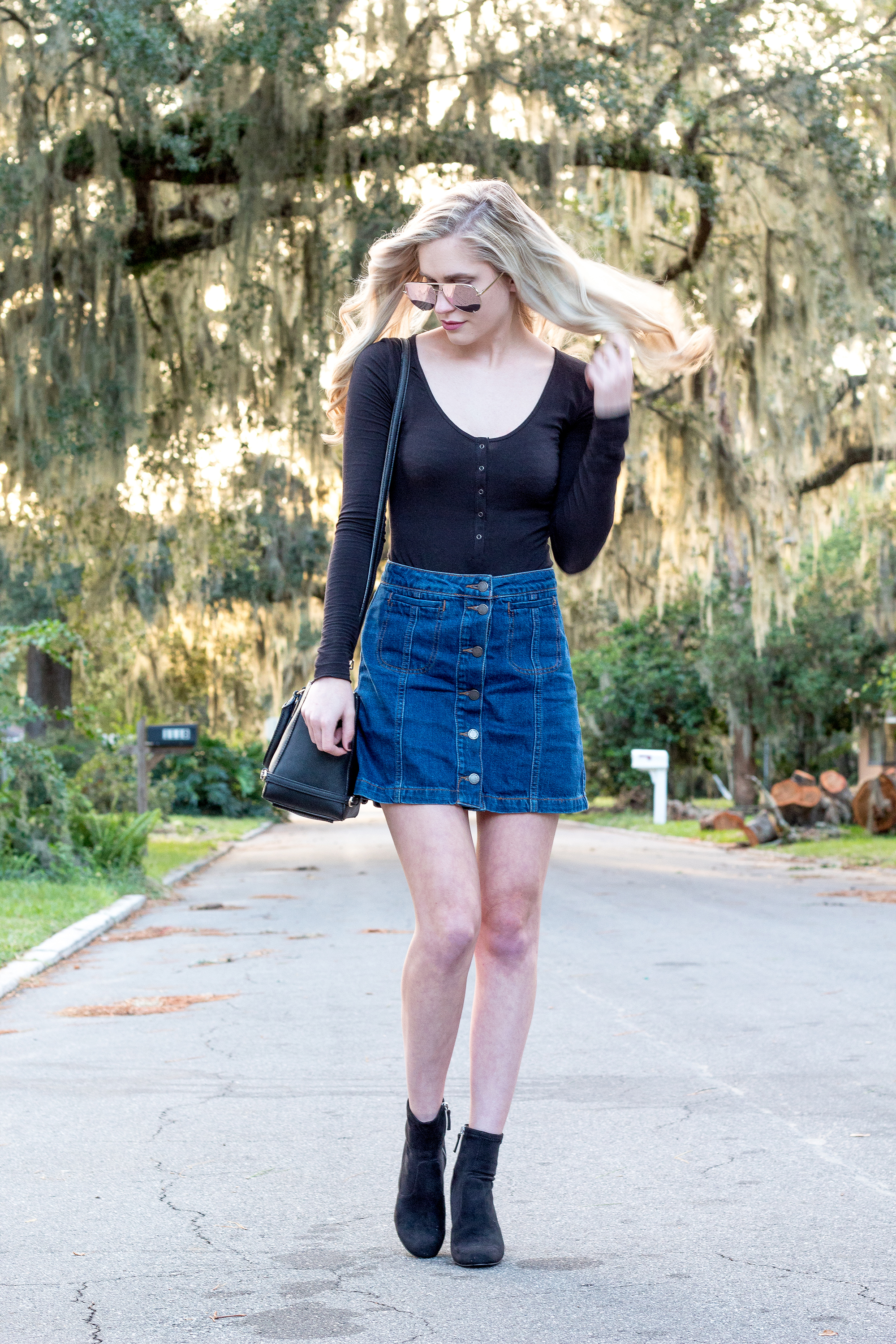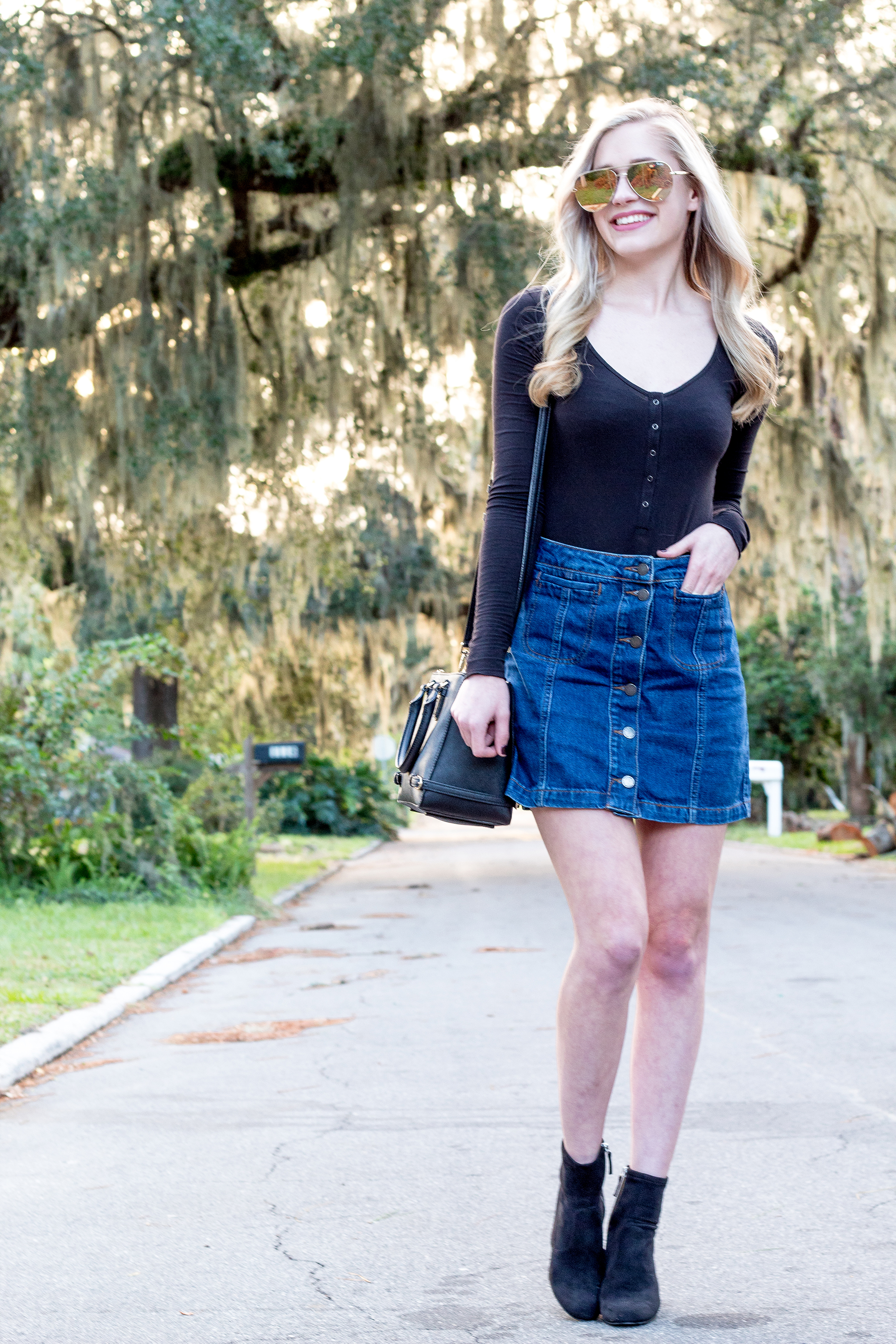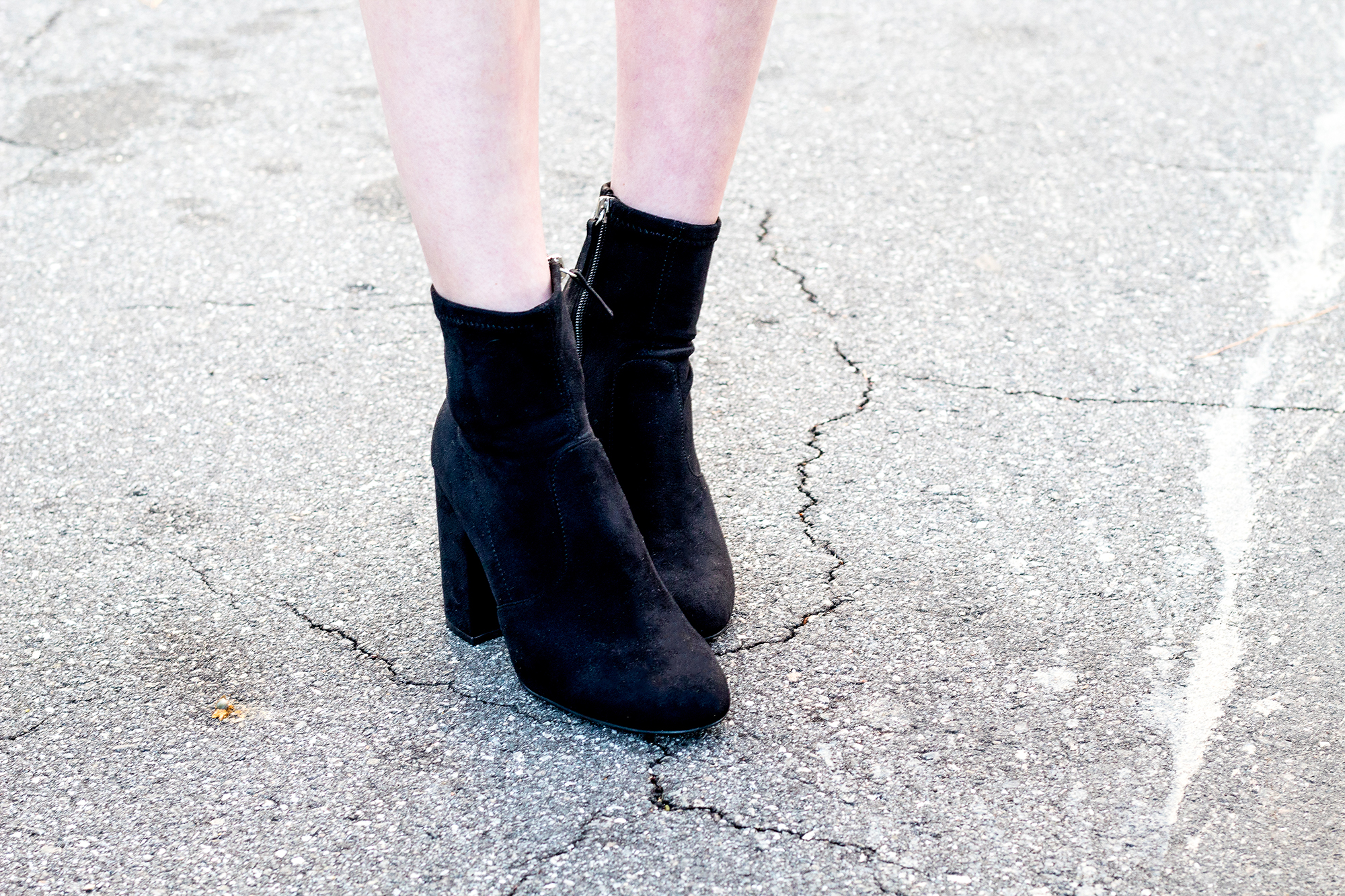 Another, Swift Life Update
I just finished a mini-series on Netflix called The Five, and I LOVED it so much. I was balling my eyes out at the end…kind of like one of those, I'm so happy I can't even control myself, cries. I'm not kidding. I cried more than I did while watching My Sister's Keeper AND The Fault in Our Stars. I think it's because the show and the plot really resonated with me. I have two older siblings, much older than I, and what happened in this show could have totally happened to me. I highly recommend watching it. I'm giving it an 11/10.
Also, some of you who have kept up with my blog all of this time may recognize my skirt. That's because I actually wore it last fall when Winnie was nothing but a tiny ball of fluff. I'll link to that post here. He's not much bigger now, but he's definitely smarter and more mischievous.
Last, but not least, I'm not going to promise to post more like I always do because those promises always end up getting broken. I will promise to TRY to post more. I really will try. I'm thinking about doing a post on my list of Halloween movies for each day of October! Every year at the end of September, I make a watch list of Halloween movies, one for each day of October. It keeps the Halloween spirit alive and it makes me feel like I didn't miss out at the end of the month. Happy early Halloween, y'all! It's my FAVORITE!