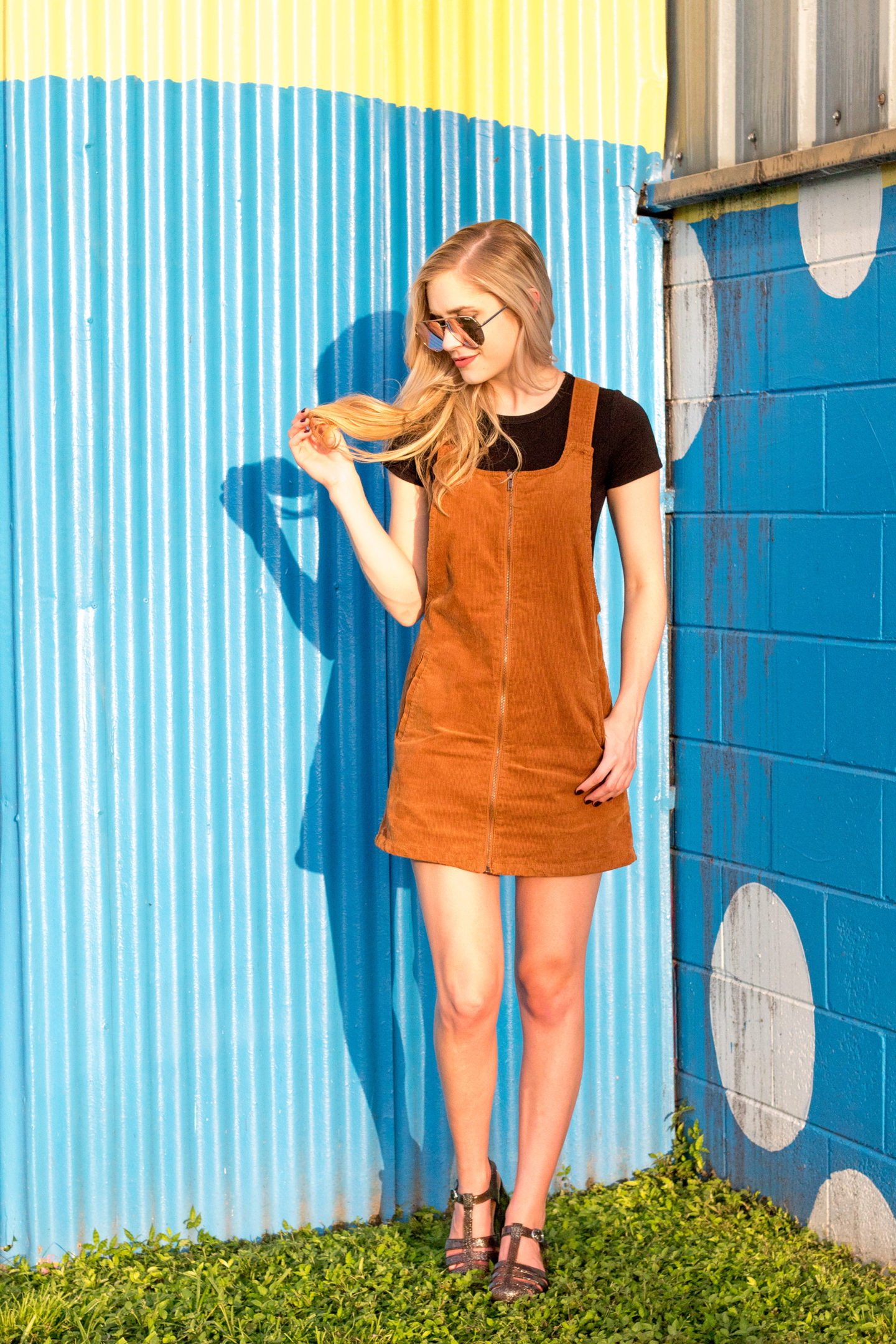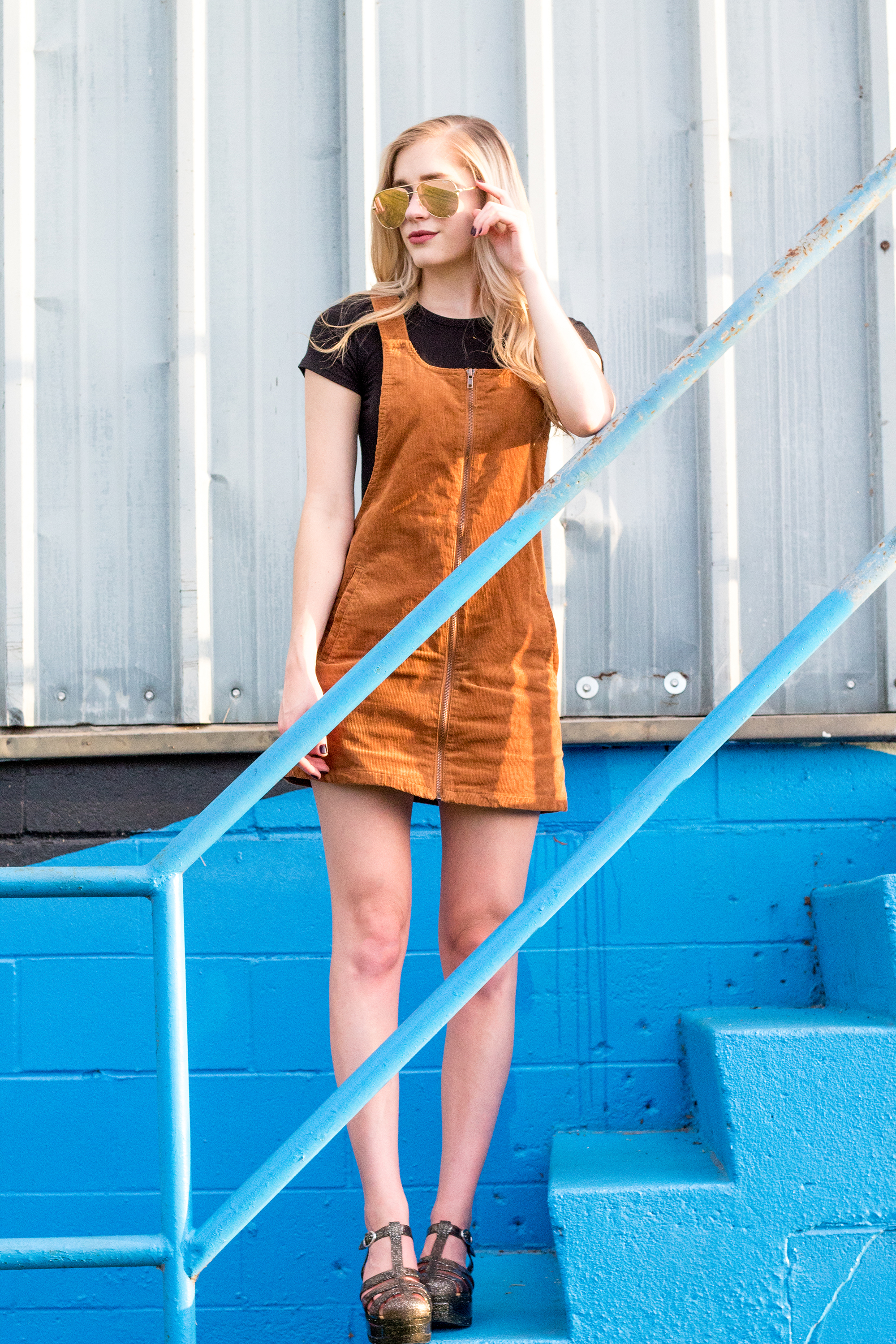 DRESS: Forever 21 (similar, similar) | BODYSUIT: Forever 21 (similar) | JELLIES: Forever 21 | SUNNIES: Quay x Desi Perkins in Gold Mirror | LIP: Stila Liquid Lipstick | NAILS: Shellac, Polish (in Dark Dahlia)
Nothing Makes Me Happier Than A Good 90's Trend Comeback
I never stopped wearing scrunchies for a number of reasons. One, because they are better for your hair by preventing breakage and preserving strength. Two, because I don't lose them as easily as regular hair ties—probably because they are bigger. Over the years, people have always laughed at the fact that I still wear scrunchies, but now that they're back, guess who's laughing now?!? Me! Anyway, this corduroy jumper is truly what dreams are made of. It's so easy to put on and it's actually very lightweight. It's not too hot, and being that I live in Florida, that's a huge plus! I bought this jumper for LESS THAN $15! Can you believe that? It's from Forever 21 and I am more than happy with my purchase.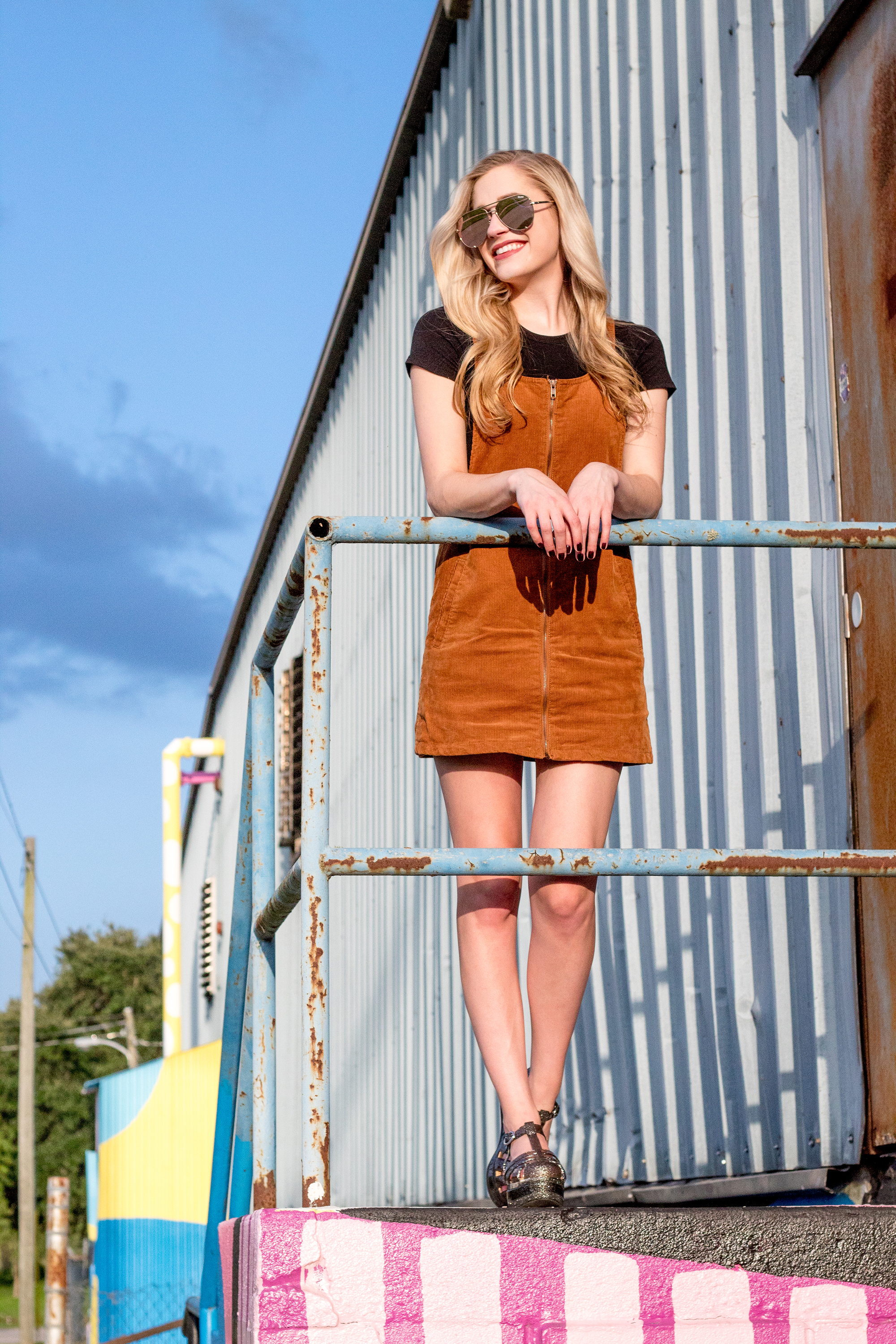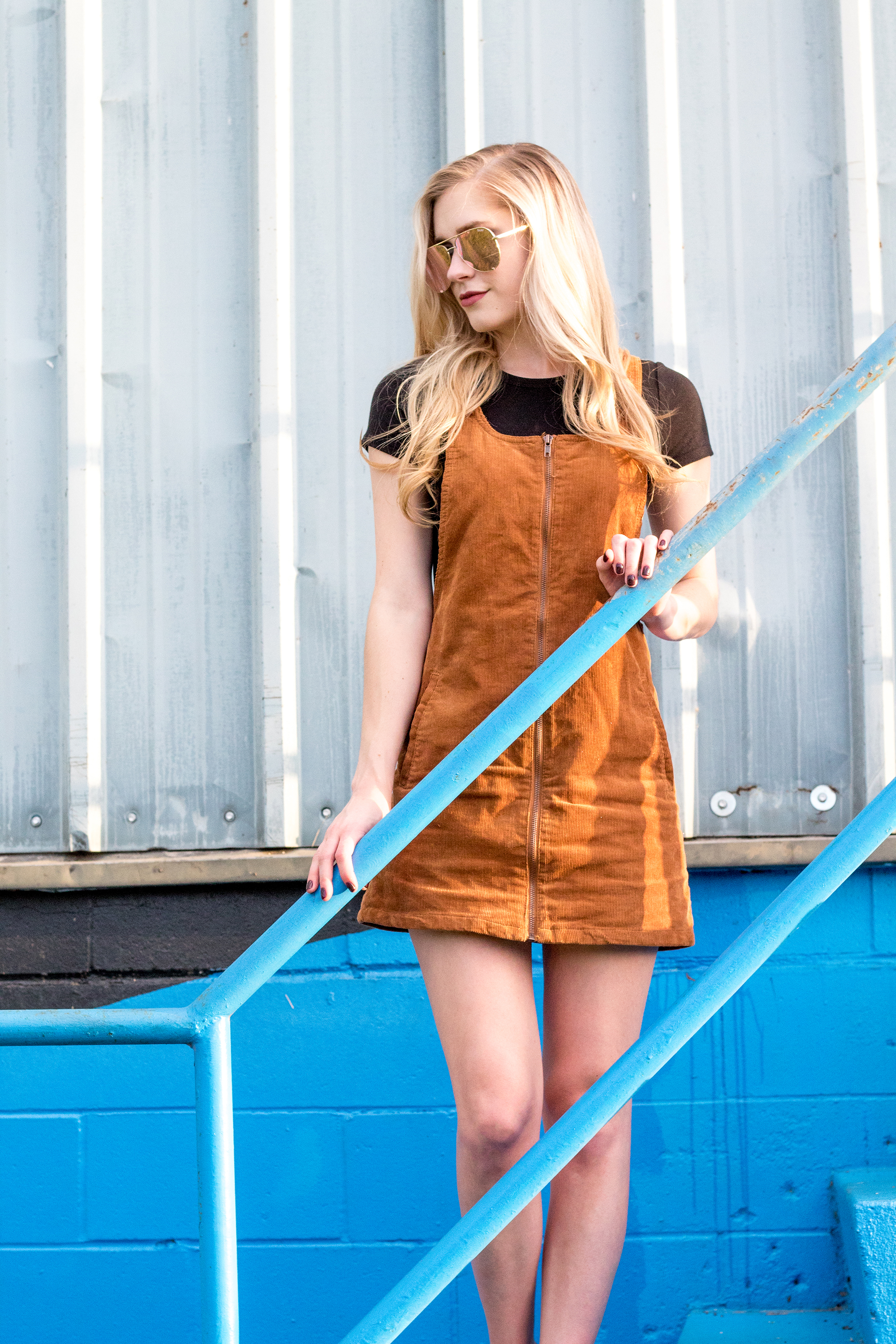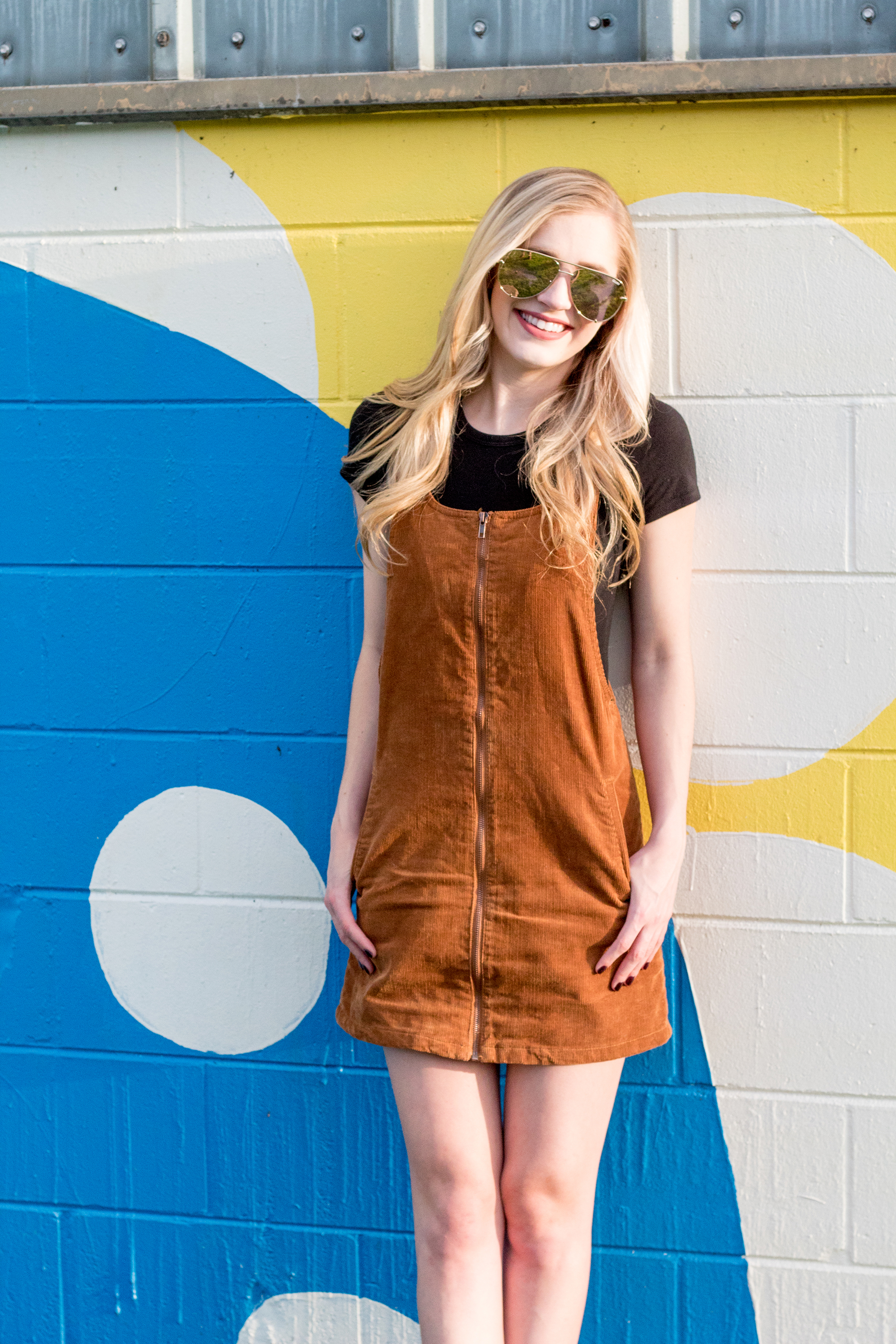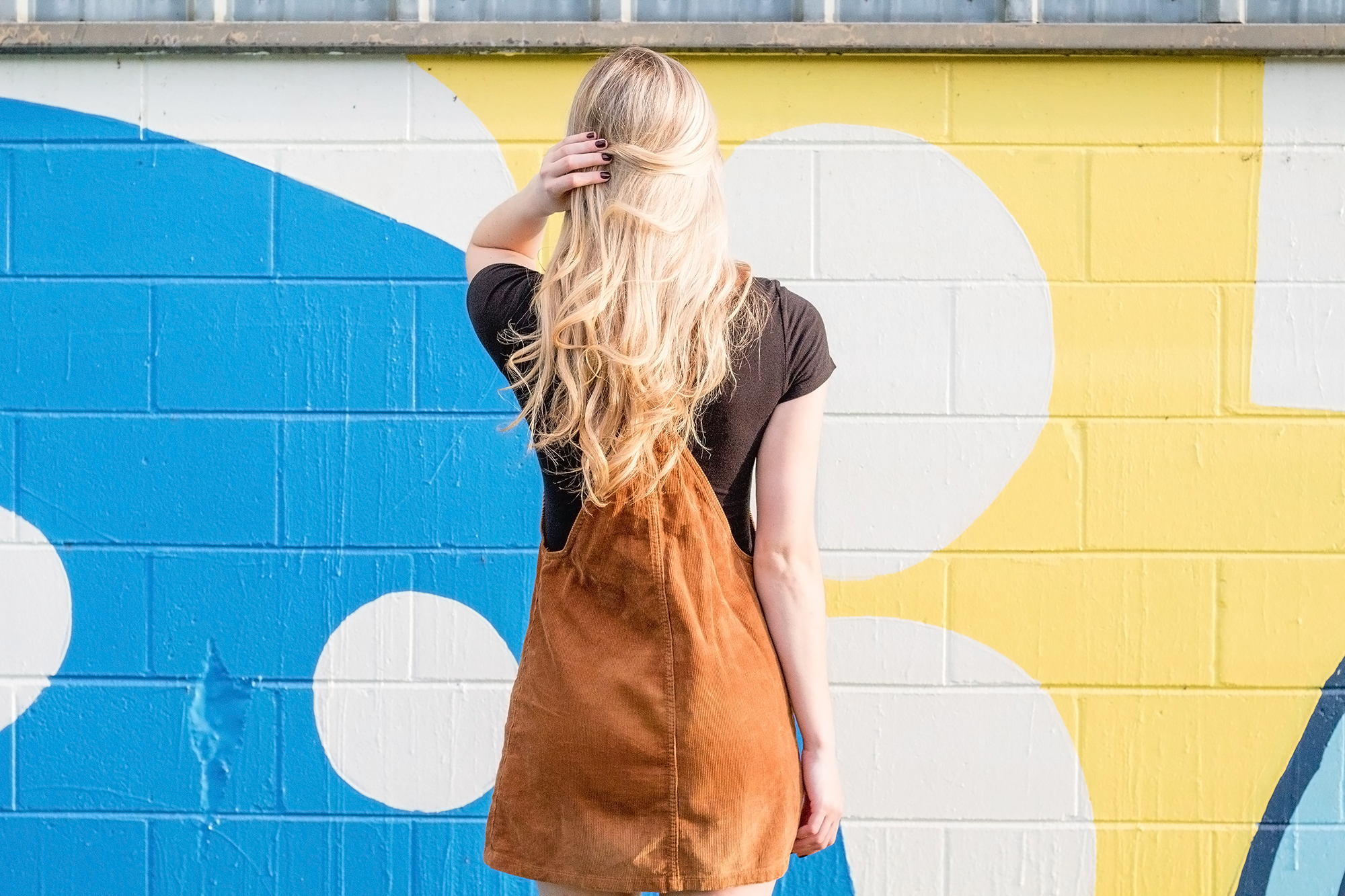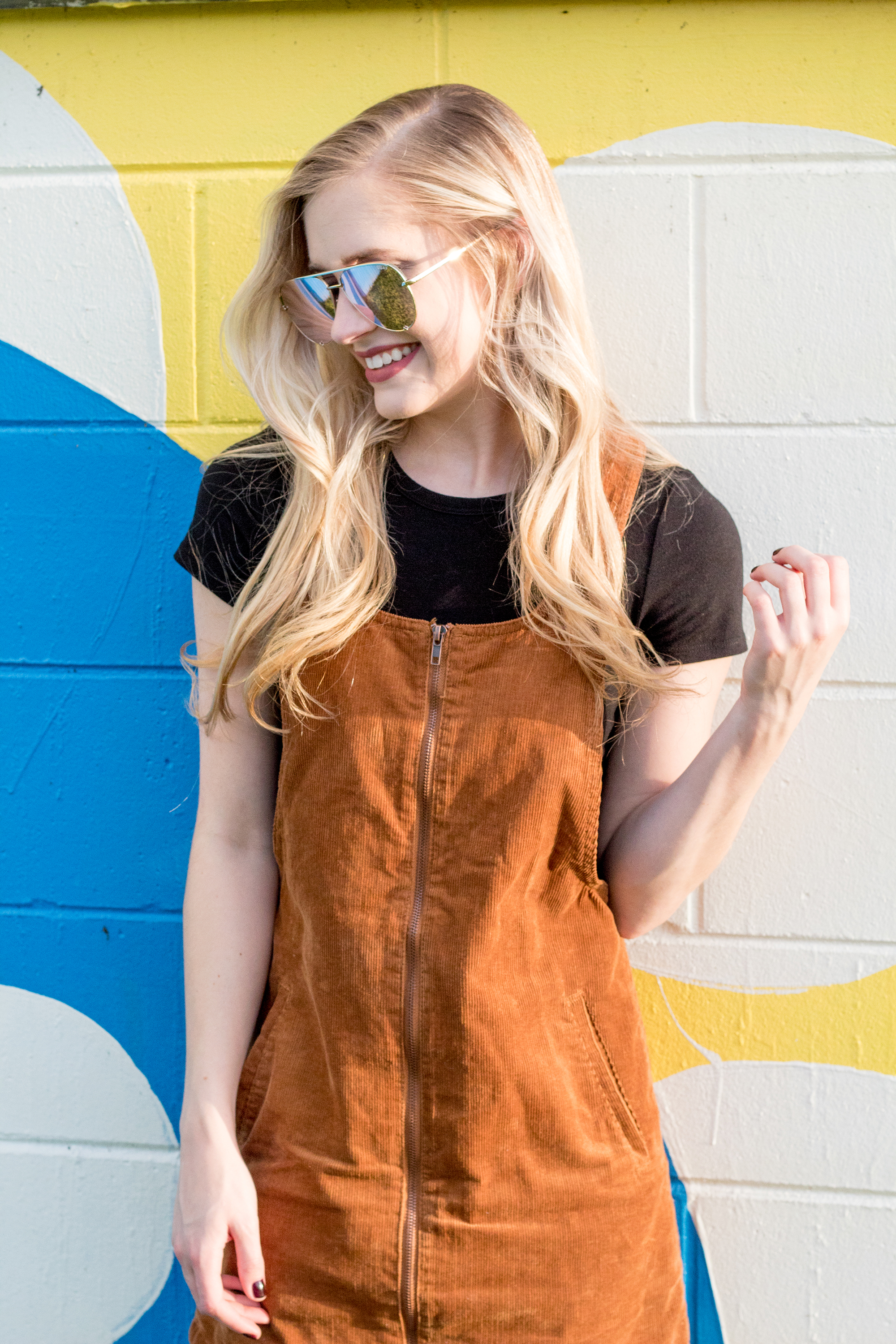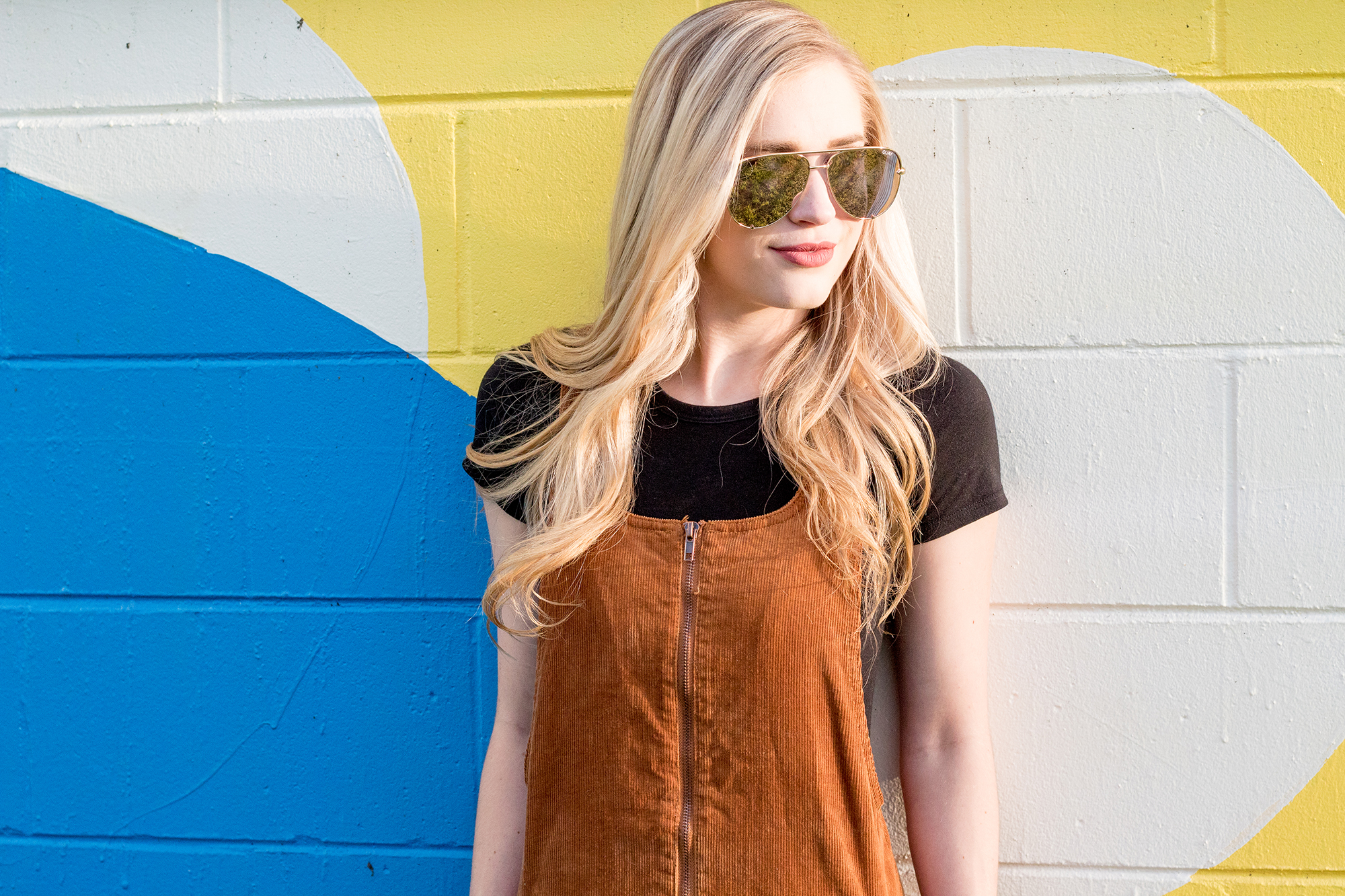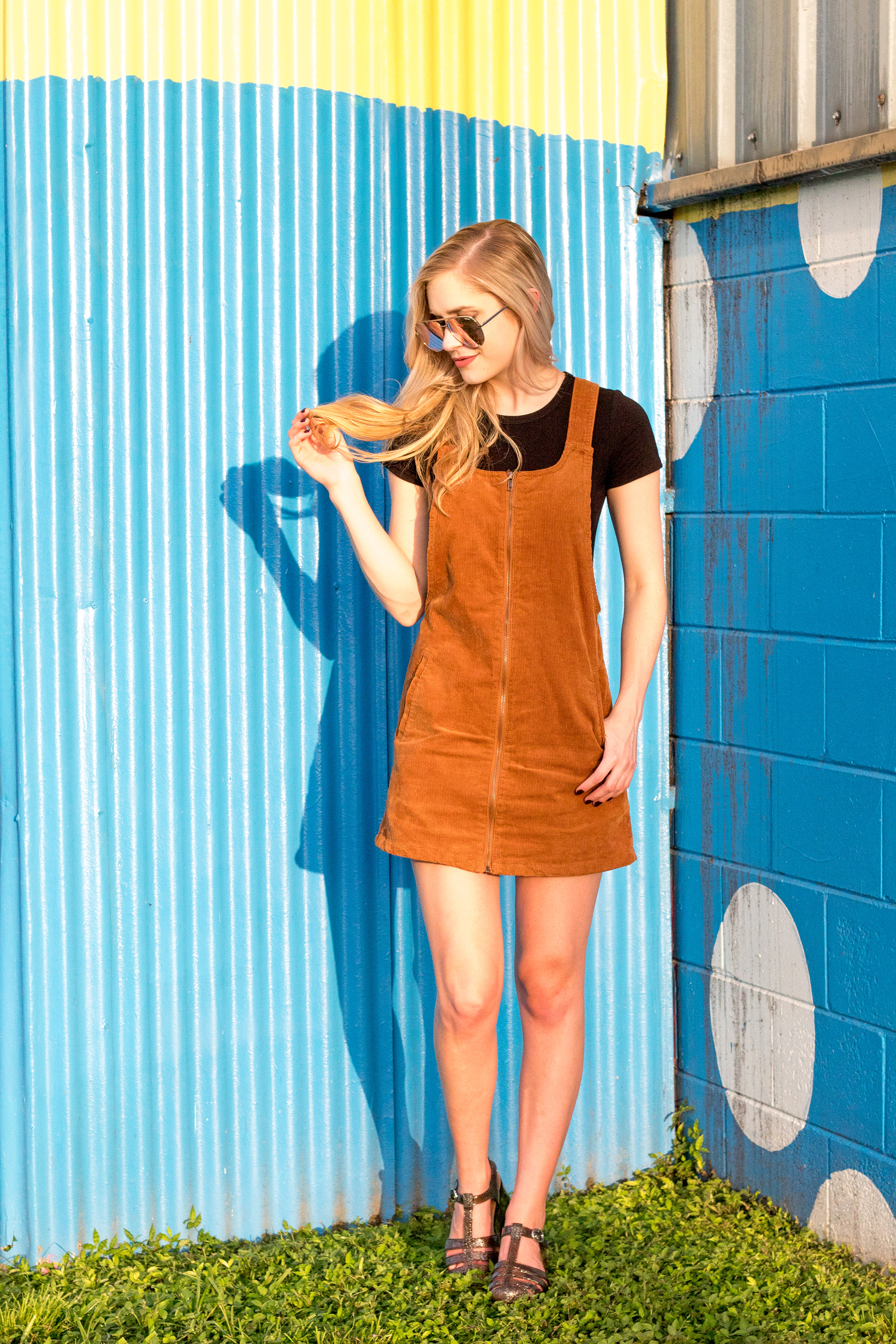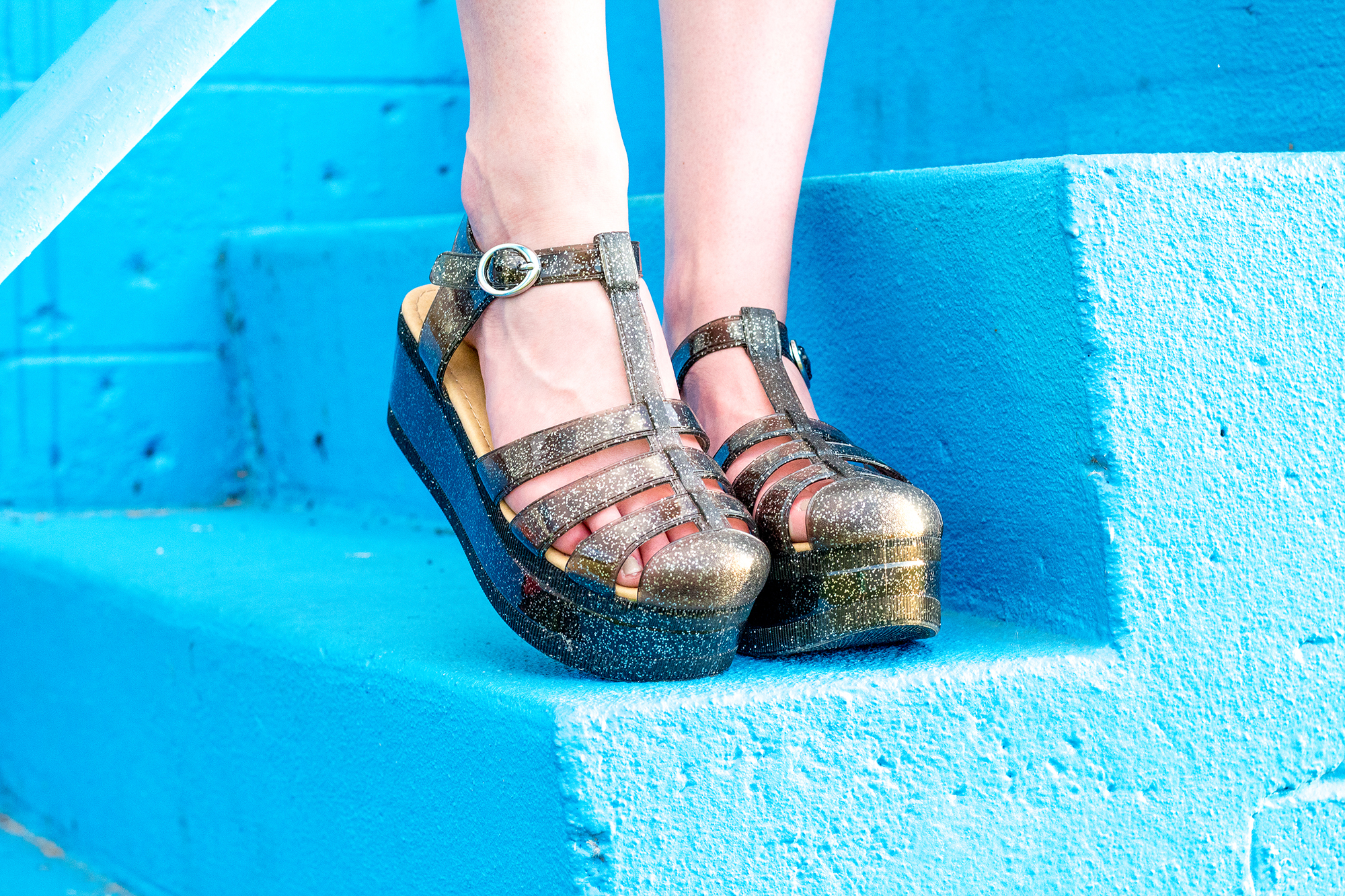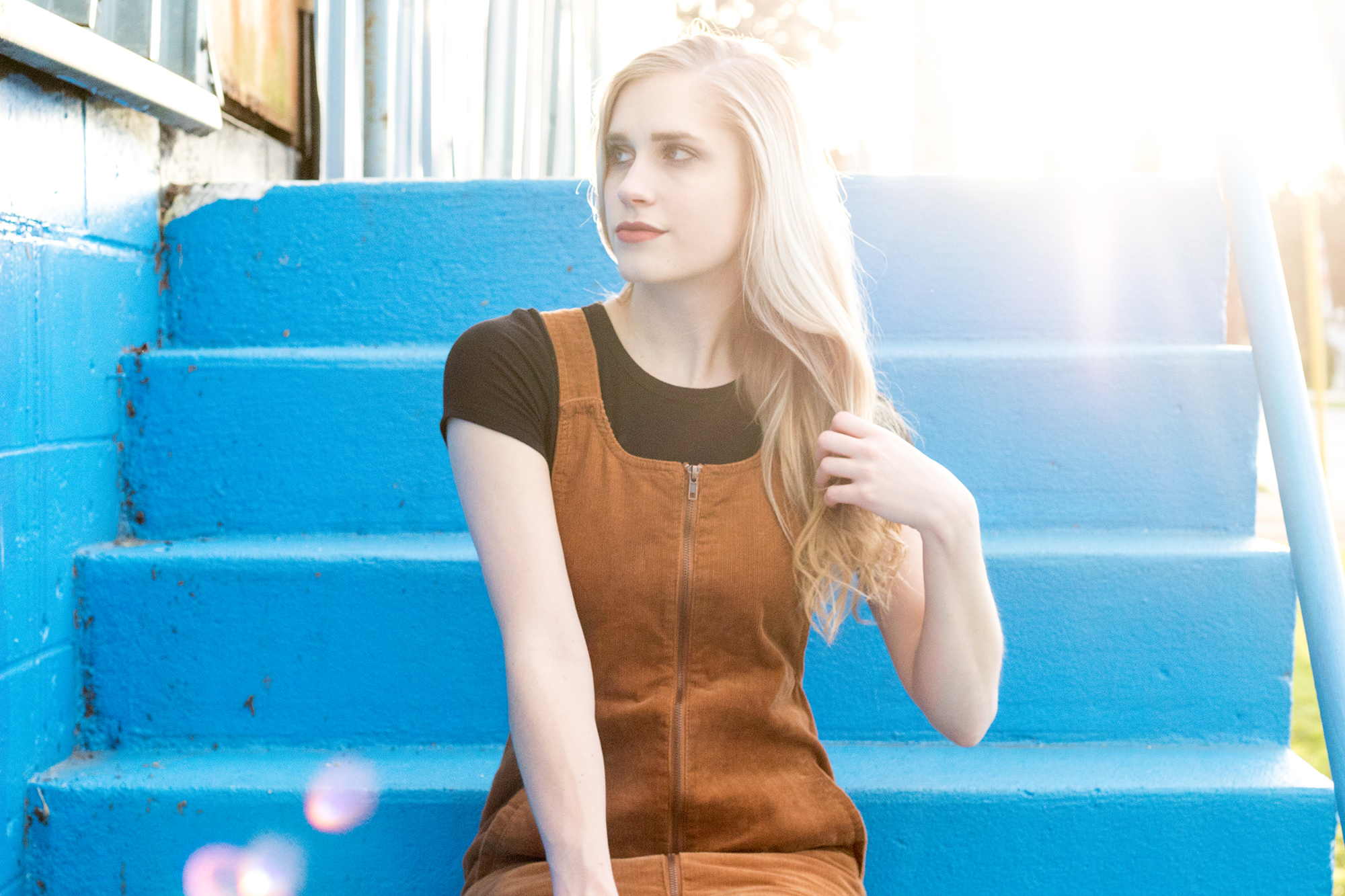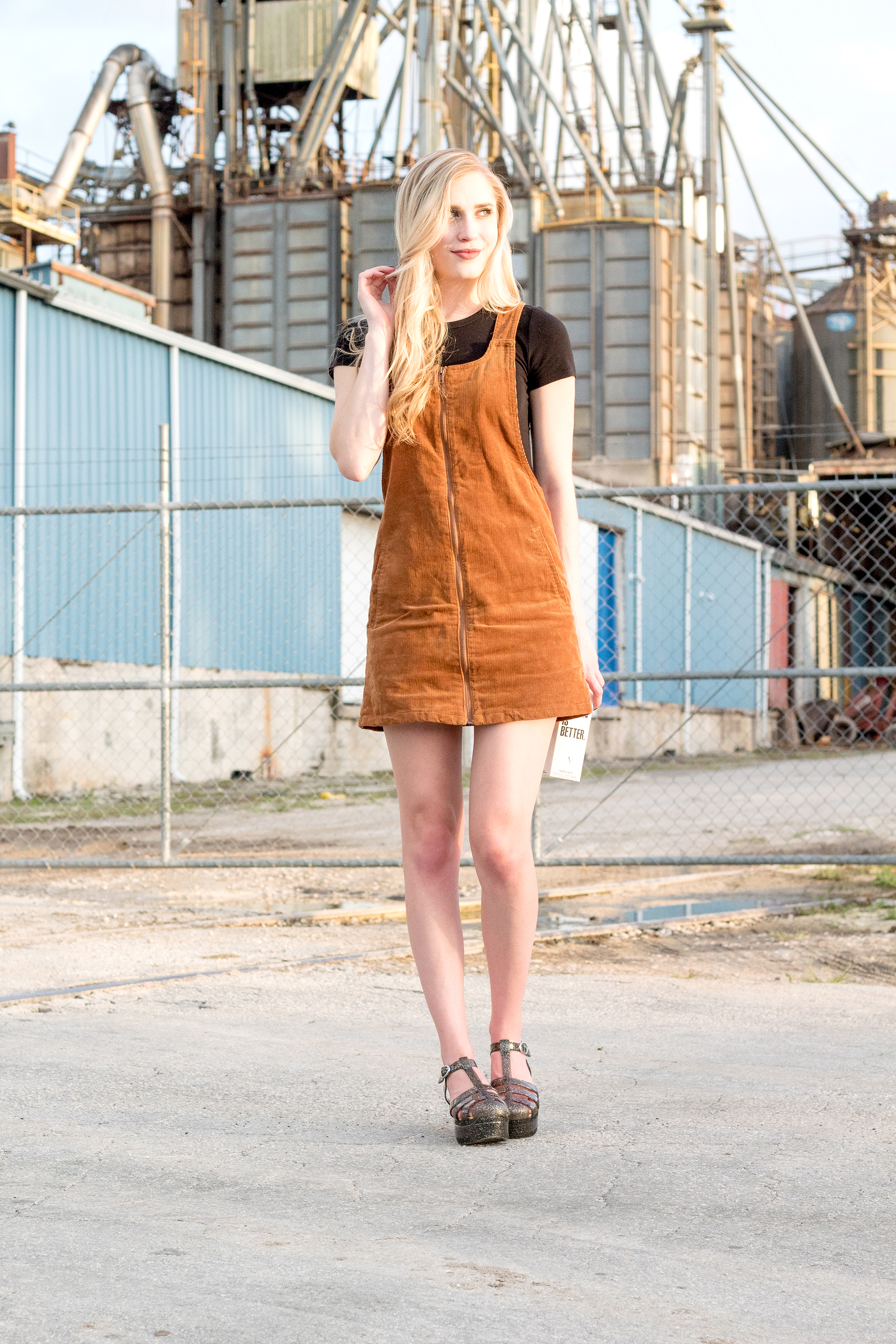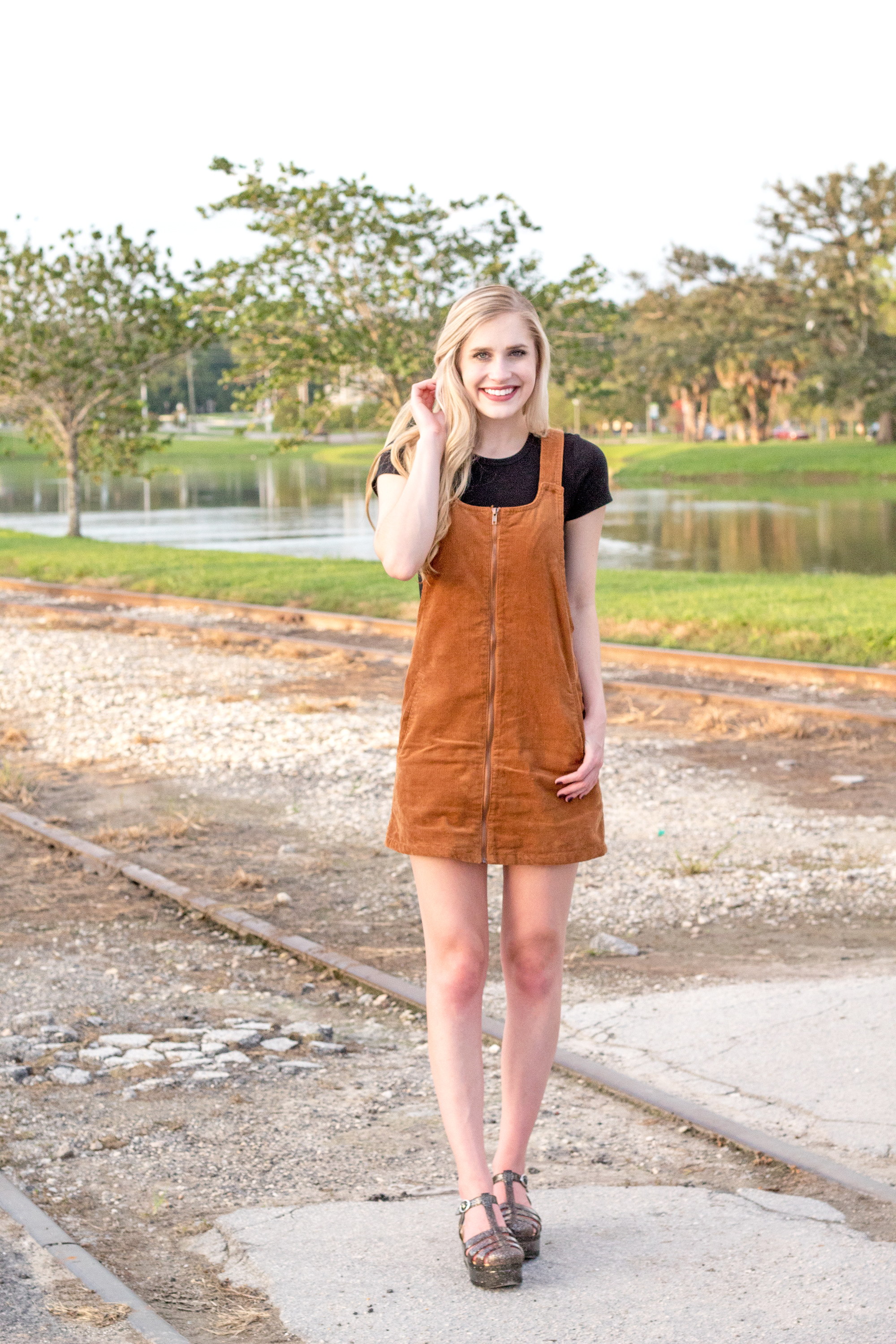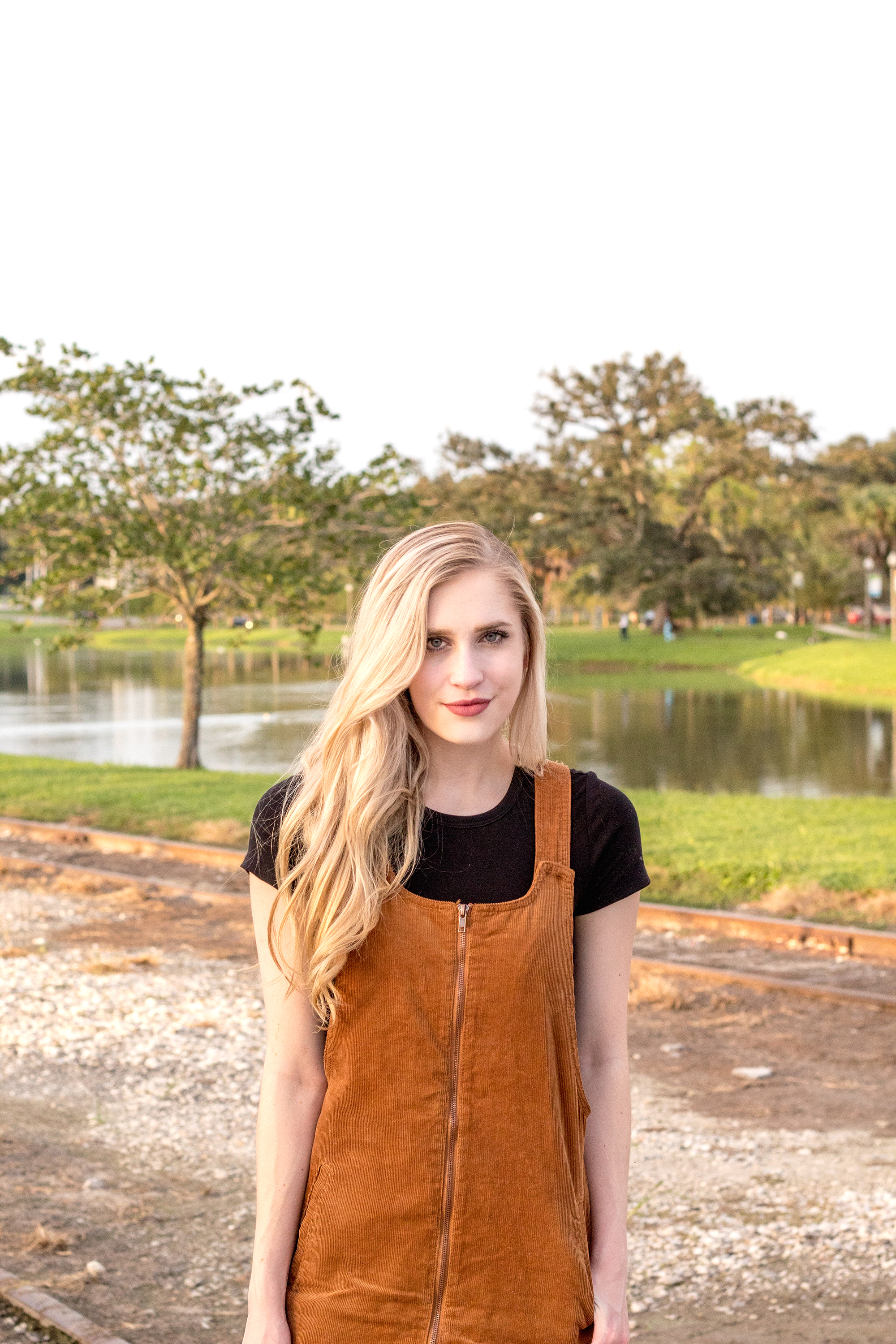 Fall Colors and Corduroy Jumpers
My whole outfit, altogether, cost me less than $50. The bodysuit, corduroy jumper and jellies (yes, you heard me right…jellies) are all from Forever 21. I don't usually shop there, but I had the urge to check out their new arrivals a few weeks ago and I'm so glad I did because you wouldn't believe how many compliments I've gotten! So many people have said, "Oh my gosh, are those jellies?" or, "I used to LOVE my jellies, where did you get those?" I'm telling you guys, jellies are, as David Rose would say, "very on trend" right now. If you don't know who David Rose is, then you need to binge watch the first two seasons of Schitt's Creek on Netflix, immediately! The cast is phenomenal, the humor is smart, witty and dry, and the writing is so hilariously smart.
Speaking of Television
All of that tv talk reminds me, Ryan and I have been thinking about starting a YouTube channel. He and I are exactly the same in some ways, but polar opposites in others and we've been trying to think of something to do—a hobby, etc. that we will both LOVE. He loves taking photos of me for my blog, and when I showed him a few YouTube channels that I like, featuring couples, he seemed to love the idea. I think we just might do it! We've been looking into the type of equipment we would need, so now all we have to do is commit and execute! With him being an auto-cad engineer, and me being a graphic designer by day and fashion blogger by night, I think we would be a pretty hilarious, entertaining duo. Let me know what you guys think! Love, Elle
SaveSave