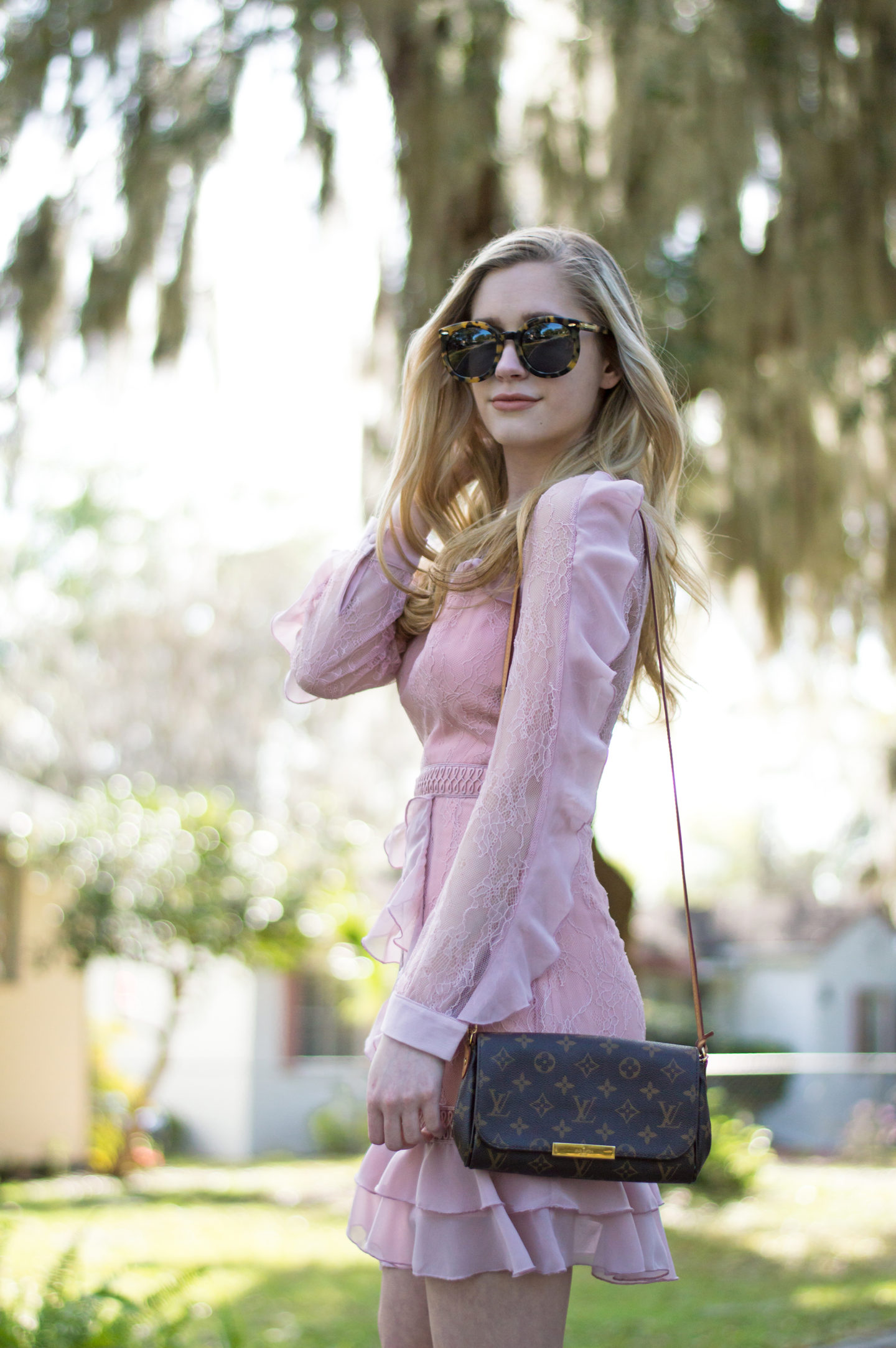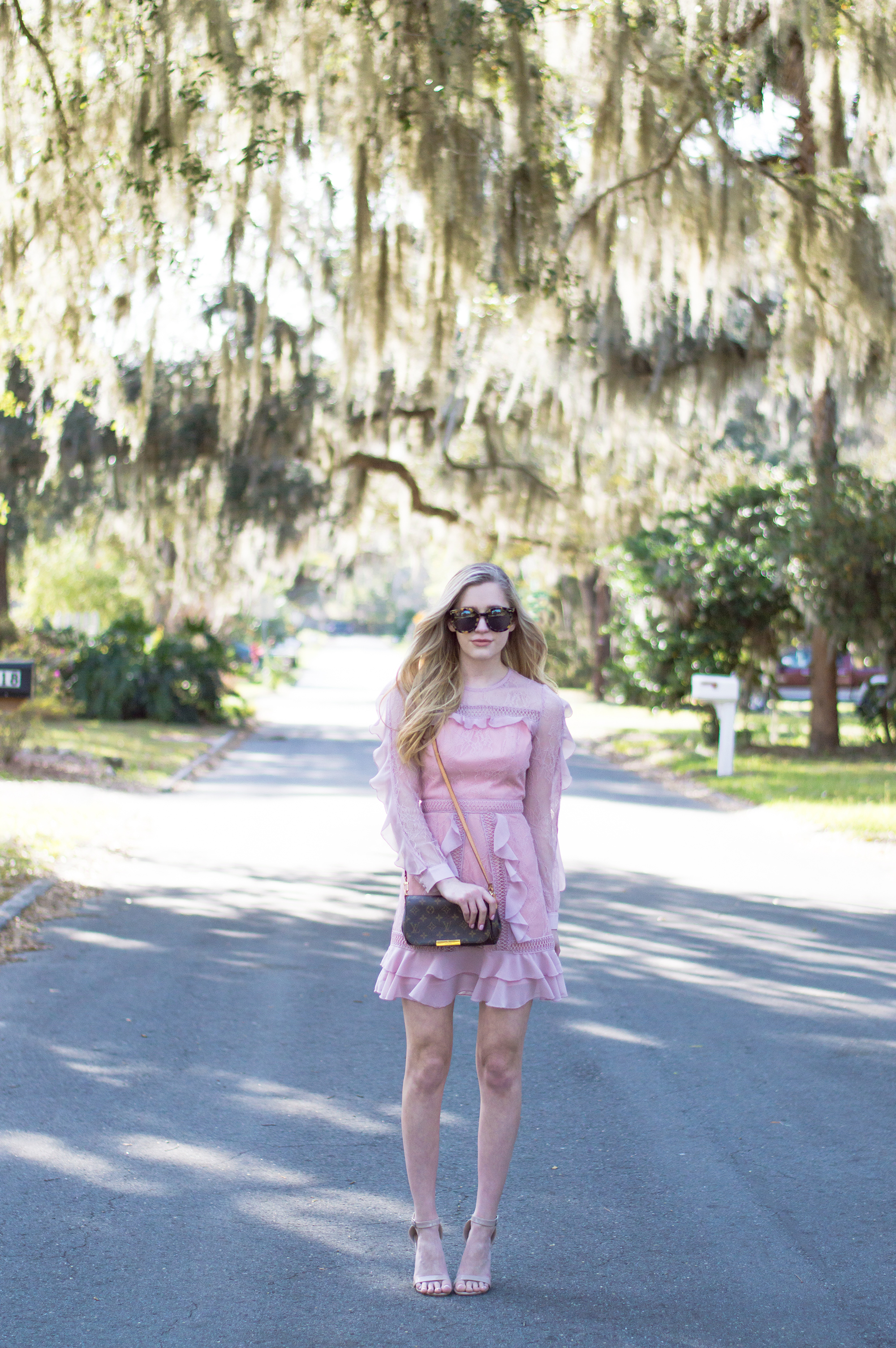 DRESS: Asos (Petite) | SHOES: Old, similar & similar | PURSE: Louis Vuitton | SUNNIES: Karen Walker (50% off at Ditto!)
LiketoKnow.it Has Released an App!
That's right—iTunes has just released a LiketoKnow.it app! This new app is not only user-friendly, but it's shopper friendly! You can now SCREENSHOT outfit pictures and you'll get the outfit information and links sent straight to your phone through the app! You don't have to wait for emails anymore! Can I get an AMEN?! Okay, so let me get down to it…here's what you can do on the app: screenshot any LiketoKnow.it image on Snapchat, Instagram and even Pinterest! Once you've screenshotted an image, you will get the outfit details sent straight to you via the app!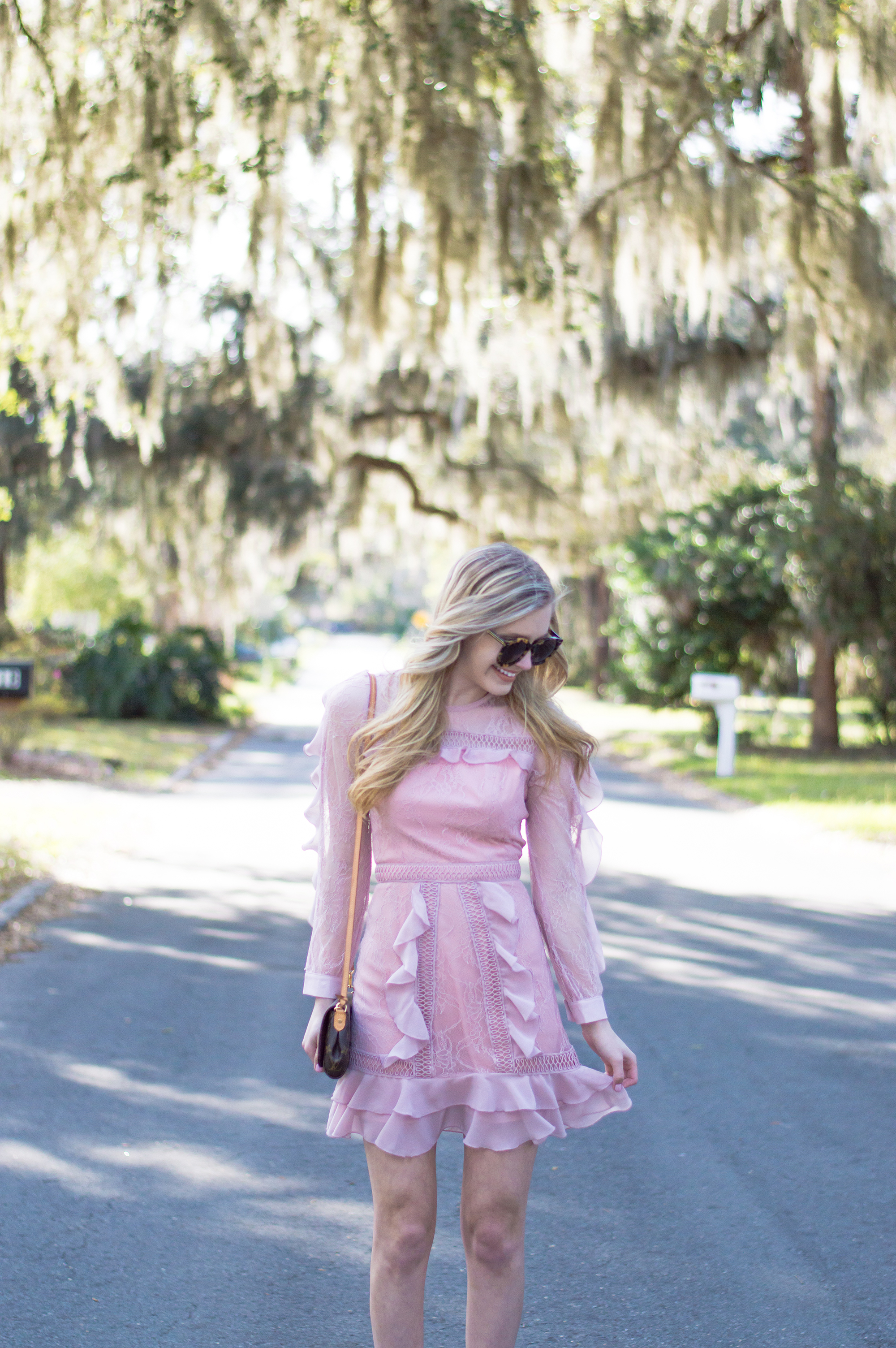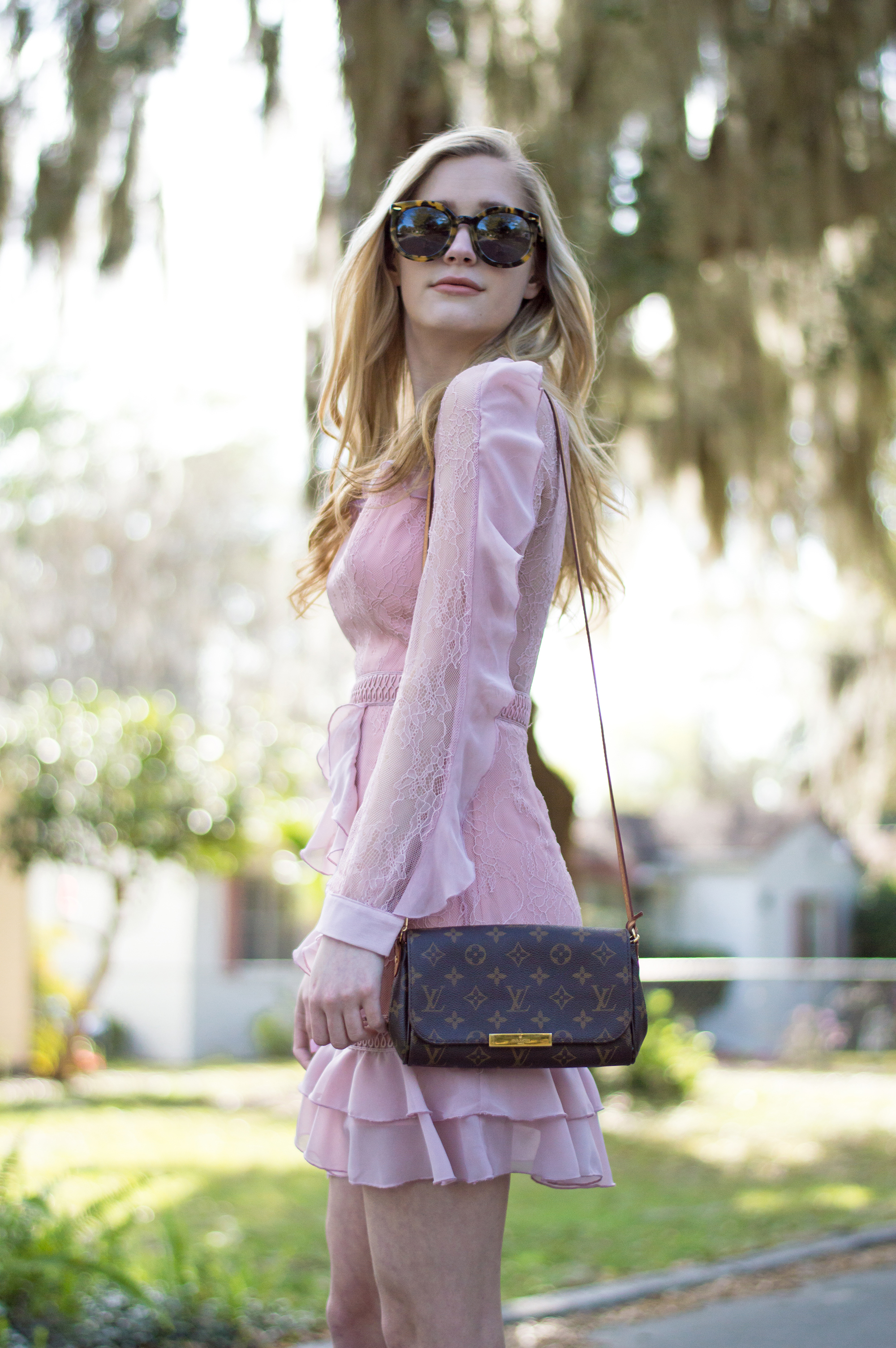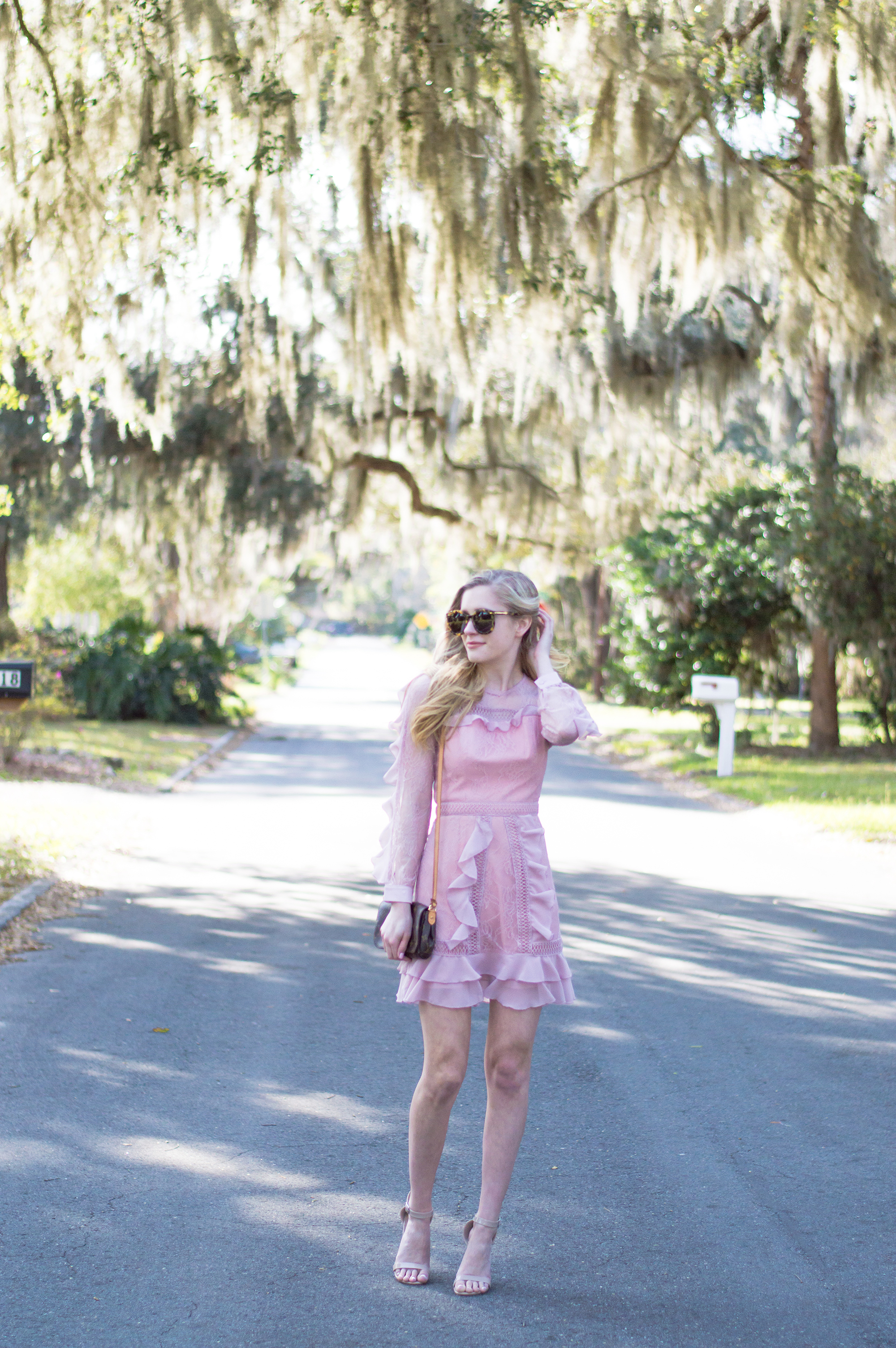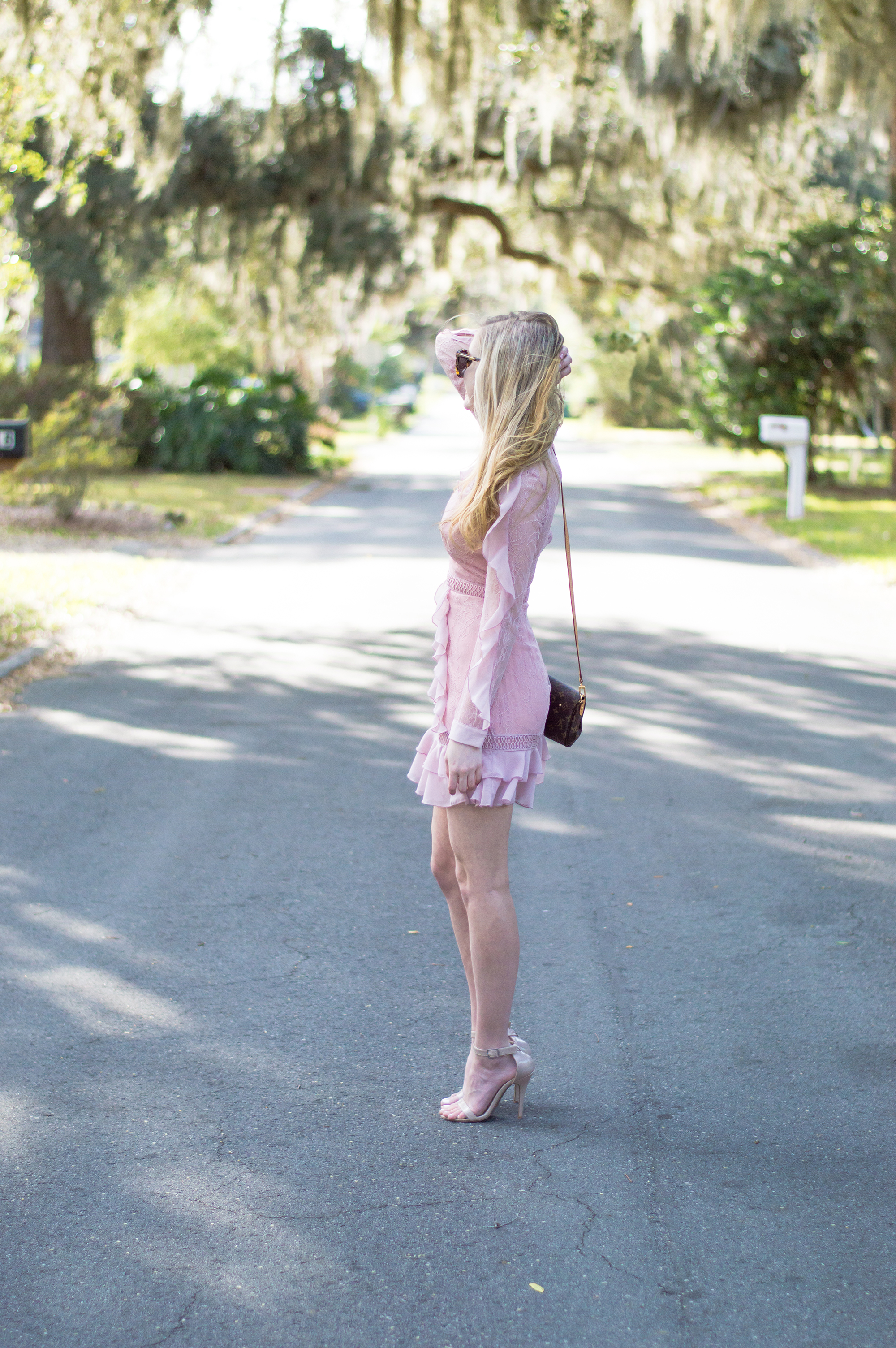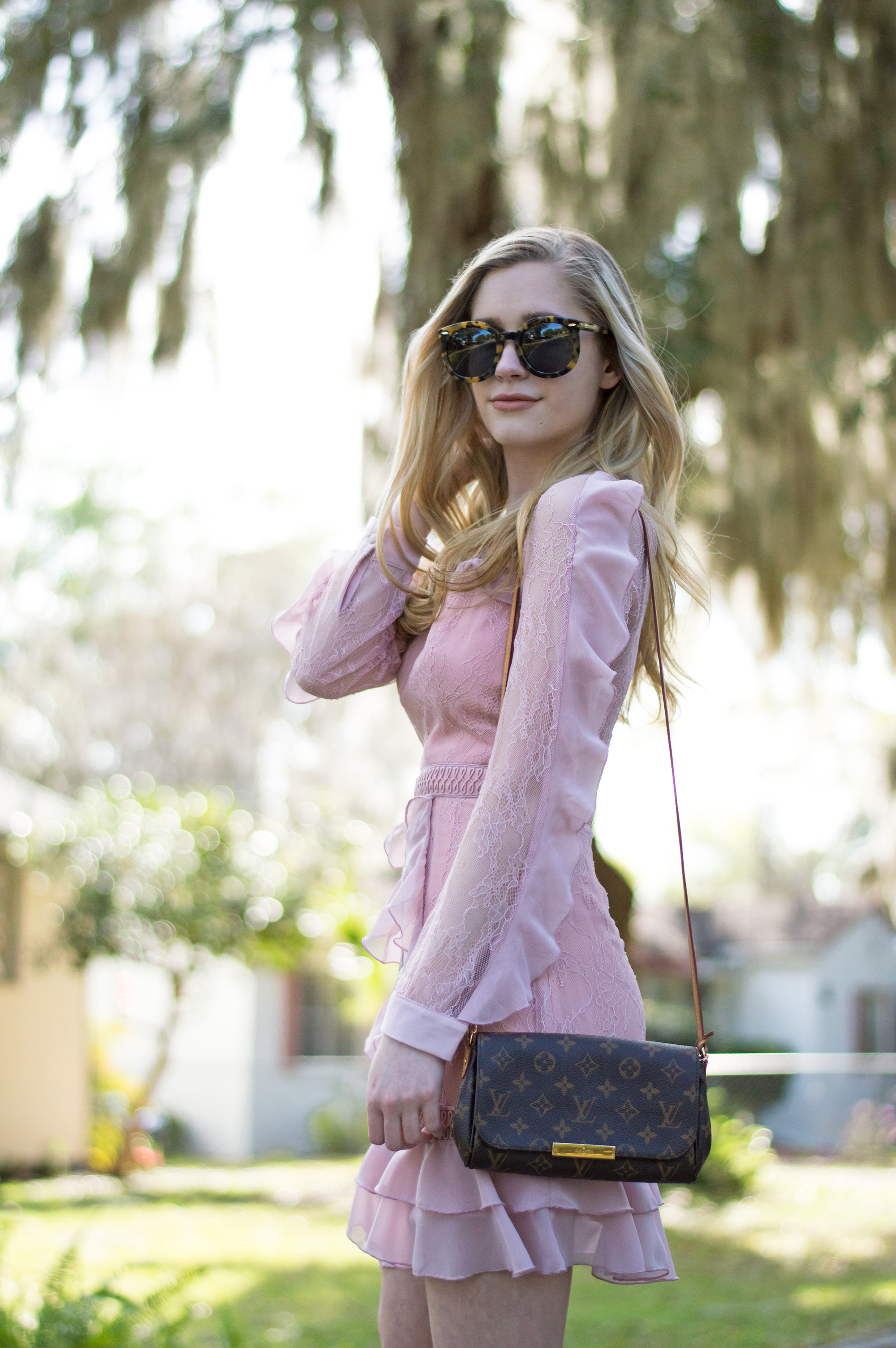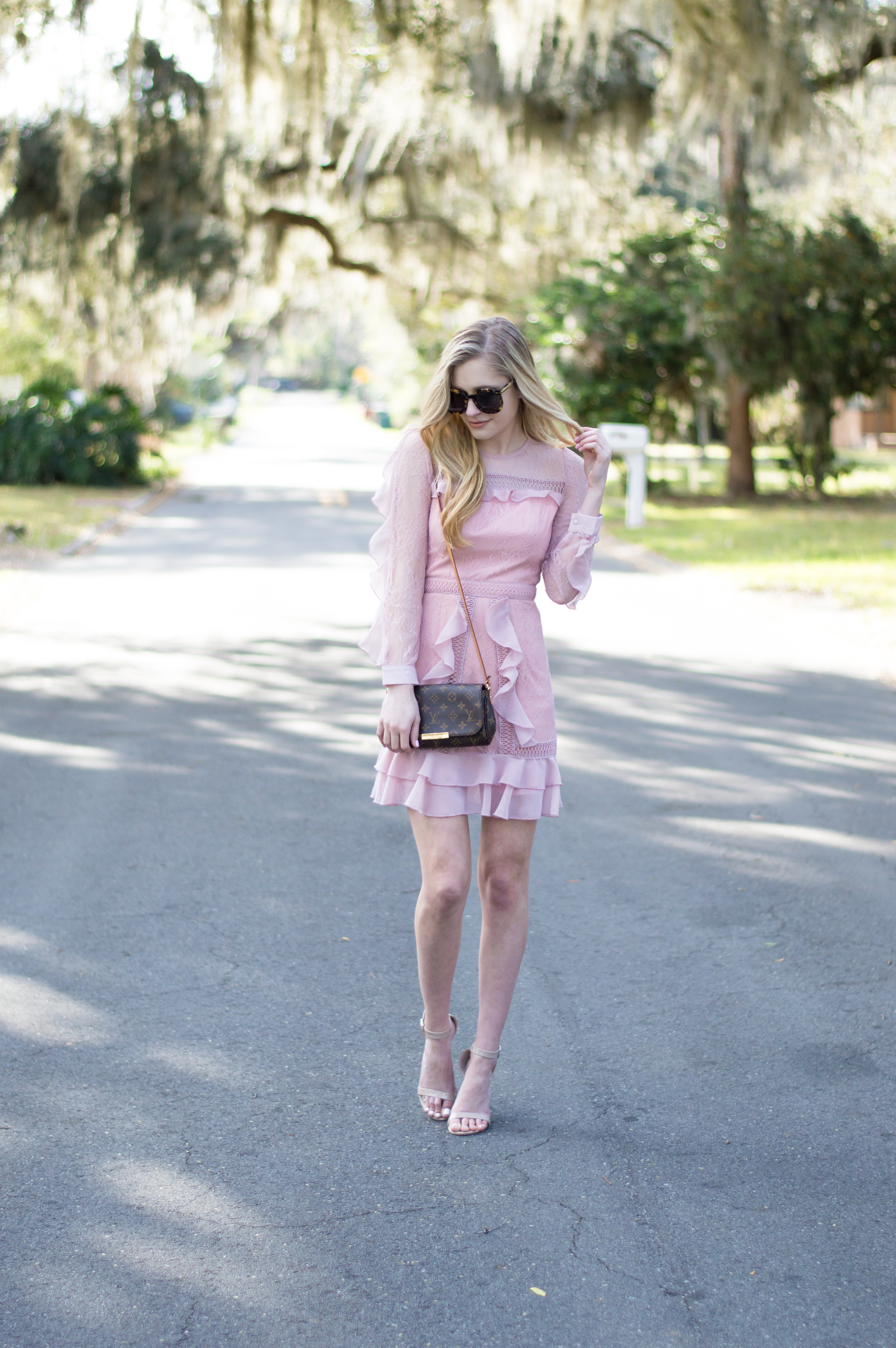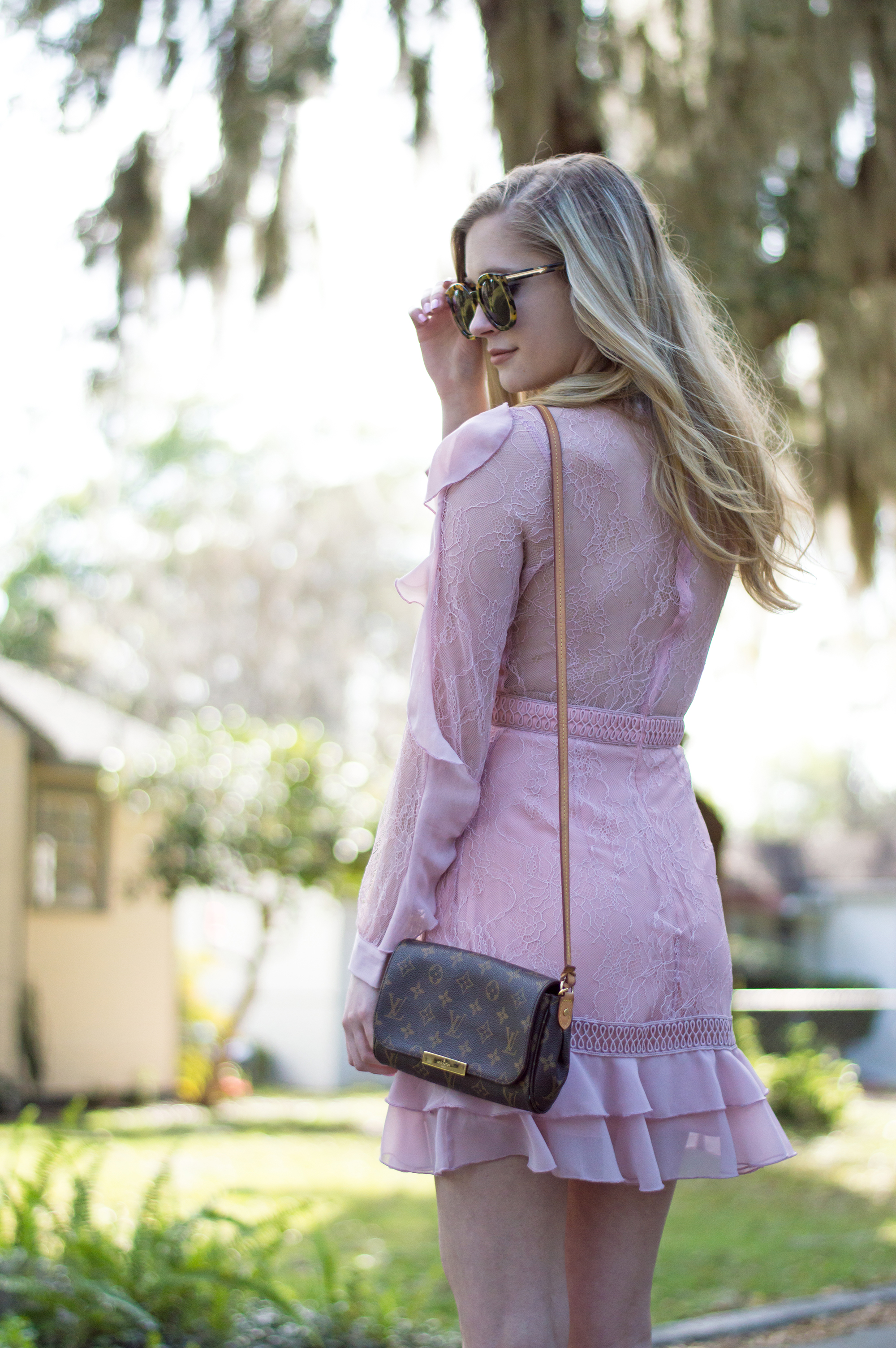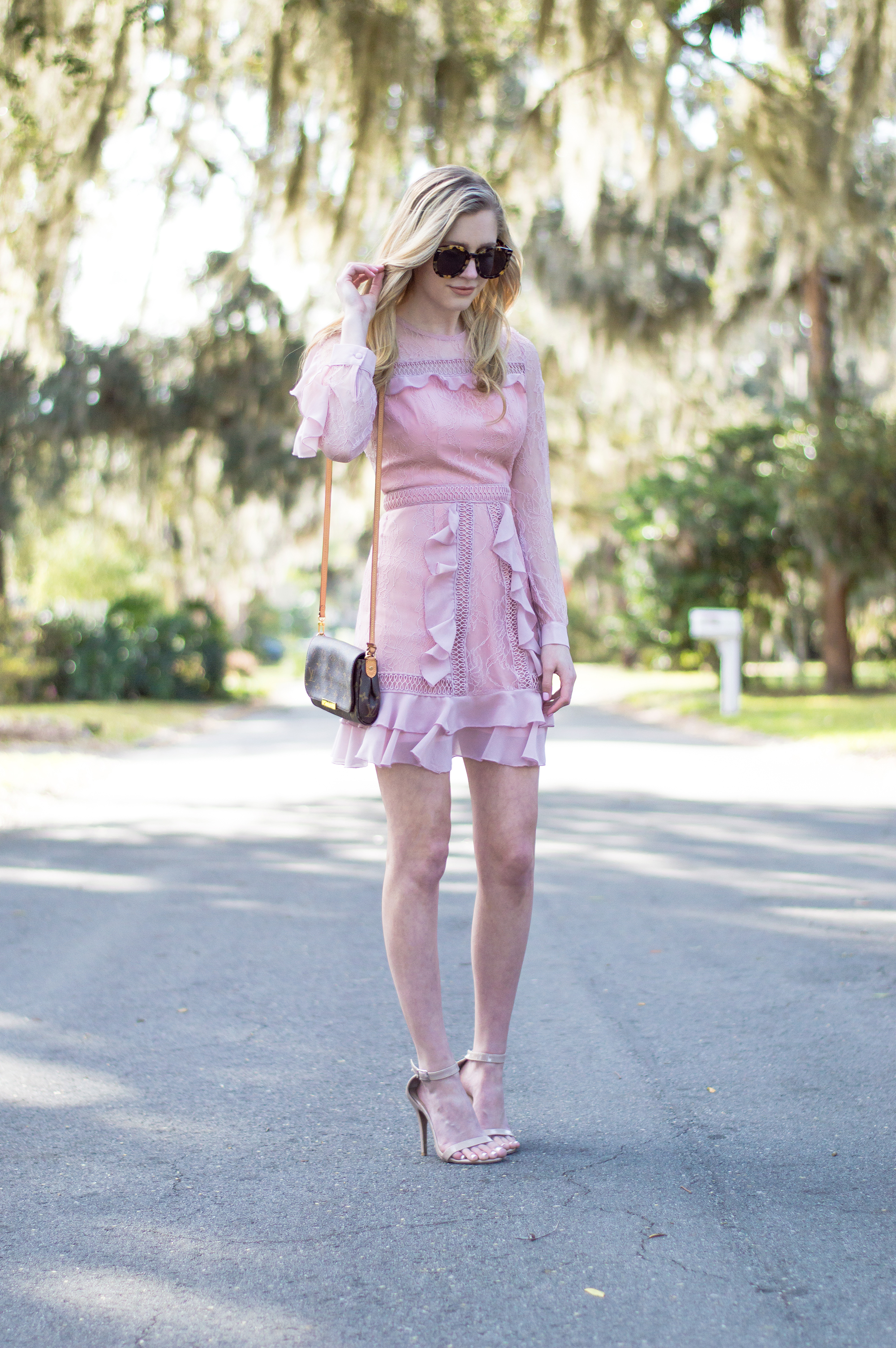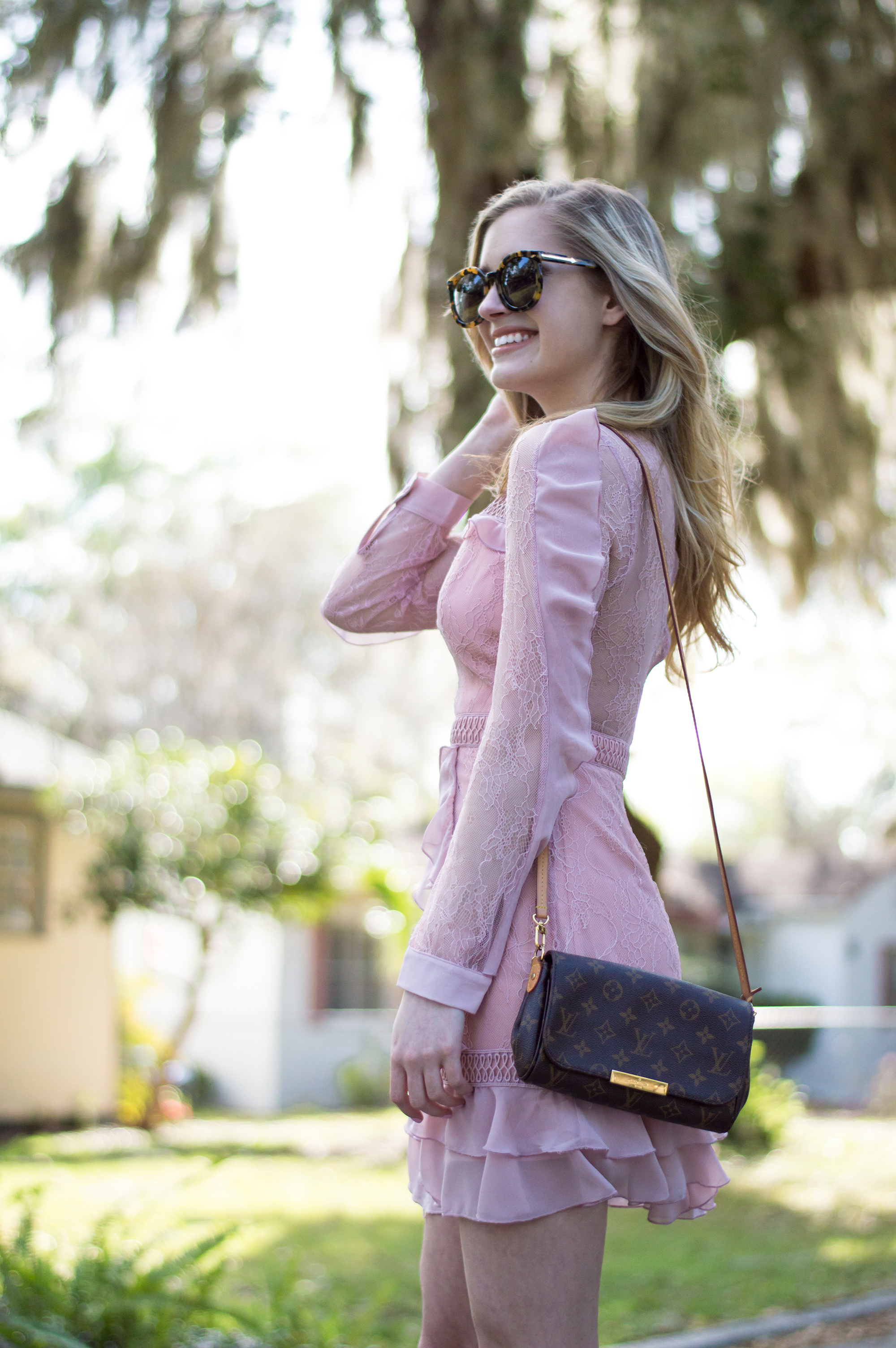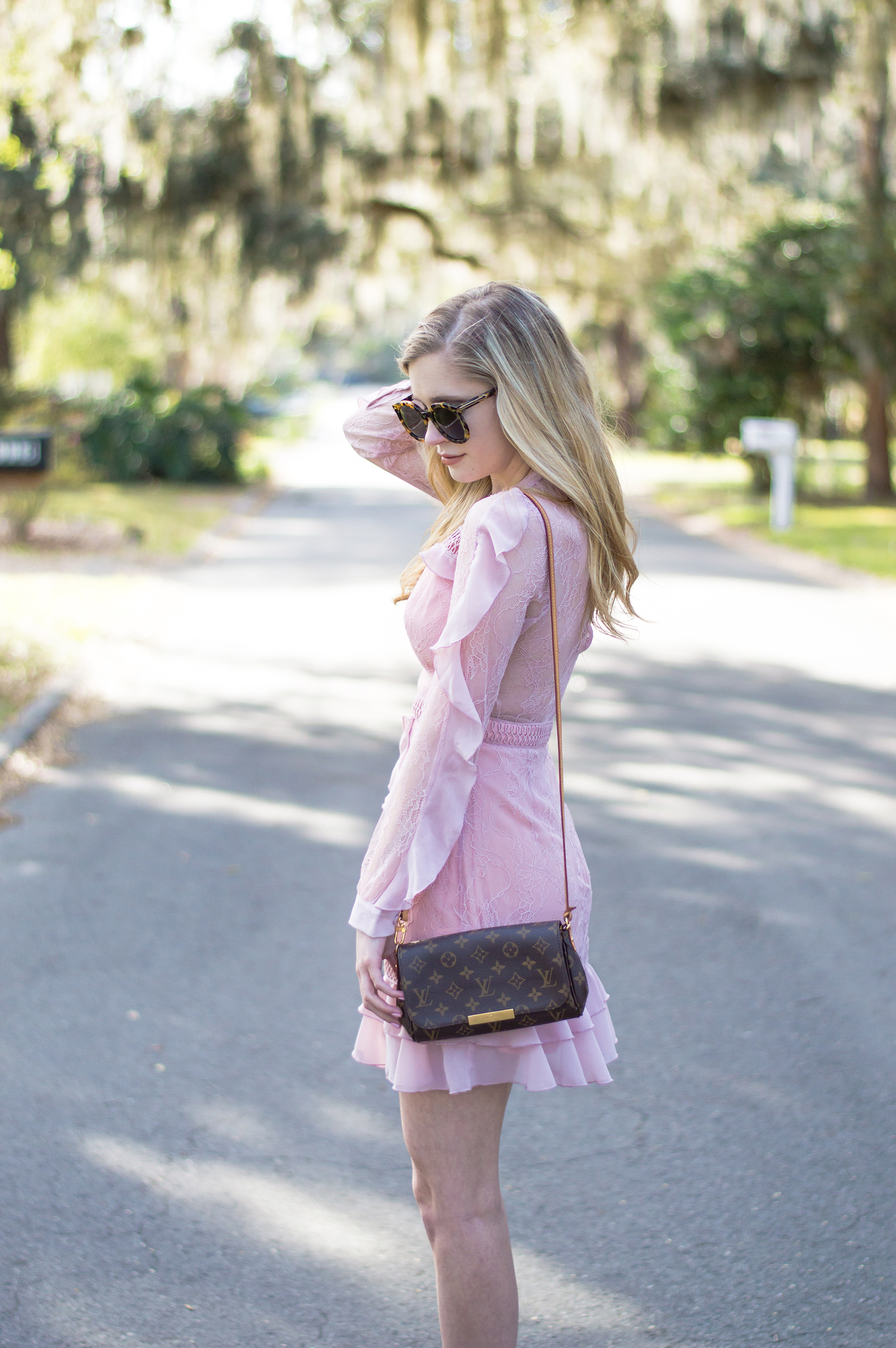 Here's What I'm Wearing to My Brother's Wedding!
I didn't think I was going to share this post until after the wedding, but I decided to share it before because I couldn't wait to wear this dress! I'm getting a spray tan before the wedding, so don't worry—I won't look this pale on Saturday! Whenever I have a big event to go to, I usually get a clear spray tan from Planet Beach. Clear spray tans go on just as clear mist and the color seeps into your skin and develops over time. I get the clear ones because the ingredients slightly differ from the color ones, and I'm actually allergic to the color ones. Regardless, I think the clear ones look more natural on me!
But Isn't this Dress Beautiful?!
I am SO picky when it comes to dress shopping. I swear, I must have combed through over 100 pages of dresses online before I decided on this one! It was a love at first sight type of situation when I saw this dress. I love the color, the ruffles, the lace, the sheer sleeves and embroidery. This dress has everything that I love down to every single detail! Oh, and it comes in petite sizes for all of you tiny girls out there! I'm about 5'5″ so I'm not short, but when my sister and I are together and we are both wearing heels—we are twin towers. It's pretty hilarious. I'll post some pictures of us at the wedding next week!
I hope you all enjoy the new LiketoKnow.it features! xx, Elle