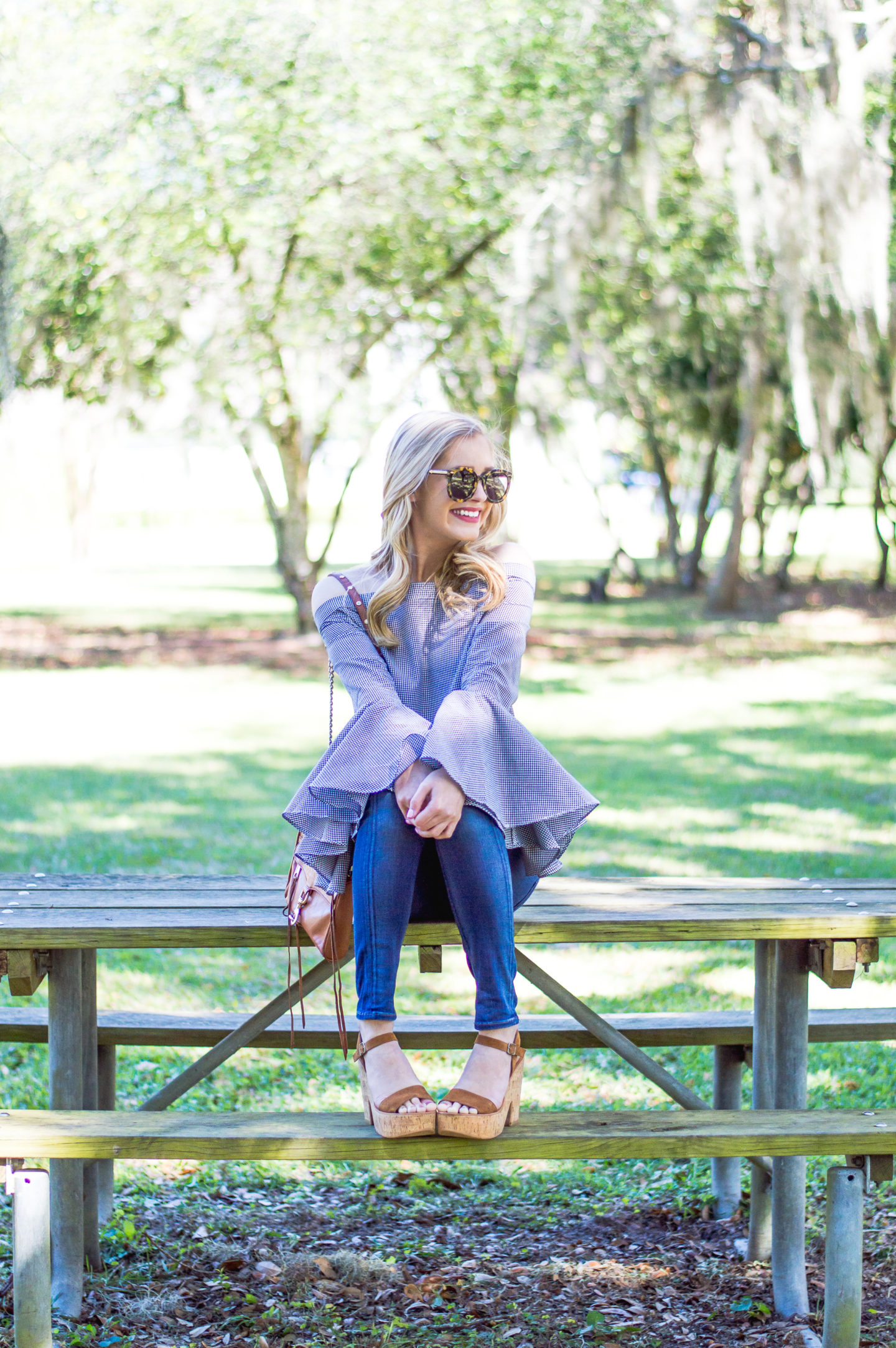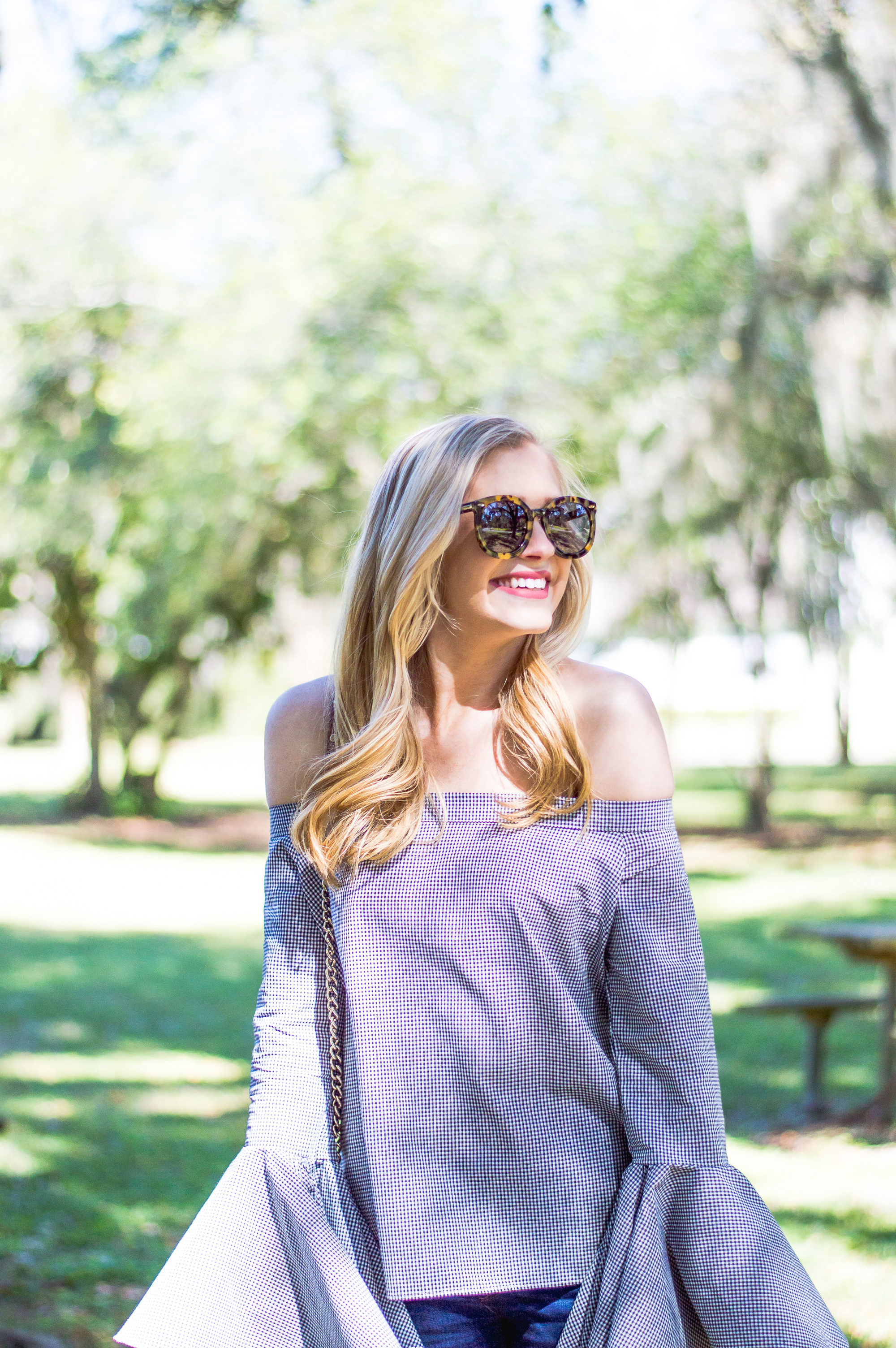 TOP: Chicwish | DENIM: Hudson | SANDALS: Dolce Vita | CROSSBODY: Rebecca Minkoff | SUNNIES: Karen Walker (50% off here!)
Back From My Blogging Hiatus
It's weird to say—that I was on a hiatus. I didn't know it would take me this long to get back into the swing of things, but the week leading up to my brother's wedding was so incredibly busy. Then, after the wedding was over, all I wanted to do was relax and watch TV! I know, I'm a complete loser. I enjoyed myself, watched The Bachelor finale and cried for sweet Raven. Are there any other Raven fans out there?!
Anyway, I'm coming back in a big way! This post was generously sponsored by Chicwish and I'm so excited  to share their clothes with all of you! How cute is the gingham top that I have on?! I'm obsessed!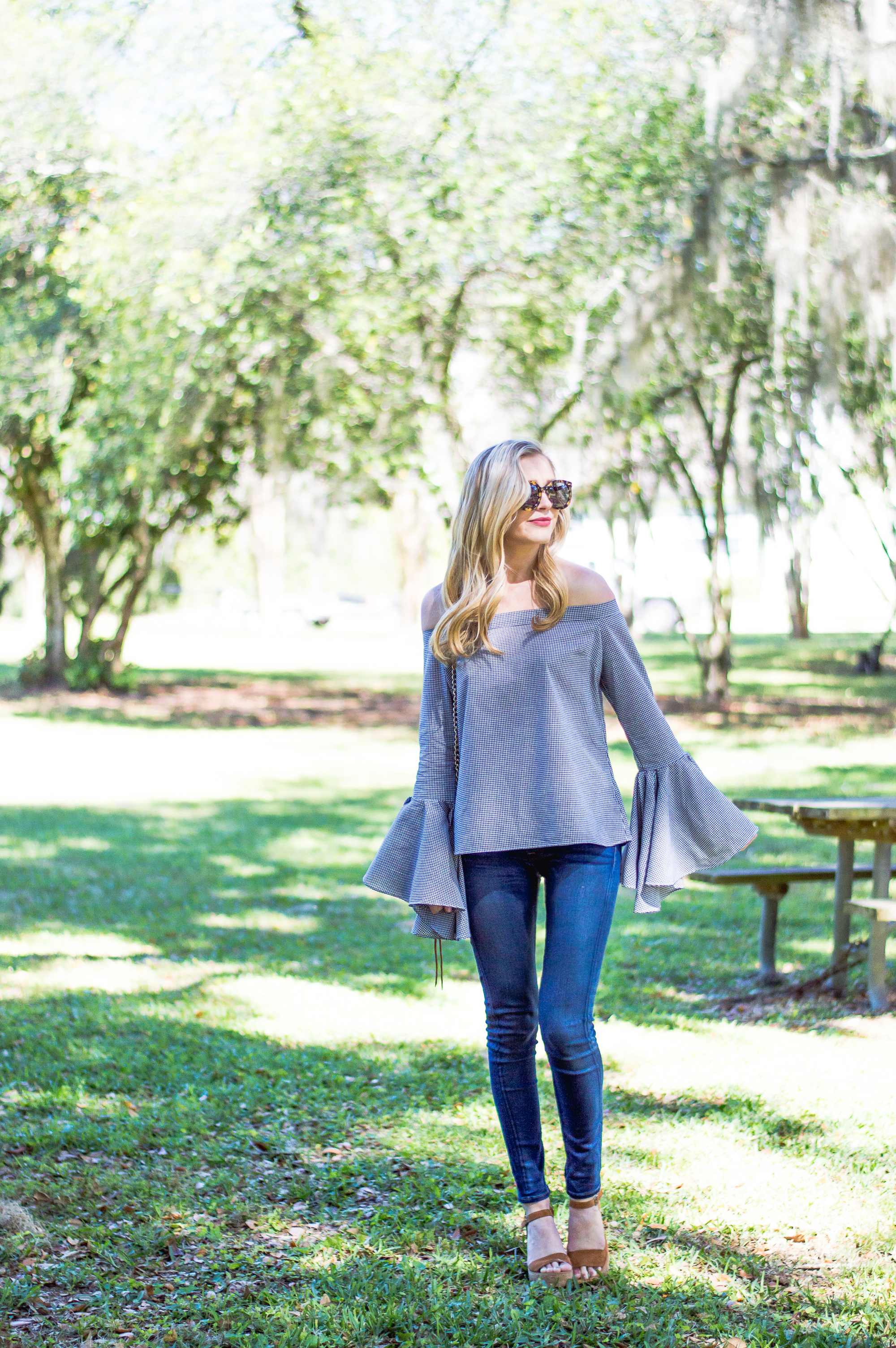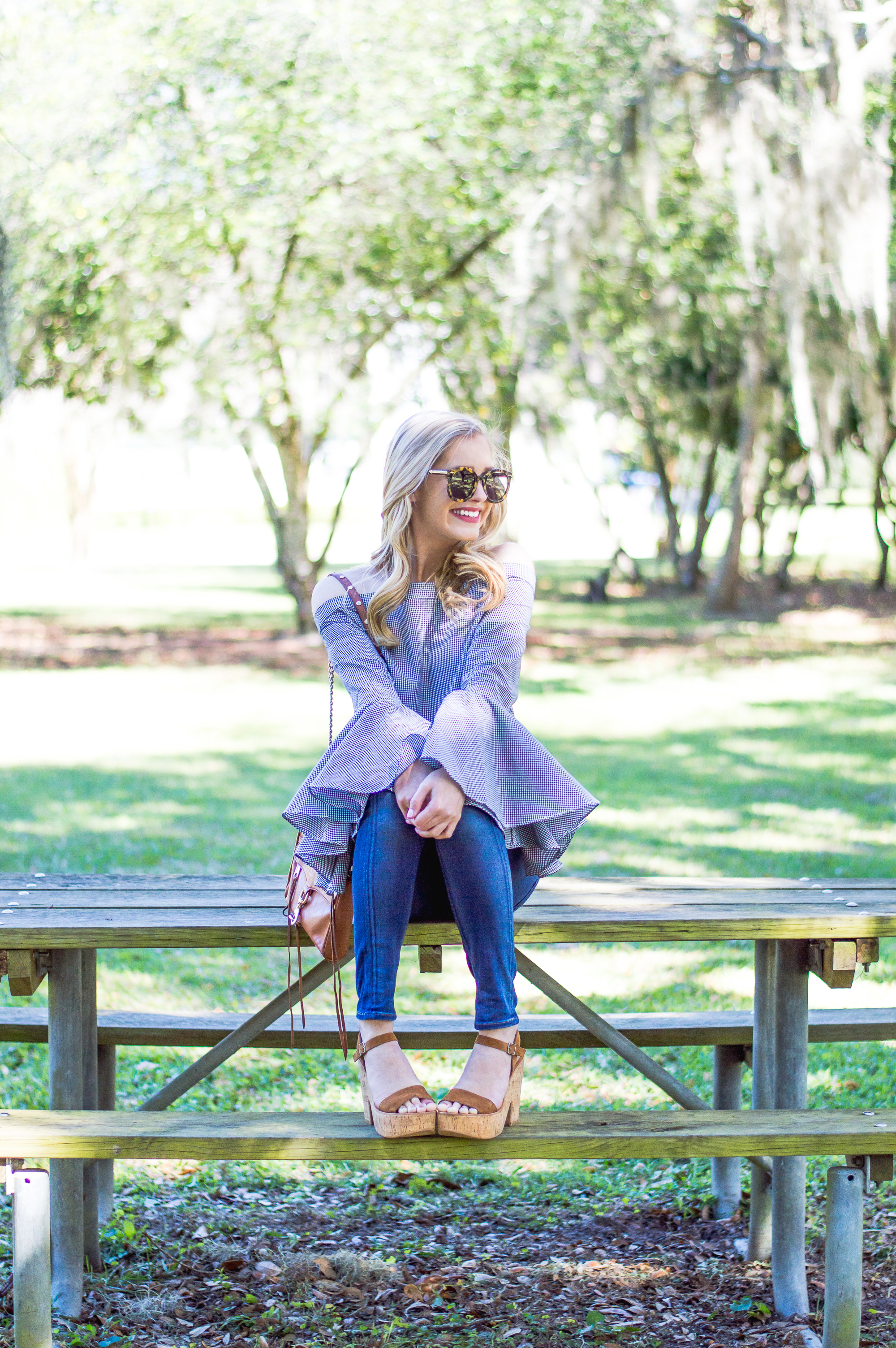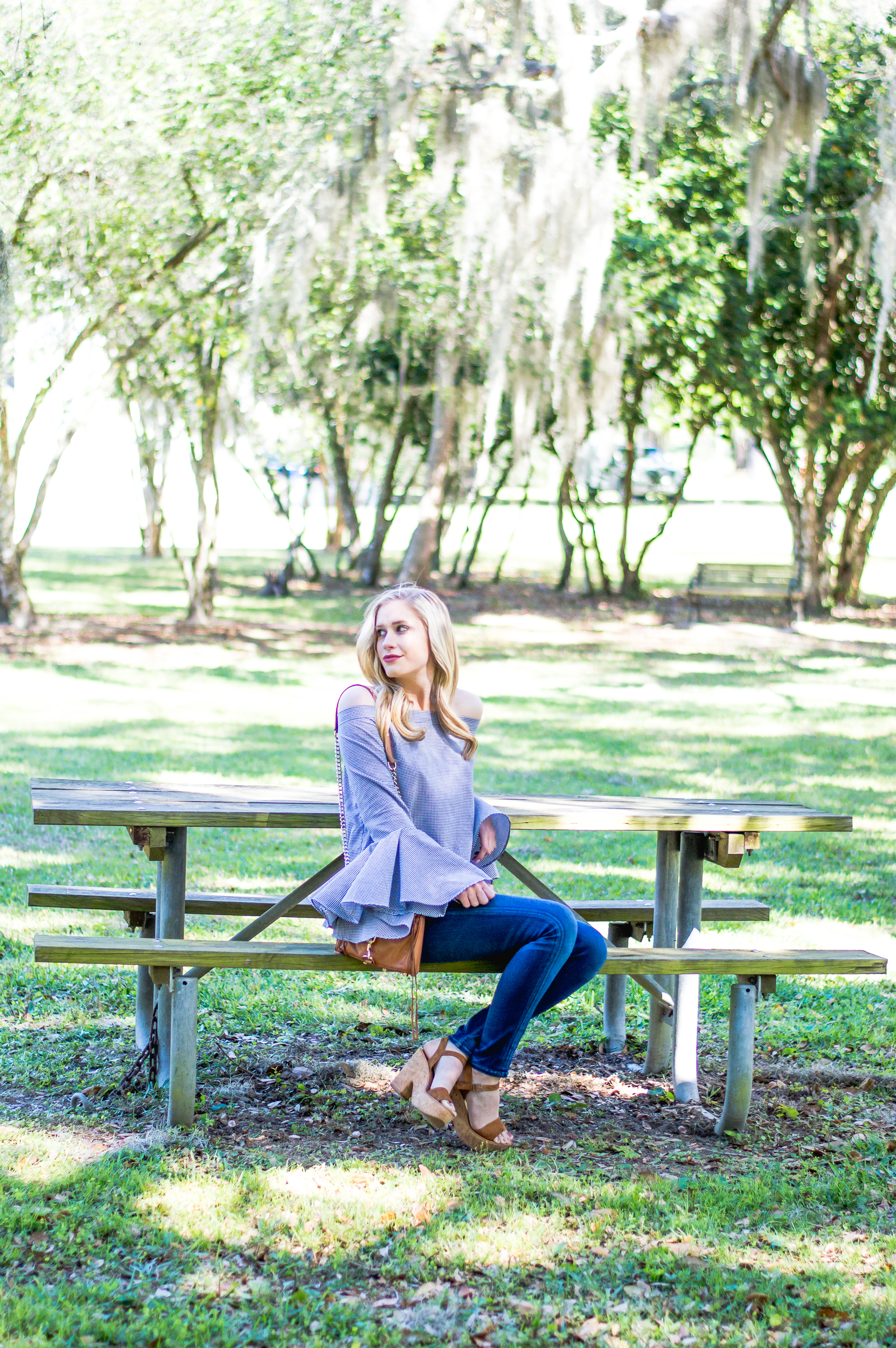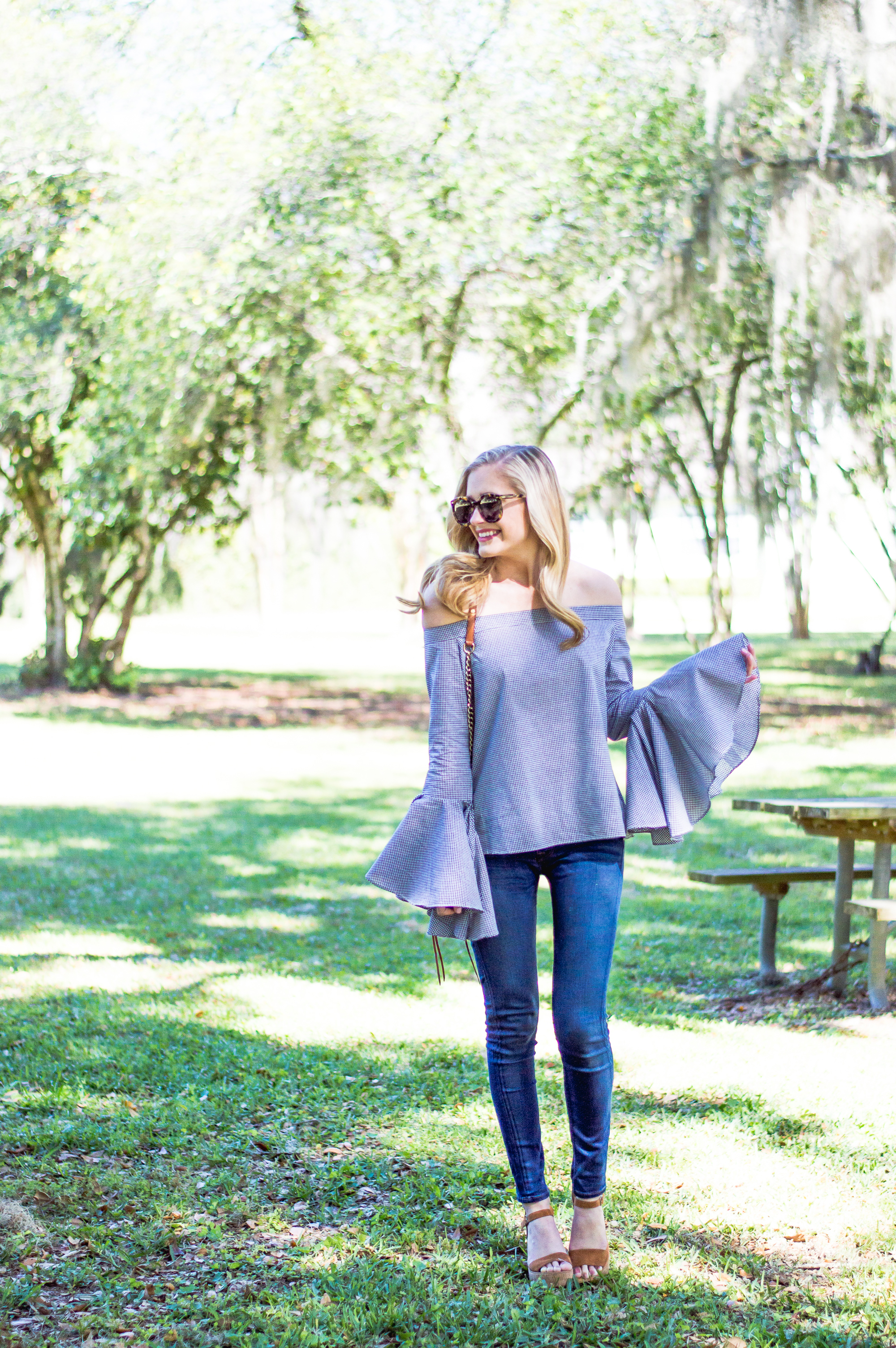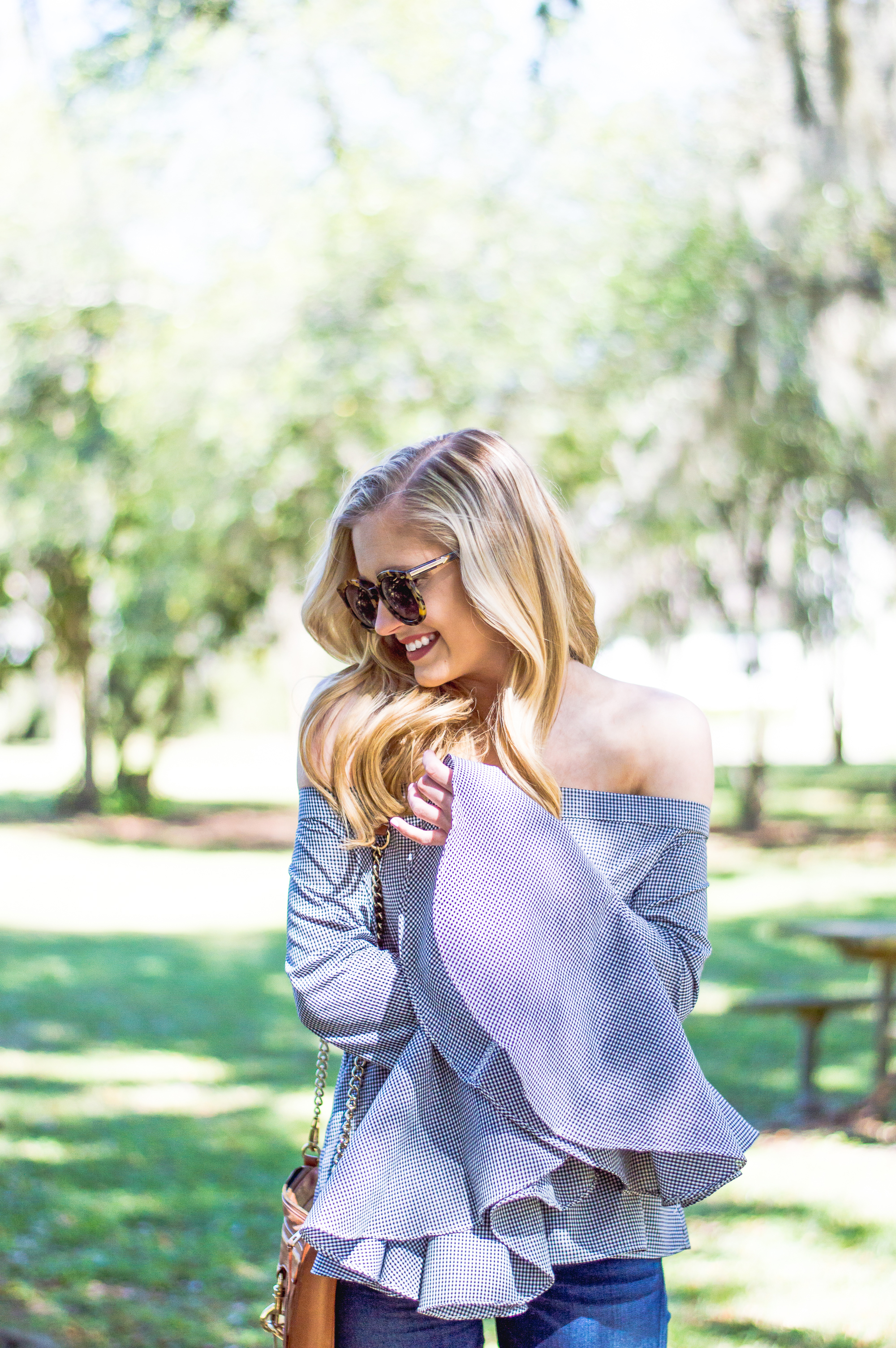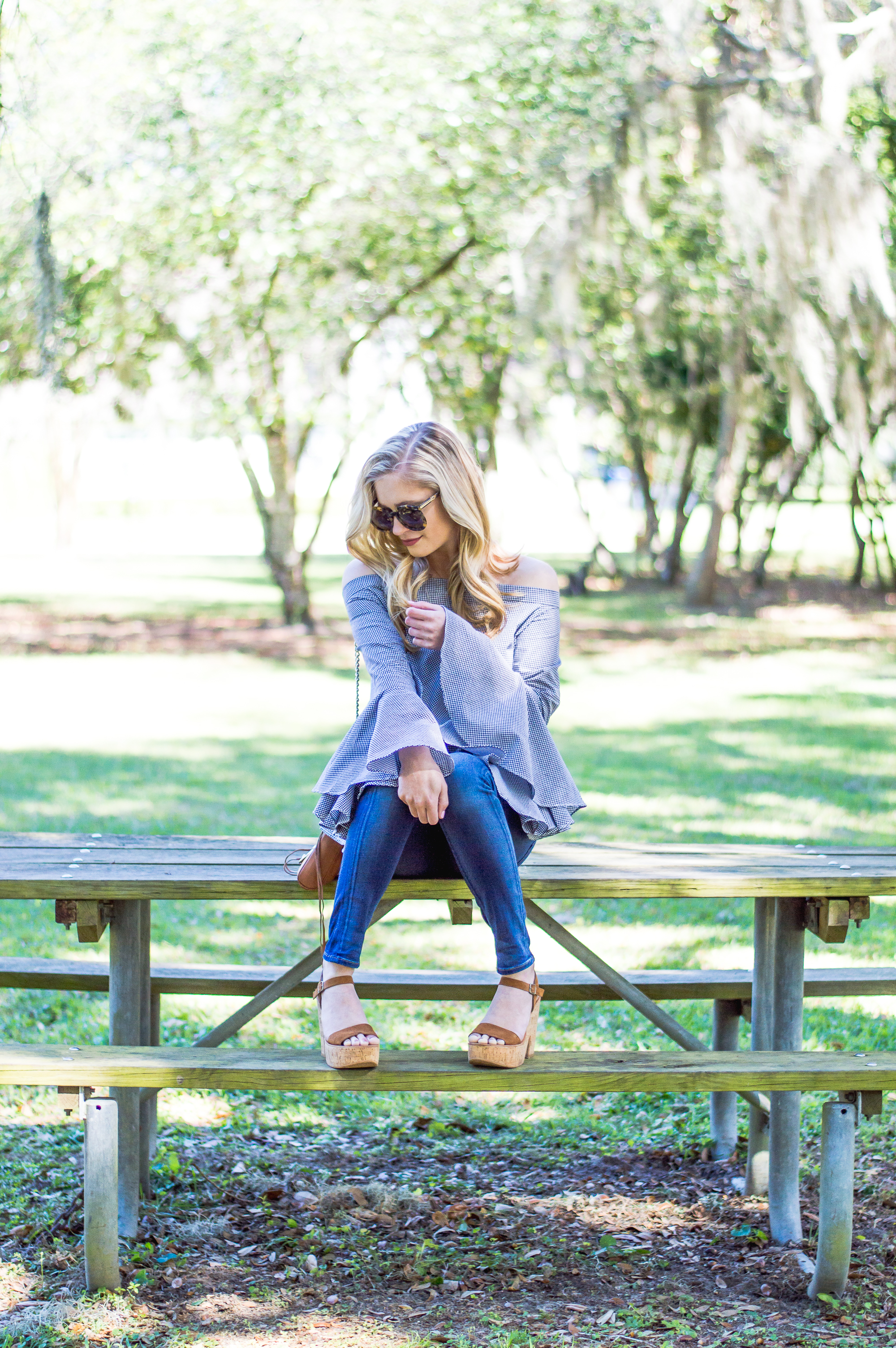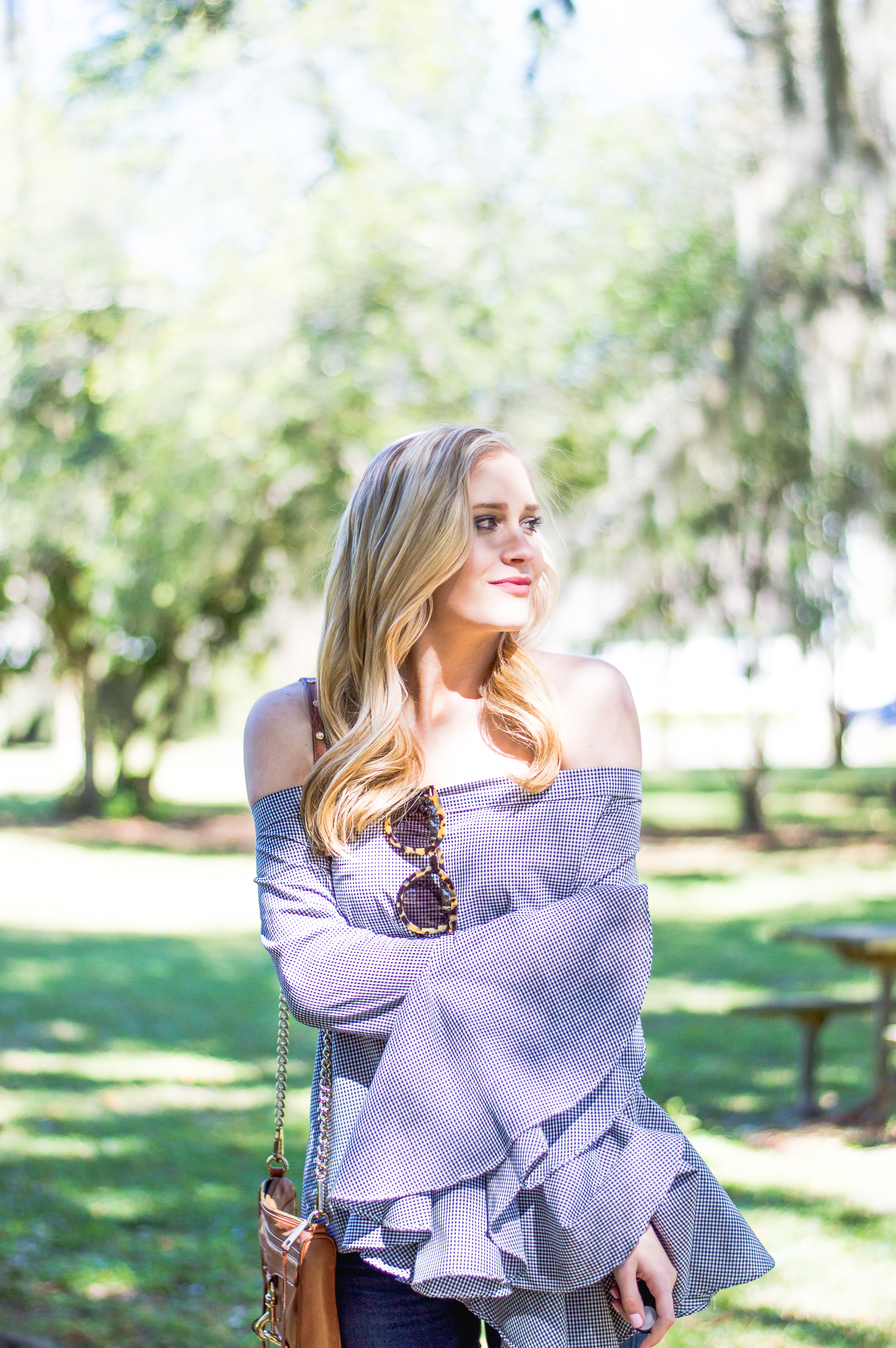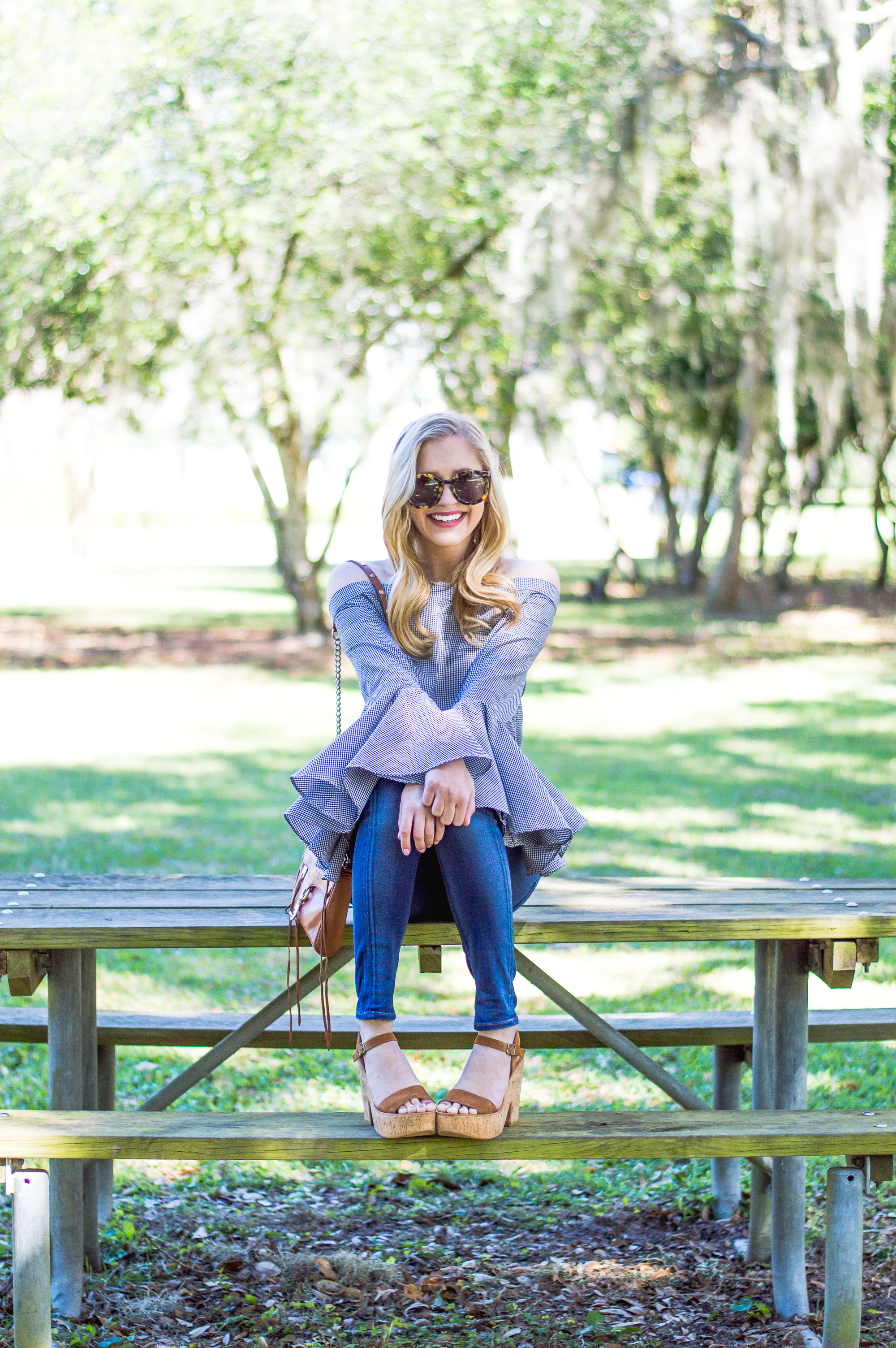 Gingham and Bell Sleeves are a Girl's Best Friend
I am so happy that gingham is back-in-action this season. It was so popular last spring and summer and I was hoping it was going to make a comeback this year. Now that it has, I have been searching the stores for cute things to add to my closet. I couldn't be more obsessed with this top. The fabric is breathable, the quality is great, there's comfortable elastic in the back so you don't feel trapped and it is so cute on! My mom even mentioned that she may have to borrow it today. That just proves that this top is cute for everyone, no matter what age you are!
Updates: Wedding, Shopping and Whatever Else
Okay, so I want to talk about Chicwish for a minute. I've ordered a few things from there in the past and I have to say—you get such great quality for a fantastic price. So many bloggers rave about clothes from Chicwish, which is what made me check out their store, and I'm so glad that I did! Their clothing styles are classic, vintage, retro, feminine and flirty. Do yourself a favor and browse their inventory—I guarantee you'll find something you can't live without!
Now, let me tell you a LITTLE about my brother's wedding. He got married last Saturday and it's definitely going down as one of my greatest memories. I ugly cried, laughed, smiled and danced the night away with all of our closest friends and family. Not to mention, his bride (my new sister) looked absolutely beautiful. I can't get any full-resolution photos for now, but I'll do a full post on the wedding and rehearsal dinner as soon as possible. They look like they are straight out of a magazine!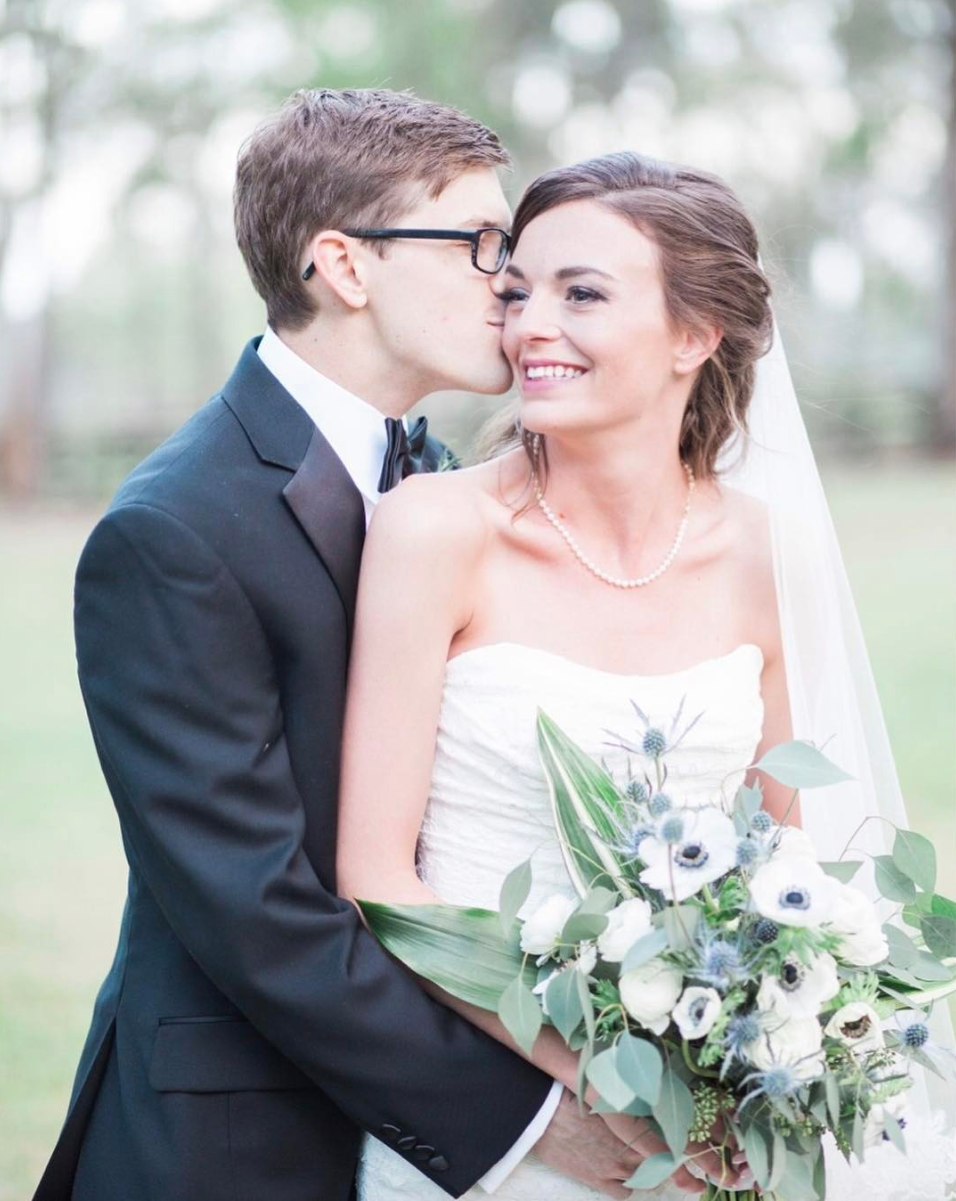 Photo: Brittany Bishop Photography (Florida Photographer)