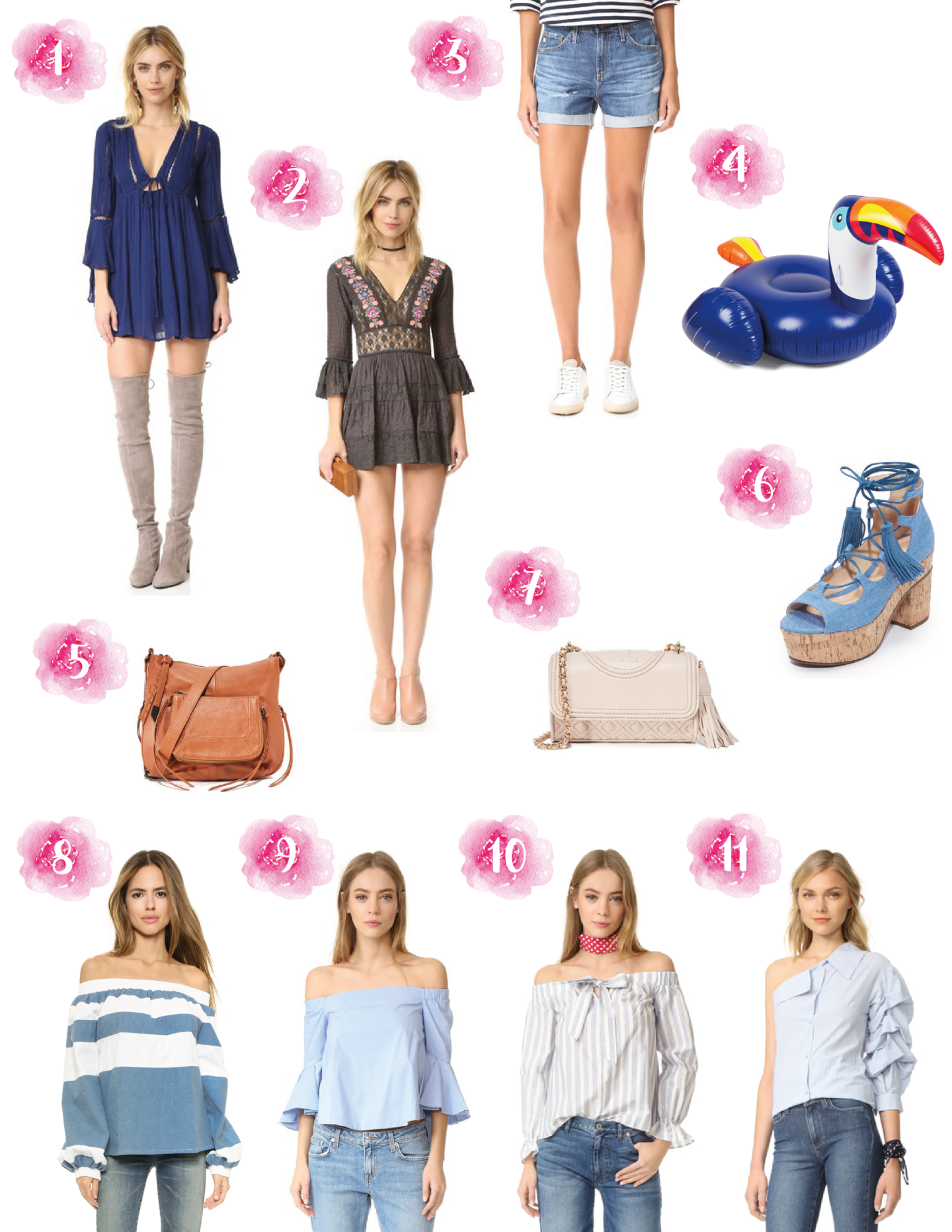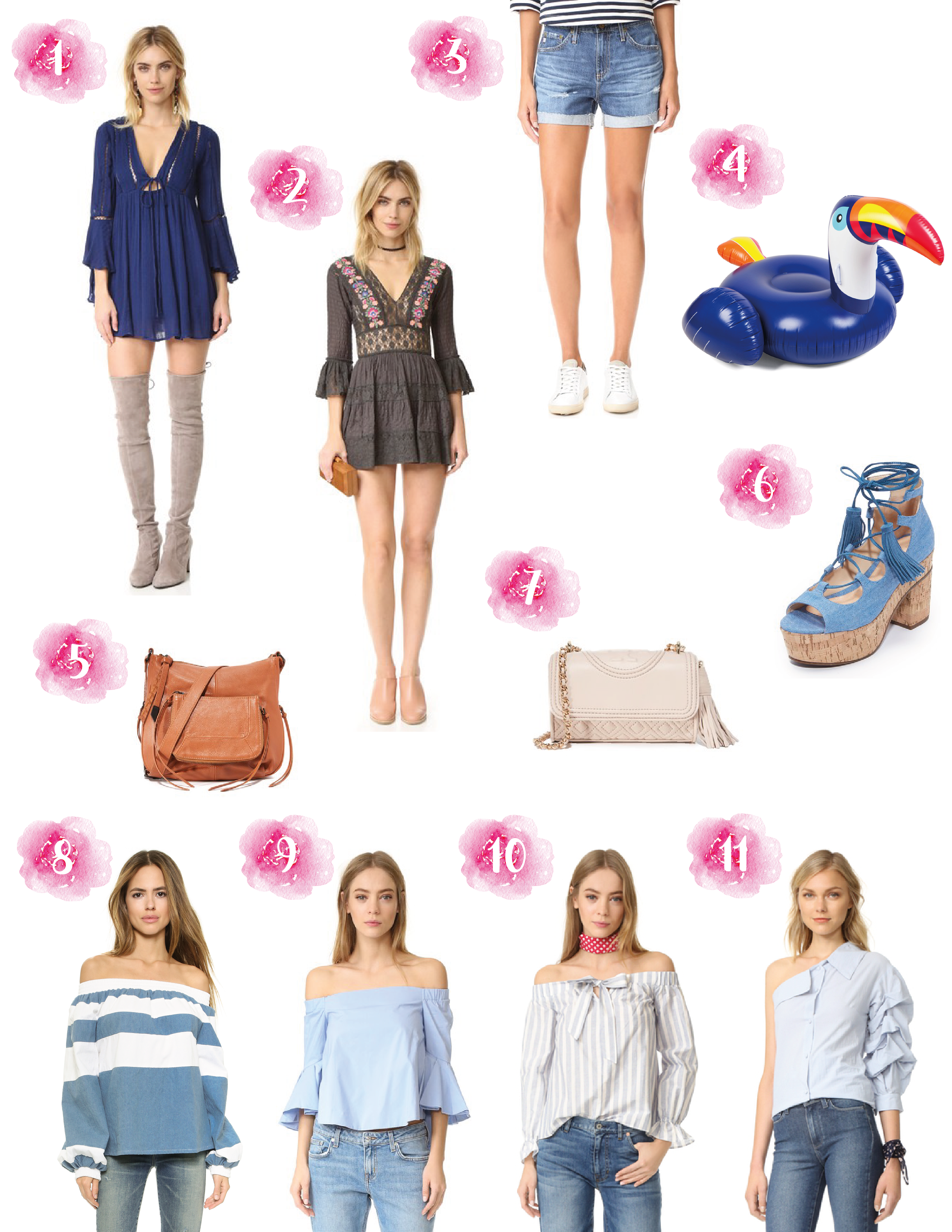 Mini Disclaimer: Some of these items are full price items and some are sale items, but everything is eligible in the sale!
1. Free People Romeo Mini Dress | 2. Free People Antiquity Mini Dress | 3. AG Hailey Shorts | 4. Sunny Life Toucan Pool Float | 5. Foley + Corinna Shoulder Bag | 6. Schutz Platform Sandals | 7. Tory Burch Micro Fleming Bag | 8. MLM Label Off Shoulder Top | 9. Endless Rose Ruffle Off Shoulder Top | 10. English Factory Stripe Off Shoulder | 11. Stylekeepers One Shoulder Top
This Shopbop Sale is Huge!
Have you had your eye on a pair of shoes lately? Maybe a bag? I know I have! Well, Shopbop is having a 15-25% off sale until MARCH 4th, which is Saturday! There is just one catch though—although the sale is open to both full price and sale items, your discount depends on the amount of money you spend. For example, you get 15% off if you spend $200 or more, 20% off if you spend $500 or more and 25% off if you spend $800 or more. You need to check out the sale before it's over because this is your chance to stock up your closet for spring! Use the code: GOBIG17 at checkout to see what your discount will be!
Updates
Y'all, I know I haven't updated the blog in a while. It's mostly because I've been so busy with little Winston. The boy played too hard last week and he hit his head on something, which caused him to bust some blood vessels near his eye! I immediately took him to the vet the next day after I noticed his bruise and they gave me some eyedrops and pain medicine. Thank goodness there wasn't a scratch on his eye or any other problems! He's healing up very quickly, so I know God's been hearing my prayers! I'll try to catch up on here and get back to posting regularly! Sorry everyone! Anyway, happy shopping!