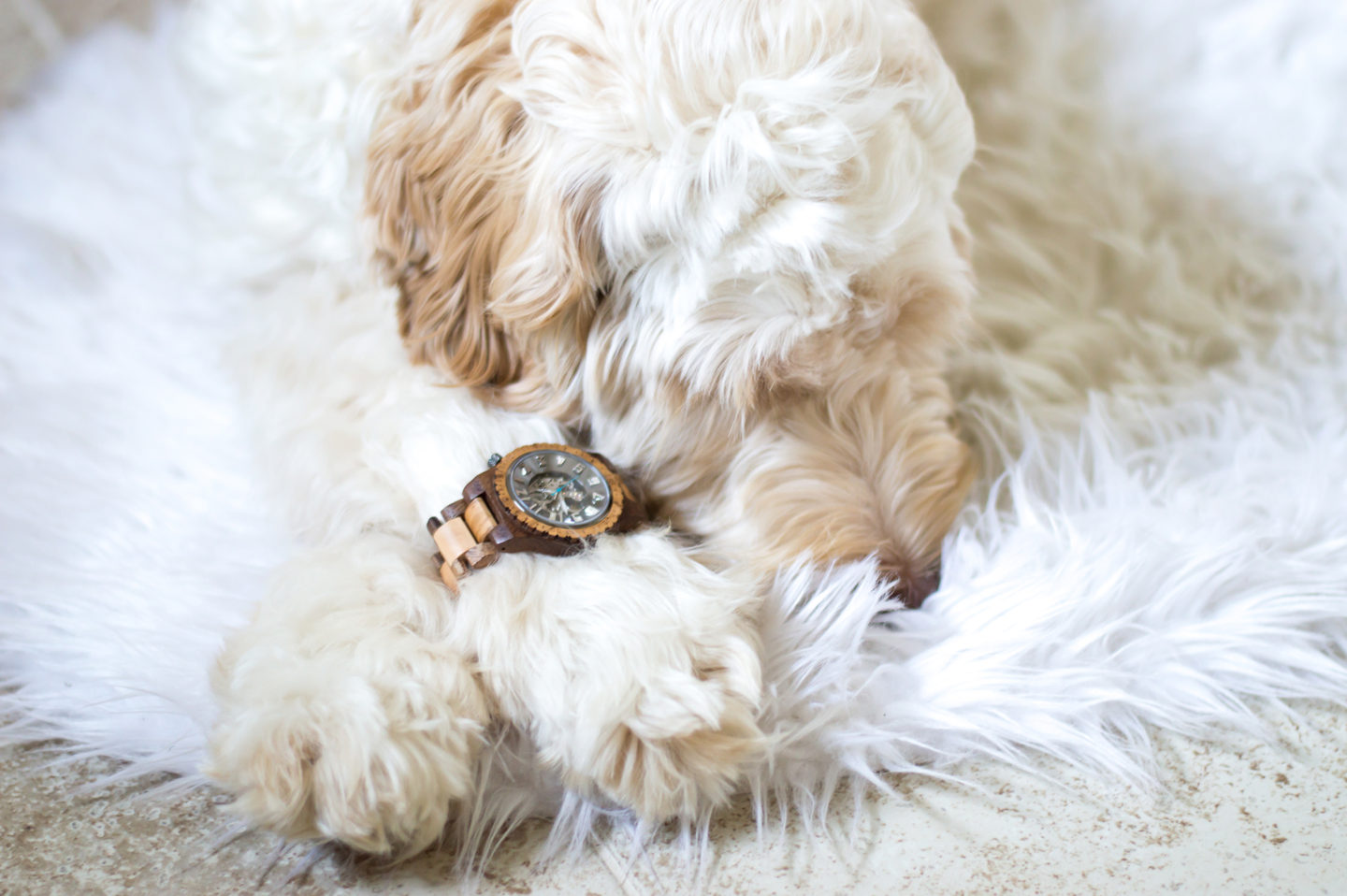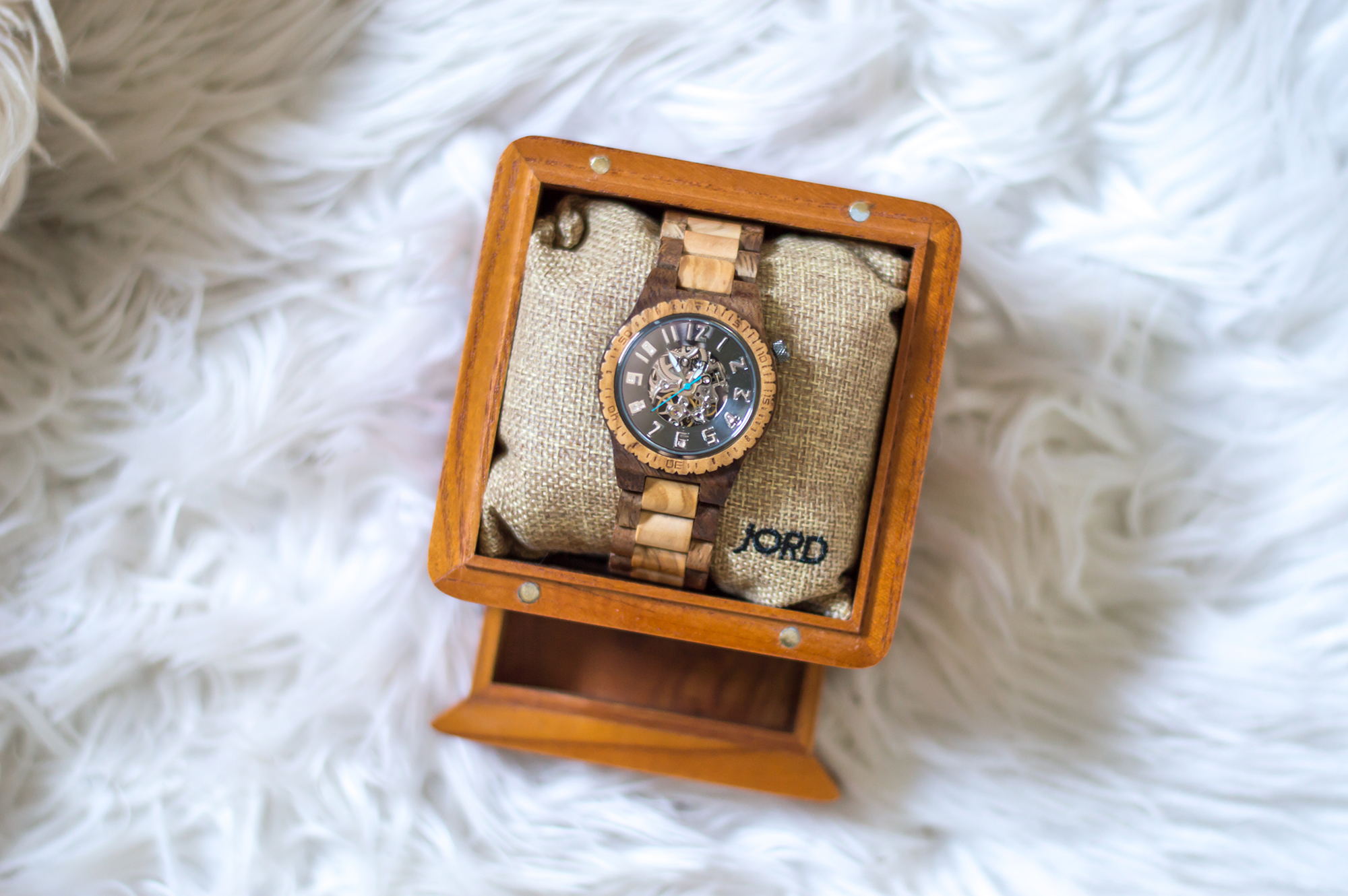 WATCH: JORD, Dover Series | Men's Watch Collection | Women's Watch Collection | GIVEAWAY: Enter Here! (Giveaway closes February 5th)
A Luxury Wood Watch for Him on Valentine's Day
Y'all, Valentine's Day is right around the corner. Around this time last month, I remember thinking that it was coming up soon and that I should probably plan something. Well, those days flew right by! Now, with Valentine's Day just two weeks away, most of you are probably panicking over what to get your husband, boyfriend, etc. Well, y'all can enter my giveaway to receive a gift code for $25! The grand prize winner will receive a $100 gift code! Hurry up and enter, everyone that enters will get a $25 code, but the giveaway ends on Feb. 5th, so enter now!
I think this watch is the perfect gift for Ryan. It's a unique, natural wood timepiece. For those of you who don't know Ryan—he loves wood! In my opinion, he's a master woodworker. He builds almost everything in my home office, including my beautiful jewelry boxes. I would have had him model the watch for y'all, but I want it to be a surprise! Therefore, I used Winston as my mini-model. He didn't seem to mind! Lol! Check out the watches we liked on my Pinterest board!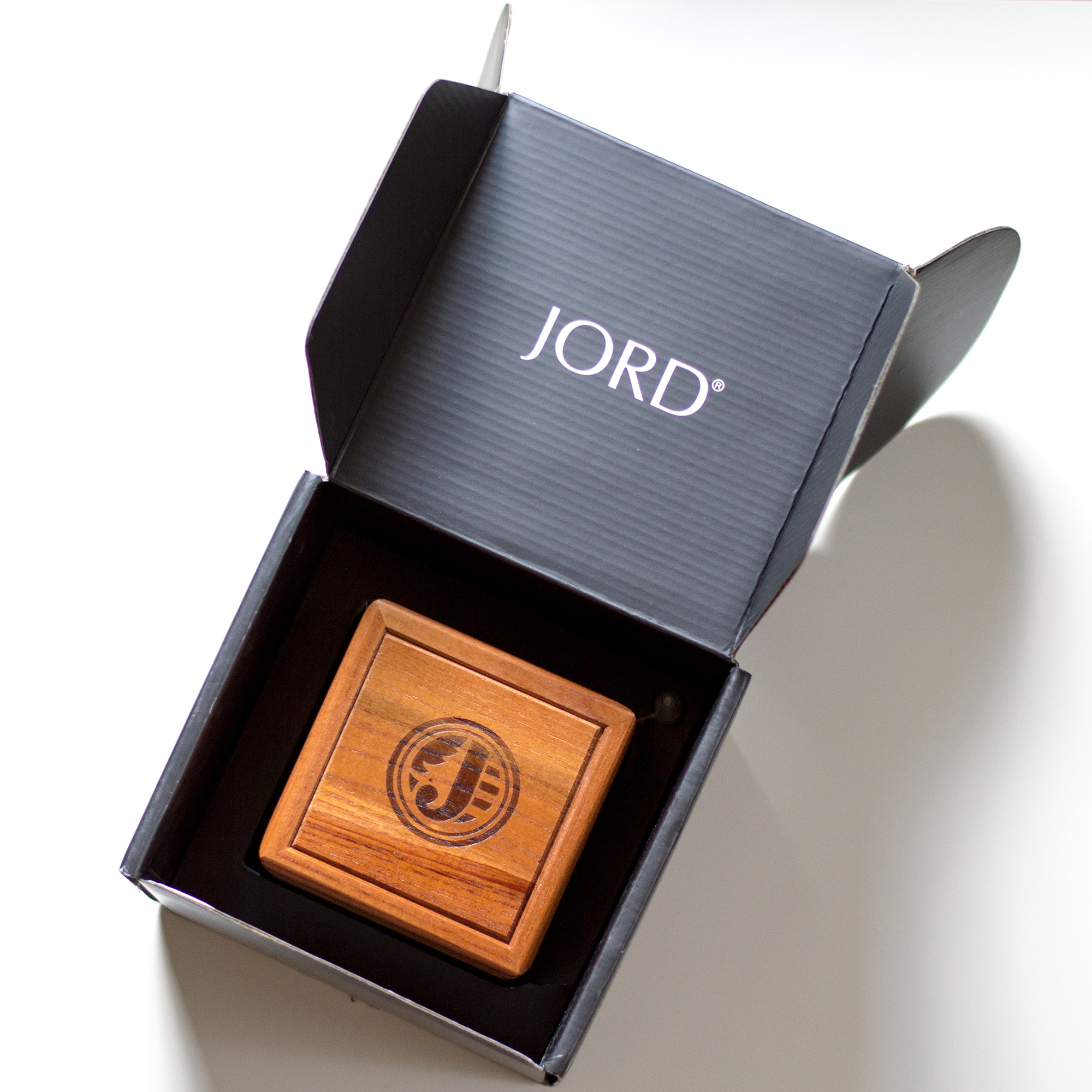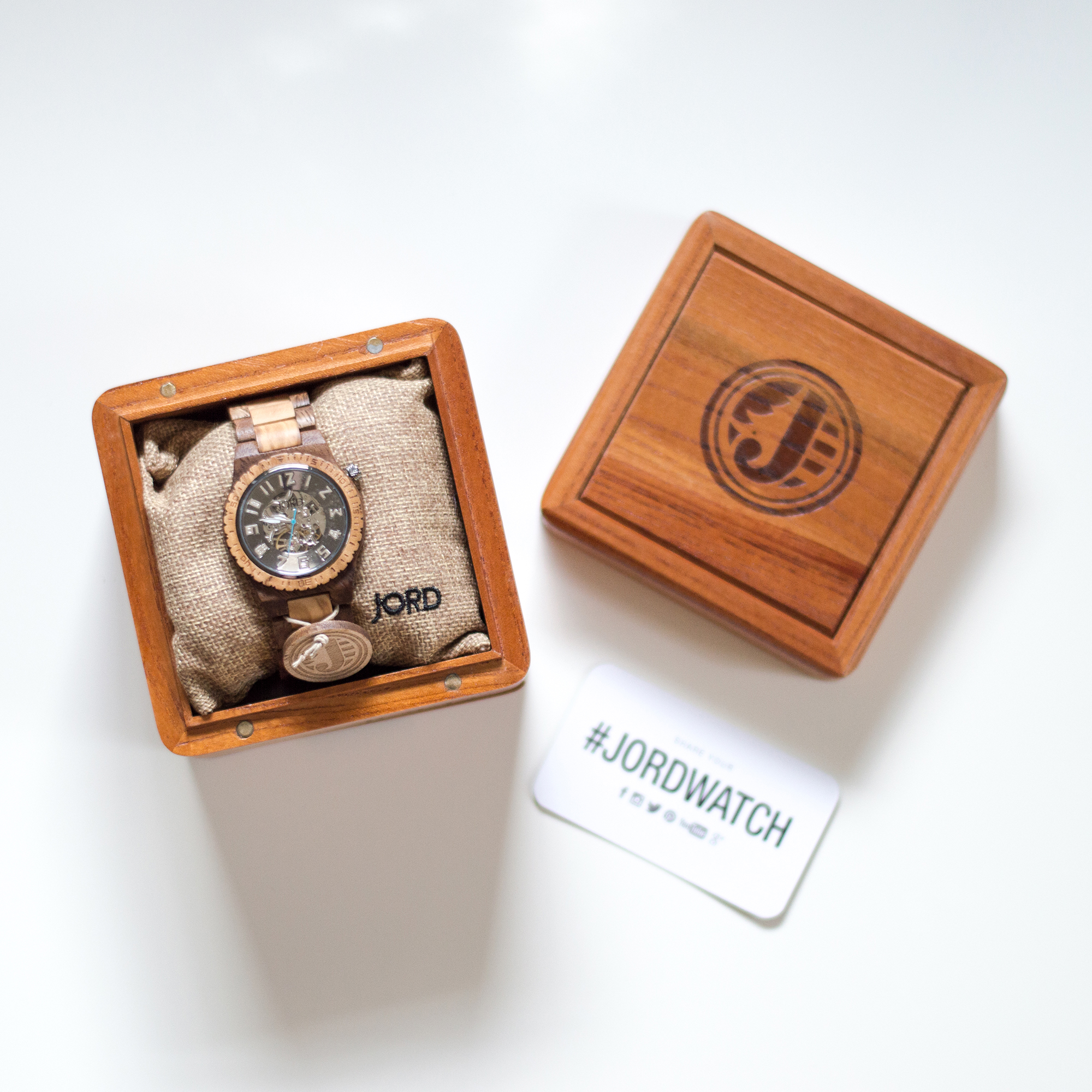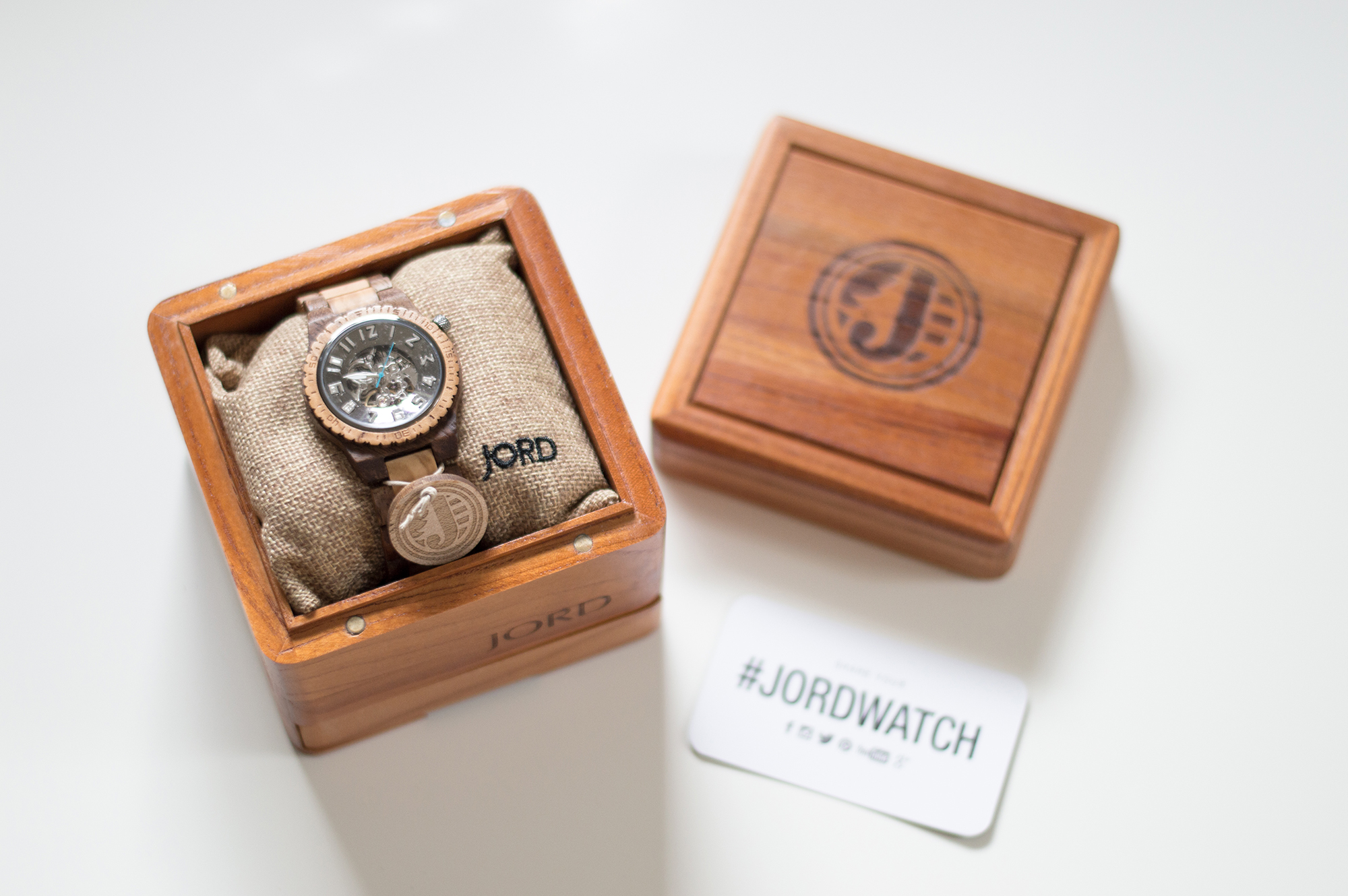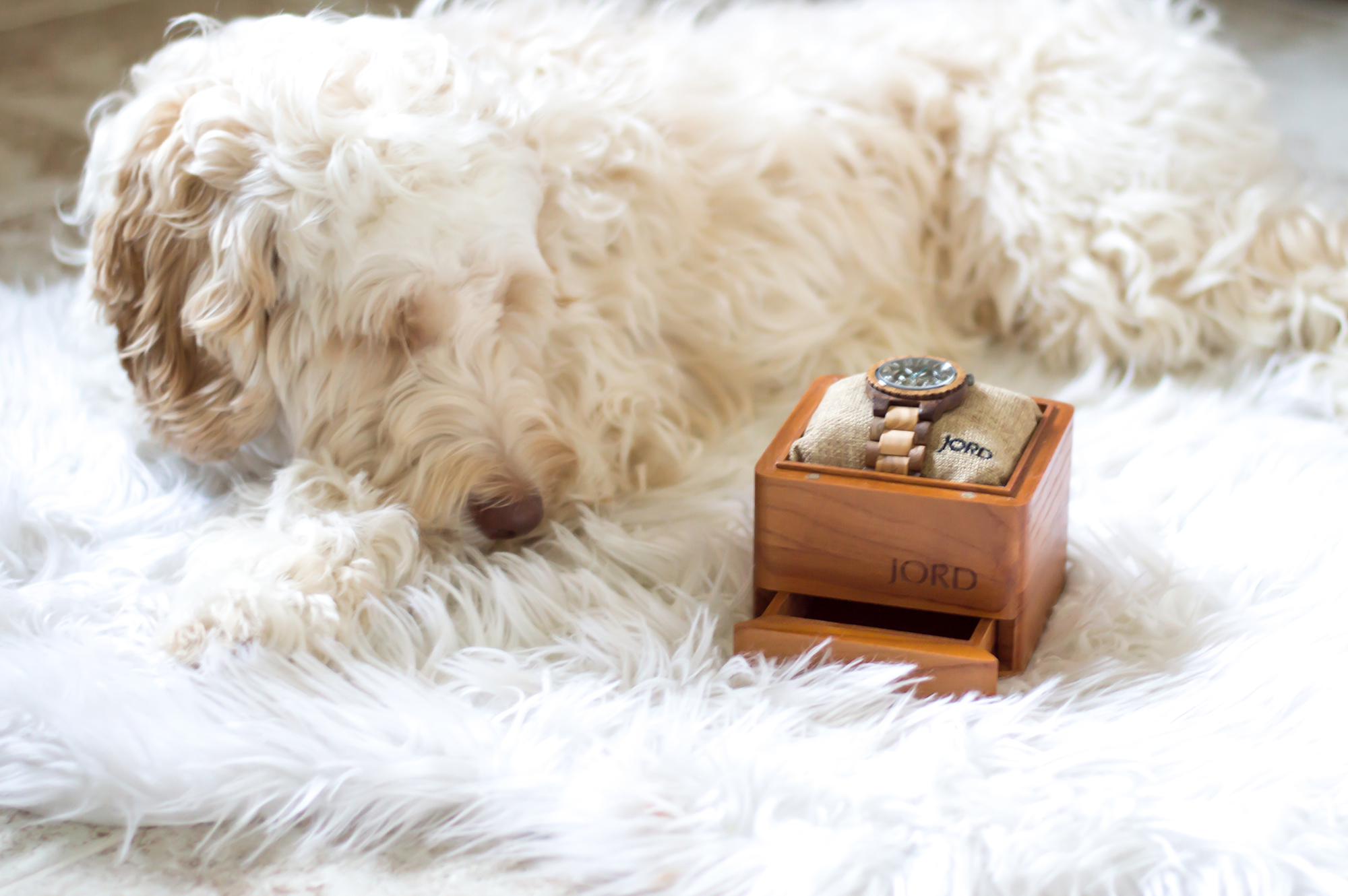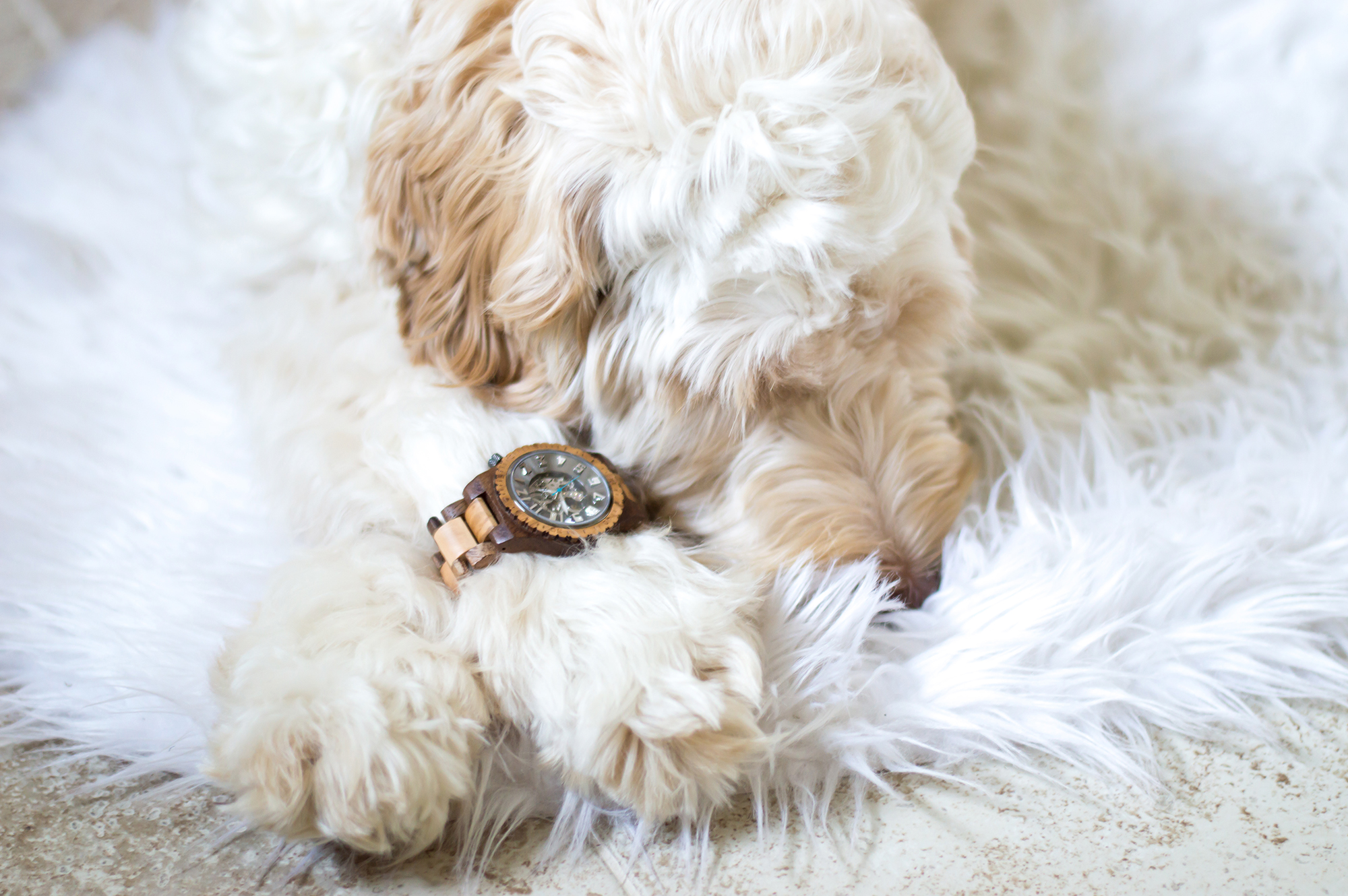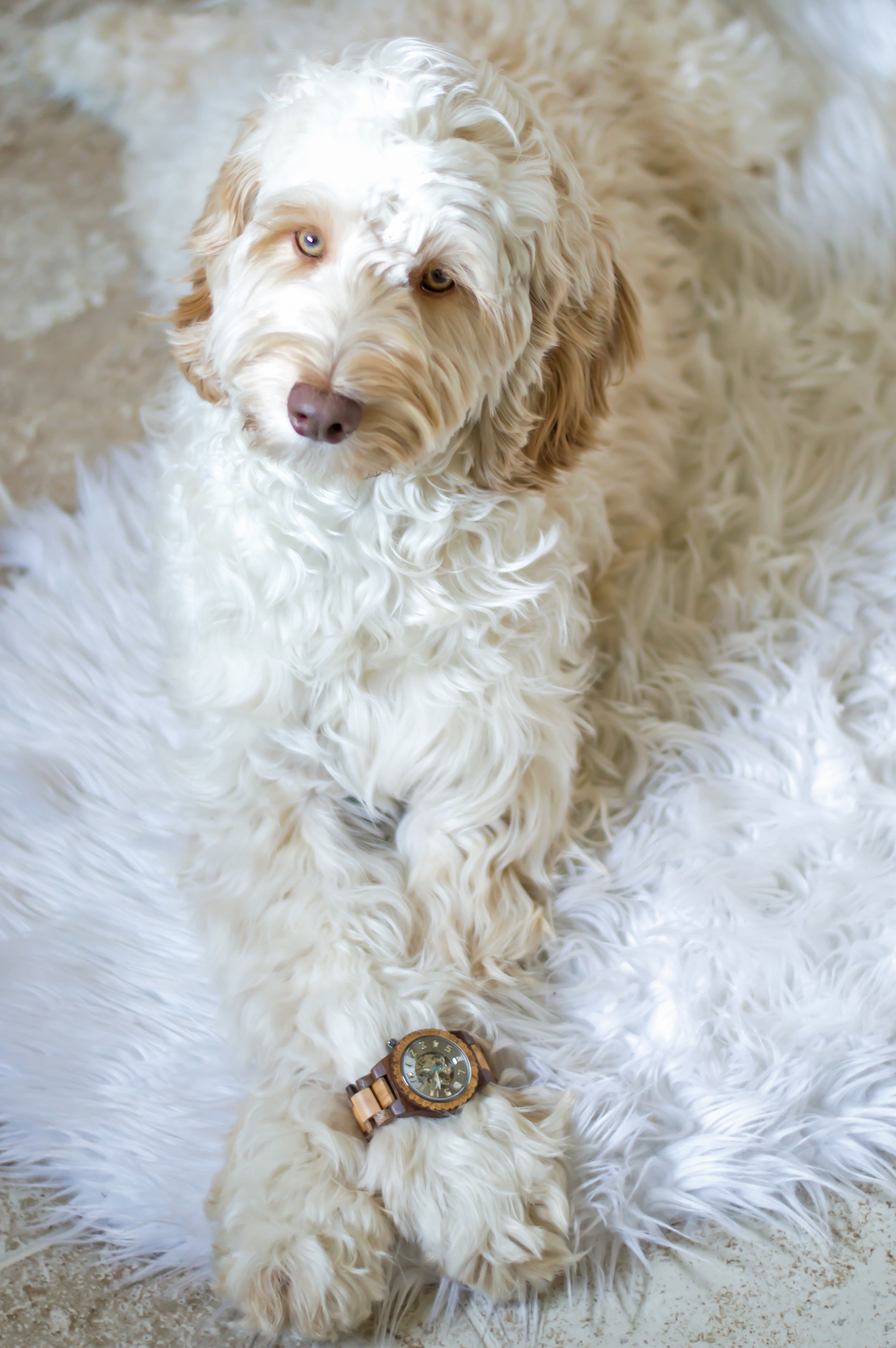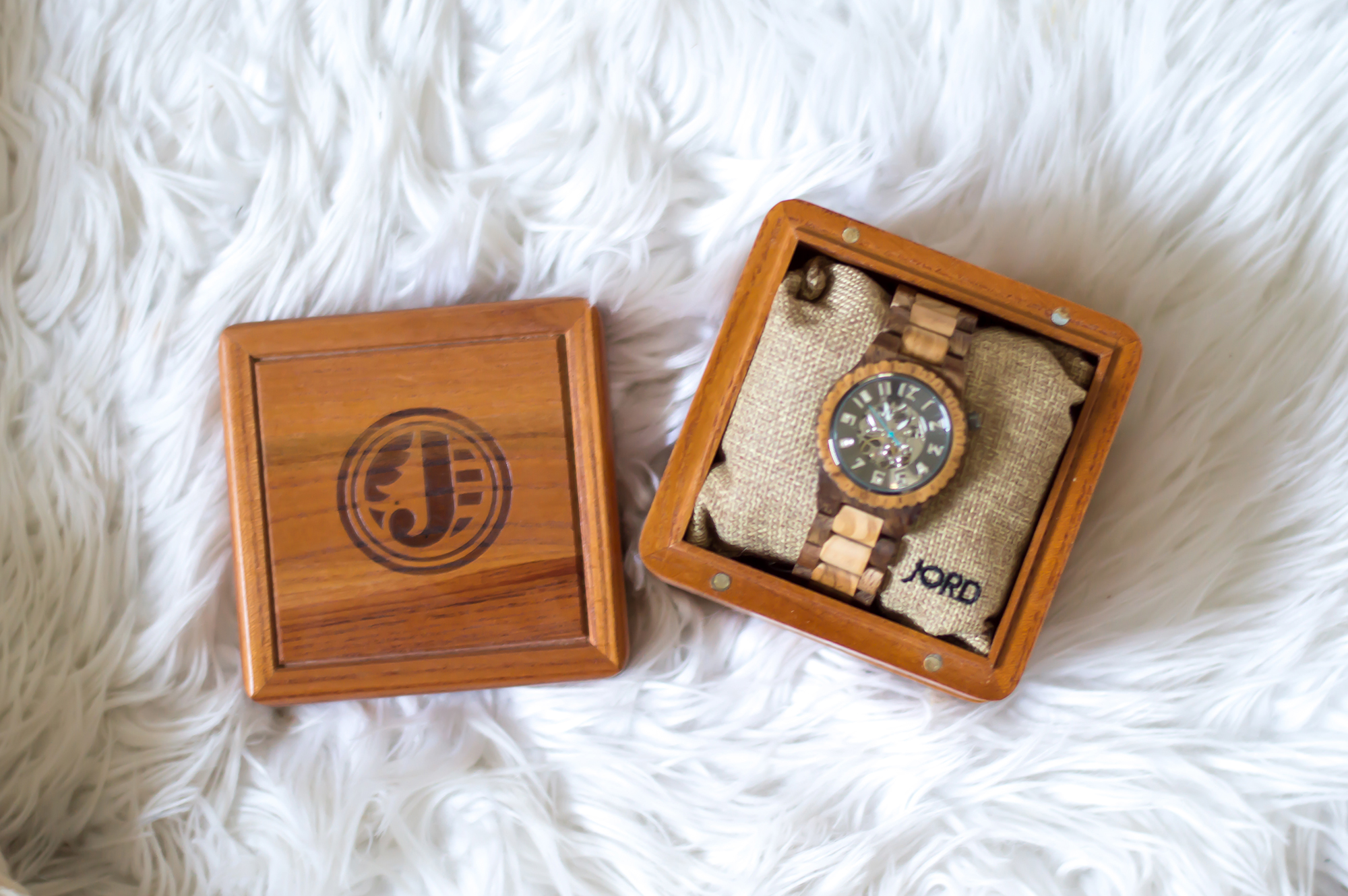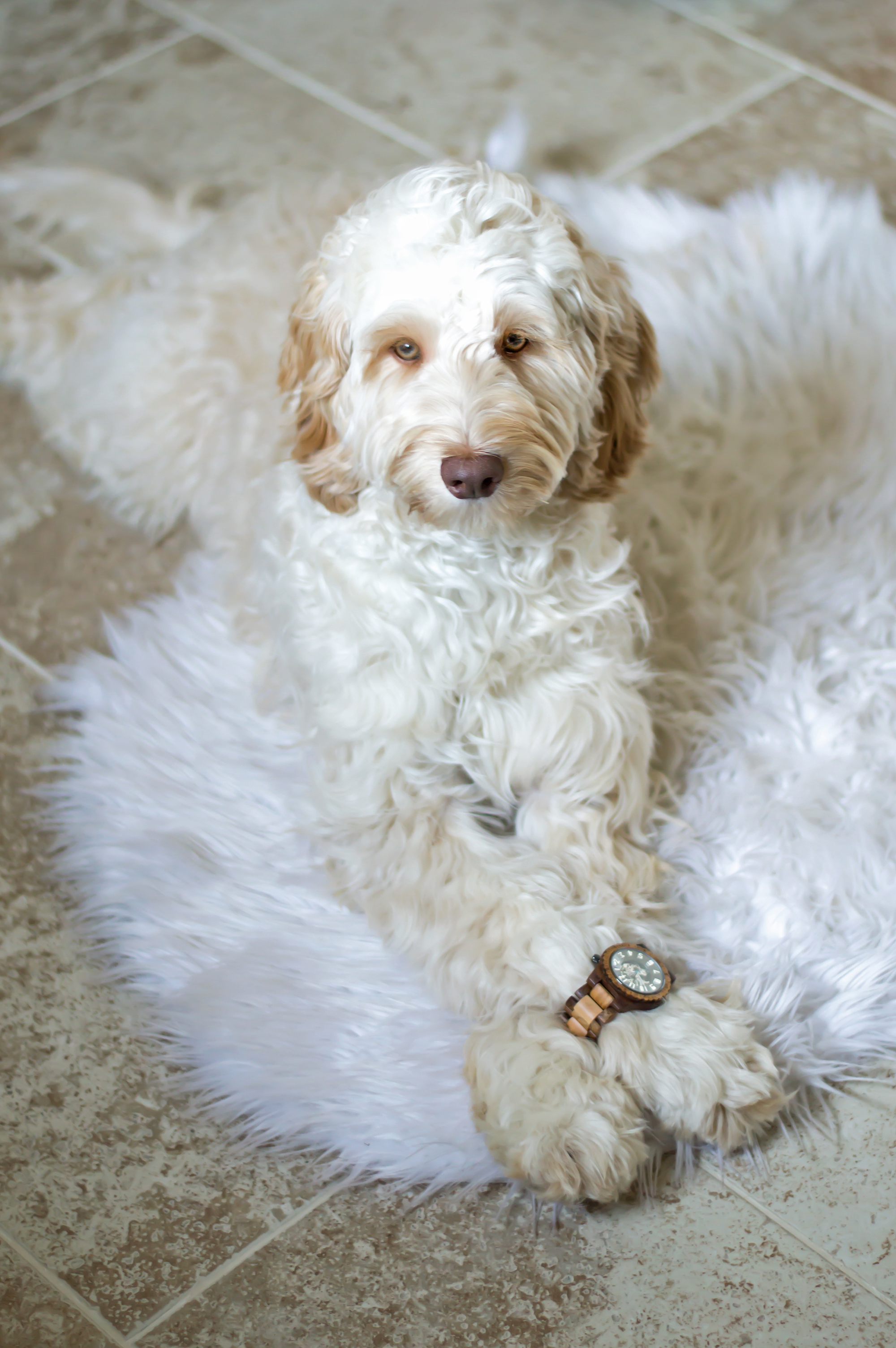 P.S. I Love JORD
I cannot believe that Winston let me pose him like that. He is usually so playful—it's hard to get him to sit still! I think it's because I took these photos in the afternoon, so he was all played out! Ryan is going to laugh so hard when I show him these pictures. He kept asking me what I was doing in my office because he could hear me talking to Winston in my "puppy" voice. Don't laugh, you know exactly what I'm talking about! Everyone has a voice they use when they're talking to babies and puppies. Well, maybe not everyone, but most girls do! Anyway, I think this cool watch suits Winston perfectly. He was a good little model—he even earned a treat afterwards!
So, What's this About a Giveaway?
Yep, you heard me right earlier. I teamed up with JORD to host a giveaway! Everyone who enters will receive a code for $25, but only one person will receive the grand price of a code for $100. The giveaway will close on February 5, 2017 at 11:59 p.m. Enter here while you still can! Maybe you too, can get someone a watch for Valentine's Day!
The codes you receive are created to be used on the JORD website and they will expire on April 30, 2017.
This post was graciously sponsored by JORD Wood Watches. All opinions are my own.