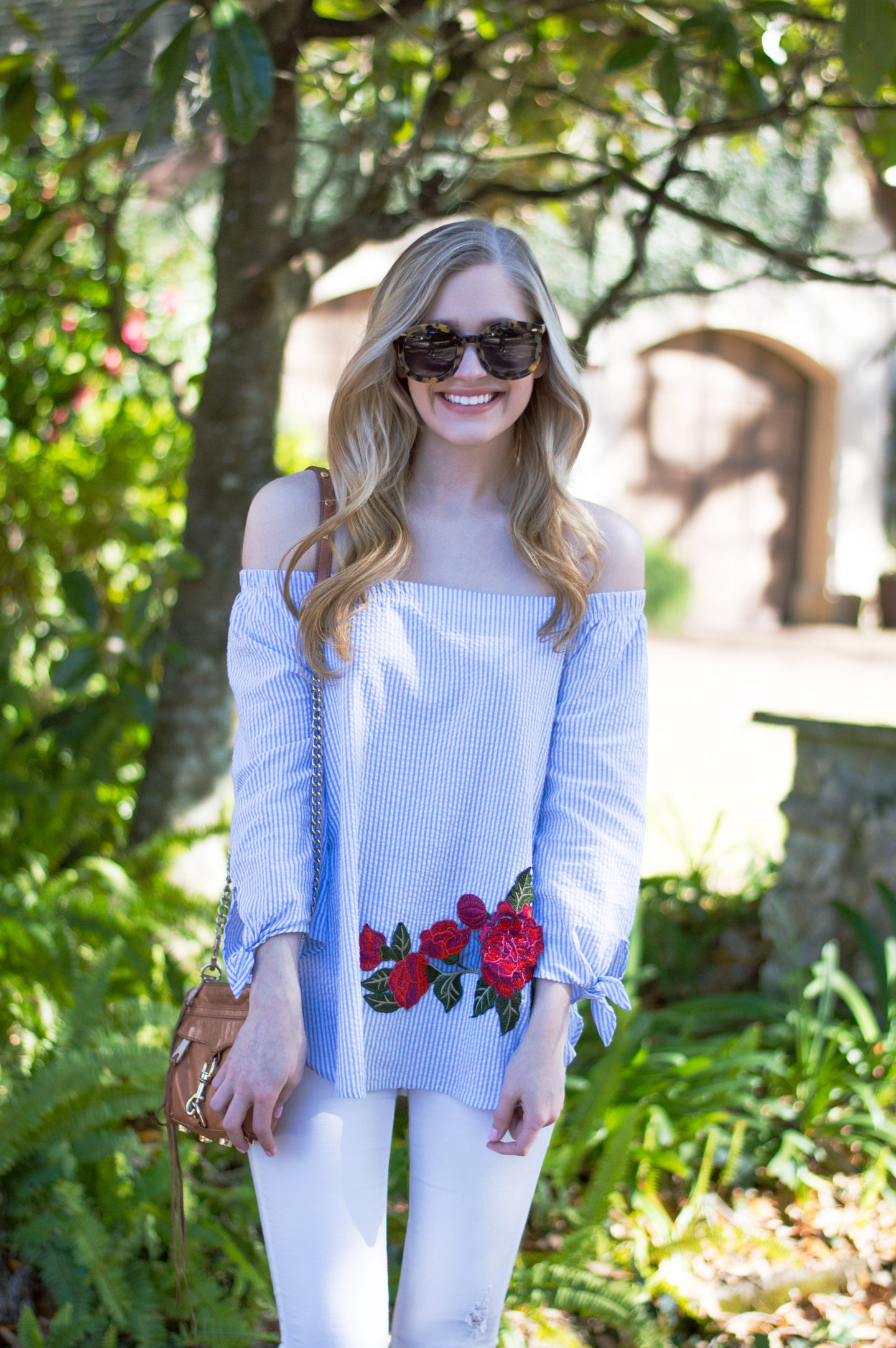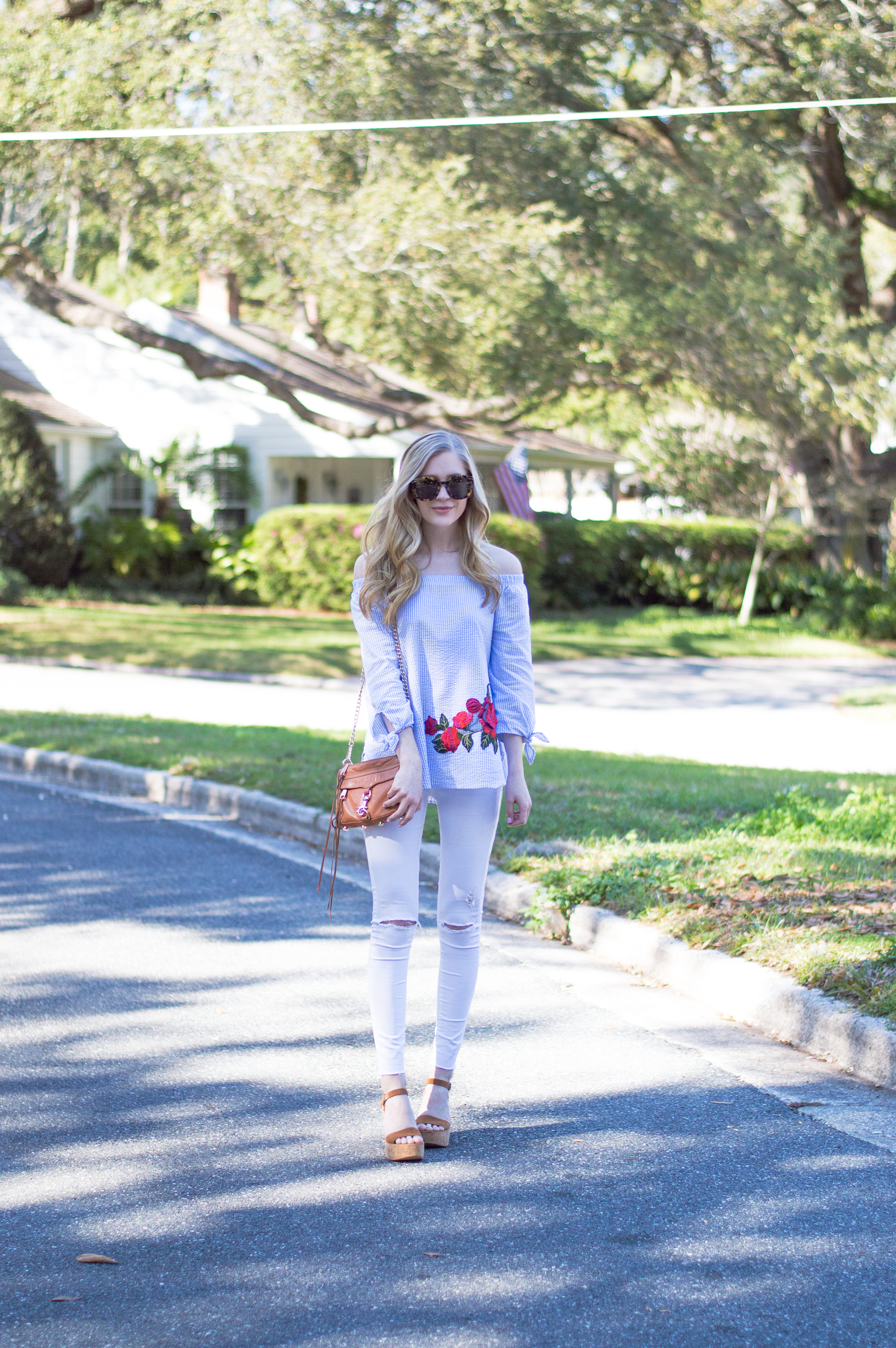 TOP: Old (similar and similar) | DENIM: Topshop | HEELS: Dolce Vita | SUNNIES: Karen Walker | LIP: Mac | BAG: Rebecca Minkoff
How I Keep up with the Newest Trends
How do fashion bloggers do it—how do they choose their clothing and how do they know it's a trend that will be popular? The answer is, I don't know. Honestly, every blogger works differently. Some bloggers shop the new arrivals section of all of their favorite stores. Personally, I just pick things that I like! For instance, the top I'm wearing in this picture isn't even mine! It belongs to my friend Jill. Sometimes I like to shop her closet. I saw this top and knew I had to blog about it because I loved it so much. Sure, off the shoulder tops, stripes and embroidery are very trendy at the moment, but it's how you style these trends that make them special. I knew right away that I would wear this top with my white jeans. So, how would you define your style?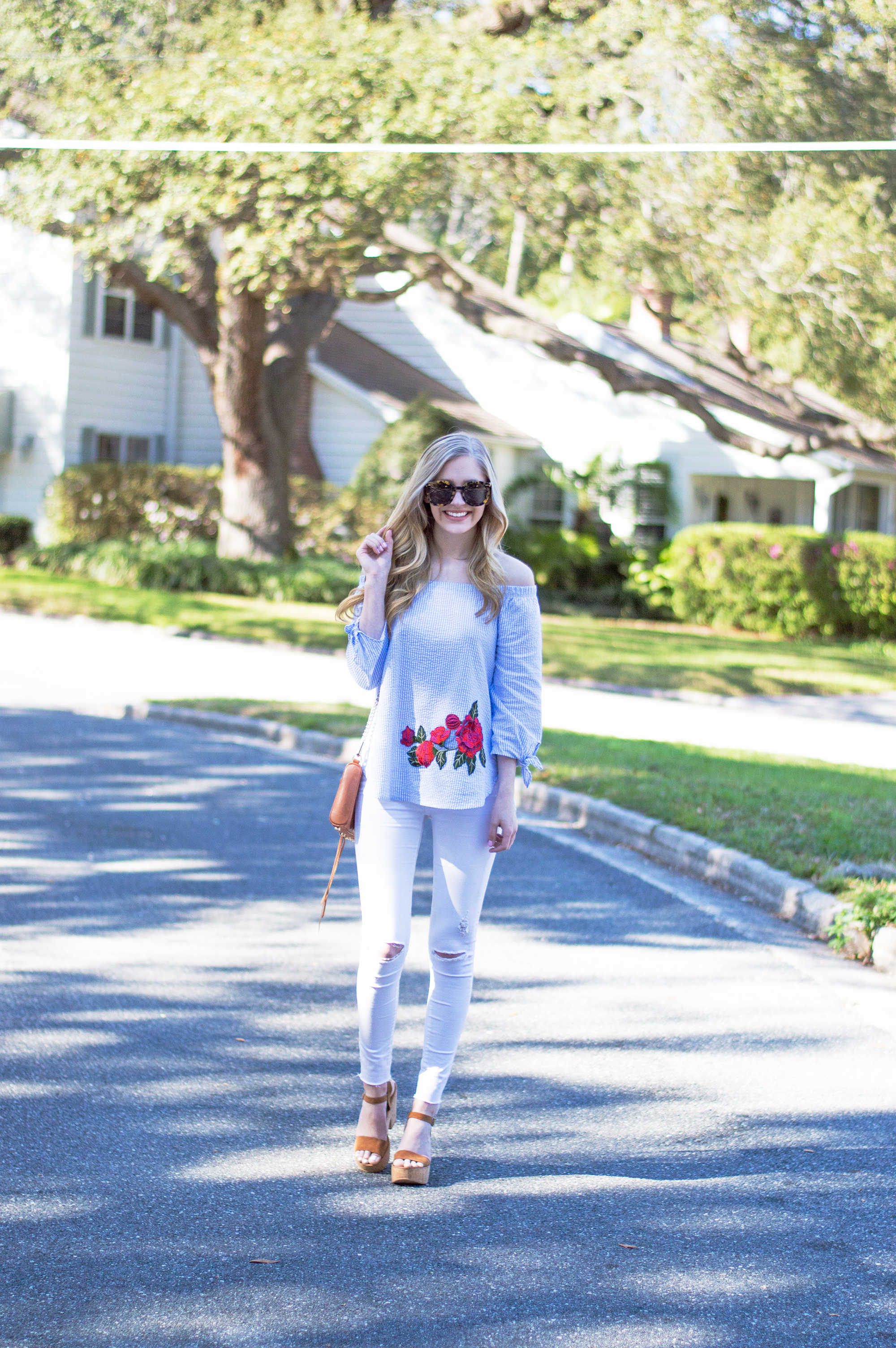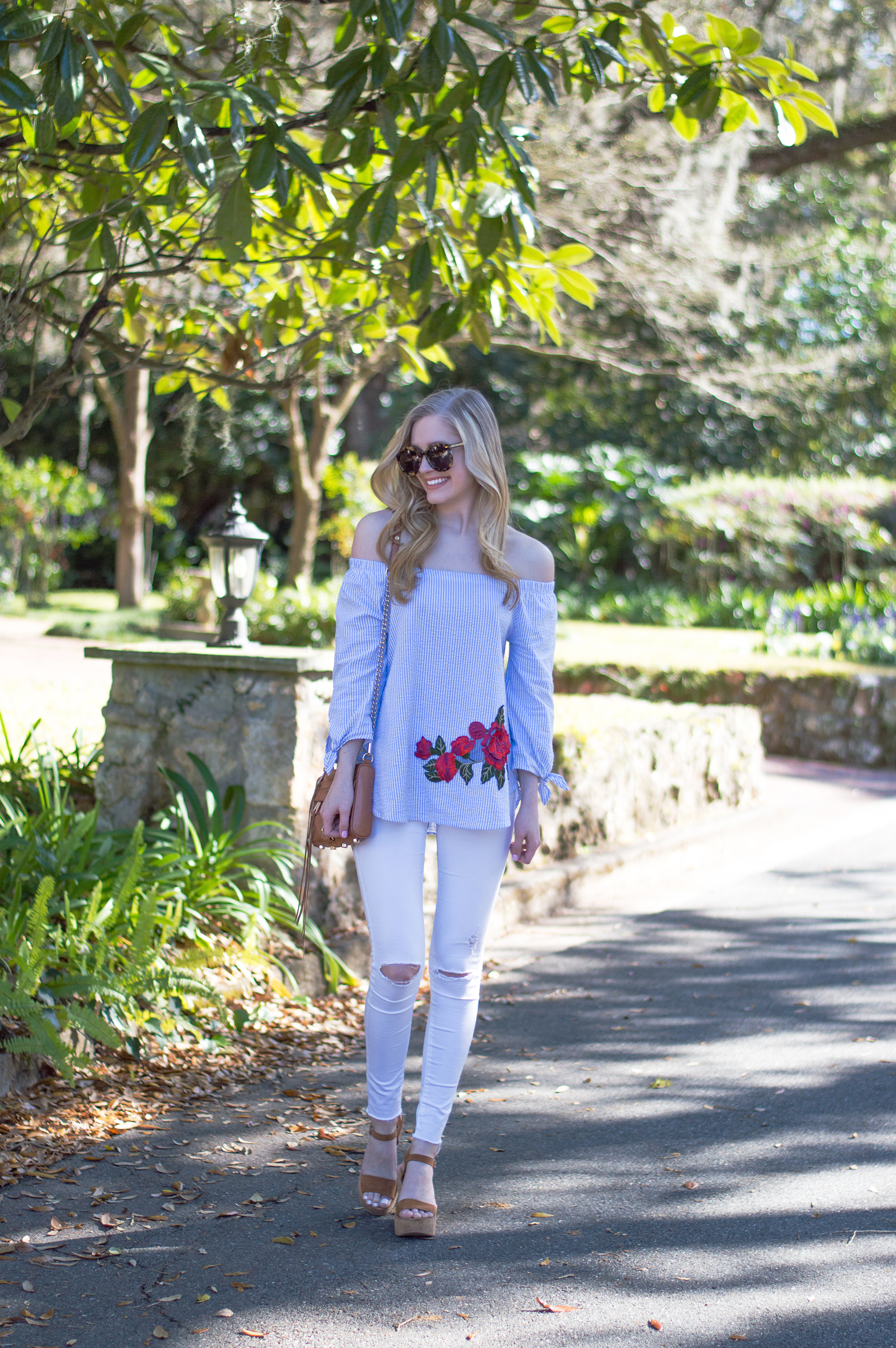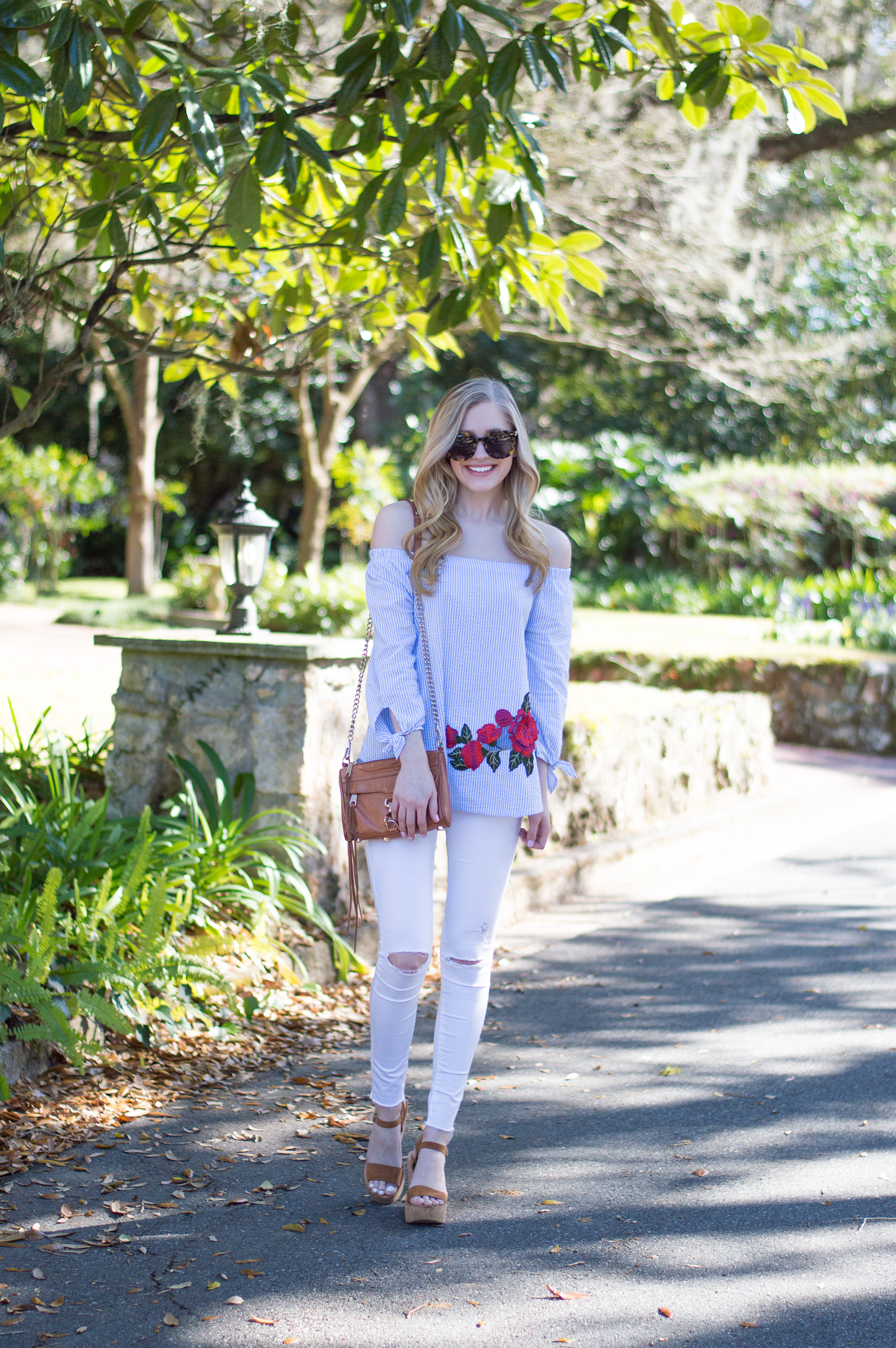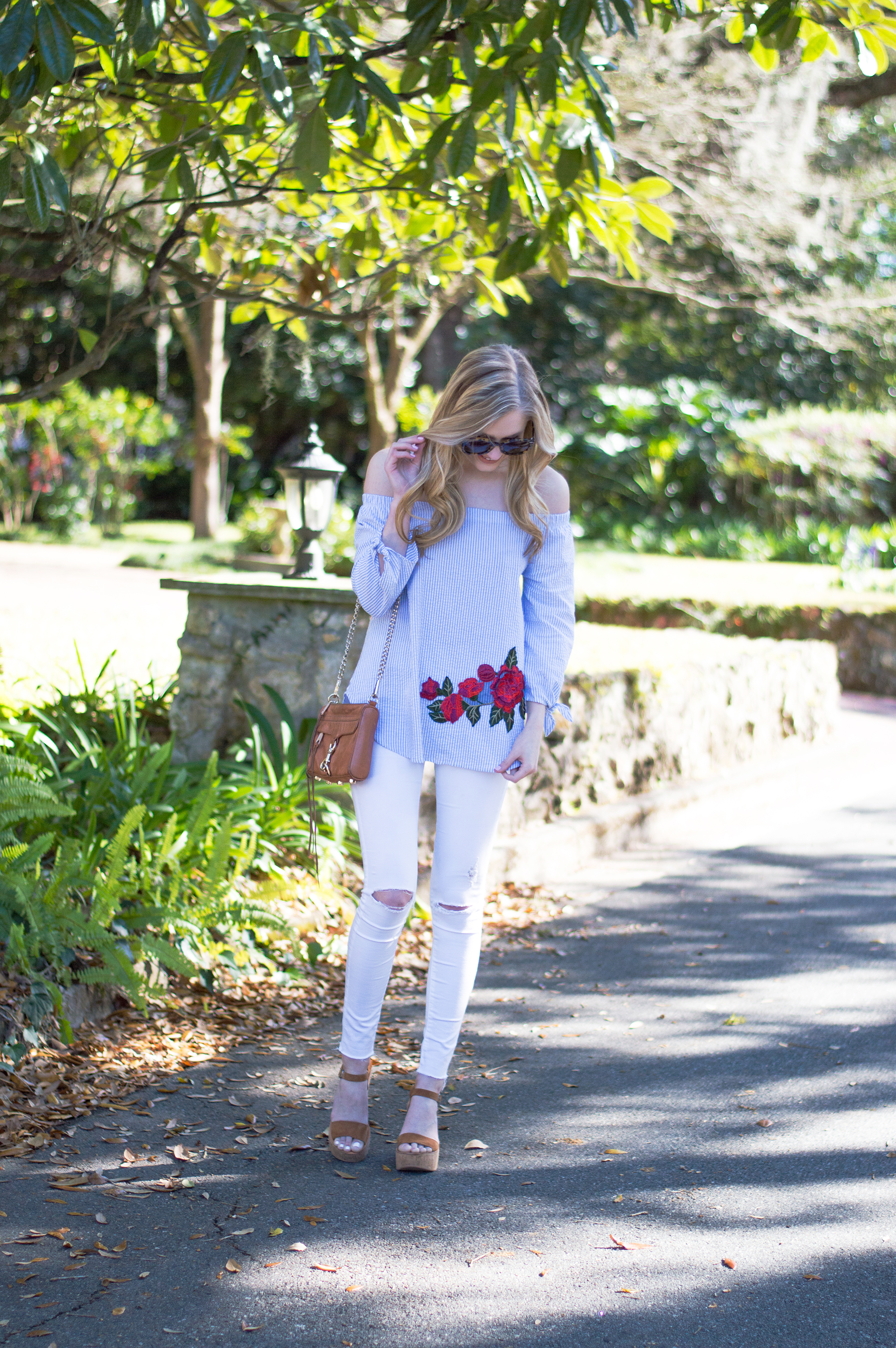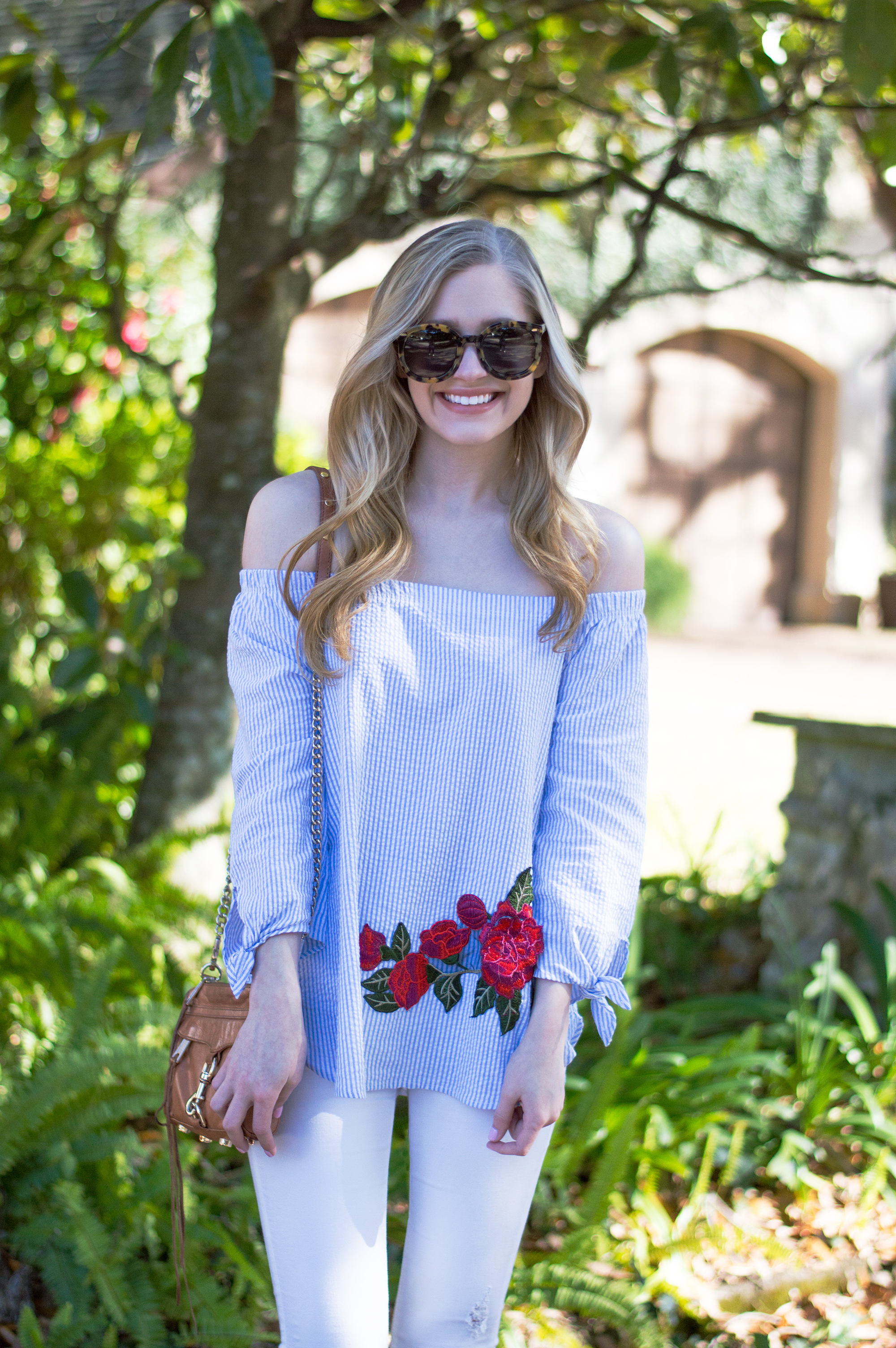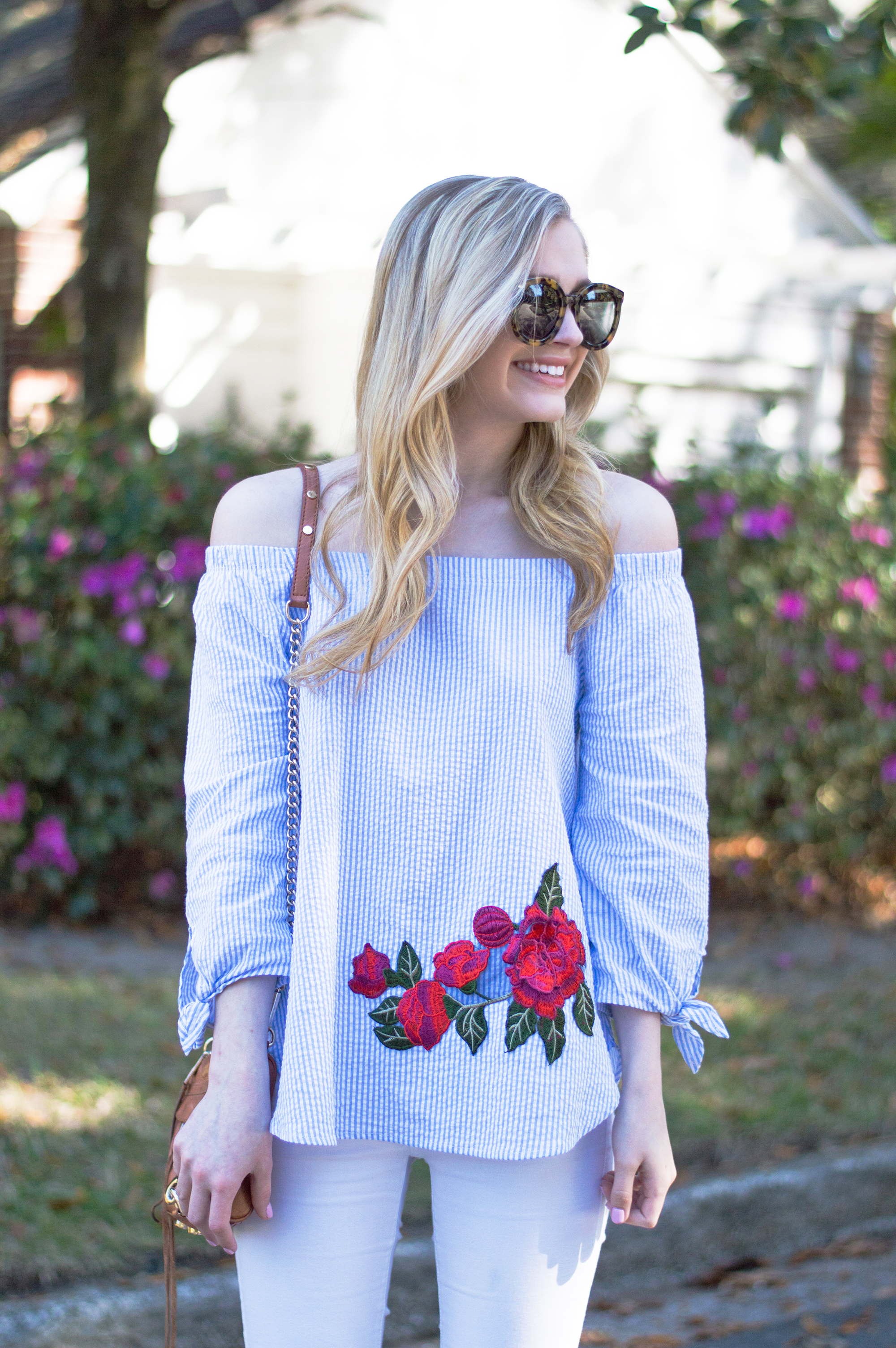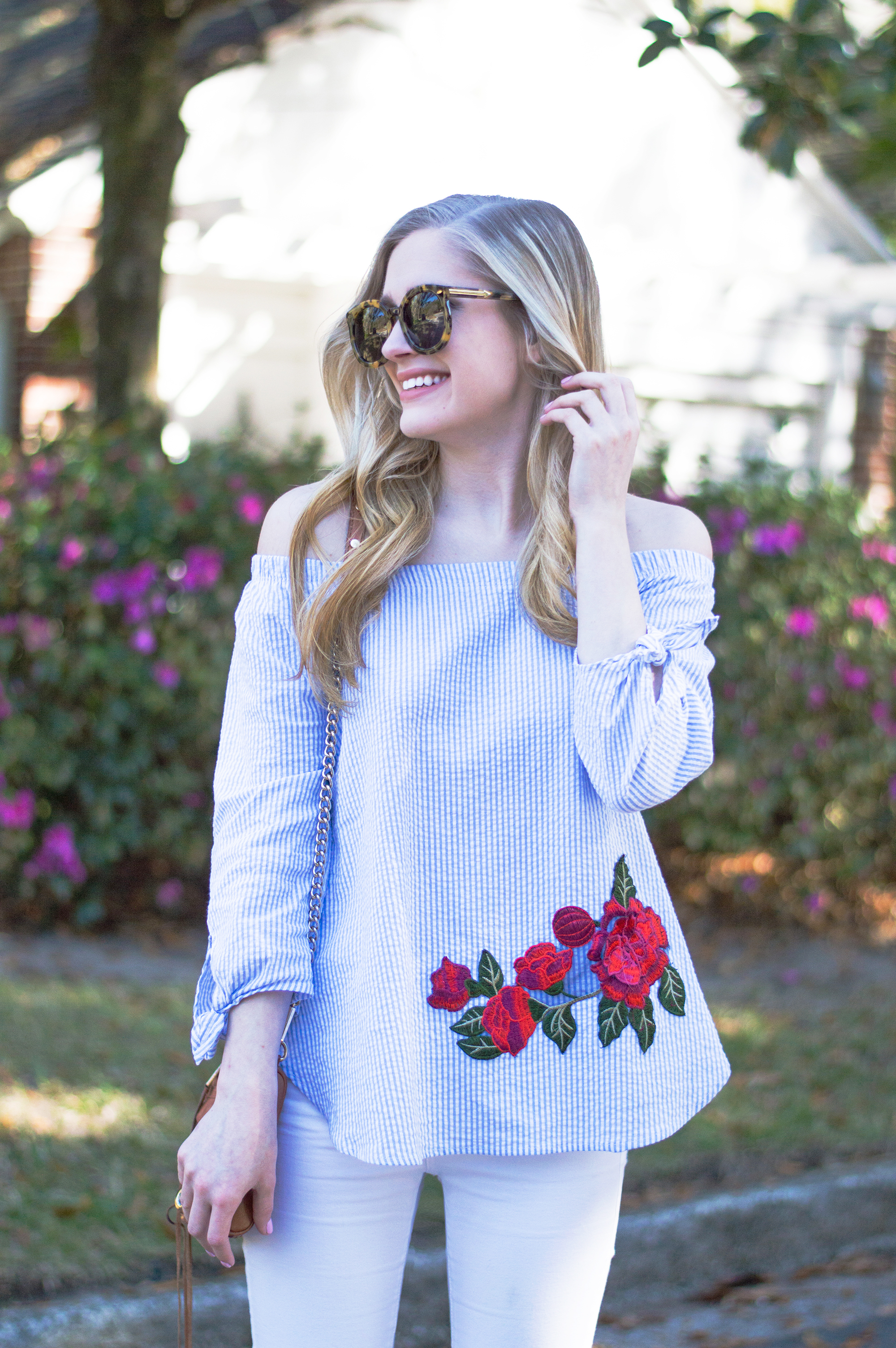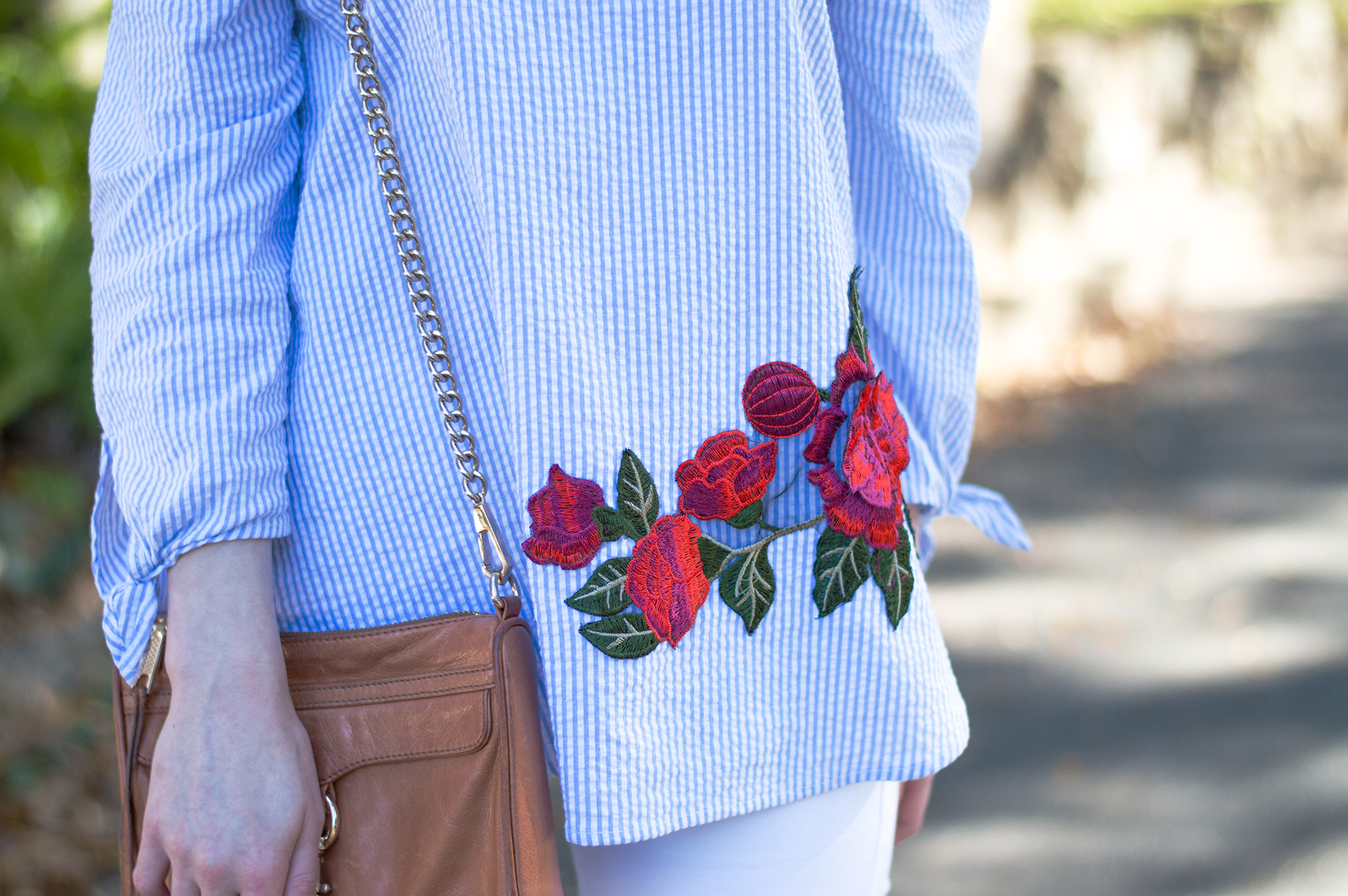 How Cute are These Blue and White Stripes?
I don't know about y'all, but blue, white and embroidery hold a special place in my heart! This top definitely made me feel beautiful on this hot day in Florida. The weather here has been so crazy lately! It's freezing cold one day and burning hot the next! Sometimes I wish I lived in a place like California where the weather stays nice all the time. Other times, I wish I lived somewhere that has seasons—like New York! I've always wanted to move there, but I definitely think I would stand out with my preppy, colorful style! Who knows, maybe I'll live my dream of being a big city girl one day. Ryan and I have always wanted to move somewhere more fun, but we're waiting for the timing to be right!
What I'm Trying to Say is…
There's nothing wrong with having your own style and standing out from the crowd. Actually, it's encouraged. Be yourself, speak your mind, live a little—it can't hurt! Most of all, face your fears and challenge yourself!