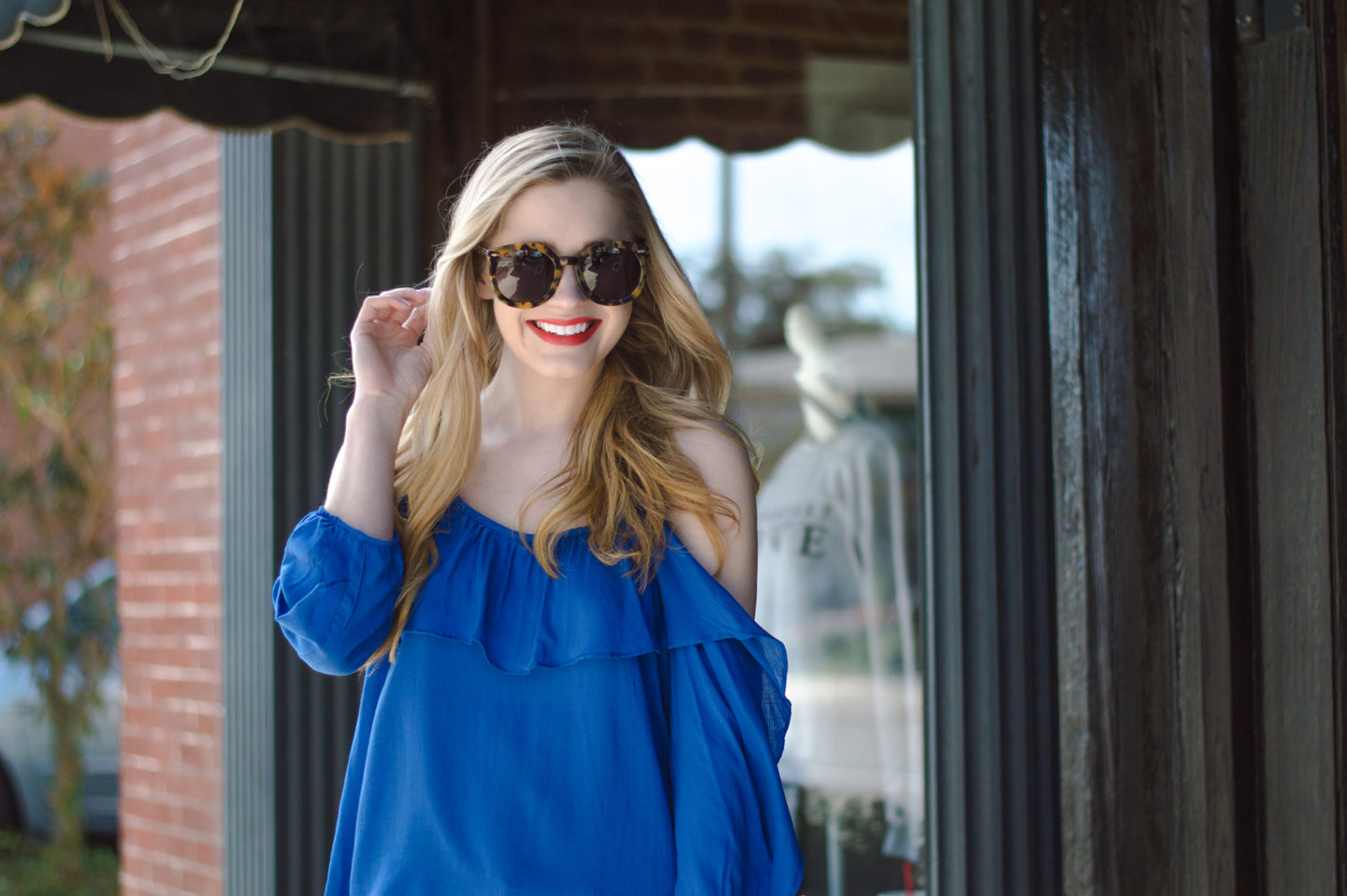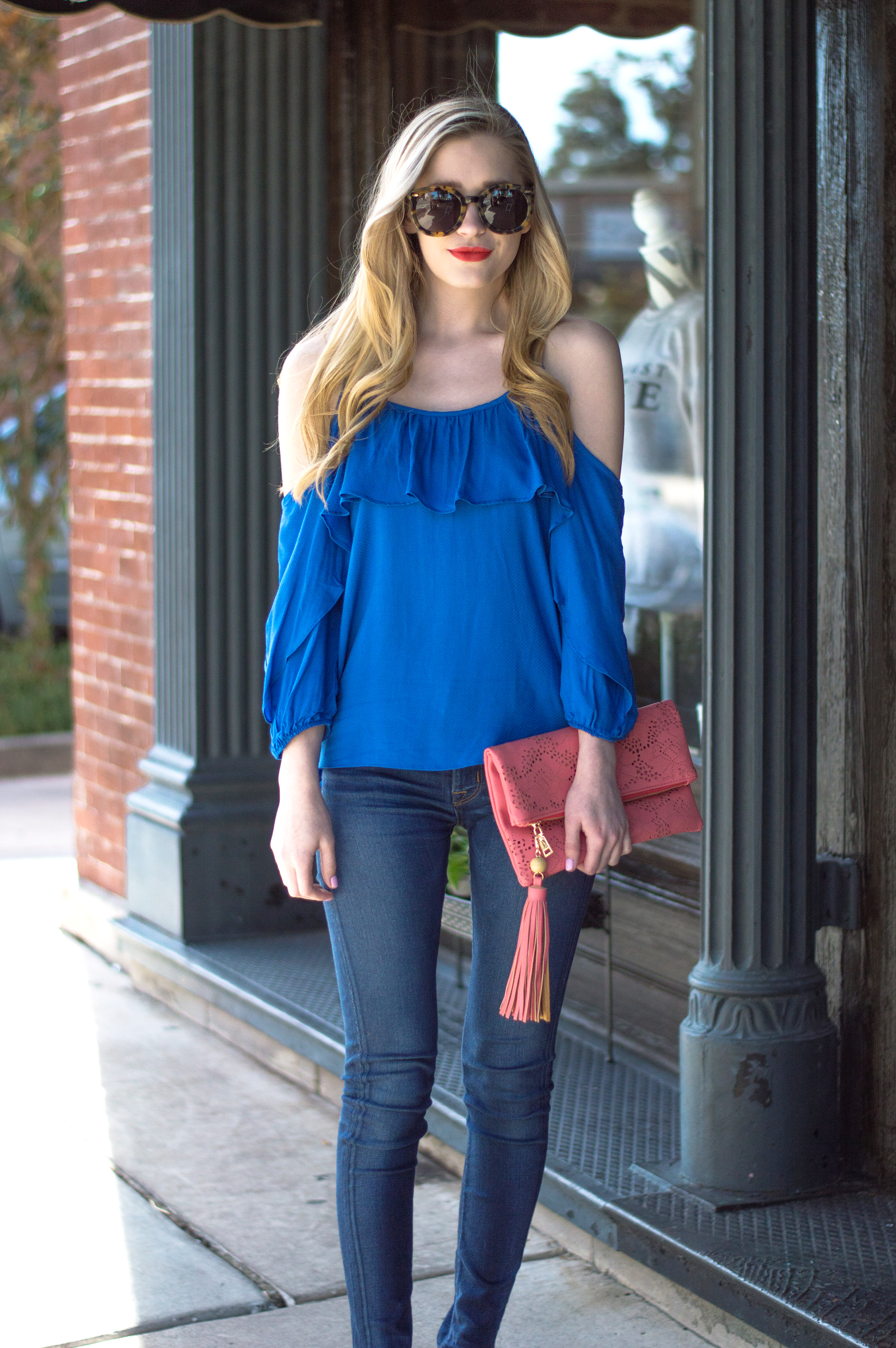 TOP: Brick City Closet (similar & similar) | DENIM: Hudson | CLUTCH: Brick City Closet (I like this & this too!) | WEDGES: Old (similar & similar) | SUNNIES: Karen Walker | LIP: Mac – Lady Danger
Raise your Hand if you're Ready for Spring!
I am! Honestly though, it always feels like summer in Florida. Our Winters consist of maybe 5-7 cold weekends out of the season. It kind of stinks because I love the cold weather. Regardless, it's nice that I'm able to shop for cute transition wear in my hometown. The top I have on is from Brick City Closet, which is only one mile away from my house. How nice is that?! I just love the color of the top—perfect for the spring season. I'm excited to see what other new trends will be popping up this year!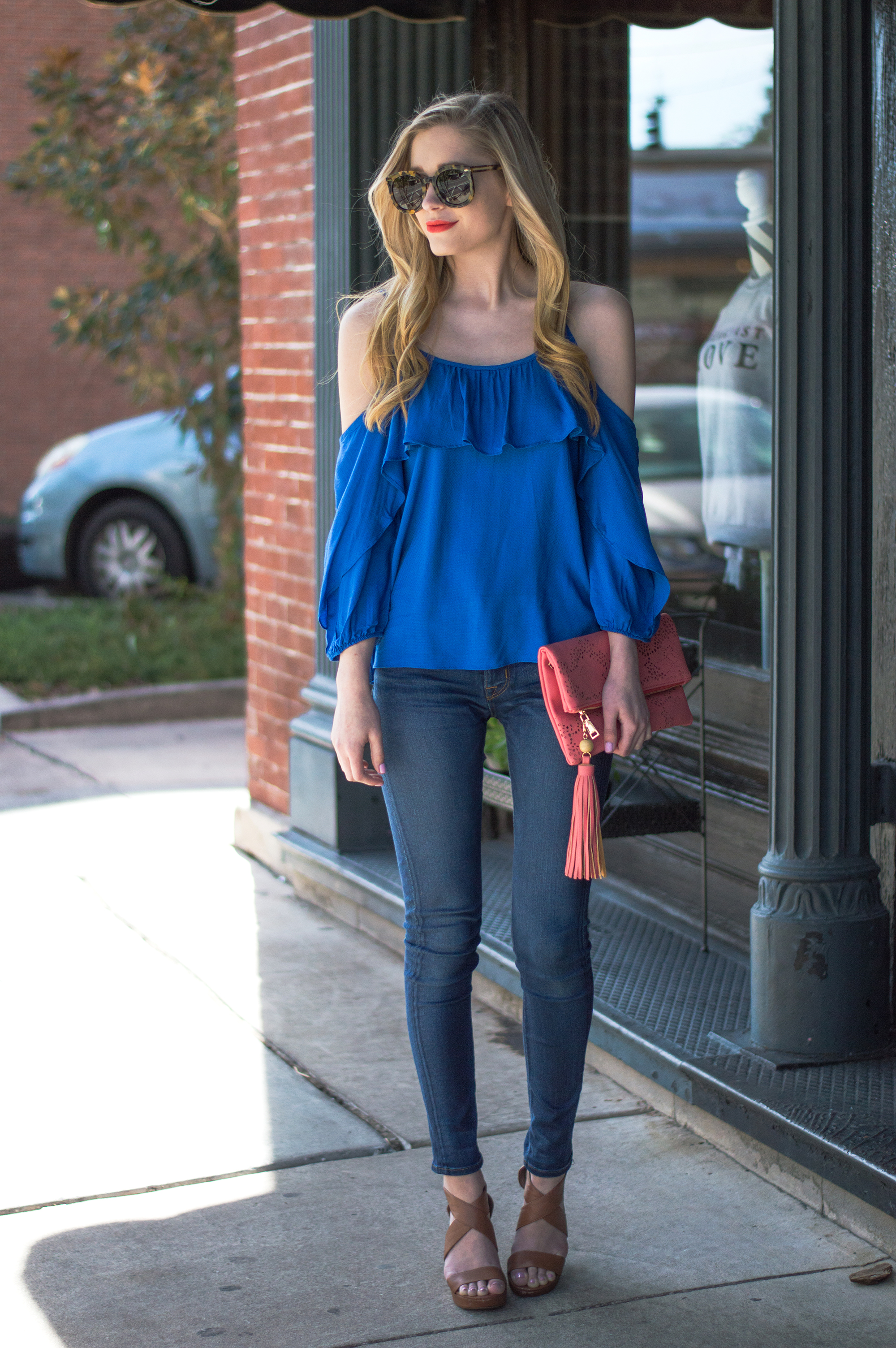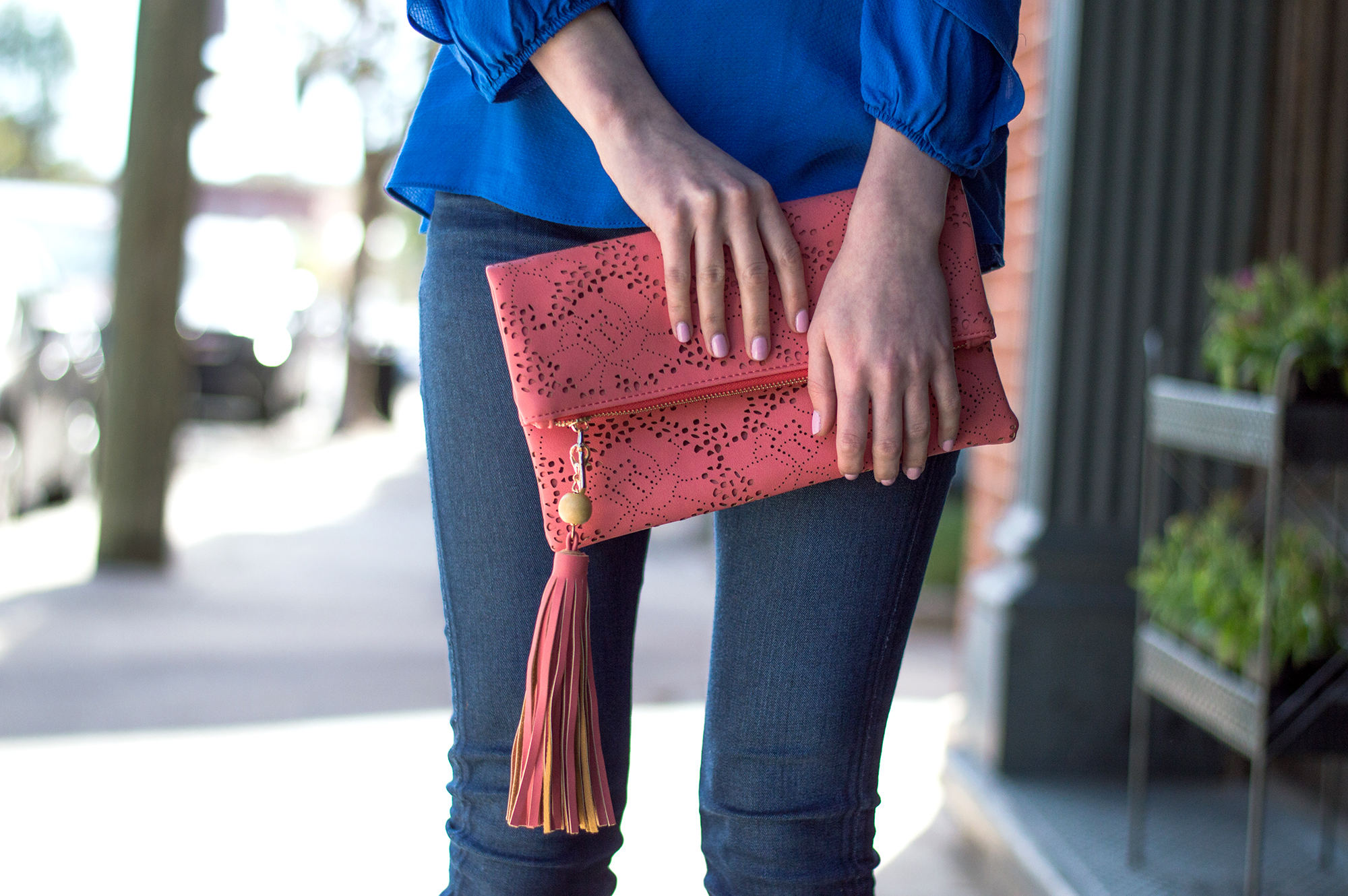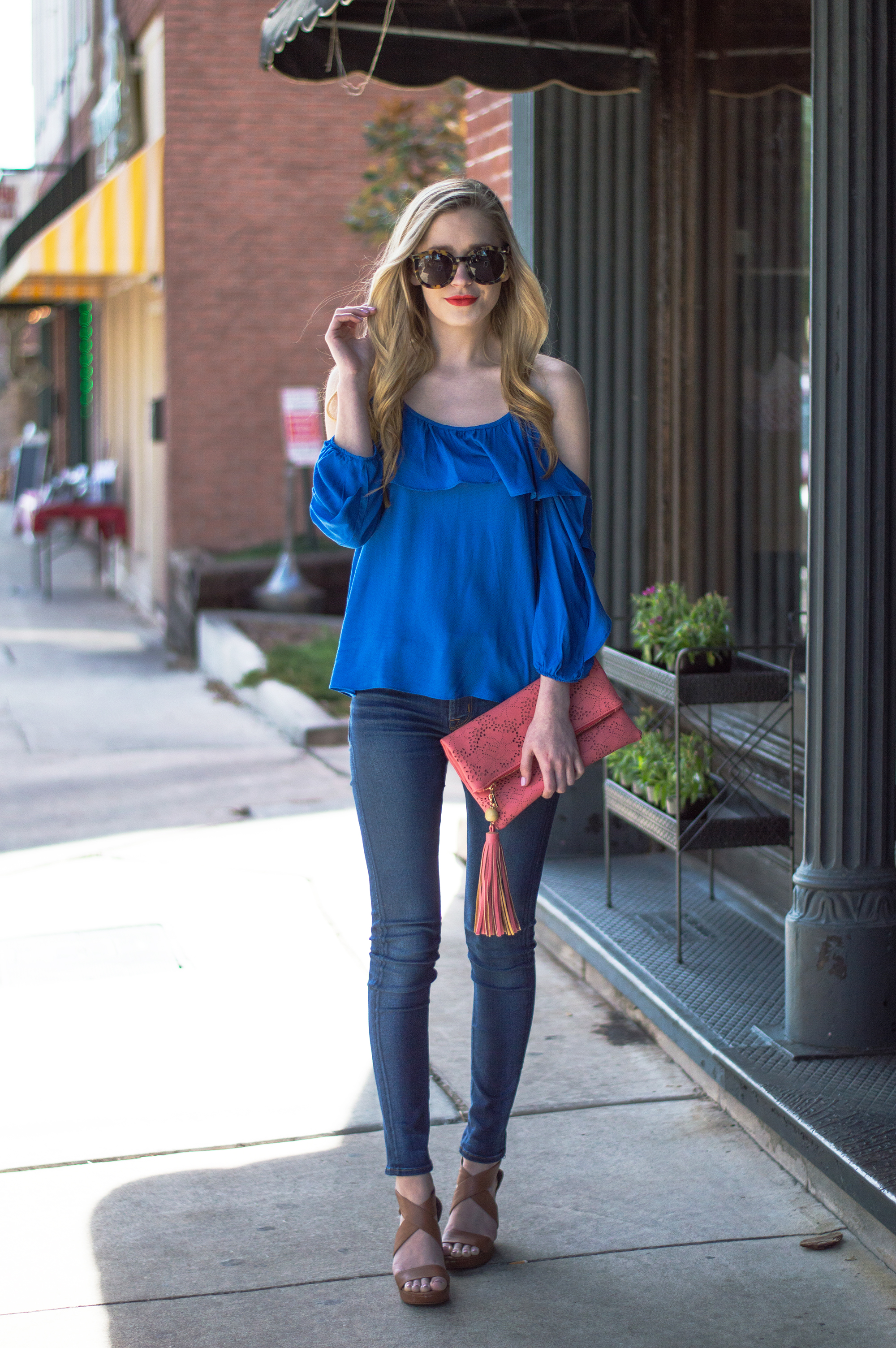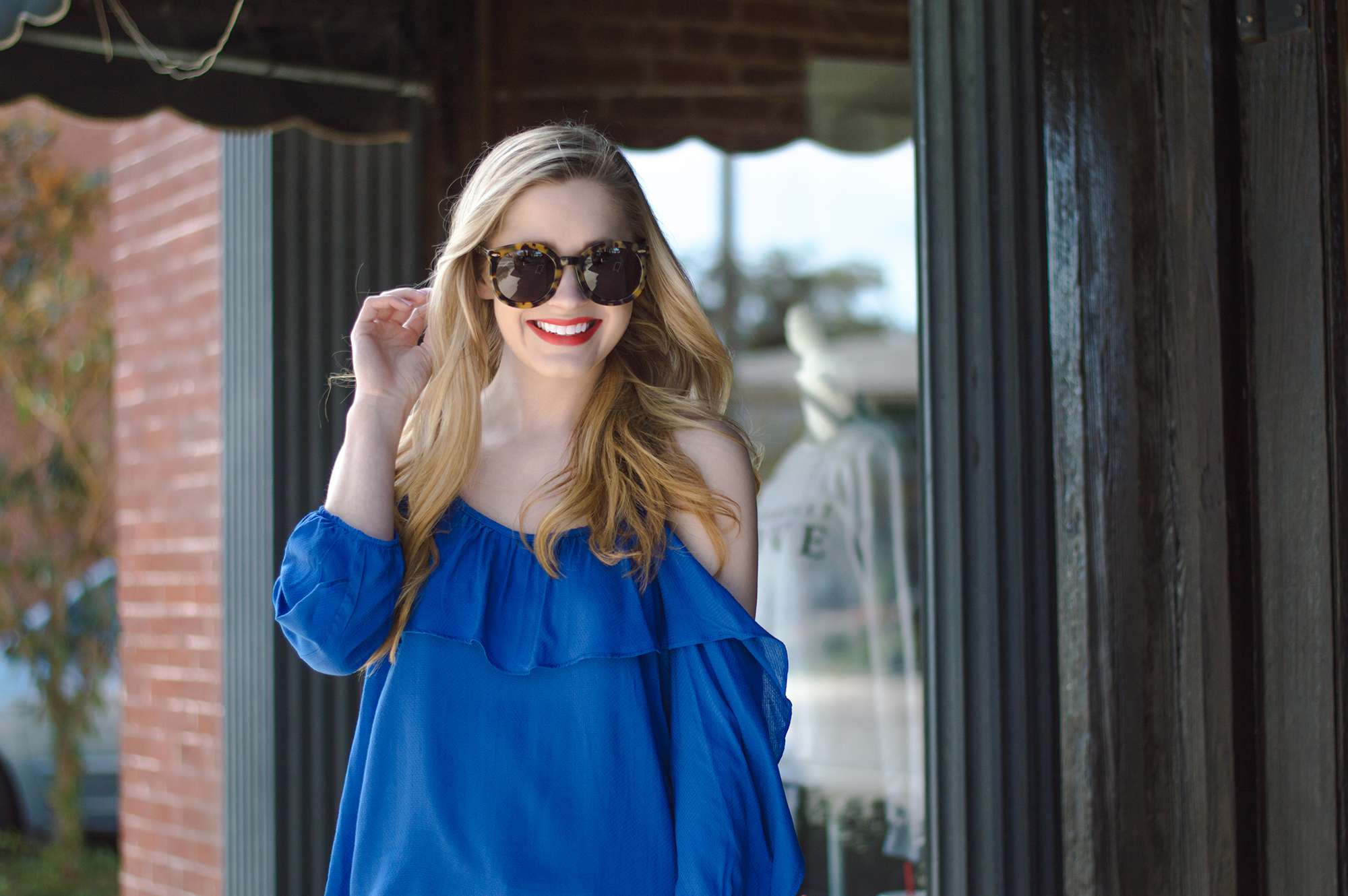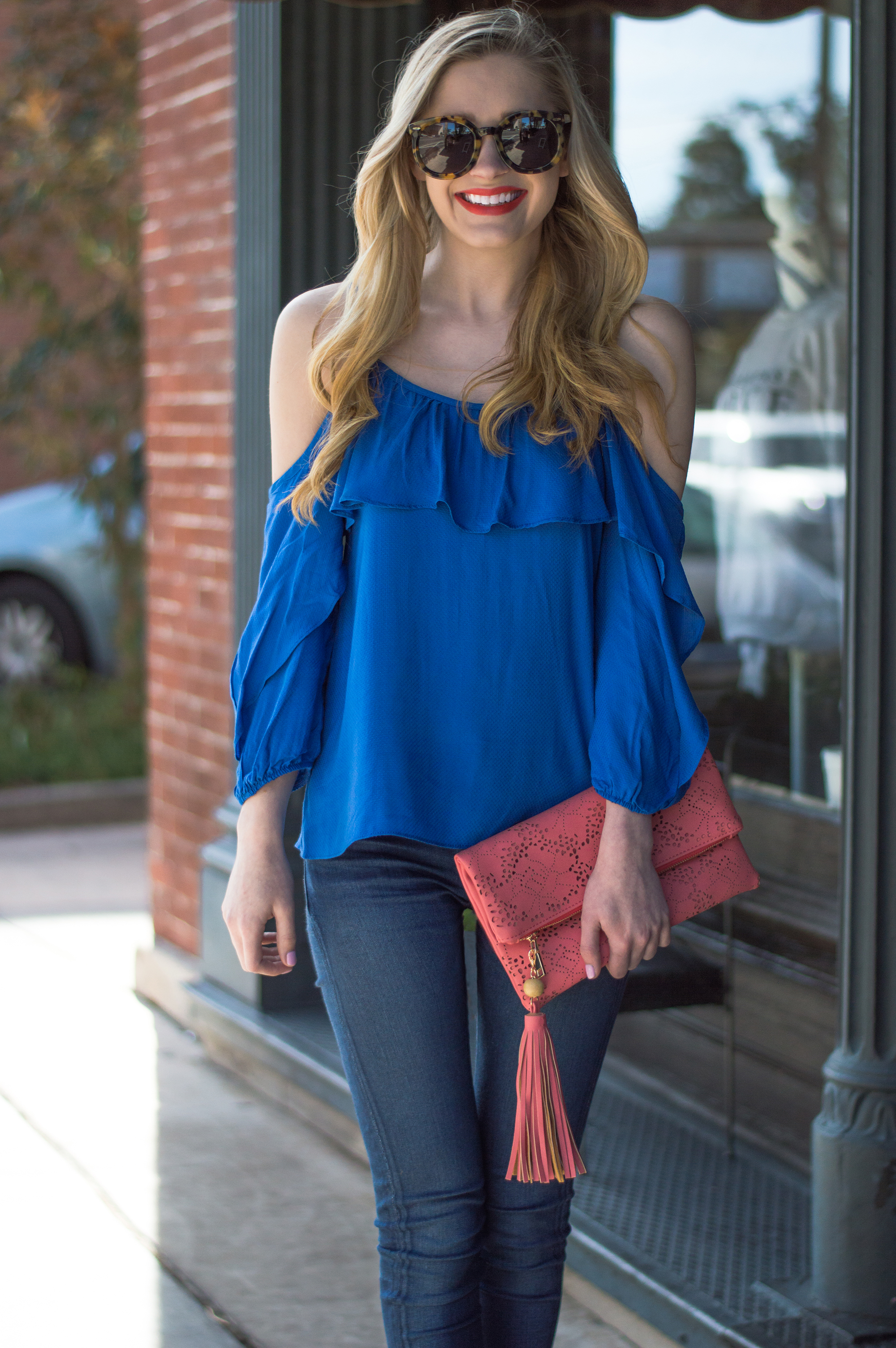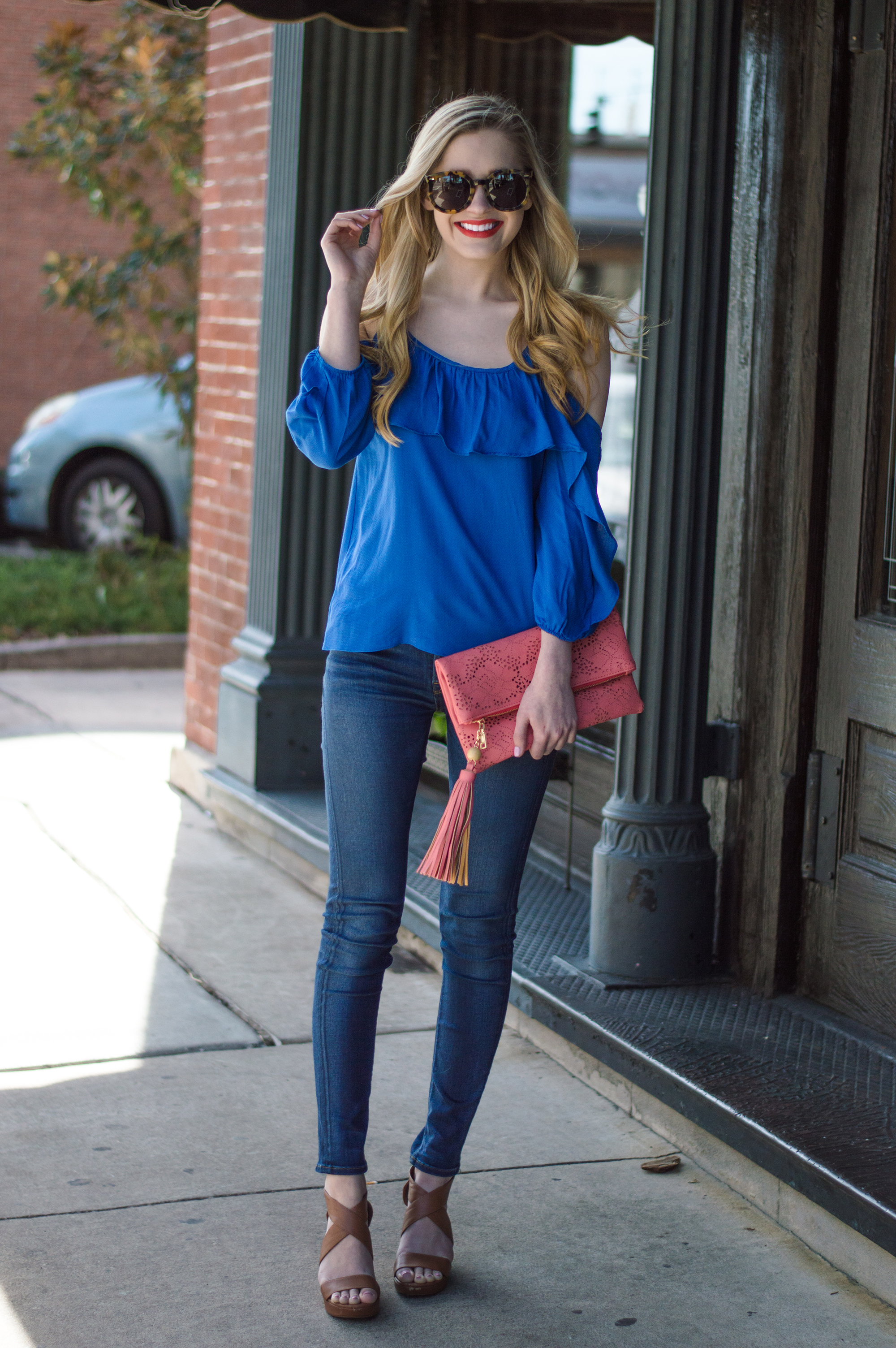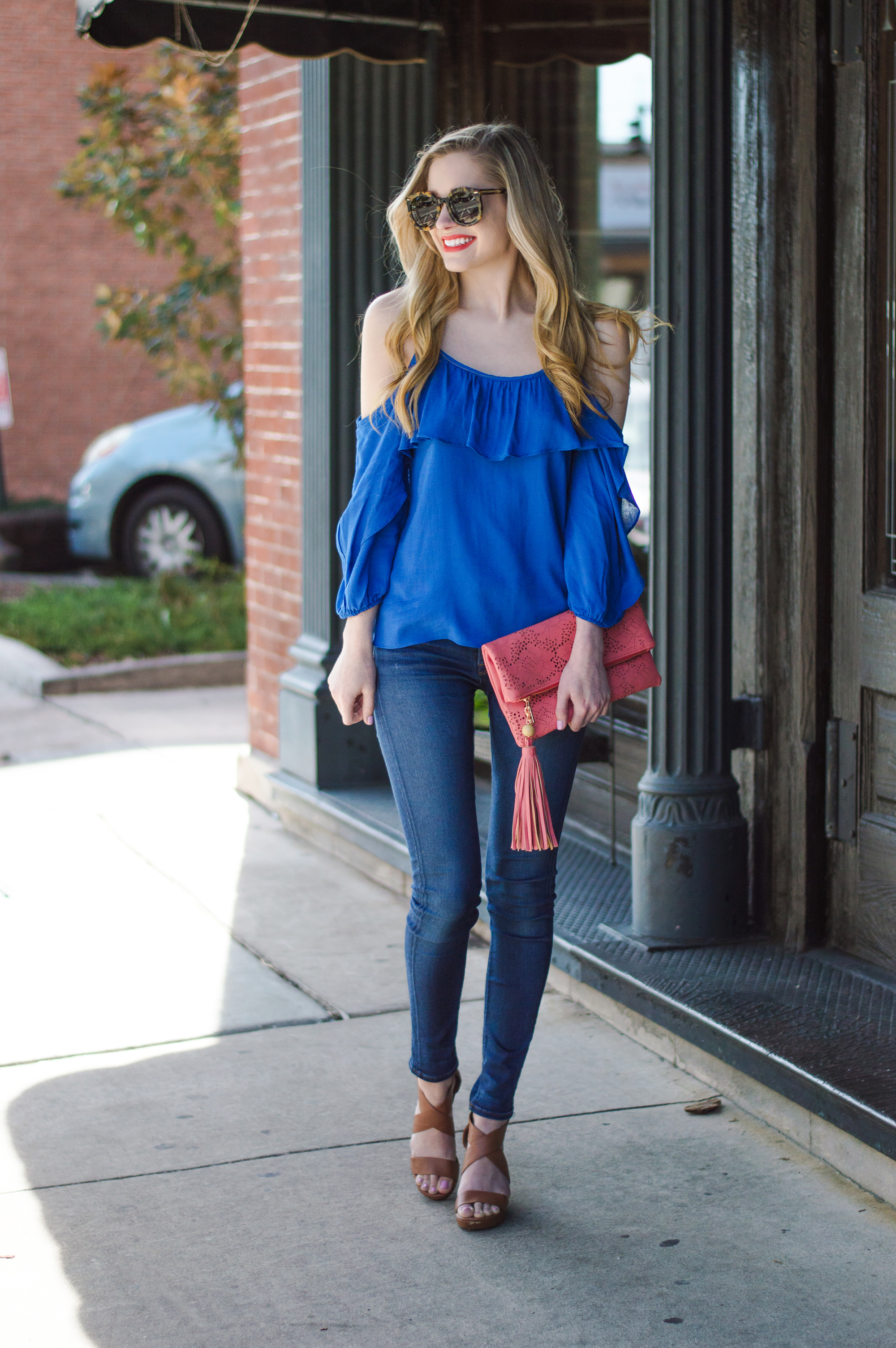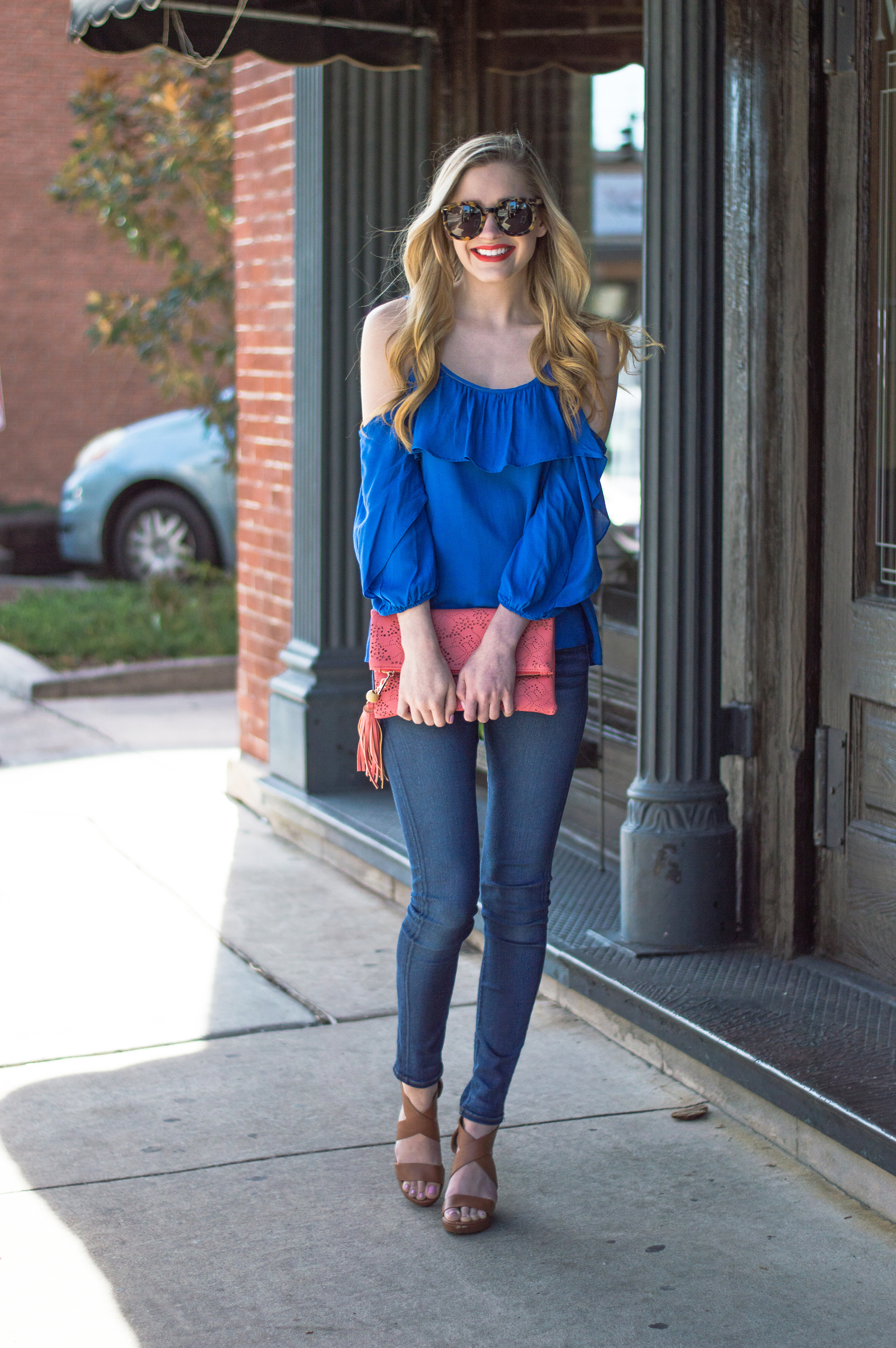 Let's Talk About this Clutch
How amazing is it?! The leather is so soft, the eyelet is beautifully detailed and it even has a chain so you can wear it as a cross body if you want to! Plus, the tassel is super cute. It's the perfect spring clutch to add to your accessories collection. Did I mention it's only $40!? What a bargain for something so nice and versatile! It's a must-need!
Finally, Something Blue!
Yesterday was such a fun day! We had a wedding shower for my brother and his fiancé. It was absolutely beautiful and it was so fun to spend time with friends and family. Their wedding is coming up in just a month and I couldn't be more excited for them. What will I wear?! I have absolutely no idea. I have my eye on a few dresses, but it's hard to pick just one! Does anyone else ever have these types of problems? Anyway, I'm adding a few photos from yesterday below. I can't help myself. Sorry for so many pictures!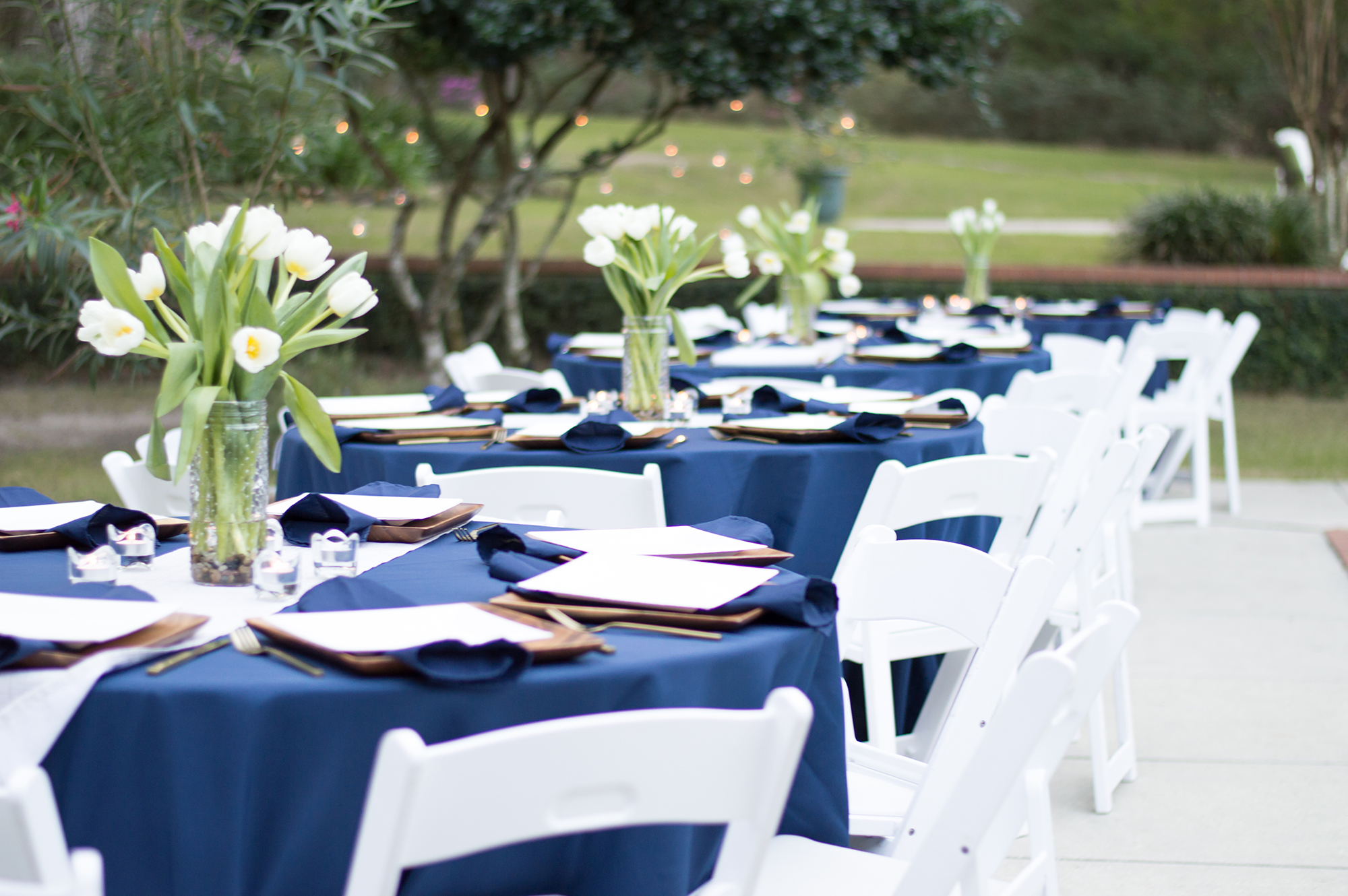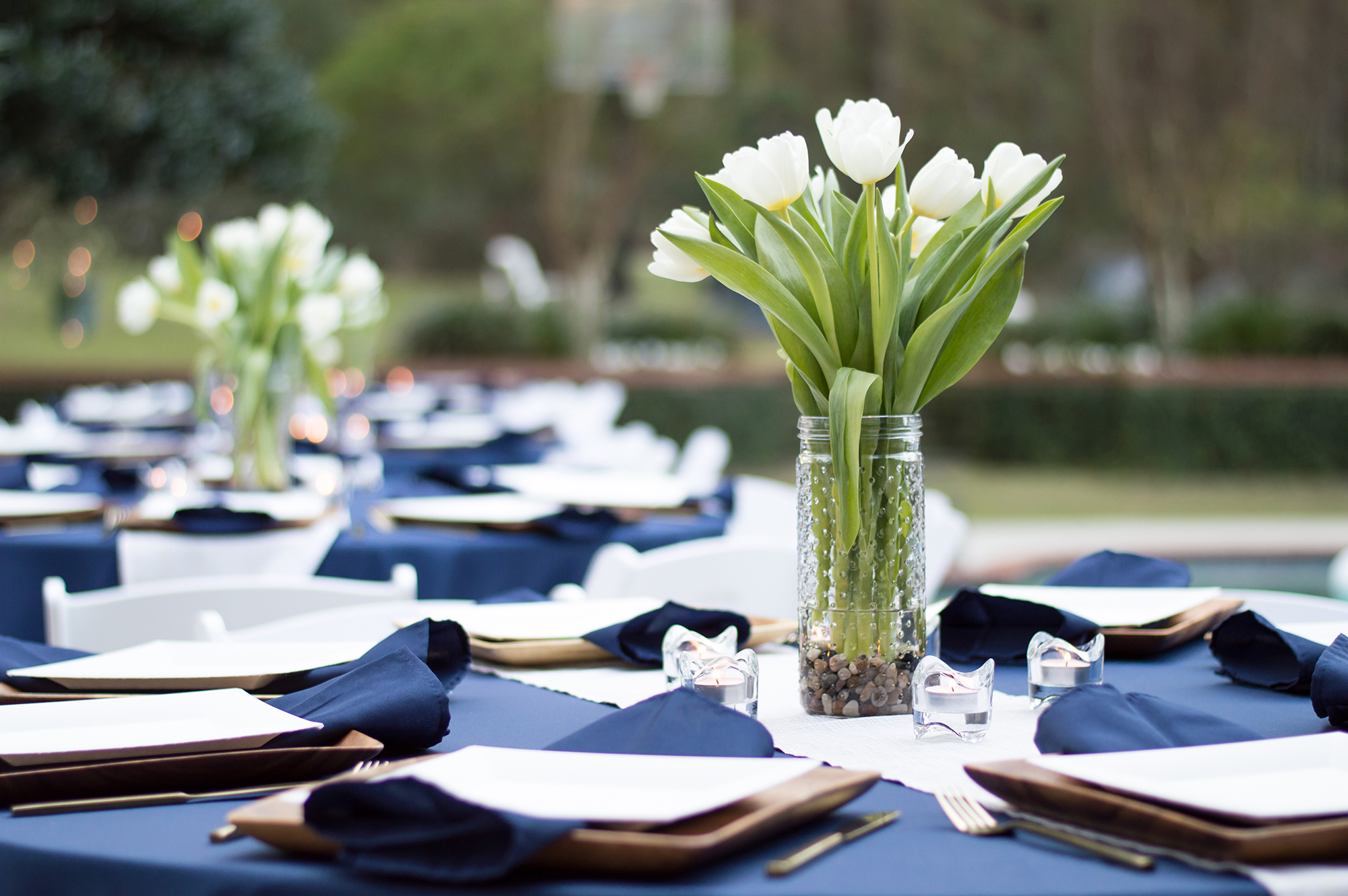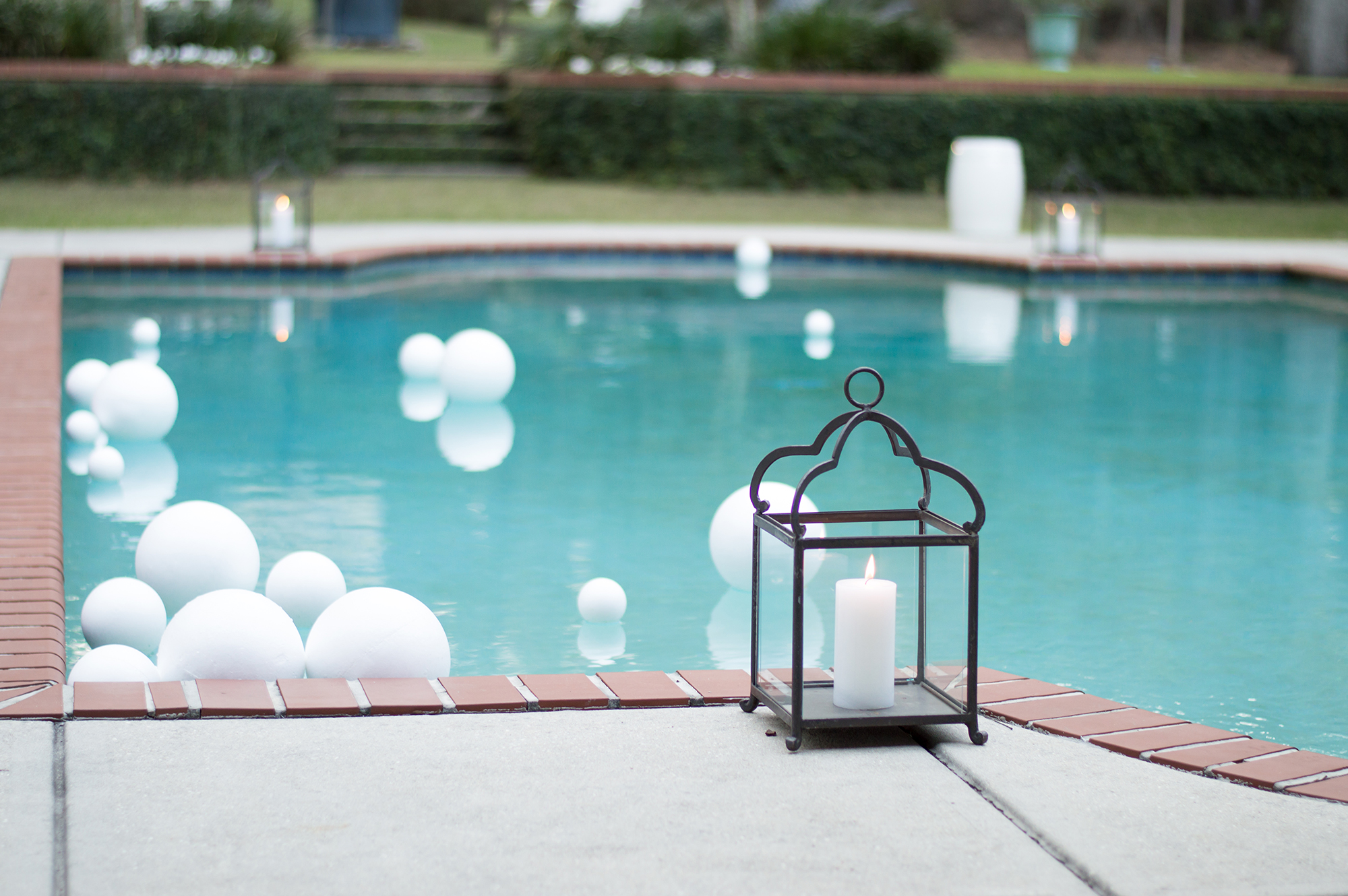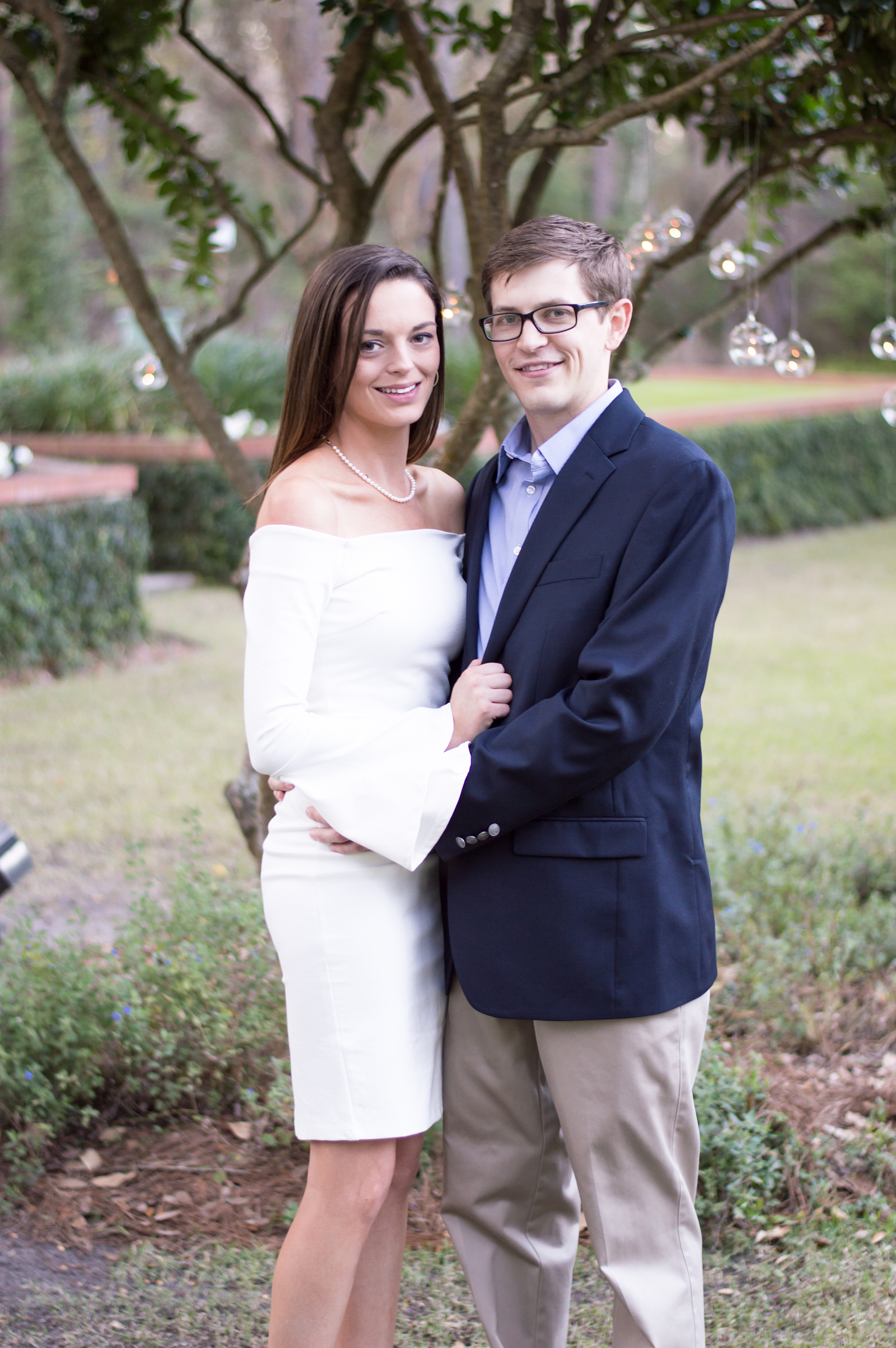 My brother, Scott, and his beautiful fiancé, Erin.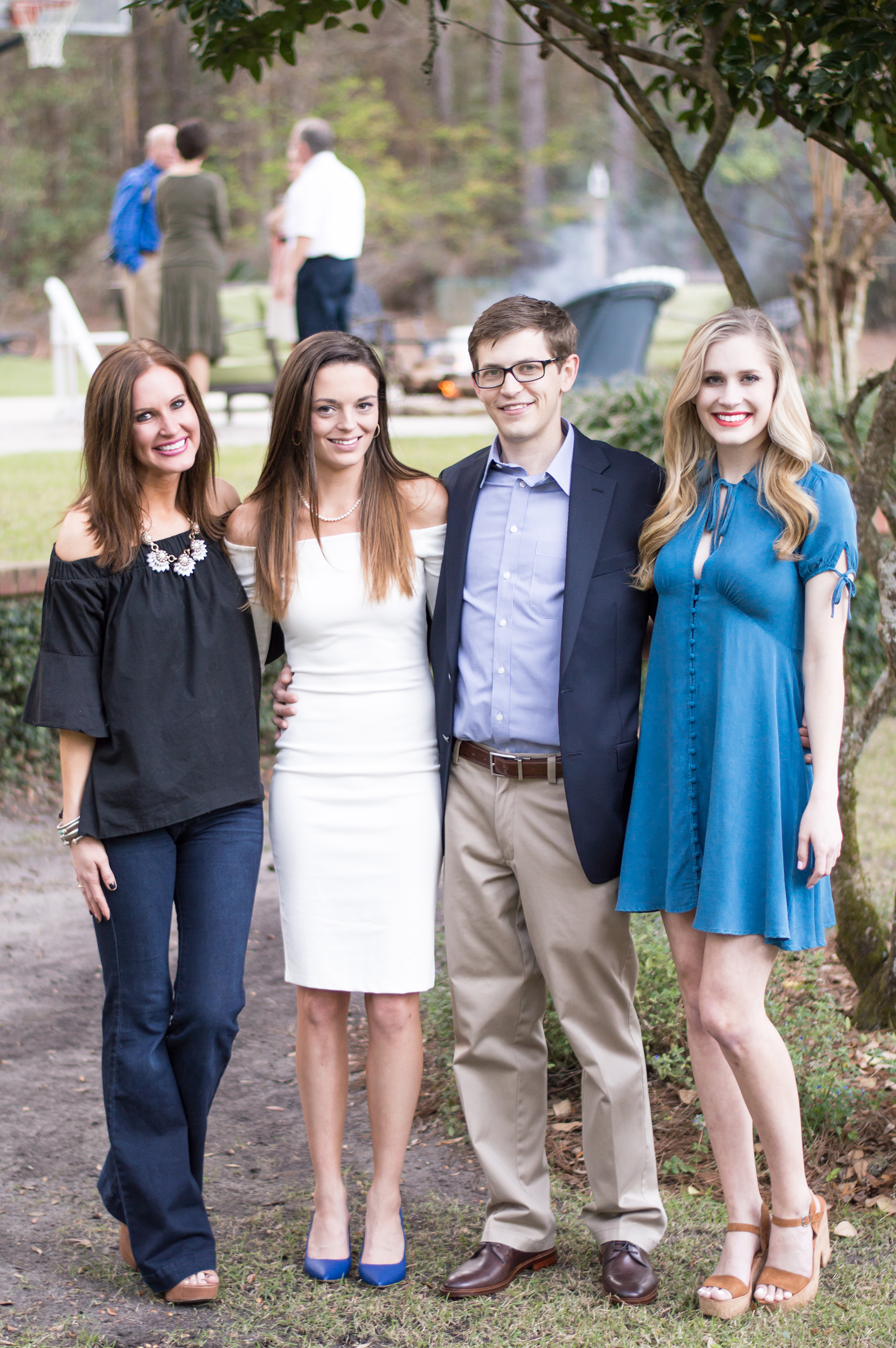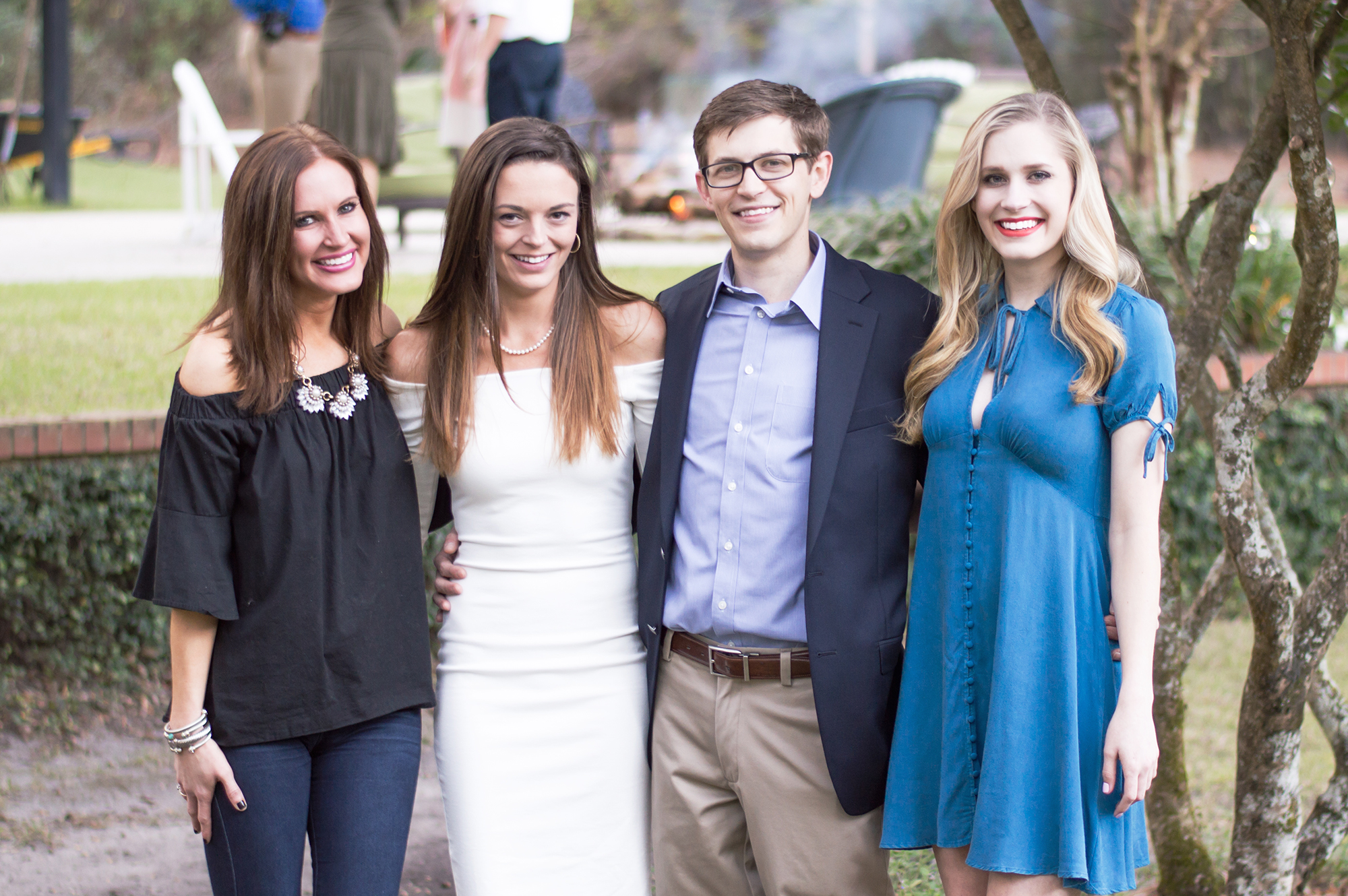 From left to right: My sister Laura, Erin, Scott and Me! It's been a while since we've all taken a photo together, so we were smiling big! Anyway, I hope everyone's enjoying their Sunday!