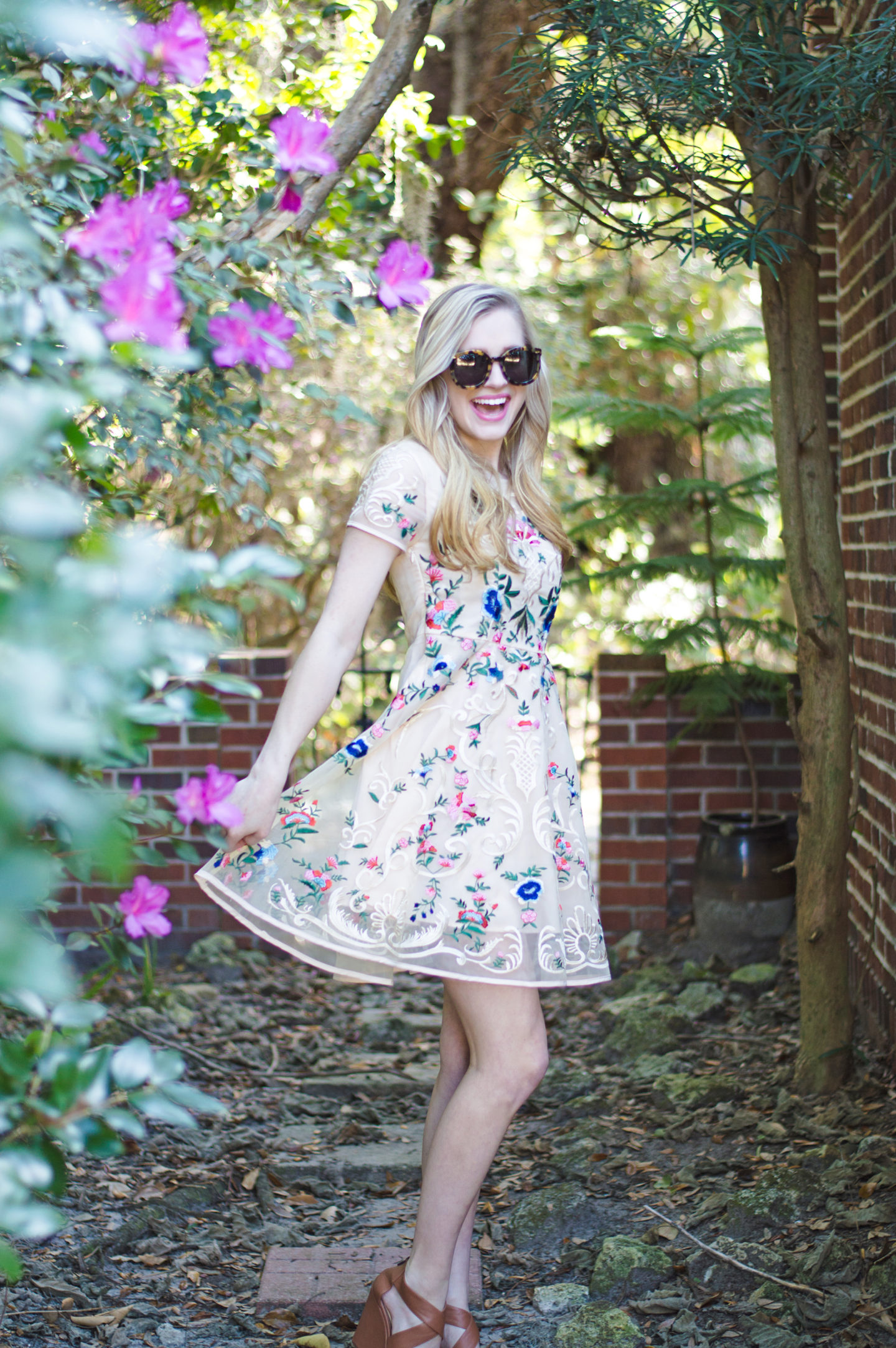 DRESS: Chicwish (I like this and this too!) | WEDGES: Jessica Simpson | SUNGLASSES: Karen Walker | LIP: Mac
So Many Events, so Little Time…to Shop
I don't know about y'all, but when it comes to picking out the perfect dress to wear to an event—I am so picky. My brother is getting married in March and I have to find something to wear to the wedding shower, the rehearsal dinner and the actual wedding. I've already searched through over 5,000 dresses on all of my favorite websites. I found a few that I loved, but of course those ones are way too expensive. So, that brings me to Chicwish.
Chicwish never ceases to amaze me. They have a wide variety of dress styles, but they are all classics! Would you believe me if I told you that the dress I'm wearing is less than $100? Well, it is! It's actually $67, and they are currently running a sale for Valentine's Day where you can get an extra 20% off with the code, VAL20. The discount will only last until February 10th, so use it while you still can!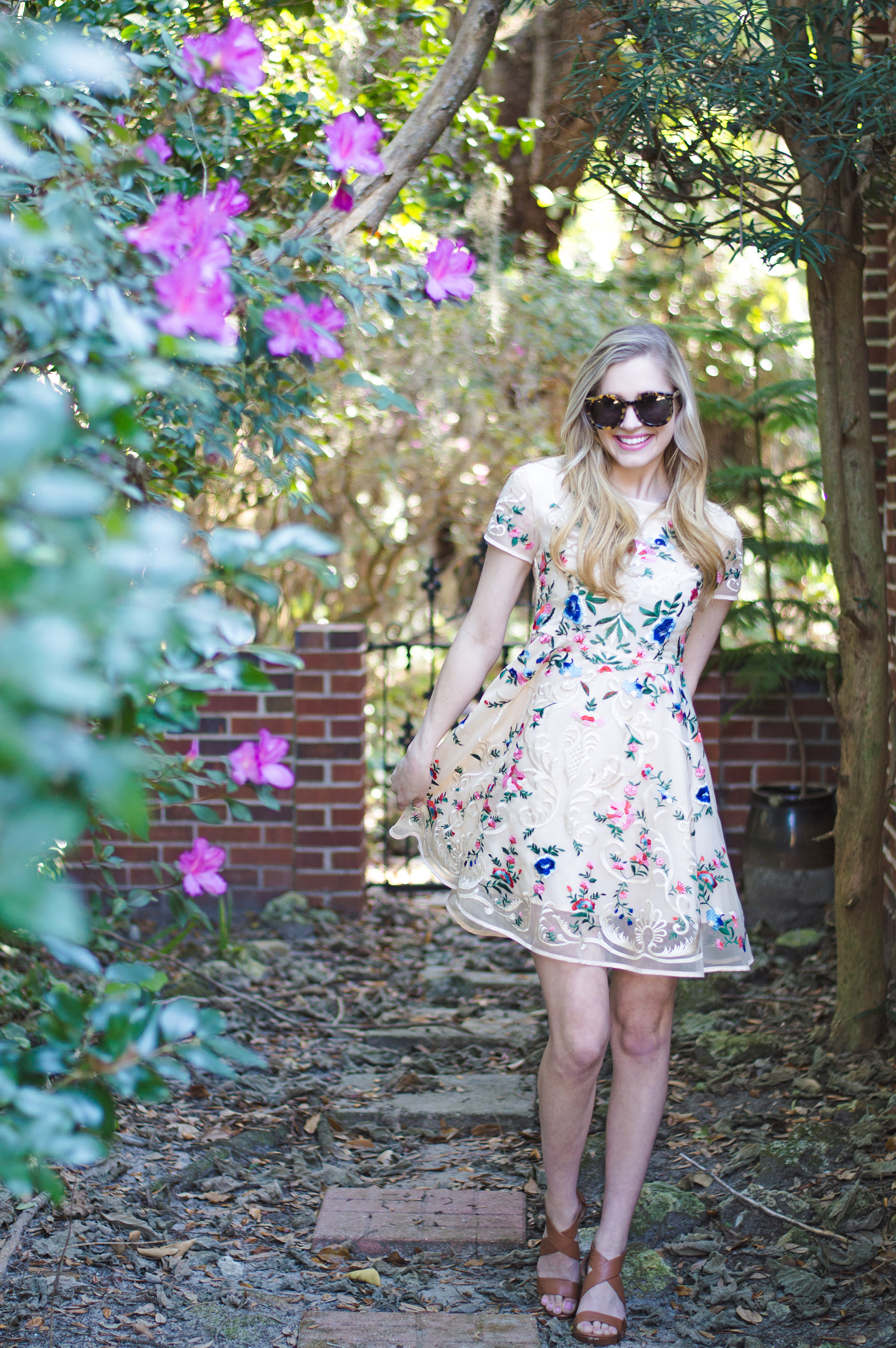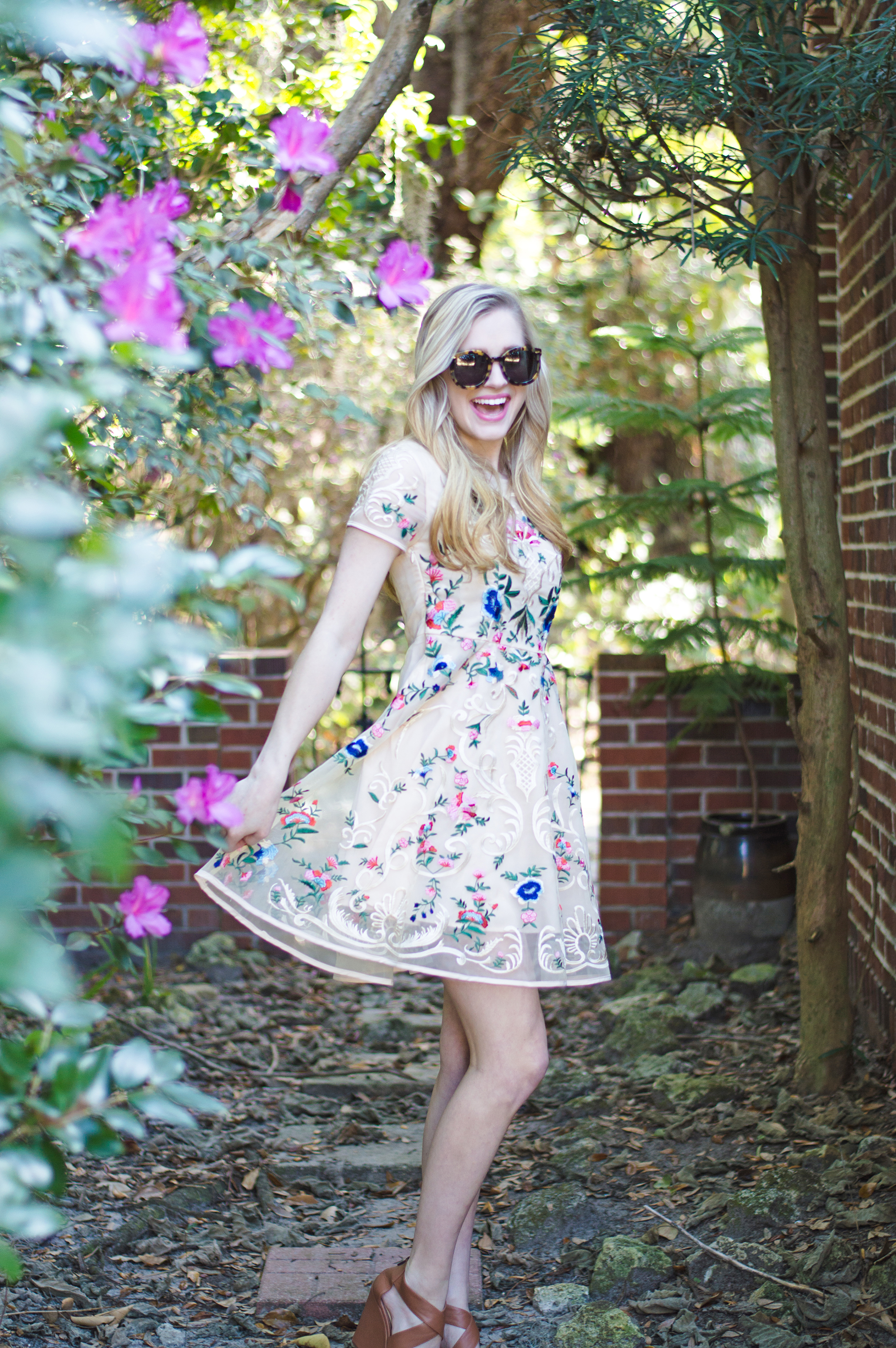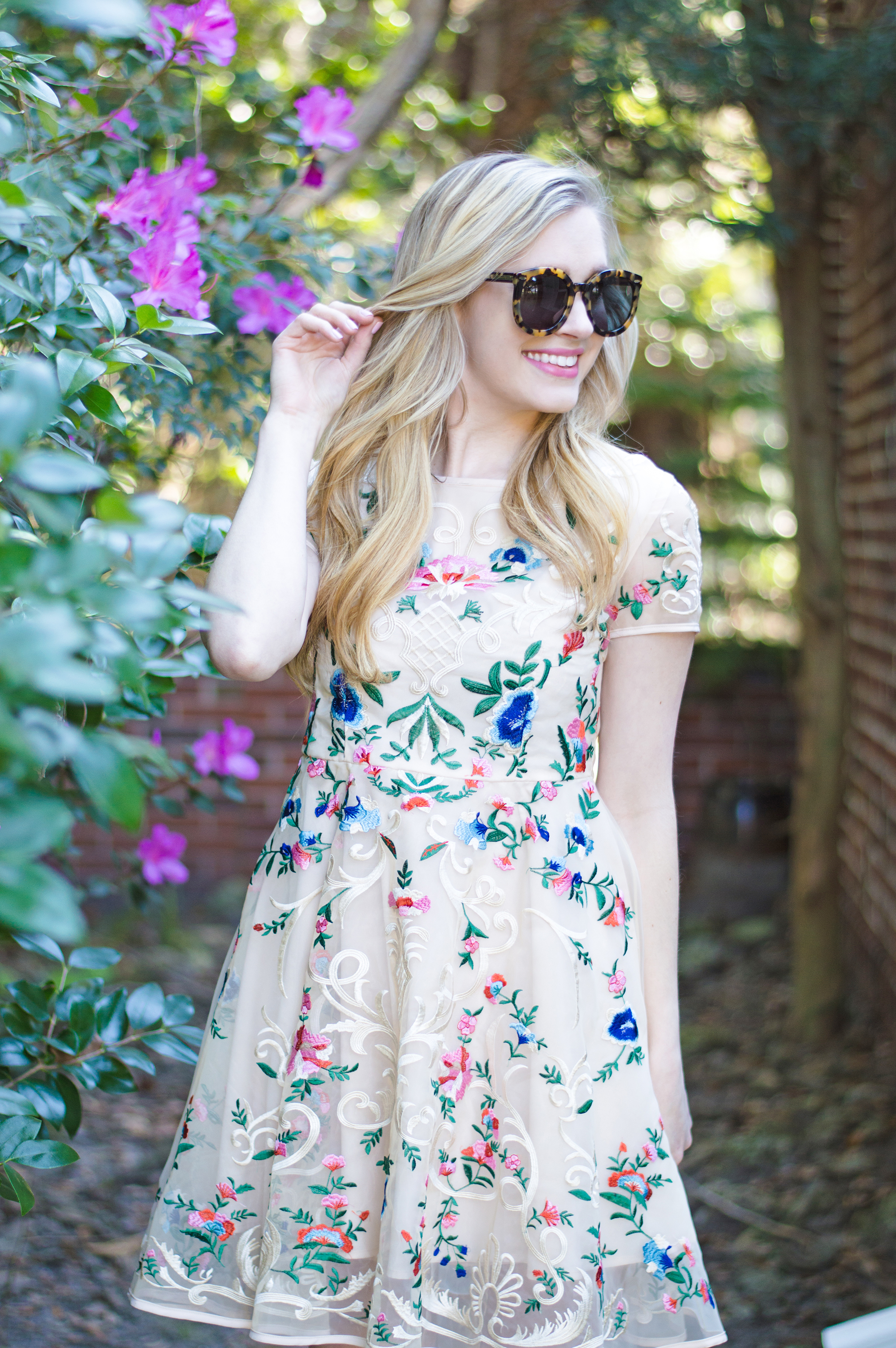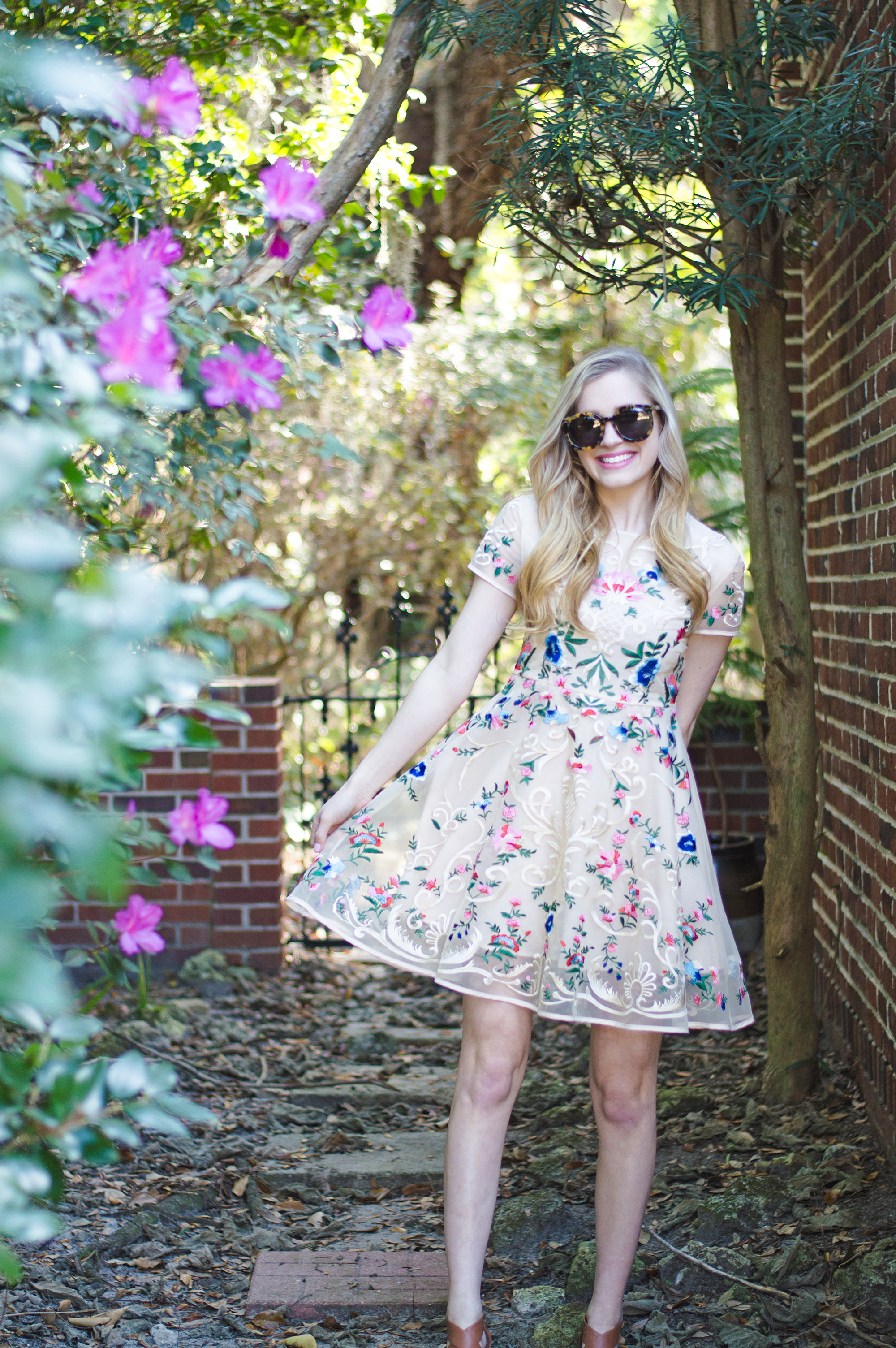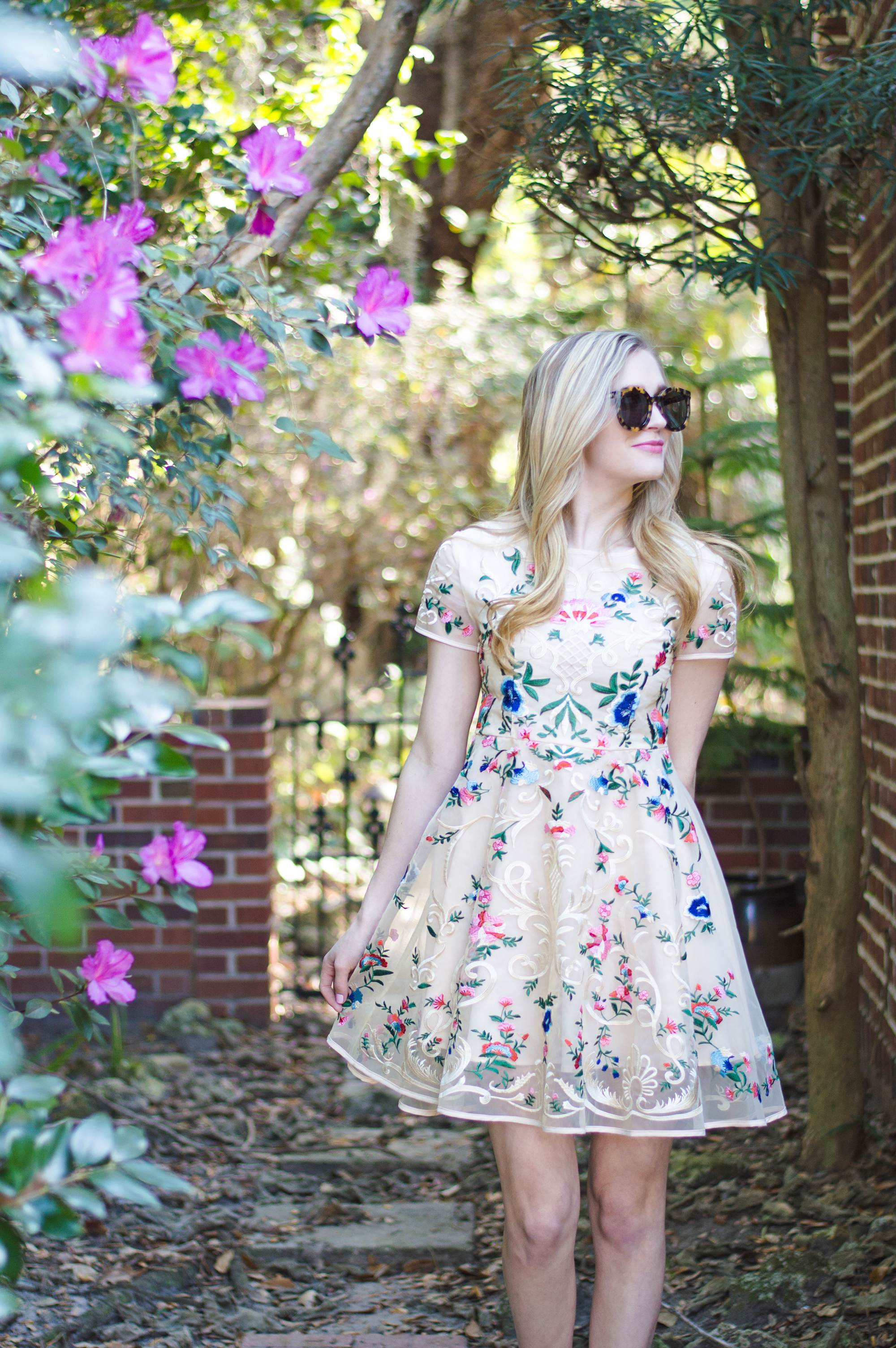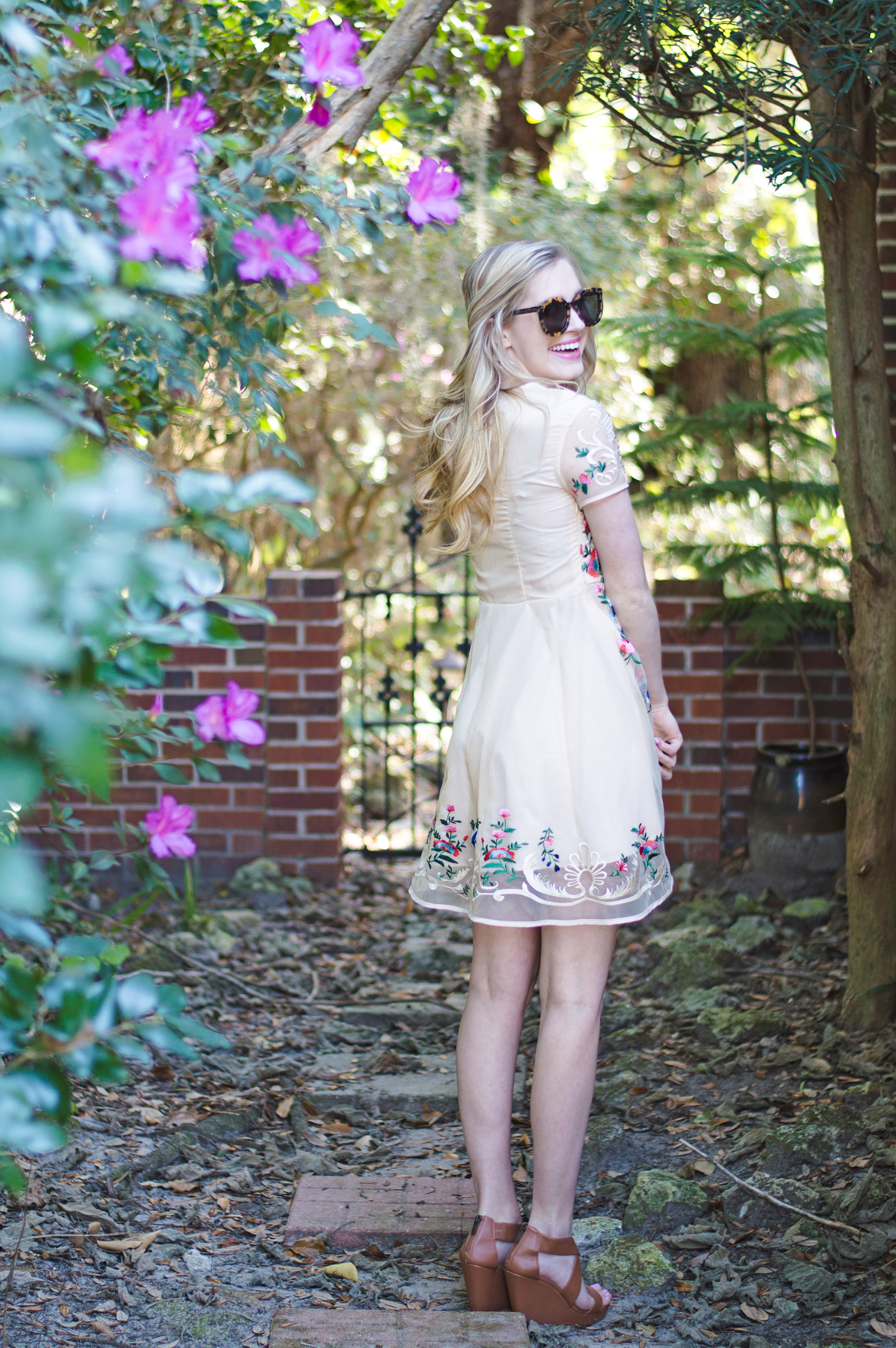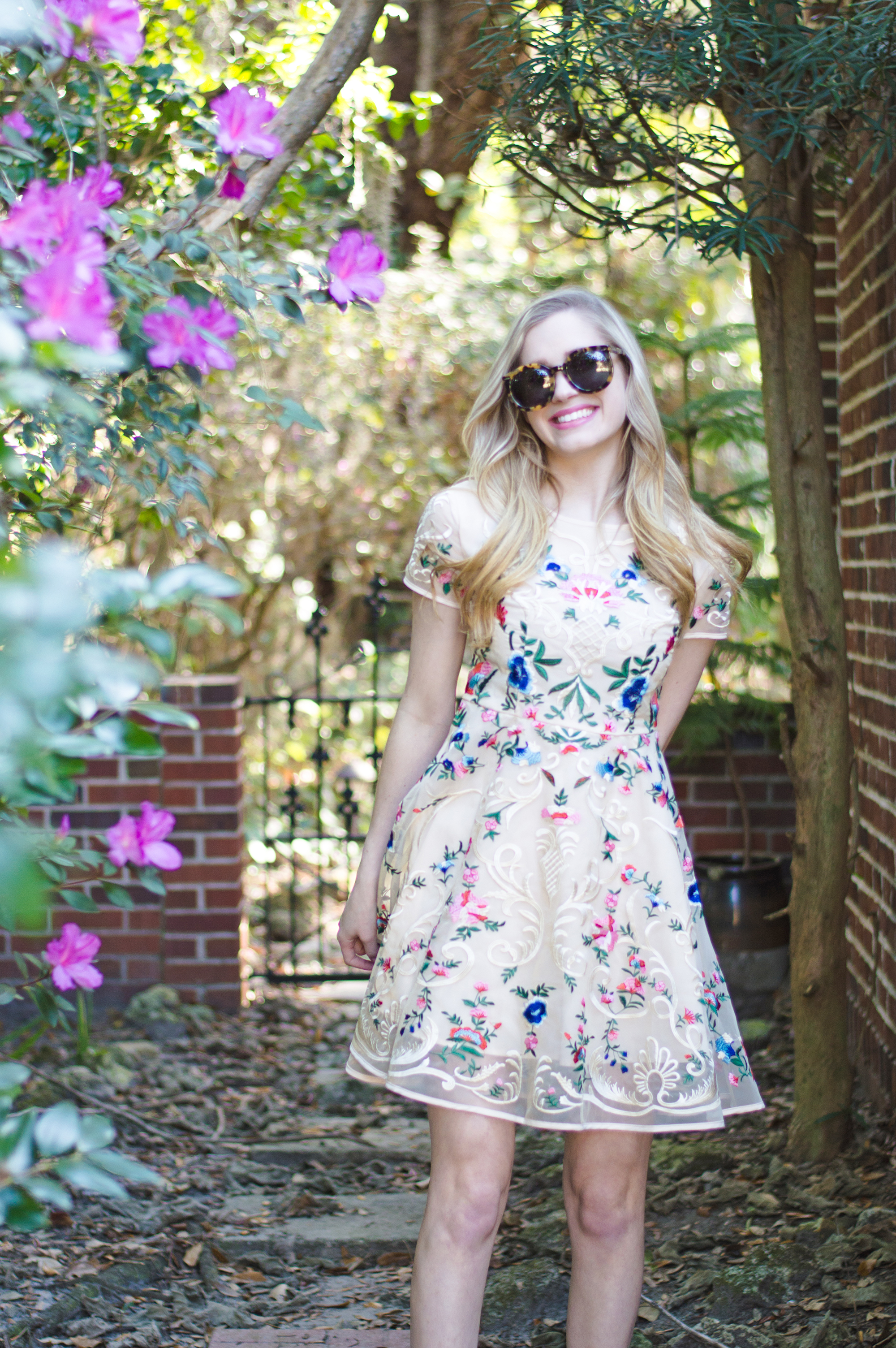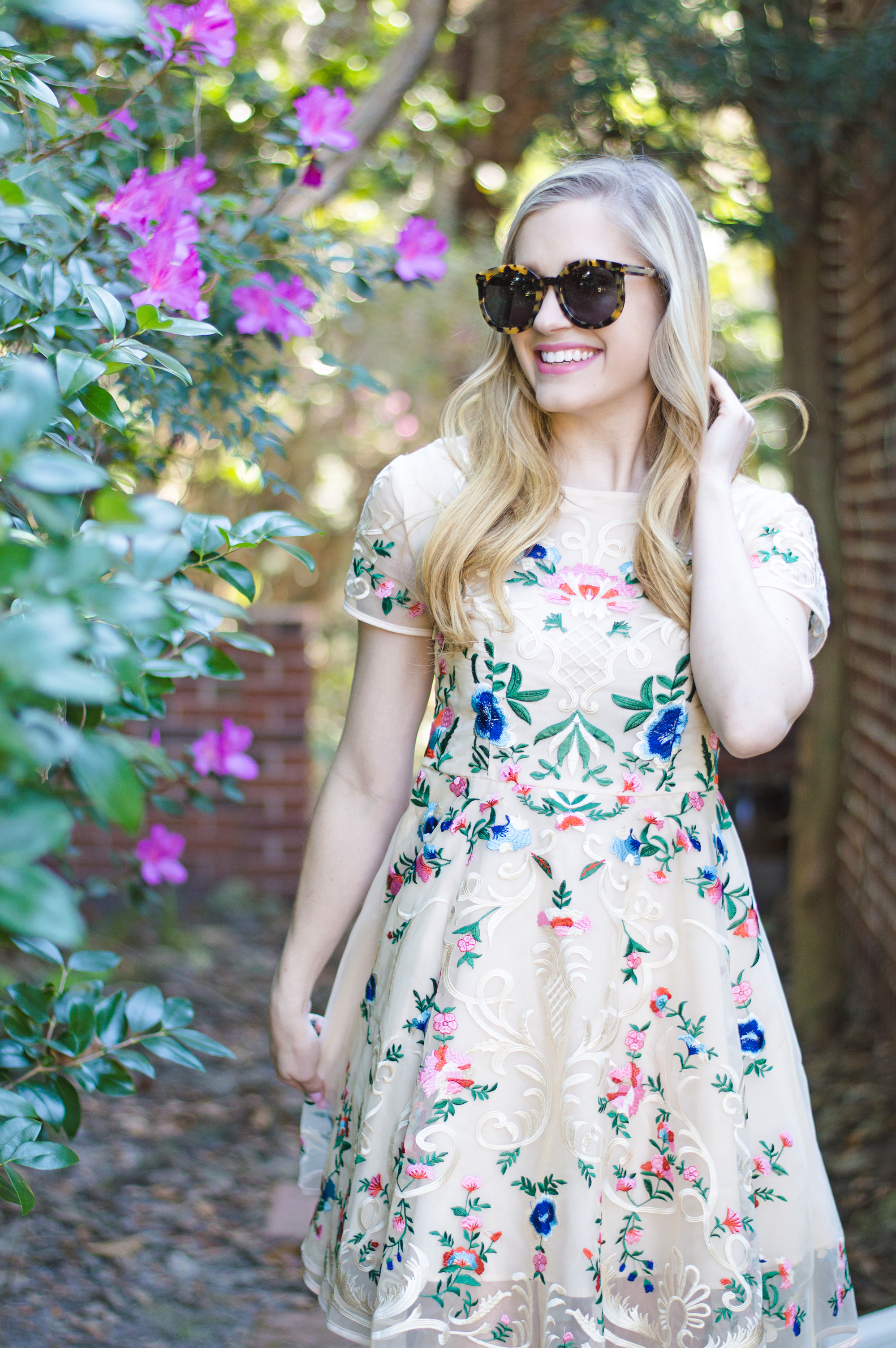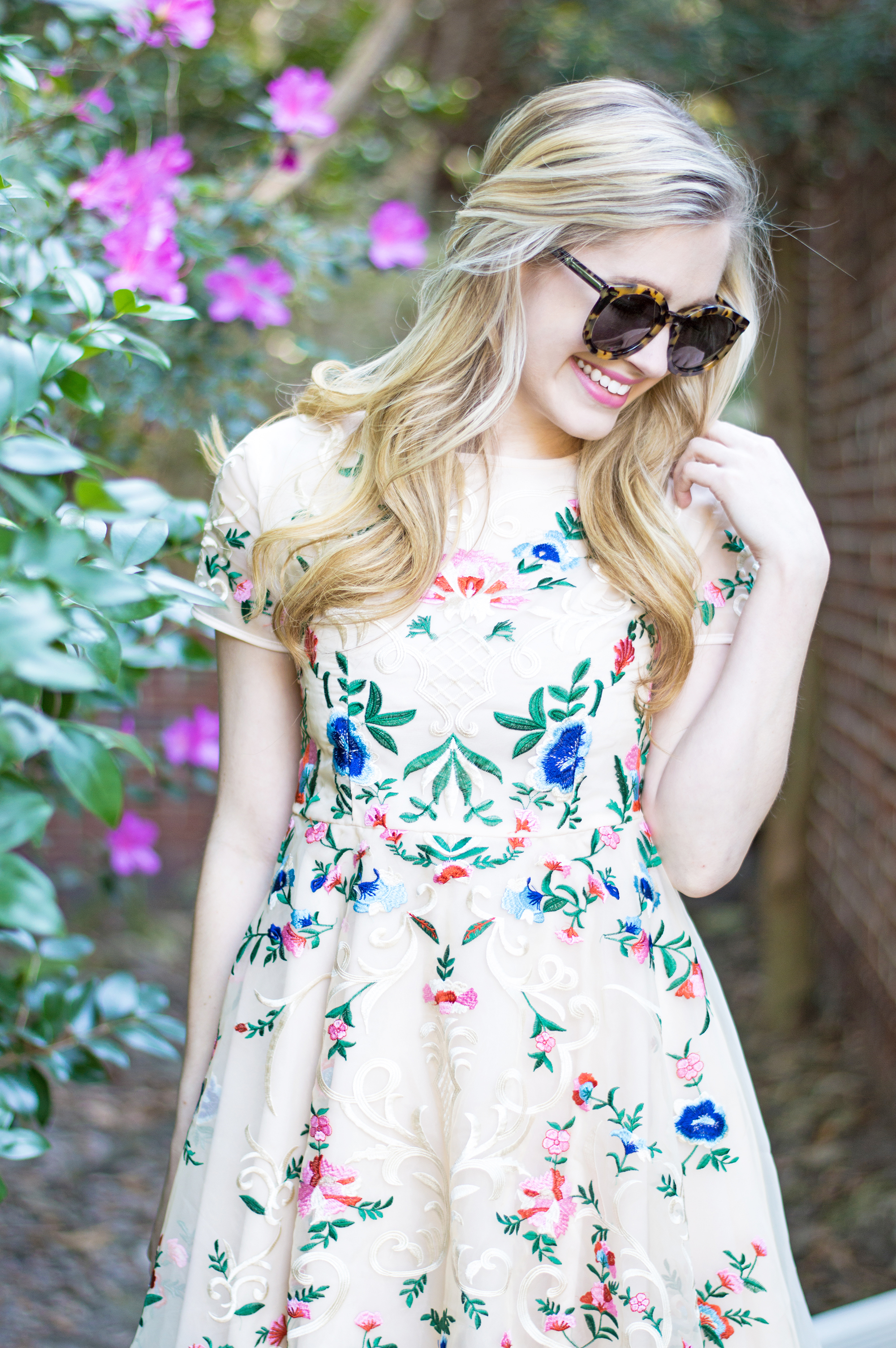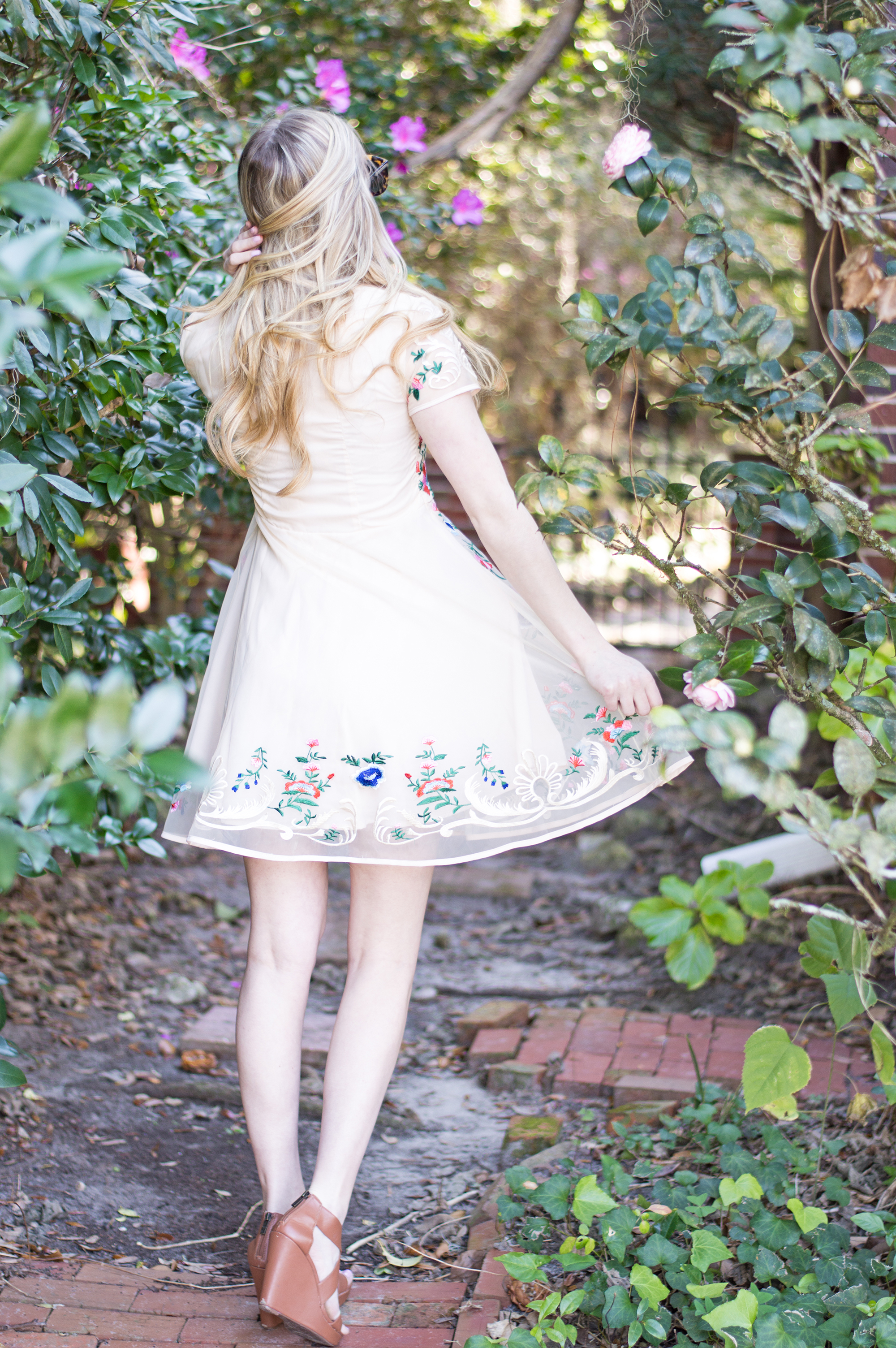 Never Wear White to a Wedding!
This dress is more creamy than it is white, but I'll probably just wear it to the shower to be safe. I bought this dress last year, and they've been restocking it ever since. There aren't enough words to express how much I love this dress, but I can say that it's the perfect length and fit. The only thing I would change about it, is the fabric across the top. It's not very stretchy, so I have a hard time getting it over my head. For the price though, this dress has the look and feel of quality. The embroidery does not look cheap, and I think that wrapping it around the back of the dress gives it a little something extra.
Updates & Stuff
Ugh, I'm sick again you guys, BUT I dragged myself out of the house today just to do this blog post. I've been wanting to post this dress for a long time, but I was waiting for the right time. Now that it's February, the parties are starting and Valentine's Day is coming. Go out and pamper yourselves or do some retail therapy! This dress is definitely worth it! P.S. If you like this dress, feel free to share my blog post with your friends, family, acquaintances…or don't. Regardless, I'm glad you stopped by. I hope you are all having a wonderful Thursday!