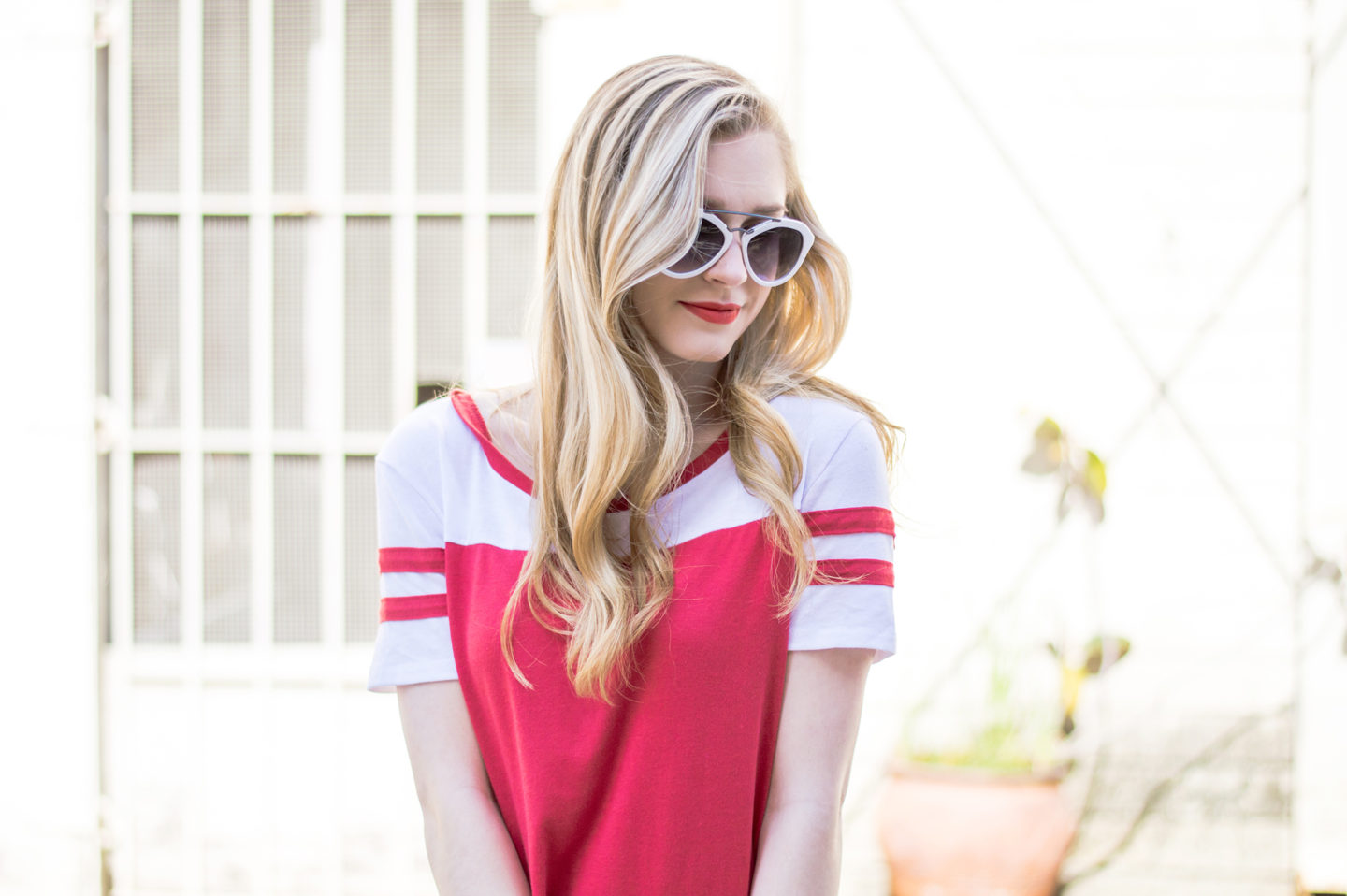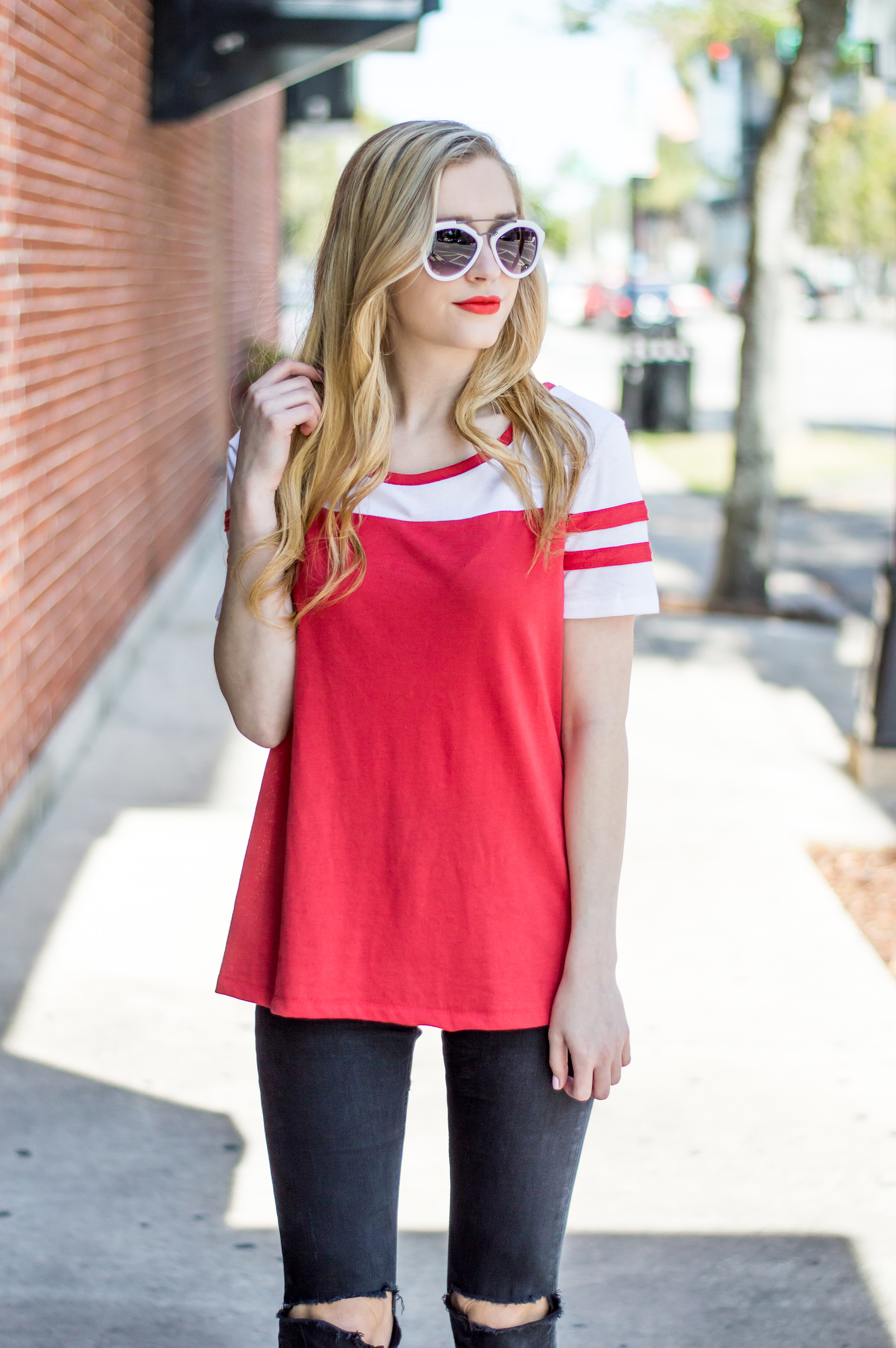 TOP: Brick City Closet (similar) | DENIM: Topshop | SNEAKERS: Adidas | SUNNIES: Brick City Closet (similar & similar) | LIP: Mac – Lady Danger
Valentine's OOTD with Brick City Closet
Finding the perfect Valentine's date night outfit is hard, but you know what's even harder? Finding something to wear for a day-date. Brick City Closet has it all—casual, formal and cute accessories! Today, I stopped by there to pick up a black, lace top for my date night, but I ended up staying for hours! Their store may be small, but you can't help yourself. You have to look at and try on everything! Plus, you end up talking to the friendly shop owner, Katie, forever! Anyway, she helped me style this outfit and a few others. I loved the looks! The best part is that everything is so affordable. If you're local, you must stop by!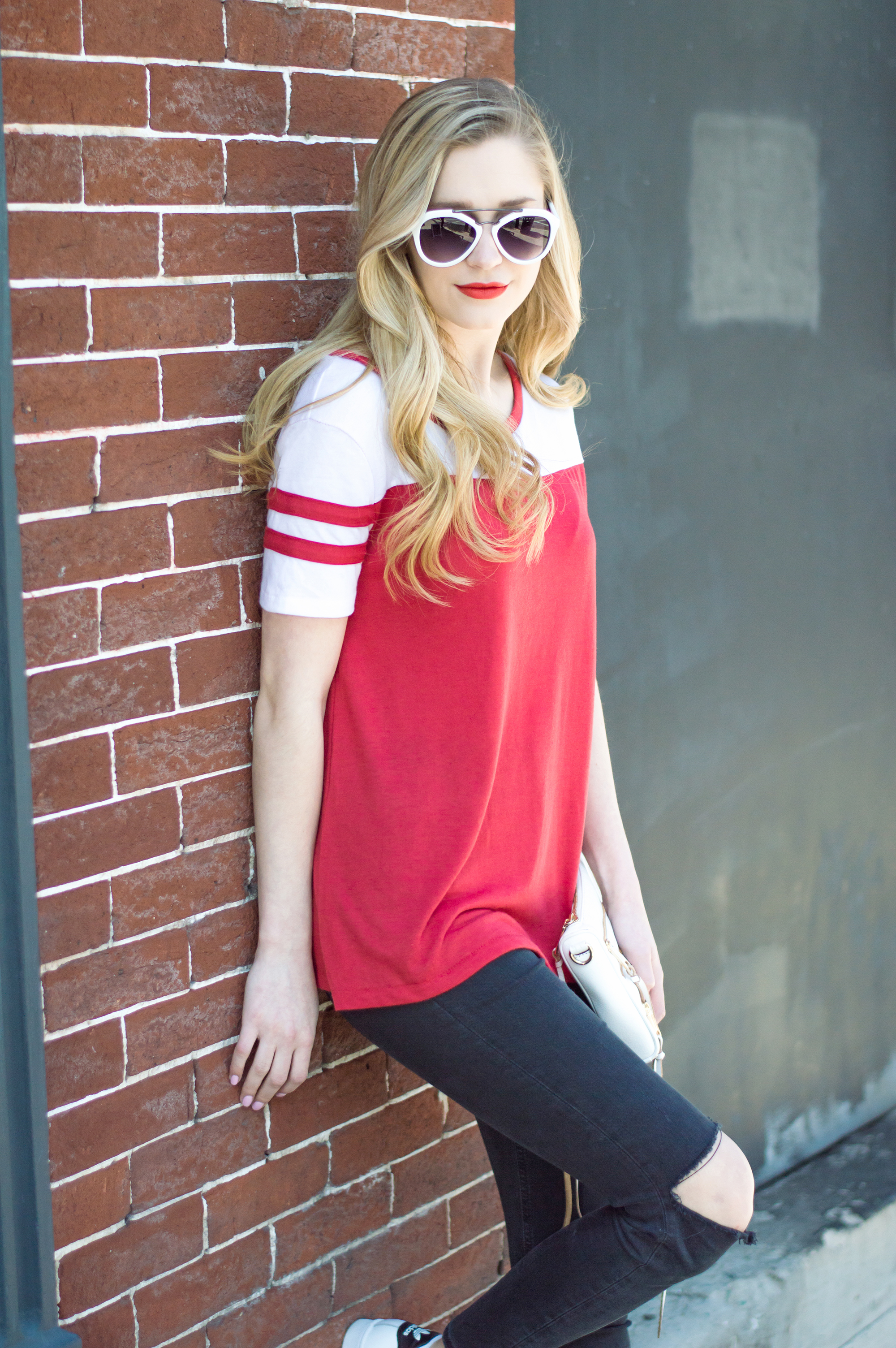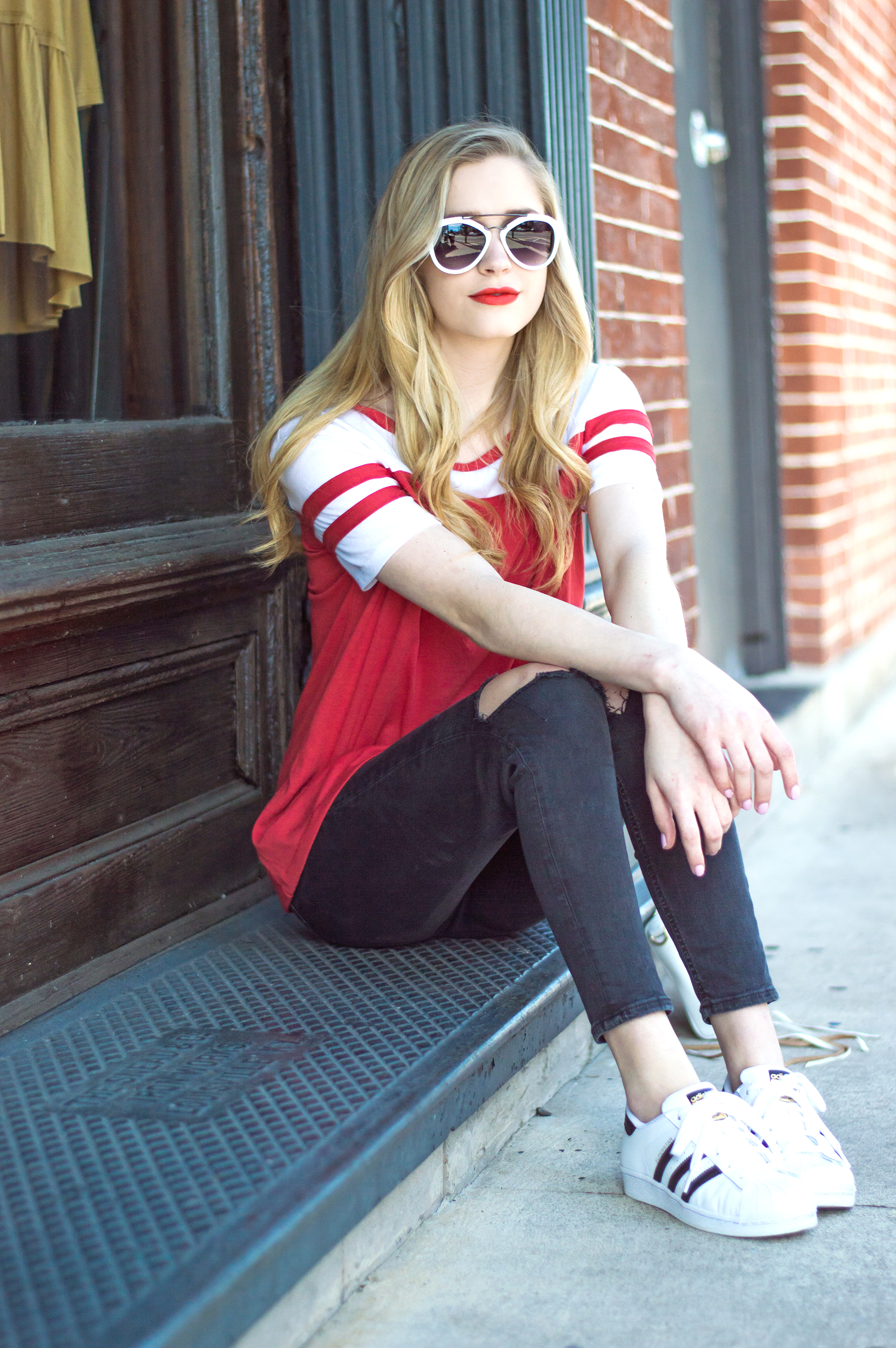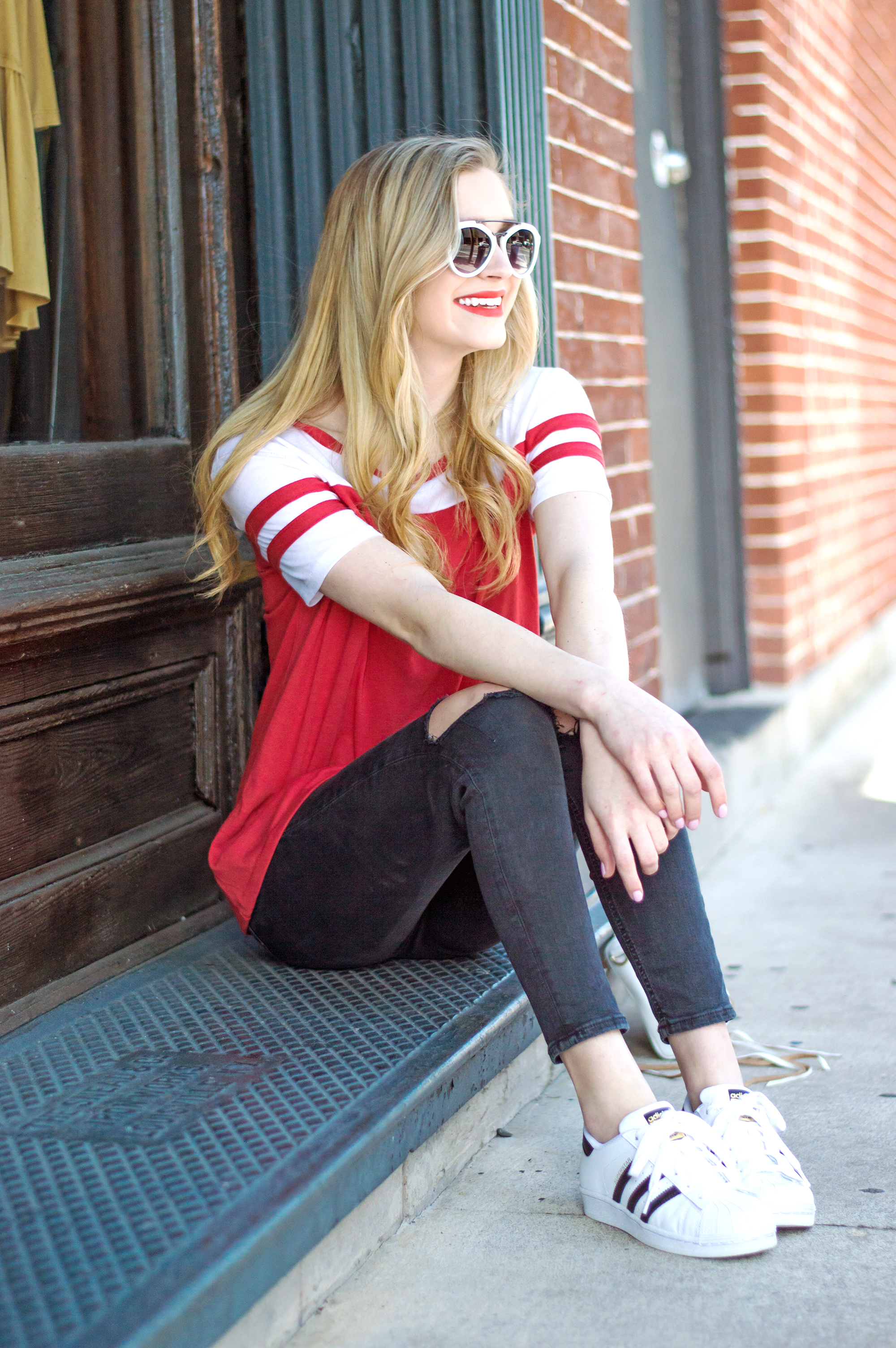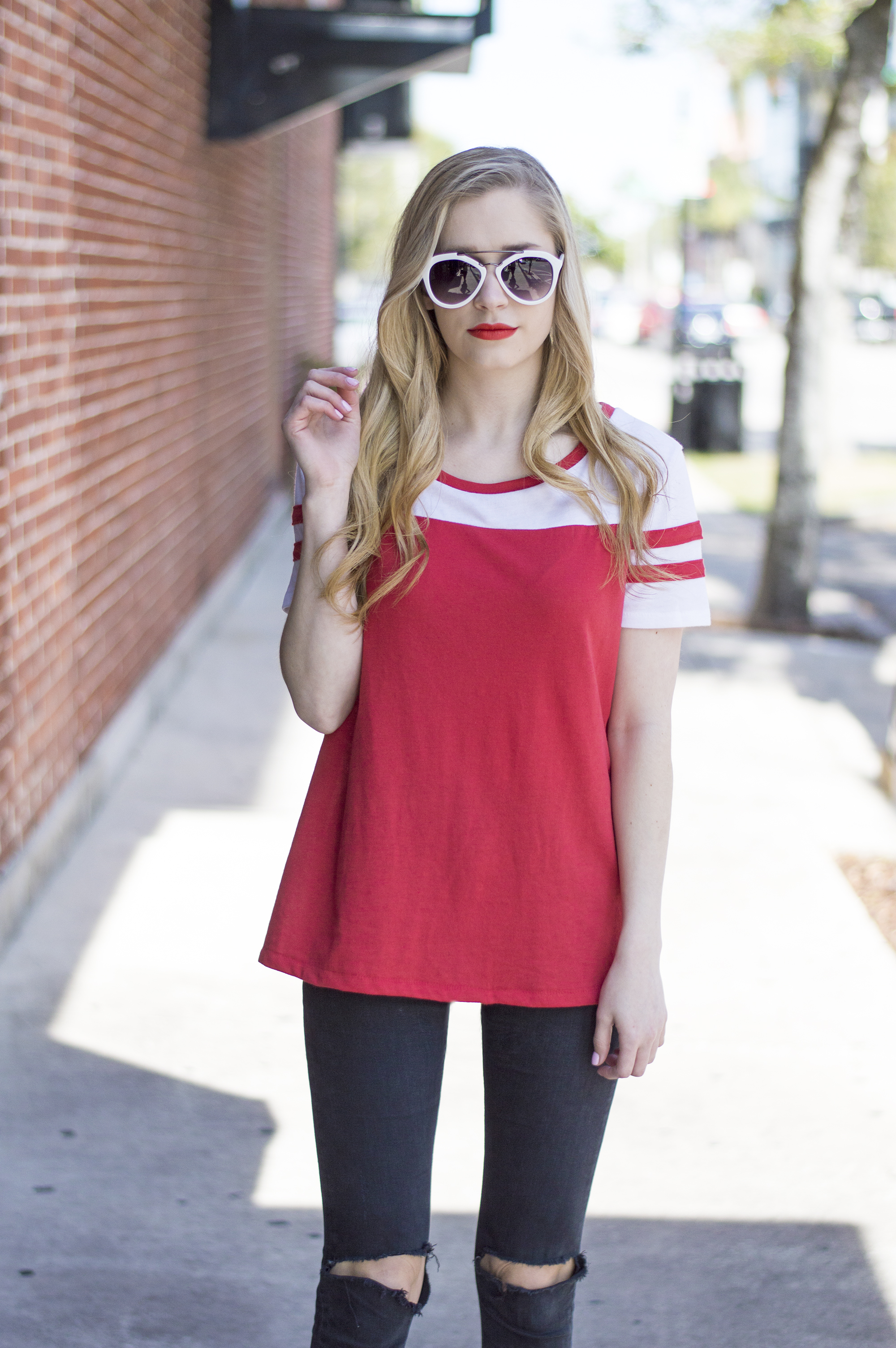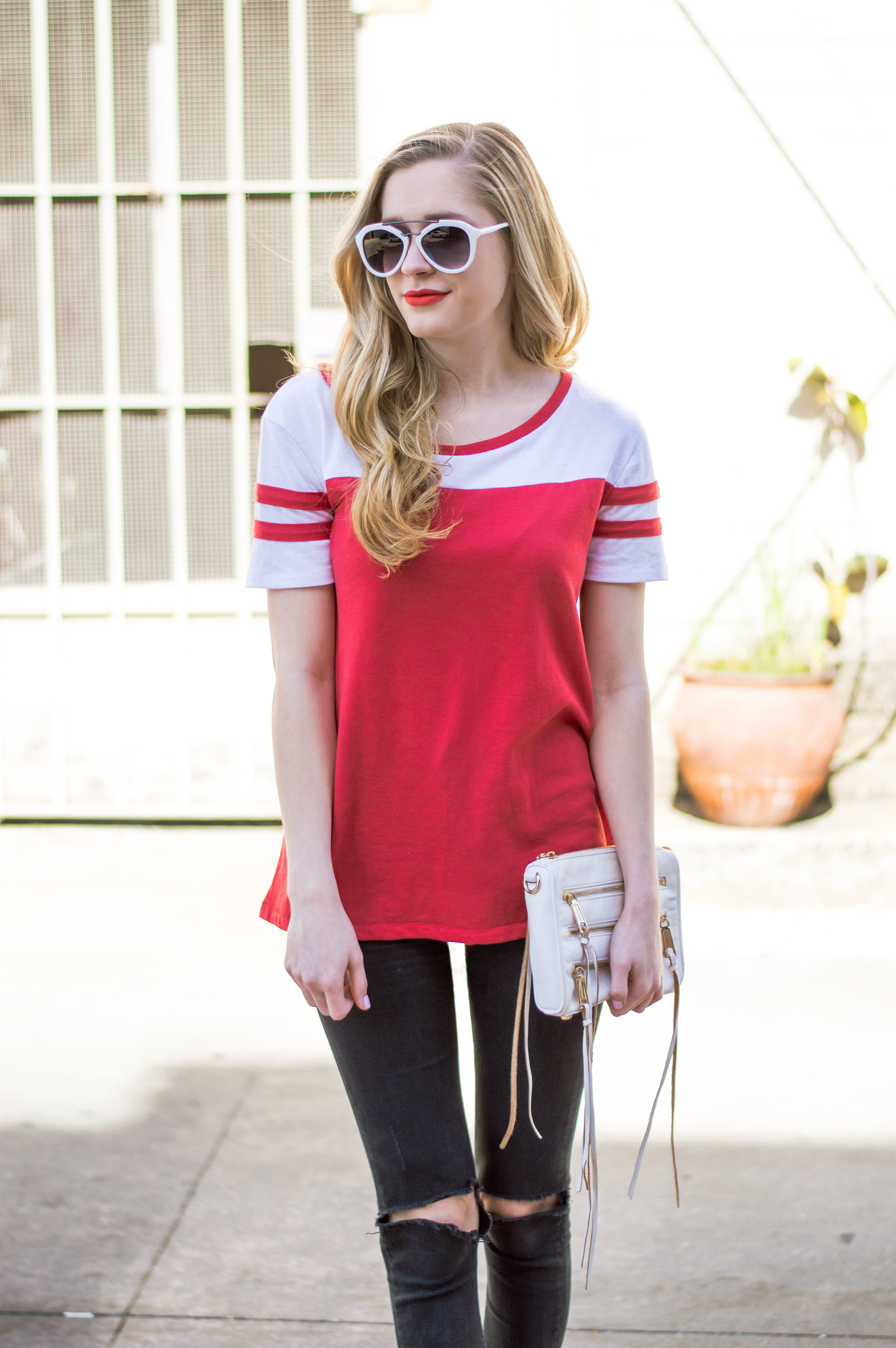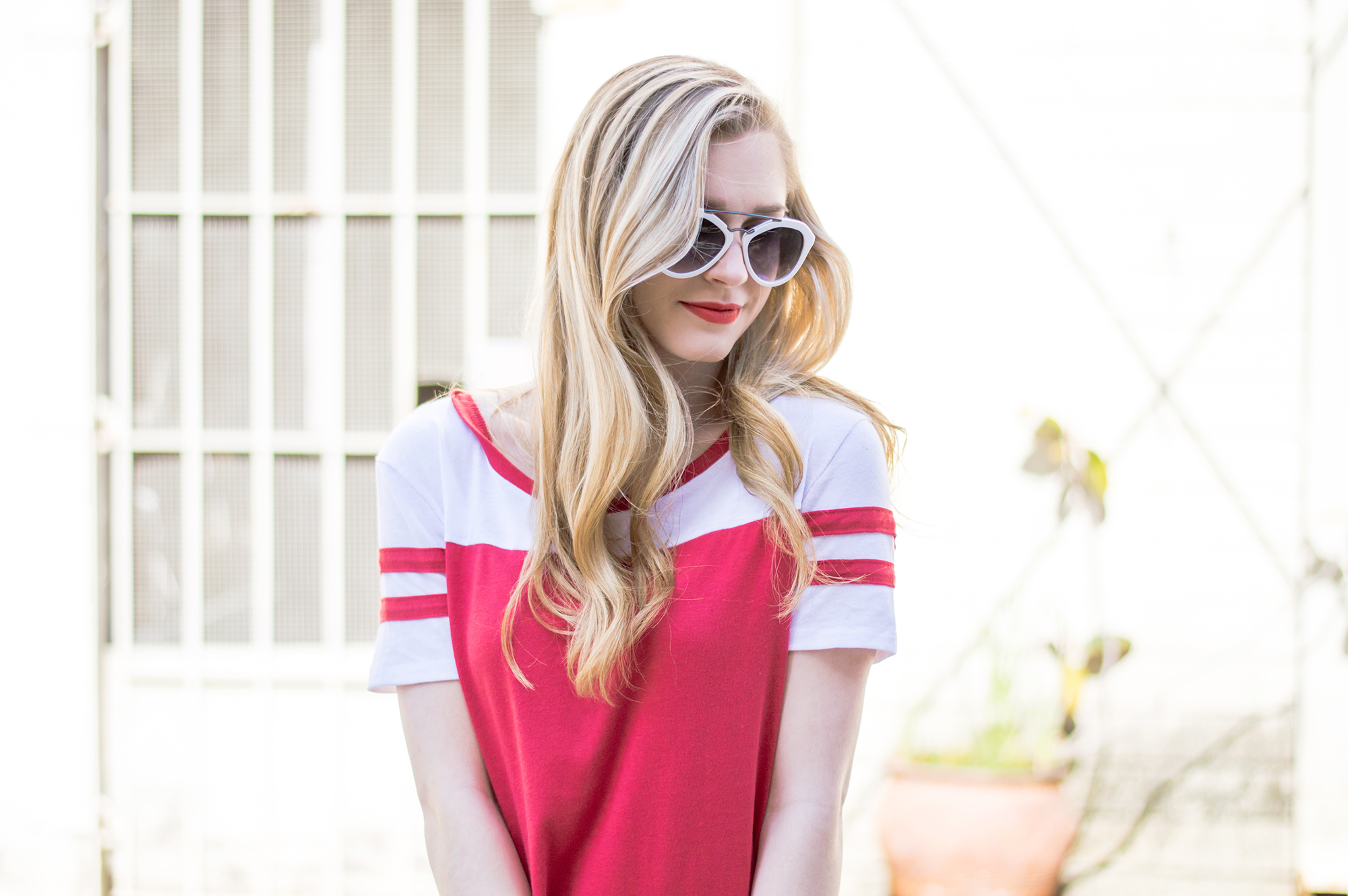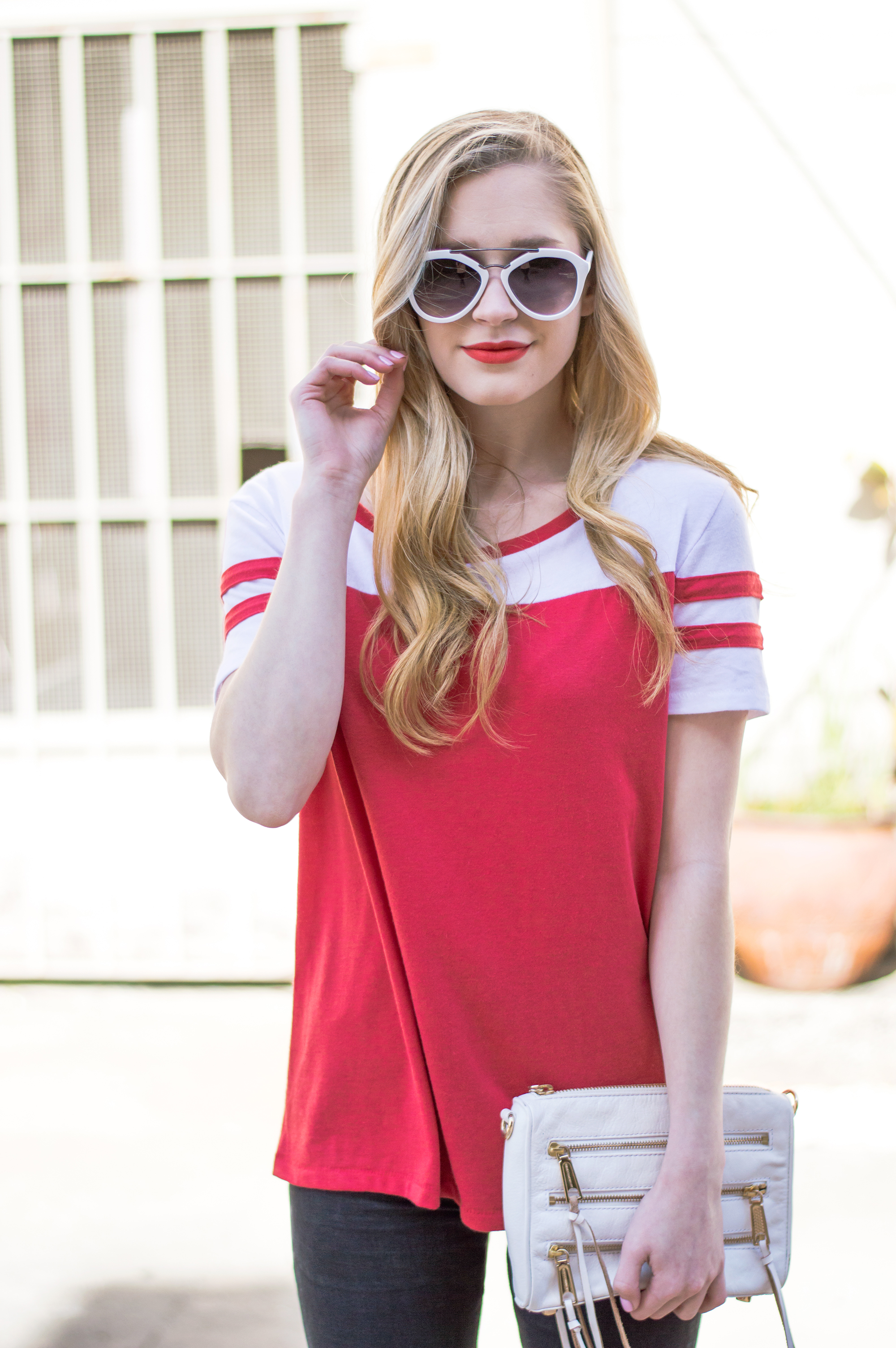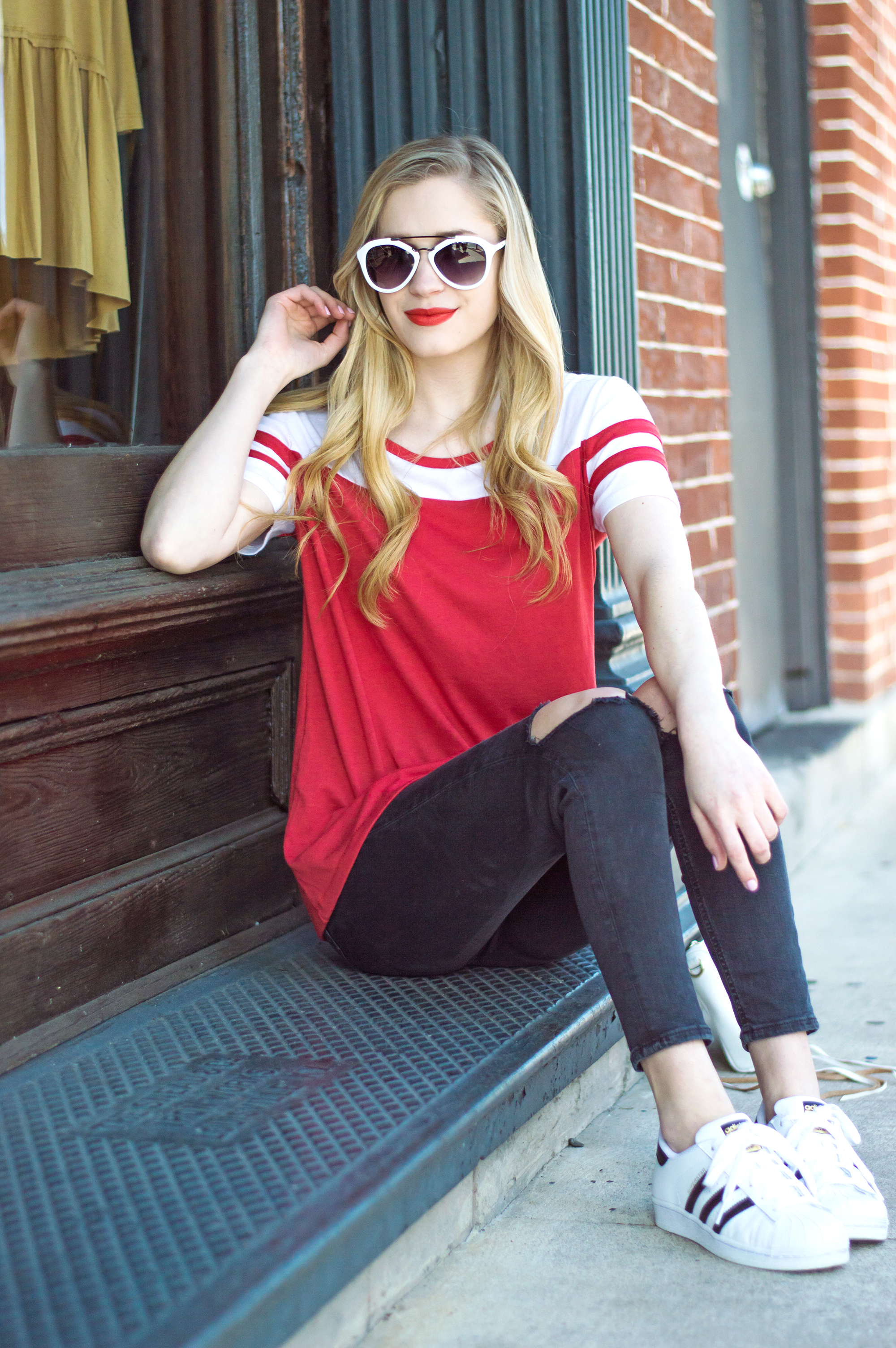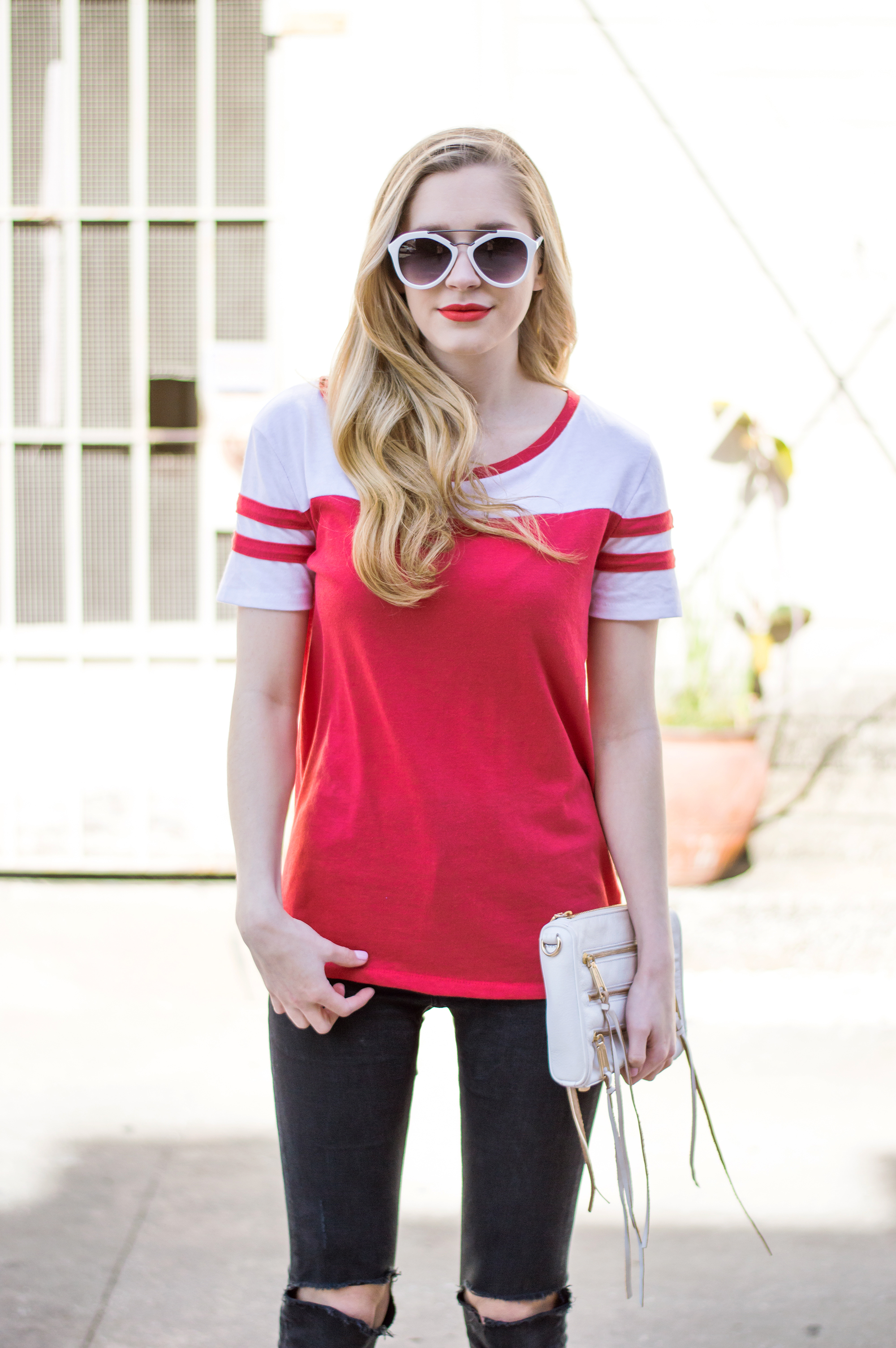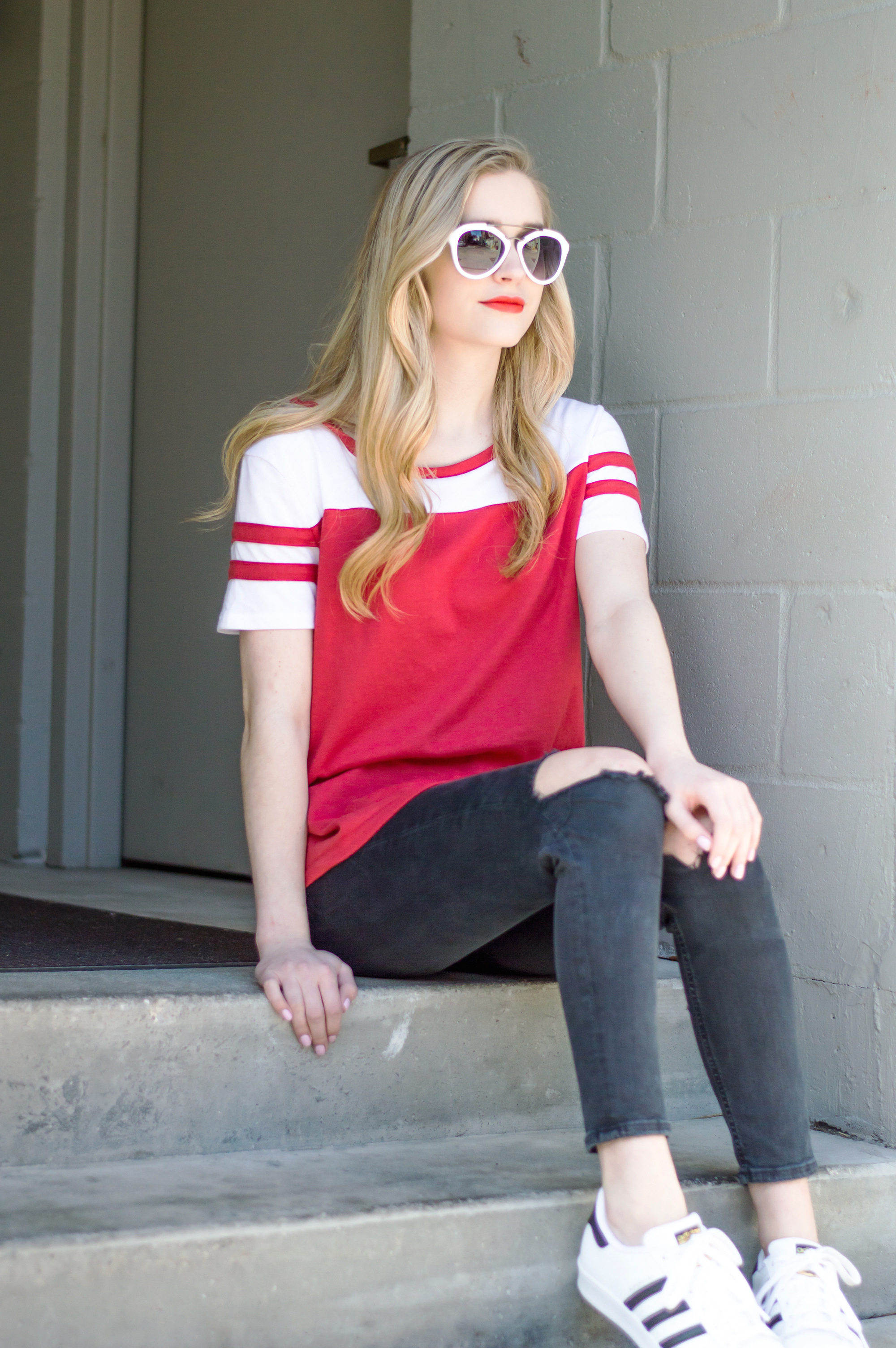 Casual Can be Cute!
I love this look that Katie and I came up with. I love the red, white and black together. This top is casual, comfortable and extremely soft! Also, it's not too short, so you don't really have to worry about shrinkage in the laundry. That is definitely a plus for me. I love my tops to have a little extra length. The sunglasses were also in the store, but sadly I can't provide a link to them for y'all, so you'll just have to check out the similar ones that I found! They are just as cute, I promise!
This look is perfect for a morning or lunch date on Valentine's Day. You're being festive, but looking casual and feeling comfortable!
So, How can you Create your own Casual Look?
If you want to re-create this cute outfit, all you need is a comfy and stylish tee, some ripped denim, sneakers, retro sunnies and a bold lip color. I've linked a lot of options for y'all if you don't have any of these things at home! Regardless, it's fun to go shopping in your own closet and creating new looks with old clothes. BUT, if you want something that's good quality, cute, simple and close to home, then go check out Brick City Closet if you're local! You won't be sorry!