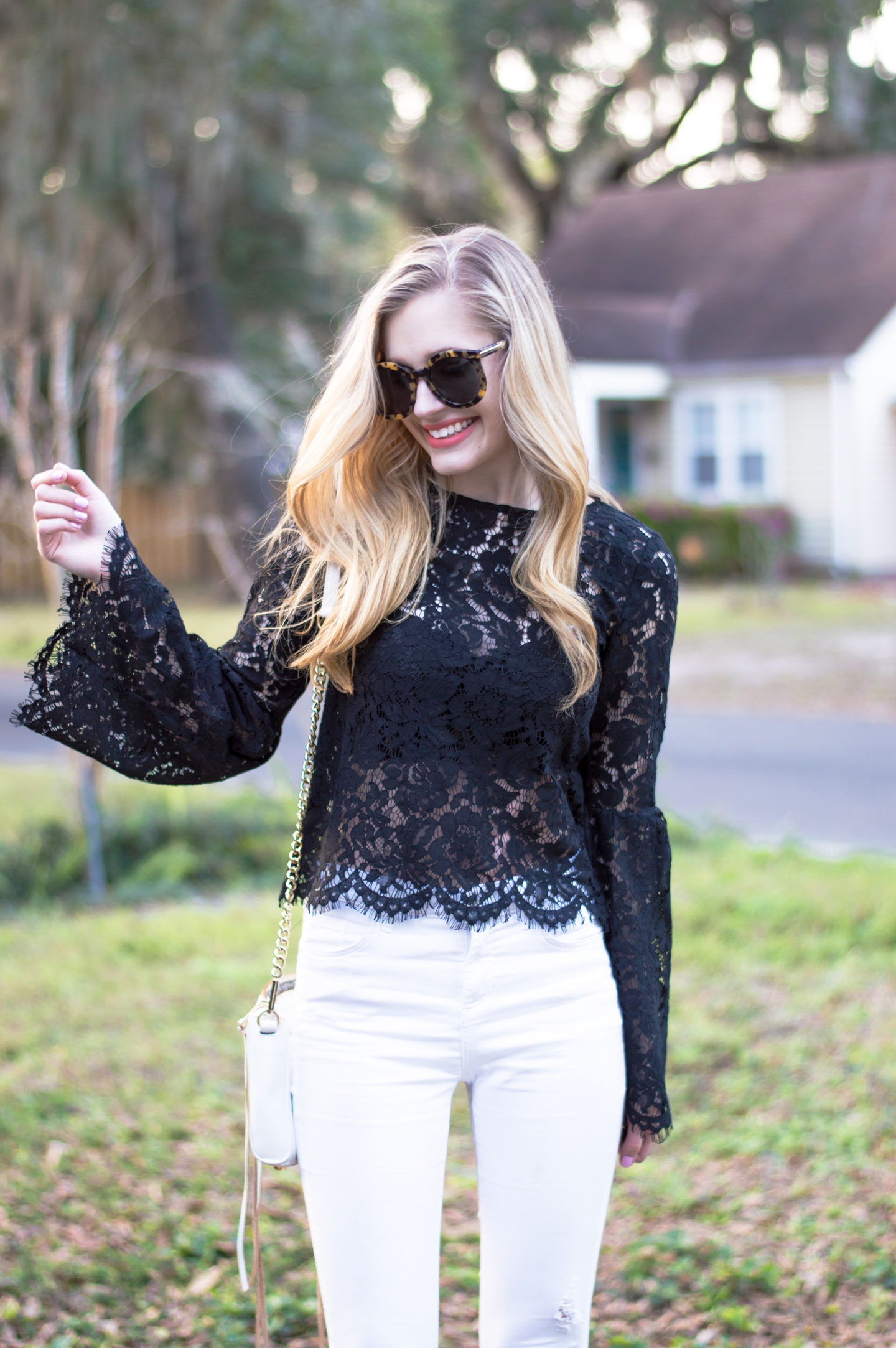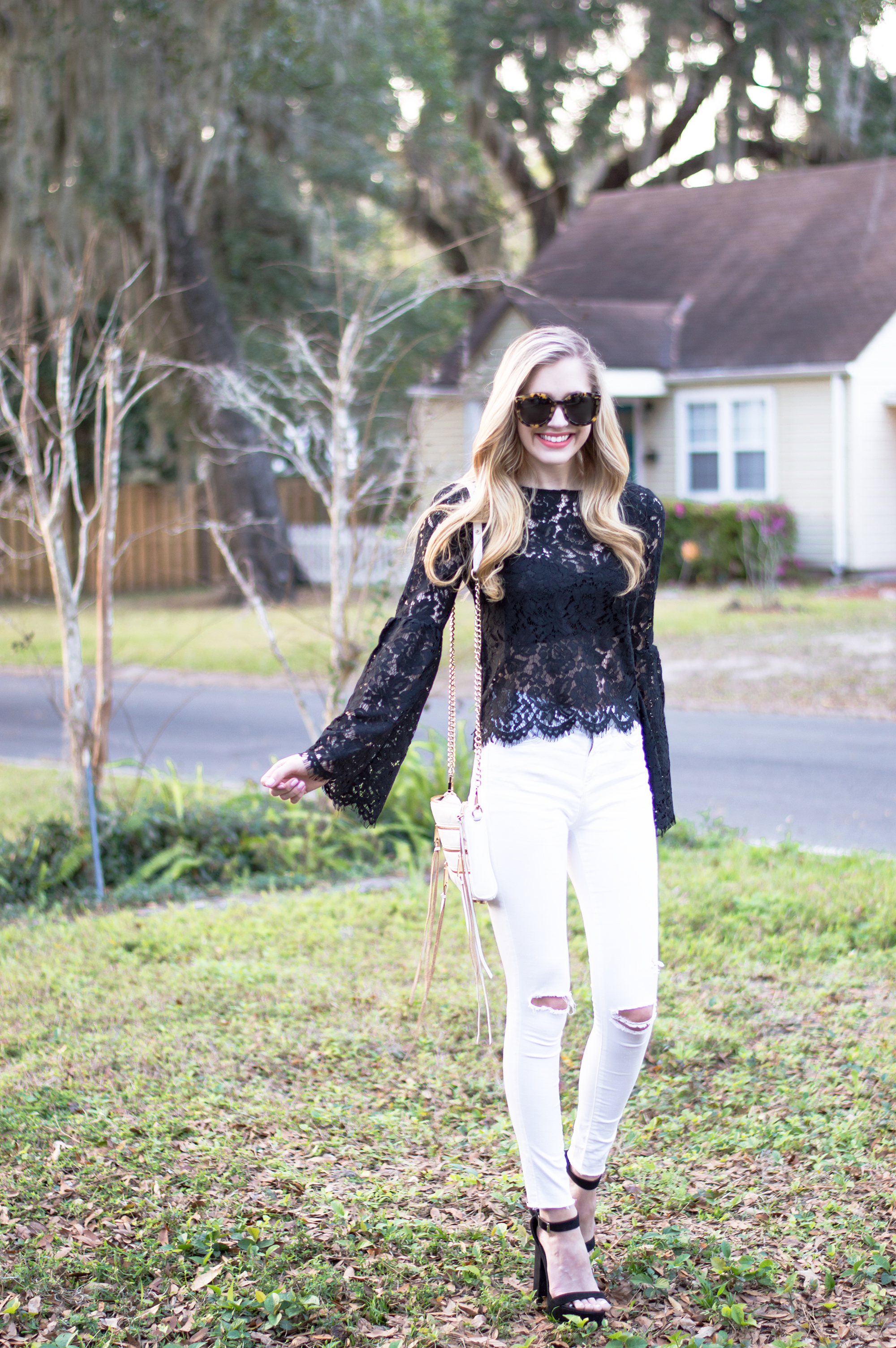 TOP: Brick City Closet on sale for $30 (similar and similar) | DENIM: Topshop | HEELS: Old (similar and similar) | PURSE: Rebecca Minkoff (similar) | SUNNIES: Karen Walker | LIP: Laqa & Co. (color is cray cray)
Casual Date Night Outfit
I love pairing black and white together. This is the perfect date night top. The lace is super cute and the bell sleeves give it a little something extra. Usually, I don't love short tops, but this one works! I love the look of it on and I think the white denim really makes it pop! This outfit would be perfect for a Valentine's dinner. I can't believe this top is on sale for only $30 right now! What a steal! You can get it from Brick City Closet, so for all of you ladies that haven't planned your outfits yet—go pick it up tomorrow!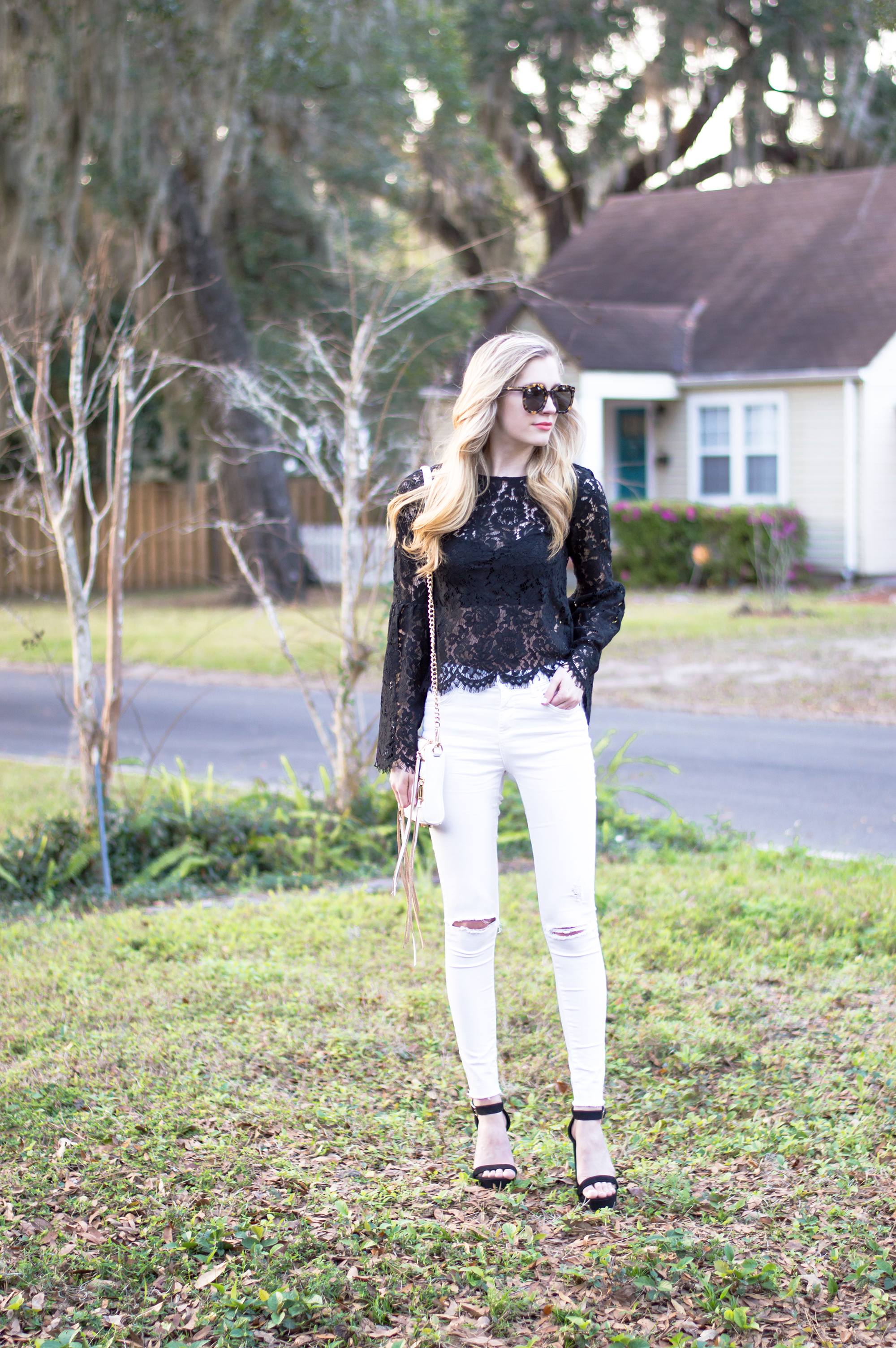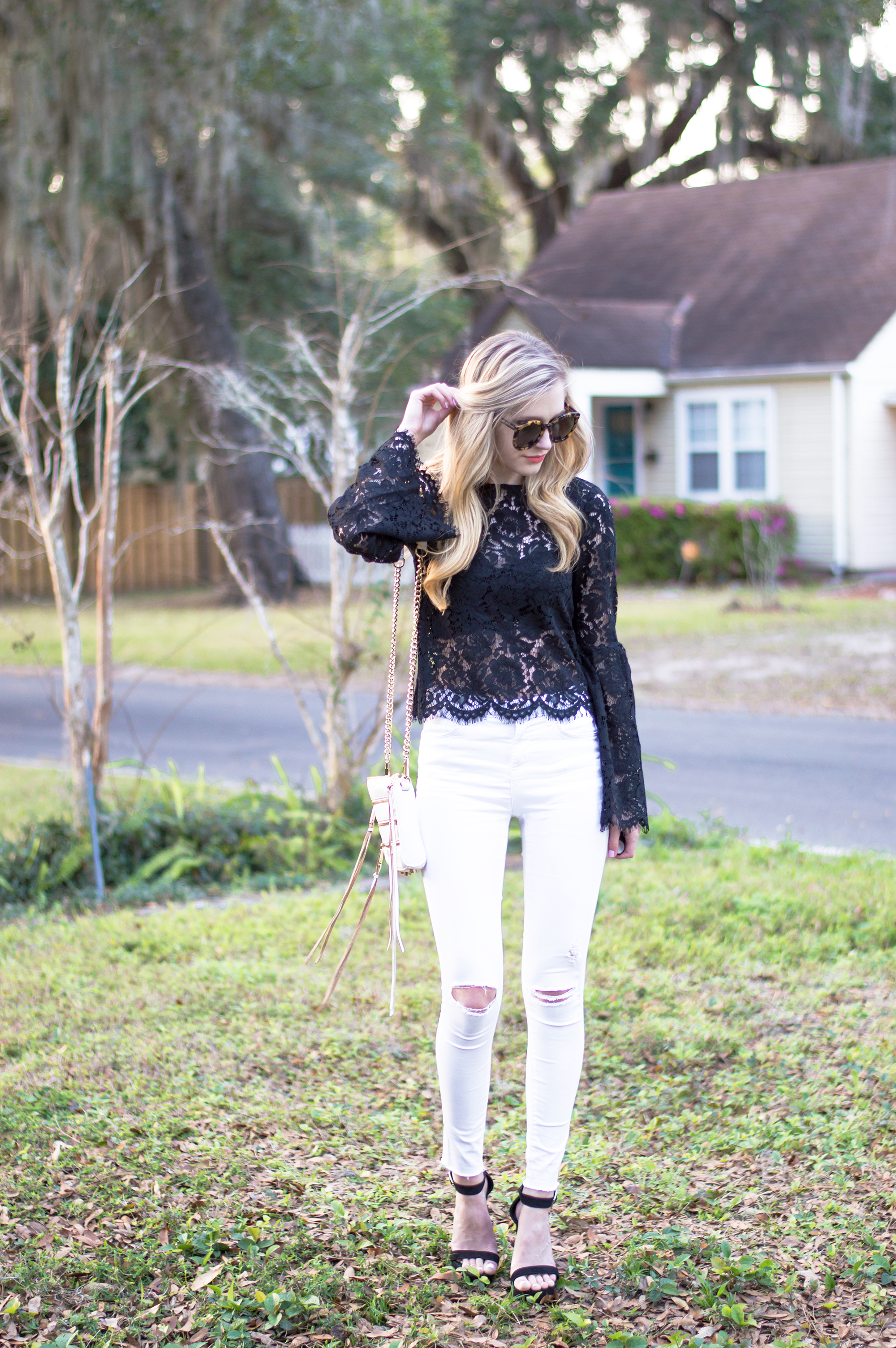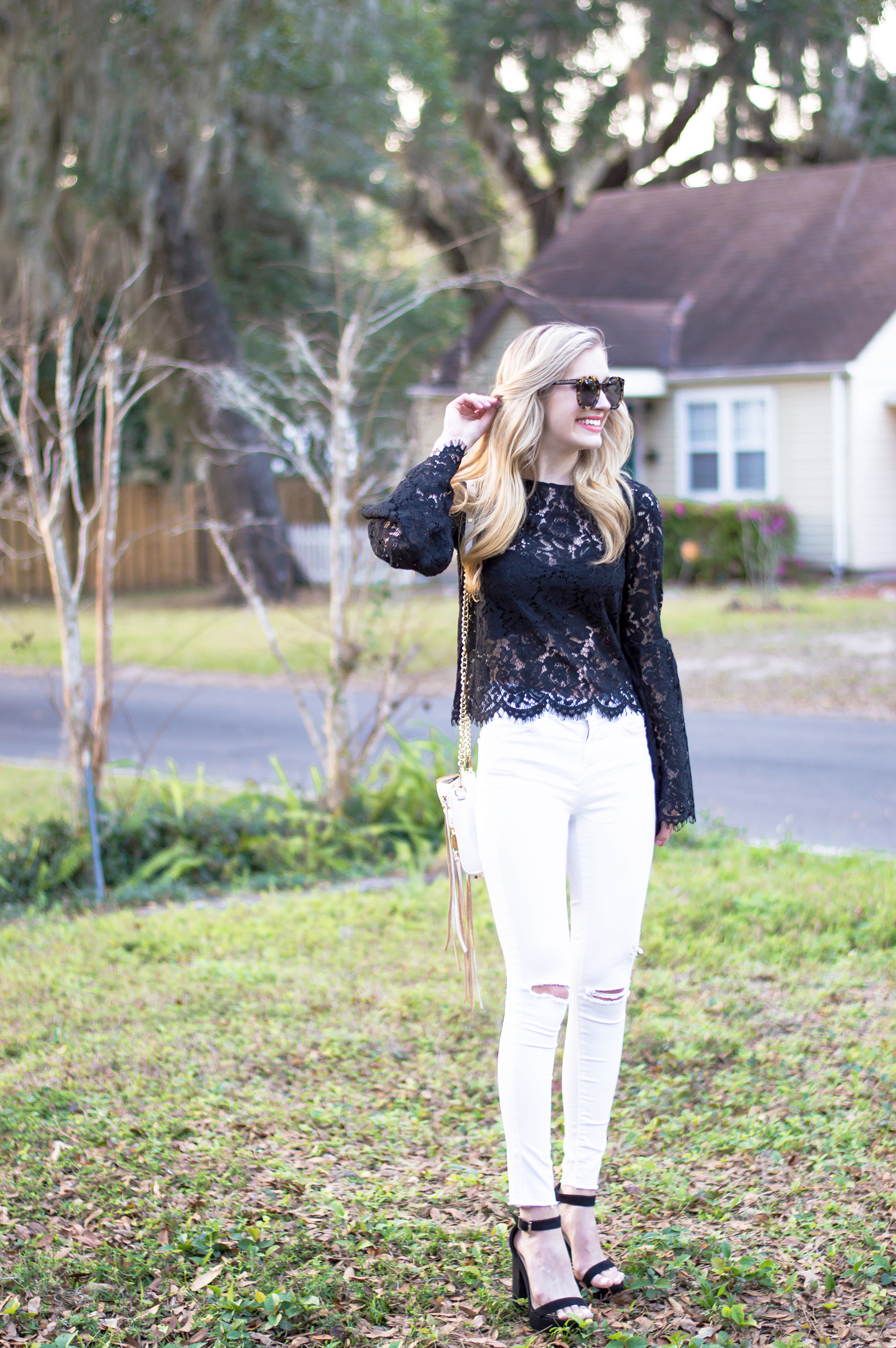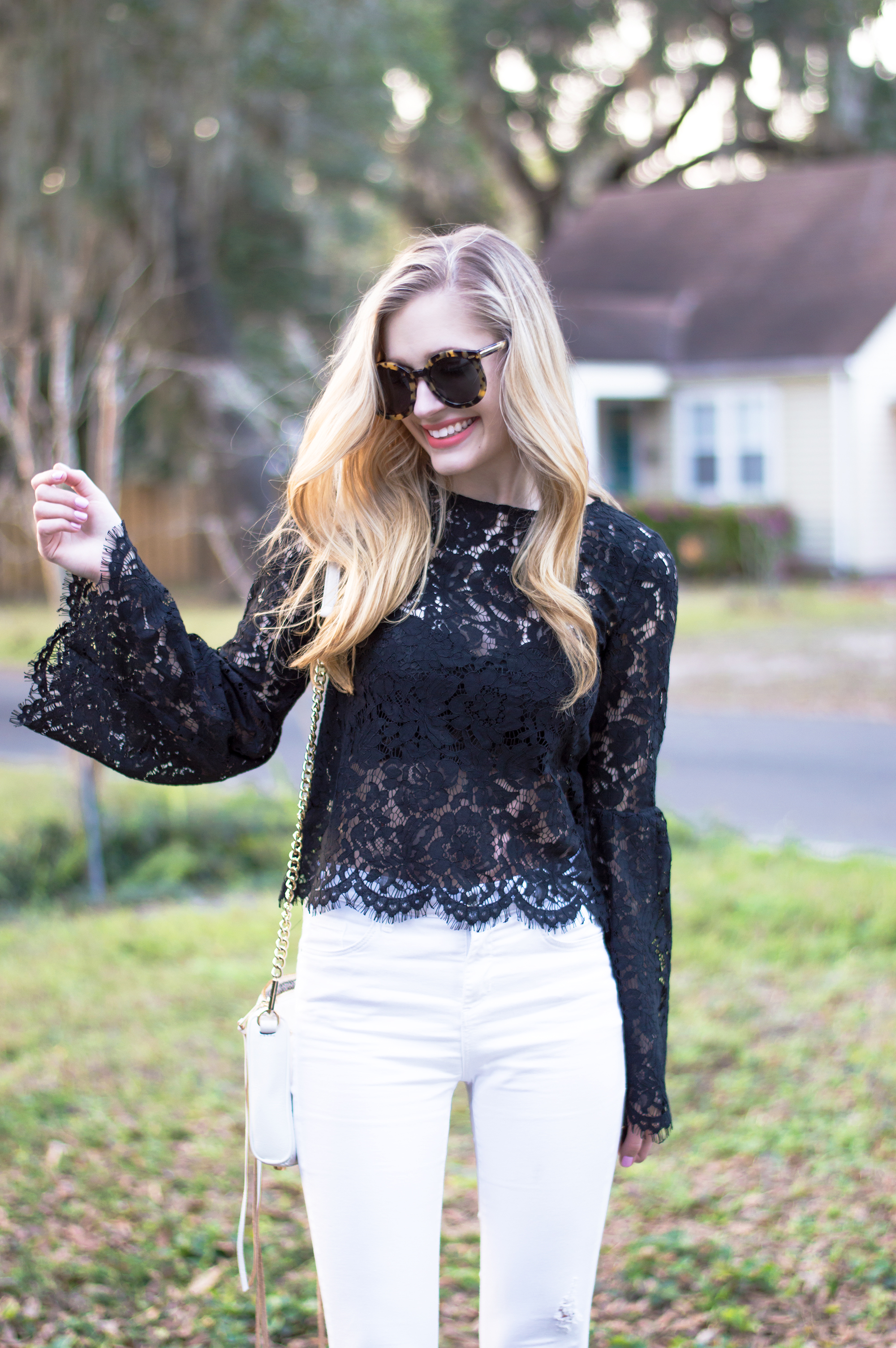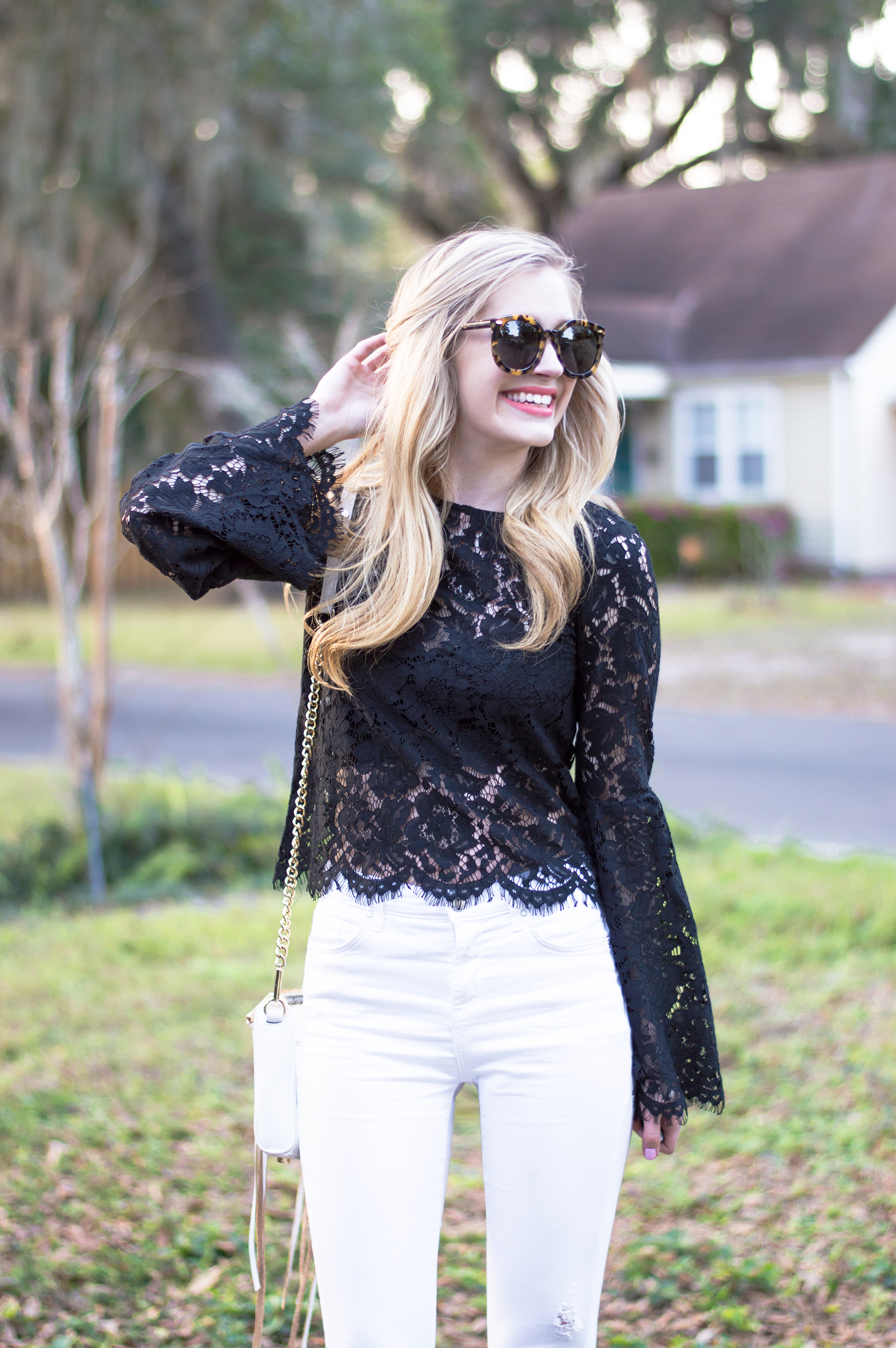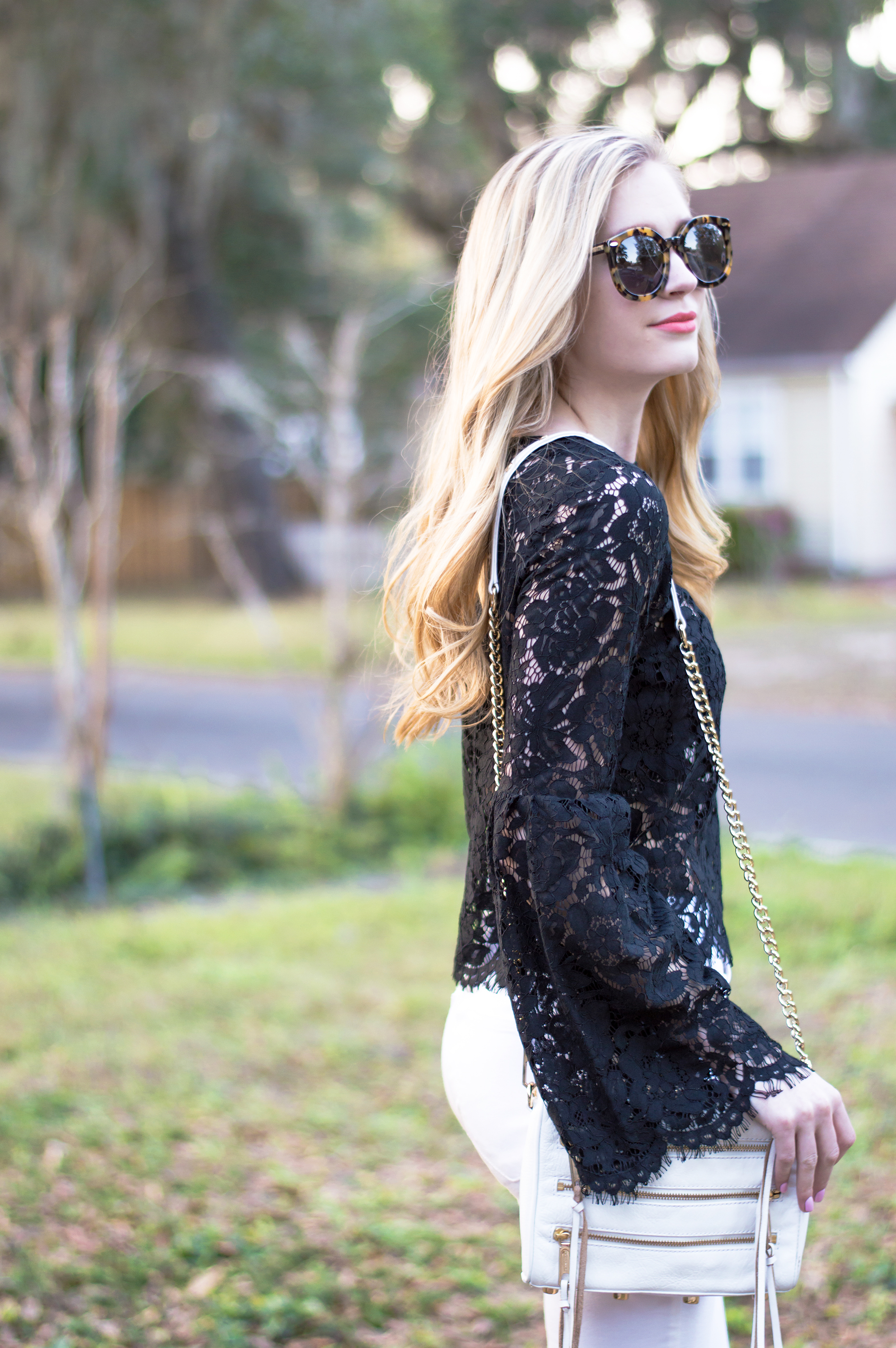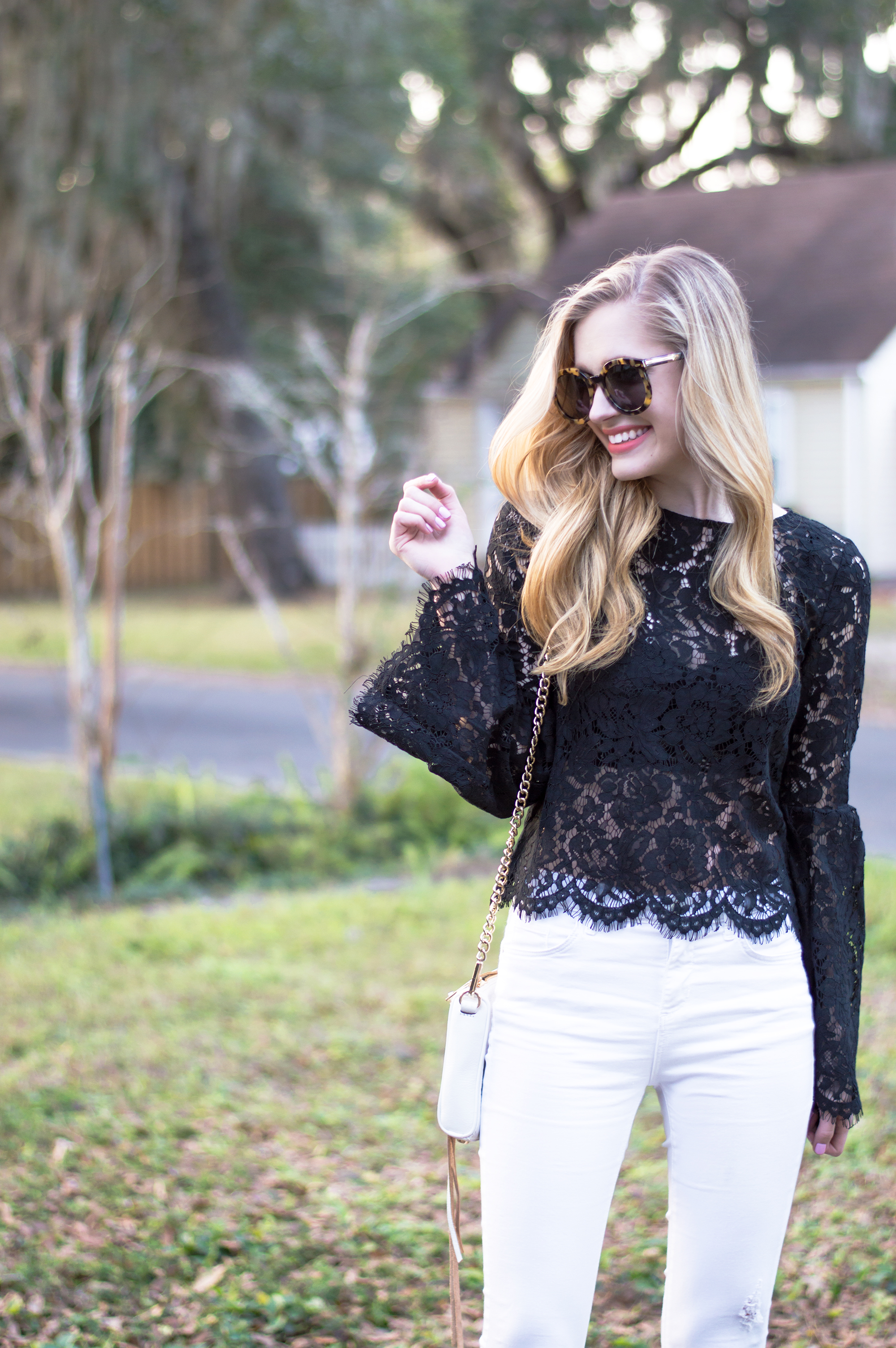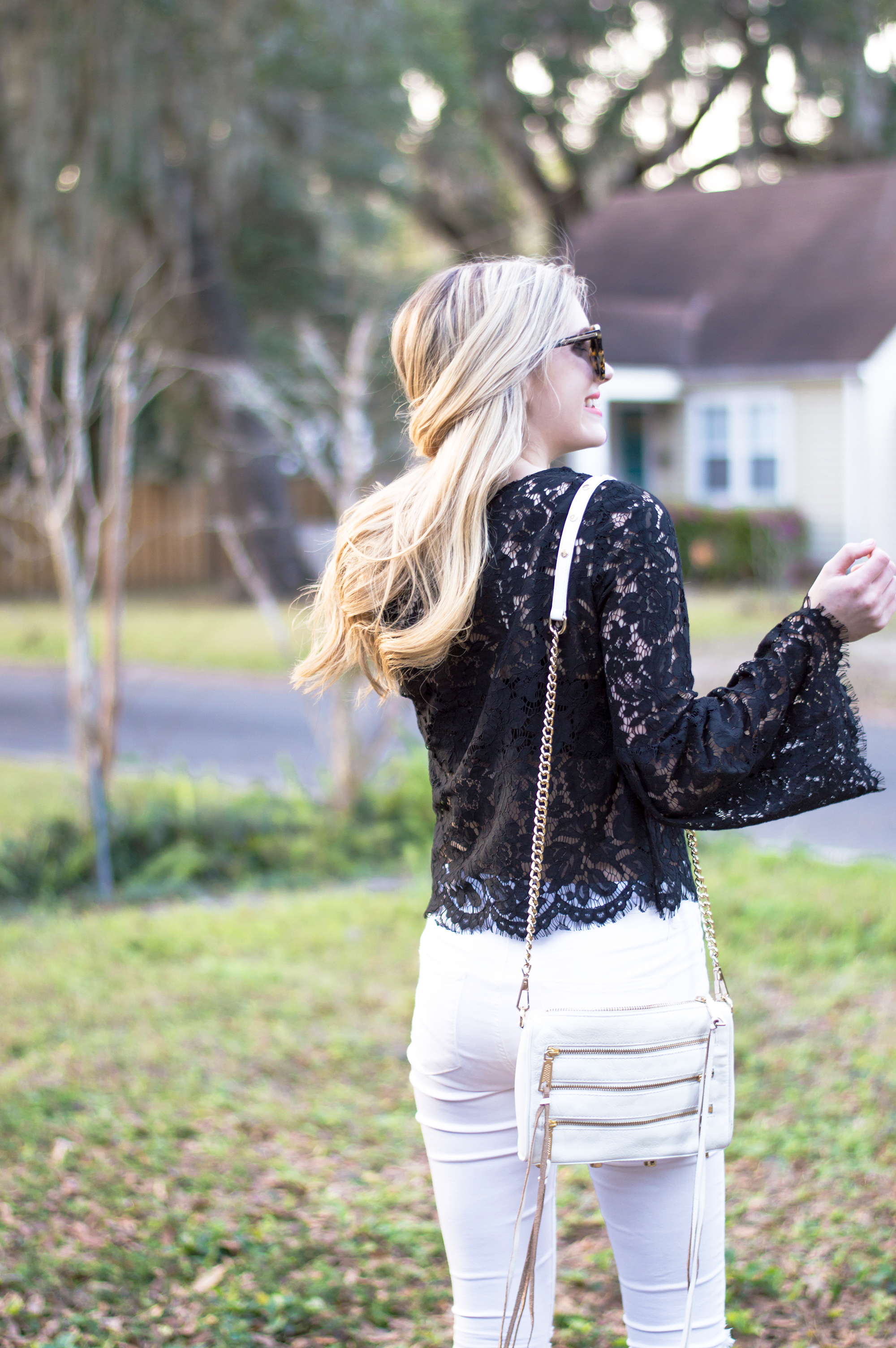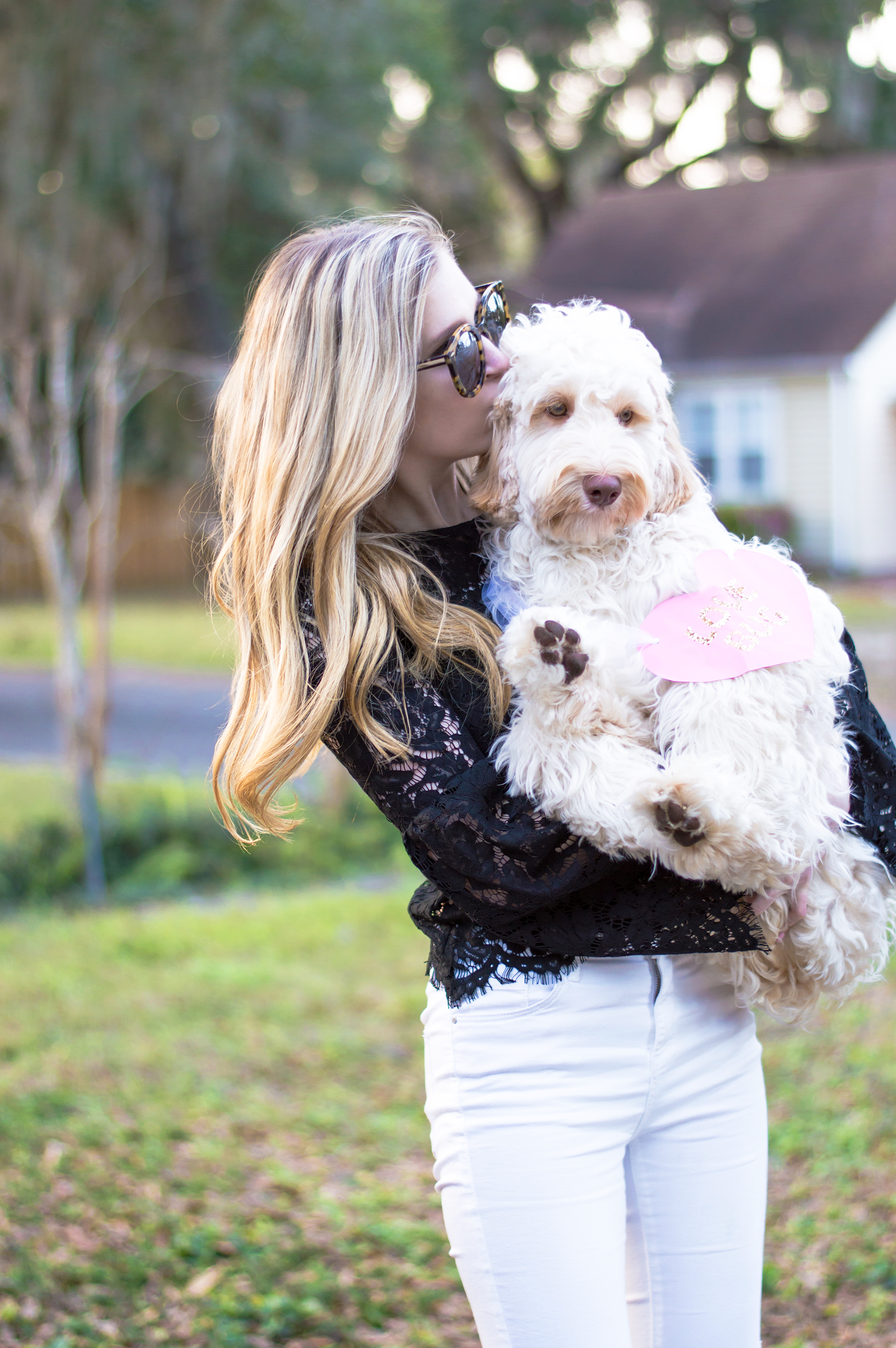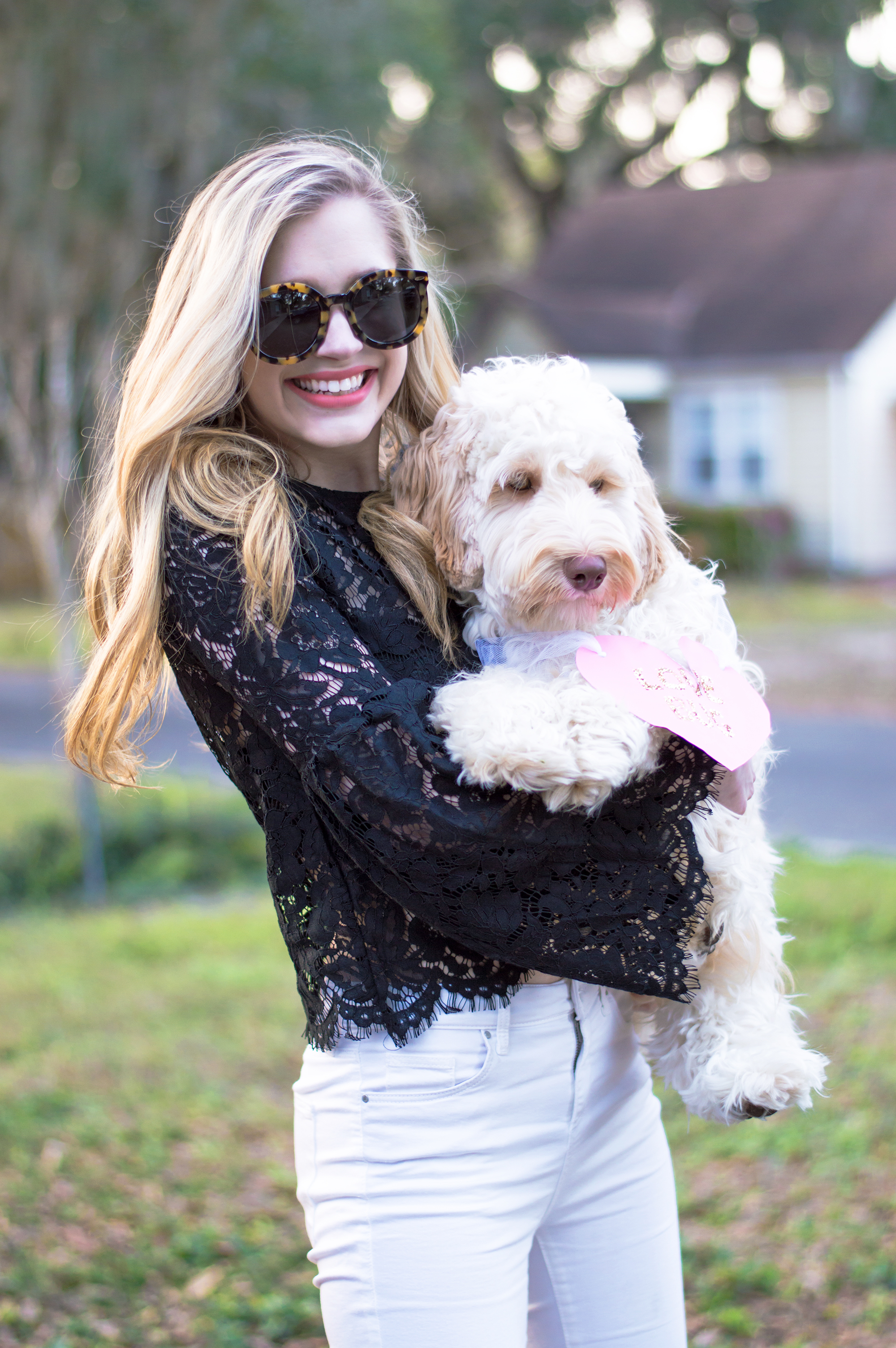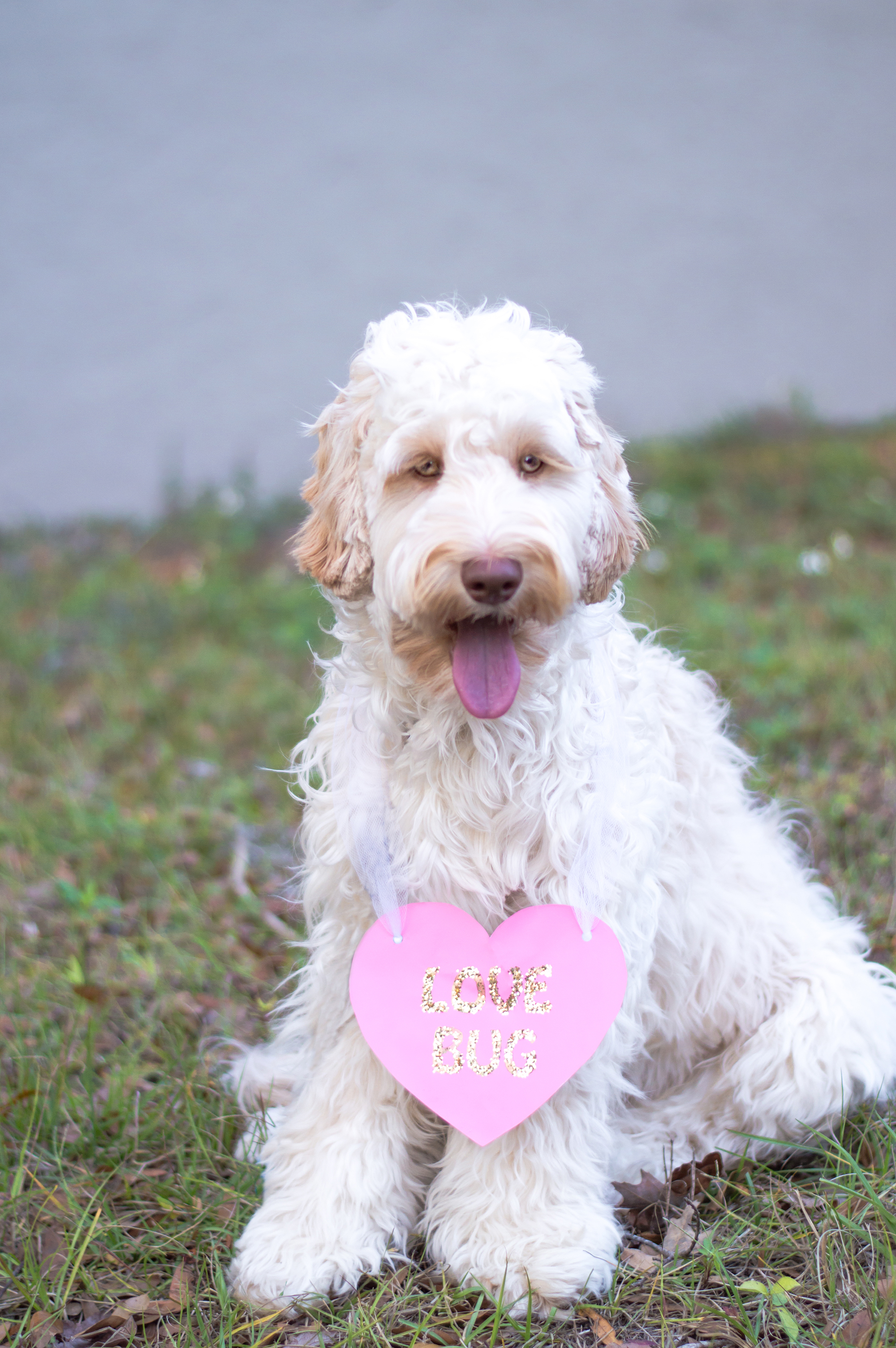 It's Bachelor Monday!
Y'all—I can BARELY watch this season of the bachelor. I feel like I say this every season, but this time it's different because I honestly don't love any of the girls. Remember the days when the Bachelor contestants were really on there to find love? I'll wait….it's hard to remember, isn't it? That's because it was such a long time ago. I haven't seen anything real on this show in ages. What is Nick thinking by keeping Corinne around? Does he really see potential in her to be a wife? I mean, I know there's two sides to every story and I'm sure ABC only airs certain footage of her, but I can't imagine that girl is ready to get married. What are y'alls thoughts? Tell me in the comments below! I need more people to talk Bachelor with!
Since Tomorrow is Valentine's Day…
I thought I'd share a little bit of mine and Ryan's love story with you all. So, here it goes. I met Ryan the summer before last when I was home from college. I decided to go out with my brother's fiancé, Erin, and my best friend Kelci. We thought it would be fun to have a little girls night. Well, as soon as we got to the bar, I saw him. He was all I could think about the entire time. I kept forcing myself from staring in his direction in fear of looking like a weirdo. I don't know how, but he noticed me—even though I was sitting at a table behind his. He was on crutches at the time, but he bravely made his way over to our table, which was full of girls. He sat down, talked to me for a while and introduced me to his friends and family. From there, we went to a different bar and I talked to him all night. I even sang karaoke to impress him (it was Roses by Outkast). Honestly, that was that. We haven't left each other's side ever since. It was a true, firework love story. We've been together for a year and a half now, and I couldn't be happier. He pushes me to set goals, pursue my dreams and be successful. He believes in me, and that's all I could ever ask for.
Don't get me wrong, our relationship isn't always a walk in the park, but every minute is worth it. We have great days, good days and even terrible days, but I would do it a million times over again if I had to. He's the sweetest, most selfless man I've ever known and I thank God everyday for bringing us together.