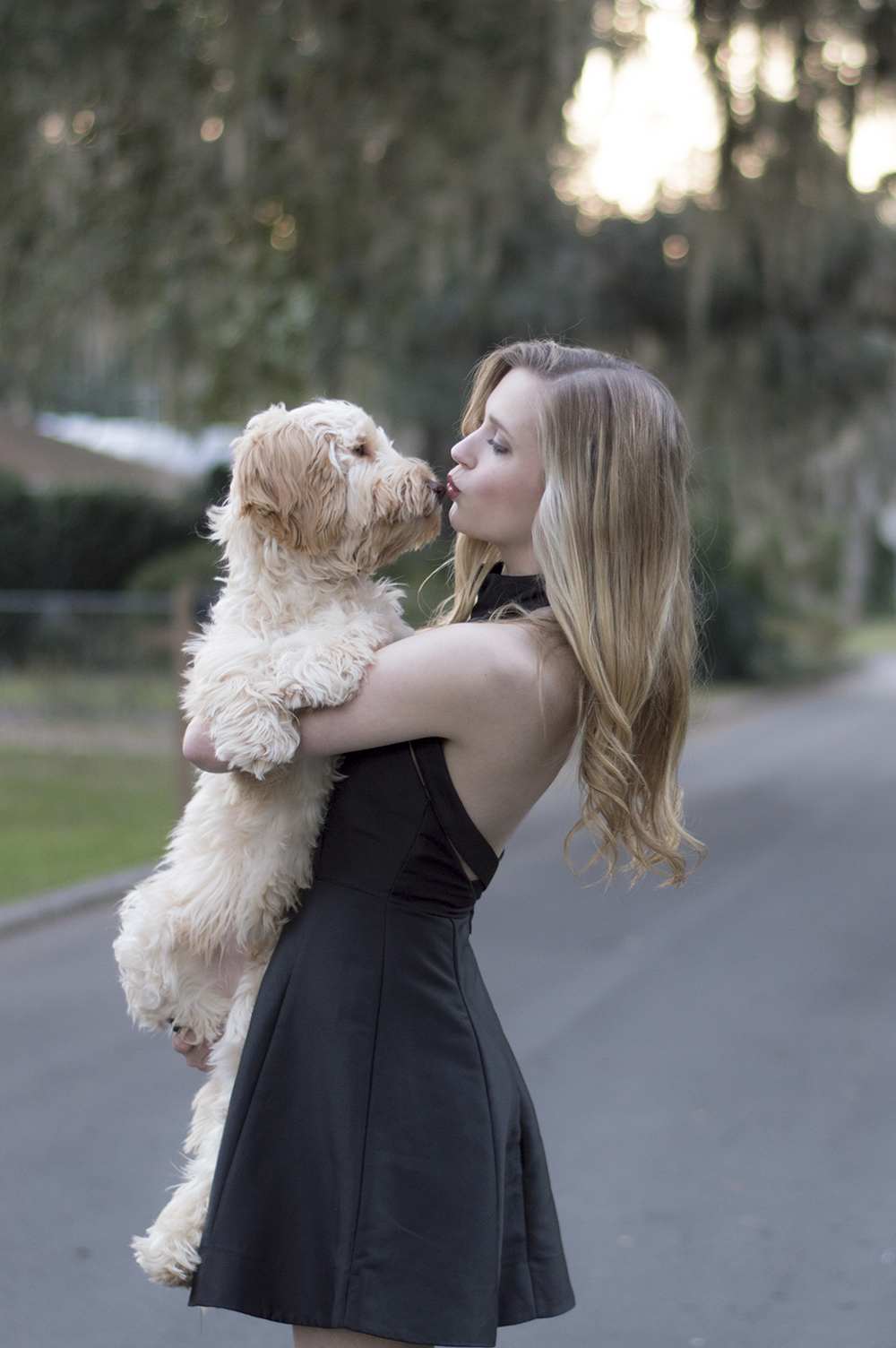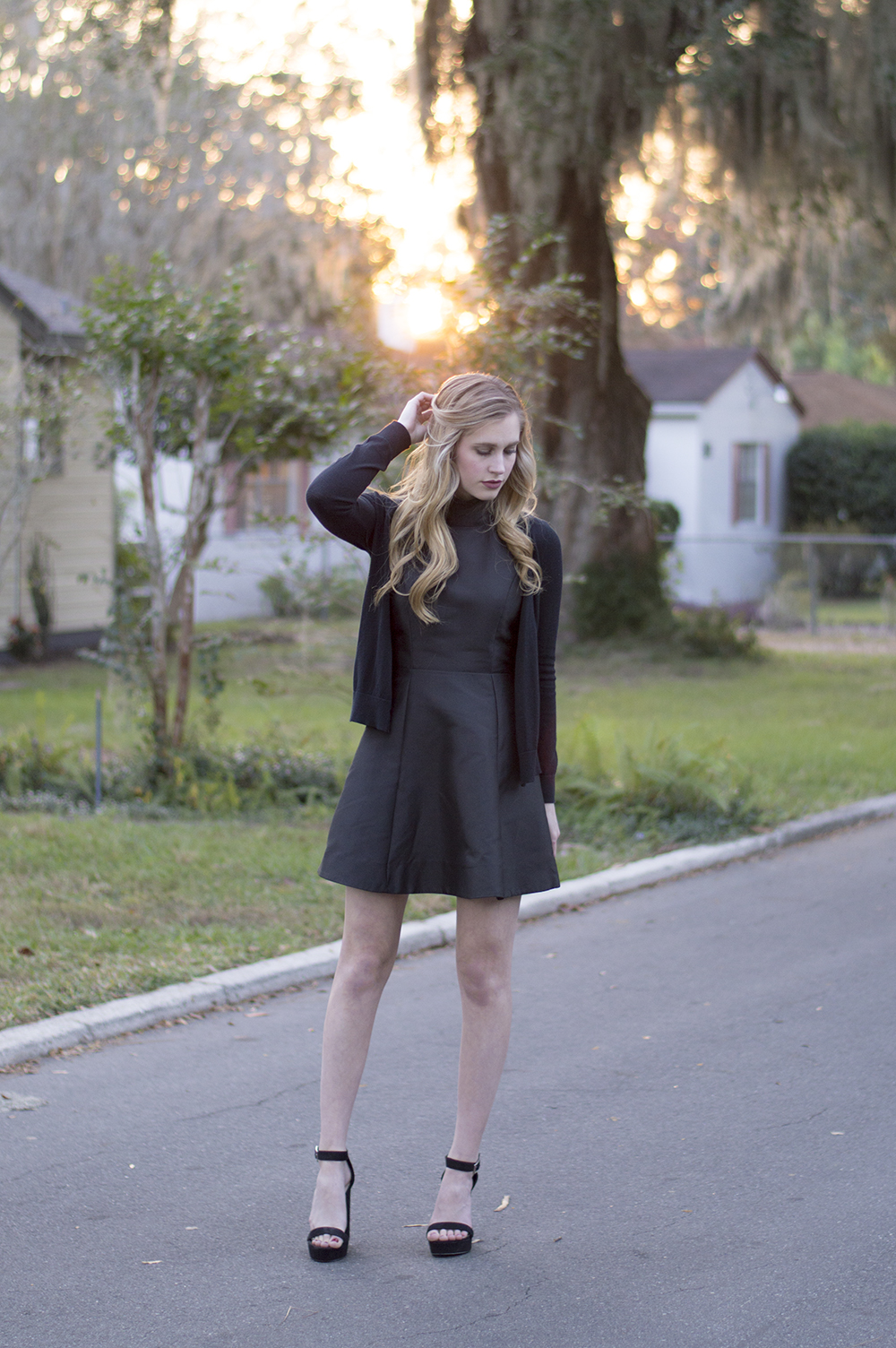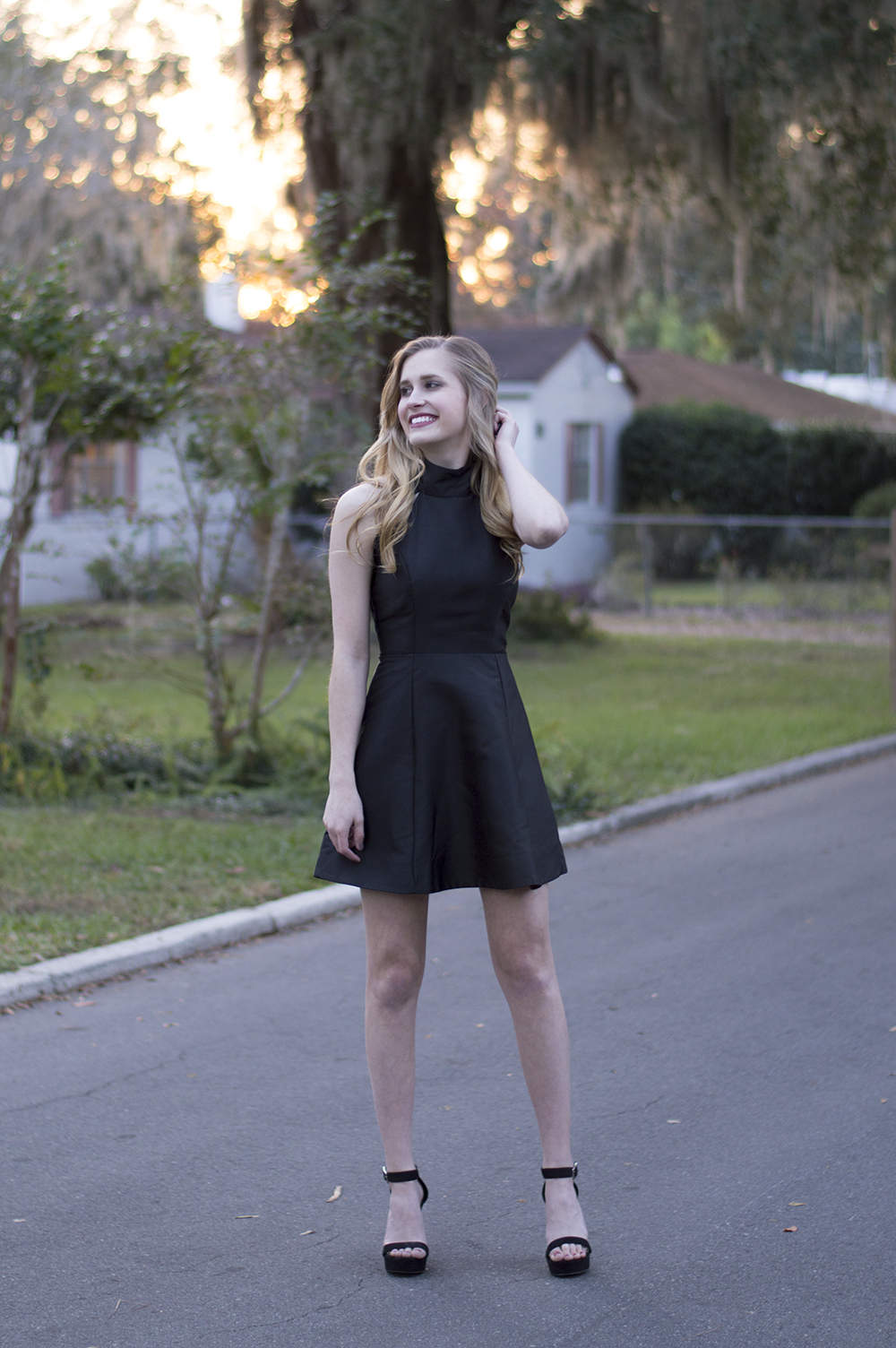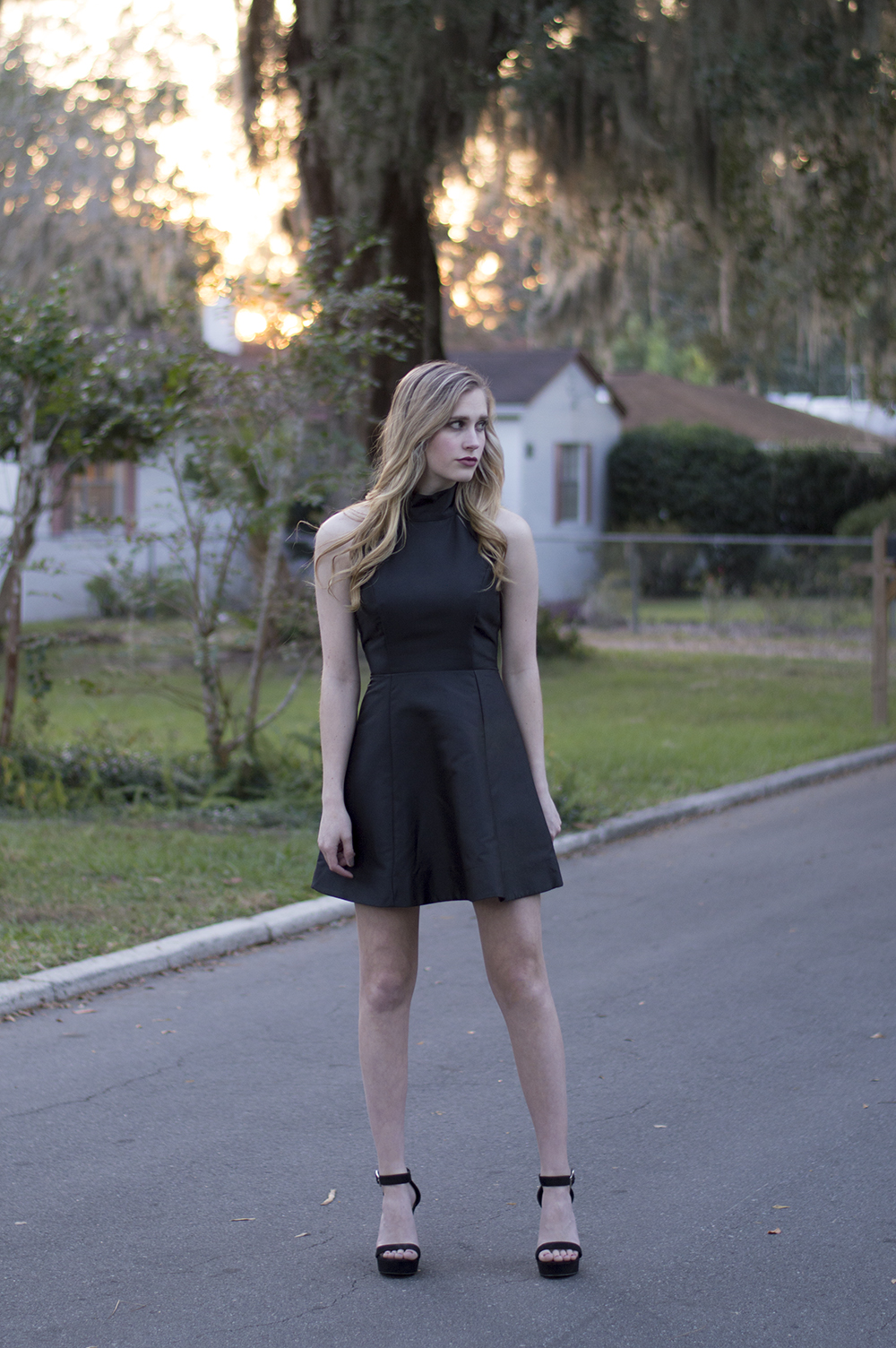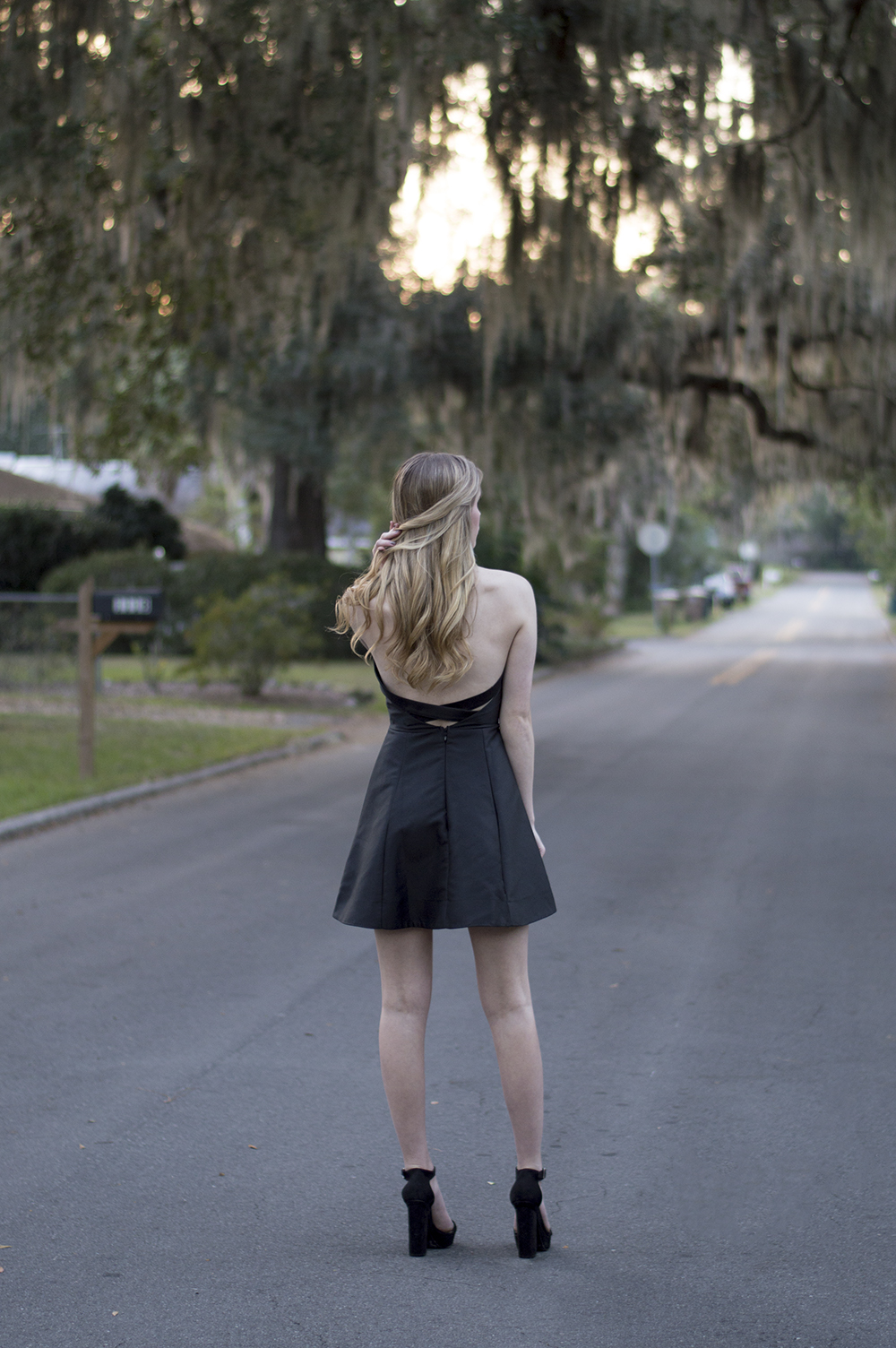 Dress (similar) // Cardigan // Heels // Purse // Lip
How to Dress up for the Holidays
When I have a party to go to, chances are I'm prepping my outfit weeks prior. There's nothing I love more than dressing up for the holidays. Every year, my family goes to a Christmas Eve party at my mom's best friend, Barb's house. Barb's daughter Cammy will be coming home all the way from California this year. Cammy is like my sister that's not my sister. At least, that's what we call each other. I've always looked up to Cammy and I hope to be as successful as she is one day.
For this year's Christmas Eve party, I want to have a super cute dress. I can always wear an LBD like I've worn the past few years, or I can change it up. I think I'm going to change it up. Still, I can wear my LBD to other things, like New Year's Eve! To prepare for the holiday season, I'll be checking out the new arrivals at some of my favorite online stores like Forever 21, Nasty Gal, Missguided and Chic Wish(give yourself two week shipping time). These websites offer the cutest dresses for under $100 and they are always my go-to sites for online shopping.
But what about makeup and accessories?!
So, I'm not sure if I've ever shared this with y'all, but I am a licensed cosmetologist in the state of Florida, which means I can shop at beauty supply stores! Two weeks ago, I went to Cosmo Prof and I found that they started selling The Balm Cosmetics in store! What a treat that was! I had always wanted to try it, but I didn't want to purchase without seeing it in person. Anyway, just about every beauty and makeup blogger raves about it. I have loved it just as much as I thought I would. I got the Mad-Lash Mascara and the Smoke Balm Eyeshadow Palette. The mascara goes on like buttah and the eyeshadow looks so good against blue eyes and is perfect for a fall smokey look.
To accessorize this look, I wore a black cardigan that I got from Forever 21 about two years ago and a cute Tory Burch cross body, but that didn't make it into the pictures. You could just as easily re-create a look like this with a black dress that you already have, a black cardigan, a black purse and some black slingbacks. I styled my hair with my 1.5″ Paul Mitchell curling iron. Since it's starting to get cooler here in Florida, my hair actually stays and doesn't fall right after I curl it! Thank goodness for cooler weather!
Updates
Y'all might laugh about this—I know I did, but I actually took these pictures myself. I bought an Amazon Basics camera tripod and a wireless remote. It was a little weird running back and forth to make sure my focus was good, but it was so much easier to be able to take my own photos and not rely on someone else. It will take some getting used to, but I think it will save me a lot of time!
Also, I've been having to wear "computer glasses" lately. They protect my eyes from the blue light in LED screens. They have helped a lot. My eyes don't feel so strained and I've had fewer headaches. I didn't like them at first because I felt like they made me look like a blonde, nerdier Sarah Palin, but I like them because they work! These are the ones that I got. Do any of you have to wear blue light defense glasses? If so, what kind do you have and do they work for you? I'm interested in the possibility of getting a cuter pair. I like the ones that I have, but it would be nice to have a pair that doesn't look so obvious (mine turn a yellow/orange color when looking at a screen.)
P.S. I've added new Gilmore Girls tees and Trump tees to the online store! Go check them out!