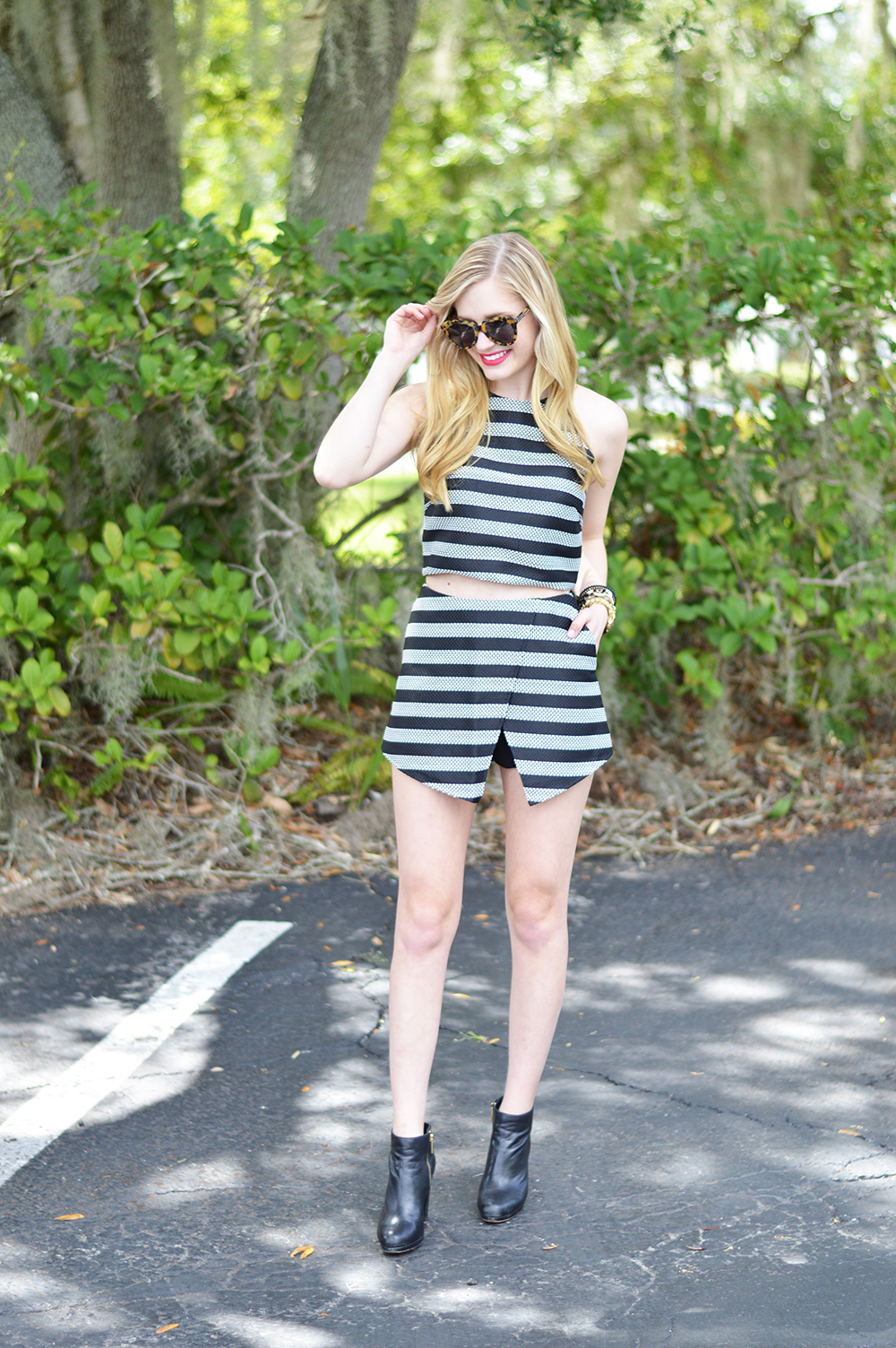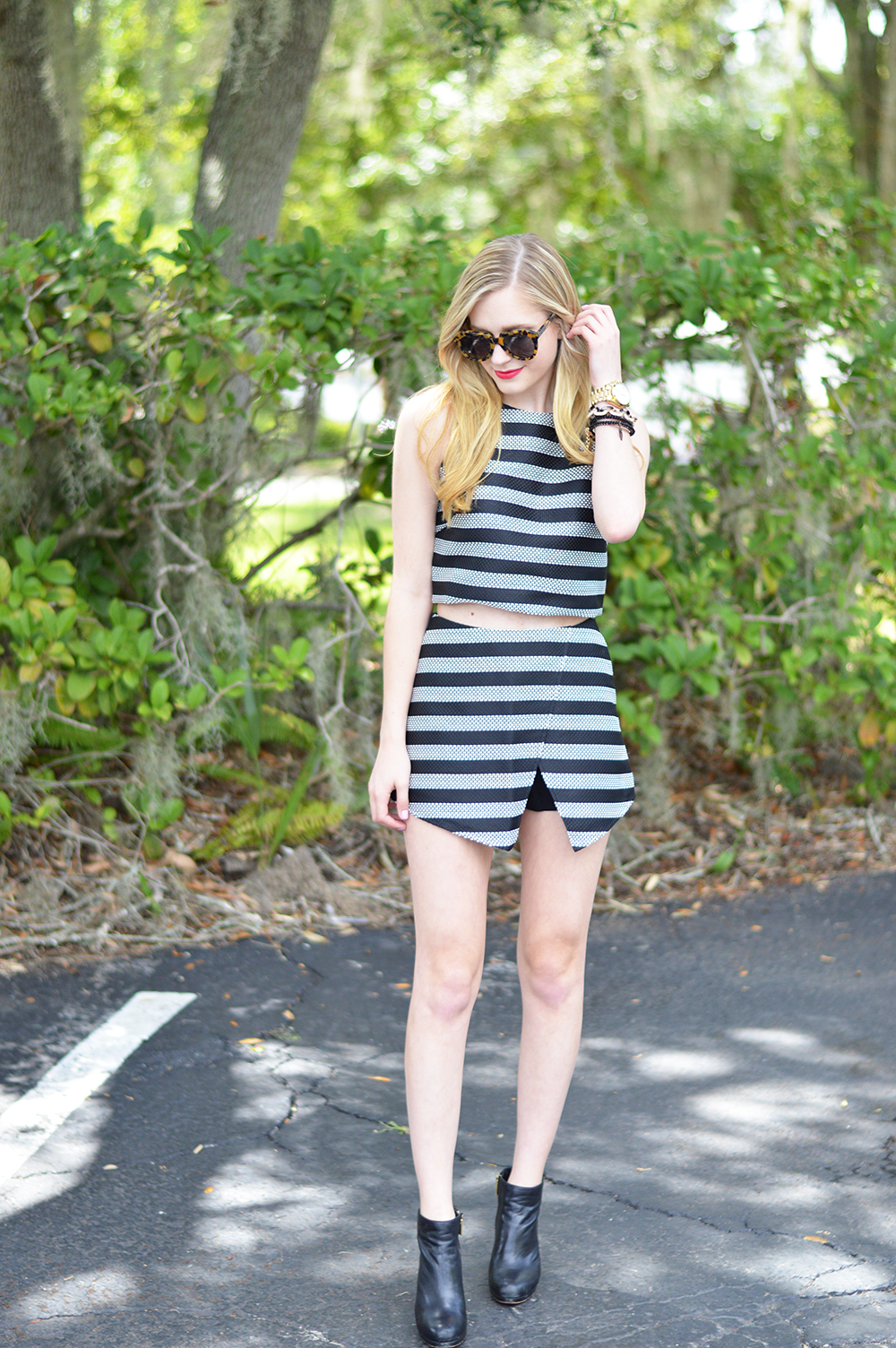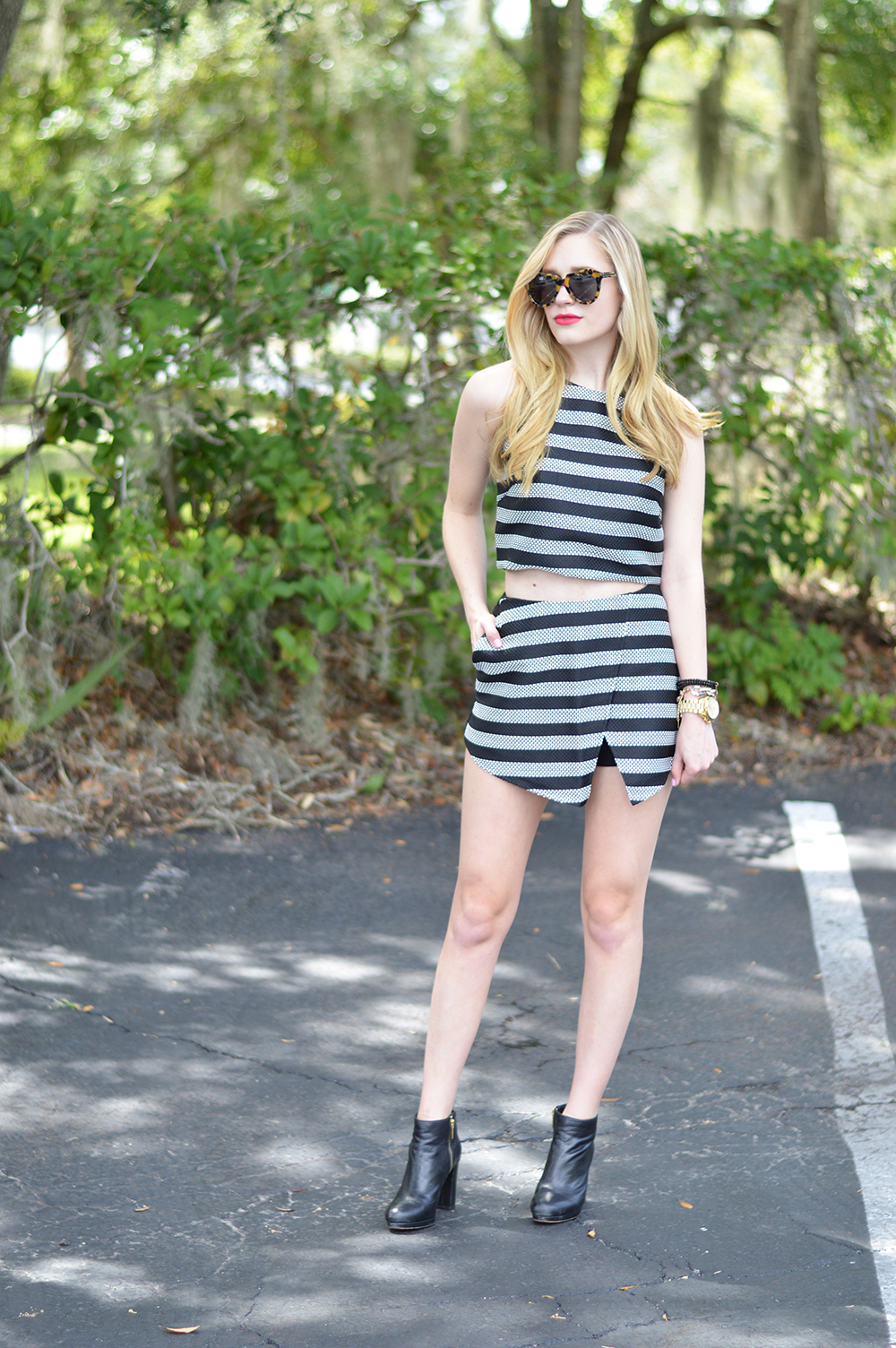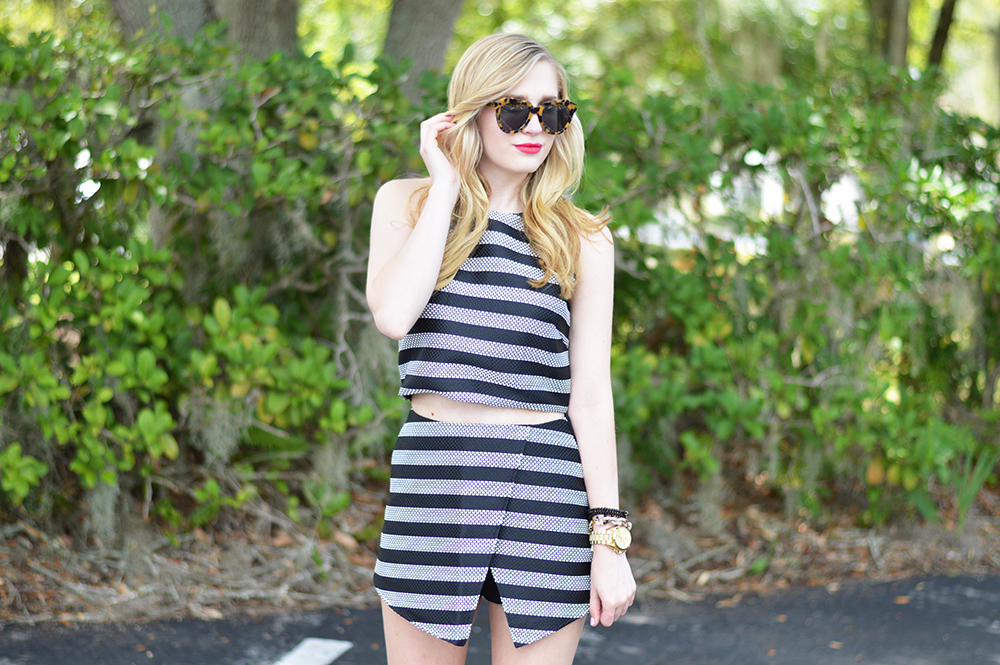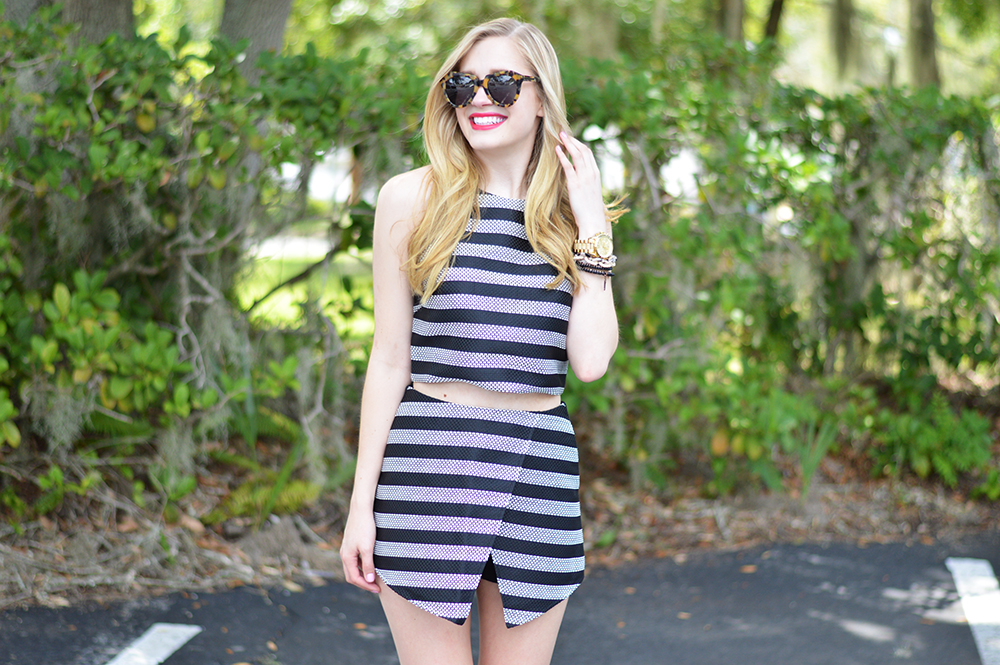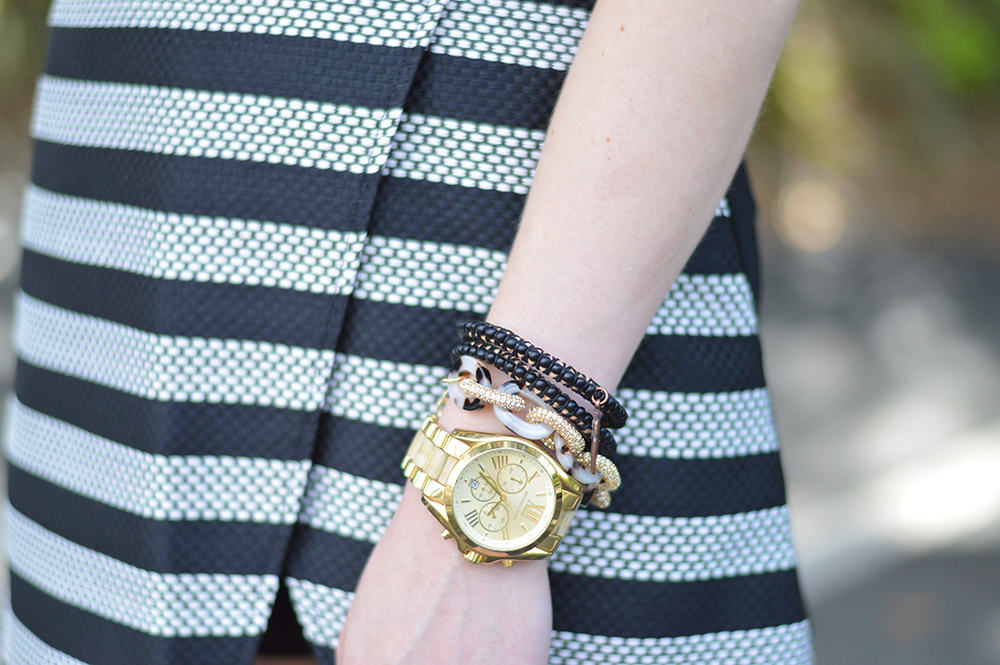 Top and Skort aren't available yet—so similar Top // Skort // Sunnies // Bracelet // Wrap Bracelet // Booties, old // Watch
I am especially excited about this post!!! As you all know—I work at a little shop in my hometown. Sometimes, we get these awesome brands that come in and this time it was Blaque Label. I have been so obsessed with this brand since the day they walked into the store to show us their clothes. One reason I love them is because of the extremely good quality of the clothing. Another reason is this coordinate set—need I say more?! It's amazing. I love the pattern and the texturized fabric! We just received the biggest package of clothing from them and I just know everyone in my hometown will love it. We got blazers, dresses, skirts, tops and more!
So how do you know what's in and what's not this summer?! Honestly, don't rely on fashion bloggers. I shouldn't be saying that, but be yourself! If you love something and you feel good in it, then you need it! For instance, I am obsessed with this outfit—yes, it would stand out in my little town, but I love it and that's what's important, right?
I'm not going to lie, I absolutely love blogging, otherwise I wouldn't still be doing it because it's a lot of work. No matter what you're doing in life—this rule will always apply, if it's something you love then don't stop doing it.
In other news, I finally finished FOUR of my online classes this summer! Yay! I still have one class left and that class finishes in two weeks, so I'll be back on the blog game! It's about time! I feel like I've been so absent lately, but I'm sure y'all understand. As all of our mothers have always said, "school comes first." Also, I finally finished my first web development job, so that's a thing. I'm pretty proud. Regardless, I am so glad that I'll have time to blog now!
 Anyway, I'm so sorry that I couldn't find links to the exact top and bottom I have on, but I did find some similar items made by the same brand. If you REALLY love it, you can call and order it over the phone from the store that I work at. If you're local, go to Her Kloset because we have some great things in store!